Today I thought it would be fun to share a bit of my progress in the All the Hearts Quilt Along with you! The All the Hearts Quilt Along is a year-long block of the month program, which the Polka Dot Chair Pattern Shop is hosting. It will walk you through the steps of creating a Heart Quilt!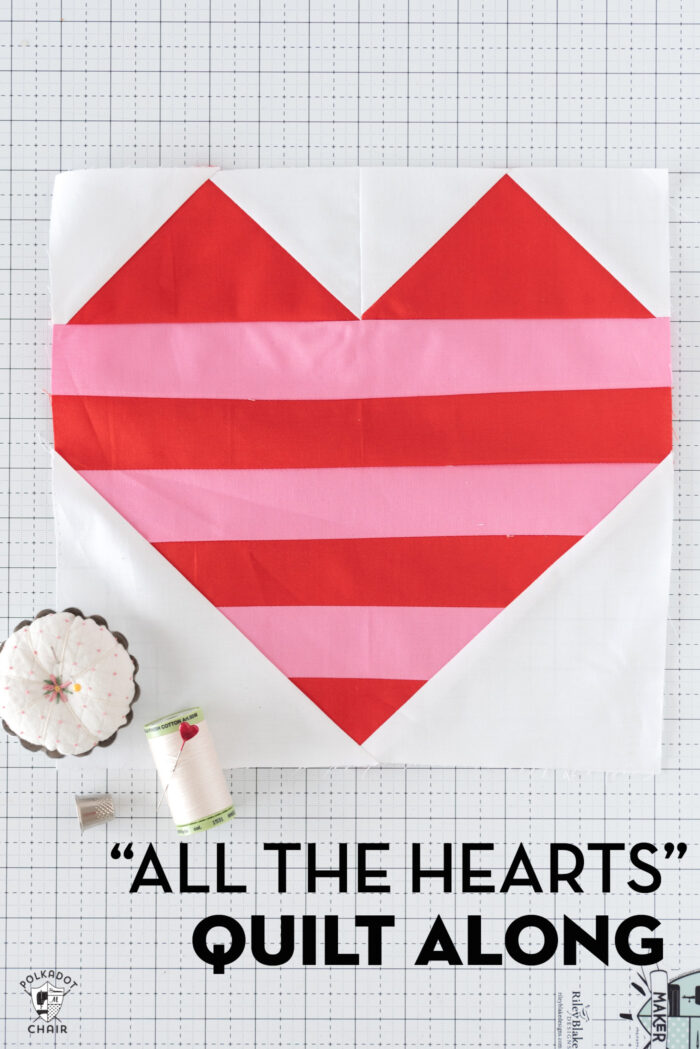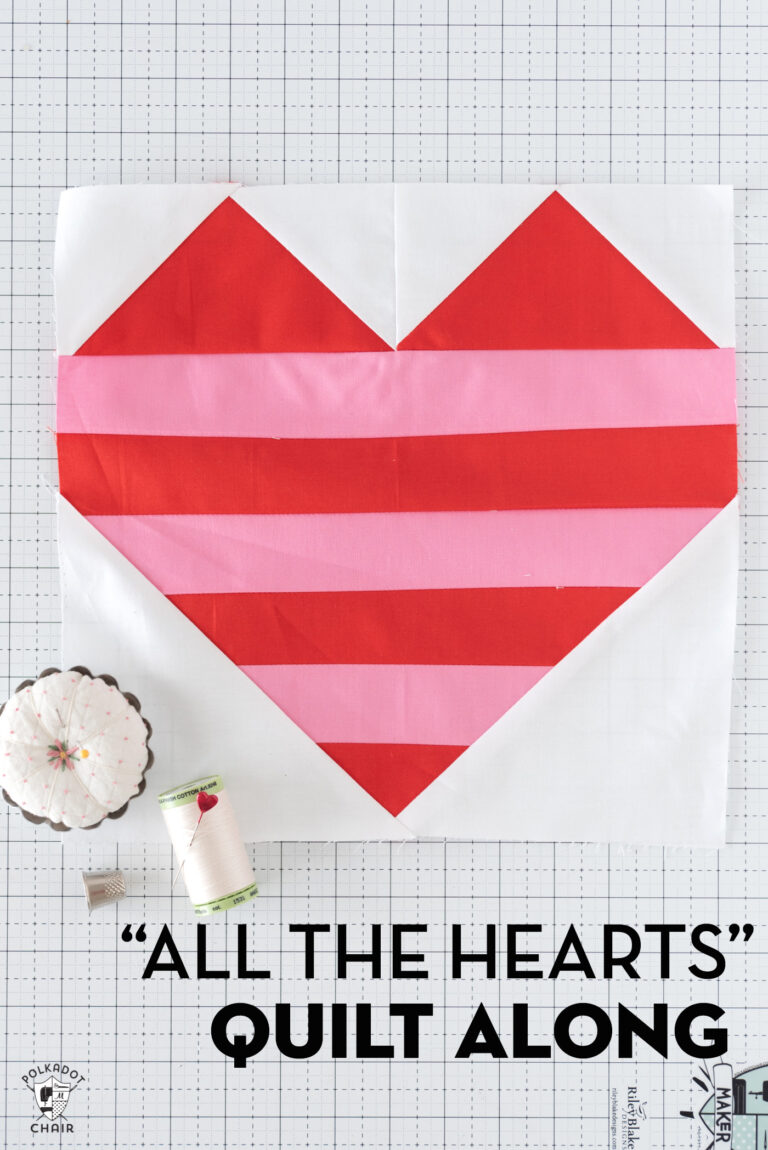 Before we start chatting a bit about the quilt along, I thought I'd answer some Q&A's about the quilt first!
Table of Contents
What Size is the Finished Quilt?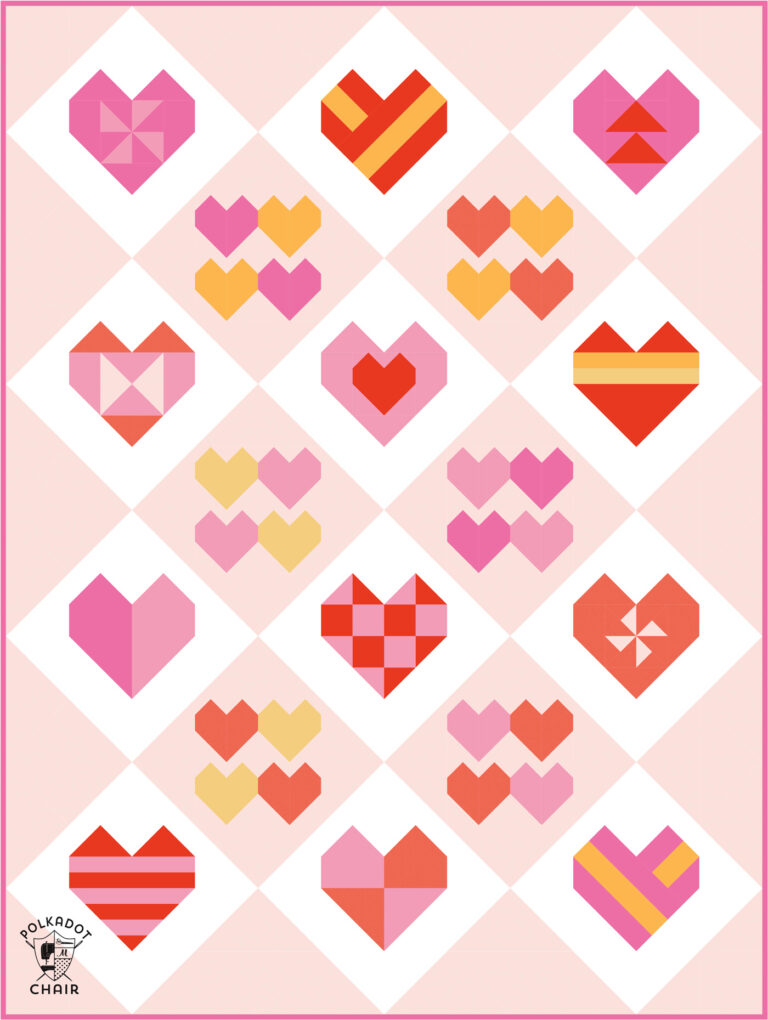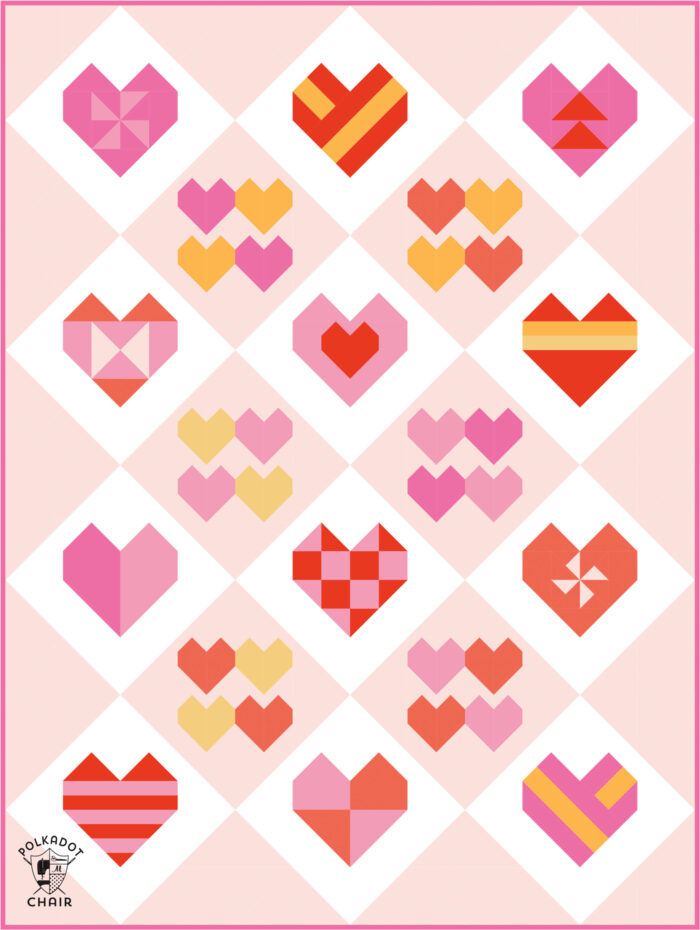 The finished quilt is approximately 60″ x 84″, making it "close" to a Twins Sized Quilt! This one would be adorable on a kids' bed. I plan to use it as a throw quilt on my sofa.
What Fabric Should I Put the Back?
Since the quilt top features so many solid graphic blocks, I think that a busy or bold print would be great on the back—something like a large floral or novelty print. I may put minke on the back of my quilt since my family prefers that for our "sofa quilts."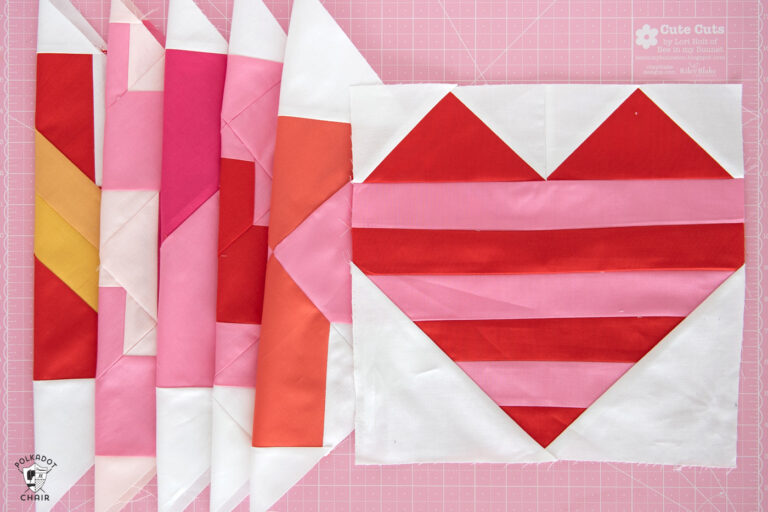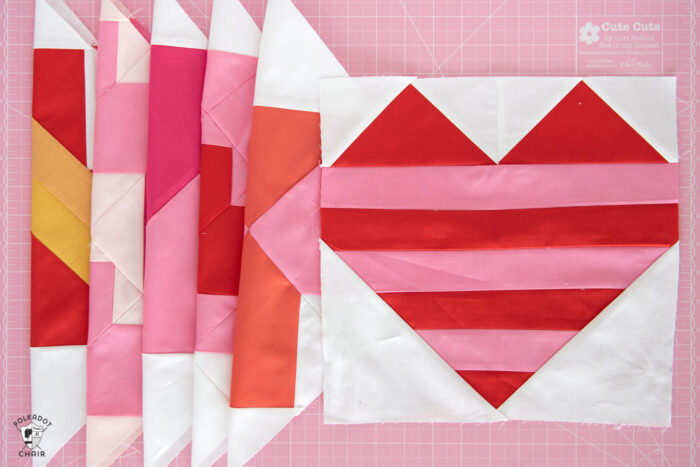 How Does the Quilt Along Work?
After you purchase your pattern, you will receive a PDF with one quilt block per month. There are 11 blocks in the quilt. The last month's PDF will contain instructions for finishing the quilt. This project is designed to give you something to look forward to each month this year!
February 19th: Sweet Heart
March 19th: Heartfelt
April 16th: Tender Heart
May 14th: Joyful Heart
June 18th: Light-Hearted
July 16th: True Heart
August 13th: Kind Heart
September 17th: Heartstrings
October 15th: Friendly Heart
November 12th: Grateful Heart
December 10th: Warm Heart
Can a Beginner Make this Quilt?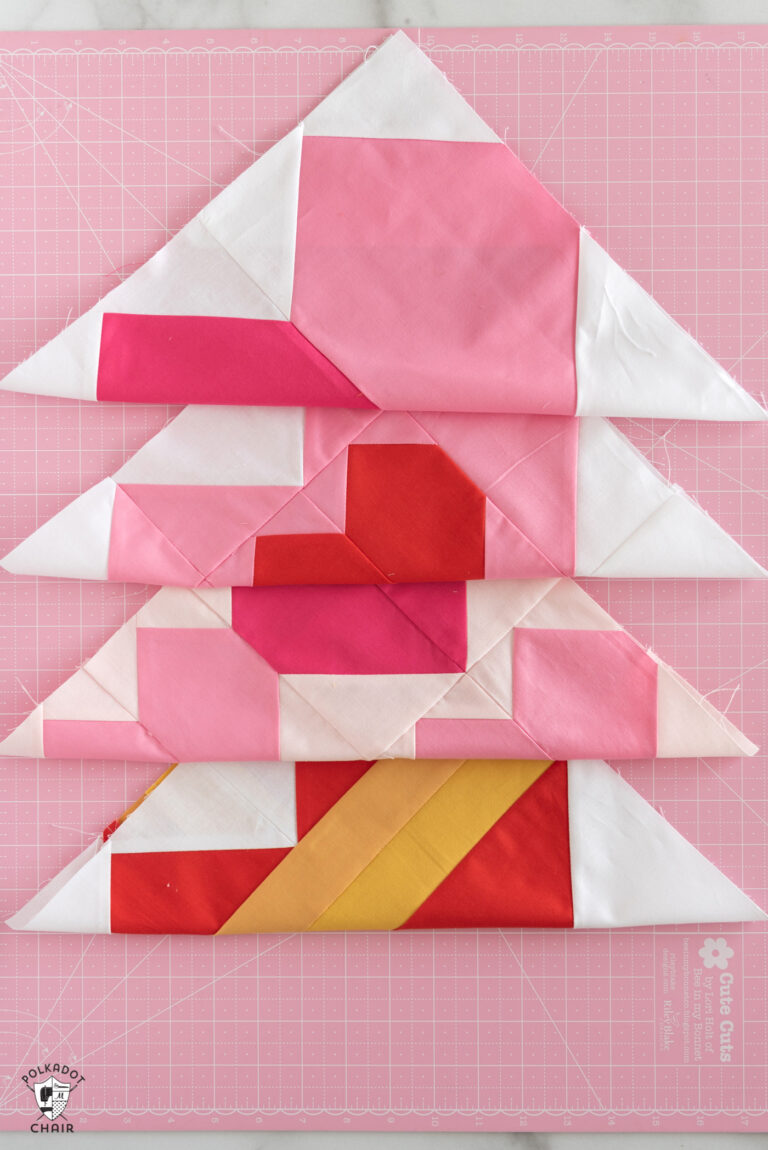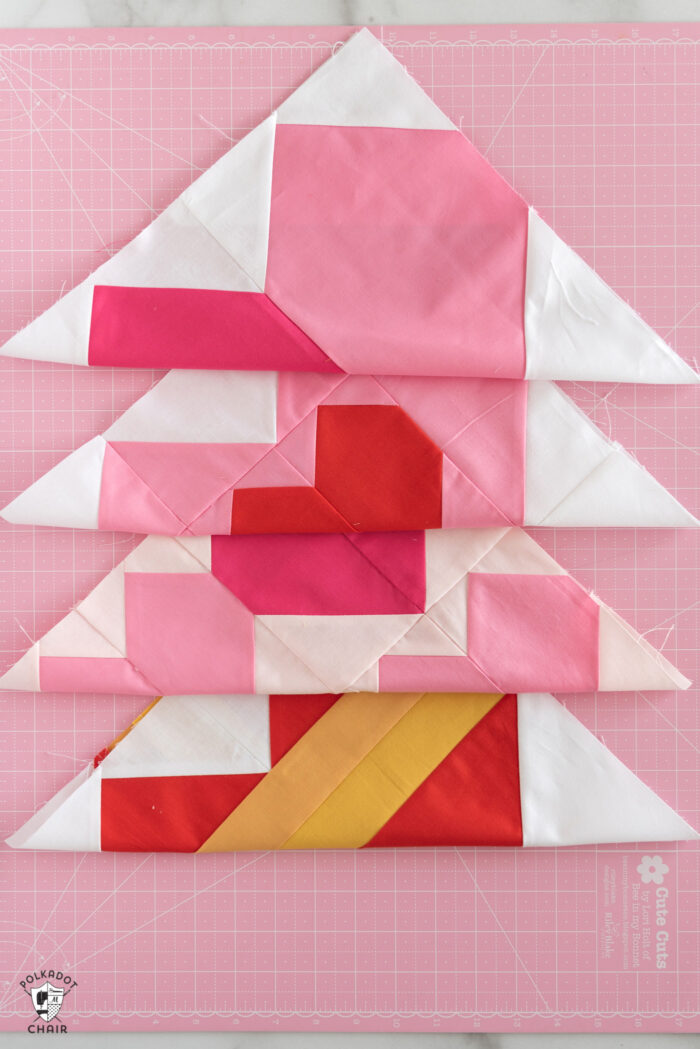 I'm one that firmly believes that ANYONE can Quilt! I think you can complete any quilt project you want regardless of your "beginner level."
If you're new, you need to make sure that you follow the directions carefully! Also, if you're new, be sure to check out these tips for beginning quilters. They will help you avoid many of the pitfalls that I fell into when I first started quilting! (Hint: SEAM ALLOWANCES ARE IMPORTANT!)
I'm Missing some Blocks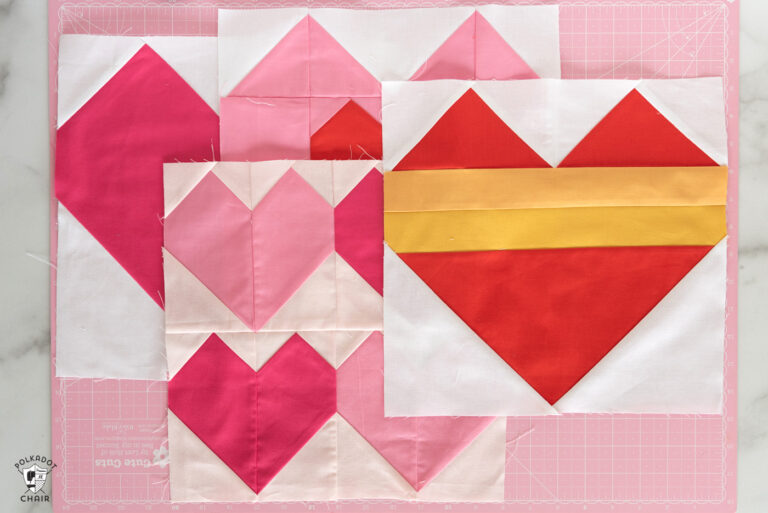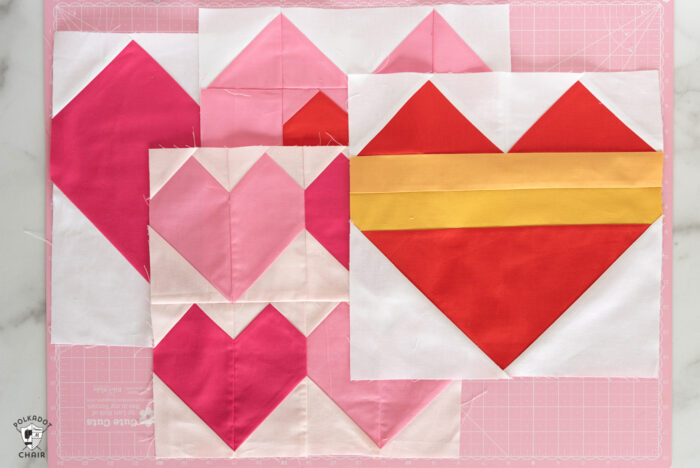 If you've signed up for the Quilt Along and are missing blocks, be sure to check your spam folder in your email. You can get ANY of the blocks using ANY of the links you are sent. If it's not in your spam folder, send us an email.
My Quilt Progress
Today I thought I'd show you how my blocks are turning out and how the fabrics work together!
So far in the quilt along, we've sewn 6 blocks (including the one emailed today). Each of the blocks sewn to this point features one of the fabric colors in the quilt. I did this on purpose to start to get an idea of how the finished colors will work together. (The colors used in my quilt are listed in the introductory post).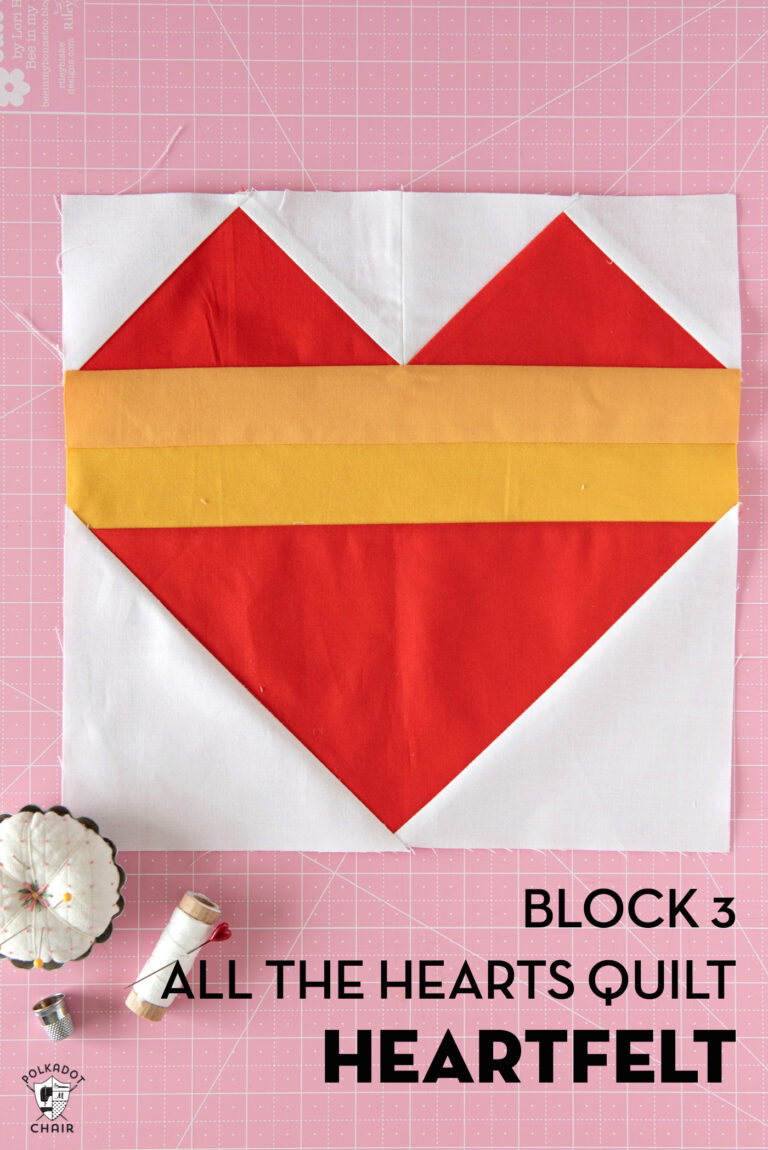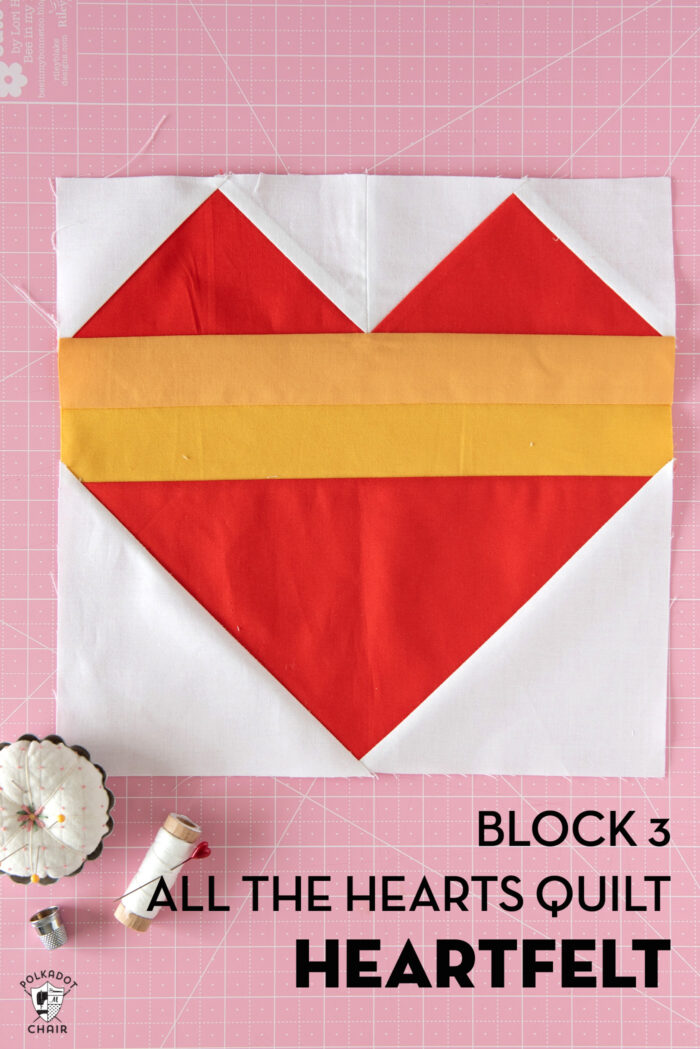 I have to admit, when I stitched up the red and yellow block, I got some serious McDonald's vibes, LOL! However, when it's set on a light pink background, I think the contrast between yellow and red will be perfect.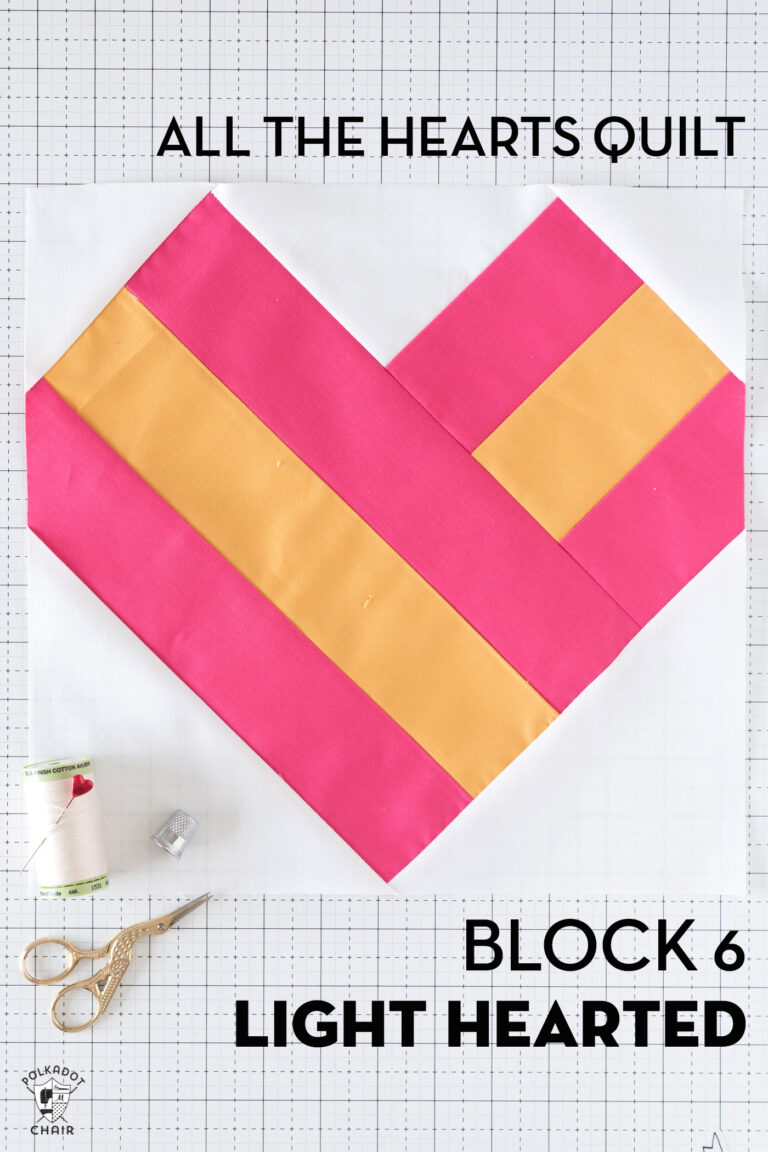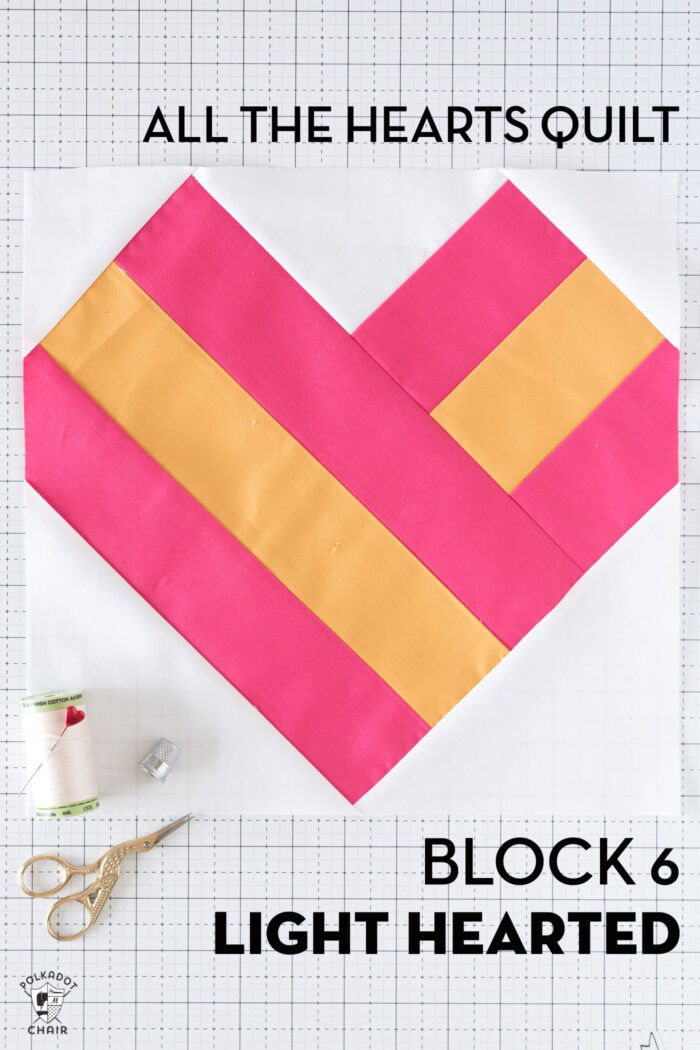 If you're sewing along with us, make sure that you pay attention to the pressing directions included in the blocks.
For example, this month's block instructions you to press your seams open instead of to the side. This is because I've noticed that when piecing long strips of fabric together that you get a more accurate finished seam when they are pressed open.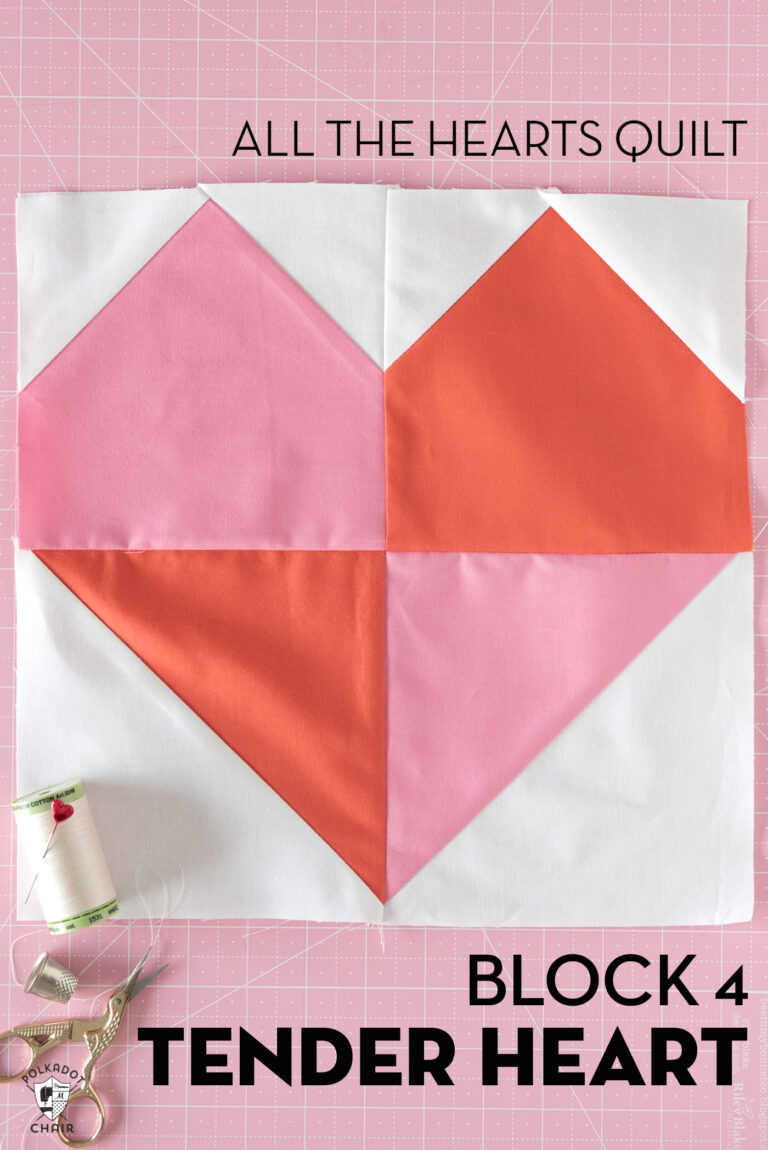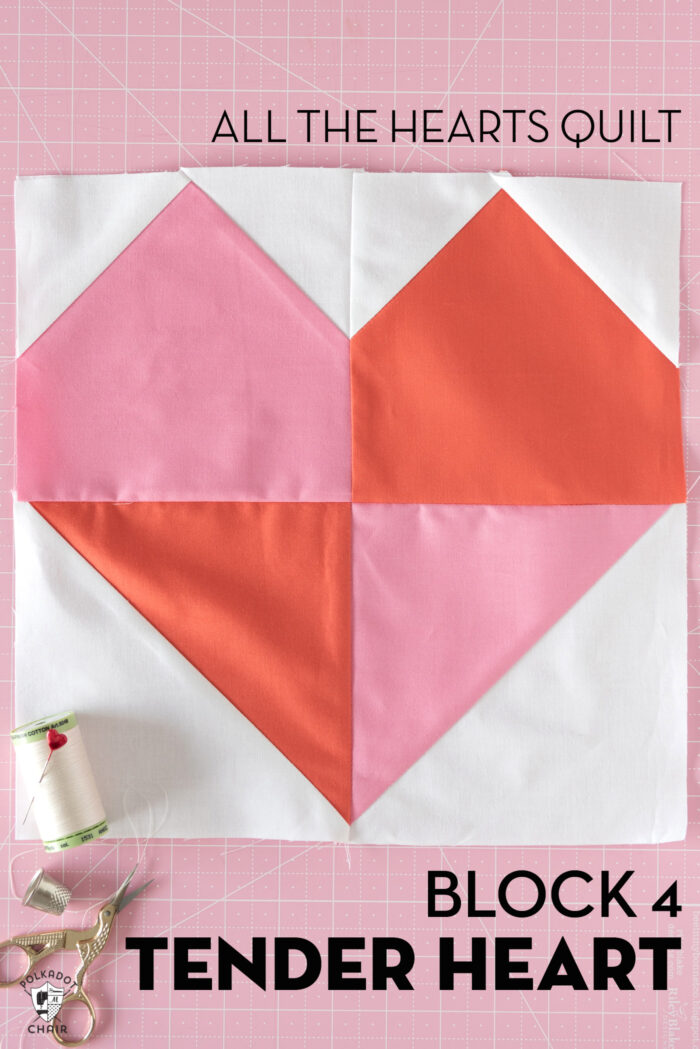 How to Get the Pattern
There is still time for you to join! If you'd like to "jump" in, you're more than welcome. Purchase the pattern, and you'll receive all of the block patterns released to date. After that, you'll get the patterns monthly like everyone else!
How are you doing?
If you're sewing along with us, I'd love to hear how you're doing! Just let me know in the comments. You can also upload photos of your finished blocks to the listing in the shop!