Please join me this Fall as we complete this fun Seasonal Safari Quilt! I'm offering it as a free quilt row along to celebrate the release of my new Safari Party fabric line! Keep reading to find out how to participate!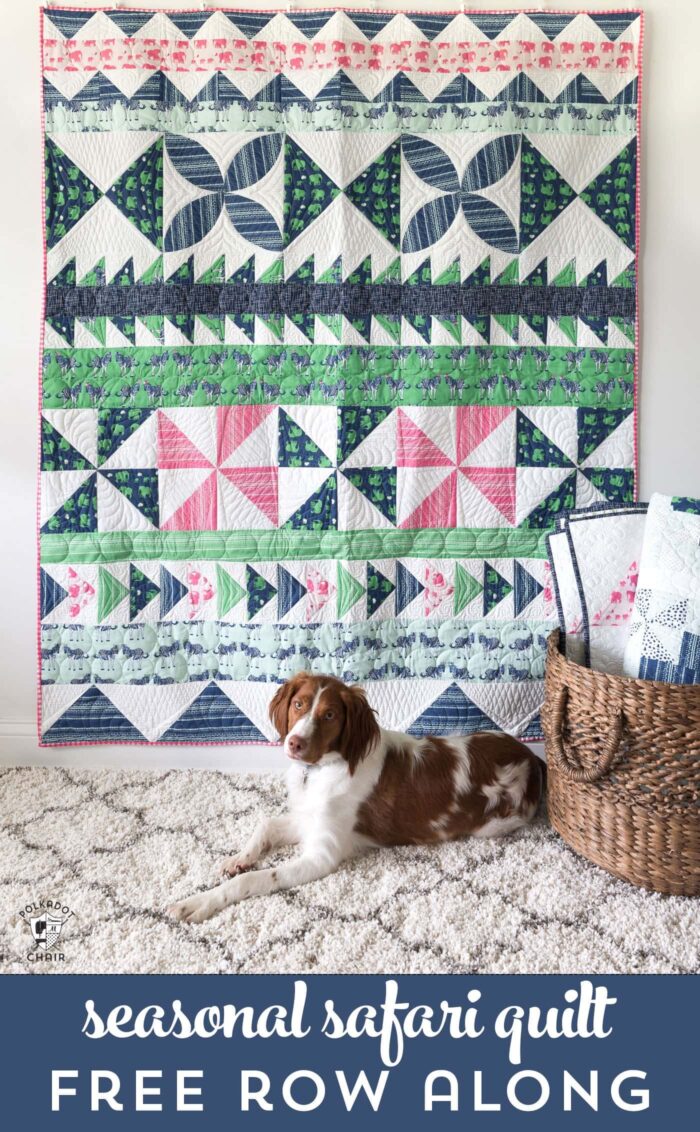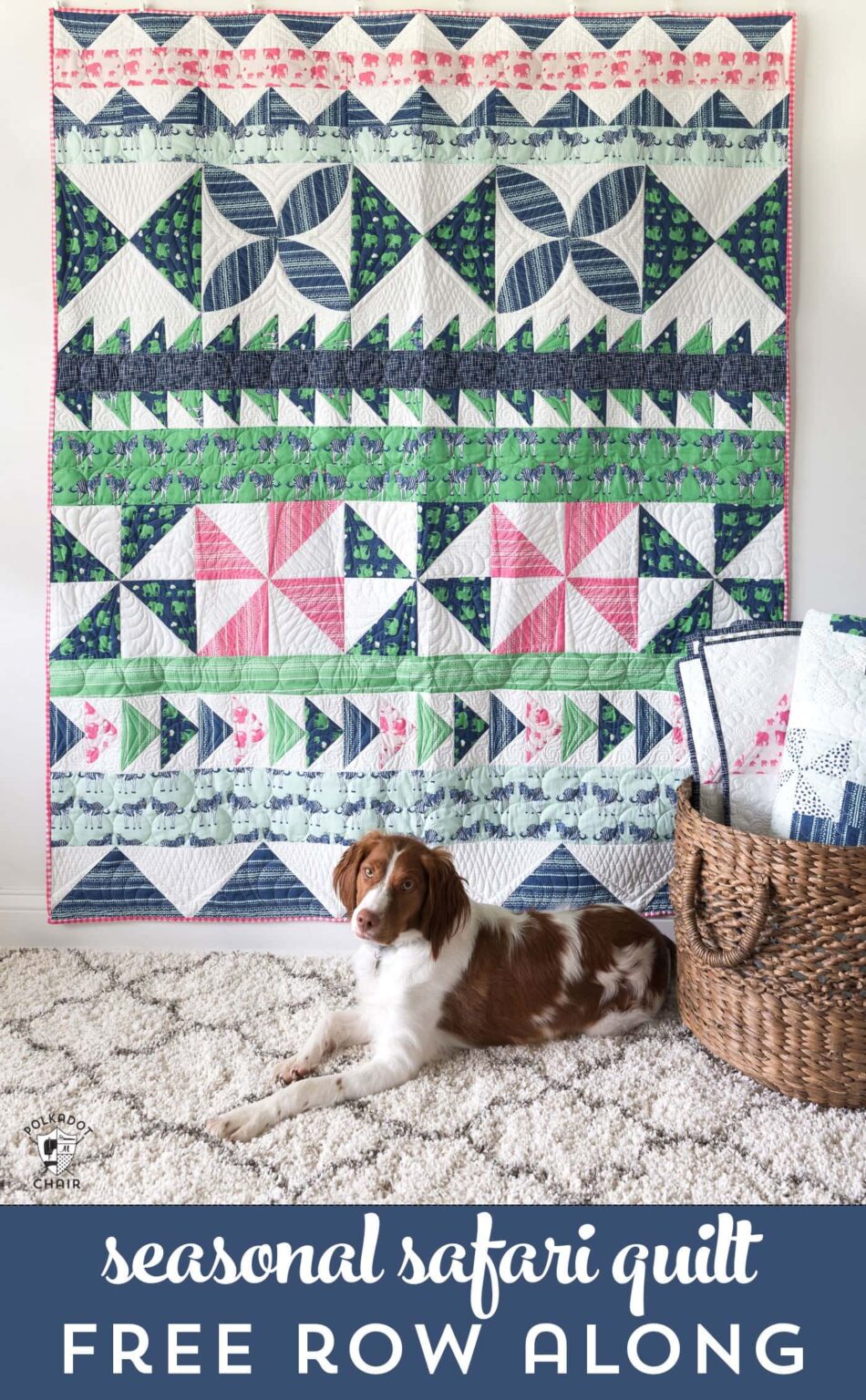 You can now buy a PDF with the entire quilt pattern (instead of clicking back and forth between posts)!

Last year I hosted a block-of-the-month program (you can see all of the posts from it by clicking HERE). It was a lot of fun and I got a lot of people asking me if I was going to do it again in 2017.  
Table of Contents
I wasn't sure if I was up for another block of the month but liked the idea of hosting another quilt along.  After I created this quilt for my market booth last spring, I decided that it would make a fun quilt along!  It's a simple pattern that can be broken down into rows, so I decided to offer the quilt pattern for free as part of a quilt row.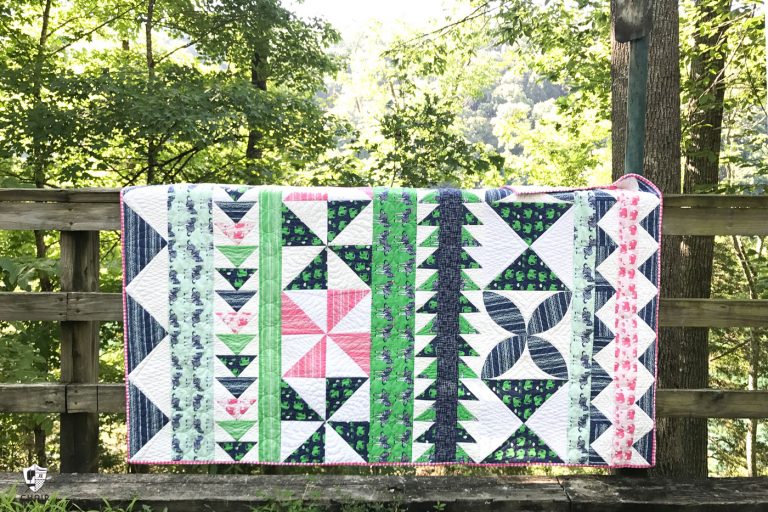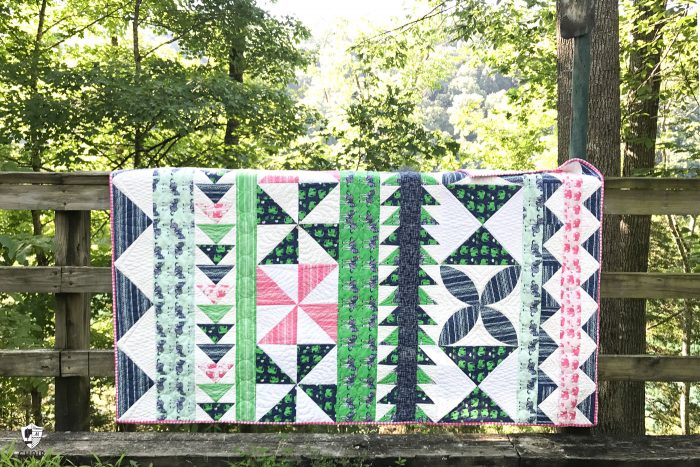 Quilt Along Schedule
The row-along will start September 15th.  It will go on for six weeks, and there will be eight posts in total.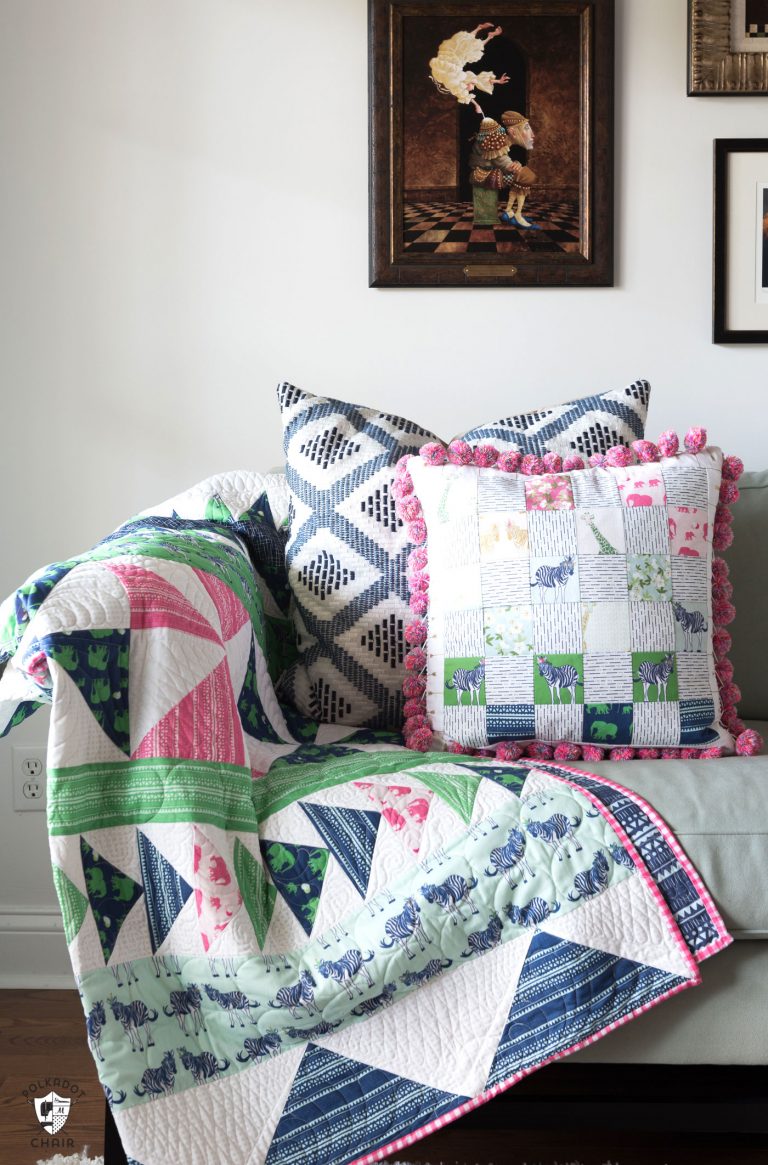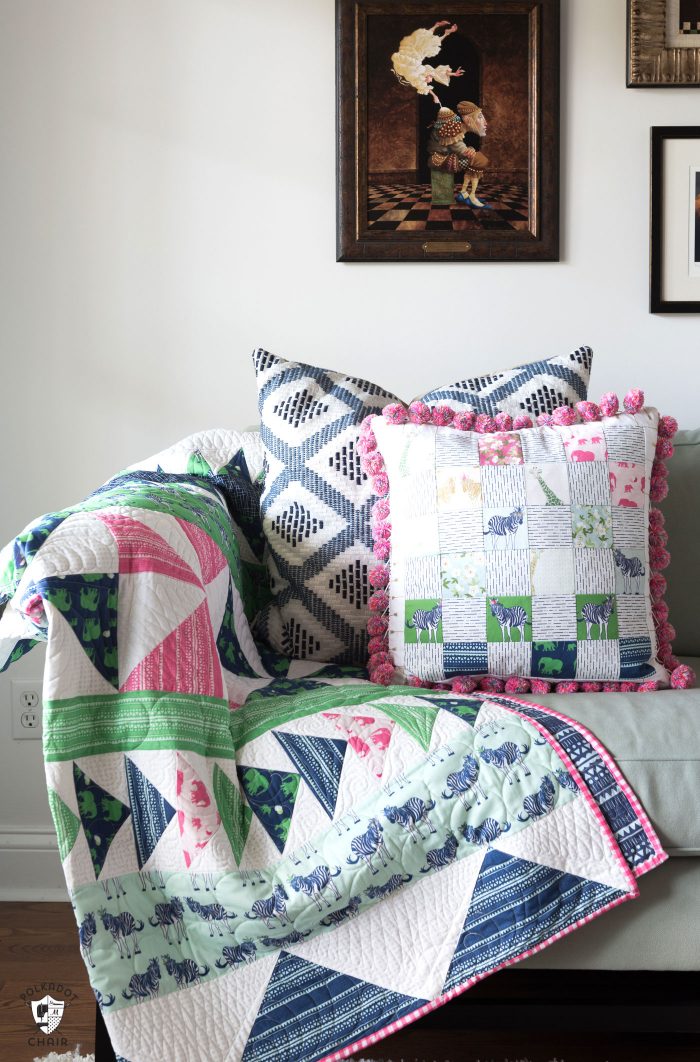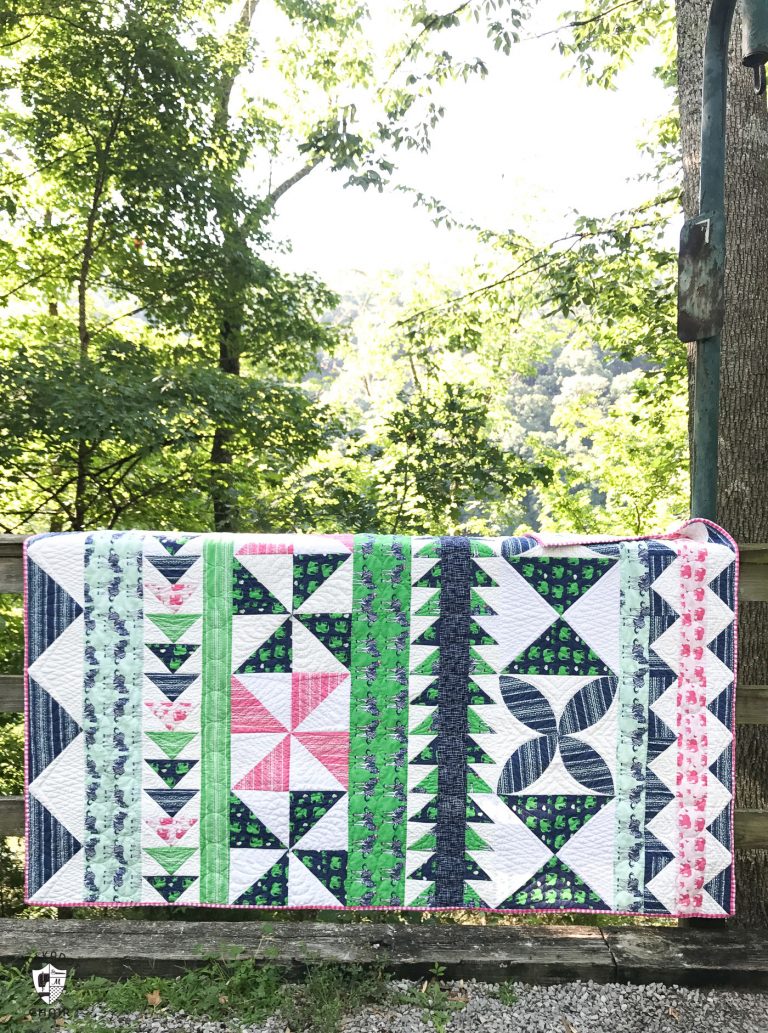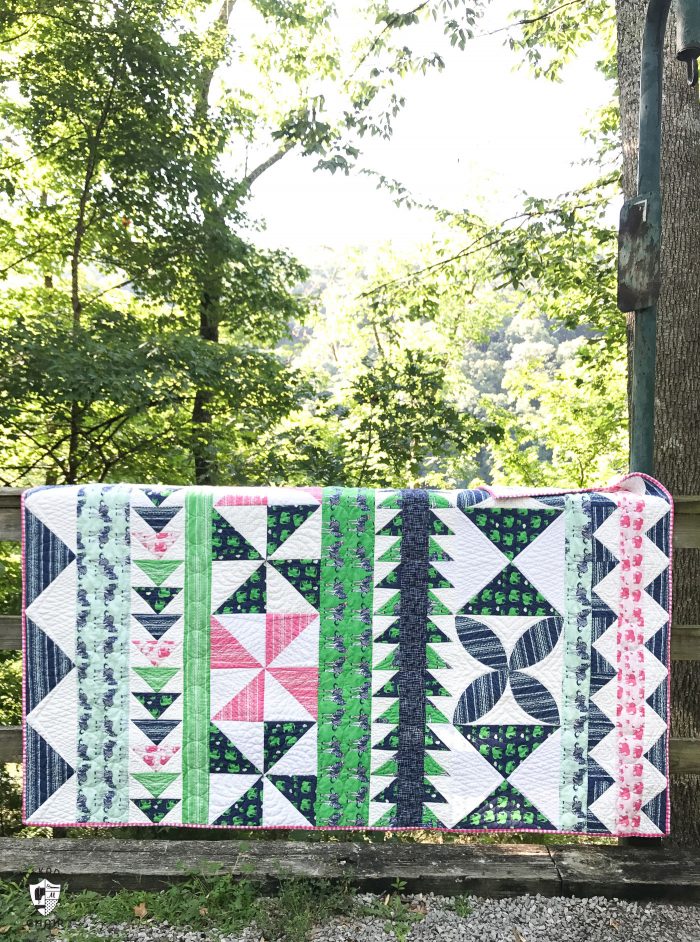 After I made the quilt, I was stumped for a name so I put a call out on Instagram, and boy did you guys ever come through!  After several people told me they thought it looked like A) Summer Pinwheels or B) a Fairisle Christmas sweater, I decided to call the quilt Seasonal Safari.  A fun quilt pattern that you can make to celebrate any season!
I spent some time in EQ7 mocking up some additional views of the quilt..
Additional Fabric Suggestions
Here's a fun Halloween version using Riley Blake's Trick or Treat line: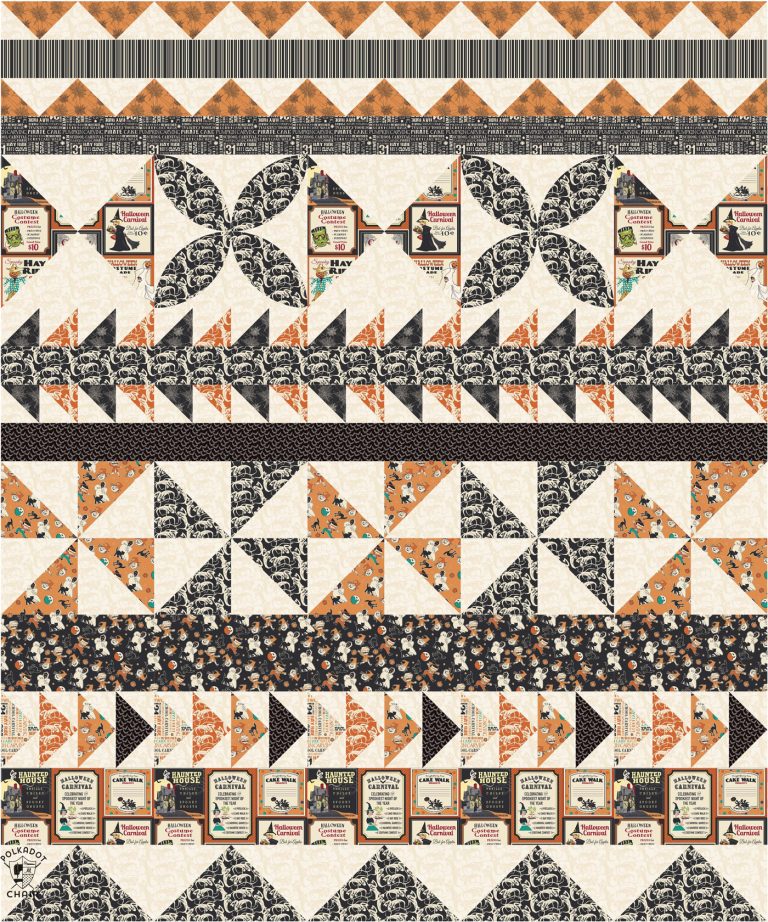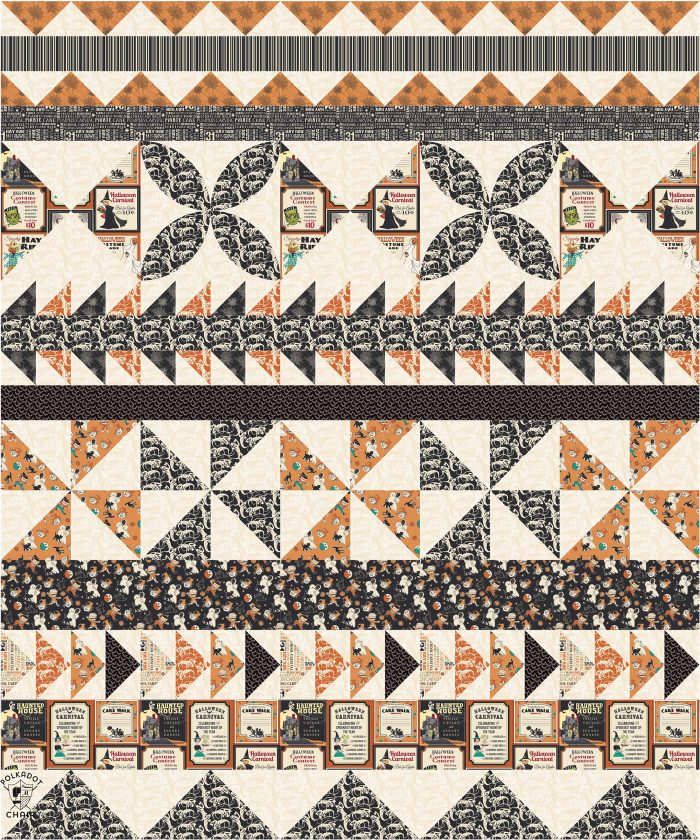 and a Christmas version with Comfort & Joy from Riley Blake: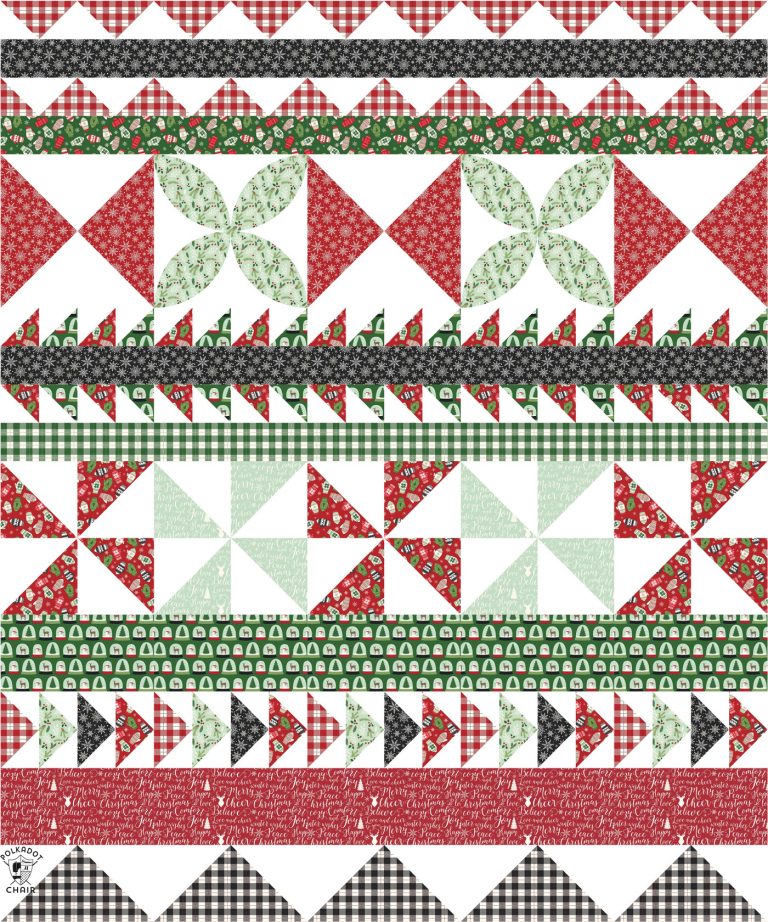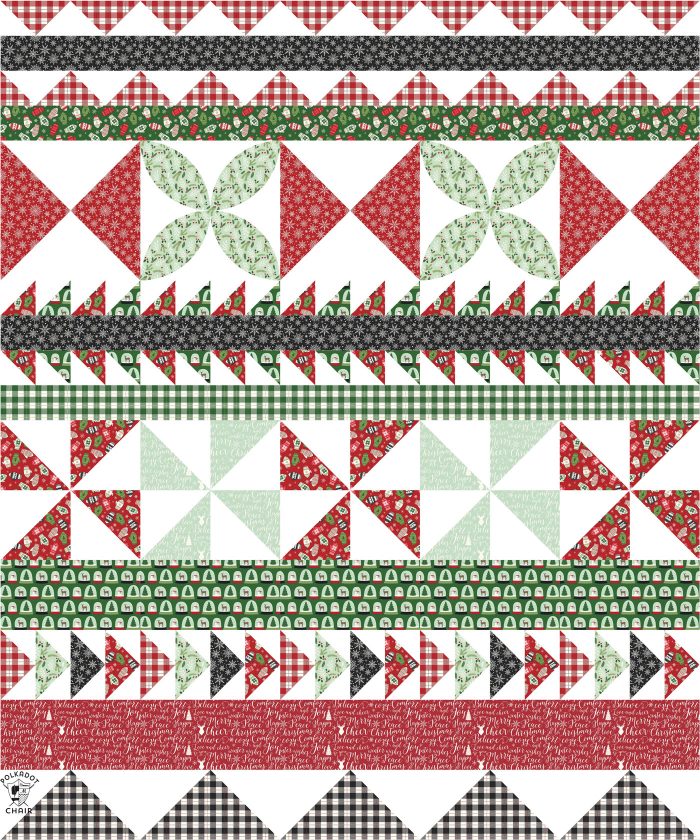 a Spring version using my Wonderland Two Fabrics…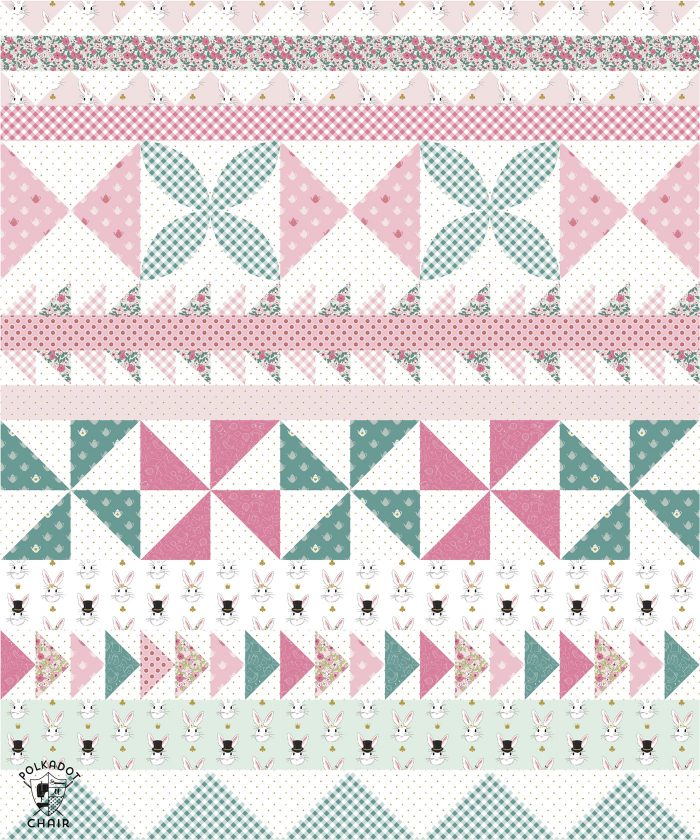 and last but not least a solid version. Using Riley Blake Black, White, Scarlet, Latte and Iron. If I get my act together I want to make this version for my inlaws cabin in Utah. It matches a rug they have in their living room almost exactly. We will see if it actually happens *wink*. Also, I'm pretty sure they don't read my blog, so no surprises to spoil there!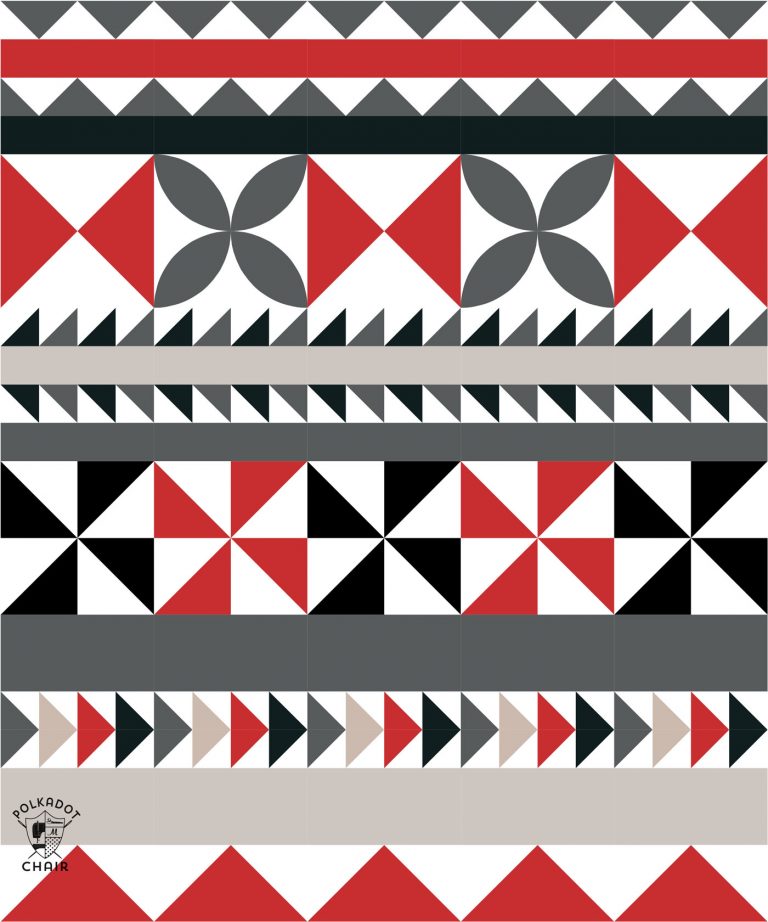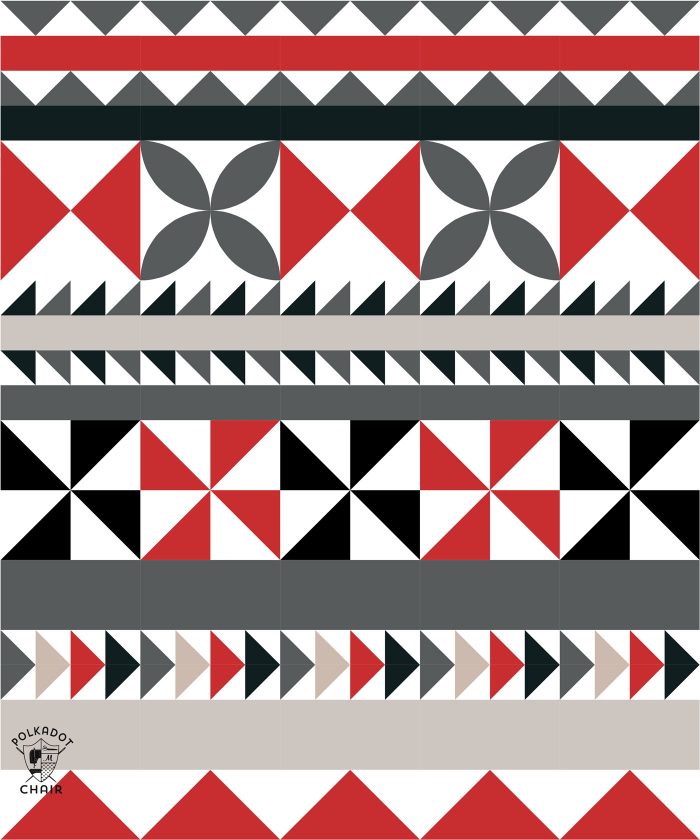 We lugged this quilt all over the country with us last summer. I managed to get a bit of red dirt on it in Southern Utah, and a bit of lake water on it at Lake Cumberland. I can now say that it is a well "seasoned" quilt. Right now it's a washed, soft, pile of fabric on my couch that I like to curl up with when I watch tv at night.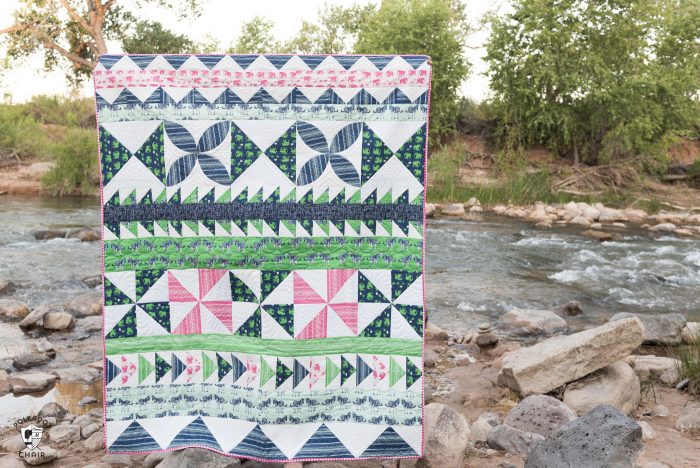 If you want to participate, I've typed up a PDF to download with all the Fabric Requirements and dates for the rows to be posted. Just click on the image below to download it.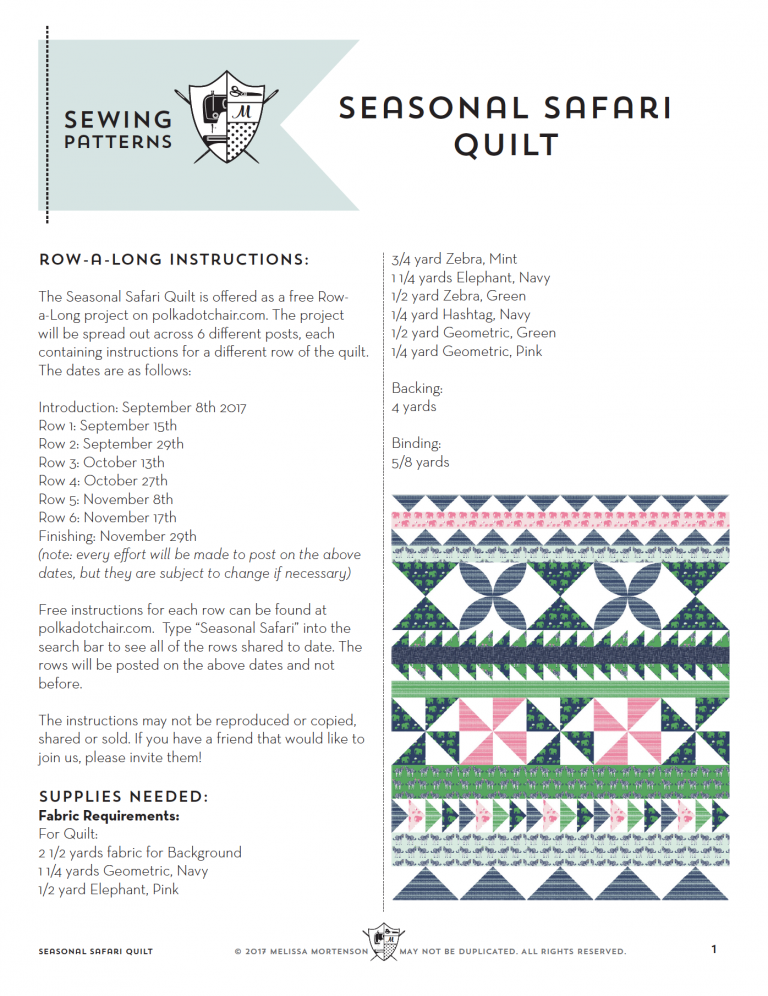 If you are a store and want to kit this quilt, feel free to use this PDF; just don't print out the actual instructions; those need to be read here. There is a link on the PDF for your customers to get all the instructions. I will also be offering the entire quilt as a PDF download as we go, for a small fee… If you prefer a PDF vs. reading the pattern off of the blog.
I hope that you'll join me and share your blocks! I can not wait to see what you create!!
I'm thinking of starting a private Facebook Group for the Quilt Row Along. Has anyone else been in that type of group? I keep hearing about them and was thinking about giving it a try!