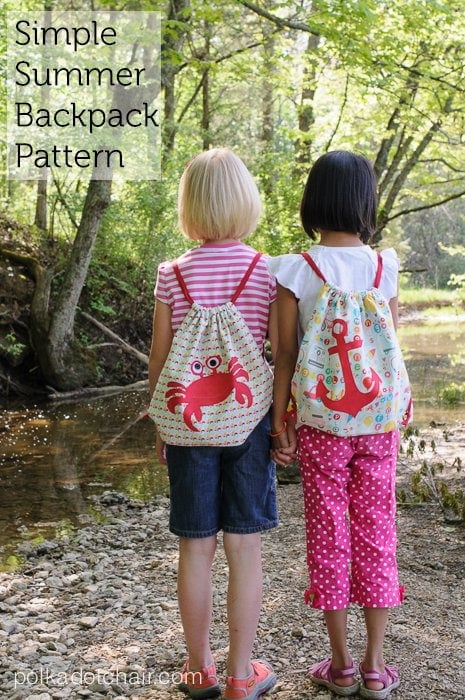 Hi Guys! Today you can find me over at Riley Blake Fabrics Blog sharing a tutorial for these fun Summer Backpacks!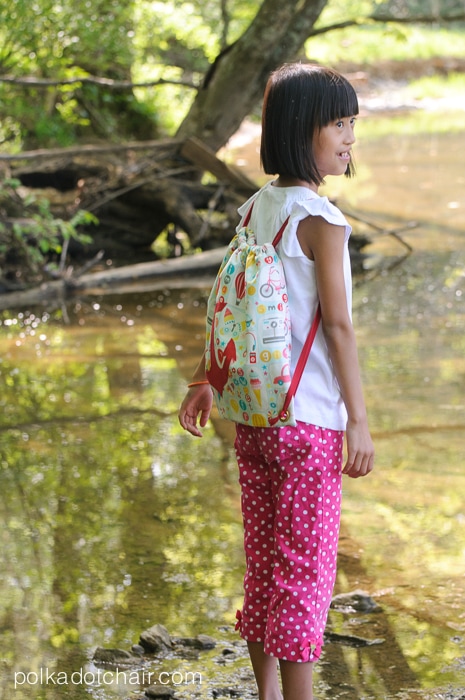 They are super simple to sew up, you could make up a bunch quickly if you wanted to. I designed them for kids to have something simple to tote around with them all summer. In my head, I envisioned days out exploring in the back yard, and evenings riding bikes.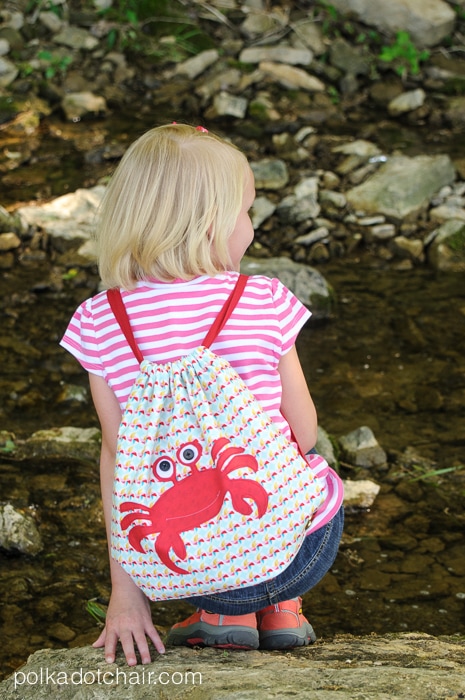 I've included applique patterns for the Anchor and the Crab, just visit my Templates page to download them. The fabric is from the Girl Crazy line.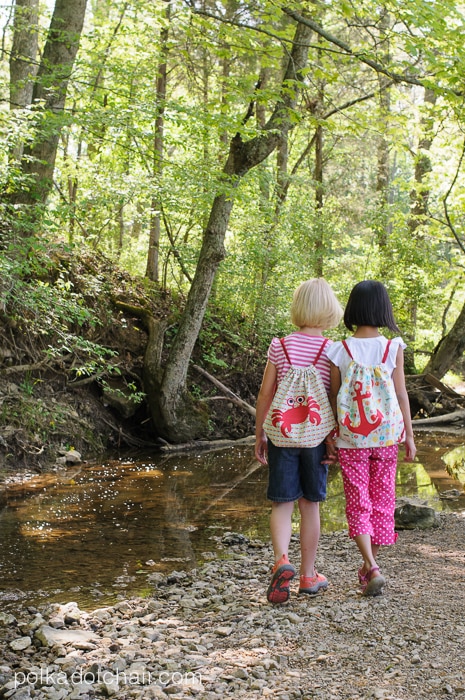 It seems like Summer is finally about to arrive here in Kentucky! A friend of mine has two beautiful little girls that I thought of right away when I was designing this project. Once she told me that one of her  girls announced one day she was "going away to College" and she meant right then! That cute little comment always stuck in my head, I've thought since then that she needed a little something to tote all her stuff with her when she "went to college" (along with the suitcase she had packed up by the front door)…. My friend was kind enough to let me "borrow" her cute girls for a fun little photo shoot yesterday.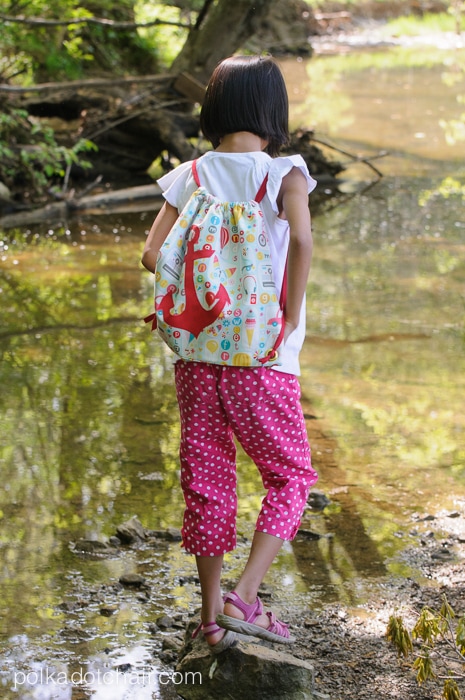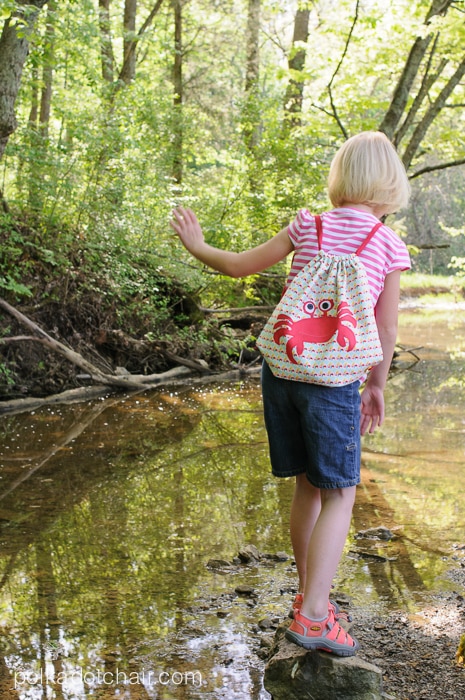 The weather seems almost perfect, sunny with a cool breeze.  We took a bit of a stroll down by the creek bed, it was so pretty, I could have sat there all day. The girls played a bit and practiced skipping stones into the water.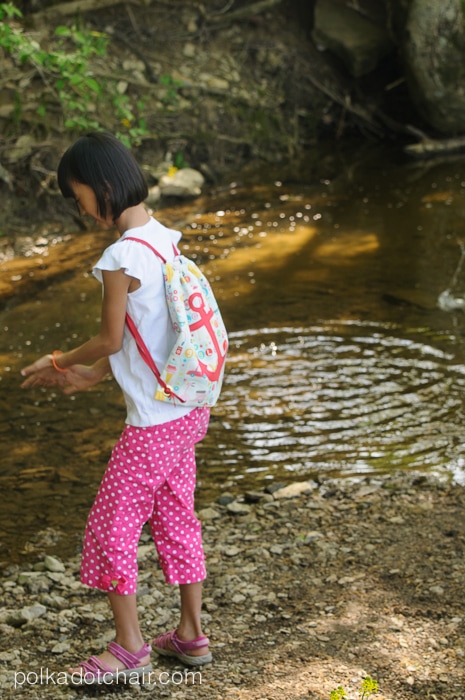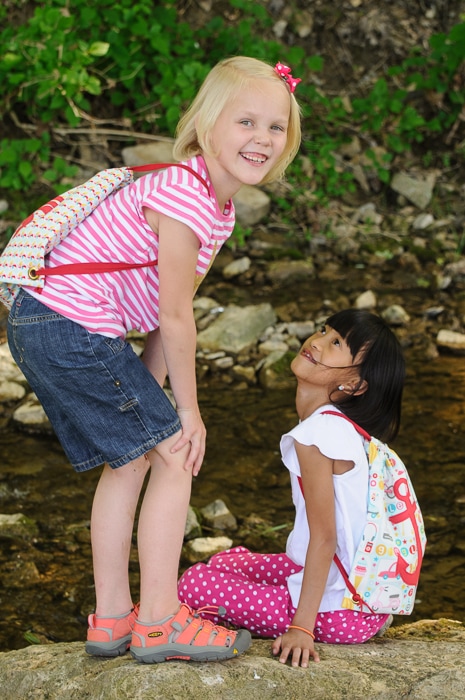 If you'd like to make some backpacks of your own, hop on over here to get the pattern.
It's a very simple to construct drawstring backpack, like I said you could whip up a bunch if you want to!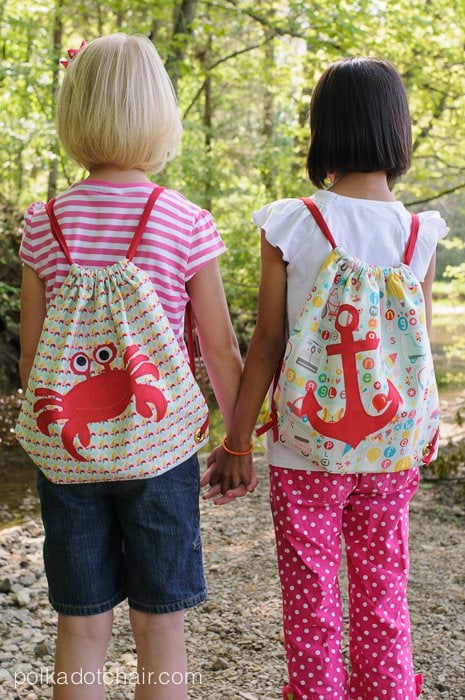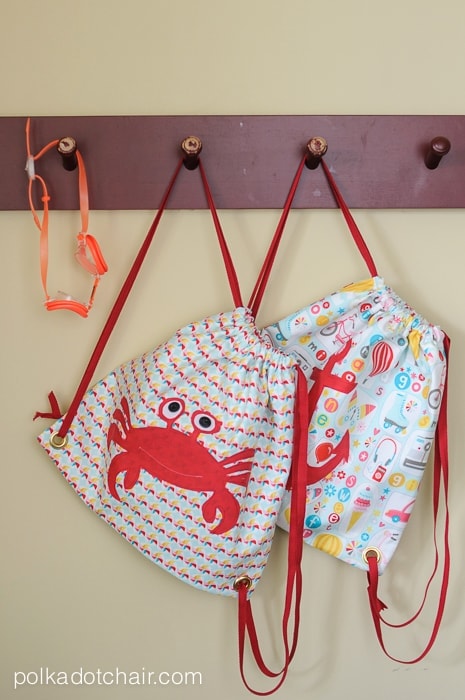 Click for Print Friendly Version