Welcome to block 6 of the 2021 Riley Blake Block Challenge. This week I'm sharing a tutorial for the Windmill quilt block designed by Amy Smart.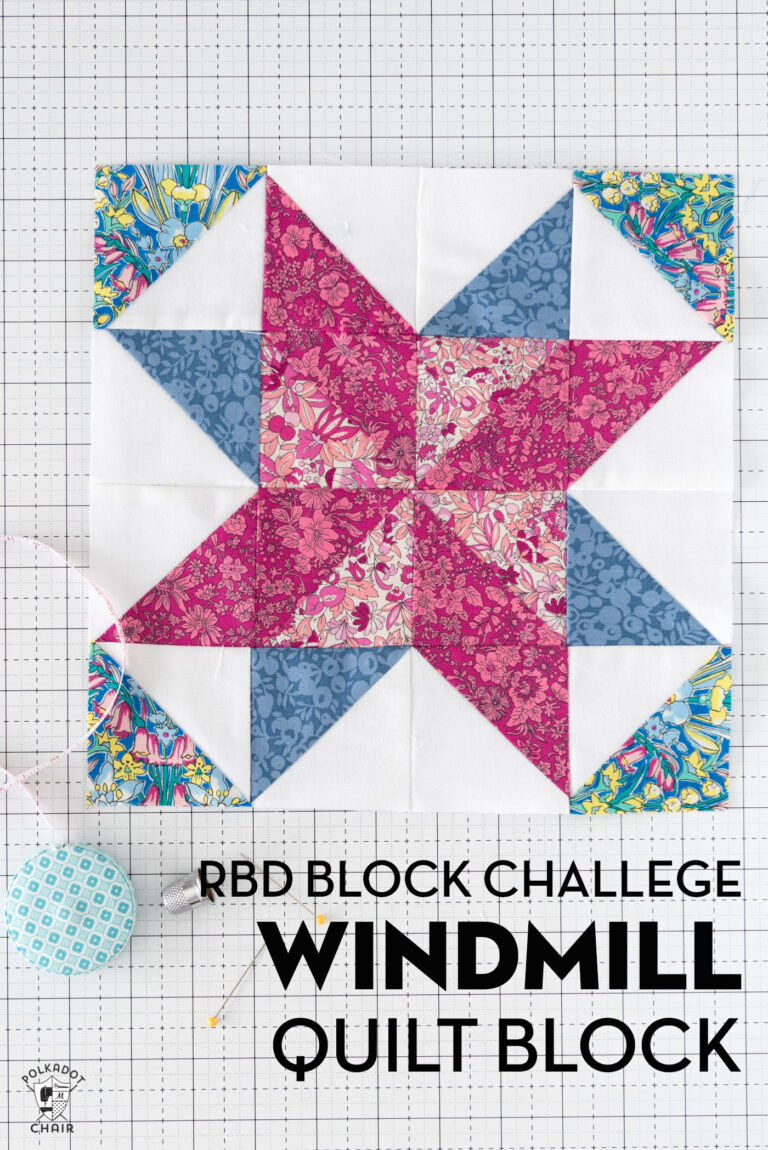 Block 6 of the Riley Blake block challenge is a variation of a Pinwheel & Sawtooth Star quilt block designed by Amy Smart of Diary of a Quilter. The block is quite simple to stitch up and comes together quickly thanks to Amy's method for creating half-square triangle quilt blocks.
Table of Contents
About the Quilt Block
I picked out the fabrics for my block and constructed it before realizing that the block was named "Windmill." Given the name, I'm happy that I ended up creating it with tulip fabrics.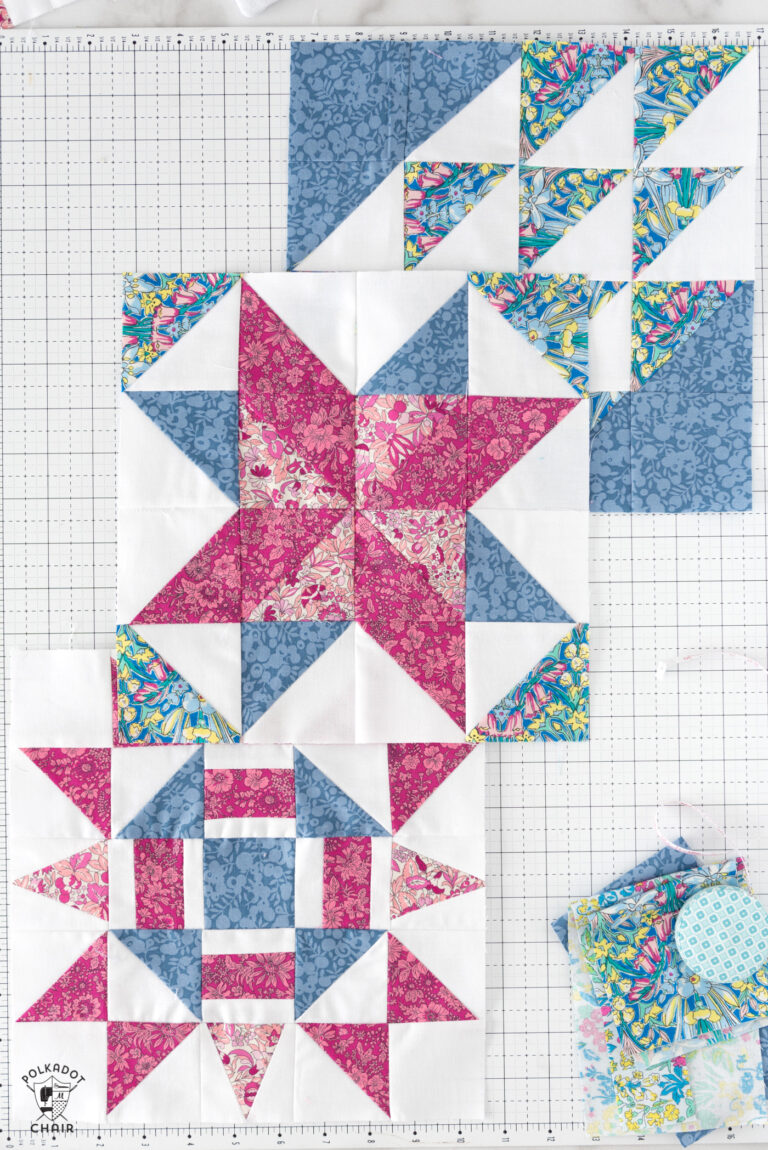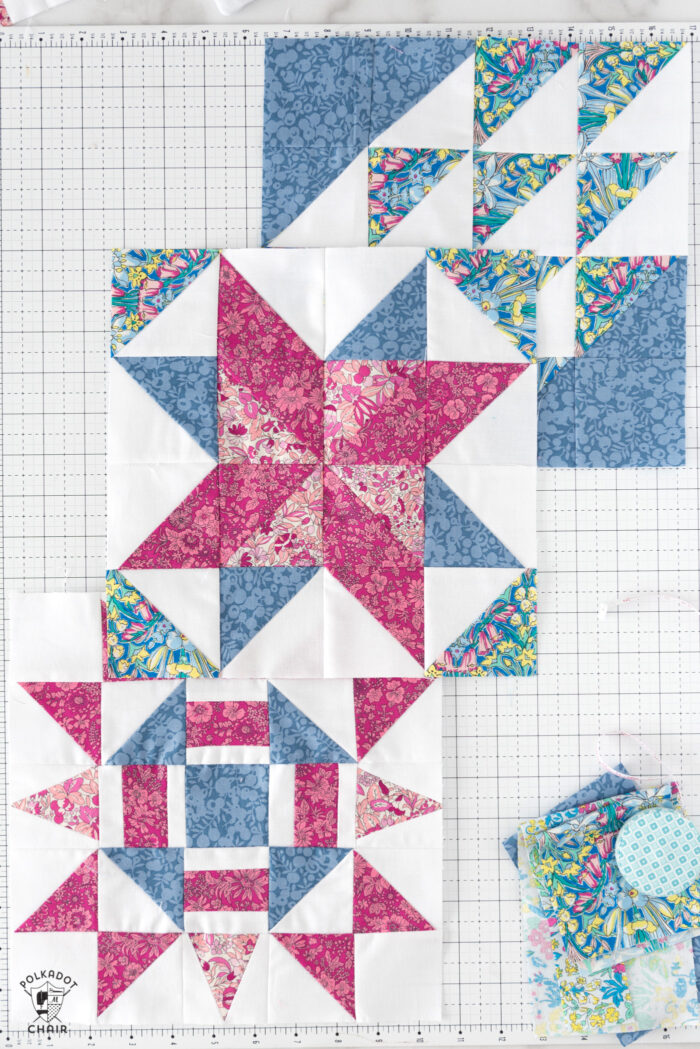 This block is the last block scheduled to be released in March. Next week will be a "catch up" week. The April blocks will then be released on Tuesdays beginning on April 6th.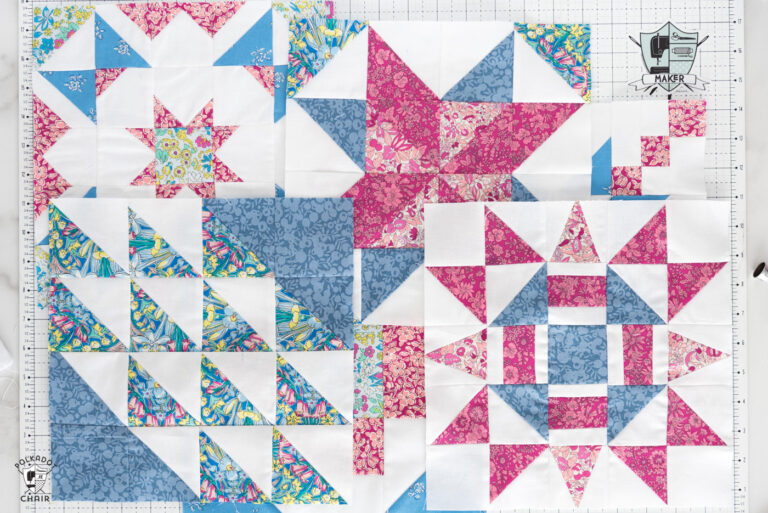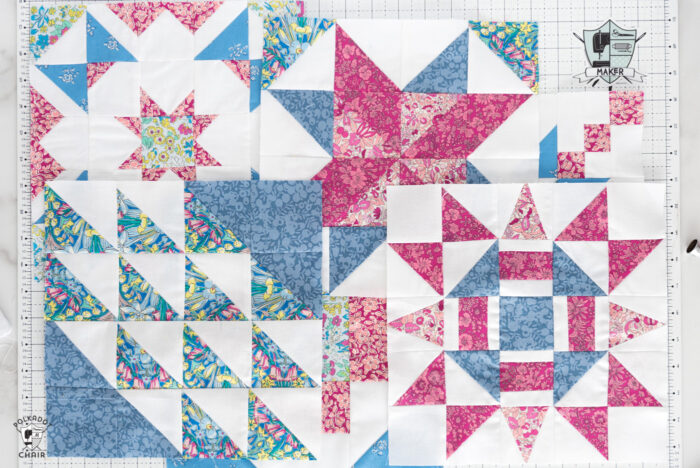 I now have 6 blocks completed for my quilt and feel like I can see how the quilt is going to come together. Next month I'll switch to 3-4 more prints from the Liberty Flower show collection.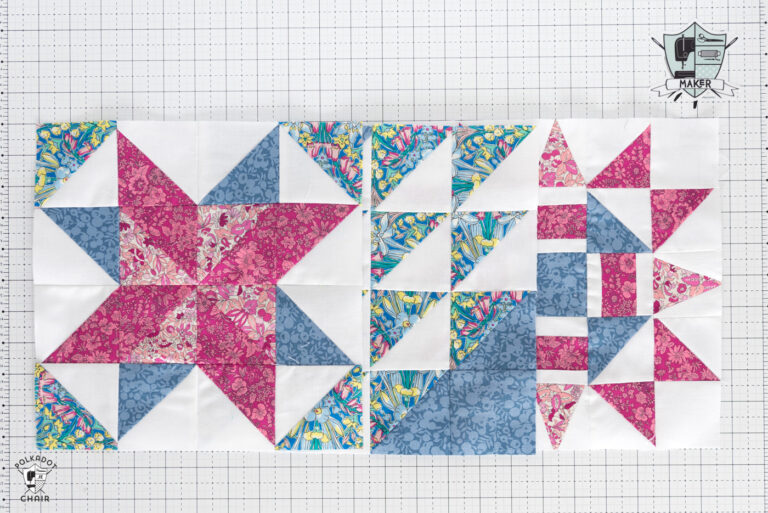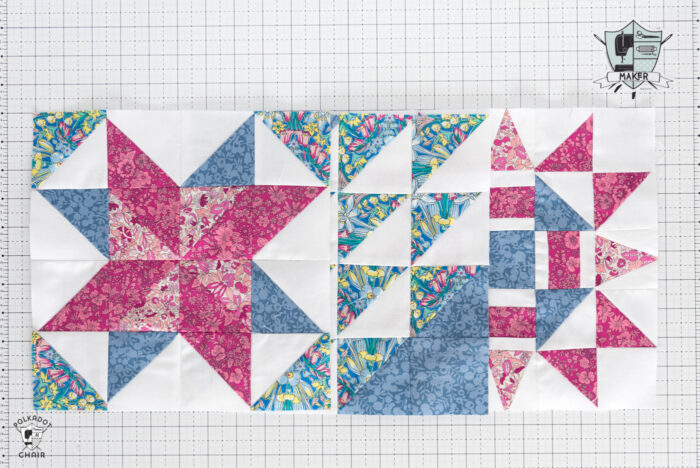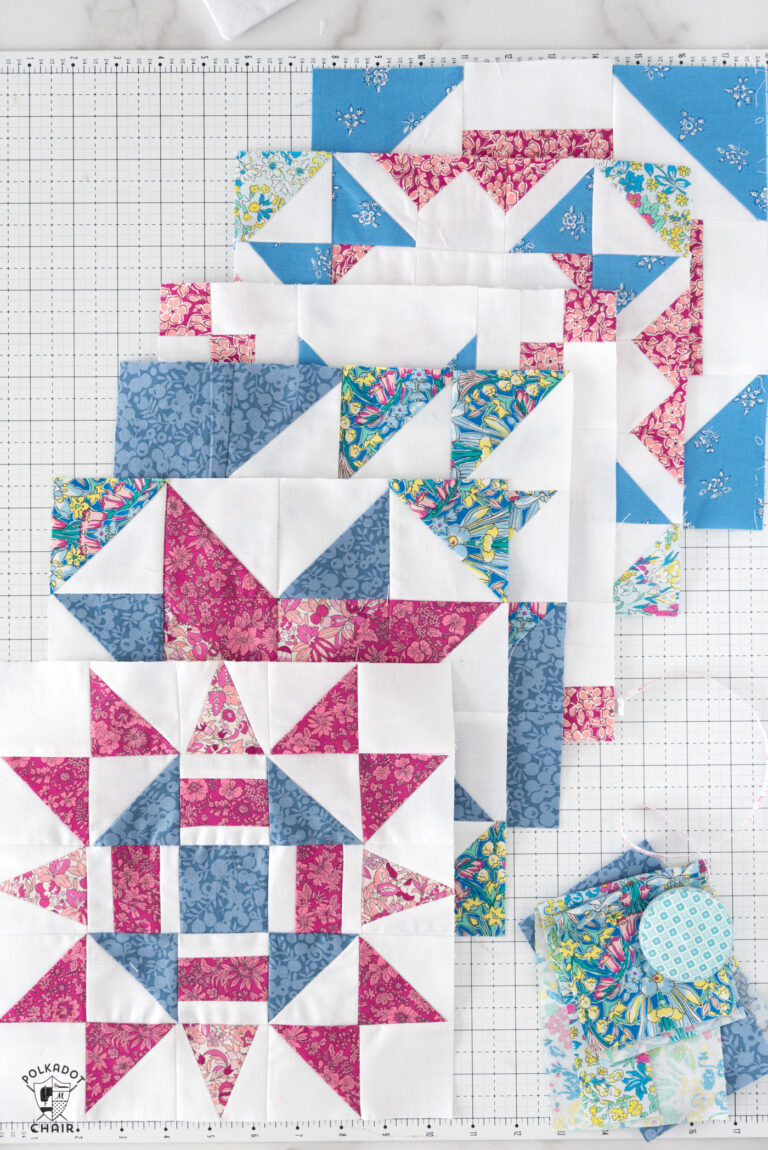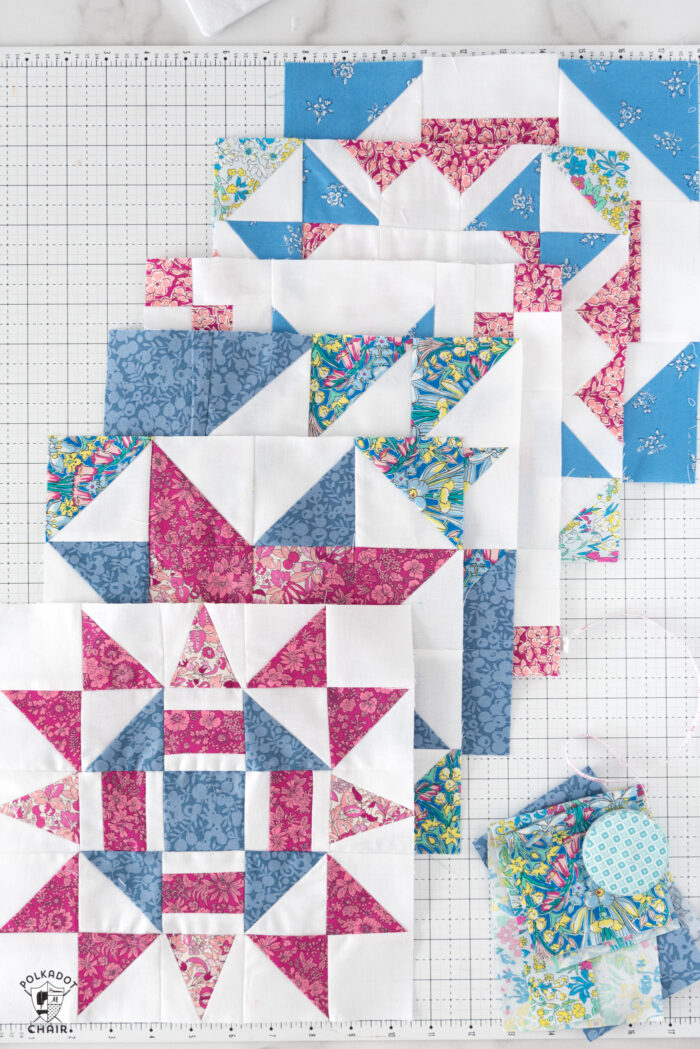 How to Get the Pattern
Fill out the form below and we will email you all of the blocks in the challenge.
You can also download the pattern in the Template Library if you prefer that method.
More Fabric Ideas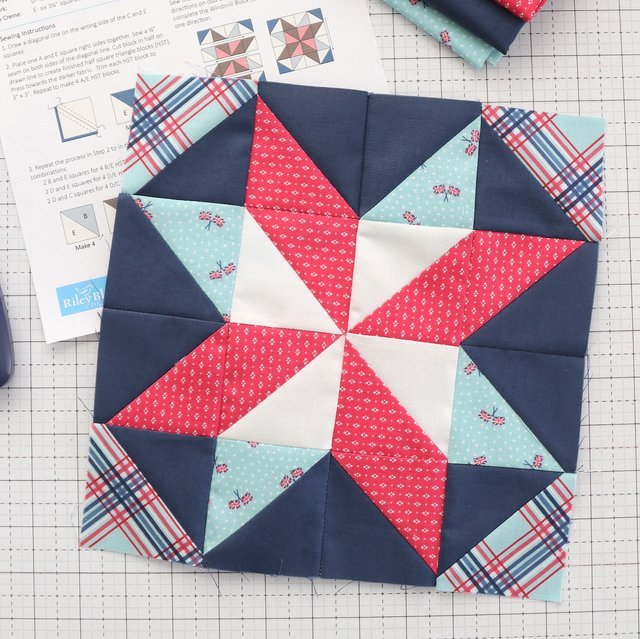 Here you can see the block stitched up in Notting Hill, Amy's newest fabric collection. I love the blue solid that she has pulled into her design.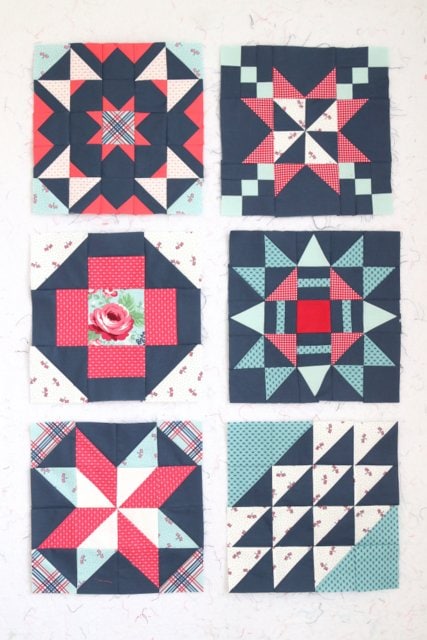 Speaking of solids, here it is stitched up in all Confetti Cotton solids by Riley Blake.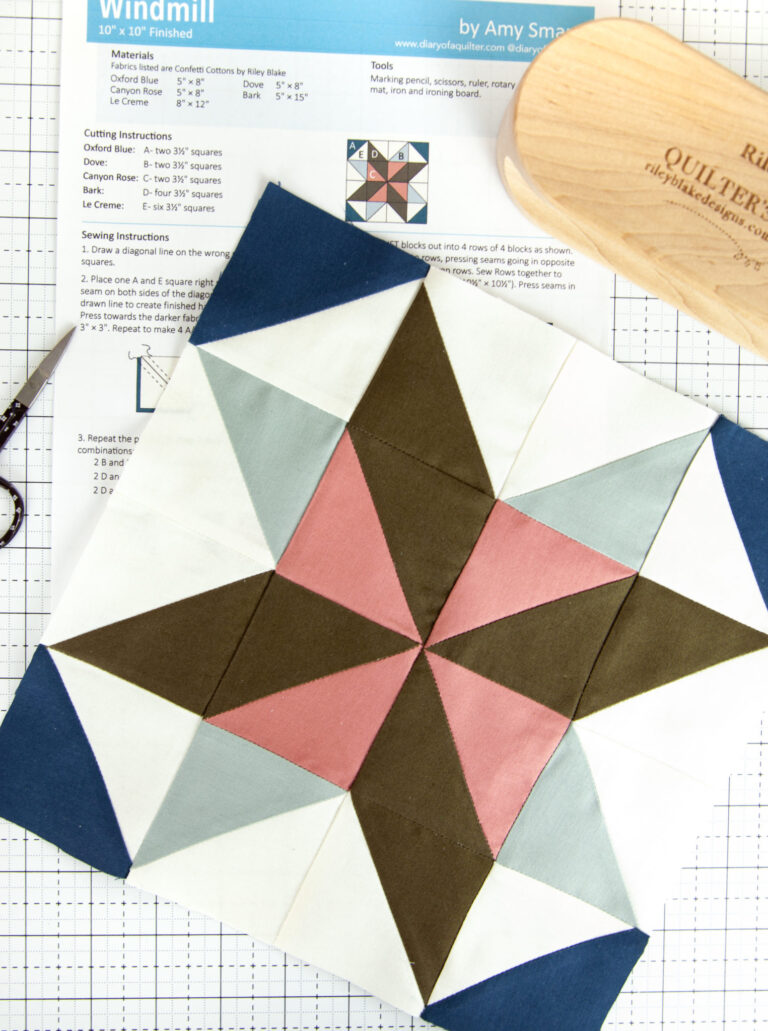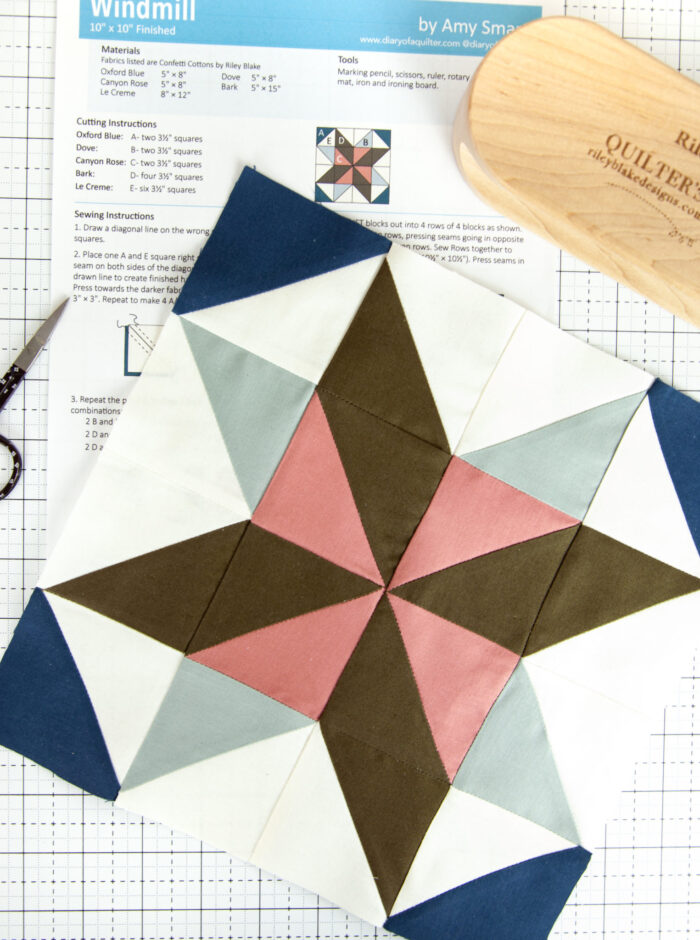 Block Schedule
You May Also Like: