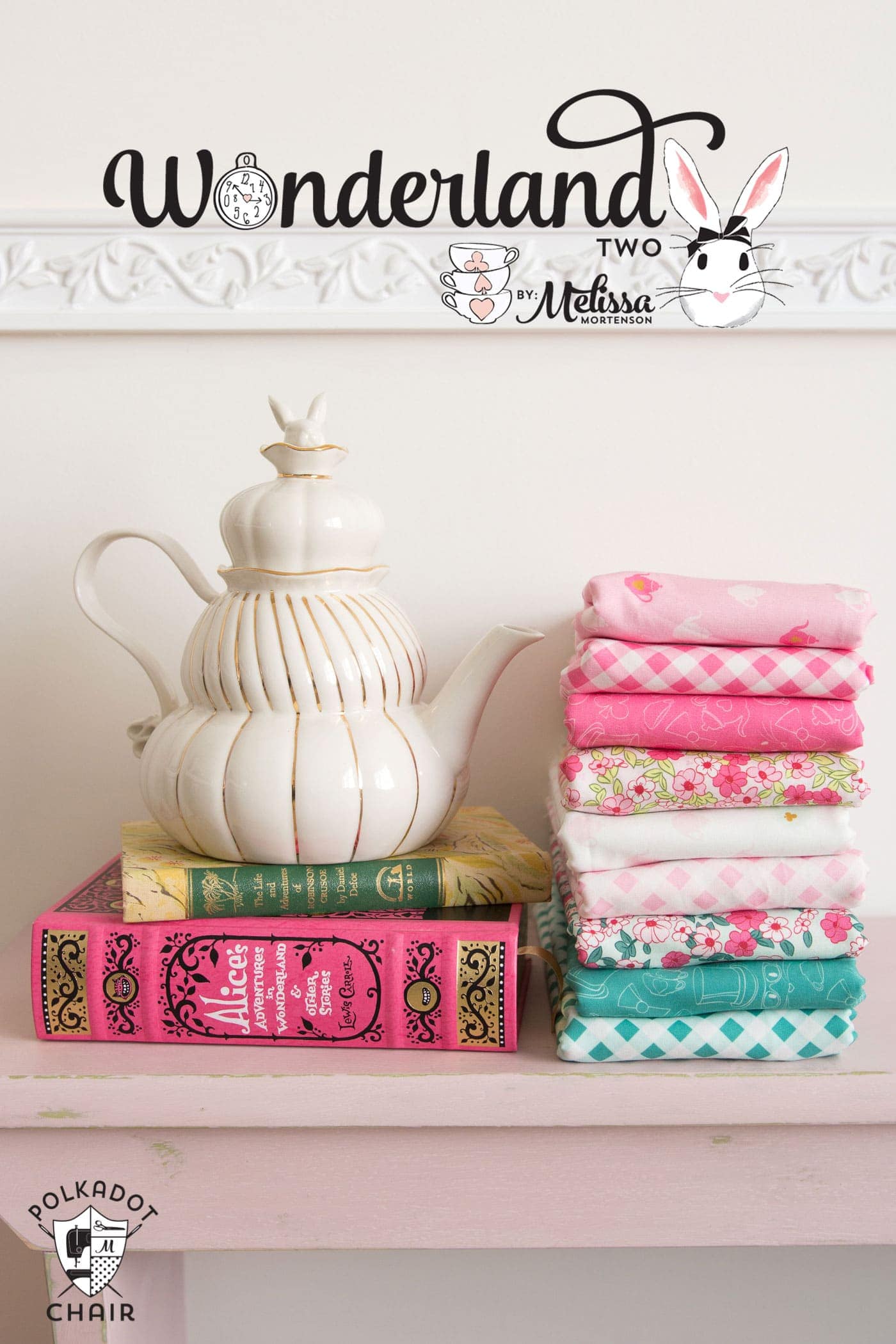 It seems funny to me with all of the Halloween projects floating around online this week that I am talking about bunny rabbits, but that's just how it is. Next week is the International Quilt Market in Houston, Texas. I won't be attending but will be debuting a new fabric line called Wonderland Two. I wanted to pop in here and introduce it quickly to you, so that if you're attending market you can go check it out at the Riley Blake Designs booth.
Almost as soon as Wonderland came out last February, Riley Blake approached me about designing a follow up line. I was ecstatic, it's not often that you get to go back and revisit a line that you've previously designed.
I don't know about you but frequently after I finish a project I start with the "why didn't I do that?" and "oh I left that out". This project gave me the opportunity to stretch myself even more creatively and incorporate a few more prints into the fabric line.
The Prints in the Fabric Line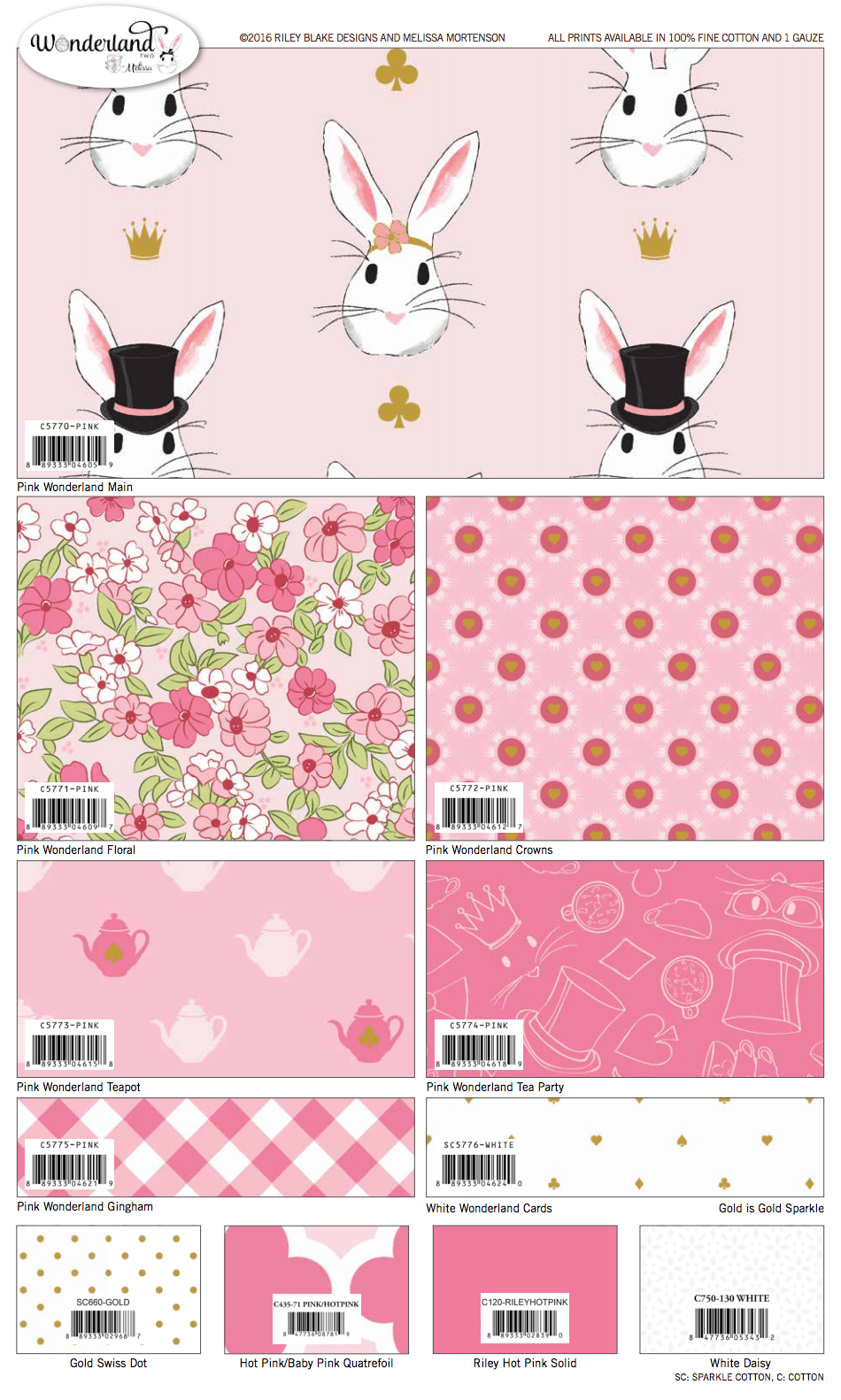 All of the prints are new. There are no reprints from the previous line. I kept the bunnies, but varied their "accessories" to give you more options if you choose to fussy cut the fabric. I kept the pink from the original line and added a mint color way. All of these prints should mix and match well with the prints from the first Wonderland line.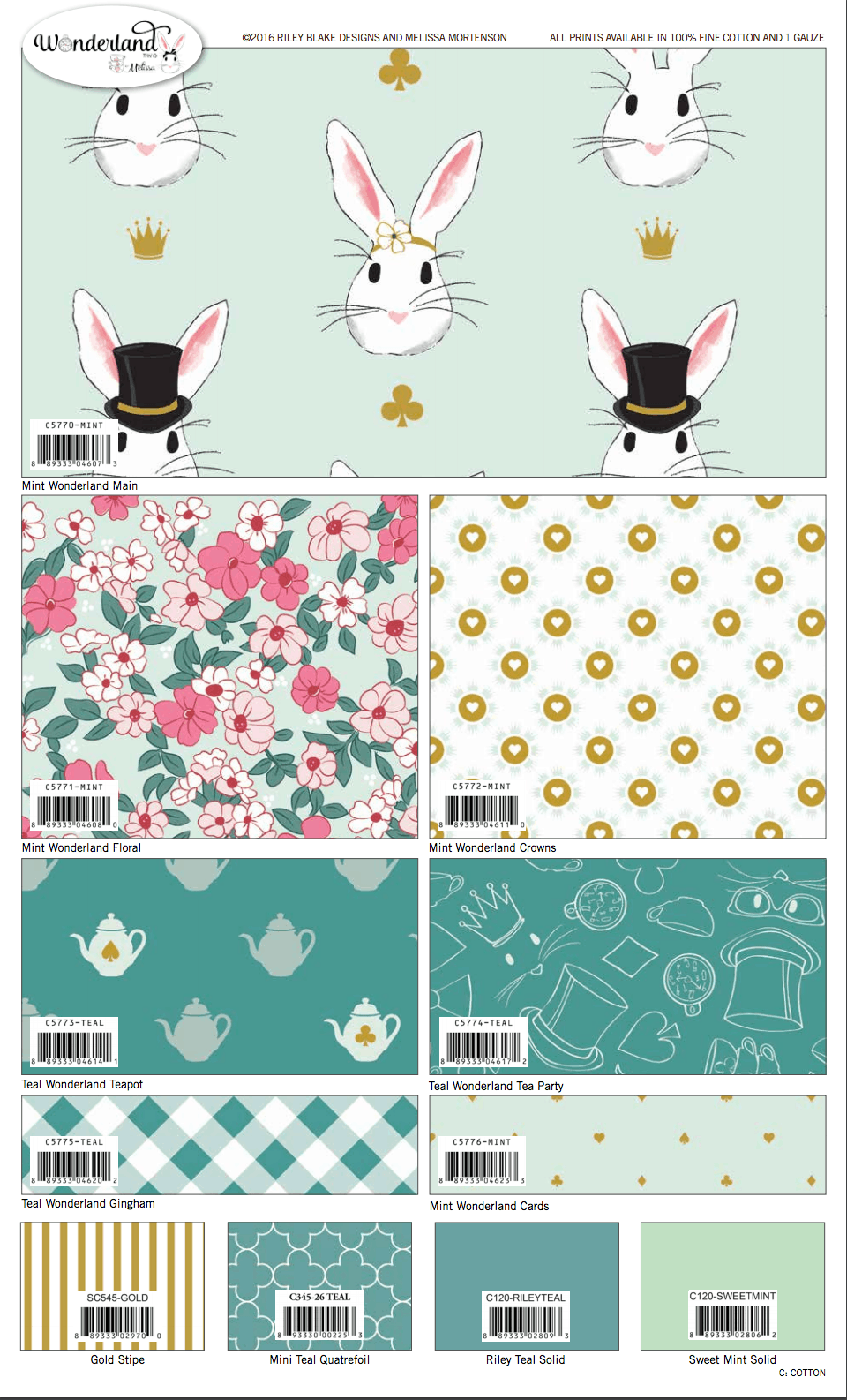 I also decided that instead of being loosely inspired by Alice in Wonderland, that I'd just go for it and take even more inspiration from the stories. I incorporated a teapot print, and a cards print. One of my favorite prints from the new line is called Tea Party, and features hand drawn images of all the things you'd find at an Alice tea party. The cards print I think is extremely versatile and I simply can't wait to get my hands on it! I also added a gingham bias print. I'm absolutely in LOVE with gingham lately and would add it to everything if I could!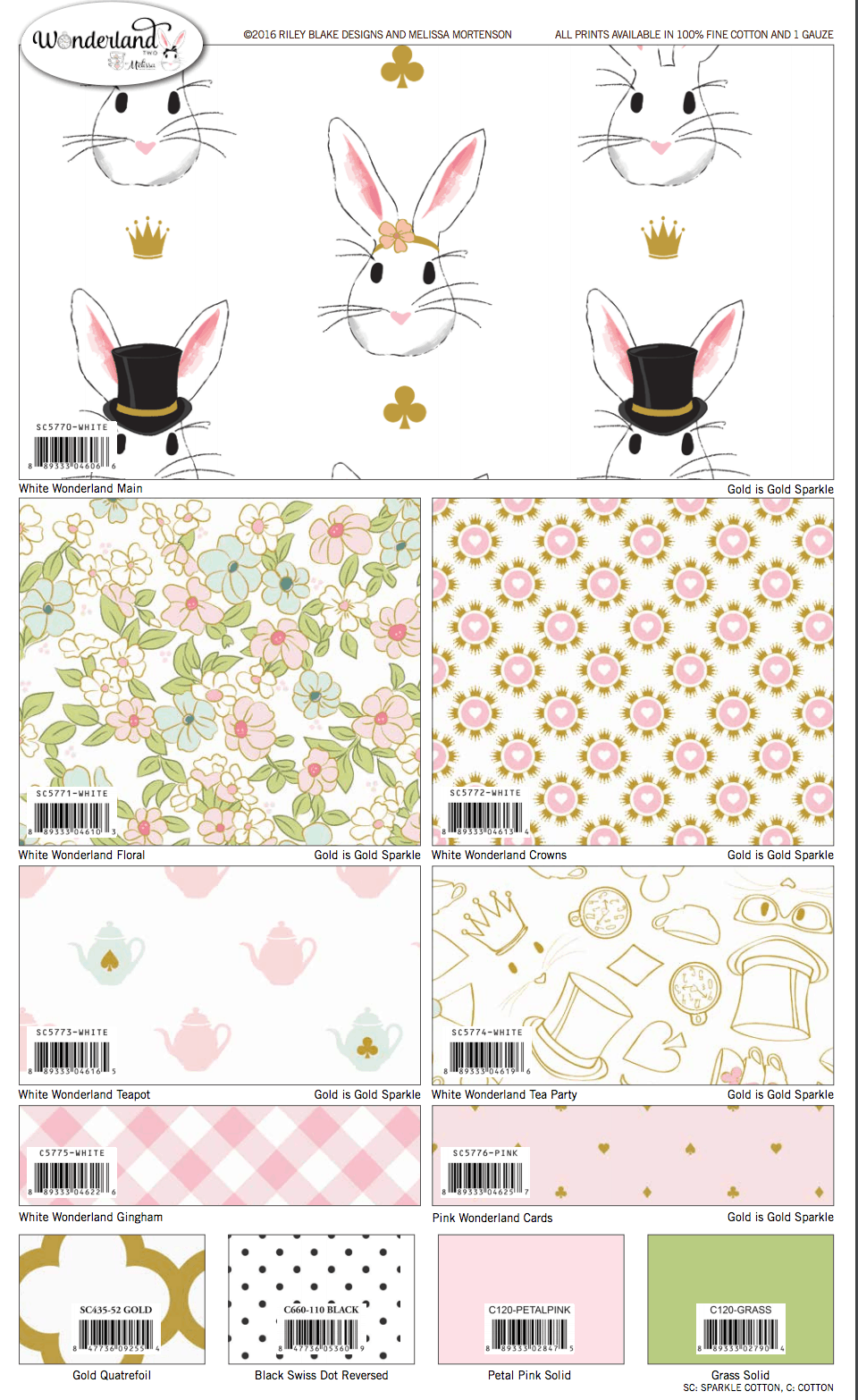 I was able to get my hands on some digitally print fabric last week and have already started sewing with it. I'm excited to share many new projects, patterns and tutorials with you using this fabric line in the coming months.
I "mocked up" a few of my existing patterns with the new line. Just to give you an idea of how it will stitch up. All of these patterns are available in both print and PDF form. If you are a store and want to carry the pattern, just contact me (there is a link at the top of the page) and we can work it out.
You can also order the patterns through Checker or Christensen Wholesale.
Projects for Wonderland Two Fabrics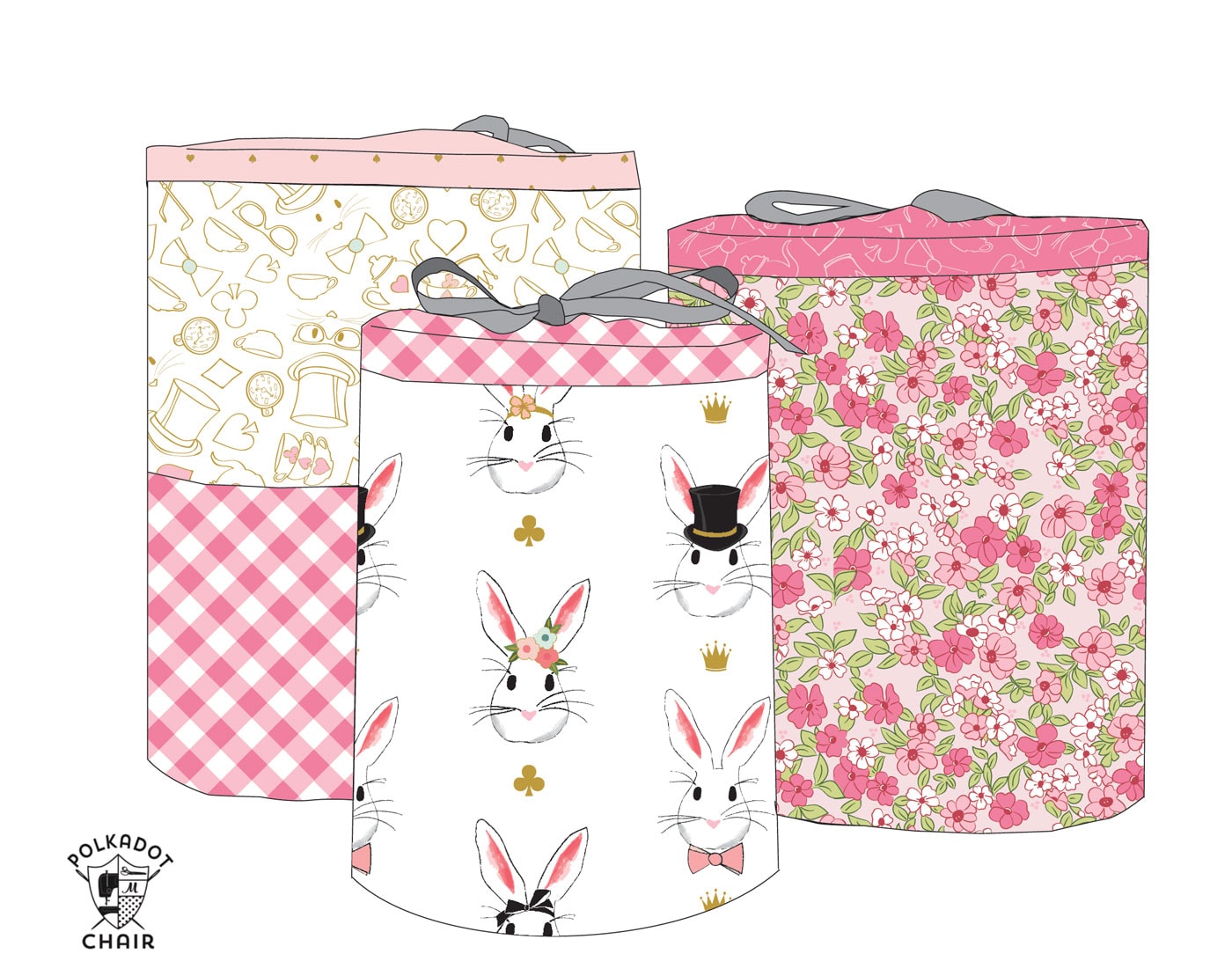 Padded Storage Bins Sewing Pattern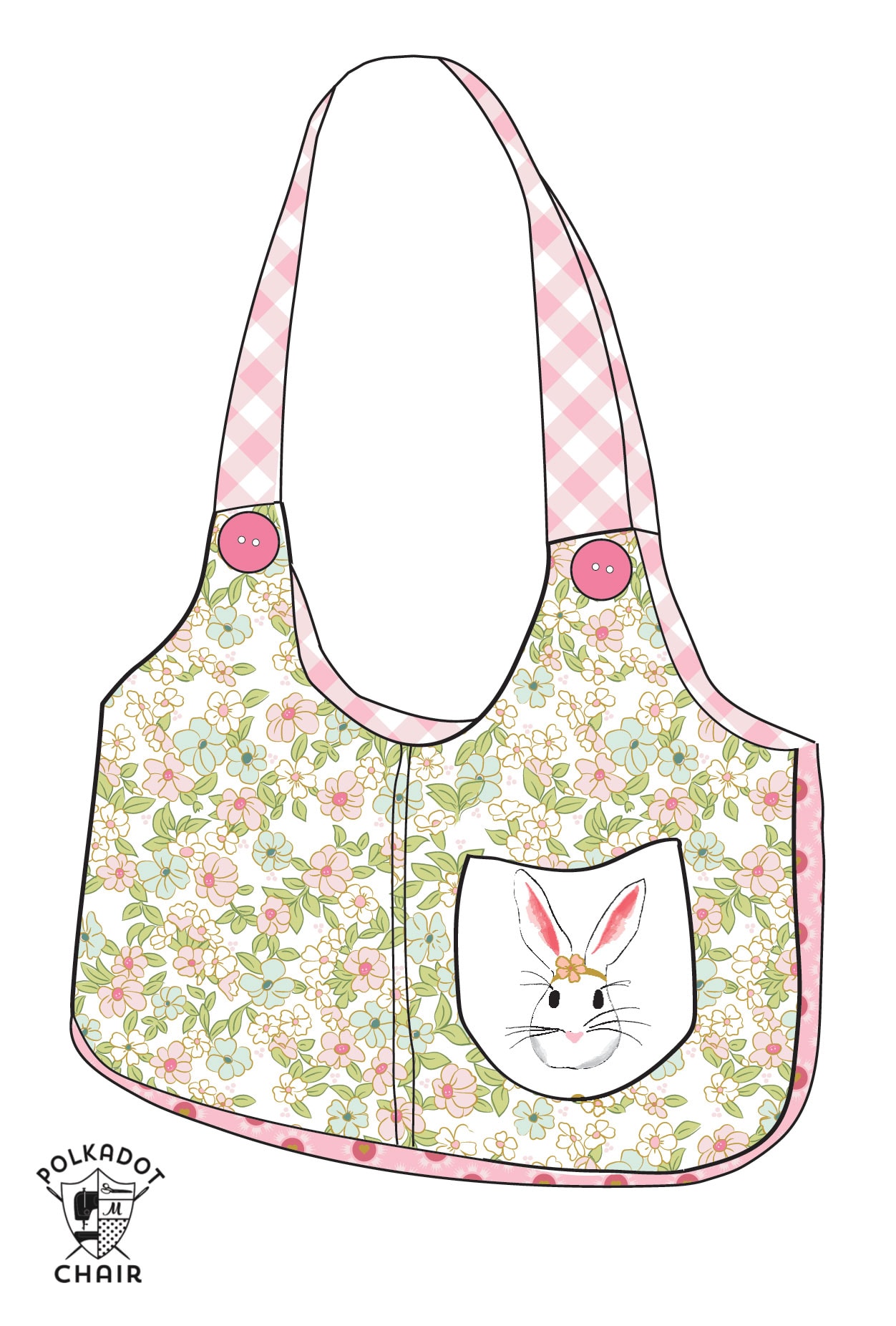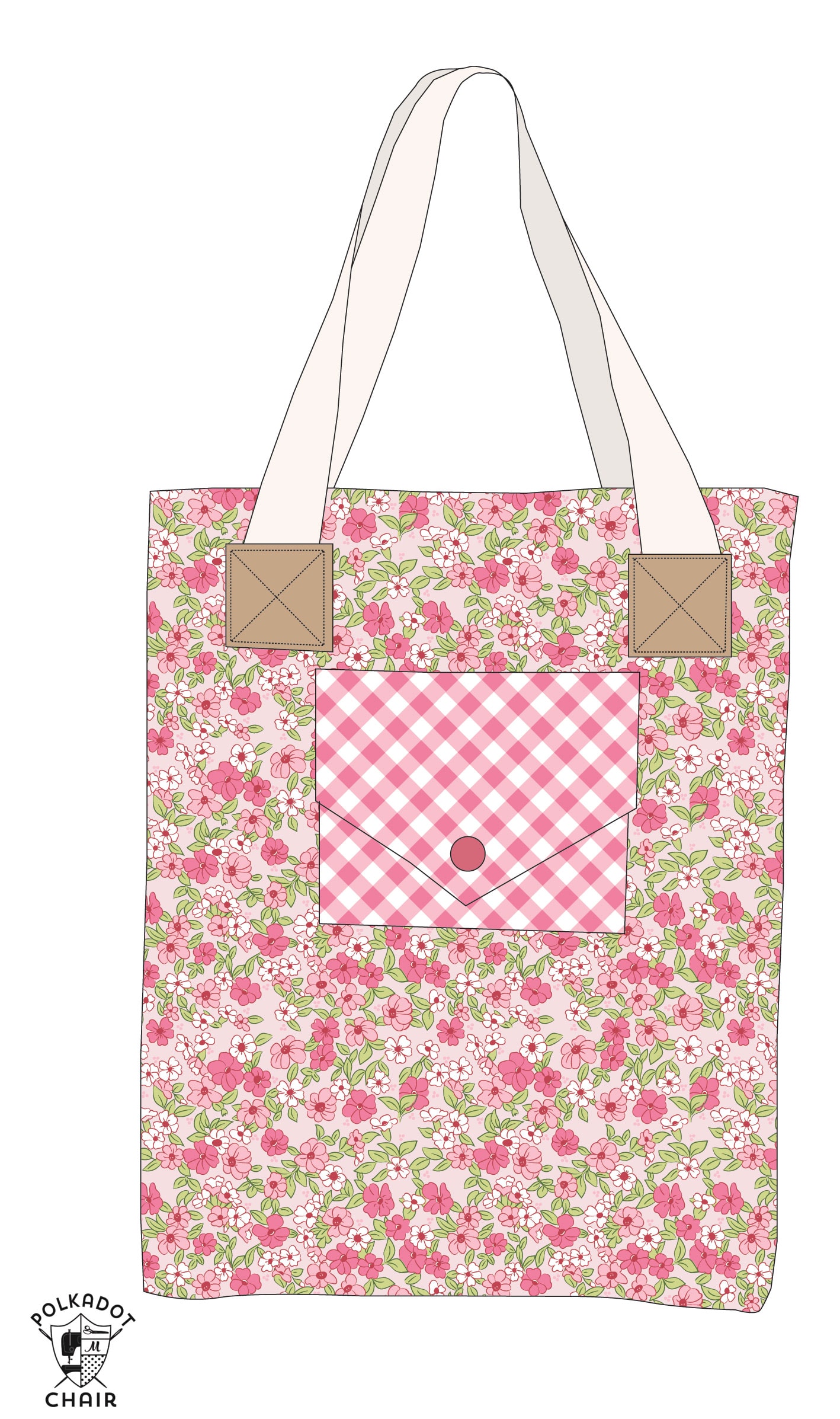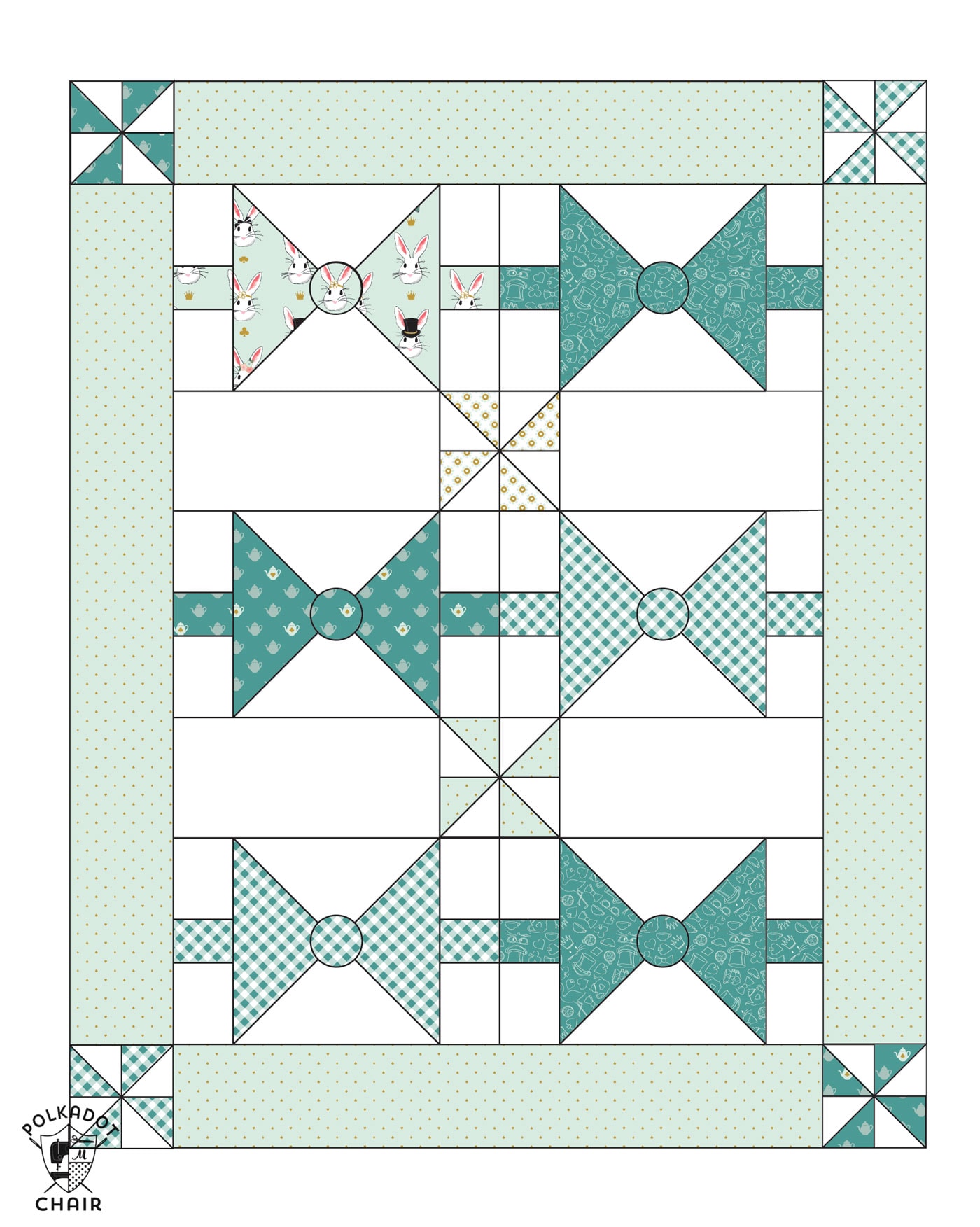 Dad's Bow Ties Quilt (shown in baby size)
The fabric is also being released in Double Gauze! Just think of all the cute baby items you could make with that super soft and light fabric.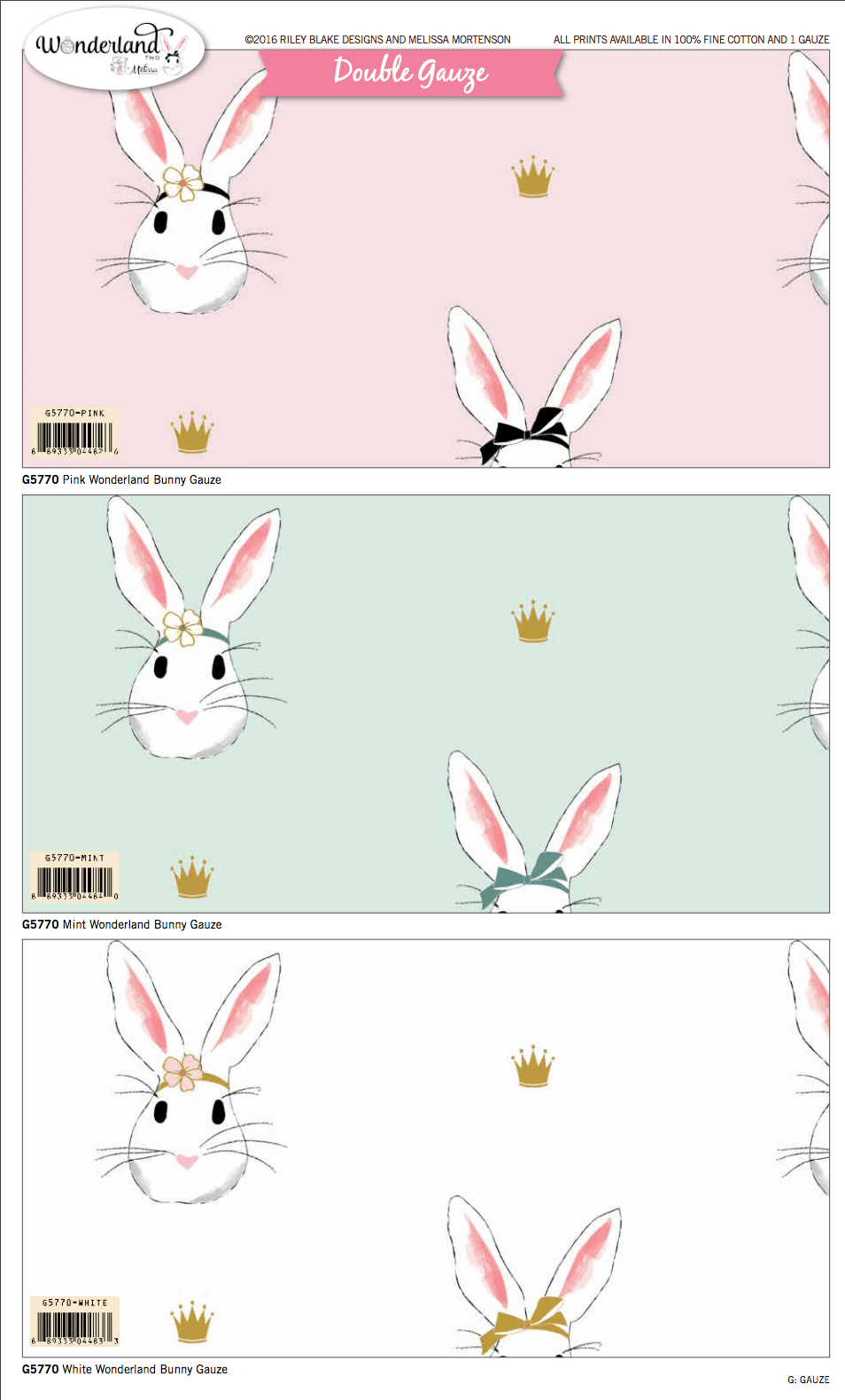 Wonderland Two is due to arrive in January 2017- which should give you plenty of time to plan and make your Easter and Spring sewing projects. I'm told that there will be a display at Quilt Market featuring the fabric, just stop by the Riley Blake booth for more information. You can also view the entire line on the Riley Blake Fabrics website.