These Paper Pinwheels are so fun to make and easy to customize for any Holiday. Today I'm going to show you how to make paper pinwheels for the 4th of July, but they would be equally cute for Memorial Day, or a Summer Party.  They are also a great kids summer craft project or classroom craft idea.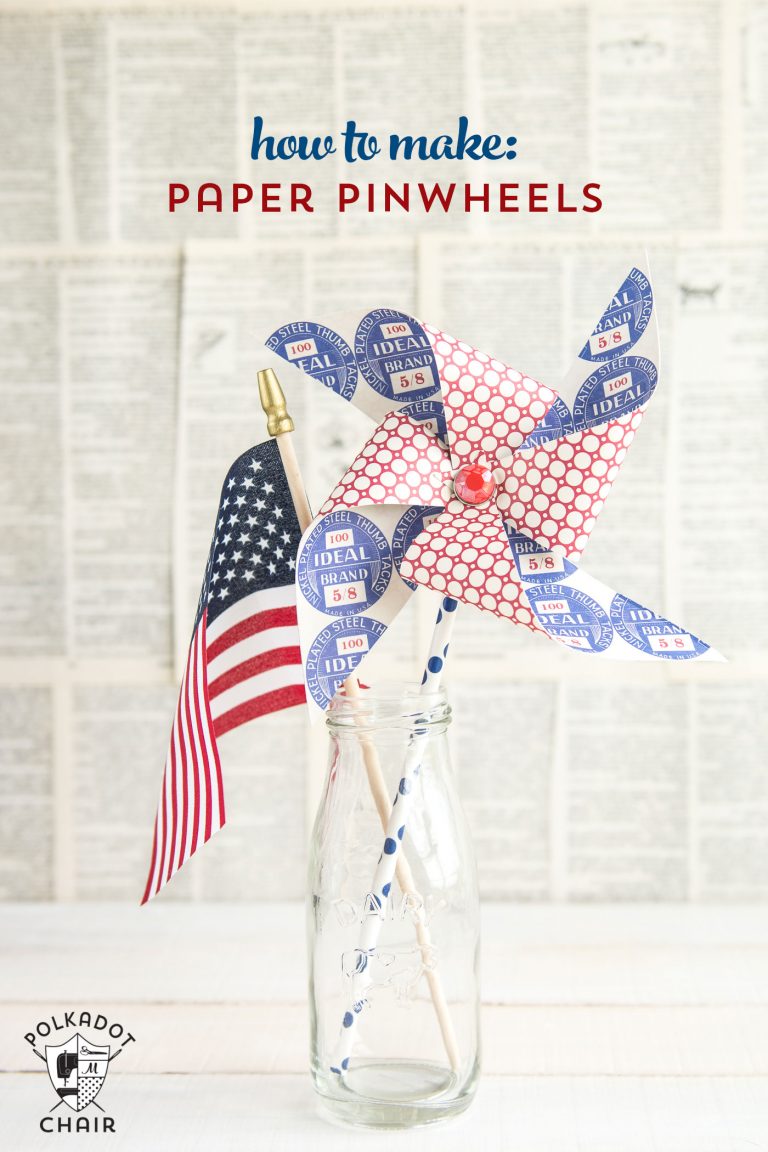 Recently, I was on WDRB in Louisville sharing how to make these cute paper pinwheels and giving viewers a few ideas for using them to decorate for the 4th of July.
You can watch the segment online here: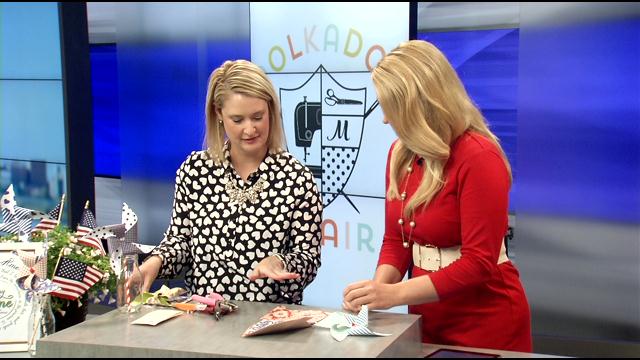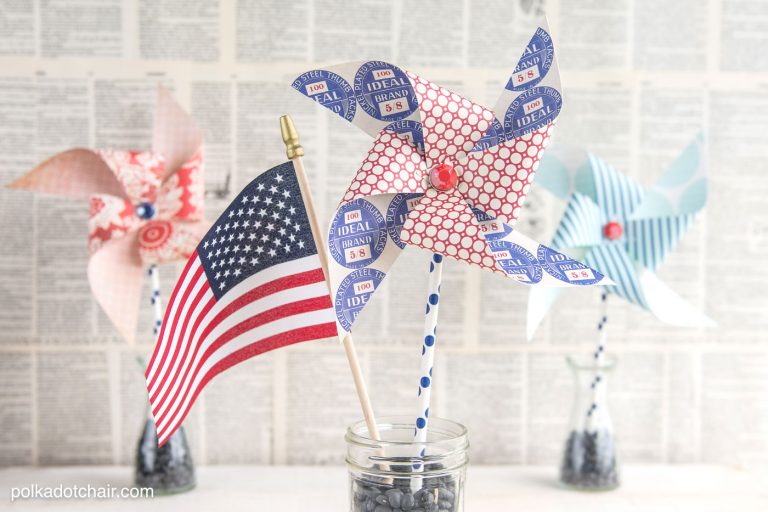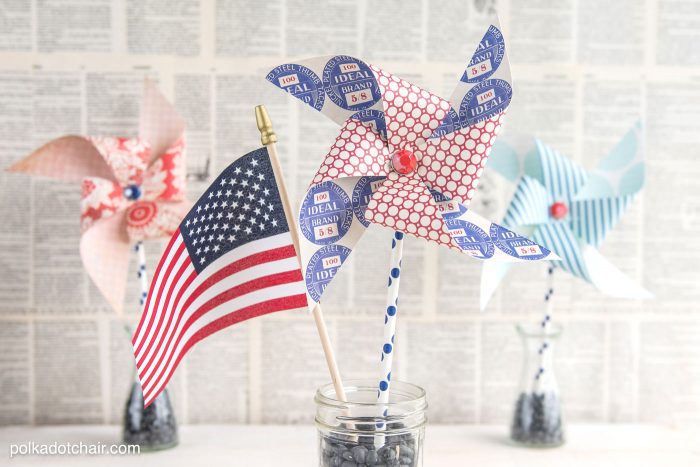 I first shared a tutorial on how to make paper pinwheels in 2011, that seems like a millennia ago in blog years.  With the 4th of July coming up I thought I'd give the tutorial a little red, white and blue update.
The technique I'm going to show today is different from the one 4 years ago. These pinwheels will spin as you turn them but not spin in the wind (yes, I heard you when you asked for ones that spin). If you want ones that spin in the wind, well that's a different tutorial for another day.
Paper Pinwheel Tutorial: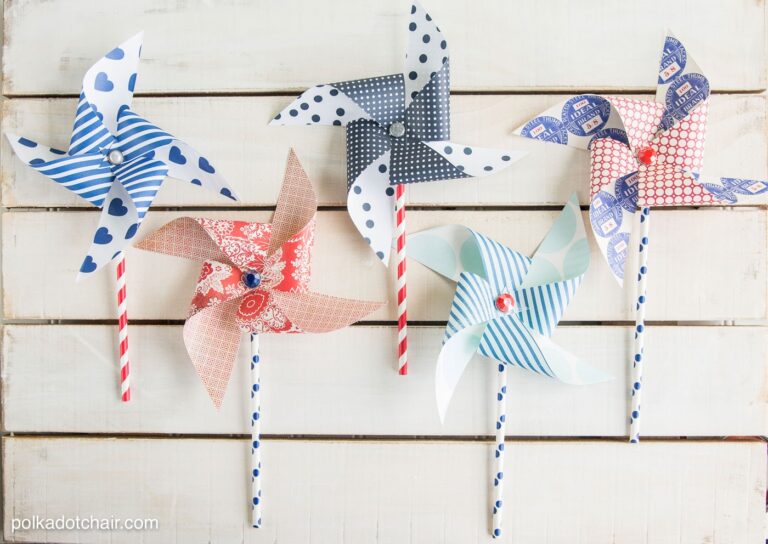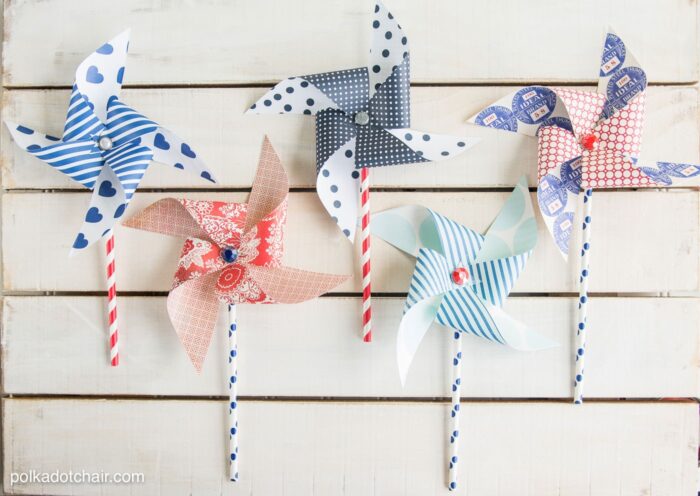 Supplies to Make Paper Pinwheels:
Square of double-sided cardstock weight paper (mine are 6″ x 6″ but you can make them any size). If you can't find double-sided paper you can tape two pieces together, just make sure it doesn't get too thick.
Paper Straw
⅛″ hole punch
¼″ or larger brad
Scissors
Paper Pinwheel Instructions: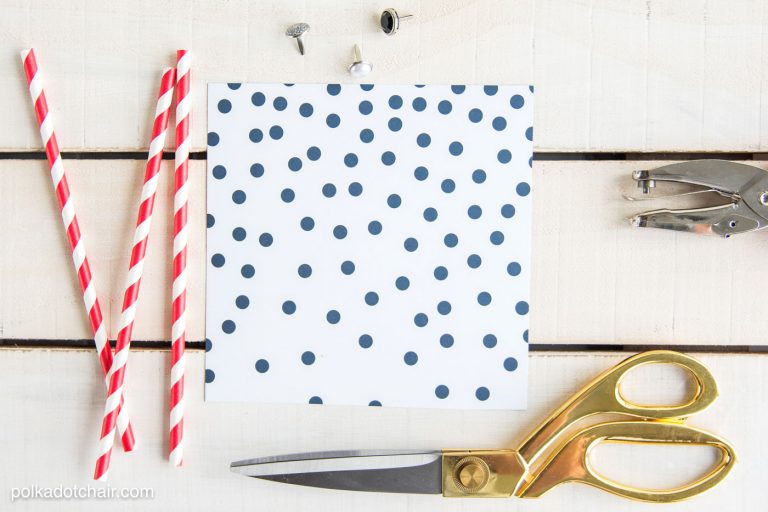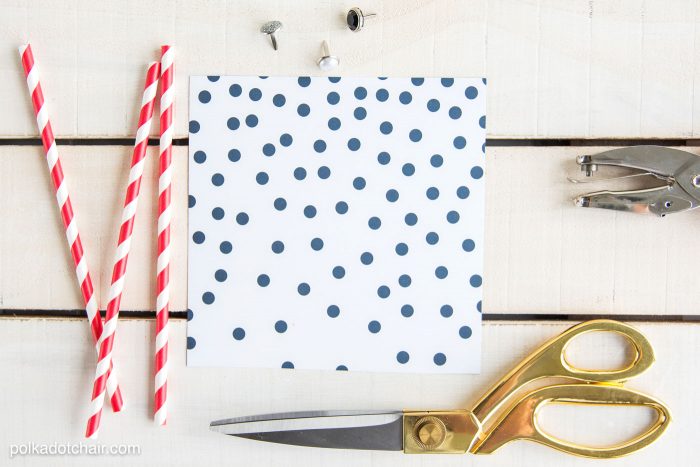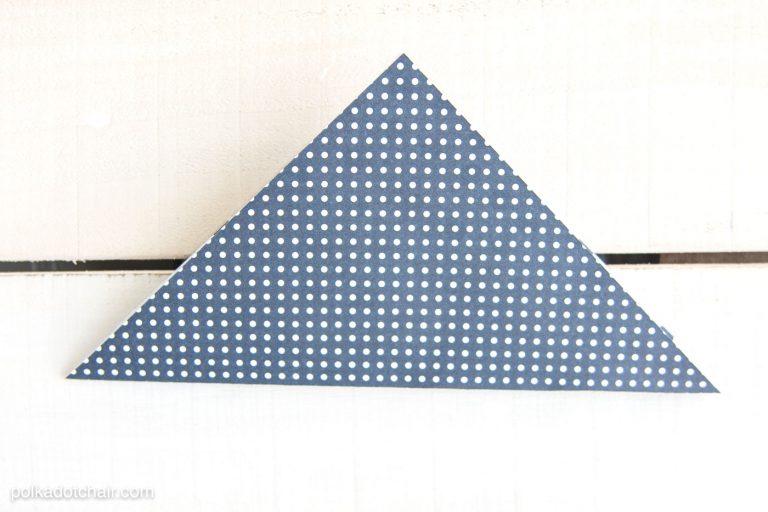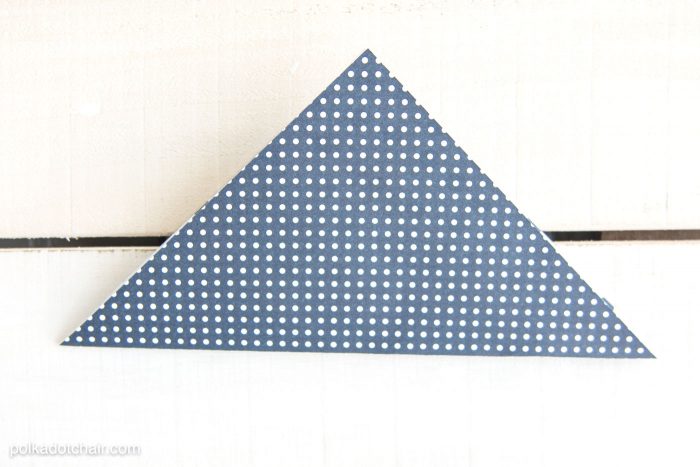 Step one:
Fold your paper in half diagonally.  Unfold it and fold it diagonally in the other direction.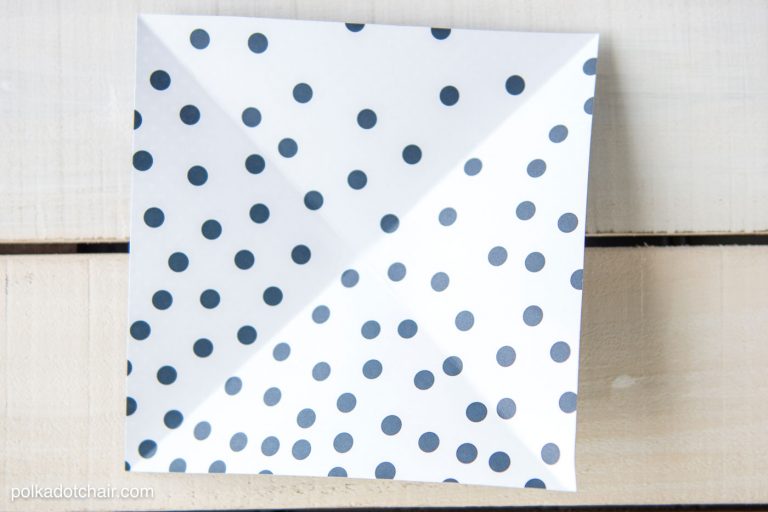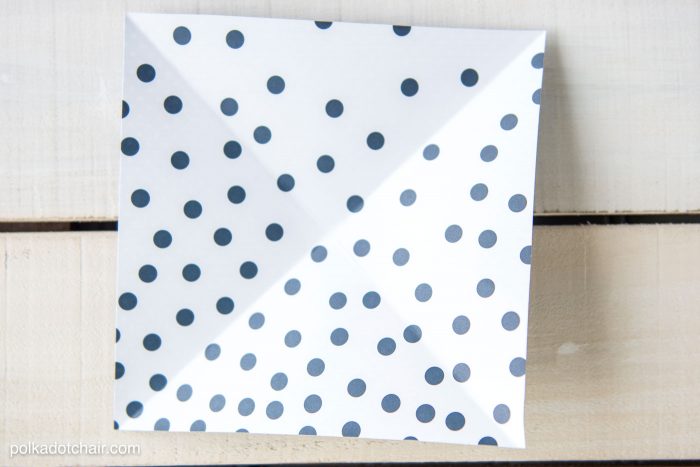 Unfold it. In the very center (where the two folds meet), poke a small hole with the brad or other object (like a pen or small scissors)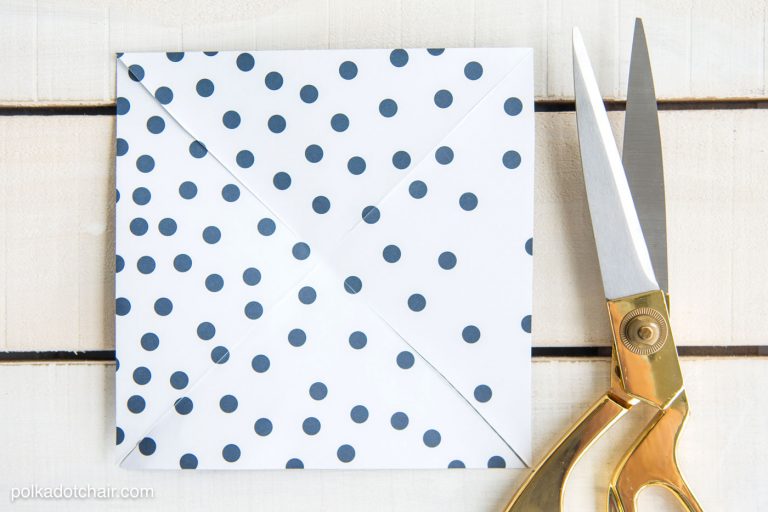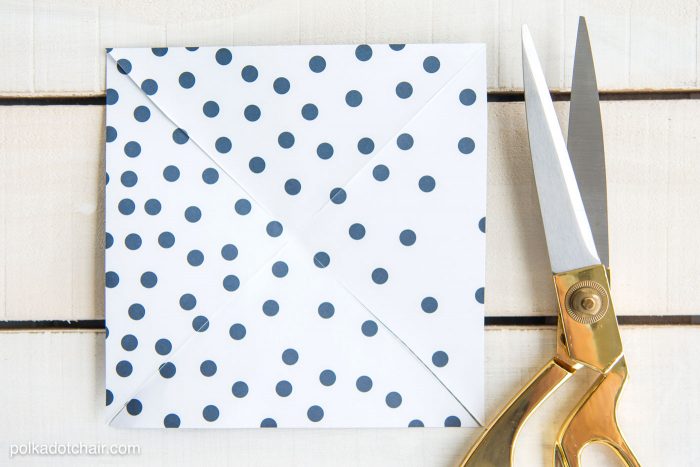 Cut along each fold line up to 1″ – 1 ½″ from the center, DO NOT cut all the way to the center.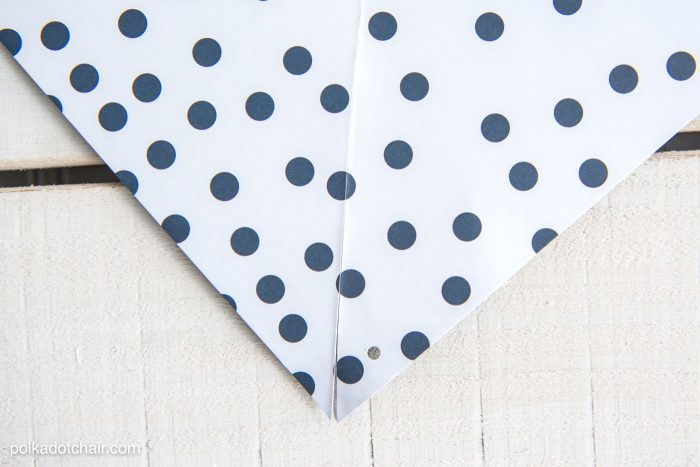 Your piece now looks like 4 triangles being held together in the center. Using your hole punch,  punch a hole in one corner of each "triangle", make sure to punch the same corner on each triangle.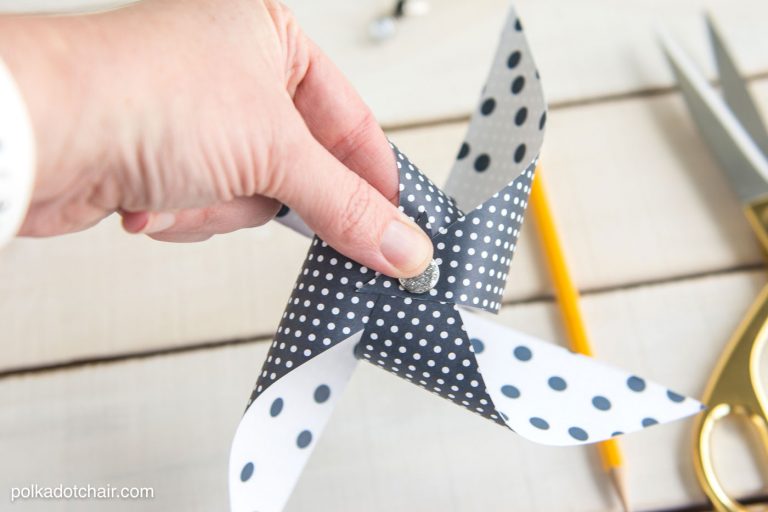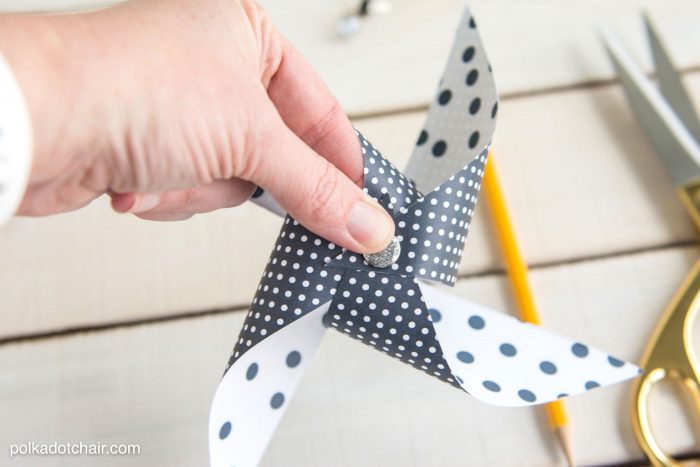 Step Two:
Bring one of the corners towards the center and feed the brad through the hole in it. Bring the remaining 3 corners forward tucking each one onto the end of the brad.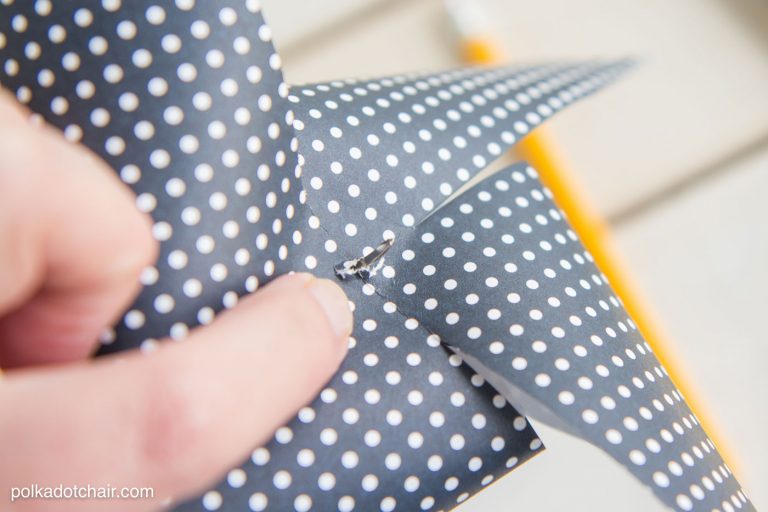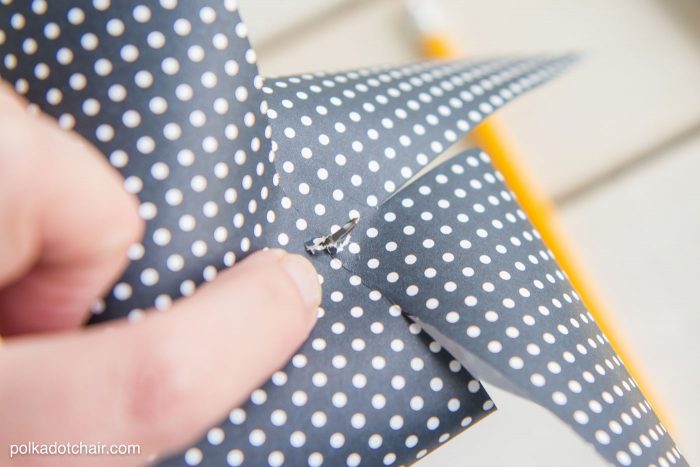 After you've got all 4 corners tucked in, poke the brad through the hole you made in the center of the pinwheel. Spread open the tines to hold all the layers in place.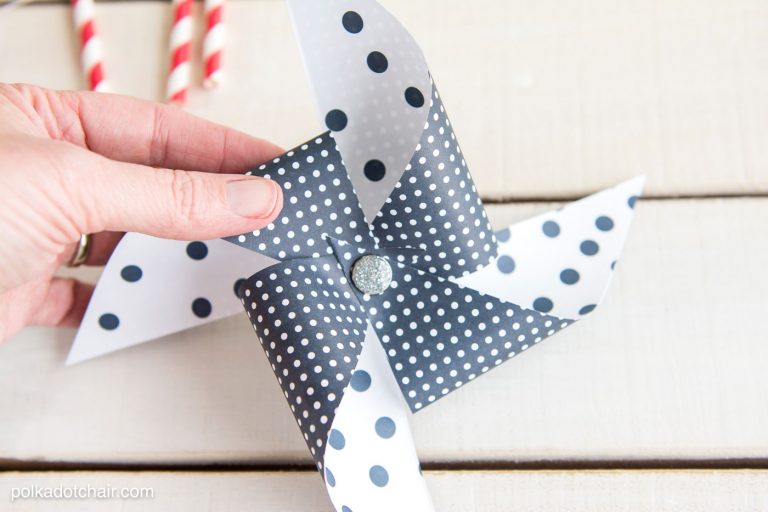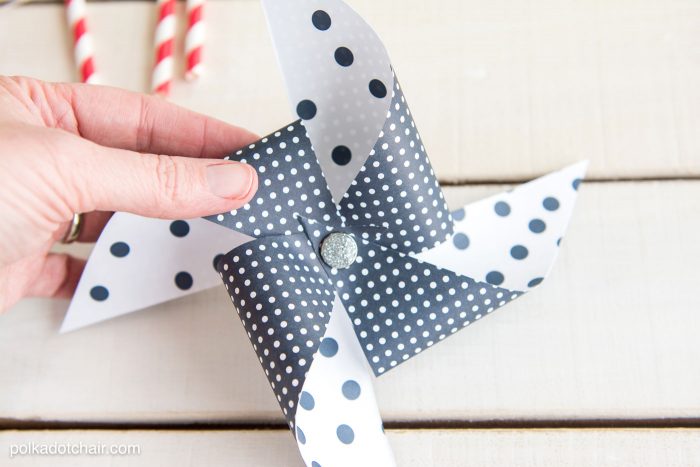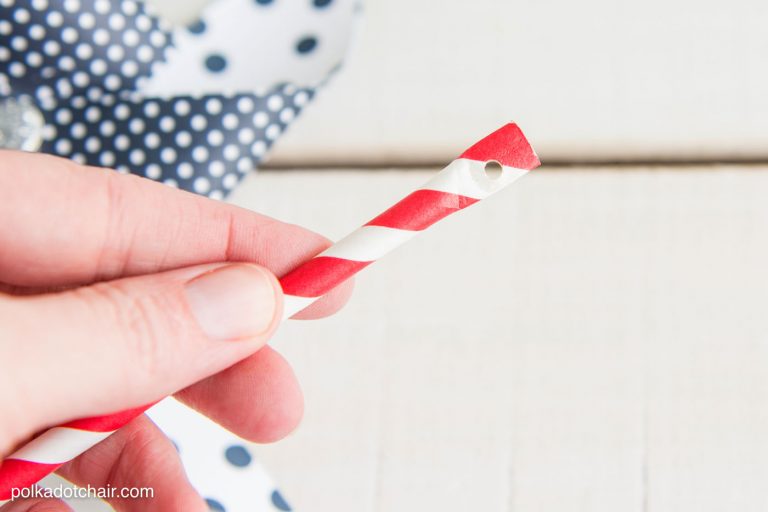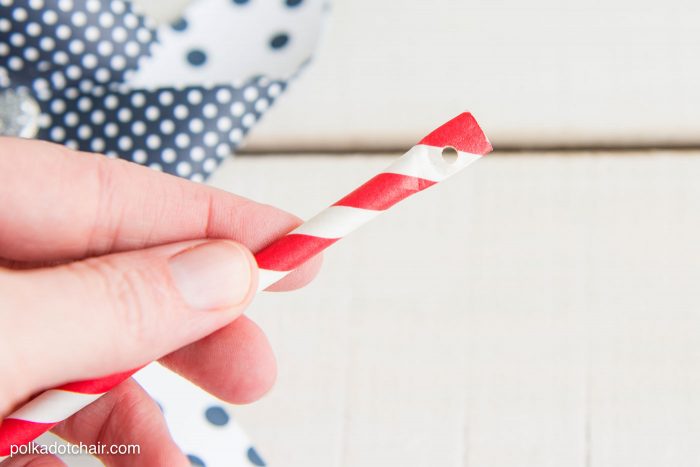 Step Three:
Flatten one end of the straw and punch a hole through the center. Undo the tines on the brad and feed it through the straw.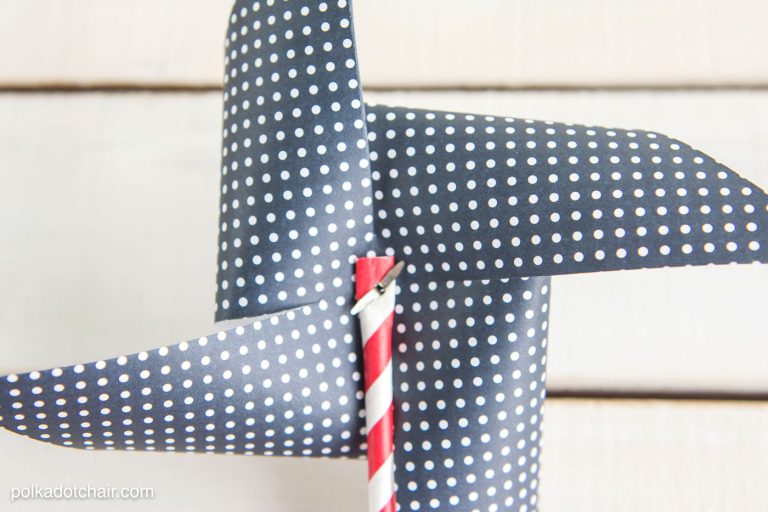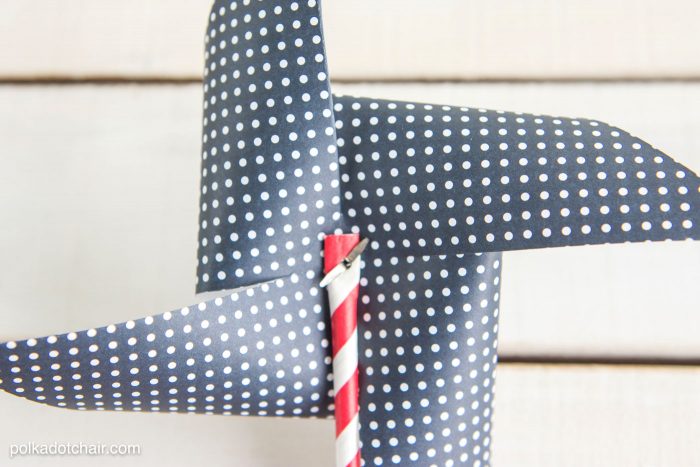 Refold the tines and voila!!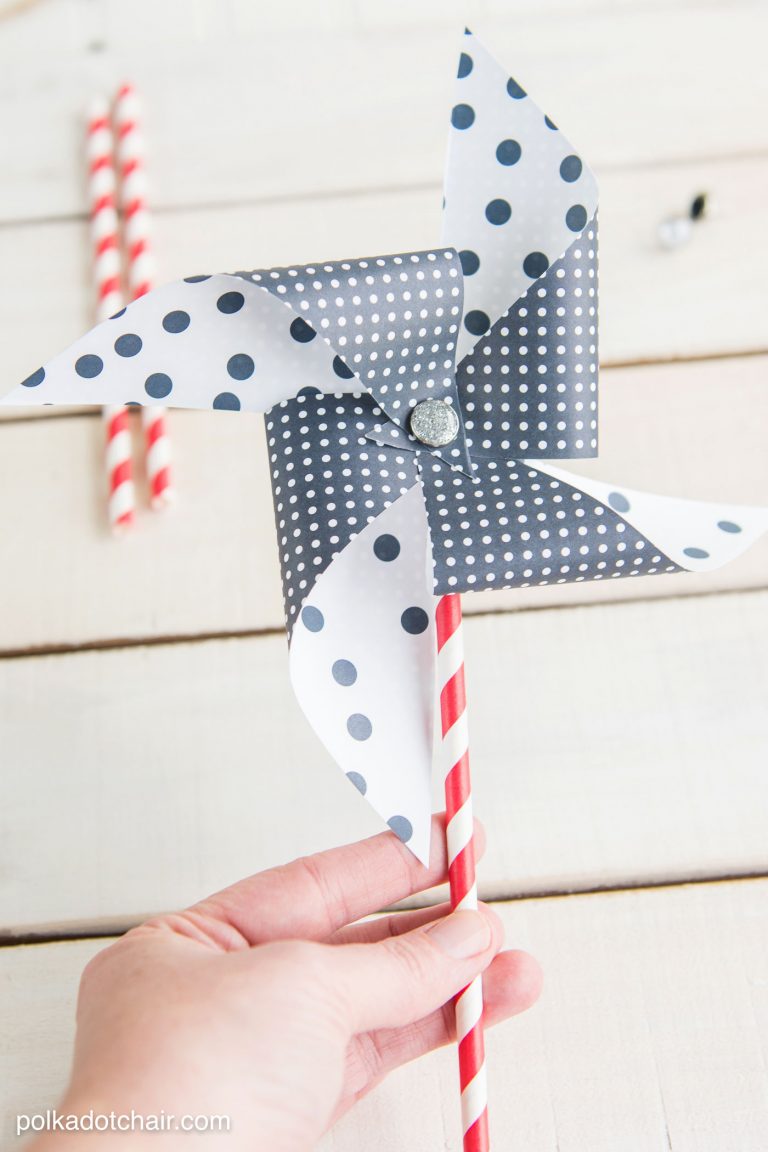 It's a pinwheel!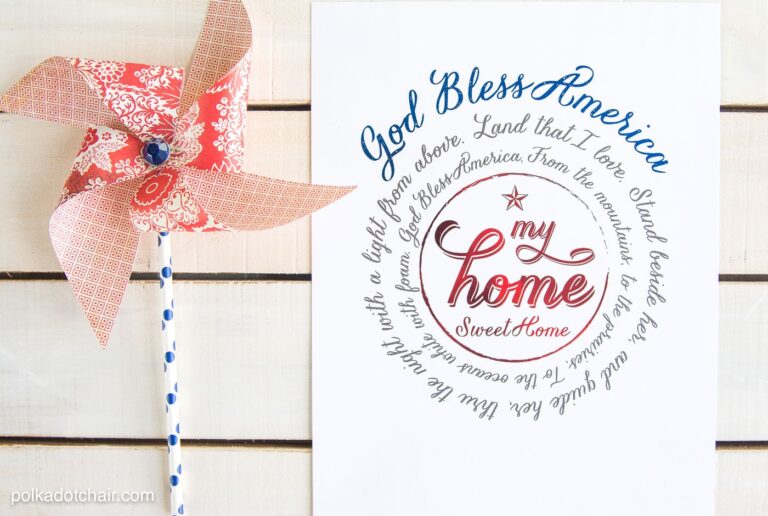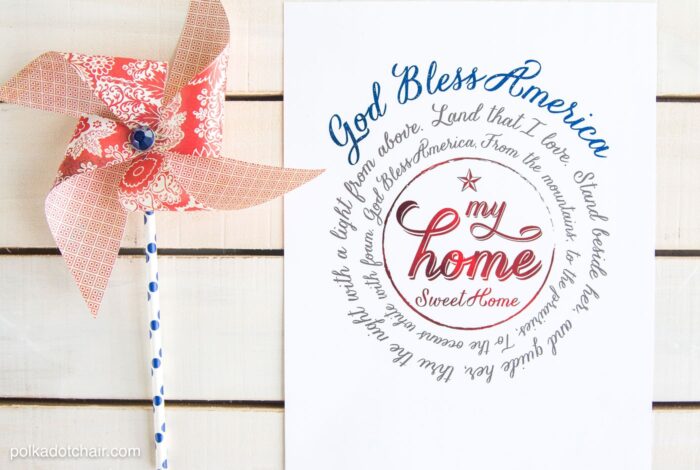 Make them in all different papers and decorate your house or 4th of July food or beverage table with them!  (free "God Bless America" printable can be found here)

You May Also Like:
DIY 4th of July Paper Craft Ideas
25 4th of July Sewing Projects