Learn how to sew superhero cuffs which are a great addition to a kids superhero costume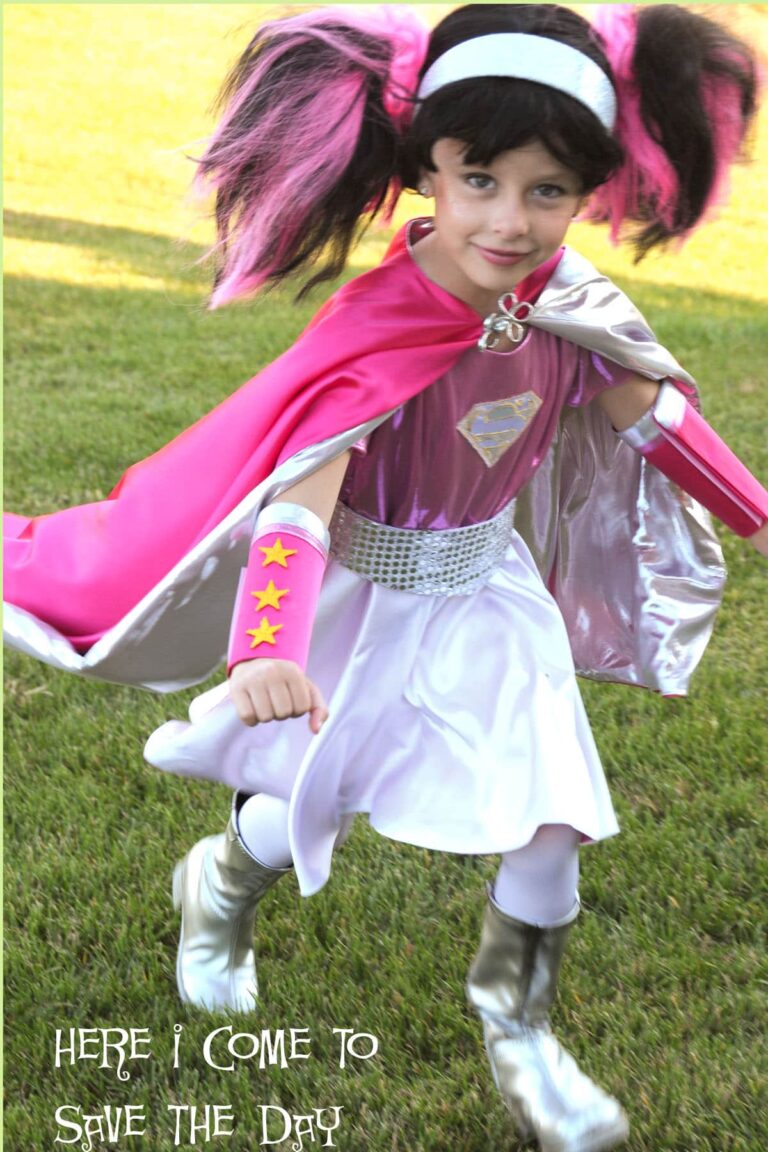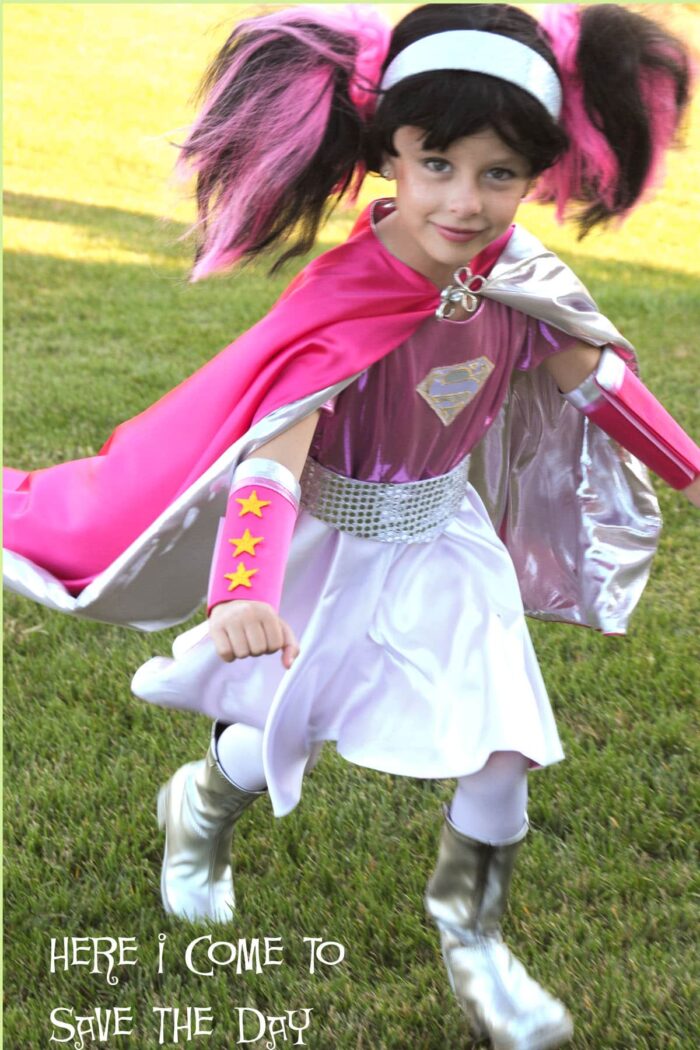 Several years ago for Halloween, my daughter decided that she wanted to be a "pink" superhero. We worked together to design a cosumtme that she loved.
I sewed the entire costume. Which is basically just a simple skirt, top, and a cape. I added details with sequins and appliques.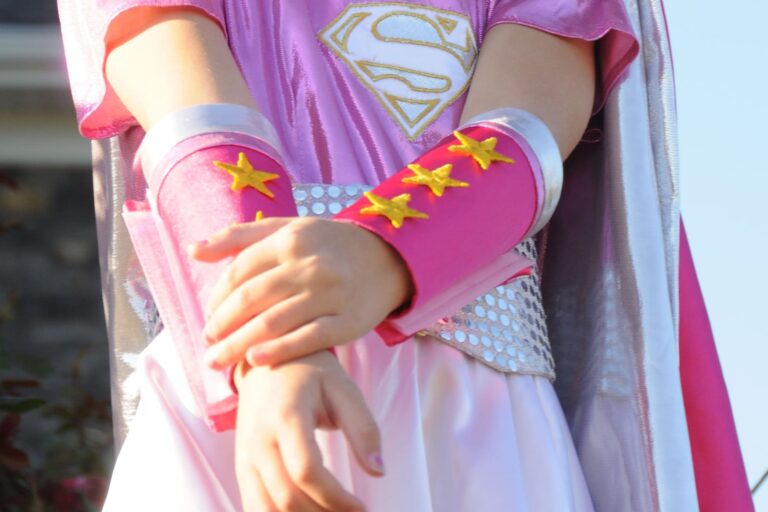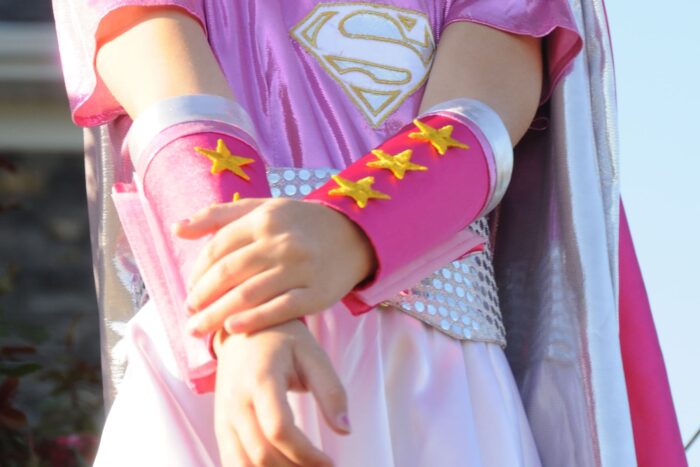 One of the ideas I had was the "wonder woman" cuffs on her arms. They were really simple to make.
How to Make Superhero Cuffs out of Fabric
1. Measure the forearm width and length. (or just wrap a piece of fabric around it to get an idea of how big you want them to be).
2. Cut this size out of your main fabric

3. Cut a ½″ strip of fabric accent 1 and a 1″ strip of fabric accent 2- In this case, they were the white shimmer and silver shimmer used in her cape.
4. Sew the strips onto the main fabric. You will have a big rectangle.
5. Iron heavyweight fusible interfacing to the back.
6. Cut another piece of fabric the same size. Put right sides together and sew around leaving a hole to turn right side out.
7. Attach velcro to full length of the cuffs (you can see it in the photo, this is because her arms are very tiny and I cut the cuffs a little too large, if you measure more carefully the velcro on yours won't stick out- you could use little "tabs" of velcro if you want but I wanted them to lie flat)
8. Embellish with gold stars (fabric store-bought ones).
Here are a few other photos of the costume…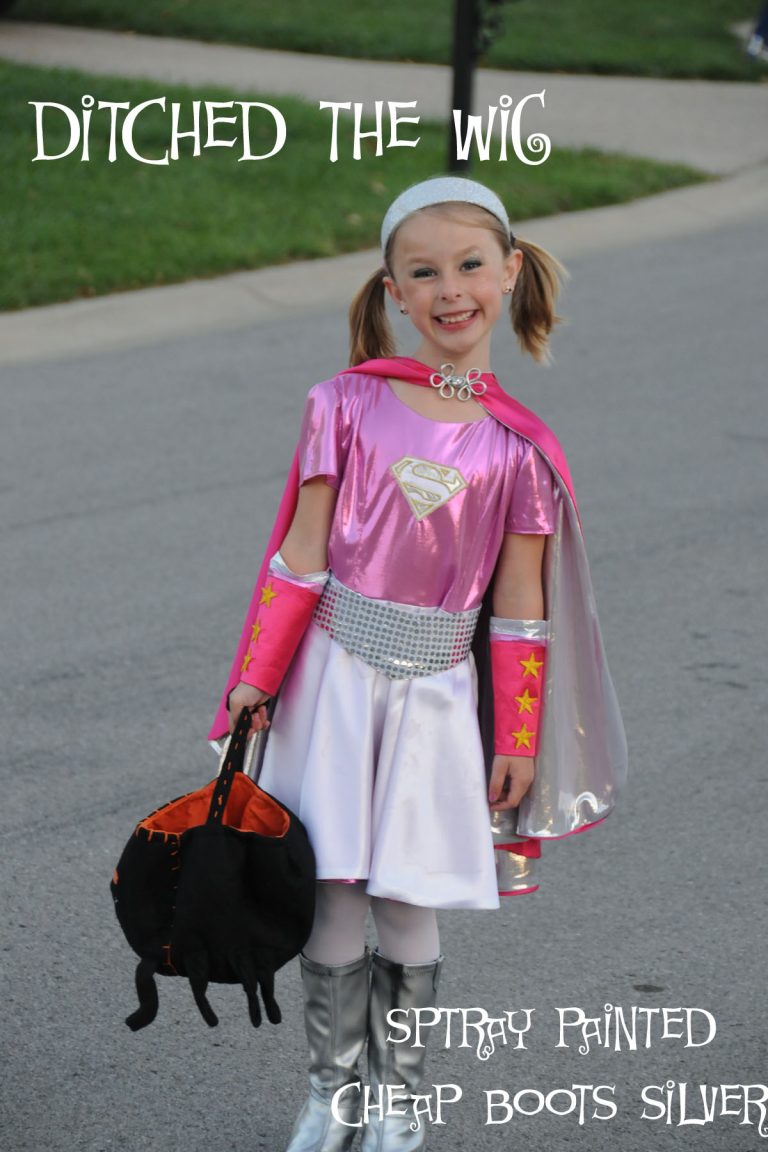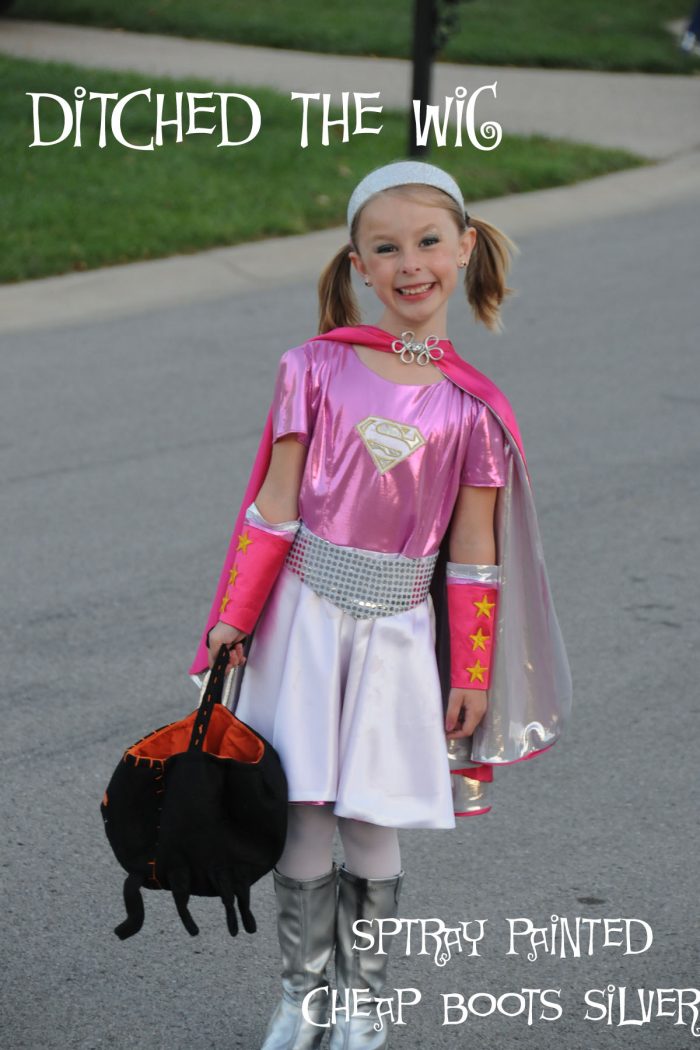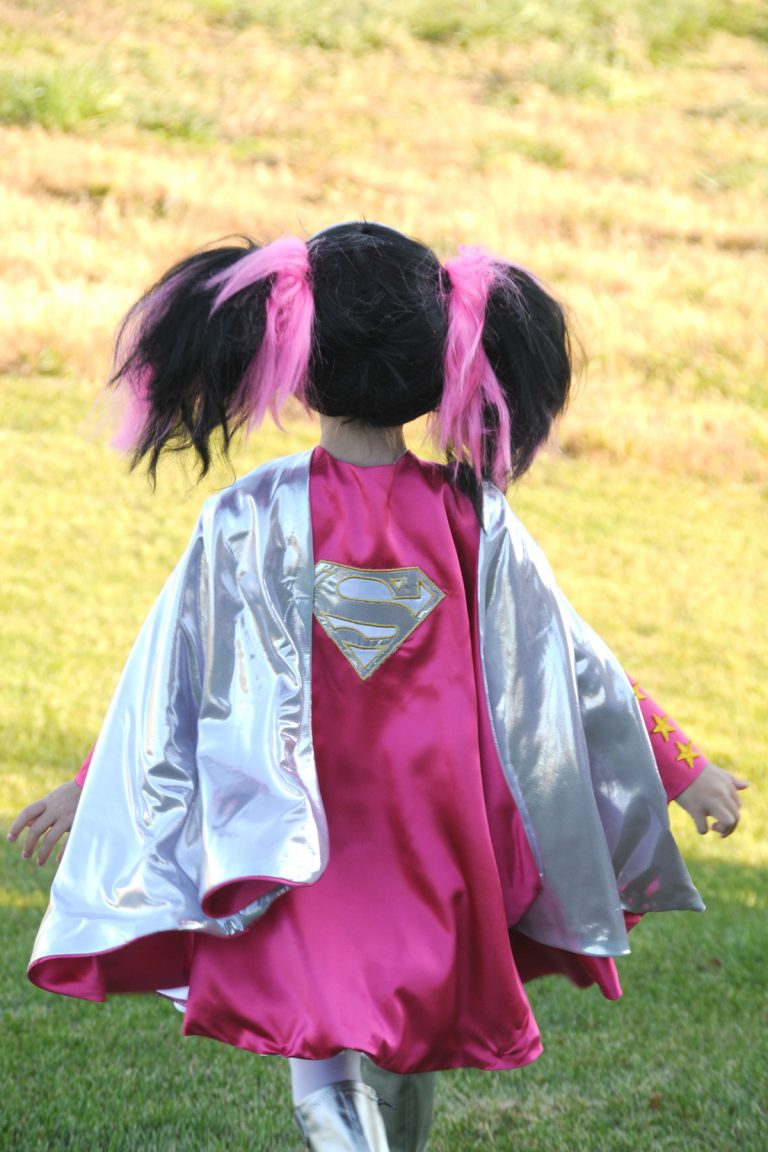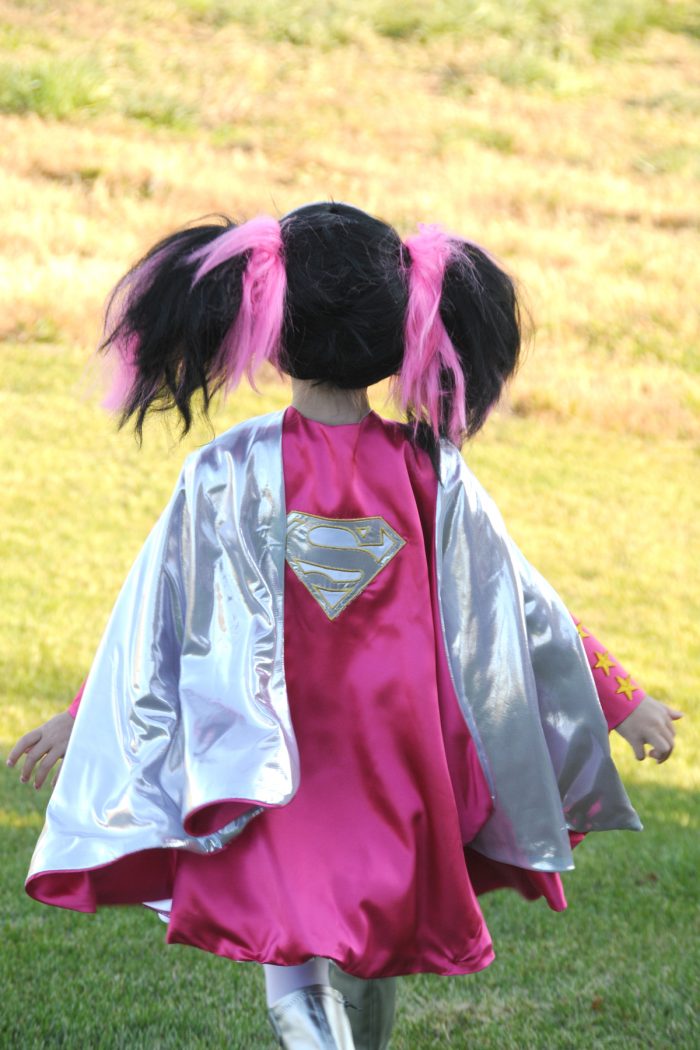 A Few other Ideas to DIY a kids Superhero Costume
Purchase a cheap pair of boots (you can probably find some at a thrift shop) and spray paint them silver. The paint will last long enough to get thru the holiday. I'm not sure how it will hold up over time.
Add a wig for a bit of fun. As you can imagine, the wig was a bit "over the top" (her idea, she insisted). It got too hot and she ditched it quickly.
I added a Superhero emblem to the cape using my embroidery sewing machine. If you don't have an embroidery machine you can purchase a pre-made superhero patch online. I have seen several for sale on Etsy.
More Kids DIY Halloween Costumes
How to Make a Kids Mummy Costume