If you're looking for some quick and clever DIY gift ideas then you might like these free Cricut SVG files designed especially for bags. They make great DIY gifts for teachers, teens, or your best girlfriends!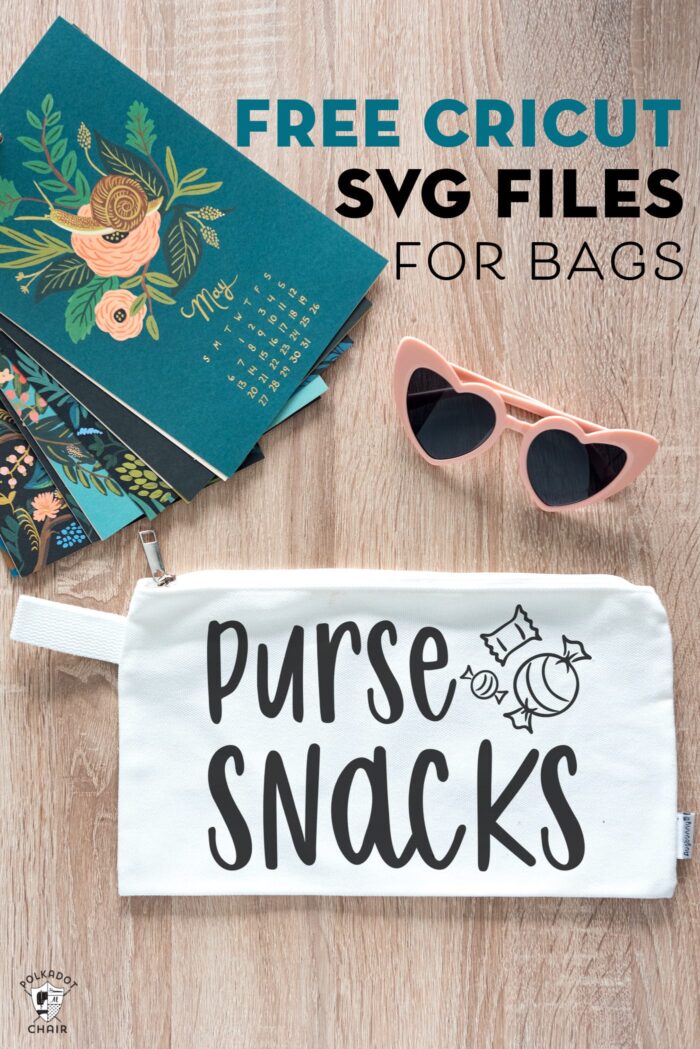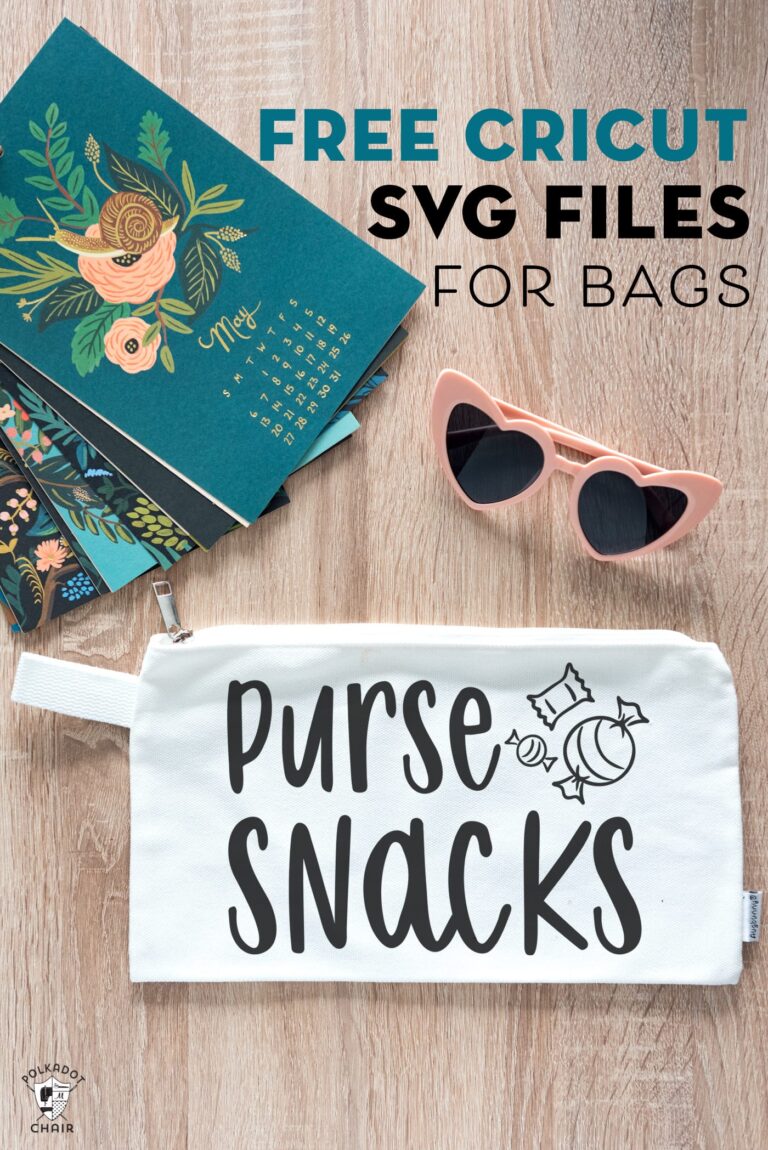 I love all the "girly" stuff. I think handbags and shoes might be two of my favorite things ever. I've got quite a collection of bags (shhh… don't tell anyone).
I have a few girlfriends who have had birthdays recently and I was looking for something simple to make them as a gift. I love using small zip bags in my purses to help keep things organized when I'm on the go and thought my friends might appreciate some cute zippy bags! These would also make great ideas to give as Christmas gifts.
Free Cricut SVG Files for Bags
I've designed a set of Cricut SVG's specifically for tote bags, zip bags, and makeup bags! You don't need to limit the use to just bags though! Use your imagination and create all kinds of fun Cricut projects.
What is a Cricut? A Cricut Machine is an electronic cutting machine. It hooks up to your computer via USB or Bluetooth and cuts images you send to it, much like a printer. It just cuts instead of prints. It can cut vinyl, paper, fabric, and much more. The images are all digital; you can upload your own images or buy images in the Cricut Design space individually. You can read my full review of the Cricut Maker Machine HERE.
Supplies to Create the Zip Bags
Plain Canvas Bags- these are the ones that I purchased – Large Bags – Small Bags
Cricut Machine: Cricut Maker or Explore Air
Everyday Iron-On Vinyl: I used Black and Gold
Heat Source: I love my EasyPress, it yields great results every time with iron-ons
(read my EasyPress how-to and review HERE)
About the Free Cricut Images
Purse Snacks Cut Files:
Okay, today must be the day for confessions. I love to keep snacks with me at all times, I call them my "purse snacks". I designed this SVG file just for that purpose.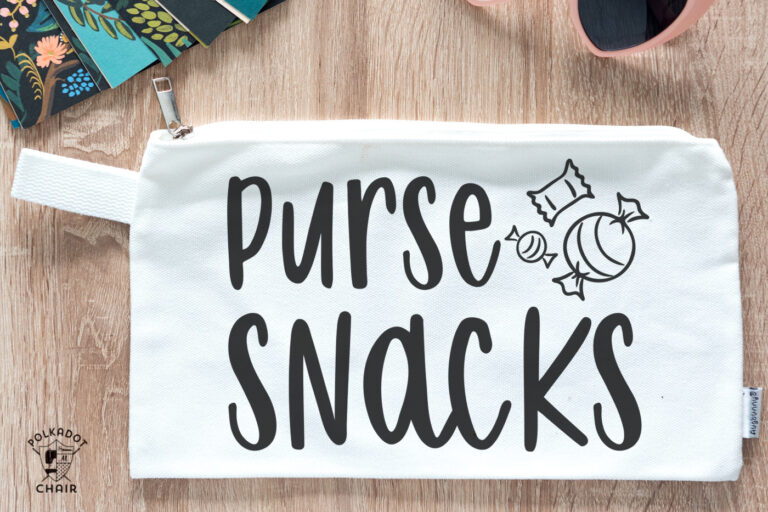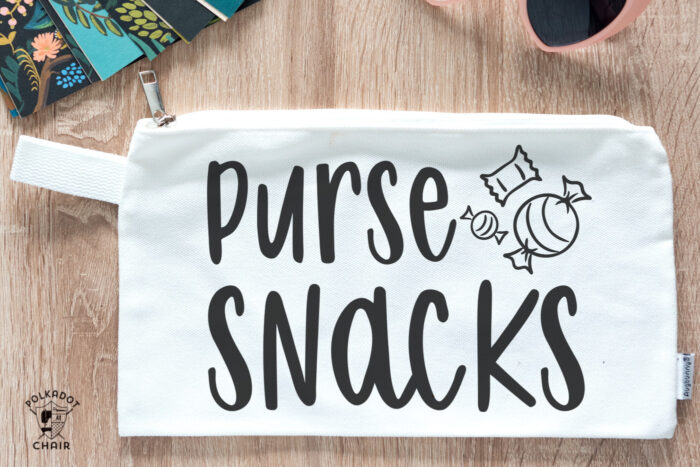 But First Makeup SVG Files: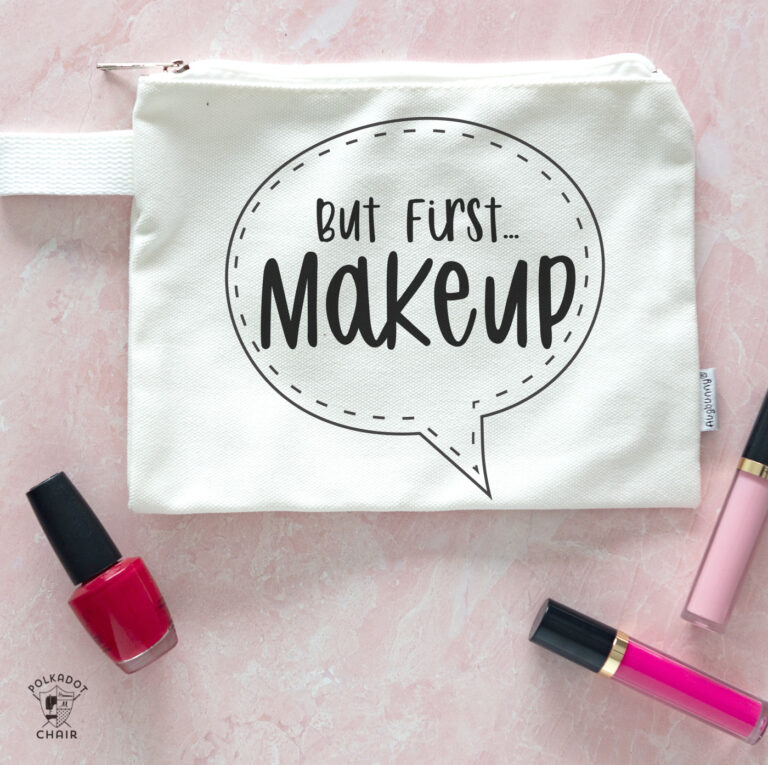 In keeping with the whole confession thing today, here's another one. I don't love to wear makeup. Sure I love how it looks when it's on, but most days I find myself too busy to fuss with it.
However, when I do wear makeup (on a regular day) I feel more "together" so I've been trying to wear it more often. This "But First Makeup" SVG file is a bit of personal motivation for me to put on a little lipstick *wink*.
Swag Cricut Design: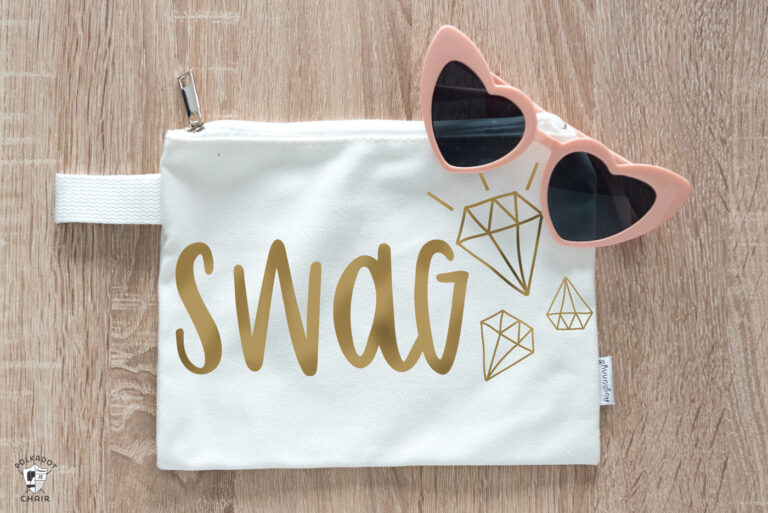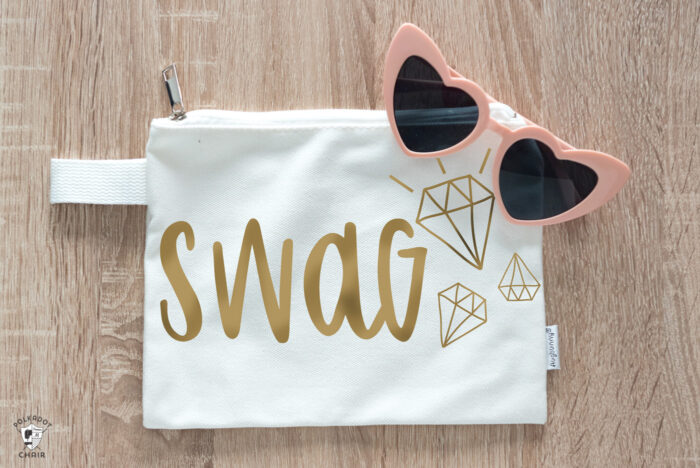 I love a bit of bling, this fun Cricut SVG is just the thing to add to a DIY jewelry case or makeup bag.
Bonus Free SVG file:
It's not shown above but I've also included "essentials" in this Cricut Download bundle.
How to Get the SVG Files
Fill out the form below and we will email you a zip file containing all of the files. Unfortunately, we can not send the files in any other format than zip.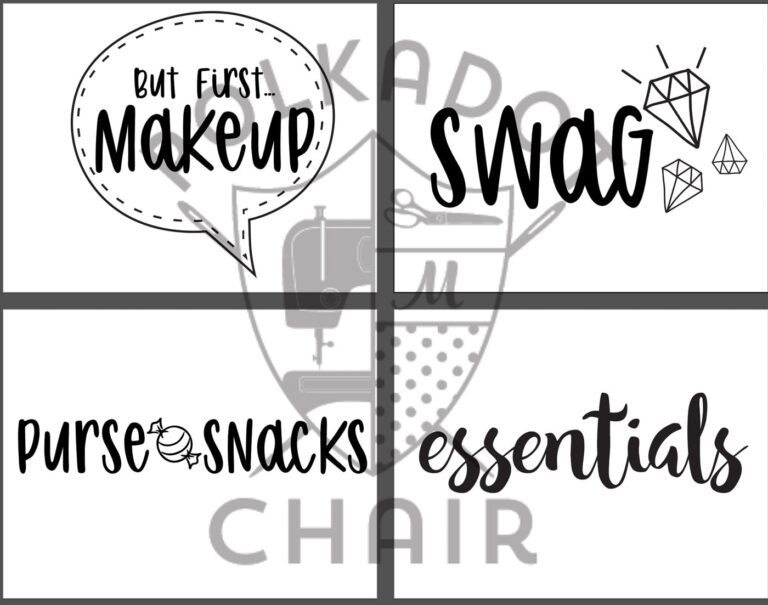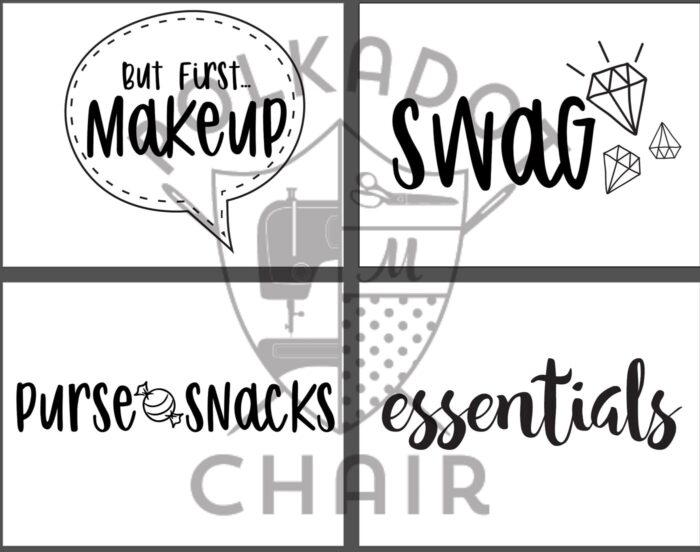 More Fun Cricut Projects and Free Cricut Designs on this website:
Cricut Disney SVG Files and Disney T-Shirt Ideas