Don't have the time to commit to making a full size quilt? Have you ever made a mini quilt? I made my first one last year and am hooked now. They are so fun and simple to create, and look great hanging on your wall! Today I have a fun free mini quilt pattern for you using my Wonderland line of fabrics!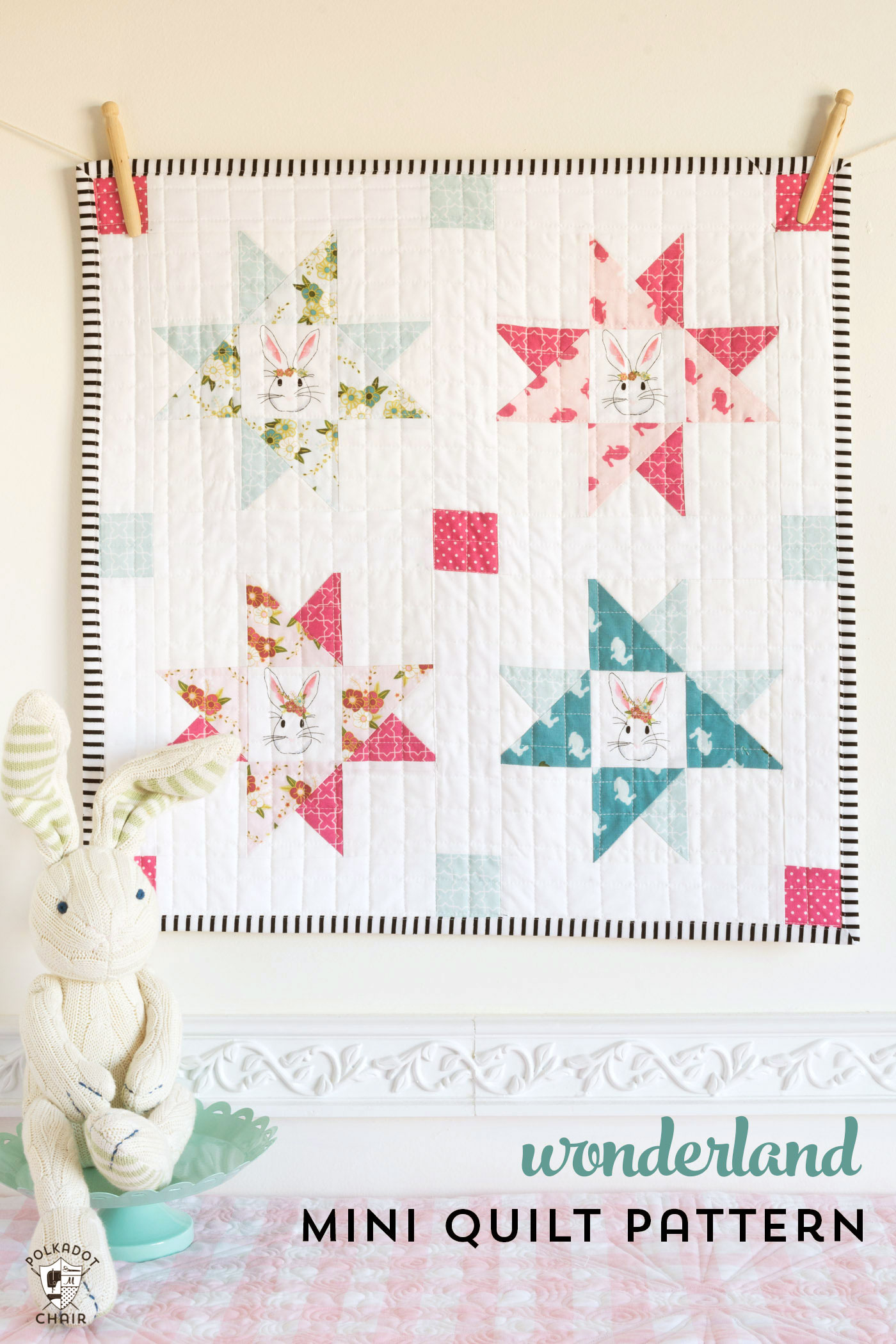 Many people may not know this, but when you design fabric you don't get your fabric until just a bit before the shops do.  Which makes you scramble a bit to get ideas out to readers before they get your fabric. I think it's really interesting how the whole process works. You create the files in Illustrator, then they are sent to the mill. The mill then makes "mock ups" of the fabric and sends them back to you for approval. These are called strike offs. Strike offs are usually quite small, just large enough for you to see the color and the pattern of the fabric. Sometimes the strike offs come back and they are perfect, and sometimes they are far from it.
Last year when I was working on my first Wonderland line, I was anxious to get stitching with it, but only had these small strike offs to work with.  It was then that I decided to give making a mini quilt a try.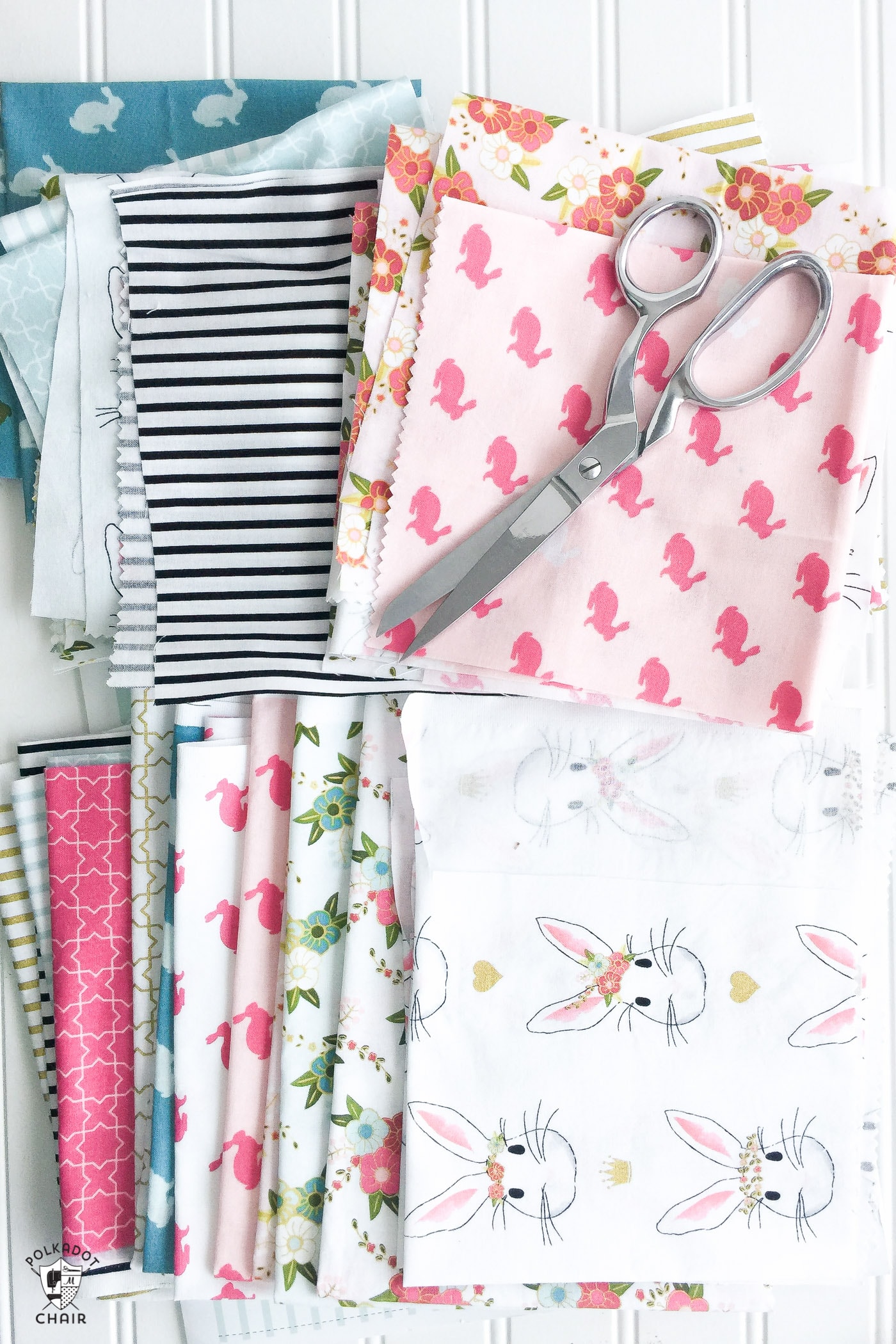 This quilt features "fussy" cut centers that show off each bunny in the line.  If you like fussy cutting then you may like my current line of fabric Wonderland Two, because there are even MORE bunnies to fussy cut. Bunnies with hats, bunnies with bows, bunnies with flowers etc…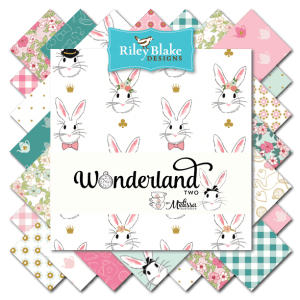 If you would like to know where to purchase the line just click the MY FABRIC link above!
(also shown in photo: Padded Storage Bins Sewing Pattern; available HERE)
When I designed the quilt I just meant for it to be a showcase for the fabric, then I posted it online and got a MILLION requests for a pattern. With Wonderland Two now in stores I thought I'd write up a pattern to share with you.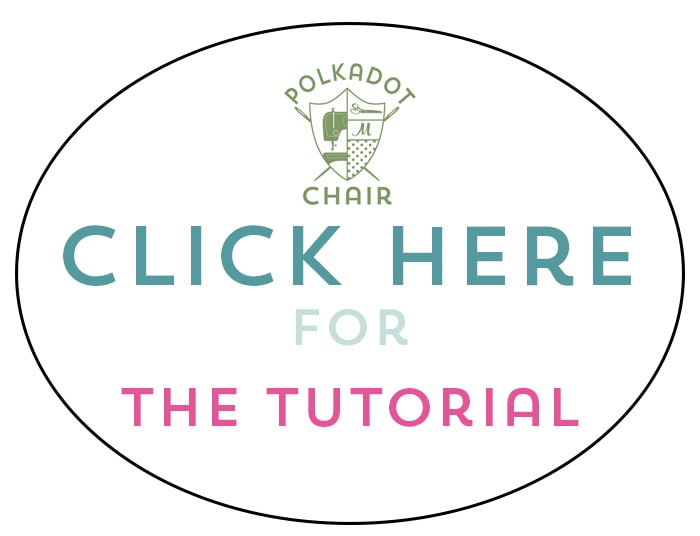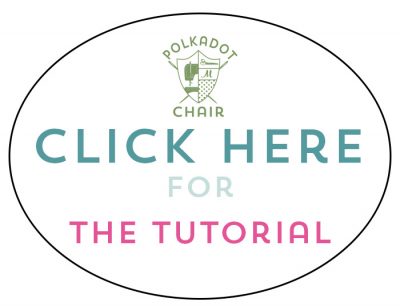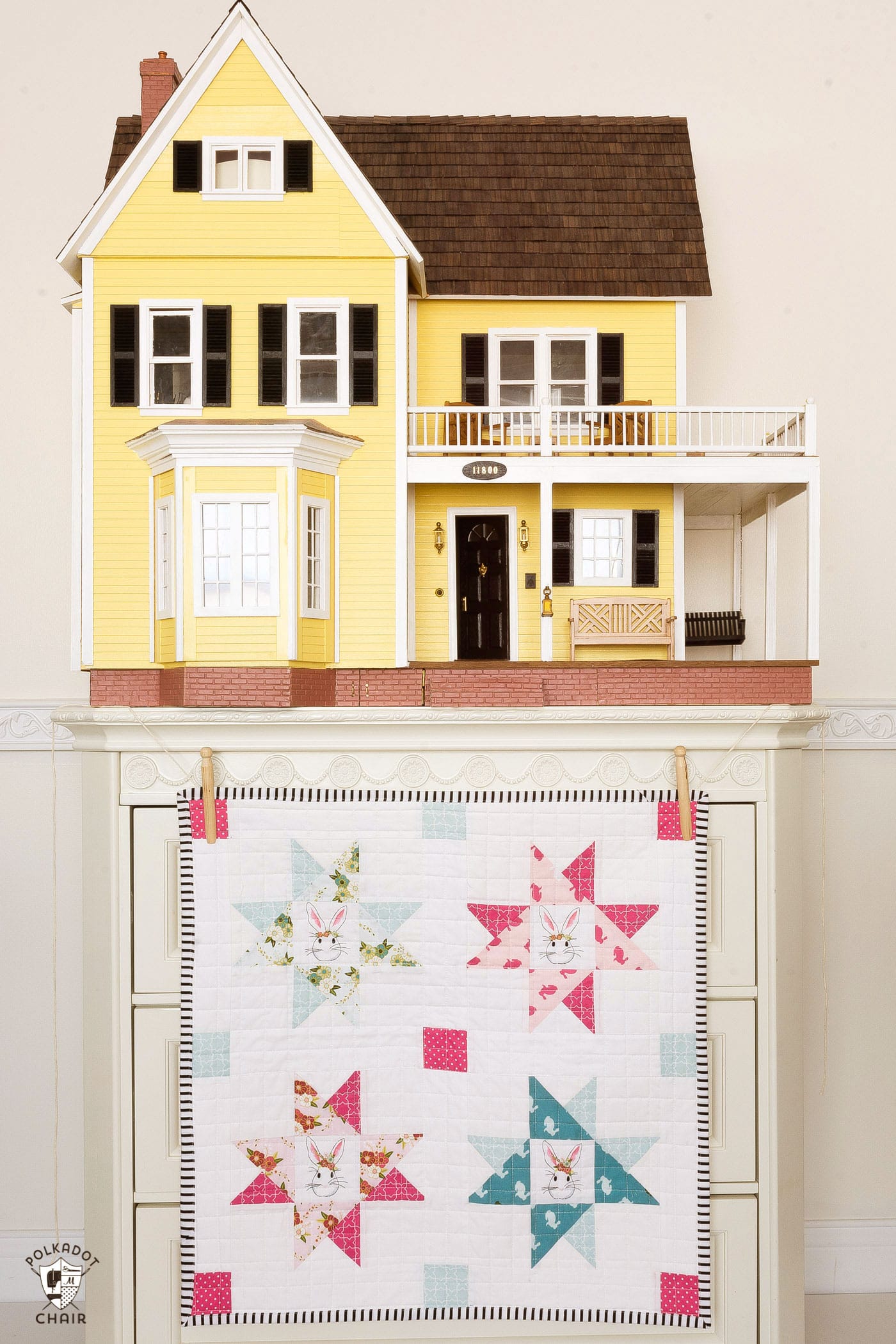 Click for Print Friendly Version