Need a last minute Halloween Costume? Today I'm showing you how to easily make a hooded cape.  Throw it on over a dress or black pants and you've got an easy DIY Halloween costume. If you like this project then you may also like this tutorial teaching you how to make a kids Mummy costume.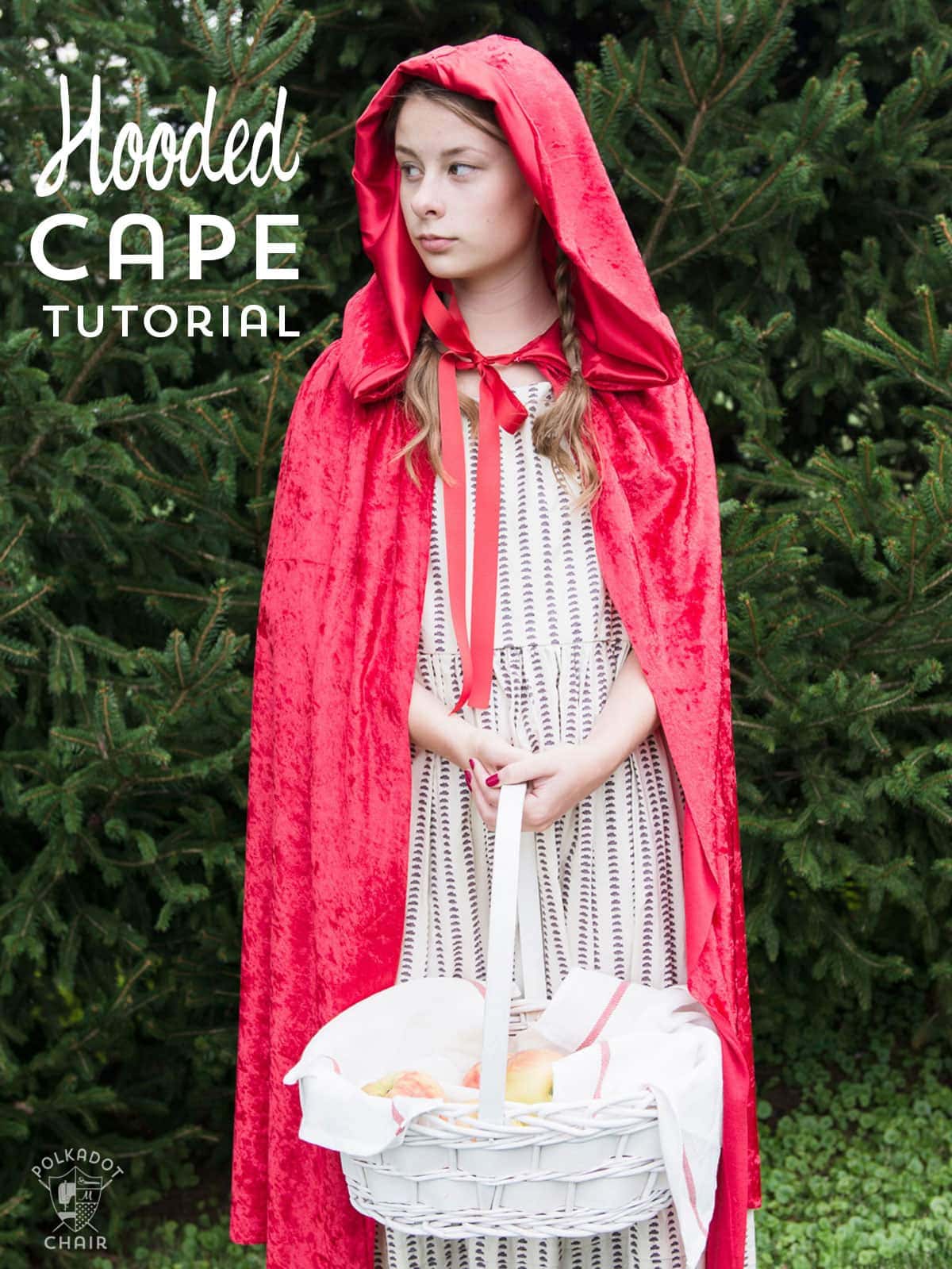 I love to make Halloween costumes. I've made them in years past for my kids, myself and even my husband. He's a dentist and the kids always get a kick out of it when he comes to work dressed up for Halloween (helps take the edge off).  One of the items that I seem to make over and over again is a Halloween cape.  All kinds of costumes have capes, and they make for easy "last minute" costumes if you're short on time or ideas.
I've figured out over the years how to make a simple hooded halloween cape, and how to resize it to fit the recipient. The tutorial I'm sharing with you today can be used to make capes for both kids and adults.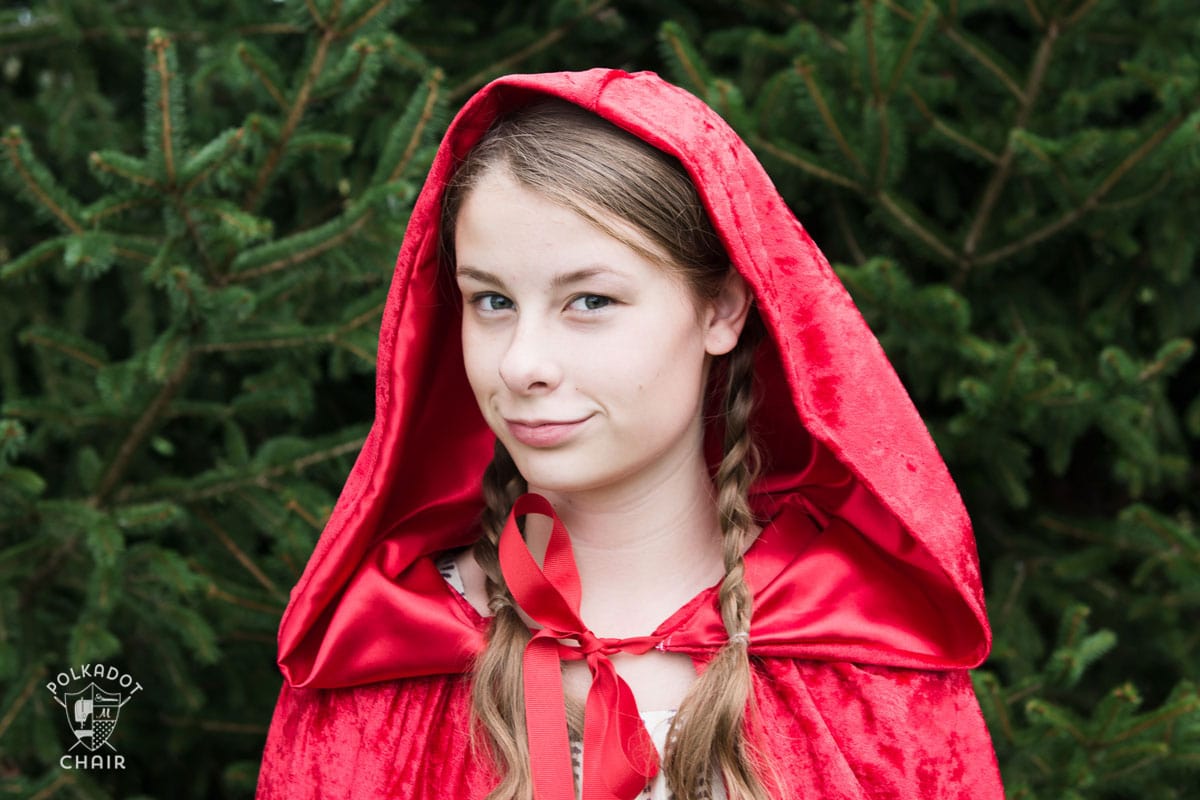 This cape features a lined hood and would be perfect for a Red Riding hood costume, but you can also change up the colors of the cape and use it for a Witch costume or even a Jedi Knight.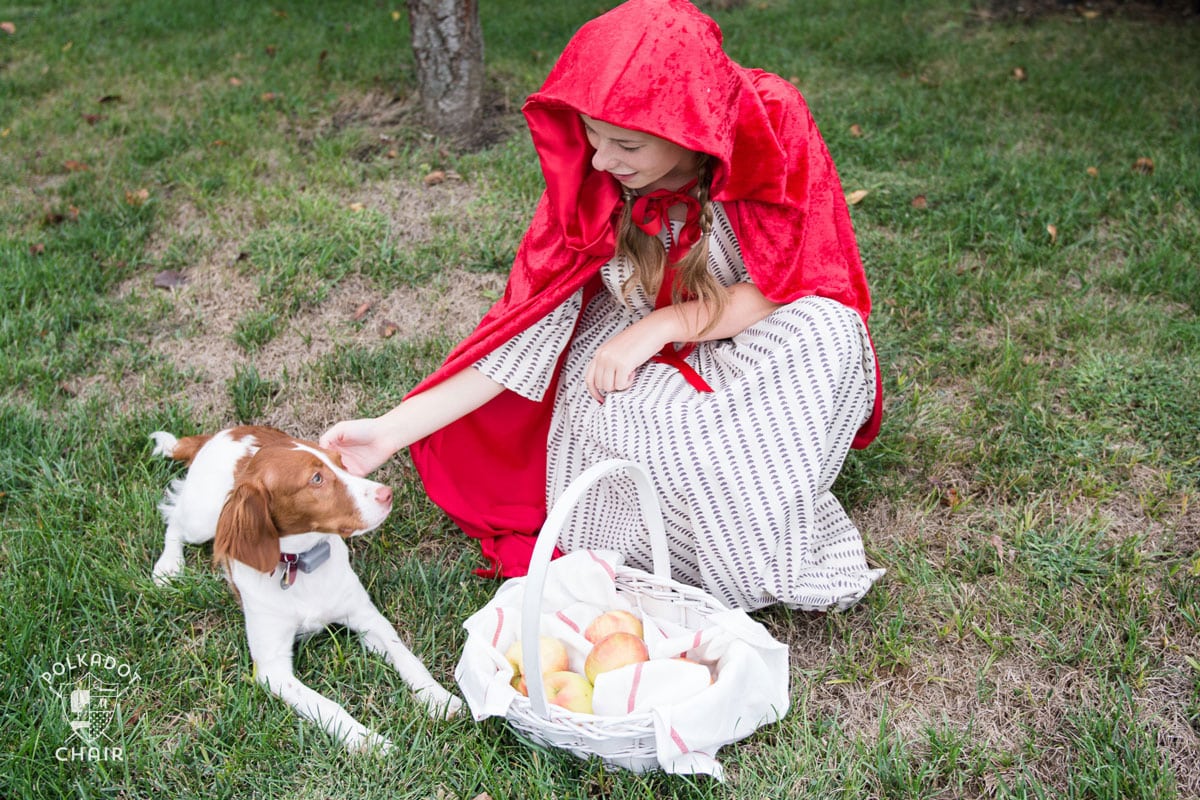 I've created the tutorial for BERNINA's We All Sew blog. I post projects over there a few times a year as a part of my brand ambassador partnership with them.
Have you guys started your Halloween costume sewing yet? Almost 20 years ago when my daughter was a toddler, I stitched her entire costume in ONE day. It was nuts and I'm lucky that it was finished on time. At the time I was working full time and the project just ended up getting put on the back burner. Leaving things to the last minute is a bad habit that I've been trying to break for years.
This year my youngest are 15 and really not "in" to having Mom make them costumes. I think that age group prefers to throw something together at the last minute, which I also think is kinda fun. Next week for Fall break we are headed to Disney World. We have plans to hit the Halloween party dressed as characters from Alice in Wonderland.  Considering all of the "Alice talk" around our house this year from my Wonderland fabric lines, it seemed like the thing to do. So far we've been able to piece costumes together with items that we already have around the house. However, I still have to make 2 bags and an apron before Friday. Apparently not much has changed in the last 20 years.