Today I'm sharing few free printable travel themed cards with you to use in a Travelers Journal. This post is sponsored by American Crafts. If you like it you might also like this article on Simple Disney Scrapbooking Ideas.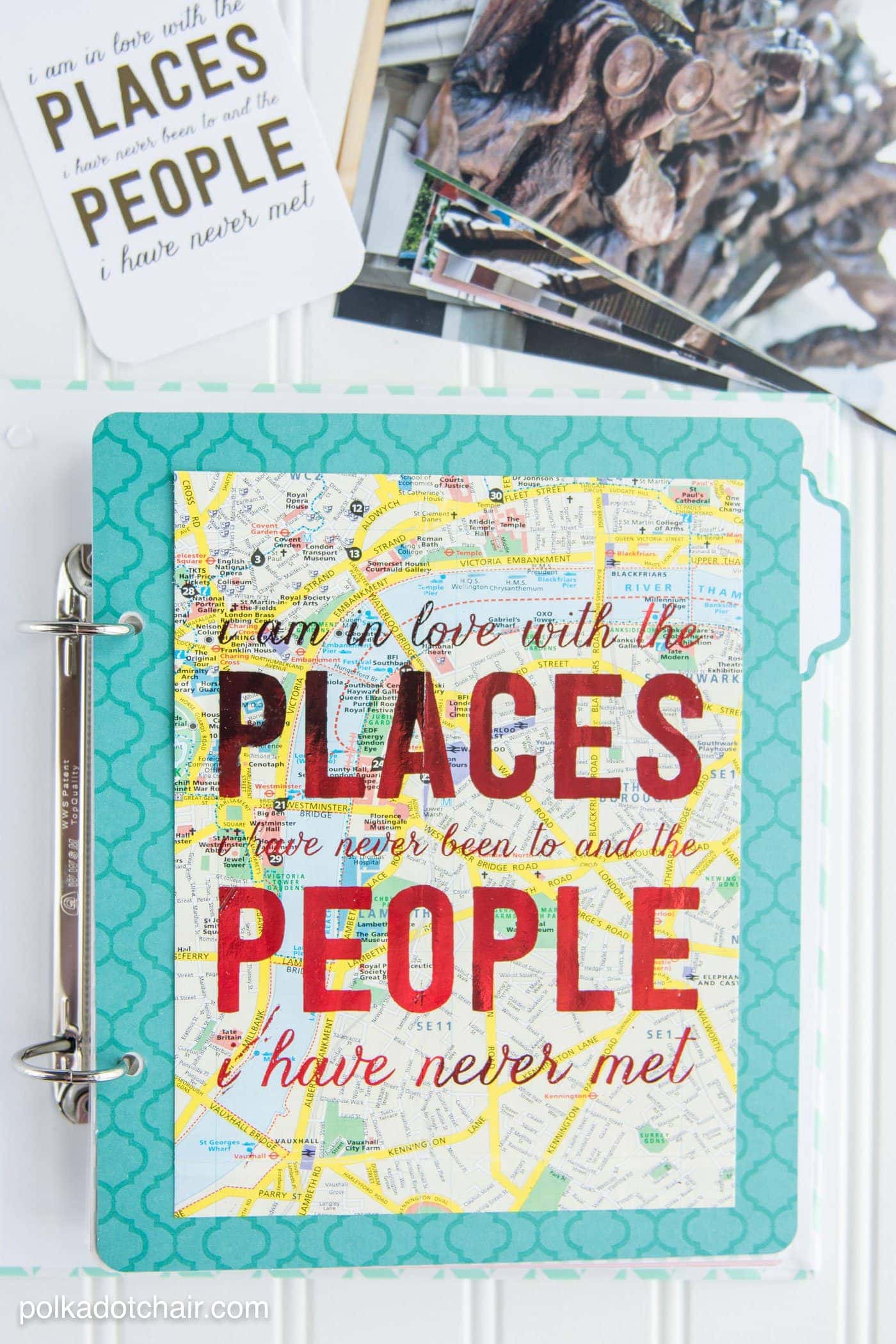 Last summer my daughter lived in London as a part of a study abroad program through the University she attends.  When I found out she was accepted to go I immediately decided that I had to go and pick her up when she was finished.. I mean you can't expect the poor girl make it home all by herself can you? *wink*.
Travelers Journal Ideas: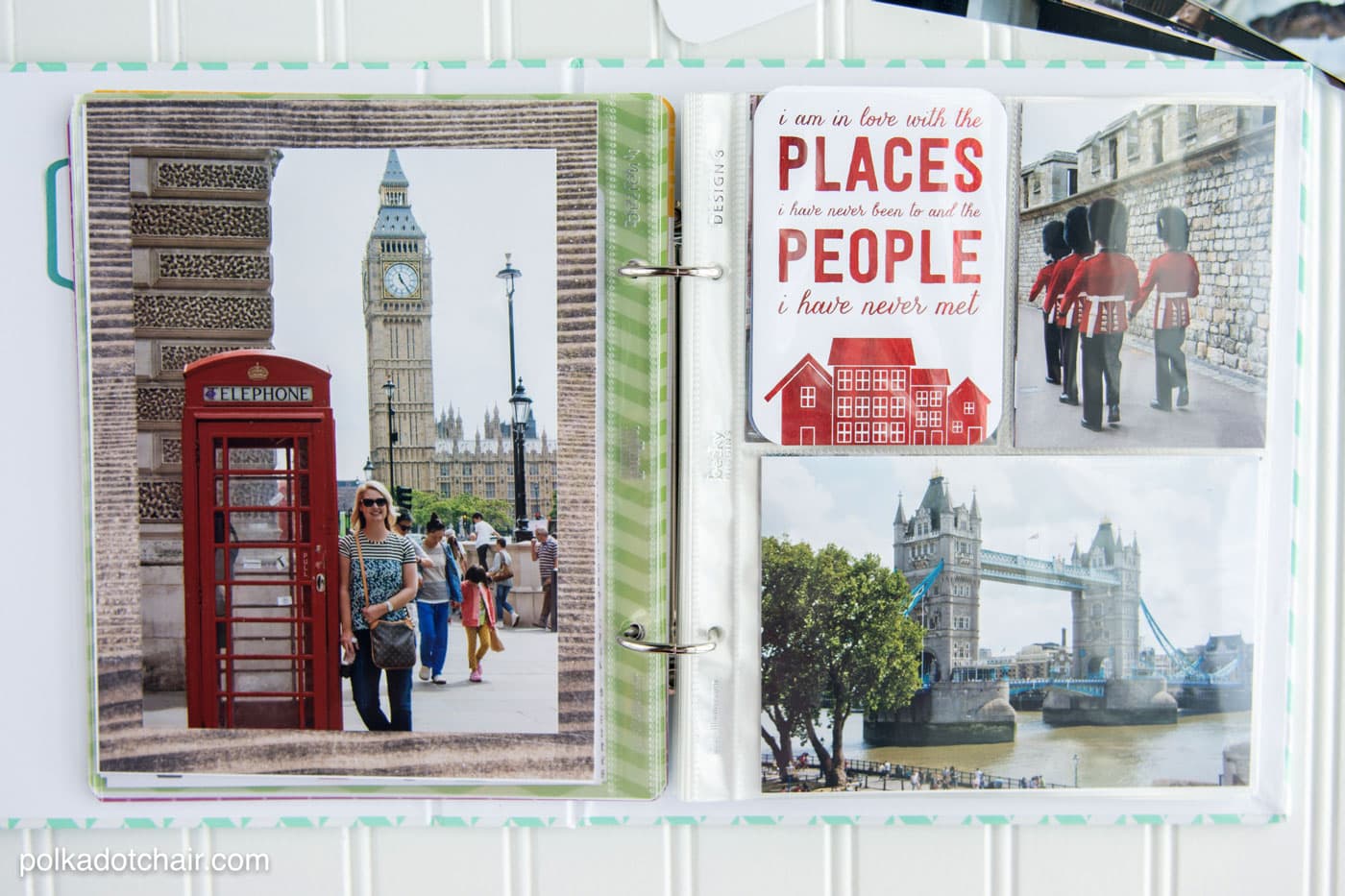 We had a great visit with her and even made a stop in the Netherlands on the way home.  I've finally gotten around to starting to document our visit.  Last week I printed out the photos from our trip (print out your photos people! don't make them "live" on your computer alone) and began gathering supplies for the project.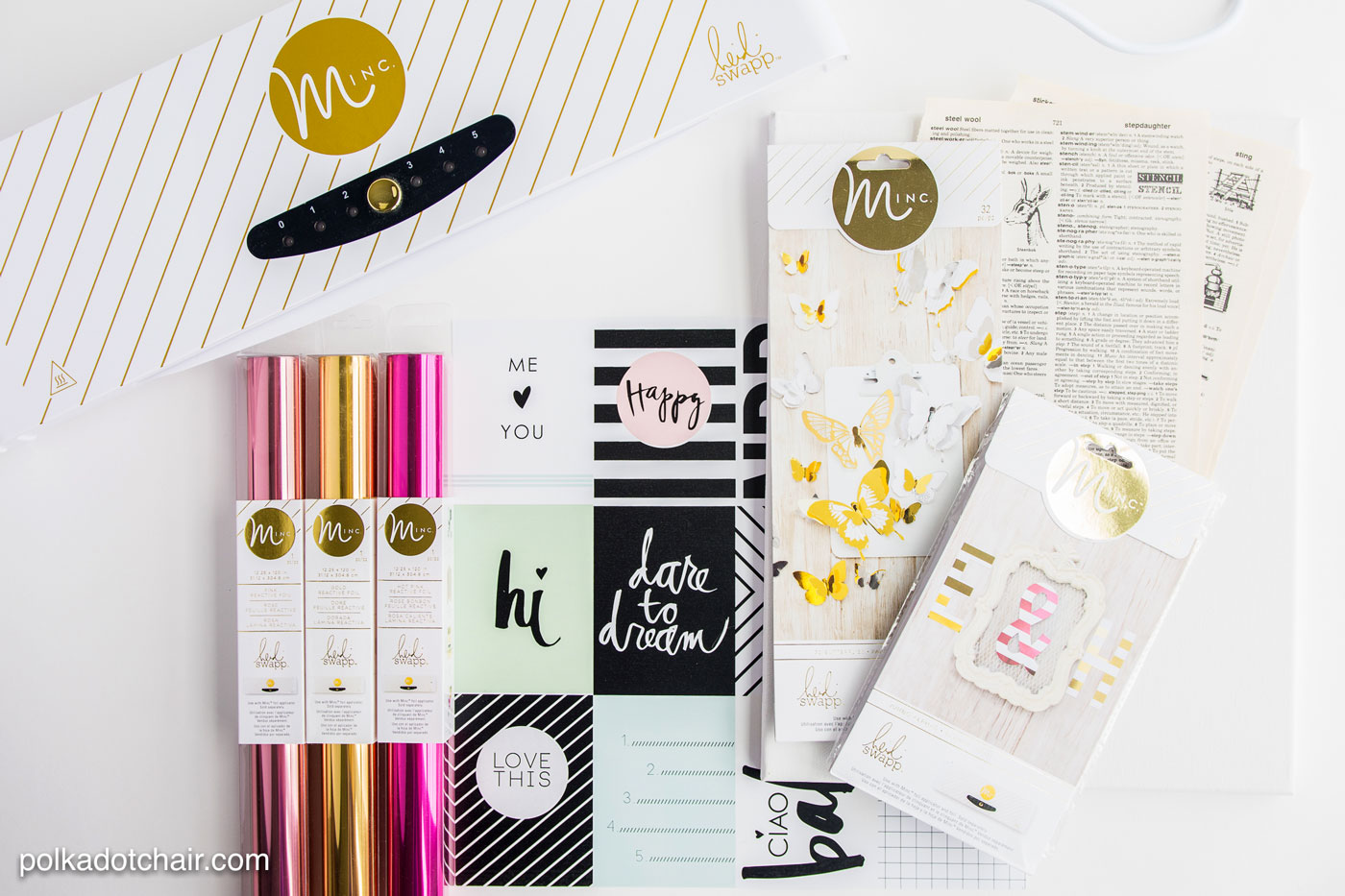 I've been playing around a lot with my Heidi Swapp Minc machine this summer and thought that I would create a few elements for my London album using it.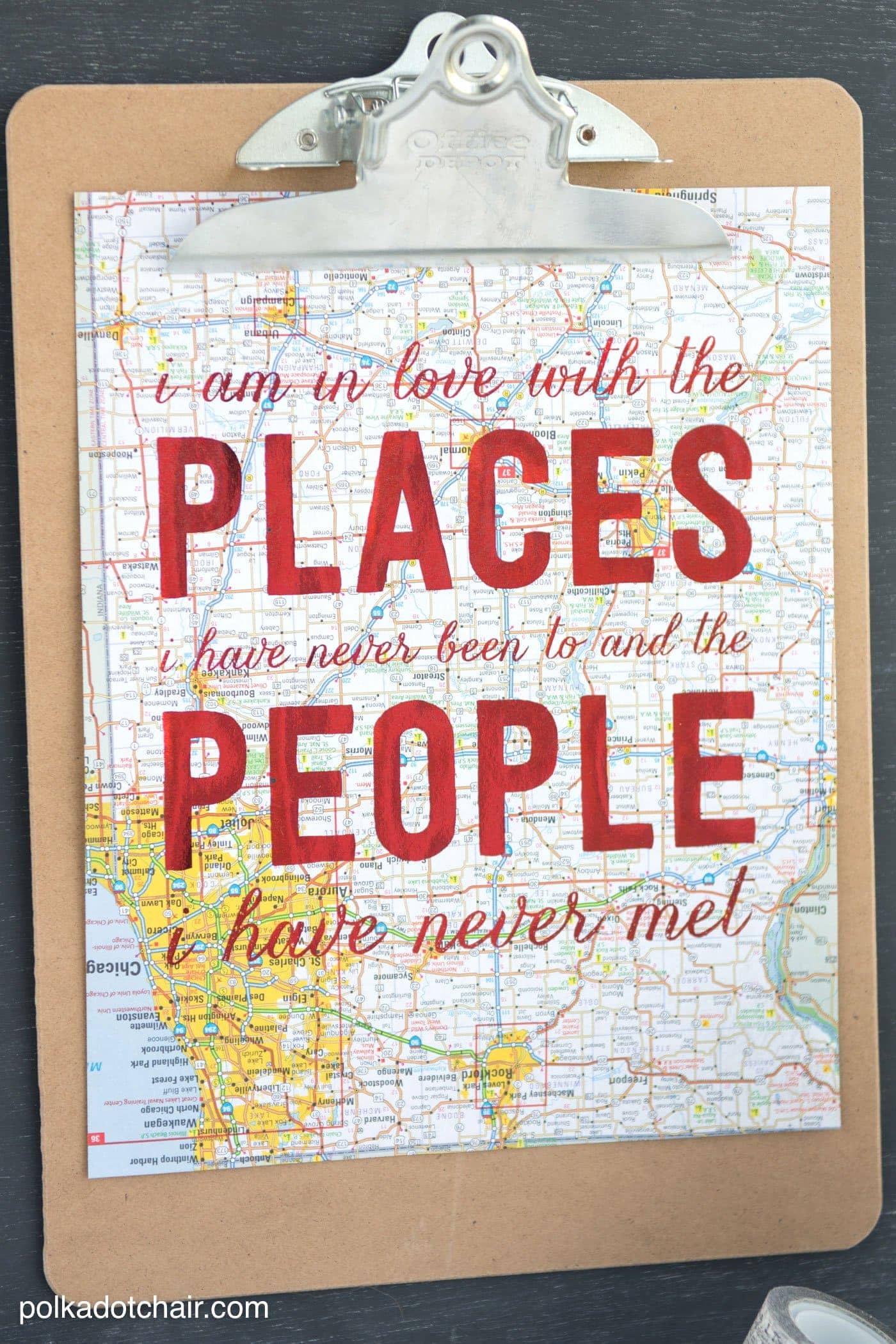 I've always loved this saying and decided to use it as a "thread" to connect all of the elements in the book together.
Let me show you a bit about how I used the foil machine in the album.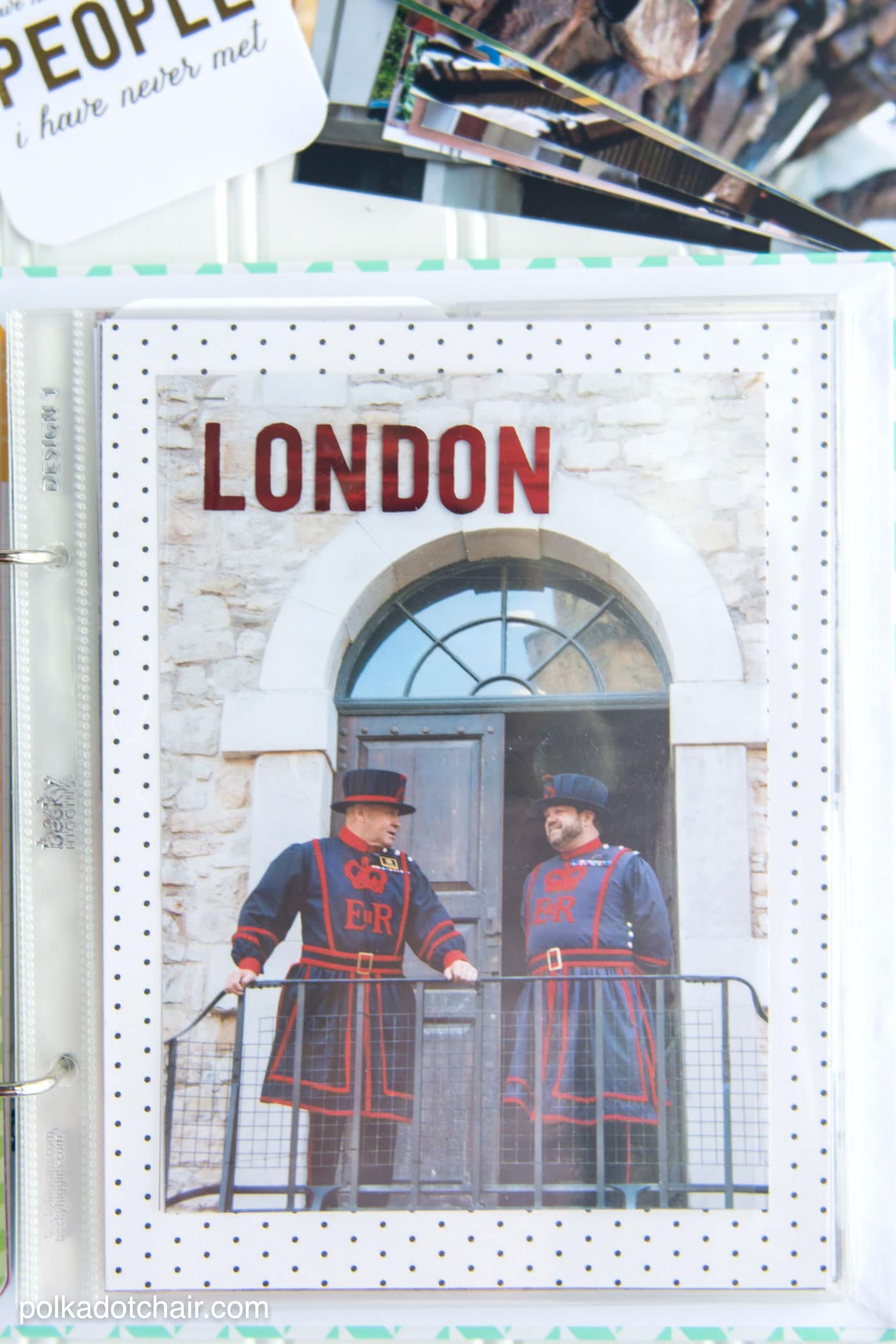 How to Make Clear Photo Overlays:
I wanted to add the foil directly to my photos but soon realized that would not work. The heat of the foil machine melts the photo emulsion (ooops). Instead, I used some transparency film to create a few custom photo overlays for various parts of the album.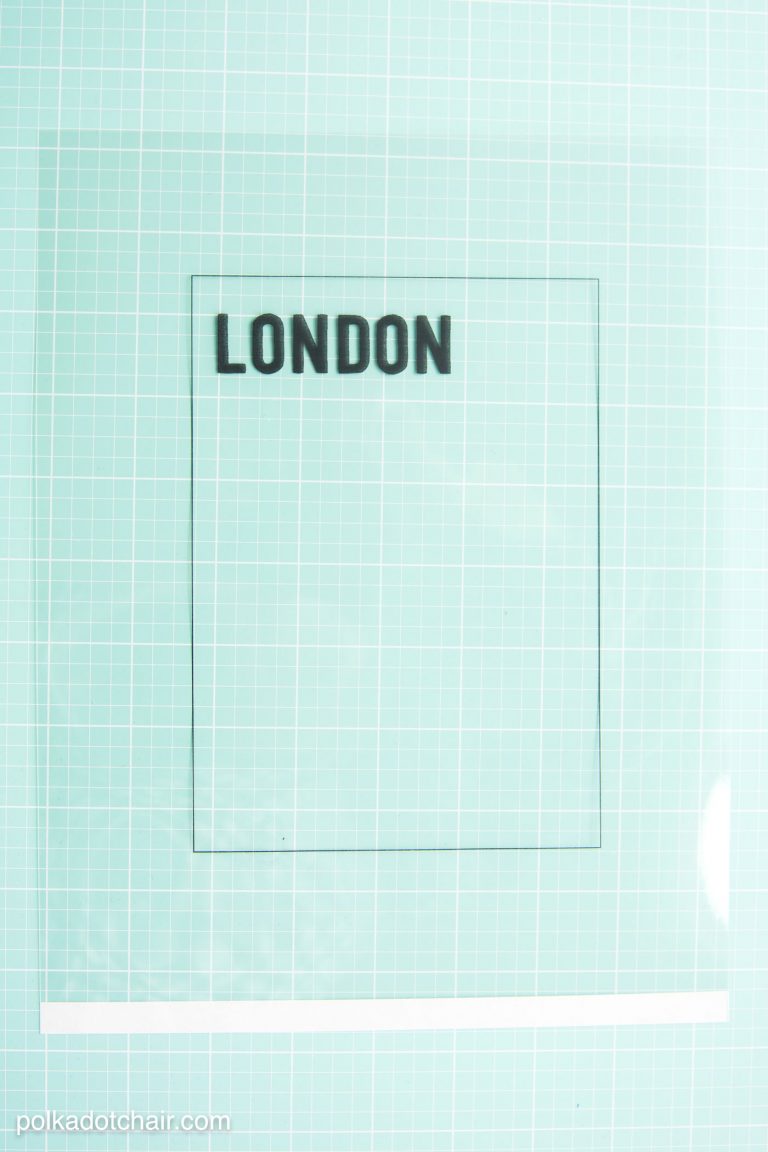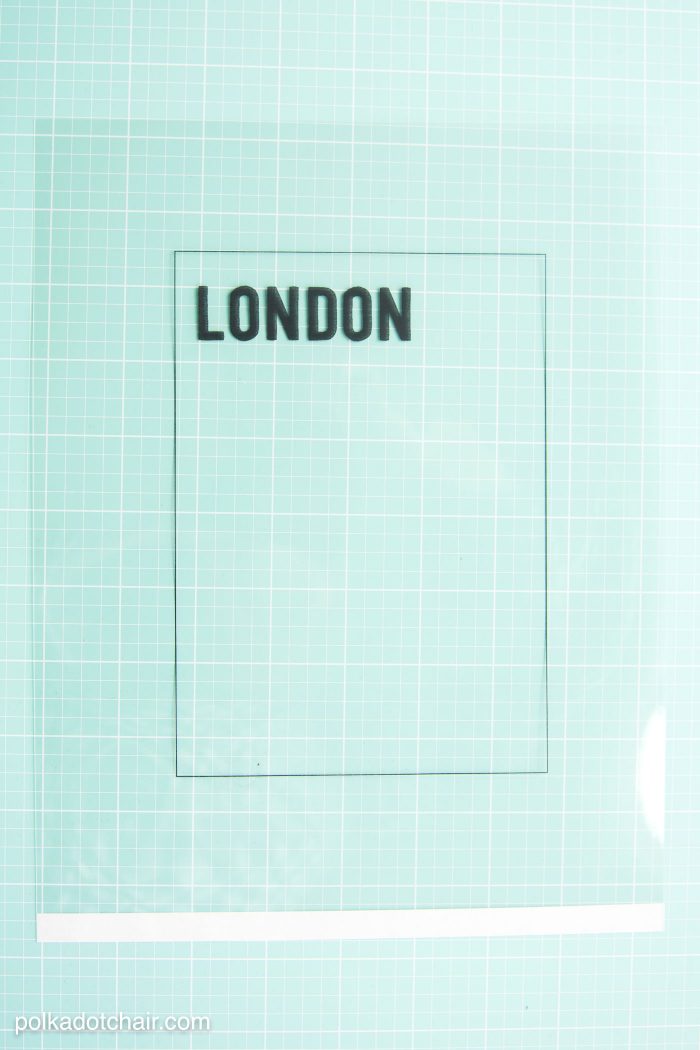 Using my laser printer I simply printed out the title that I wanted (I used the box tool to get an idea of what size I wanted the text to be, it's the same size as the photo).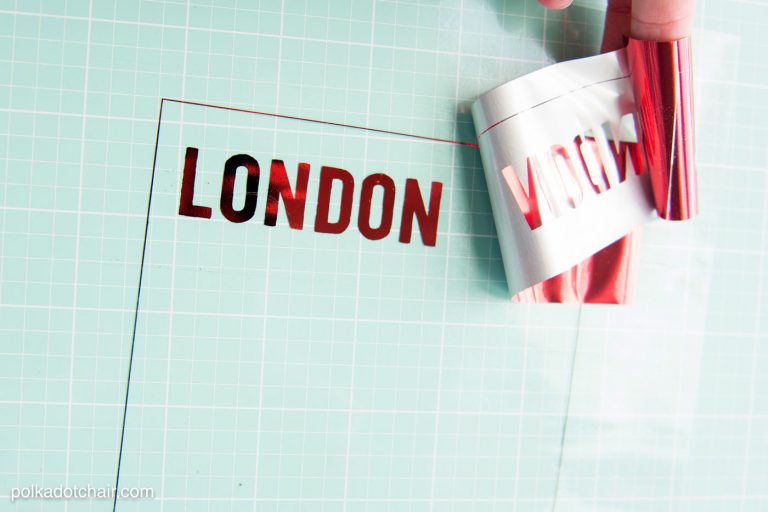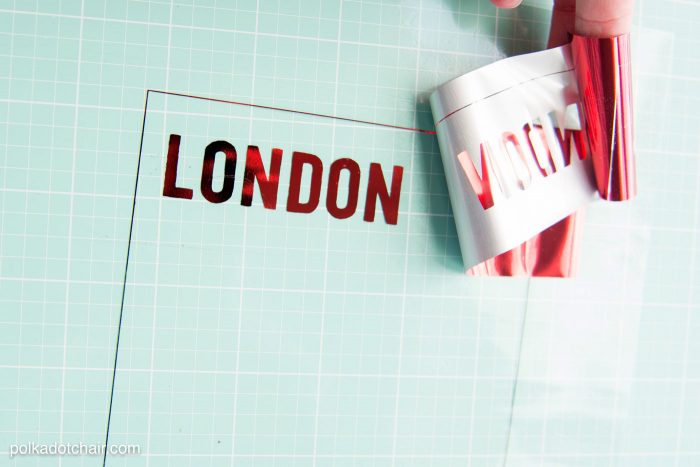 I then ran the transparency through the Minc. machine….I used the red foil, inspired by the city of London.
If you do this make sure that you buy transparency film for a laser printer not an inkjet.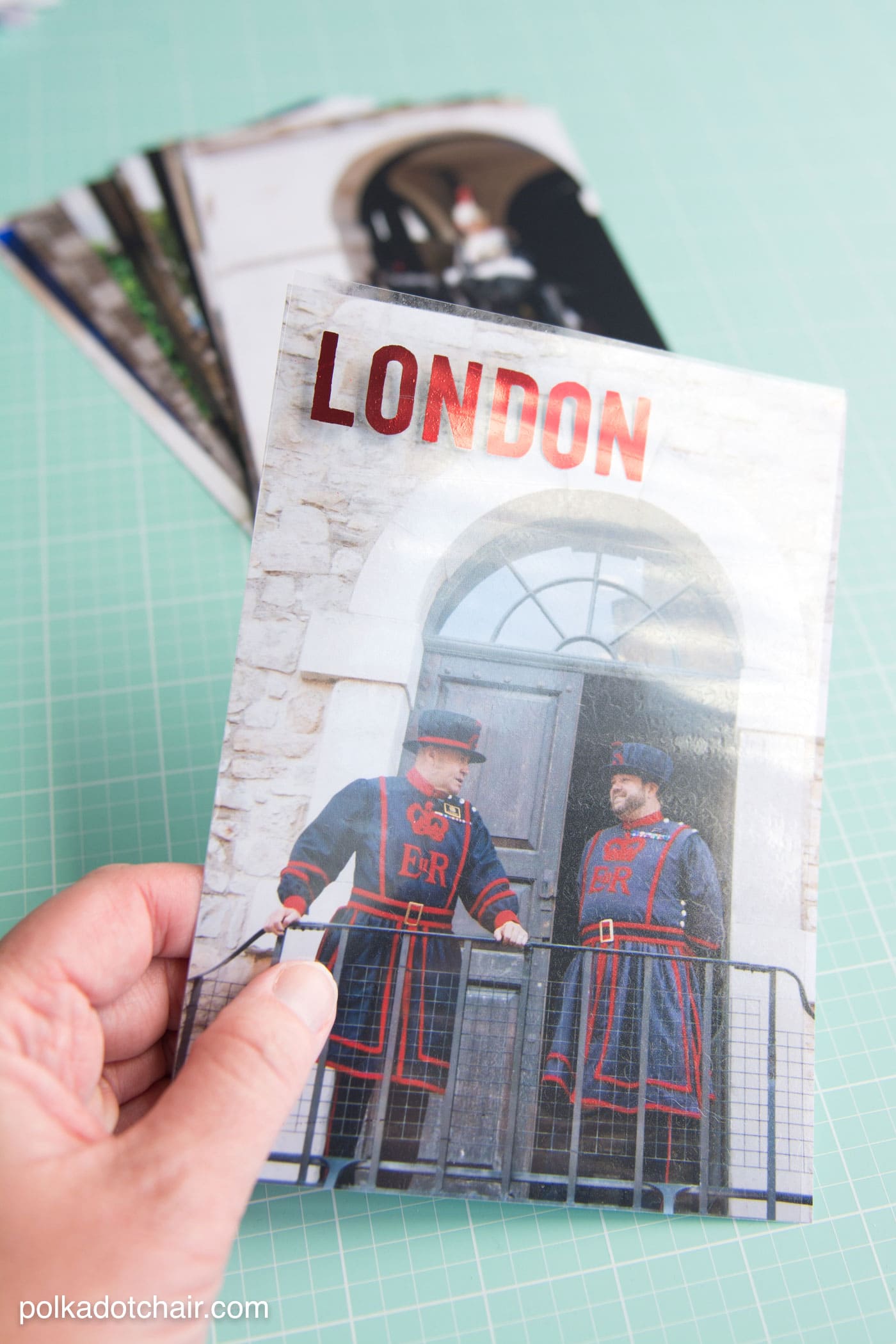 Voila! Custom foiled photo overlay.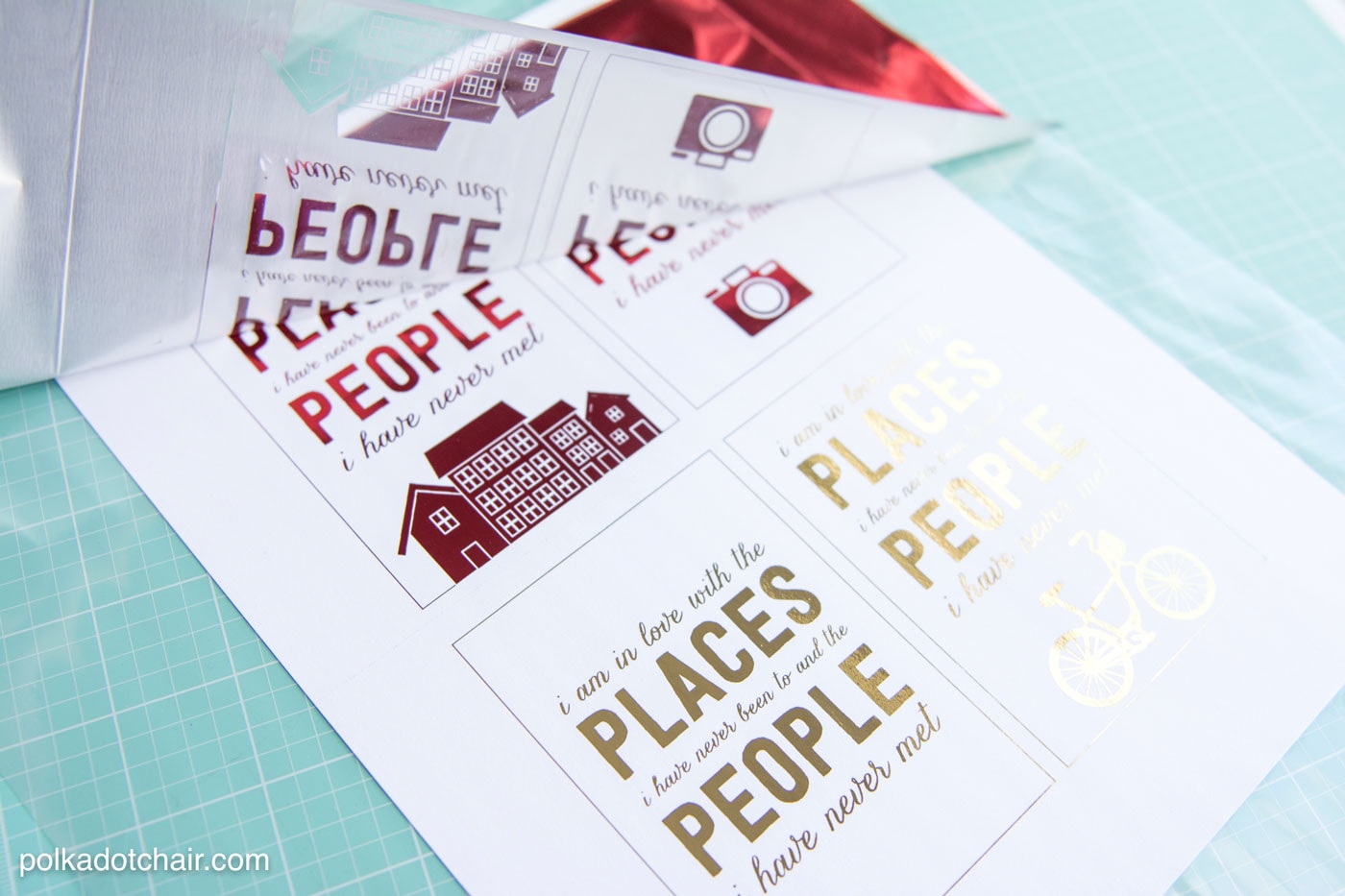 Free Travel Themed Printables for Travelers Journals:
I also used the machine to add foil to a set of 3×4 cards that would slip into the page protectors on my scrapbook album.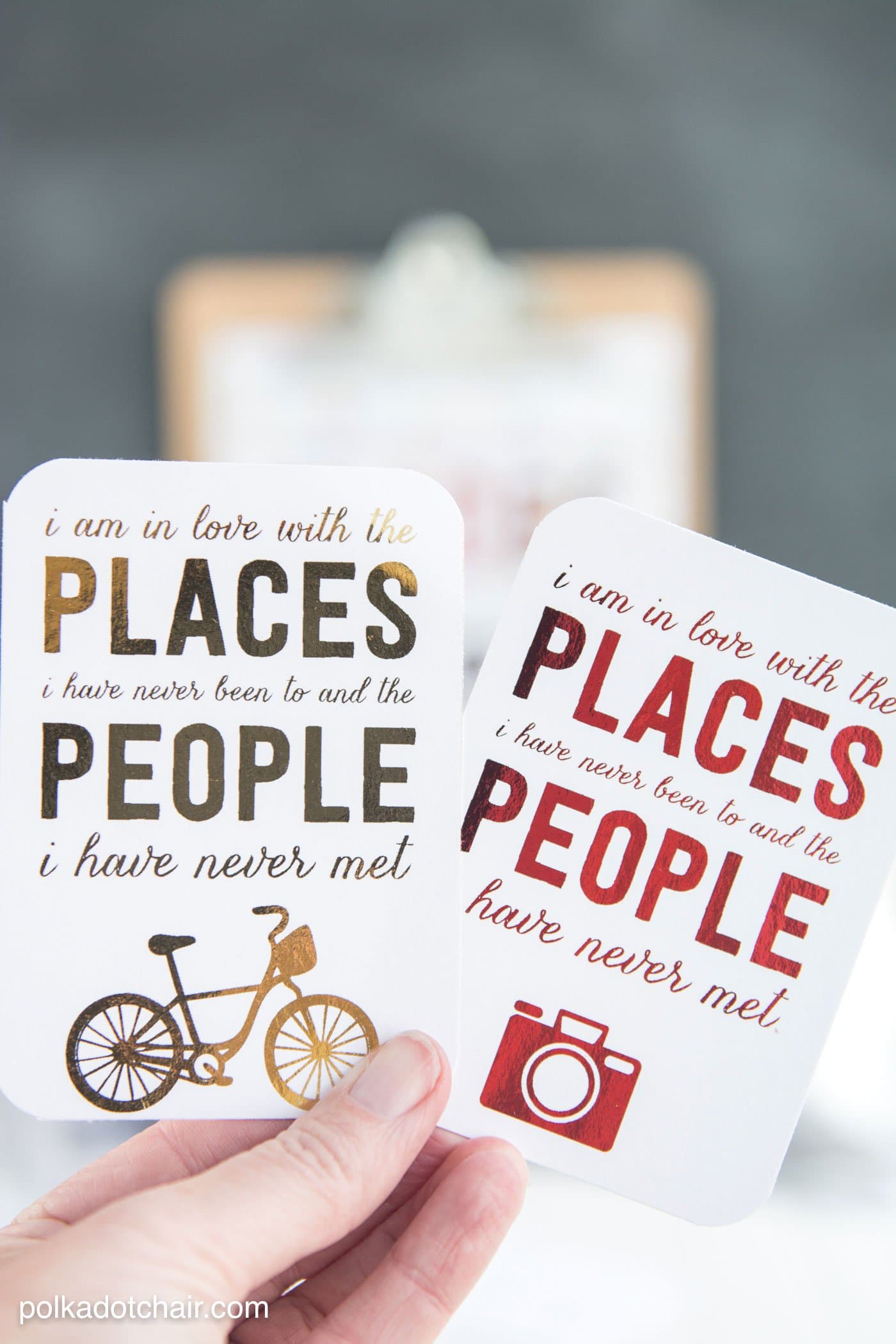 The last thing I did was use the printable on a map that I had saved from our trip to London. My scrapbook album is 6×8 and the map was a bit flimsy. To print on the map I first printed the quote on plain paper.
I then cut my map to 6×8 and glued it to the plain paper right over the top the printed section.
More Travelers Journal Ideas: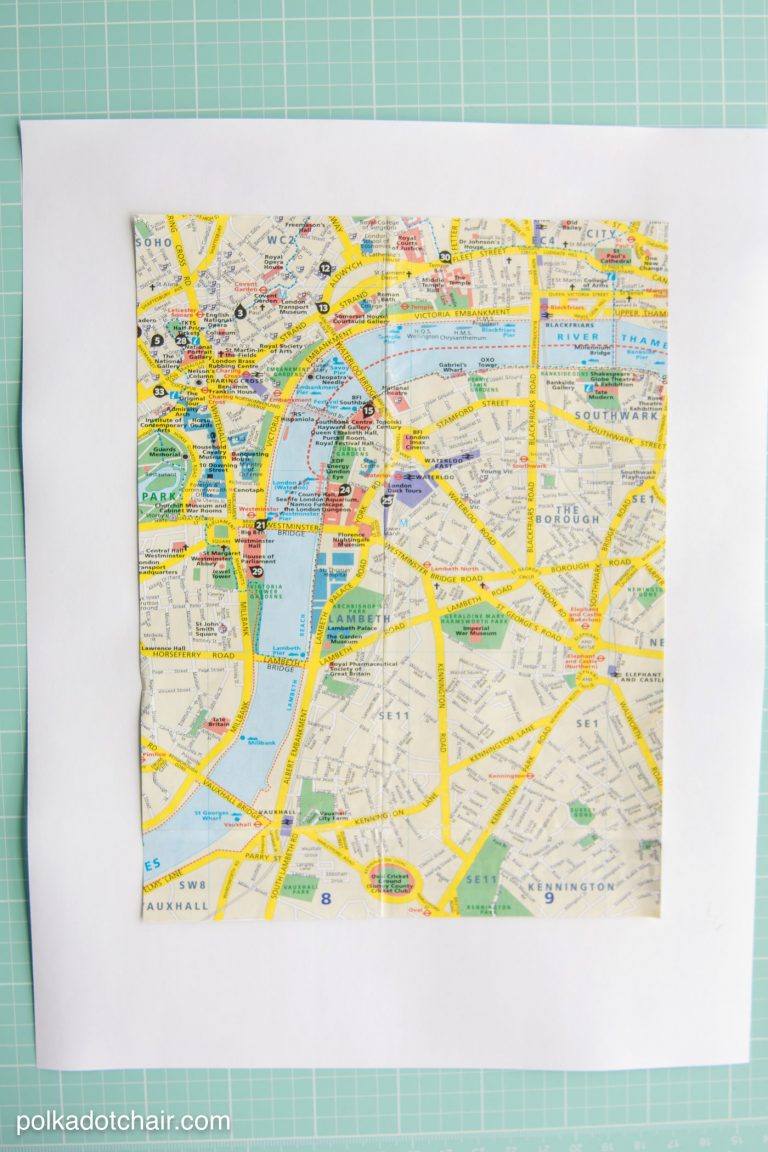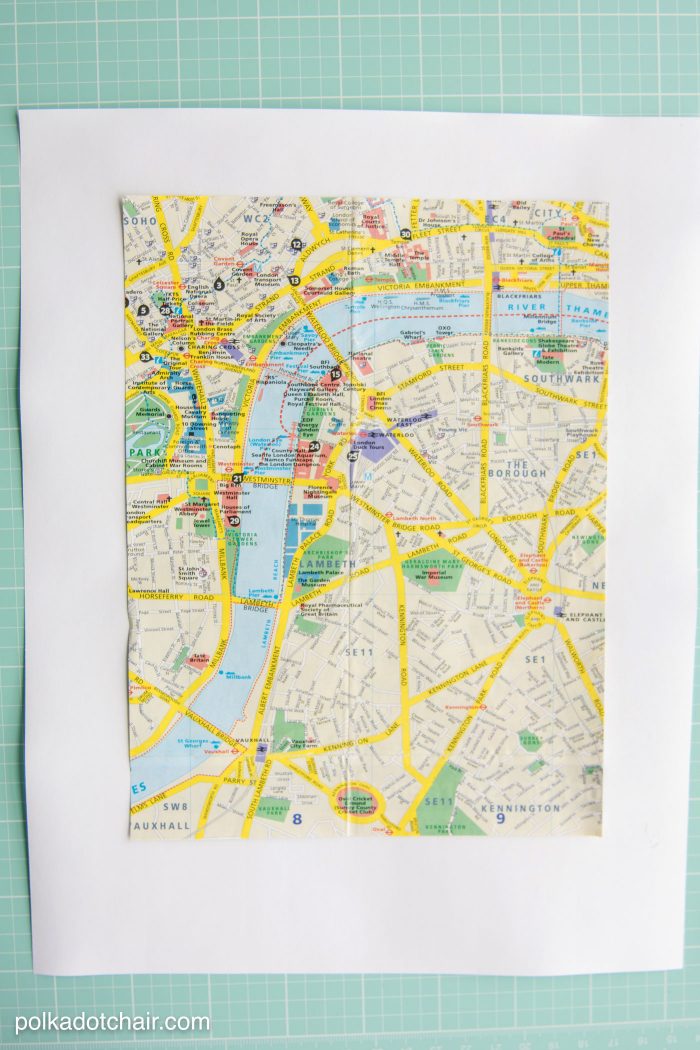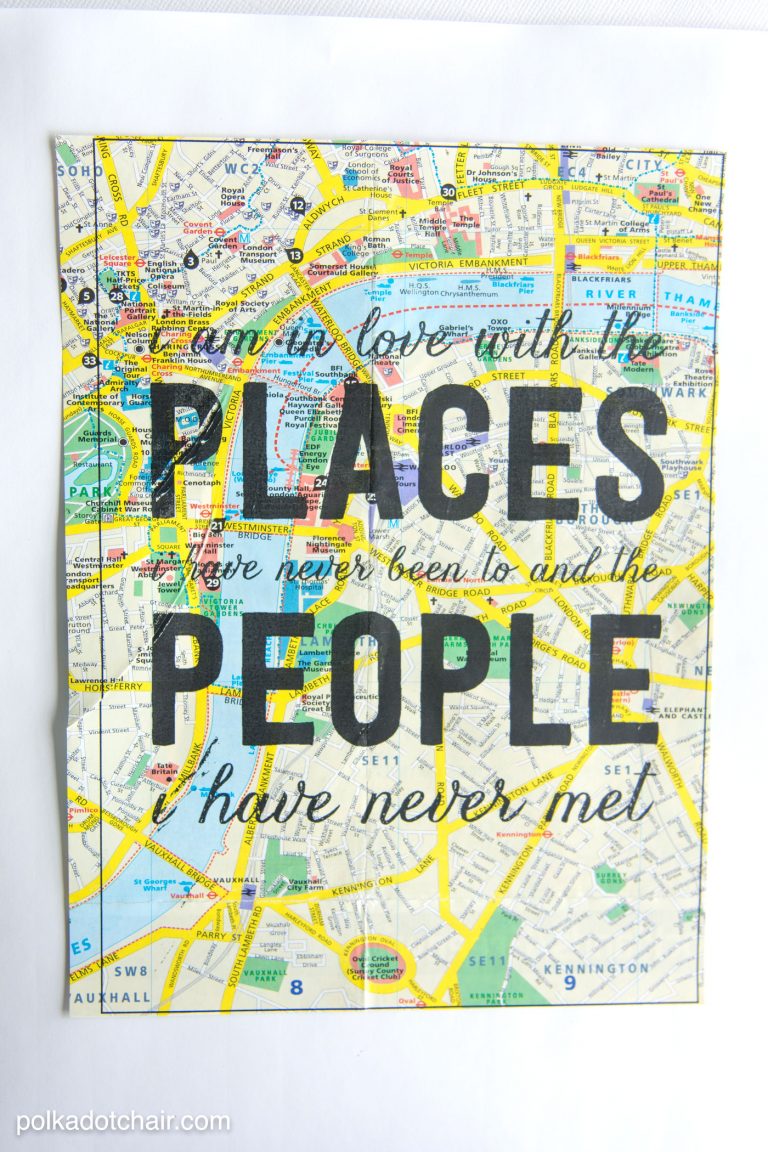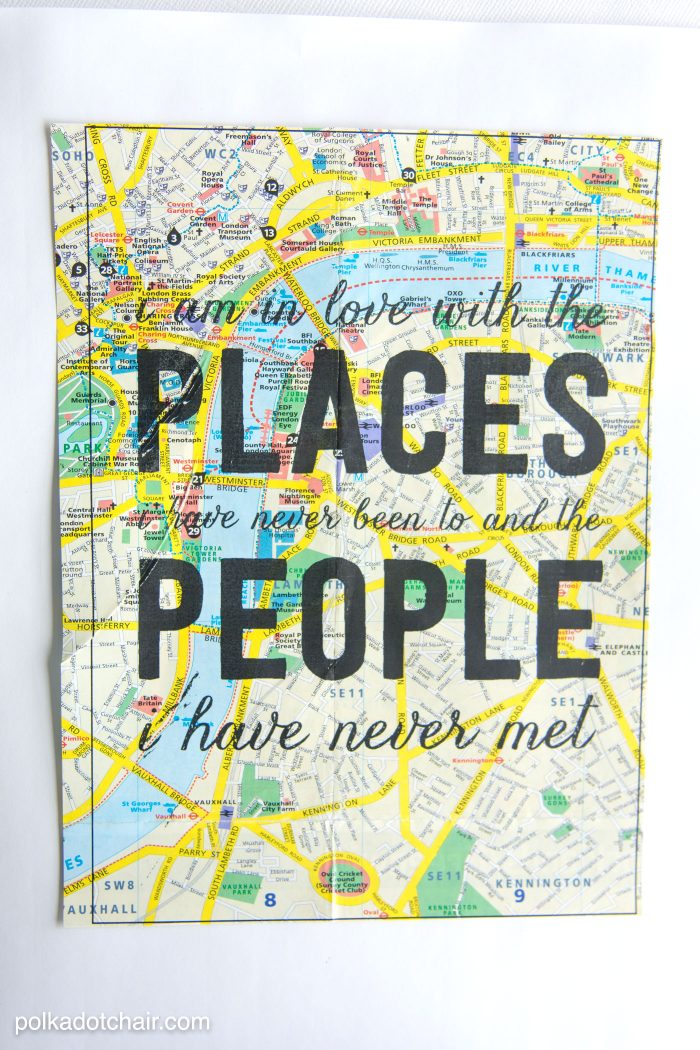 I then ran it through my printer a second time. Tip, if a bit of your text doesn't print well (as in the P above) use a tiny bit of glue over the top of the part that was missed, it will help the foil stick.
Next, I just applied the foil.. if you need a refresher on how to use the MINC foil machine you can click on this post.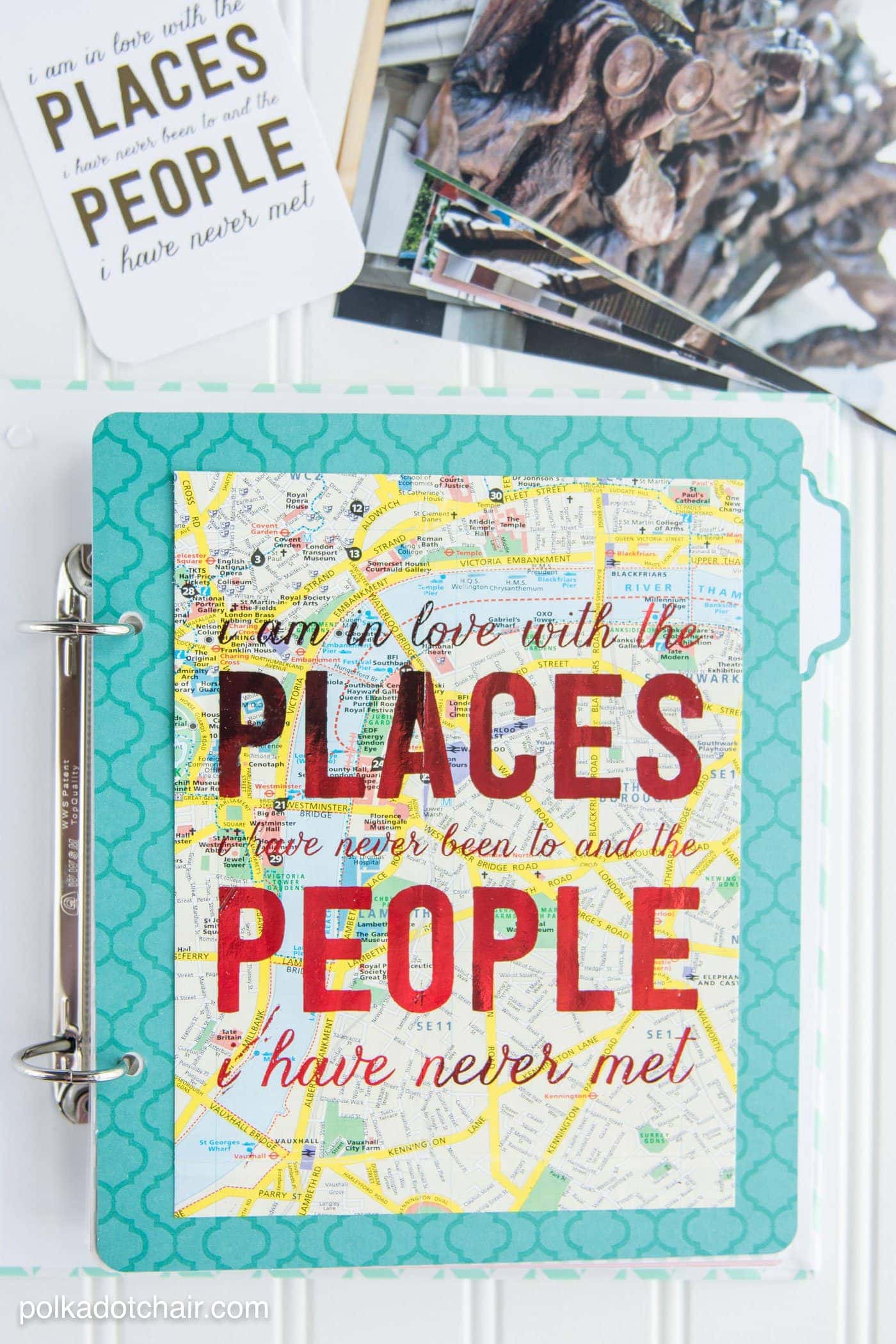 I then cut out the map and used it for the title page in my album.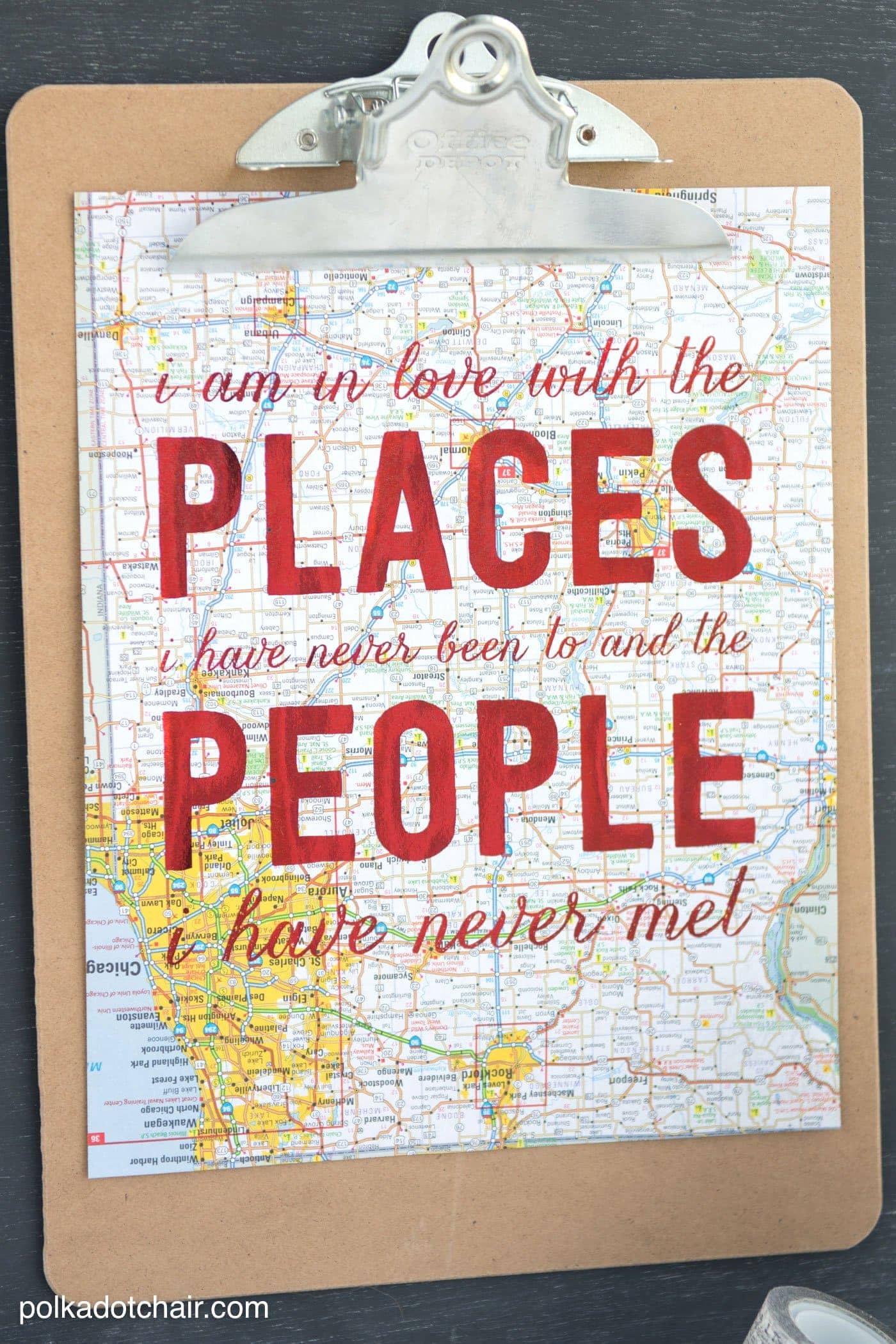 I've designed the printable in 2 different sizes 8×10 and 6×8.
To get the Printable Downloads:
You can download it on the templates page. If you don't want to use the saying in a scrapbook, you can print it out on a map and it makes a fun sign to display in your home. (ignore the fact that I printed the above saying upside down on the map… just noticed that one… oops)
I've also designed a set of 3×4 cards, you can also find them on the templates page.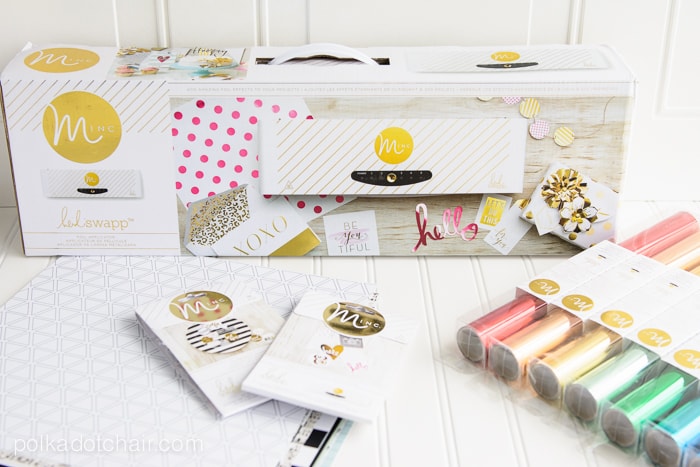 If you'd like to pick up a Minc. foil machine for yourself right now Amazon is running a pretty great deal!!  Click here to check it out!