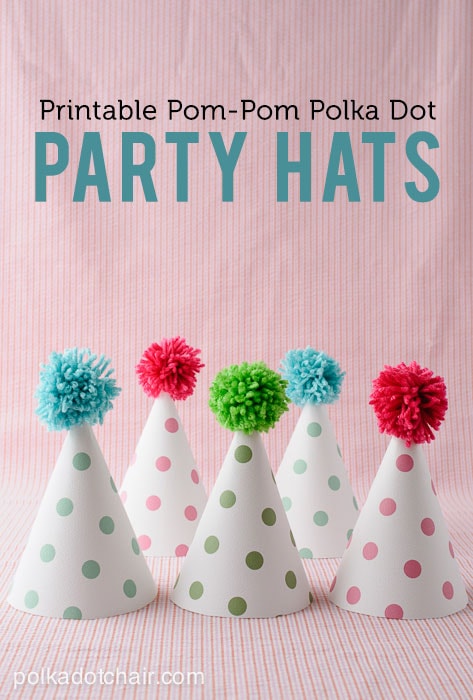 Since it's been a "polka dot party" all month long on this blog, I figured it would be appropriate to make some Polka Dot Party hats to celebrate!!  Do you like alliteration? If so you'll love these printable, pom-pom, polka dotted party hats!  (Whew, that's a mouthful!!)
I'm sharing these party hats as a part of the Birthday Celebration going on at Crazy Little Projects. Stop by and check out the other great Birthday DIY projects featured today and all week long!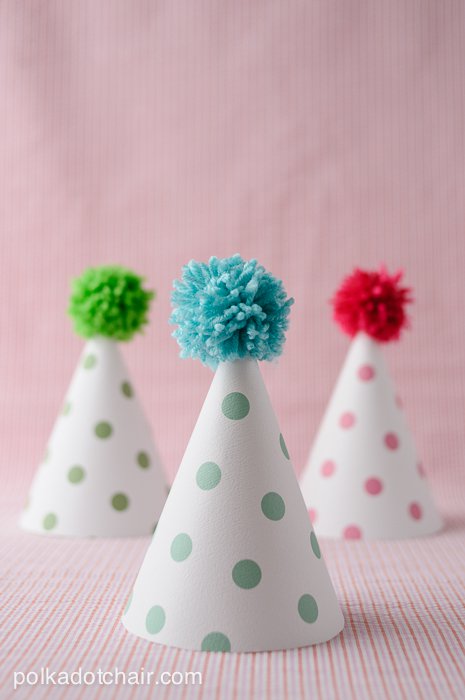 These cute little party hats are easy to make and come in three colors. I've included a free printable of each color for you. Just click here to find the link to download the hats.
To make the hats, you need:
White Cardstock- a textured cardstock will give you a MUCH better result after your project is printed
Yarn
Pom Pom Maker
Scotch Tape
for the chin straps (not shown), Elastic Thread
Hot Glue Gun
Small Hole Punch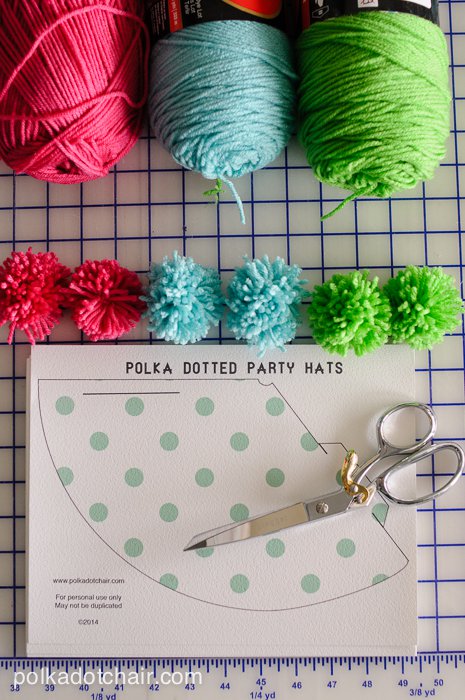 Print out the party hat templates and cut them out.
Use your pom pom maker to make a yarn pom pom for the top of the hat.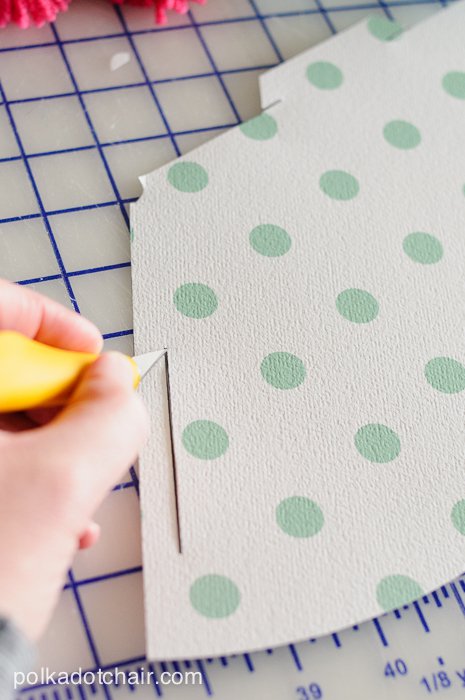 An exacto knife will make quick work of cutting out the slot in the hat.
Assemble the hat, taping down the flap on the inside of the hat with scotch tape.
Use a hot glue gun to glue the pom pom on the top of the hat.
To attach the chin straps, punch a small hole in each side of the hat and string the elastic thread through. Tie knots on each end to secure.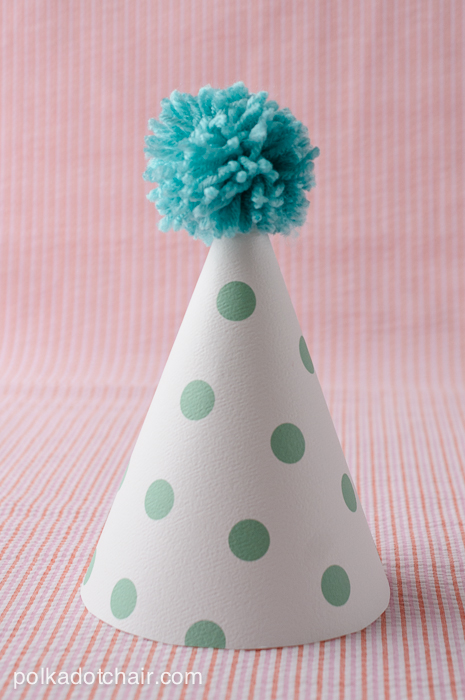 That's it!!
Now, who's up for a Party??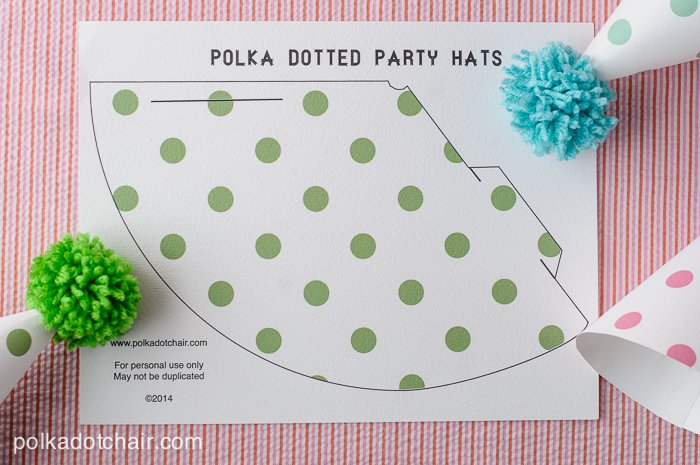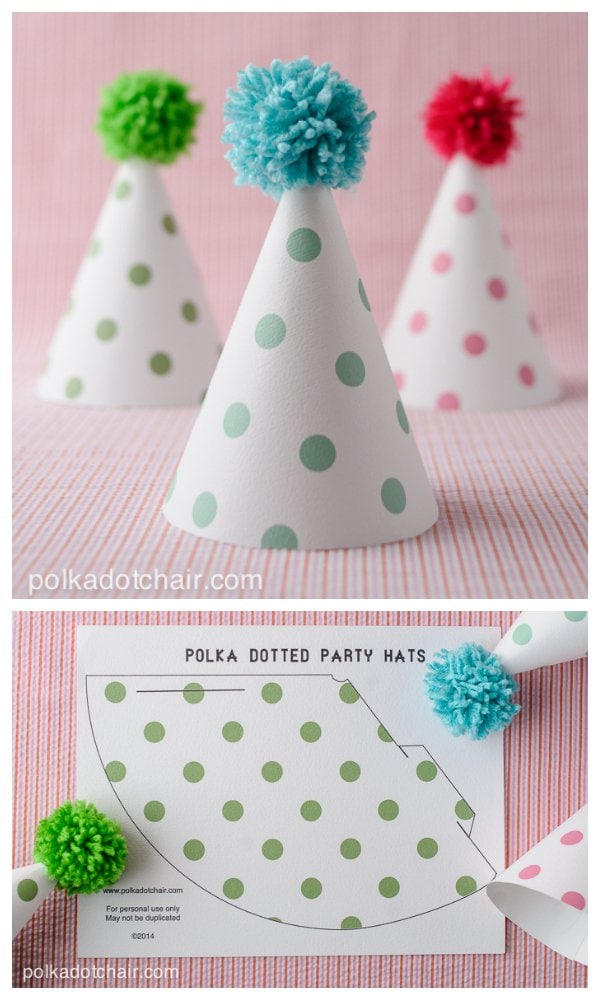 Connect with me: