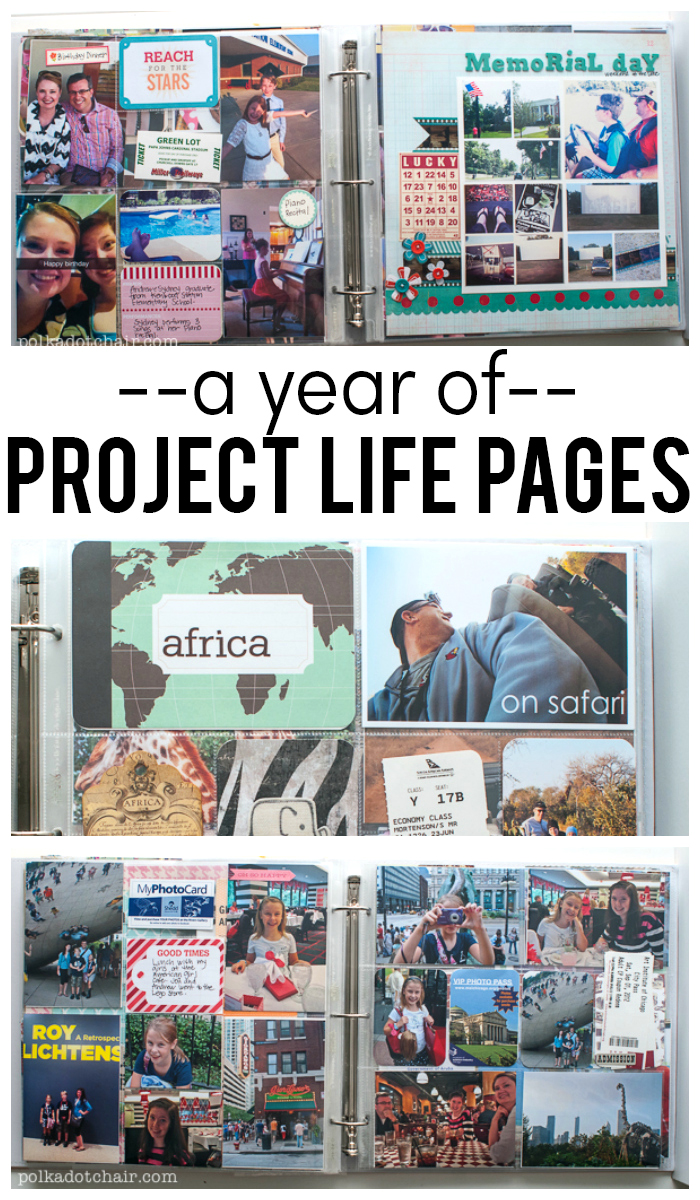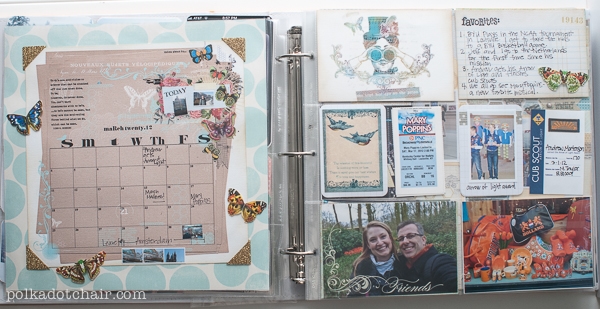 Disclosure: Affiliate links are included in this post//  Today I'm going to share with you a bit about how I approach Project Life
.  For those of you that don't know, Project Life is a system of scrapbooking that incorporates the use of divided page protectors and focuses more on capturing your everyday life instead of only special occasions.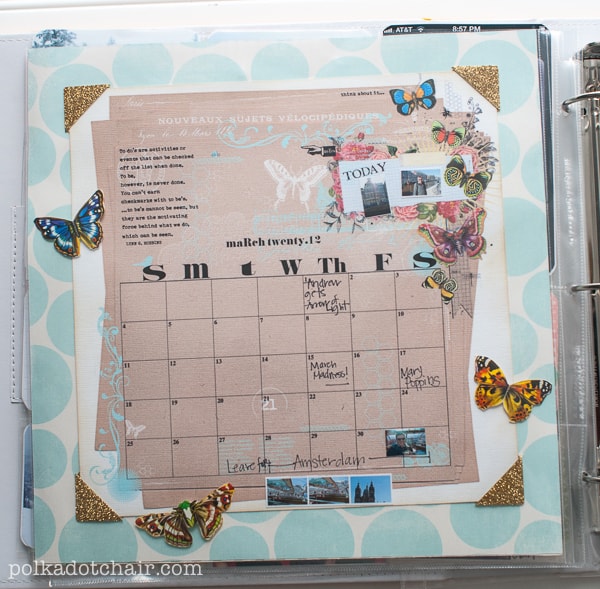 The original approach included taking one photo every day then putting them all in a scrapbook as the year went on. You can read a lot more about it on the Project Life page.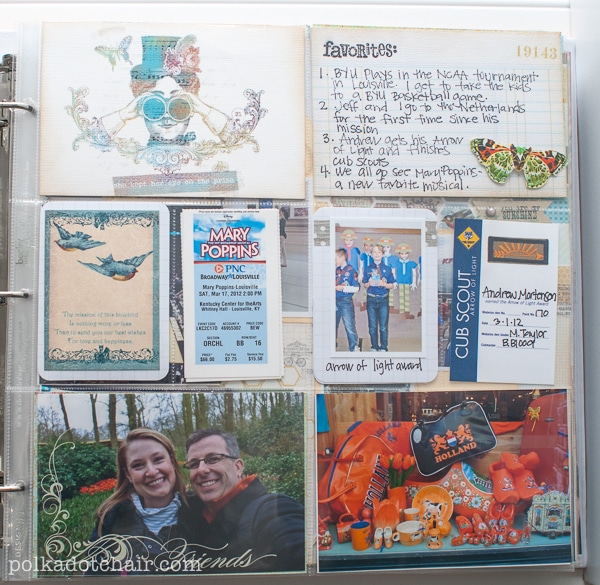 Now as much as I knew that I loved scrapbooking,  I knew that the "photo a day" approach would not work for me.  So instead, for my 2012 family scrapbook I developed the "Month at a Time" approach.  You can see my original pages before they were scrapbooked on this post.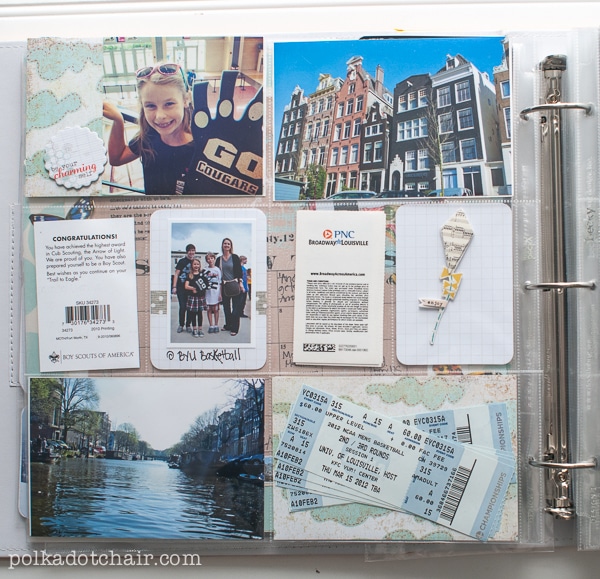 I included a printable calendar each month (found here from Rhonna Designs) then highlights of our month.
So totally "do able" for me.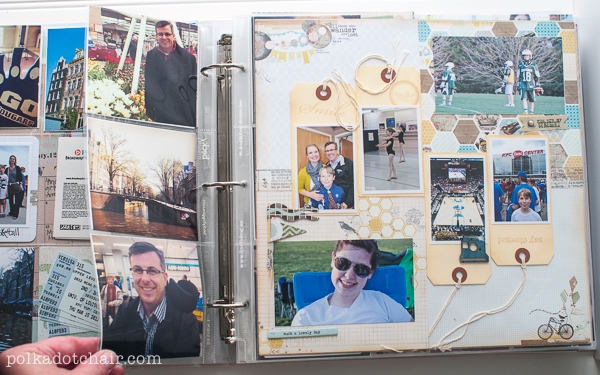 To keep up with "traditional" scrapbooking a bit I also included one 12×12 page each month.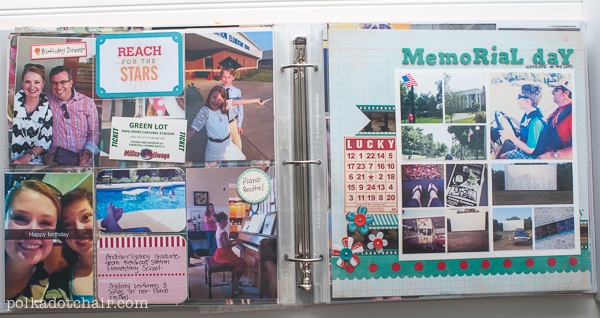 These are some of my layouts from my 2012 album.
I love that we can look back and remember the things that we did last year,  and the approach was easy enough that it wasn't a big deal to stay "caught up"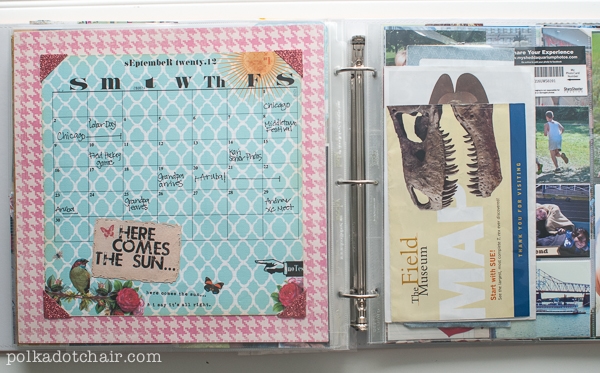 I found that some of the 6 x 12 Page Protectors
 are the perfect size to keep memorabilia from vacations and kids events.
For 2013 I've decided to do a more traditional "Project Life" album and bought the Olive Edition
 designed by Heather Bailey (hello! Fabric AND paper LOVE!!!).  I'm still going to do the month at a time approach just eliminate the calendar pages this year.
Here's are some of the rest of the pages! The page protectors with the multiple photo openings proved wonderful for scrapbooking some of the hundreds of photos we take when we go on vacation.
What about you? Who else is playing along with Project Life?