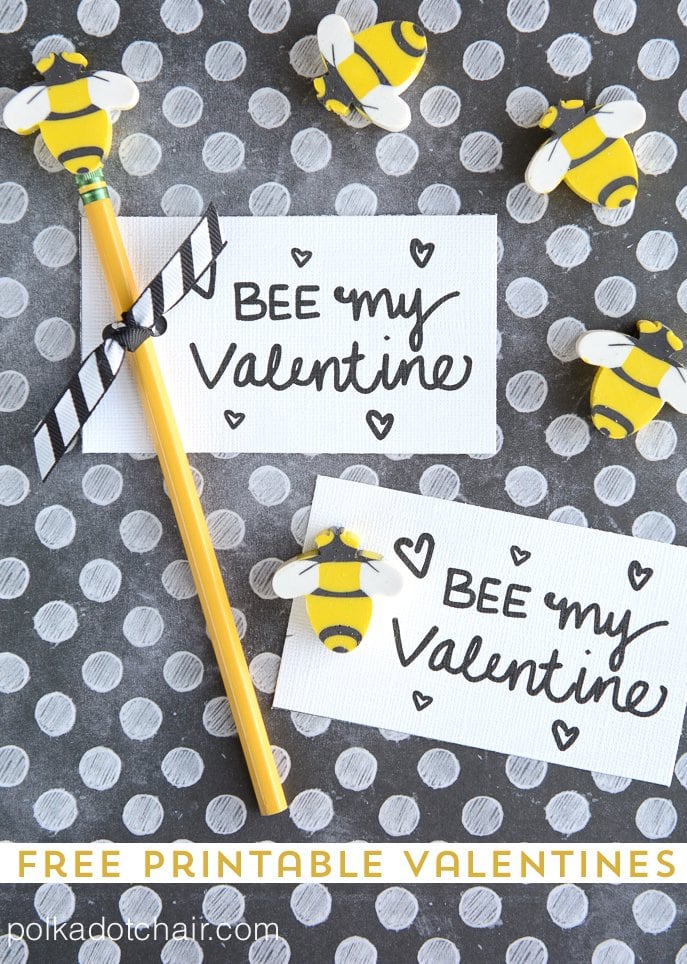 Today I'm participating in a very fun blog hop designed to give you a bunch of fun ideas for Valentine's….. and by Valentine's I mean the kind that you can hand out to your friends or your family. Take a gander at my Valentine idea here,  then follow some of the links below to check out the other great projects.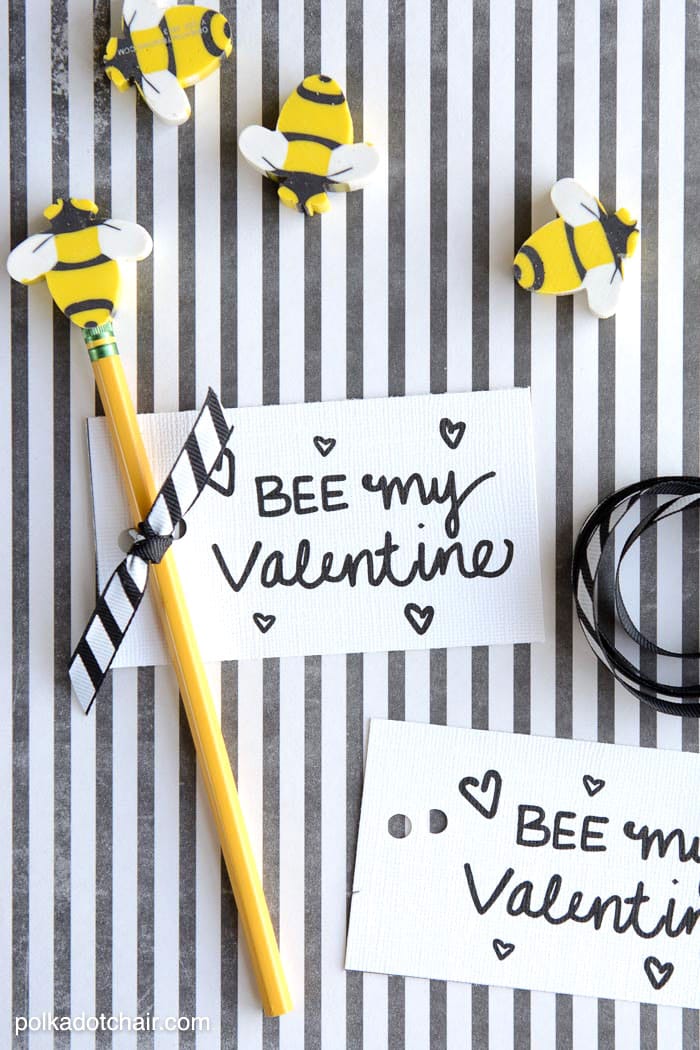 I decided that for my Valentine, I just wanted to keep it very simple. I love the look of handmade or handwritten notes and decided to go that route with the Valentines. I also wanted something that was easy to make for you guys. No special tools required.  So I came up with these "BEE My Valentine" cards.  Super simple, black and white and "non candy".   If you want to make a bunch of these for an elementary school you can assemble them quickly and they won't suck up all of the ink from your printer.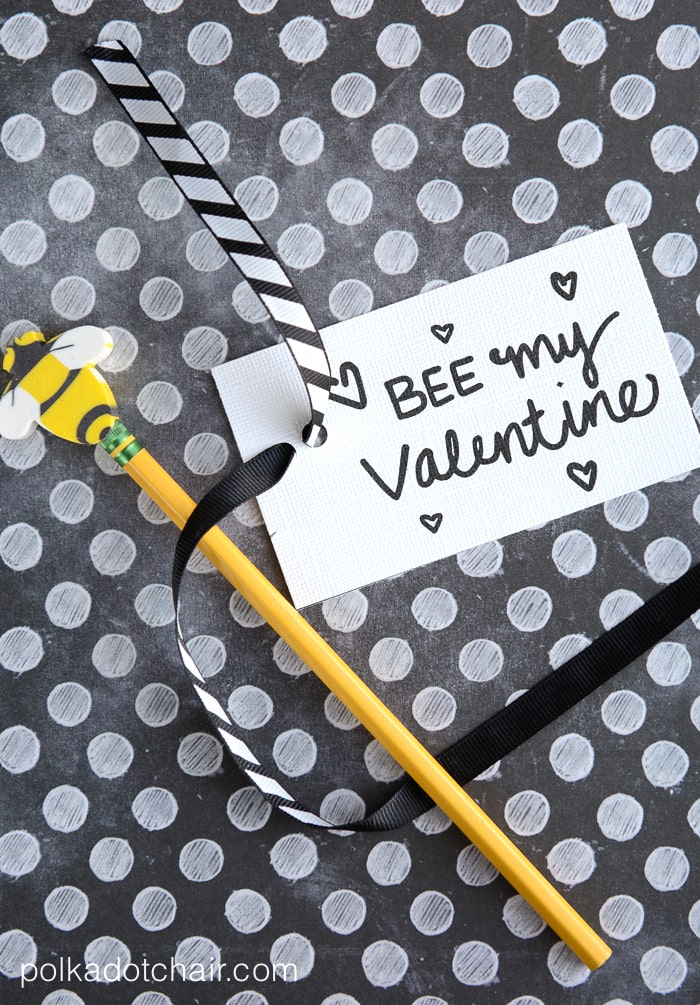 The Valentine's are printed on cardstock to make them sturdy. If you want them to look a little bit "nicer" print them on textured cardstock. It gives them a nice professional look and feel.
To make them, you just need:
the printable
(get it on the templates page,
the password is polkadots, and if you get a "link expired" error just ignore it and click download again)
pencils
Simply print out the printable on cardstock, punch some holes and string the ribbon through. Then just tie a pencil on.  I left them plain white so if your kids want to they can color them in to personalize them.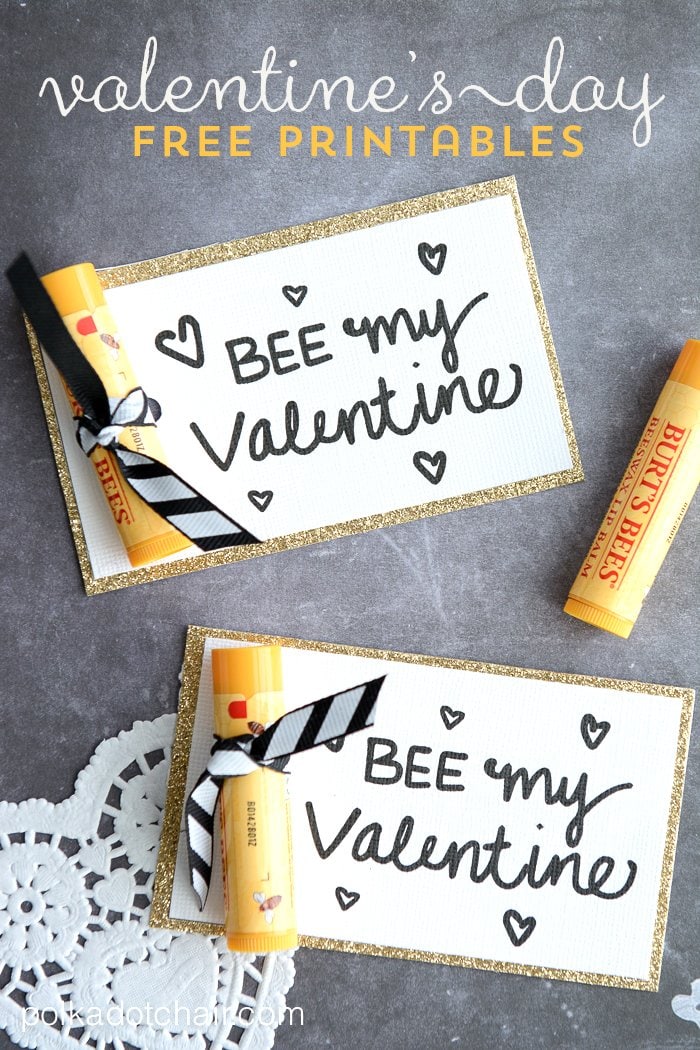 Since I have older kids, I thought it would be fun to show you another use for the same printable. Instead of pencils, on these I attached a little
Burts "BEES" lip balm
.  My daughter is going to pass these out to her friends for Valentines.  To make them a little bit more sparkly I glued them to a bit of gold glitter cardstock.
Since they are so simple you can embellish them as you like. Here I've taken them and added a bit of red glitter glue.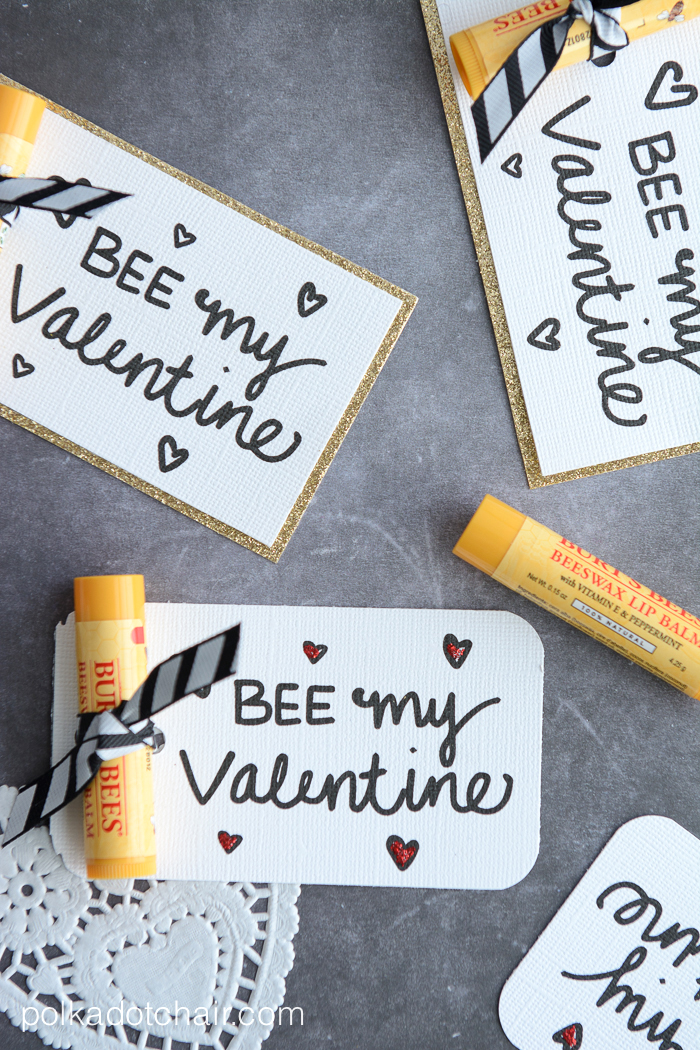 Make sure you take a minute and visit the other links on the Blog Hop, there are some absolutely ADORABLE ideas there!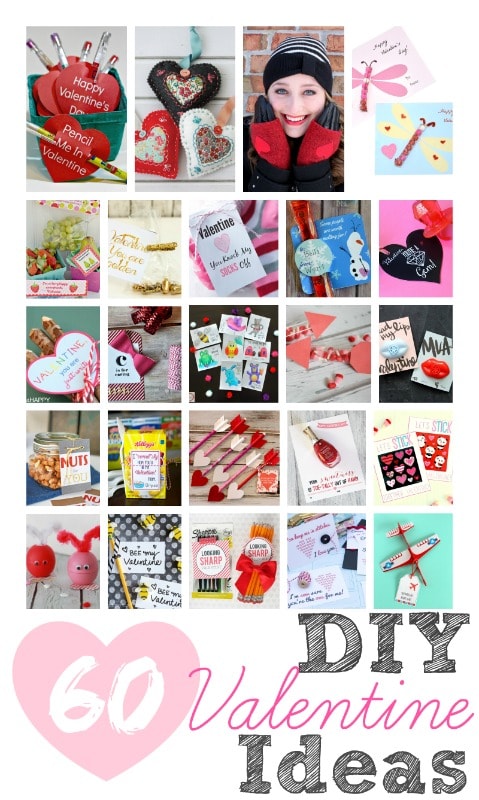 Print Friendly