Looking for a cute non-candy Valentine's Day Gift idea? These cute little "bee mine" cards are perfect to give away. Simply attach a bee eraser or "bees" lip balm!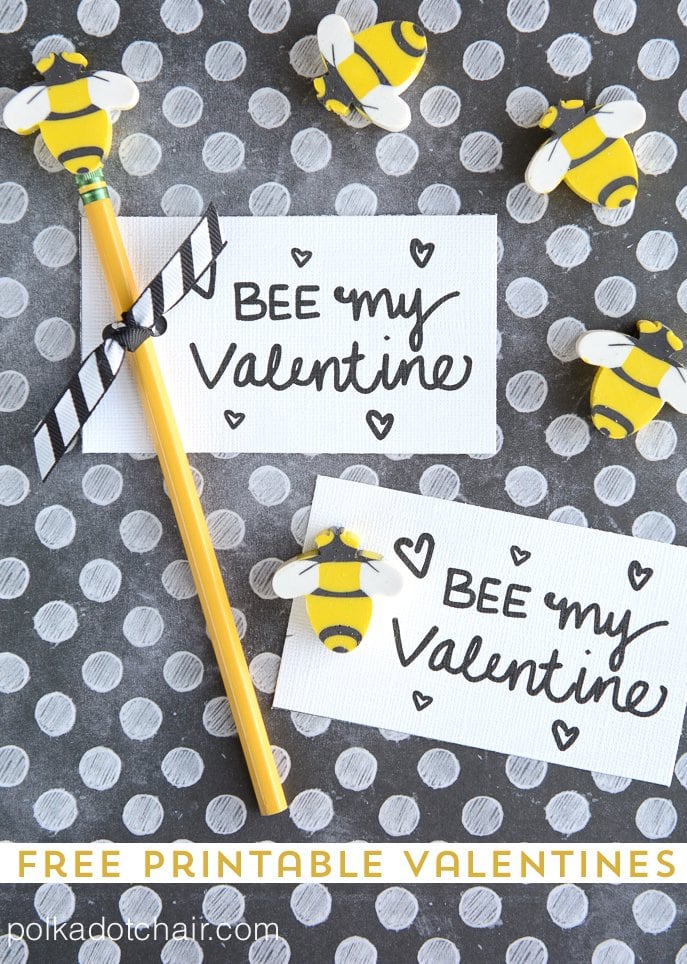 When my kids were little I loved to help them create handmade valentines. We always kept them very simple.
I love the look of handmade or handwritten notes and decided to go that route with these cute little "Bee Mine" printable Valentines.
These little gifts are so easy to make! There are no special tools required.
Super simple, black and white and "non-candy". If you want to make a bunch of these for an elementary school you can assemble them quickly and they won't use up all of the ink from your printer.
The Valentine's are printed on cardstock to make them sturdy. If you want them to look a little bit "nicer" print them on textured cardstock. It gives them a nice professional look and feel. You can also attach them to glitter cardstock if you want them to be "extra fancy".
How to Make the Bee Mine Valentines:
Supplies:
Printable Bee Mine Cards (read instructions below to download).
White Cardstock.
¼″ Ribbon.
Step One: Download and Print out the Card
How to Get the Printables. You can get a copy of the printable featured in this post in our Printable Library. Access to the library is for our Newsletter subscribers, and subscriptions are FREE. Please follow the instructions to obtain the printable. PLEASE READ the instructions on that page. Note: Printables in the library may not be sold or used for commercial purposes.
Simply print out the printable on cardstock. Then cut out along the lines.
Step Two: Punch Holes in the Card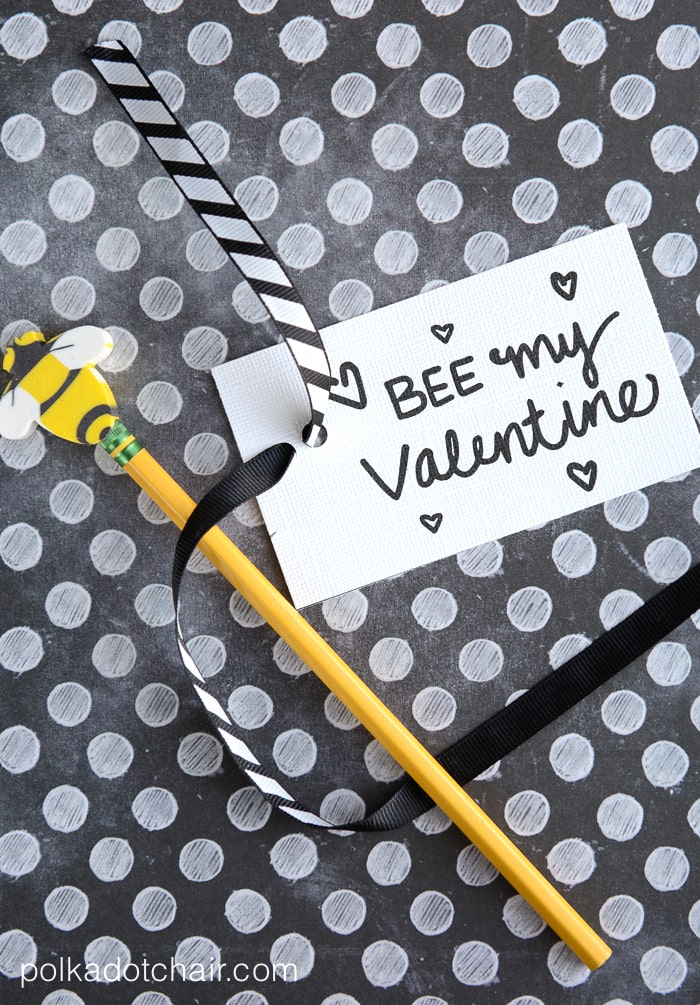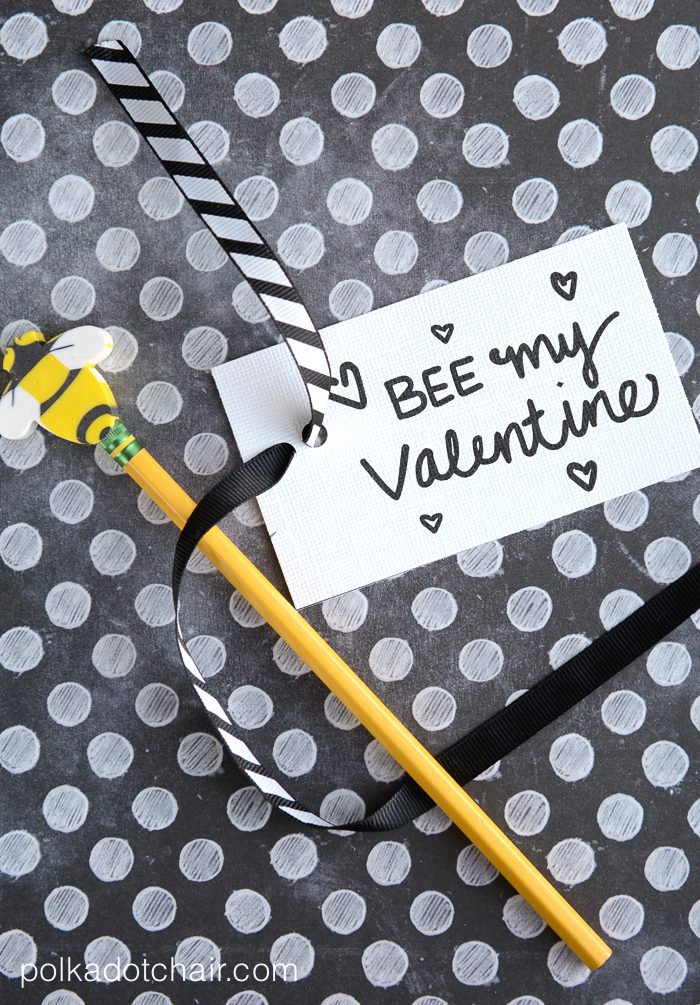 Step Three: Tie the Pencil or Lip Balm to the card.
Punch two holes and string the ribbon through. Then just tie a pencil on.
If you don't want to leave your Valentine's plain white let your kids color them to personalize them a bit more.
Lip Balm Gift Idea Version for the Bee Mine Valentine: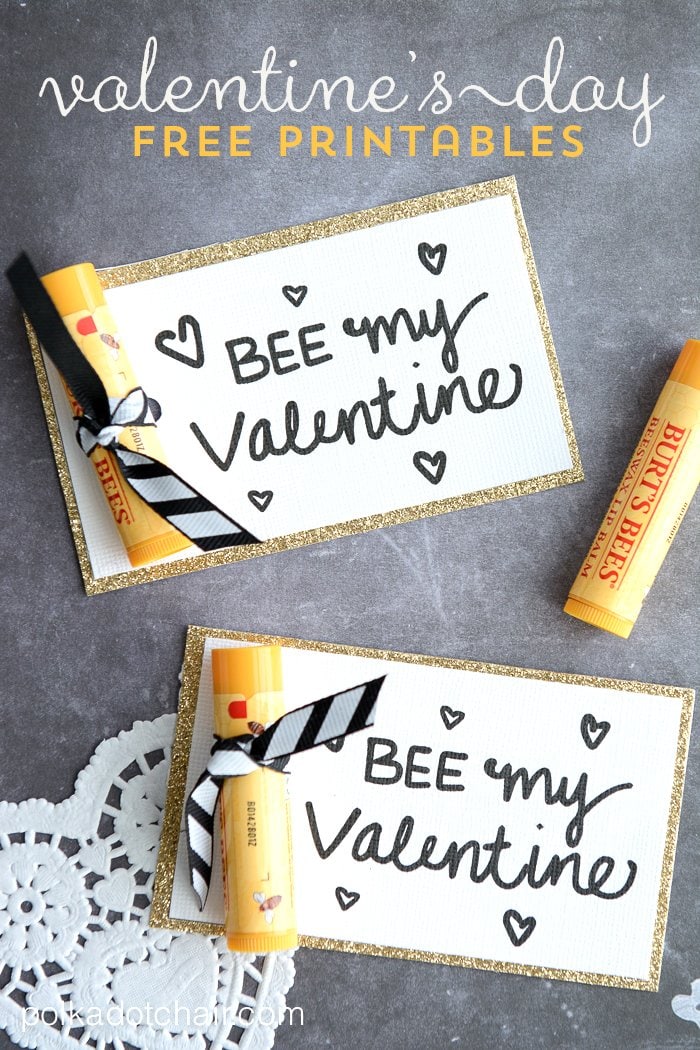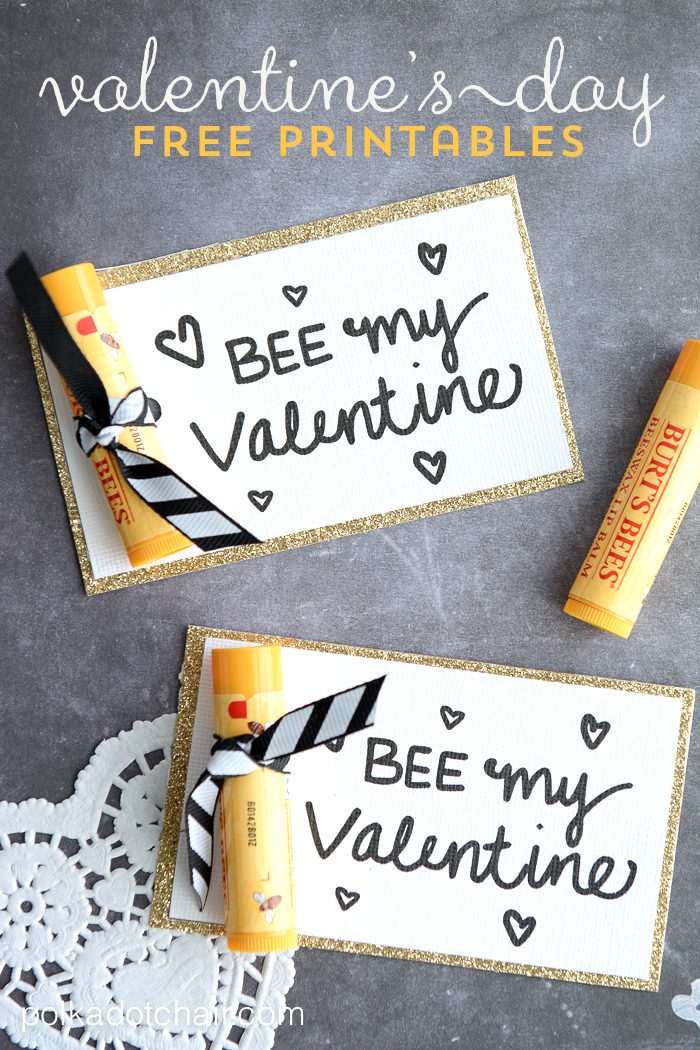 Since I have older kids, I thought it would be fun to show you another use for the same printable. Instead of pencils, on these, I attached a little Burts "BEES" lip balm. My daughter is going to pass these out to her friends for Valentine's. To make them a little bit more sparkly I glued them to a bit of gold glitter cardstock.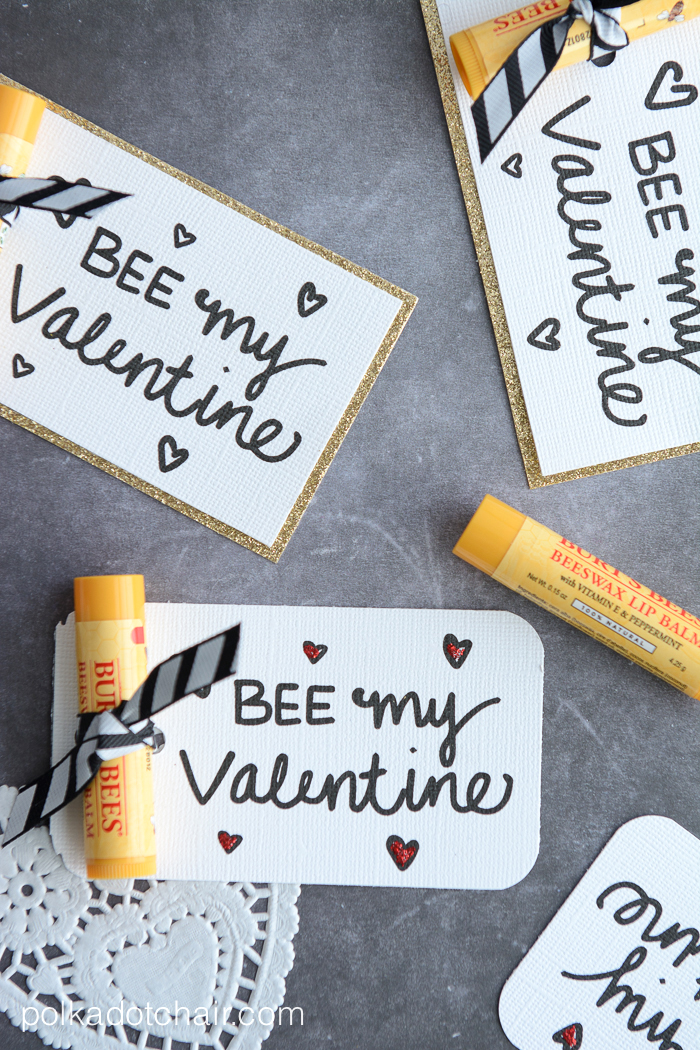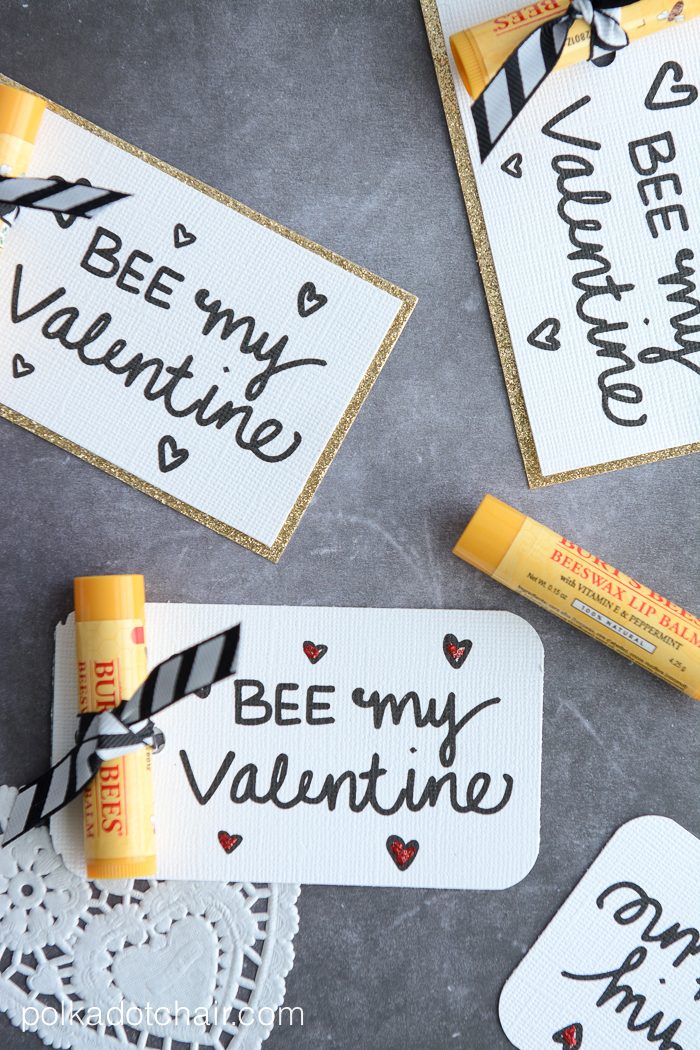 Since they are so simple you can embellish them as you like. We even added a bit of red glitter glue to ours.
More Cute Valentine Craft Ideas:
Printable "Five Guys" Valentine Gift Idea
How to Make a Ragged Heart Wreath
Quilted Valentine Heart Coaster Pattern