Stitch up these heart quilt block coasters as a fun decoration for your Valentine's Day table. They even have a special pocket on the back to store a secret message!

It's February already and our thoughts are turning to love and romance…perhaps!  As a lover of all things pink and girly, for me, Valentines Day is a great excuse to pull out the pink and purple fabrics and have some fun making projects that, yes you guessed it, usually feature hearts! 
Traditionally, the sender of Valentine's card or flowers is meant to be a secret, with the message inside mysteriously being signed off with a question mark.  So that gave me the idea to make a project that incorporates a secret message…Valentines coasters with a twist! Turn the coaster over and you will see a pocket with a tiny love note peeking out of the top…you get to decide what it says! 
This year I'm spreading the love to all of my family on Valentine's day and so have made a set of coordinating coasters.  You could make them for all your family, or why not surprise some of your close friends this Valentine's day and tell them how much they mean to you.
Secret Message Quilted Valentine's Coasters
For Each Coaster You will Need:
Heart Templates (PDF download on TEMPLATES page)
Scraps 5" square of red, pink and purple fabrics
Backing fabric 5" square
Pocket fabric 5" x 3 ½"
Batting – 6" square
Binding fabric 1 ¼" x 20"
Card or paper for secret message
Colored pens to write a secret message
Usual sewing supplies (sewing machine, cutting mat, rotary cutter, ruler, scissors etc.)
TOP TIP – If you are making more than one coaster, make them in a 'production line' ie. Do all the cutting out, then stitch all the triangles at one time etc.  This will make it much quicker!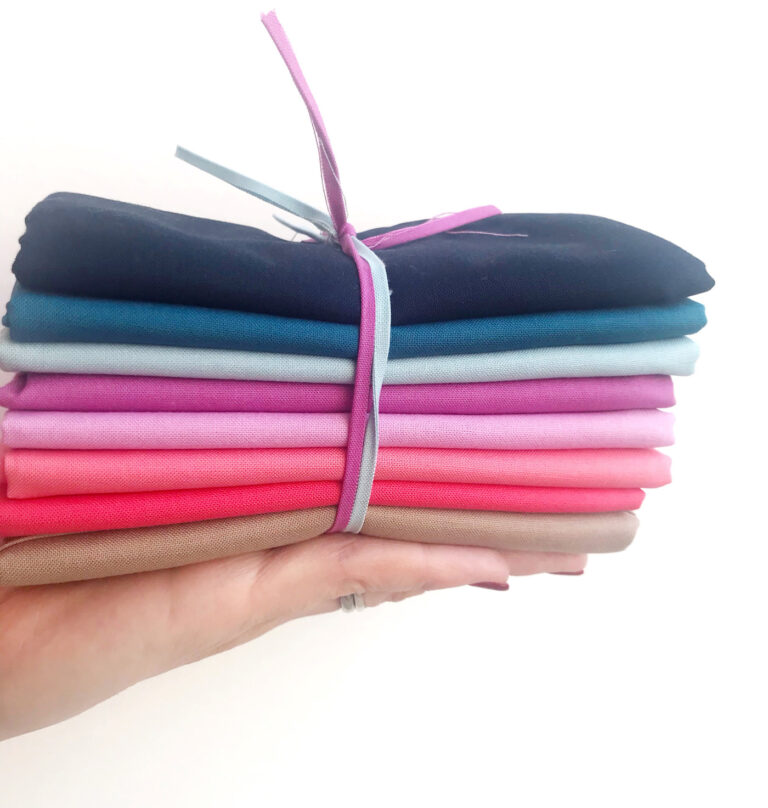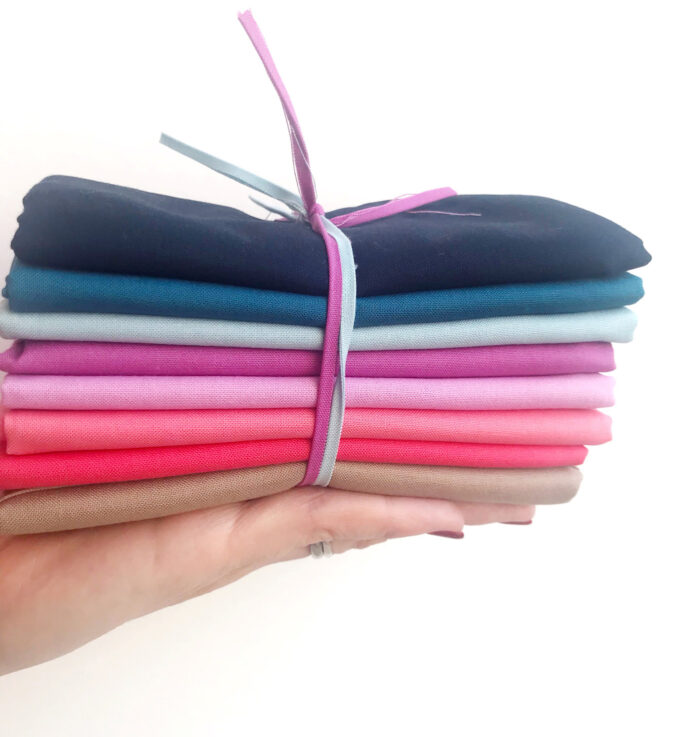 For my project I have used Kona Melon, Gumdrop, Ballerina and Punch, all kindly supplied by the UK based The Eternal Maker www.eternalmaker.com
Step One:
First of all print off the templates and cut out.  Decide on color placement for each heart and each background.  You may wish to have the two halves of the heart in two different colors or you may prefer to keep them the same.  Draw around and cut out all the pieces of the block for each coaster.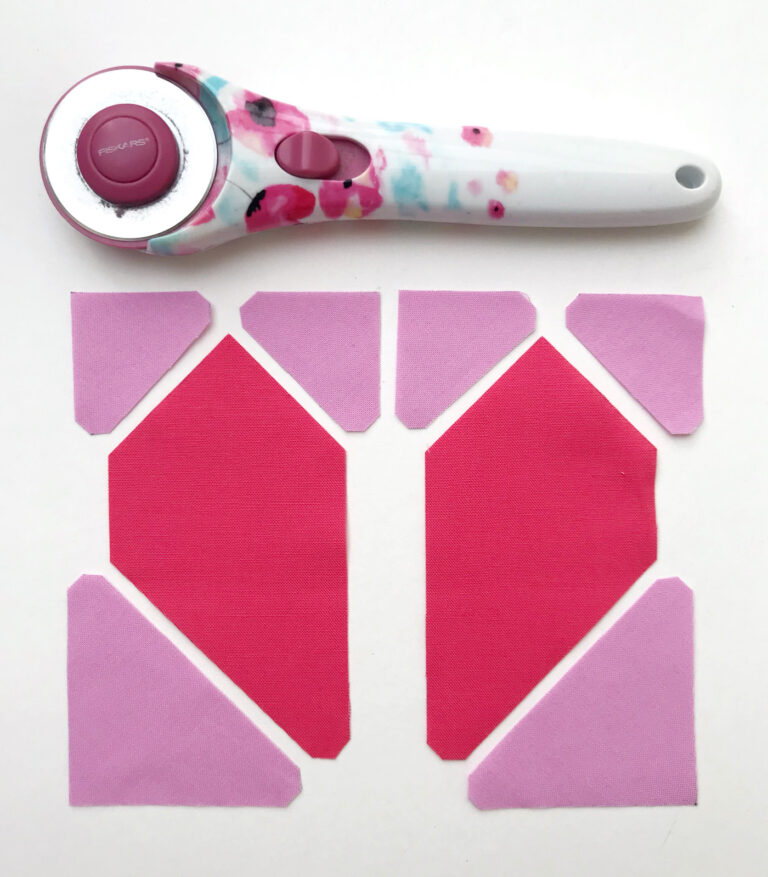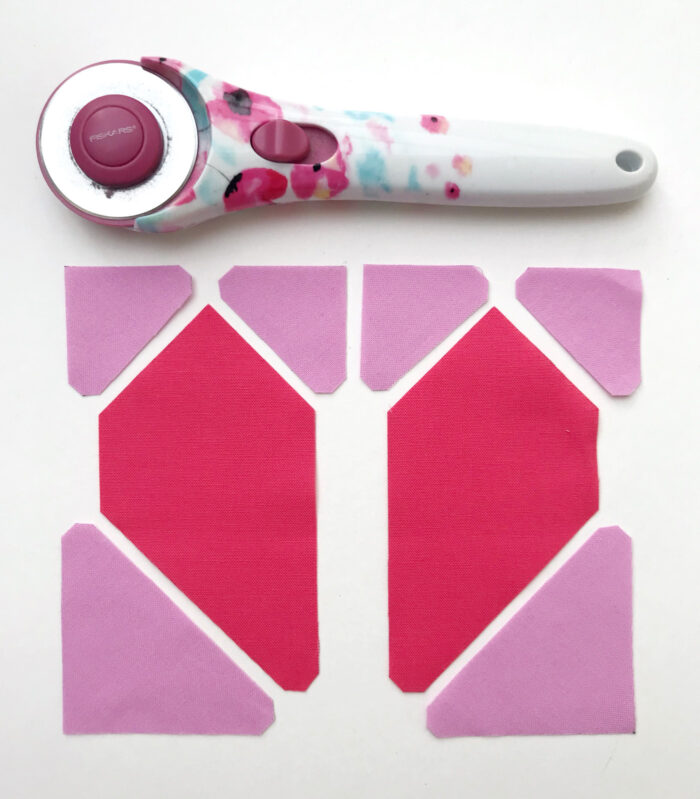 Take section C and stitch a triangle A to each side of the top to create the top left-hand corner and middle background.  Add triangle D to the long left side of section C to create the bottom left-hand background.  This completes the left side of the heart block.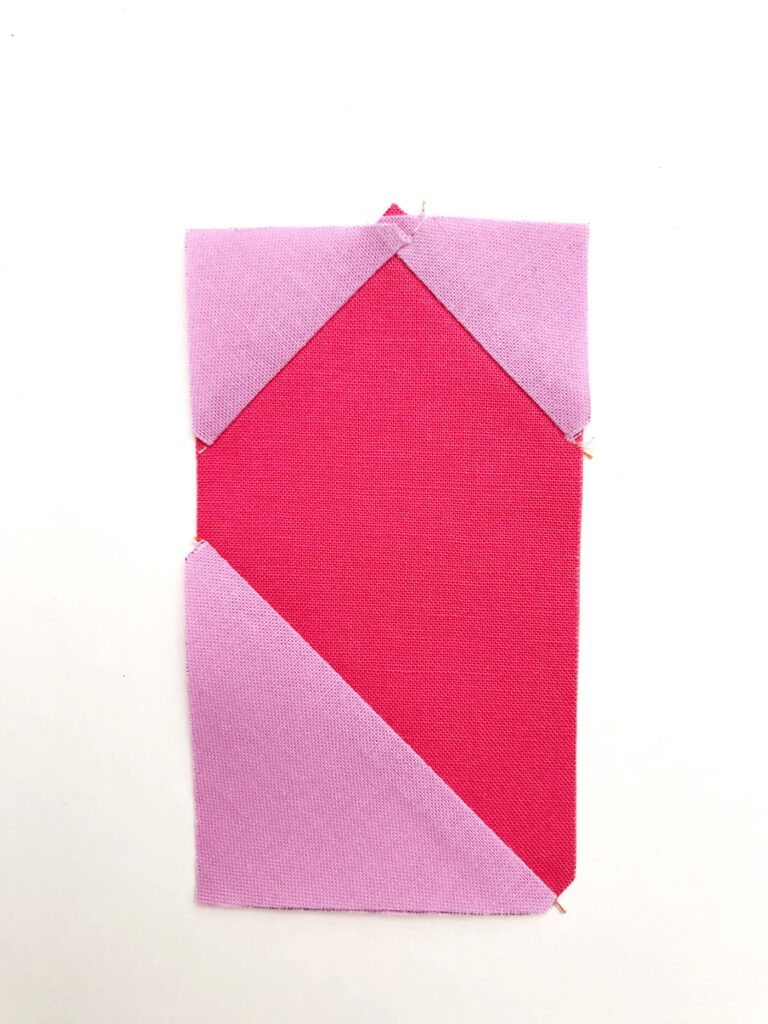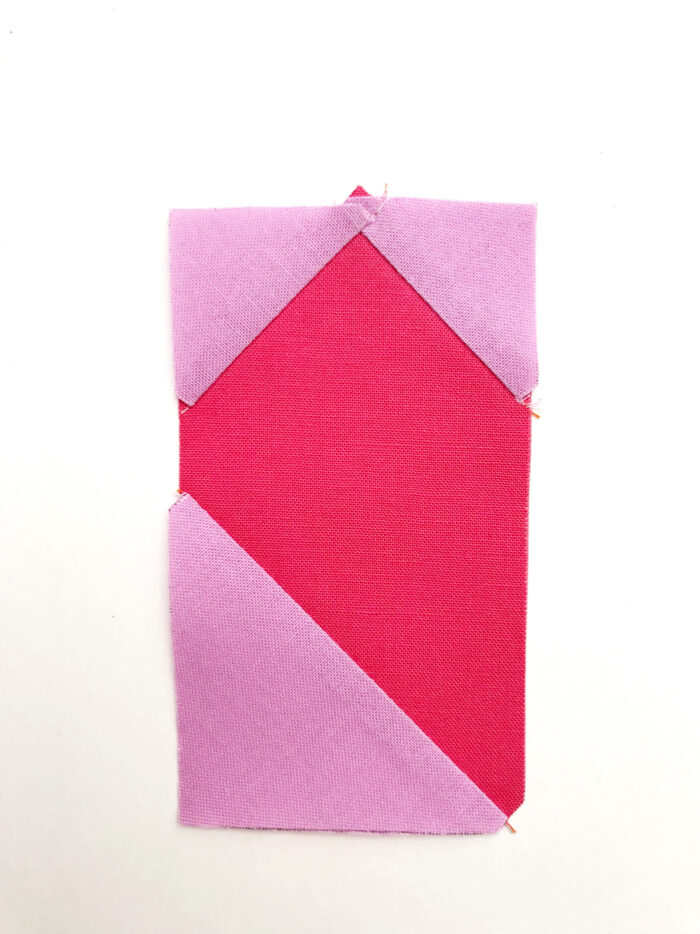 Repeat the previous step for the right side of the heart, mirroring the left side.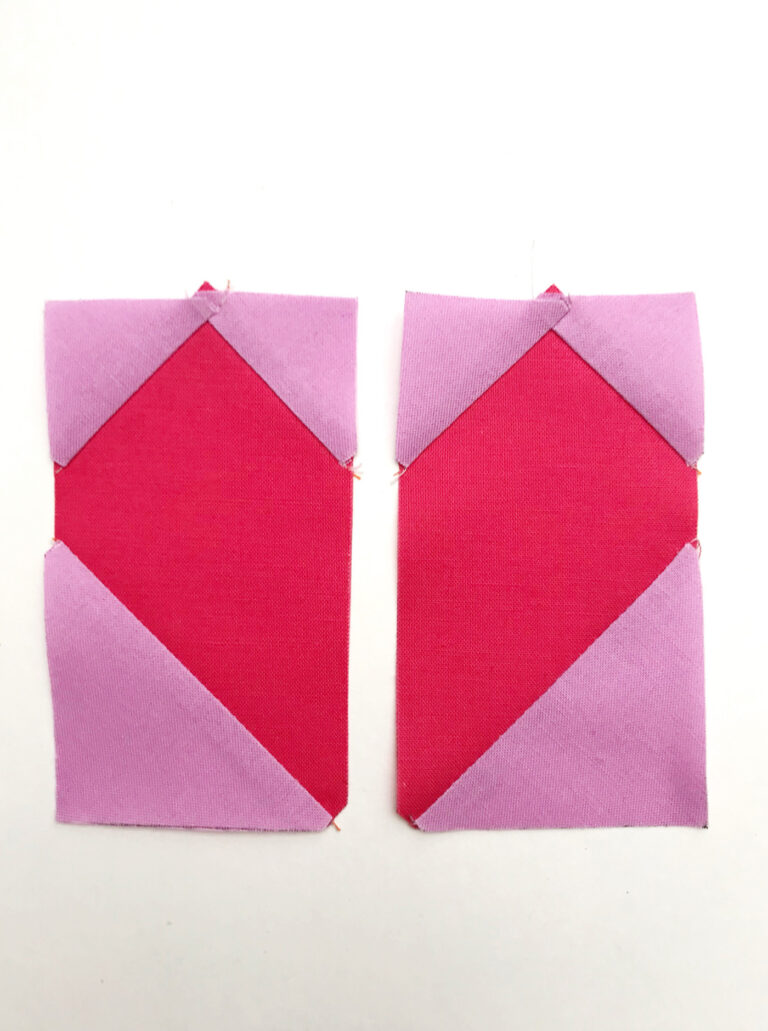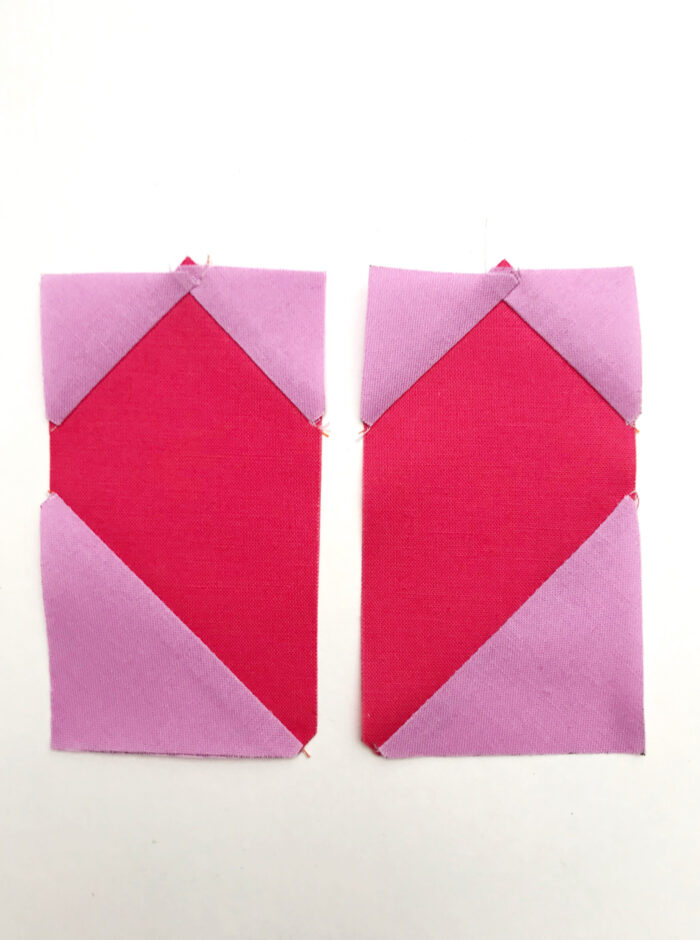 Stitch the two pieces together to complete the heart block.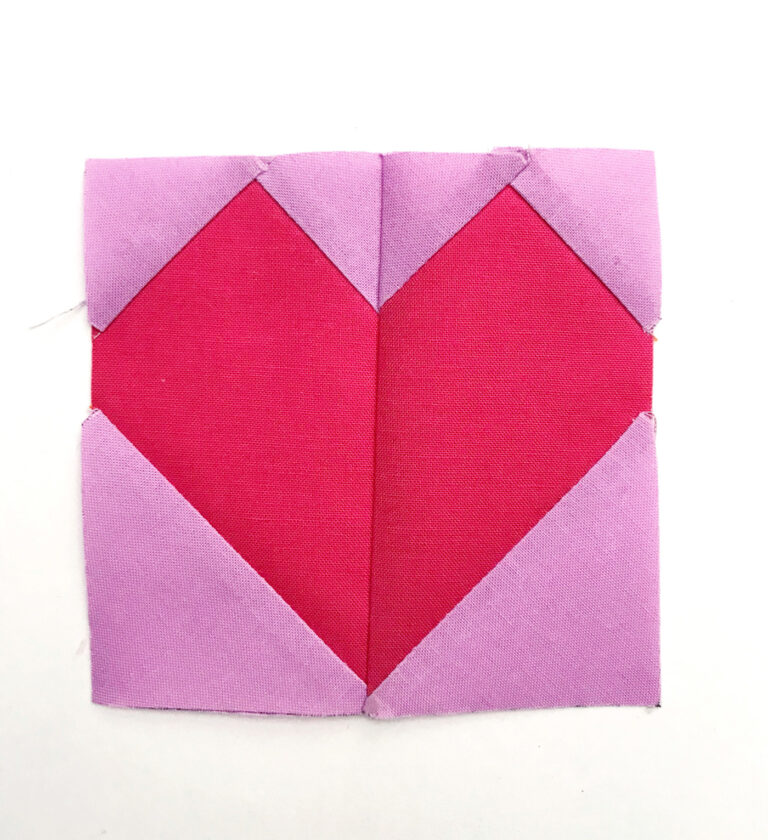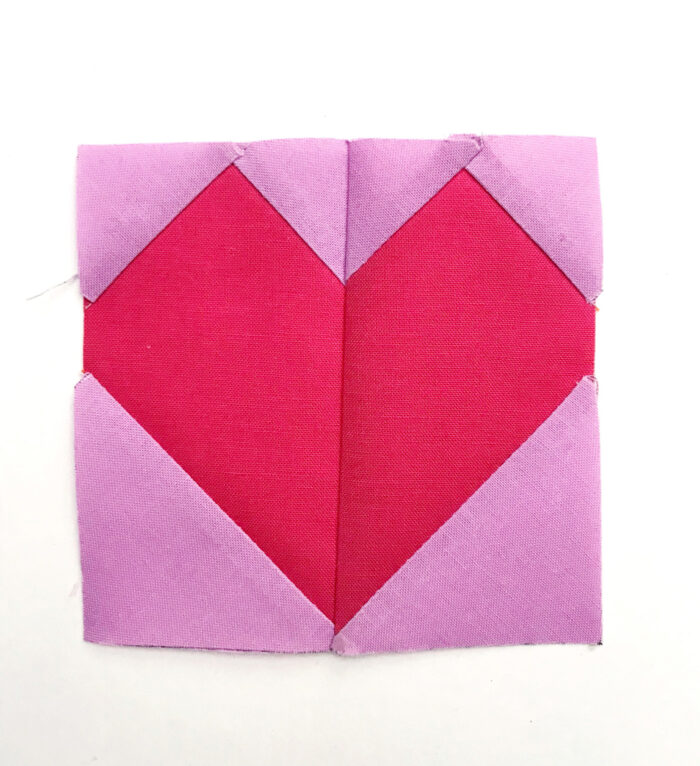 Step Two:
Take the batting and backing fabric and layer up into a quilt sandwich.  I like to use spray baste to adhere the layers together, especially because this is a small project and pins would get in the way. 
Quilt your coaster as your heart desires! I've chosen vertical straight line quilting to keep with the modern aesthetic but you could opt for hand quilting or anything you like.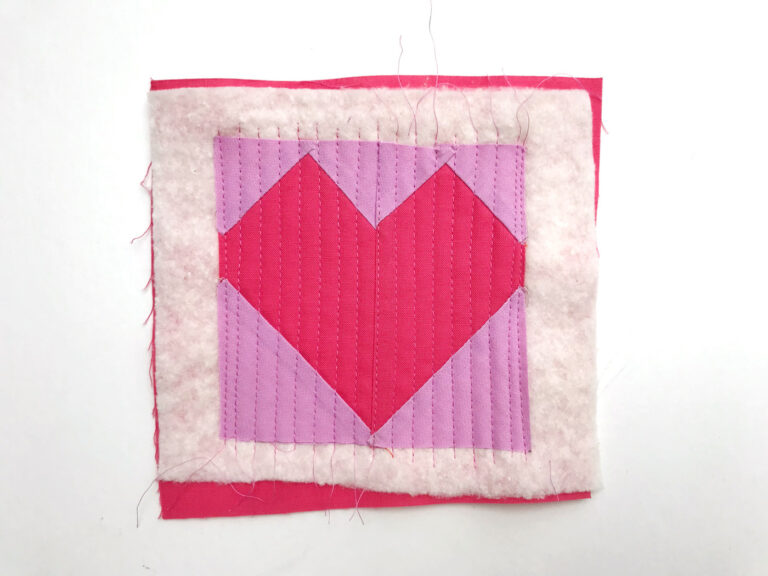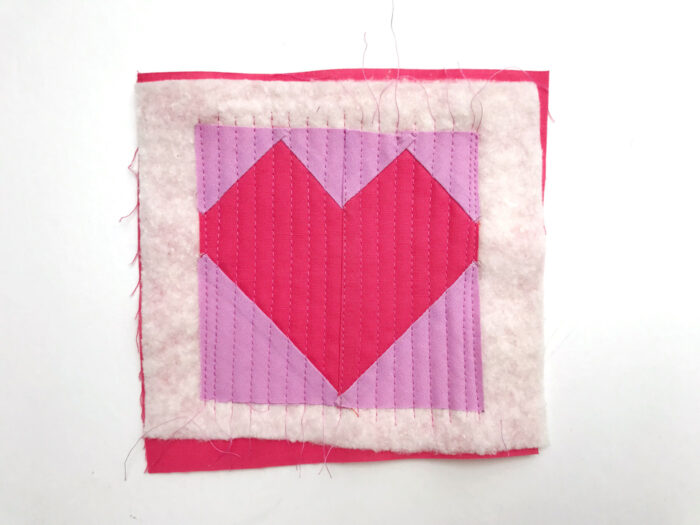 Trim off the excess batting.  Take the pocket piece and fold a ¼" seam and then fold again along the 5" edge.  Iron in place.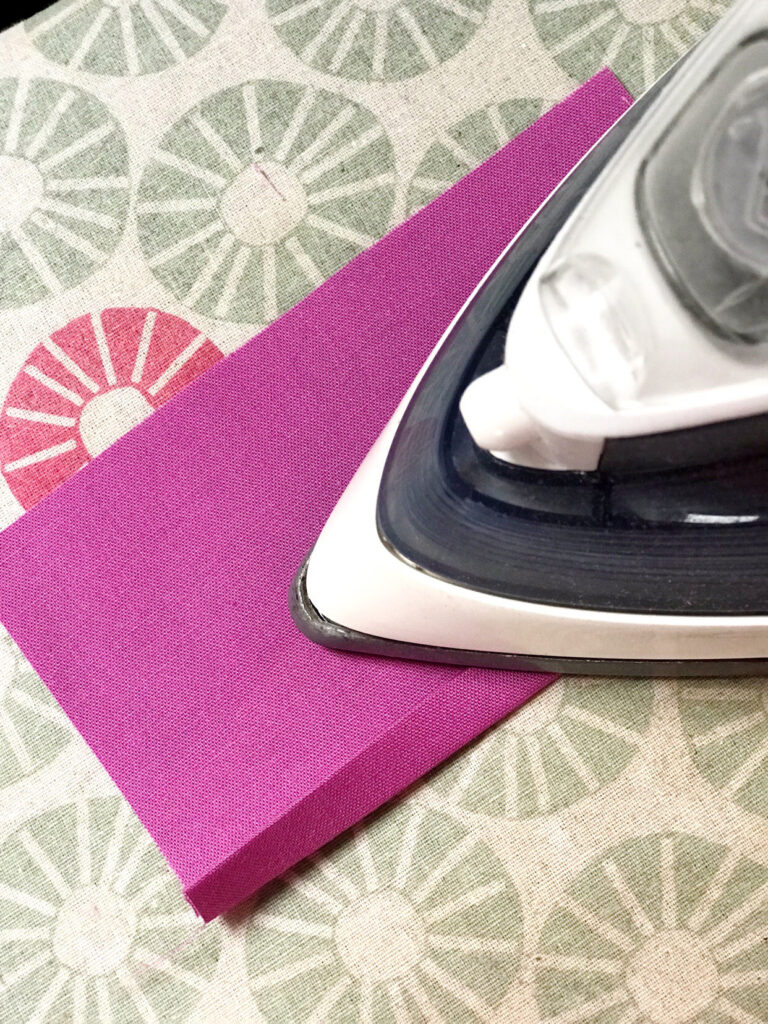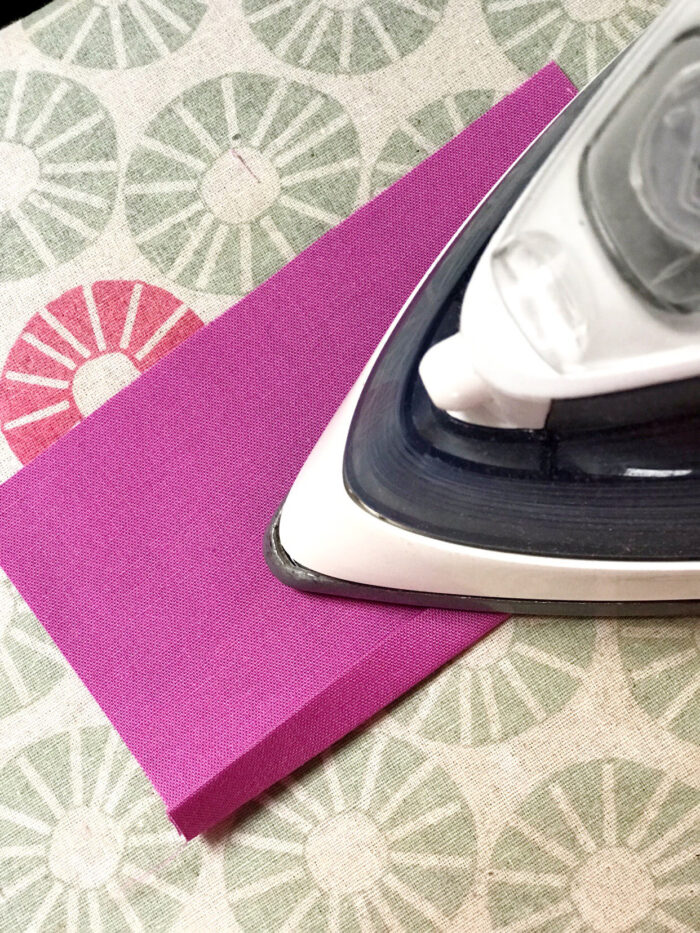 Top stitch across the top to secure the seam. 
Step Three: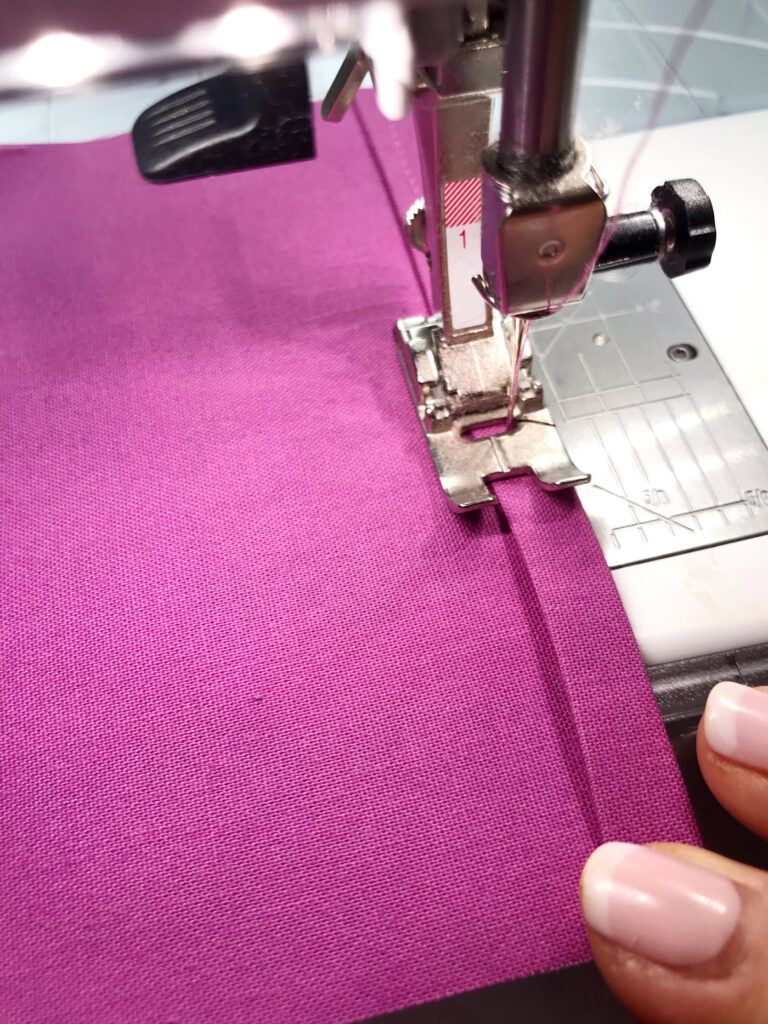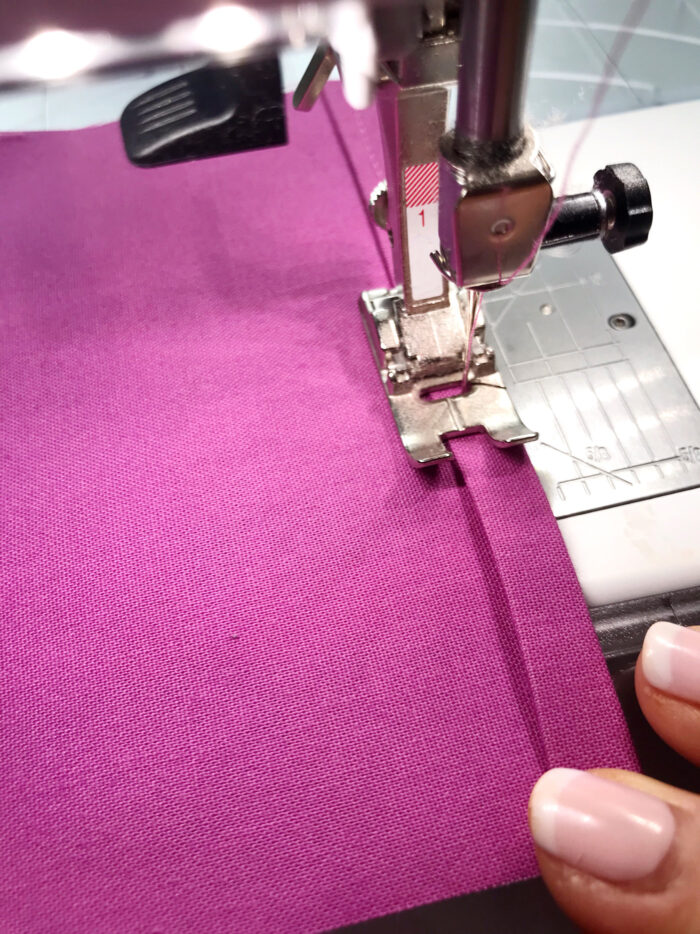 Place the pocket with the right side up and raw edge in line with the bottom of the coaster.  Trim to size.  Clip in place with binding clips and use a basting stitch to secure the pocket in place.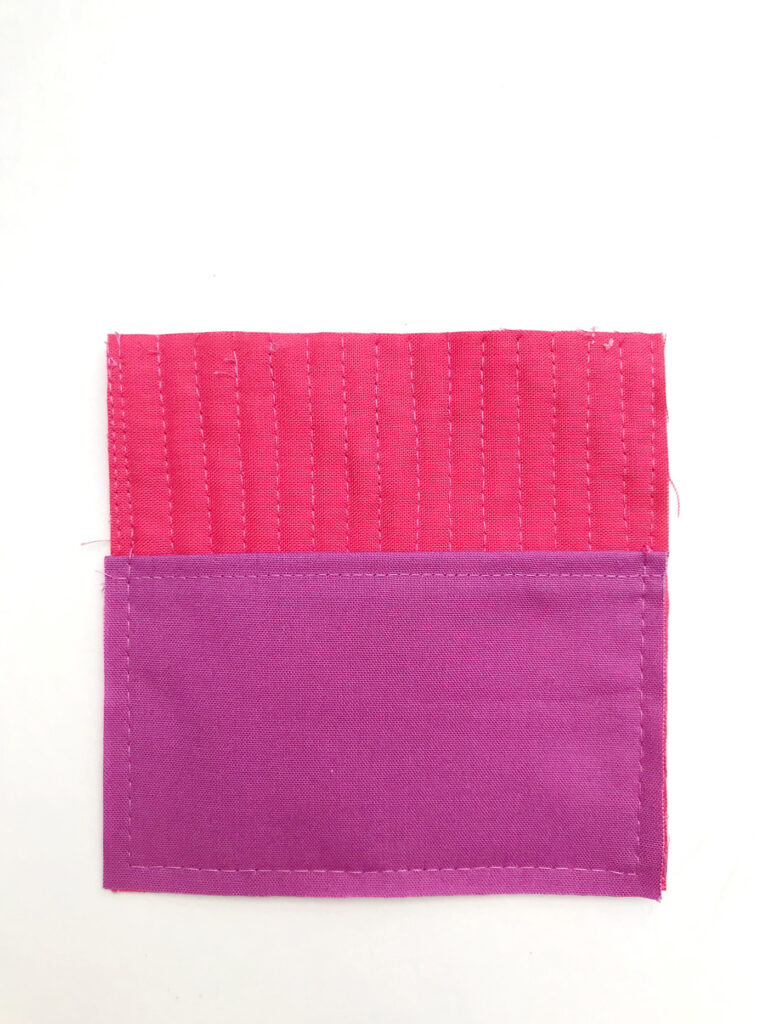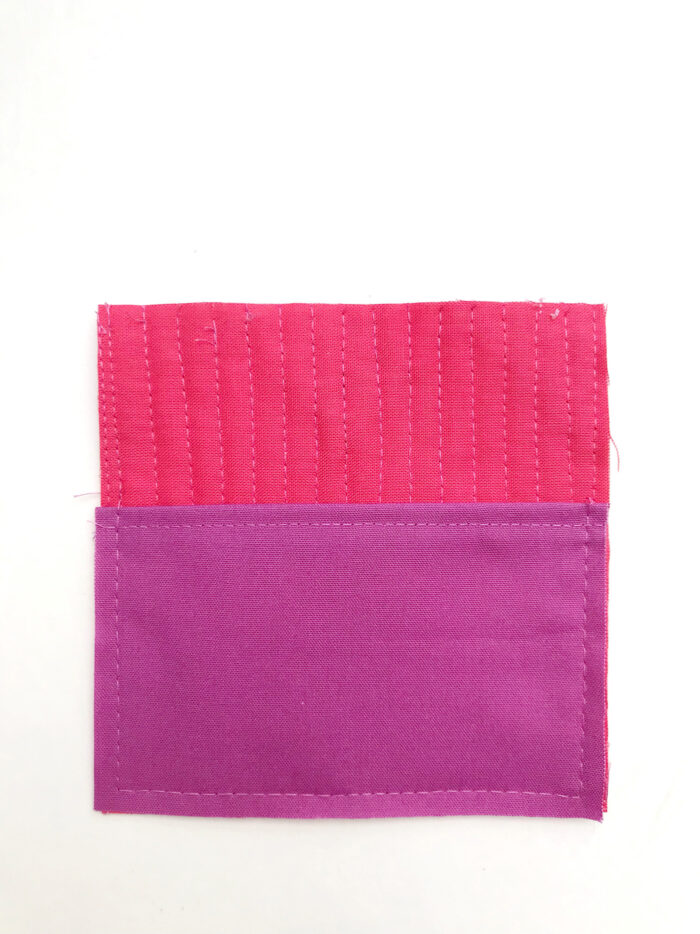 Now it's time to add the binding.  As it's such a small project we're going to use single fold binding.  Stitch to the front of the coaster ⅜th of an inch from the side, mitering the corners as you go.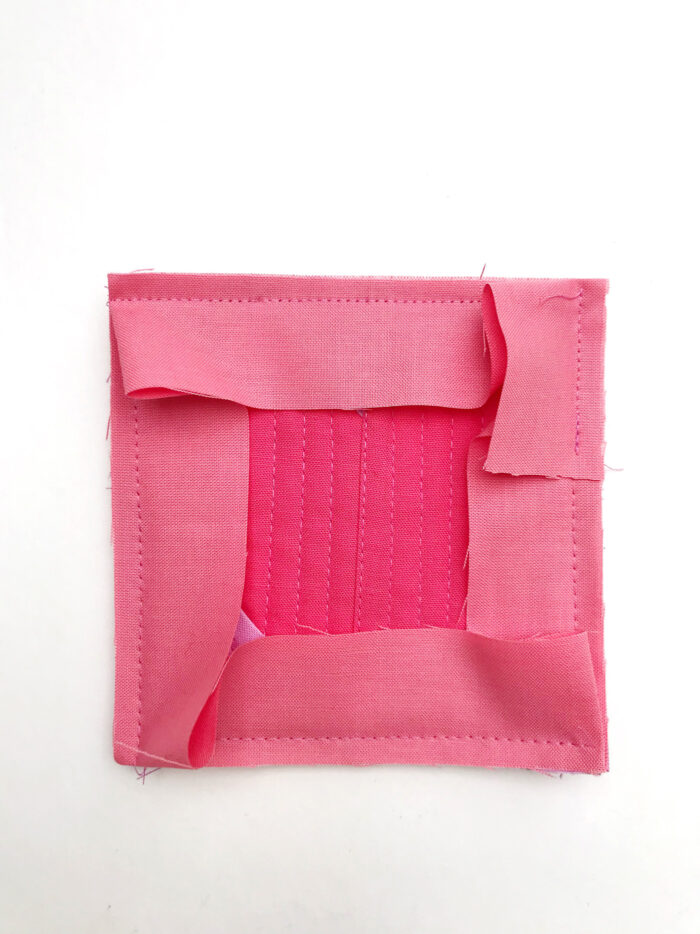 Finishing:
Hand sew to the reverse of the coaster for a neat finish.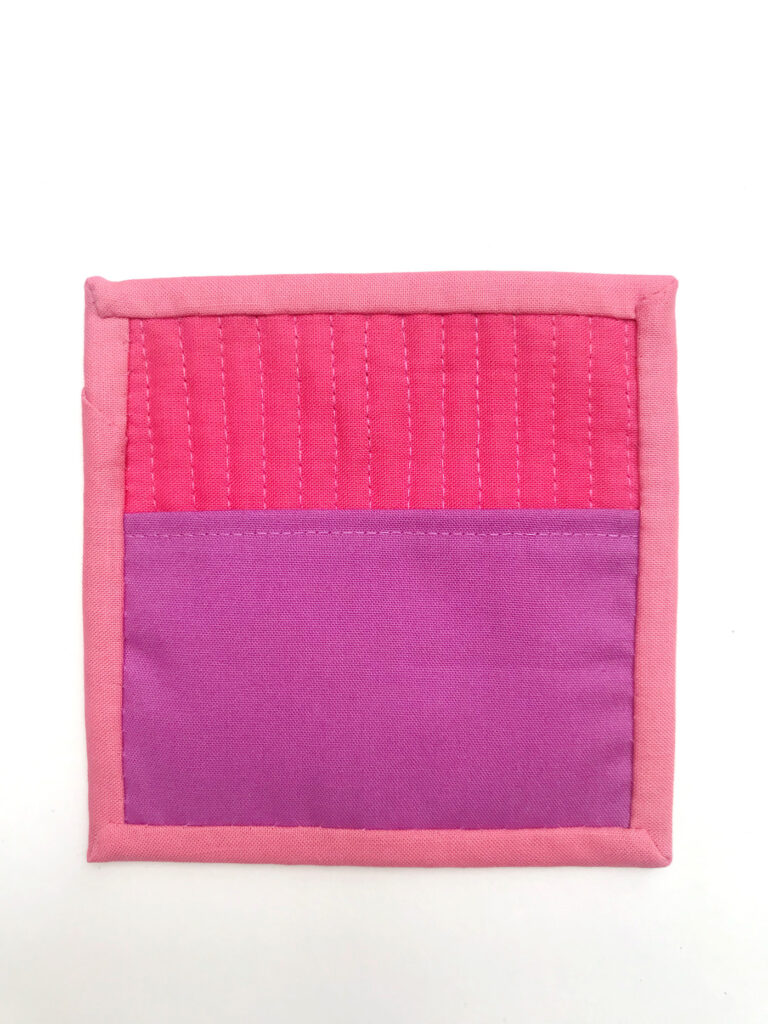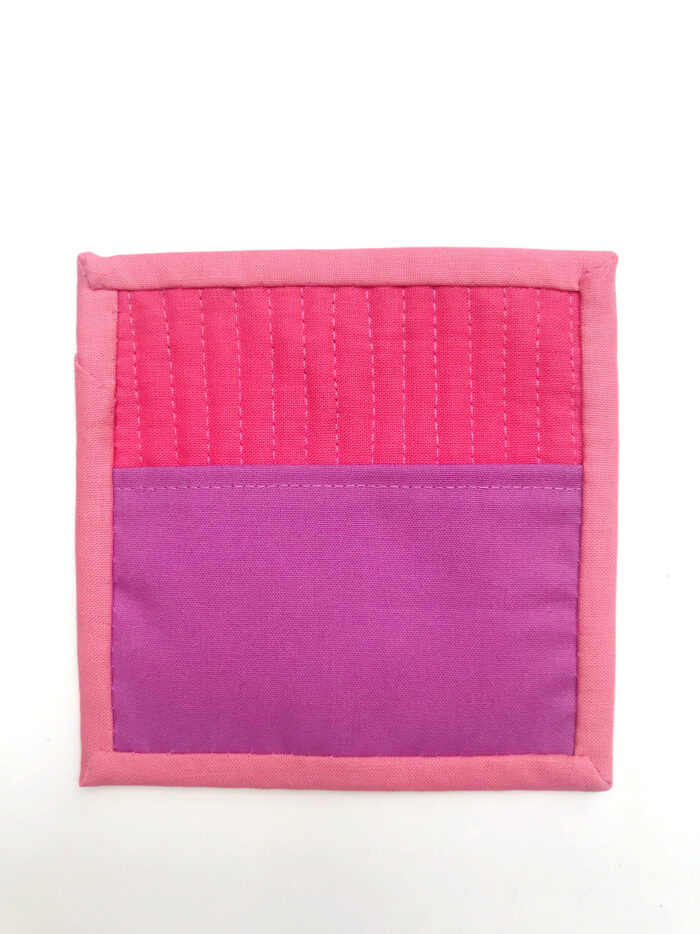 Next up, it's time to write those secret love notes!  I've been teaching myself lettering this year, so I've been playing around with letters and shapes.  But you can put whatever you want on your secret notes!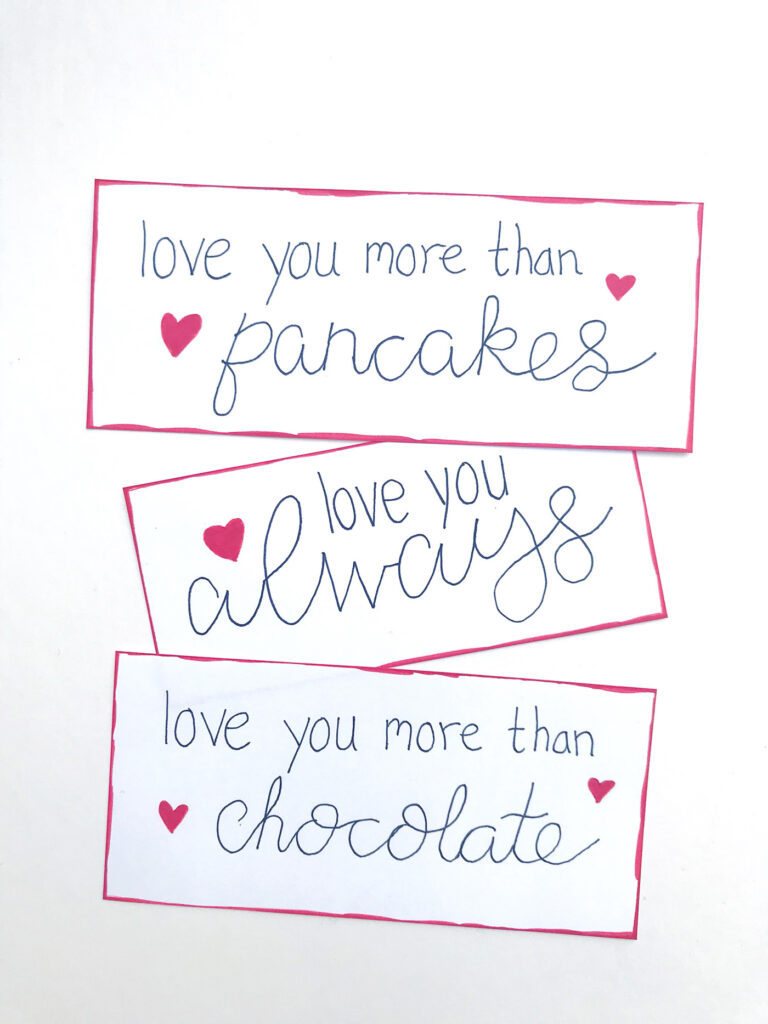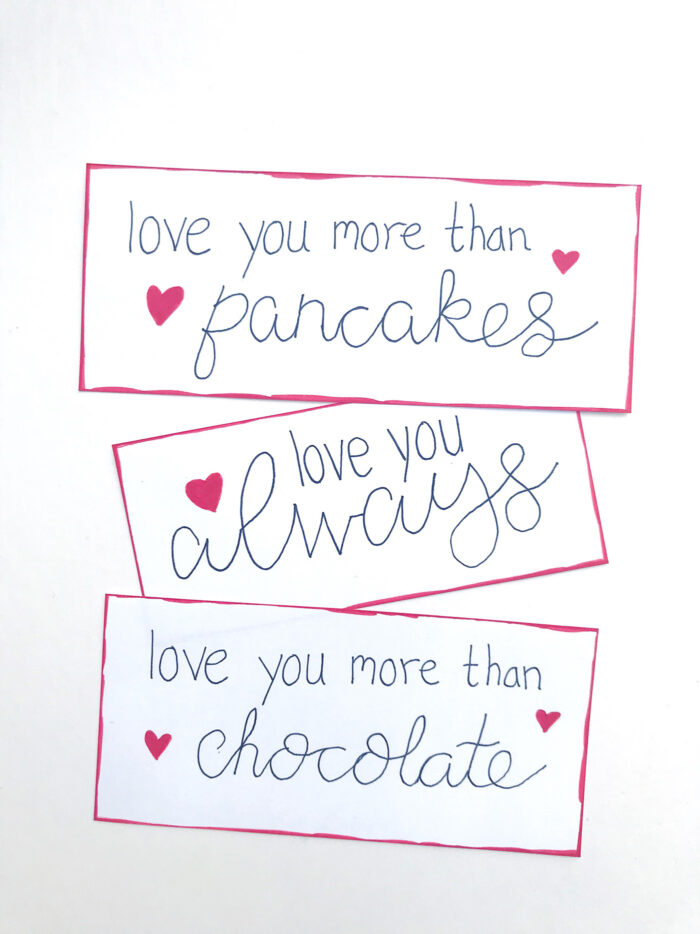 Fold them up and pop them in the pocket of your coaster (s).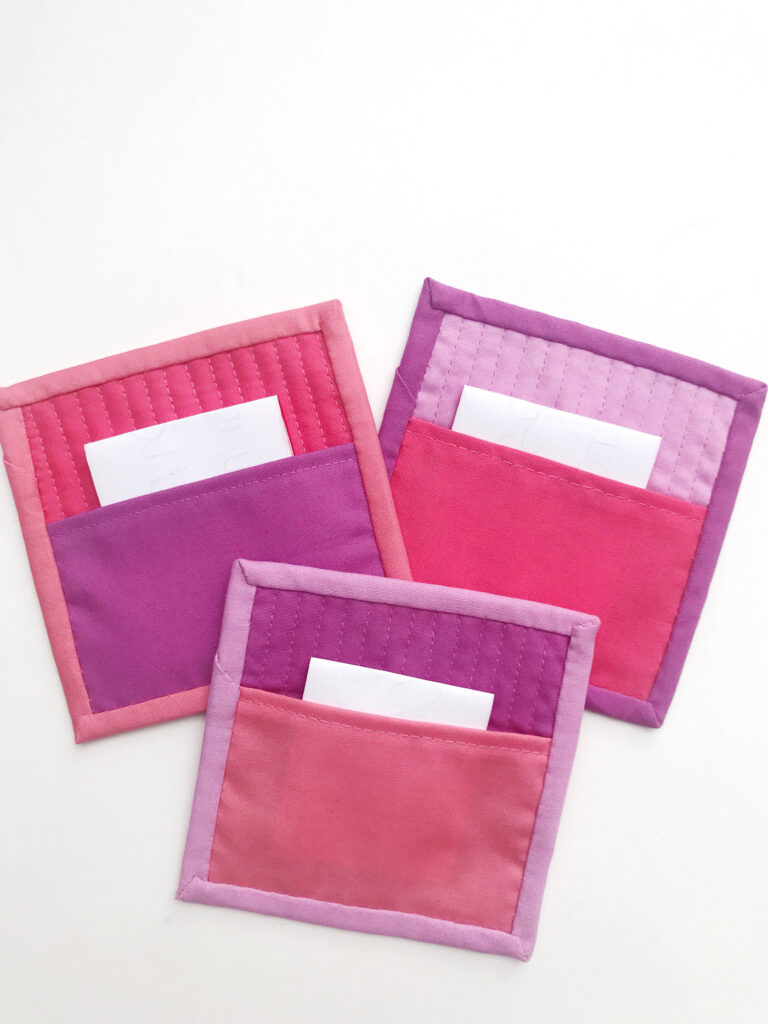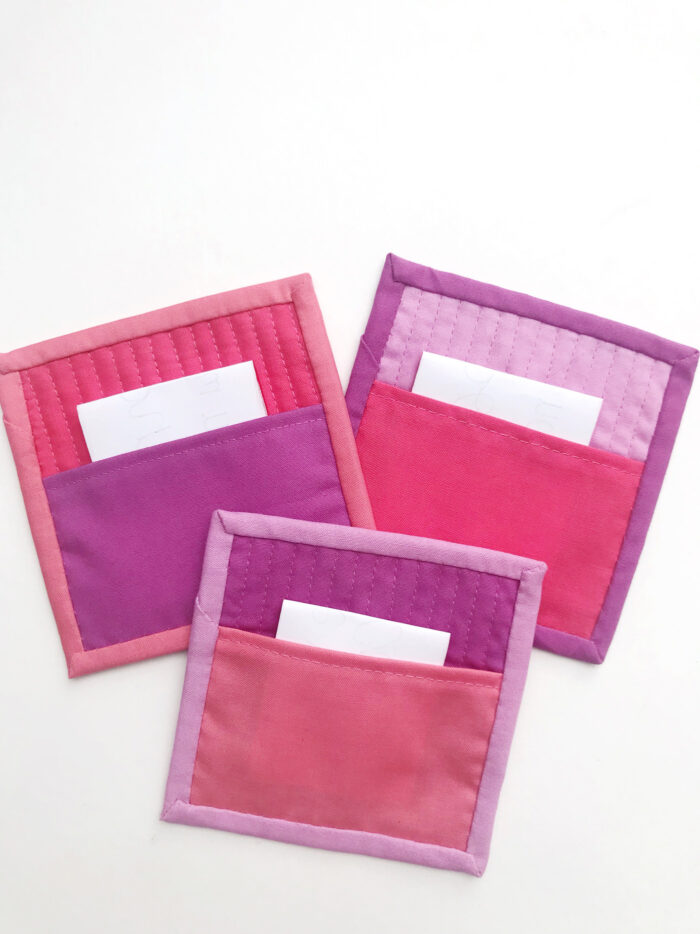 And now you are ready to share the love and give your secret coaster to your loved ones.  You might want to give them a hint that there's something to look for before they put their glass on it!    
Wishing you a very Happy Valentine's Day!
Sarah x
About the Maker: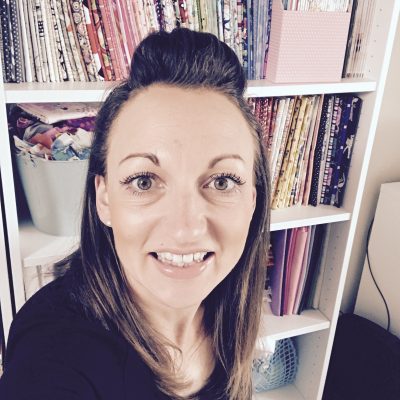 Sarah Ashford is a British Quilter and embroiderer and founder of the GreatBritishQuilter challenge on Instagram. Sarah regularly contributes projects to magazines and loves to spread the joy of quilting everywhere she goes. Follow her on Instagram at @sarahashfordstudio and be sure to check out her beautiful sewing room decals in her Etsy shop www.etsy.com/shop/sarahashfordstudio
More Valentine's Day Craft Ideas:
Heart Earbuds Case Sewing Pattern
How to Make a Heart Rag Wreath