Learn how to make a Heart Fabric Rag Wreath with this great tutorial from Simple Simon and Co! It would make a fabulous project for a Valentine's Day Crafternoon with your friends! Plus it's a fabulous fabric scrap busting project! If you like this post you may also like this Simple Heart Banner Tutorial.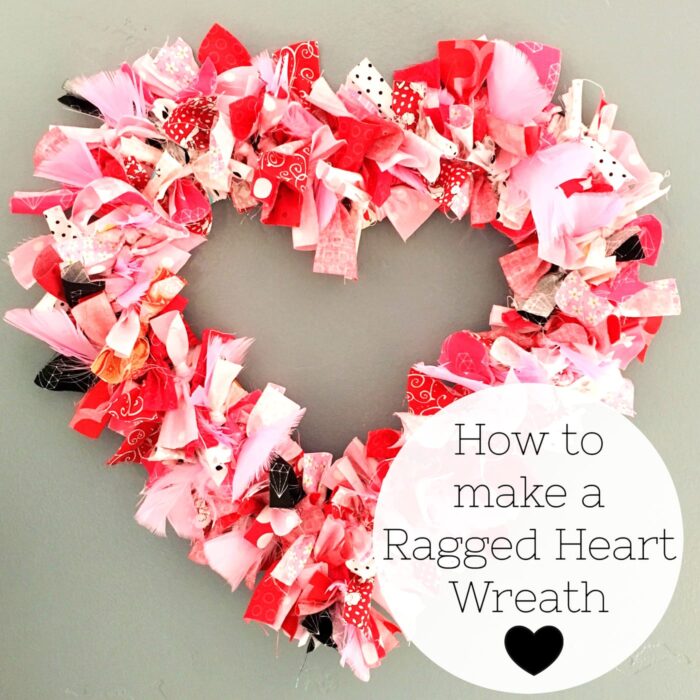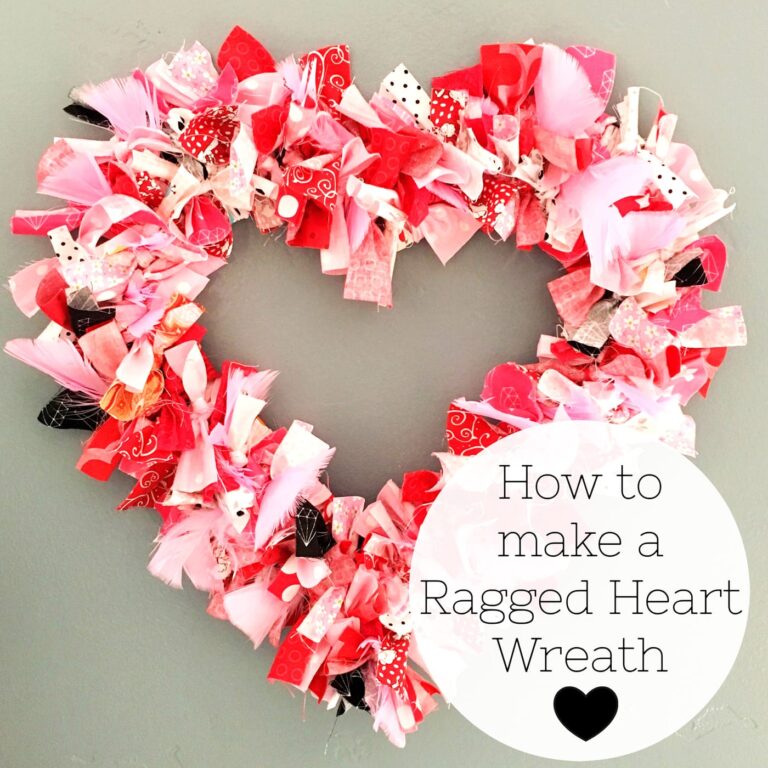 Fabric Rag wreaths are the perfect scrap busting projects so when I recently came across wire heart wreath forms I knew it was the answer for my overflowing pink and red scrap bins!
Table of Contents
Valentine's Heart Fabric Rag Wreath Tutorial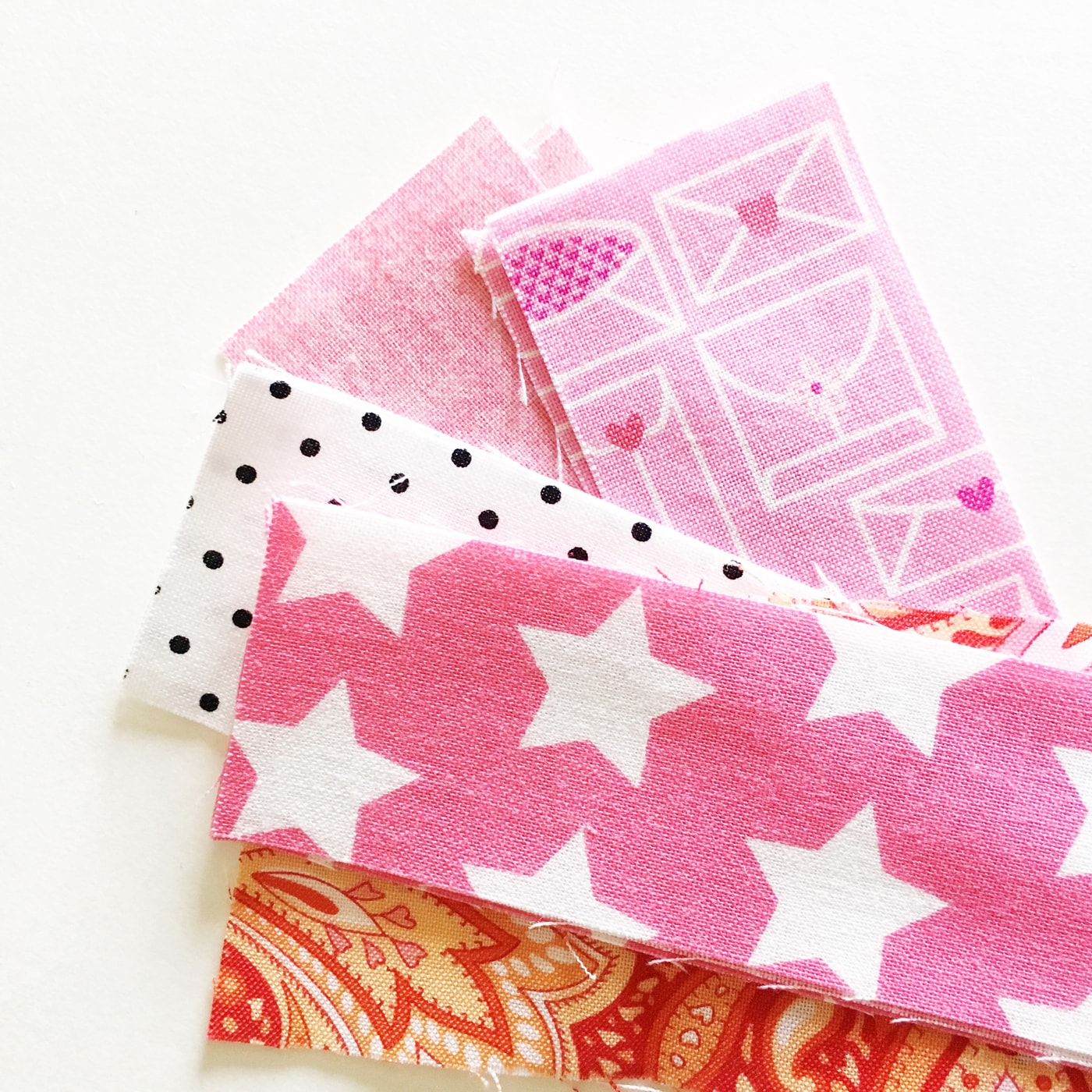 Rag Wreath Supplies
All you need to make these cute wreaths are:
A pile of scraps cut roughly 1.5 inches wide and 8 inches long.
A Heart Wire Wreath Form
And maybe a great movie to watch because all you have left to do is tie! tie! tie!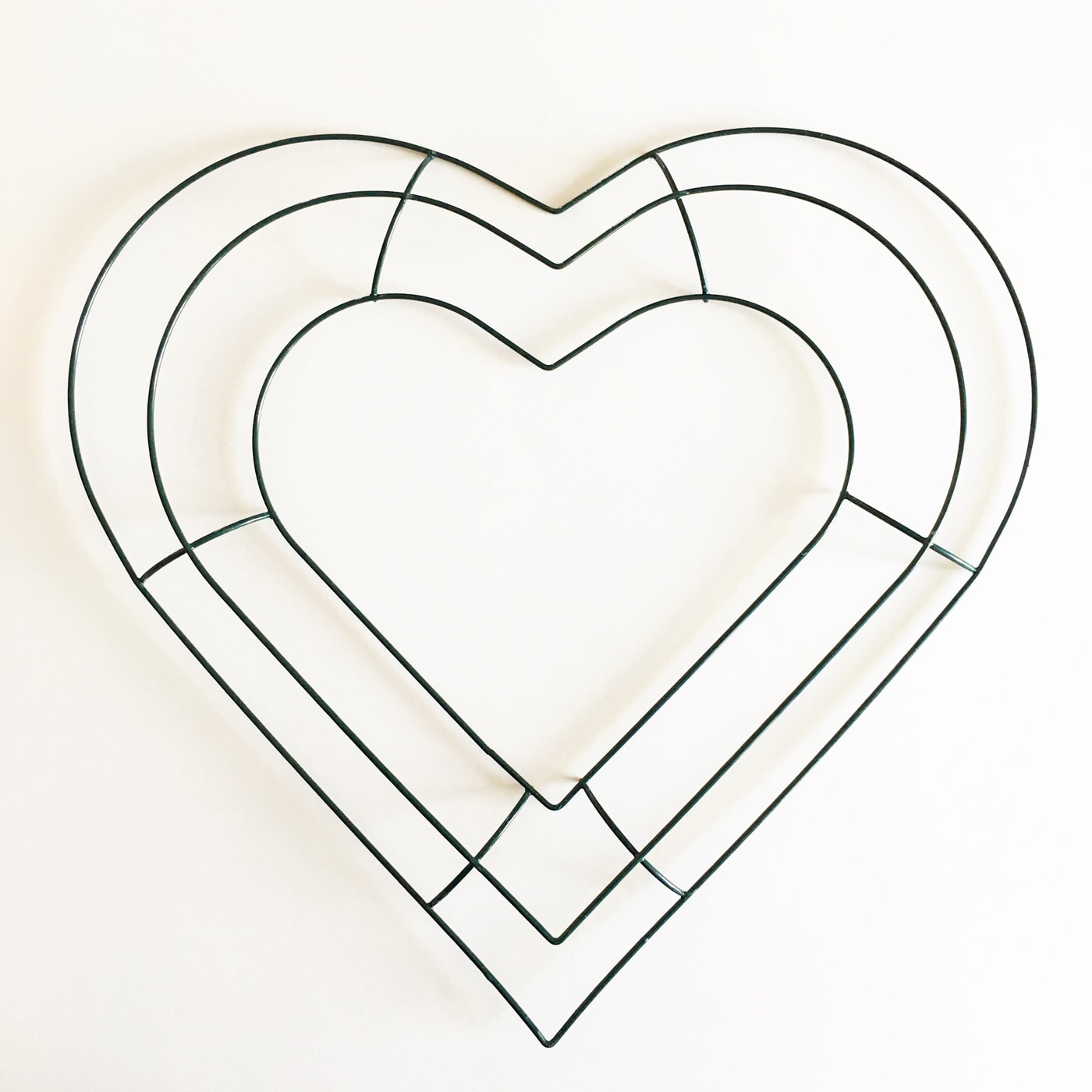 Heart Rag Wreath Directions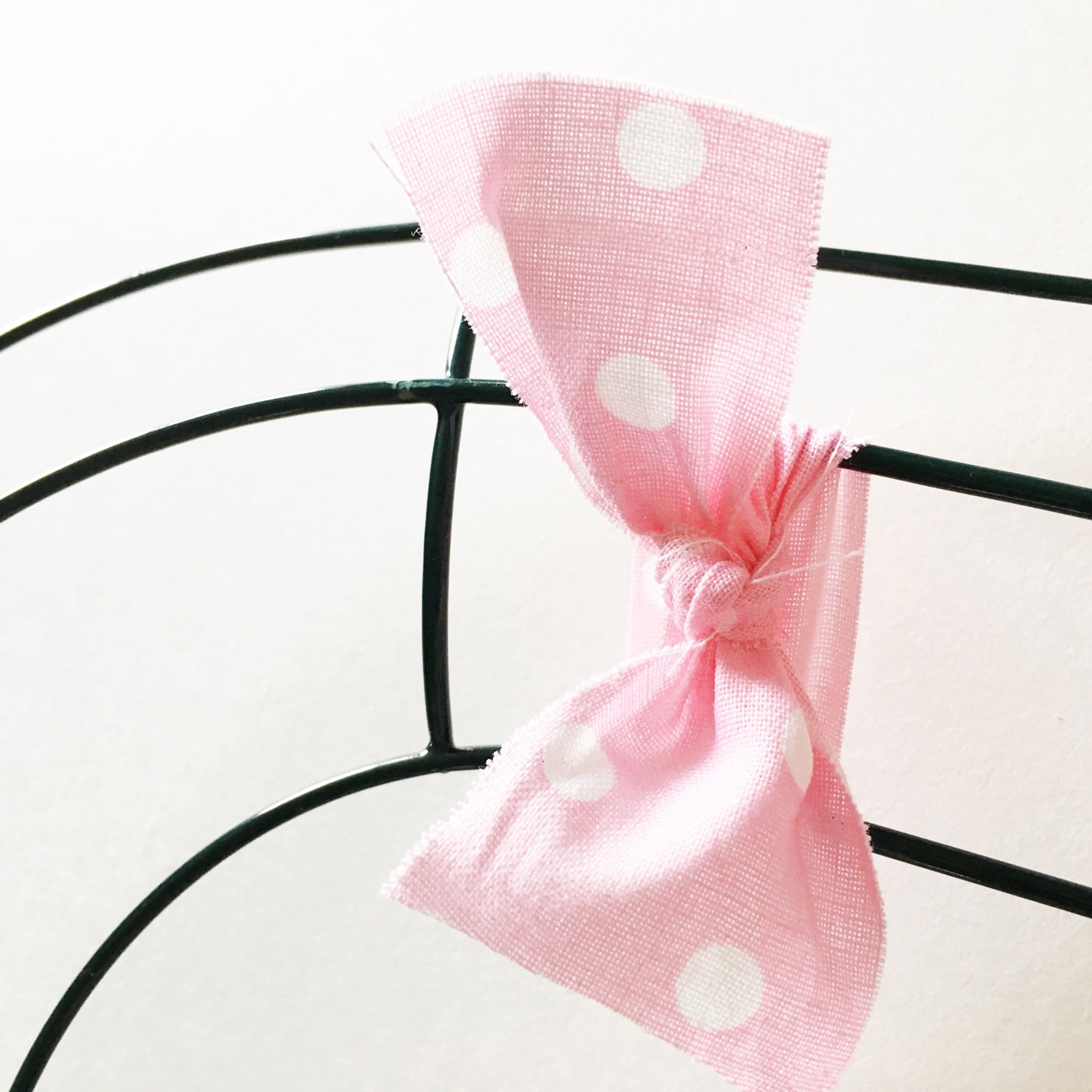 ;Grab one scrap at a time and tie a double knot around 2 rungs of your wire frame…making sure to place the knot in the front.
Alternate your knots back and forth between the three rungs of your frame.
Remember to slide your fabric knots close together as you continue to tie your way around the frame.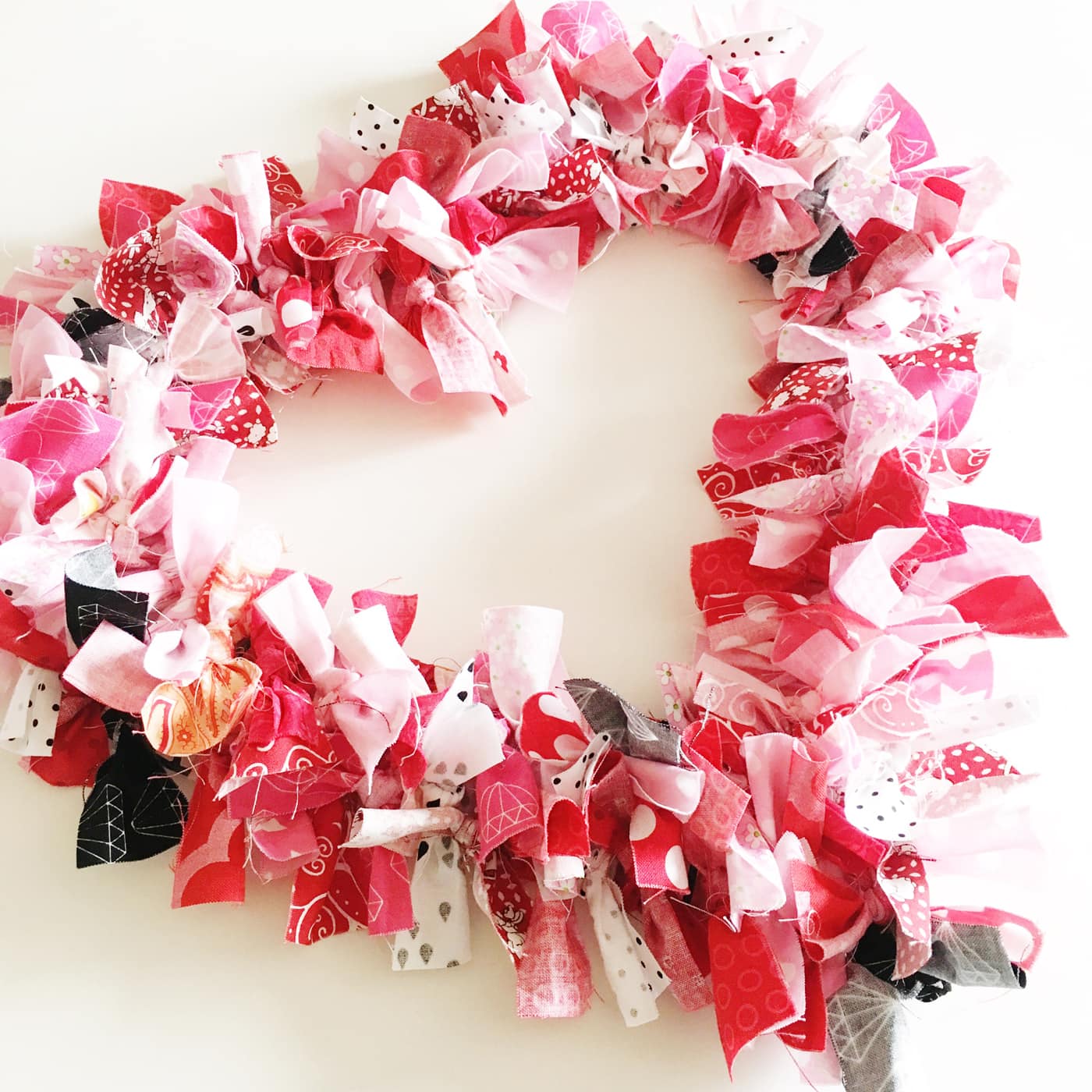 And that is it. Tie, alternate, slide.
It's easy…it's relaxing…and it's great to work on during your favorite movie.
When you are finished it will look something like this from the back: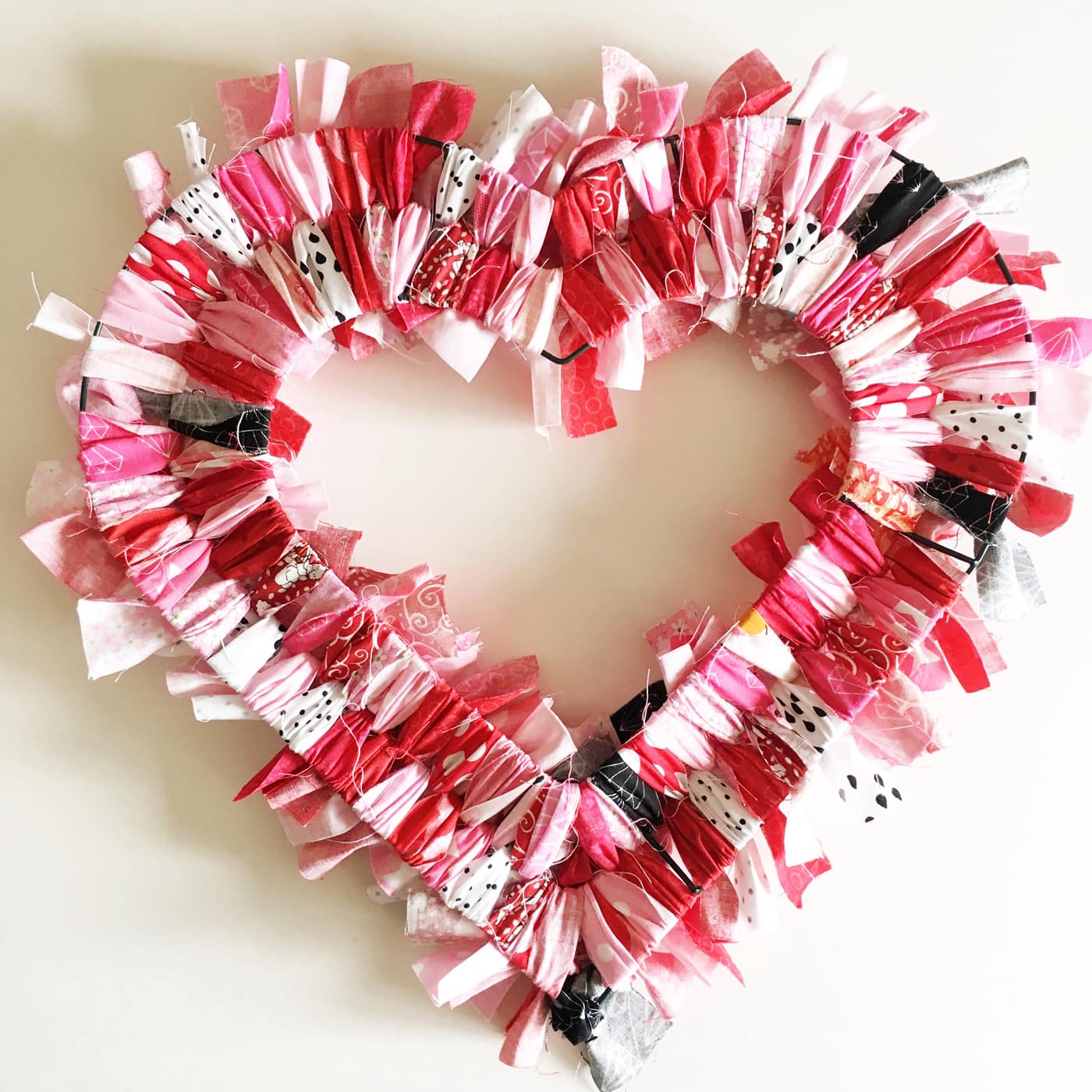 And something like this from the front: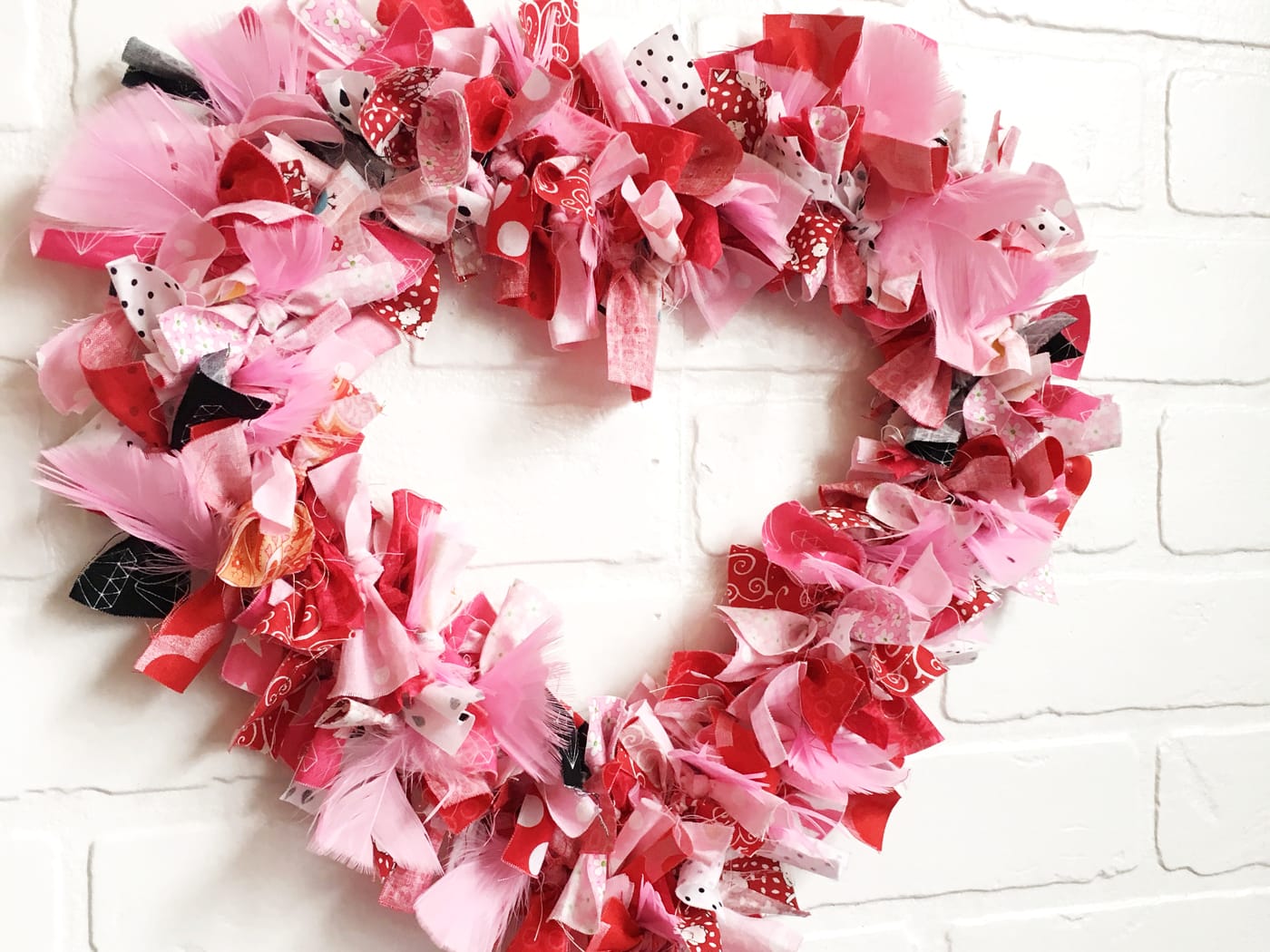 And your scrap bin will thank you for it!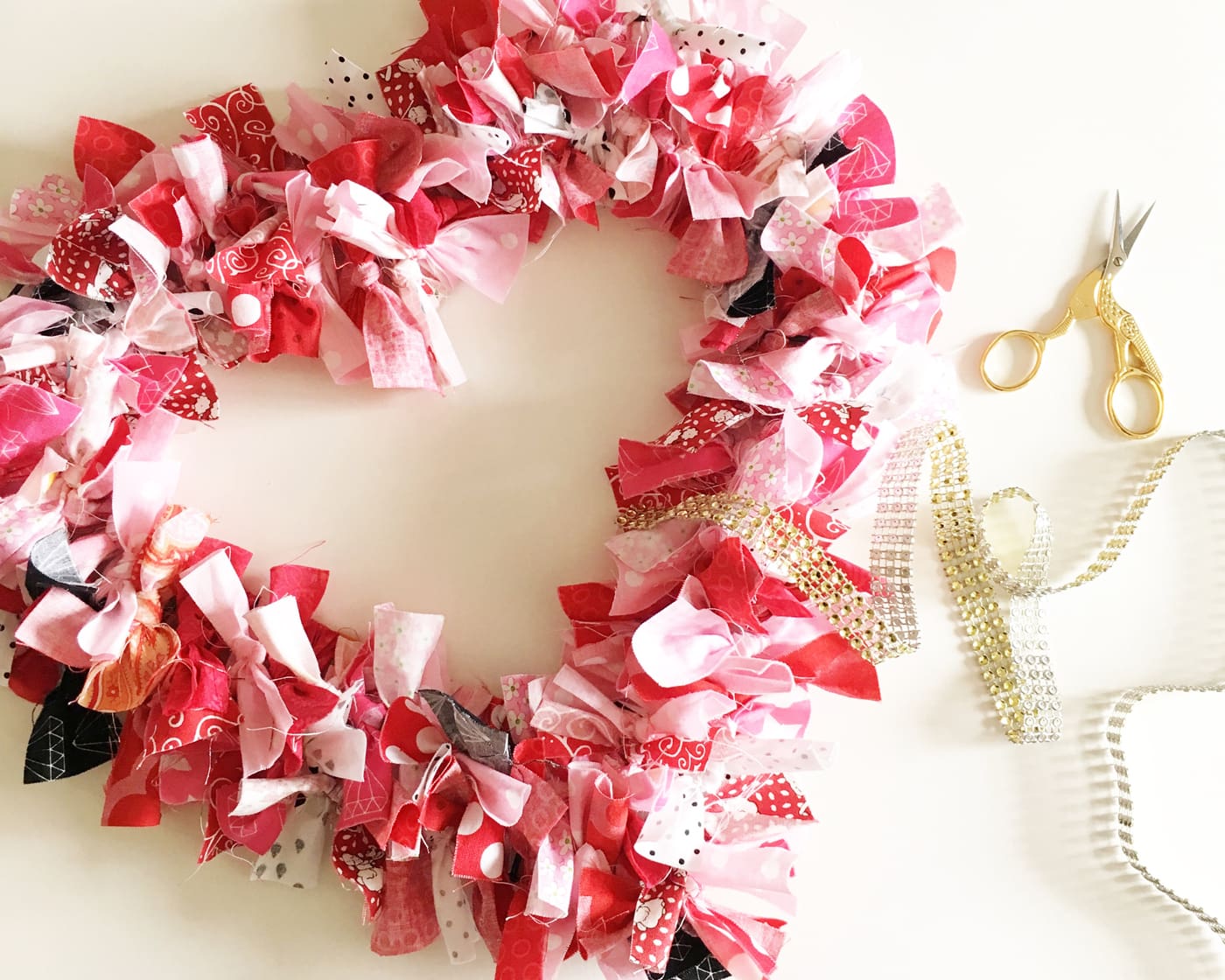 About the Makers:
We are Elizabeth and Elizabeth, two girls who married brothers and ended up with the exact same name. We are also the same age, both former school teachers, have the same number of children, live in the same county, have dogs rescued from the pound, and share a love for sewing, quilting and the art of homemaking.
Together we blog over at Simple Simon and Company where we get the opportunity to share tips, tricks, tutorials, recipes, and thoughts with our readership.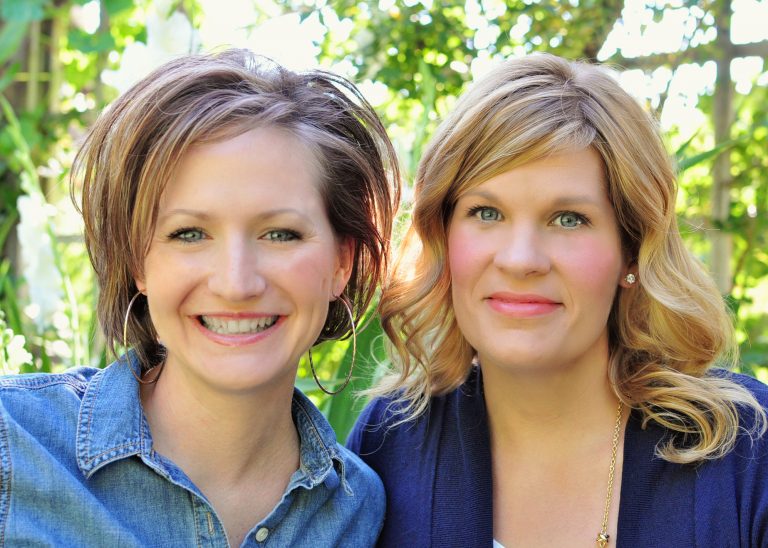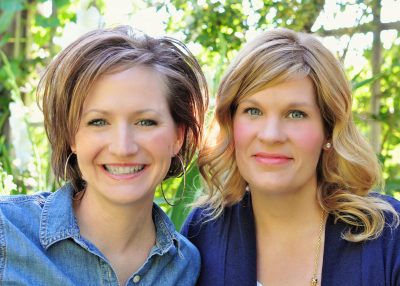 More Great Projects from Simple Simon & Co: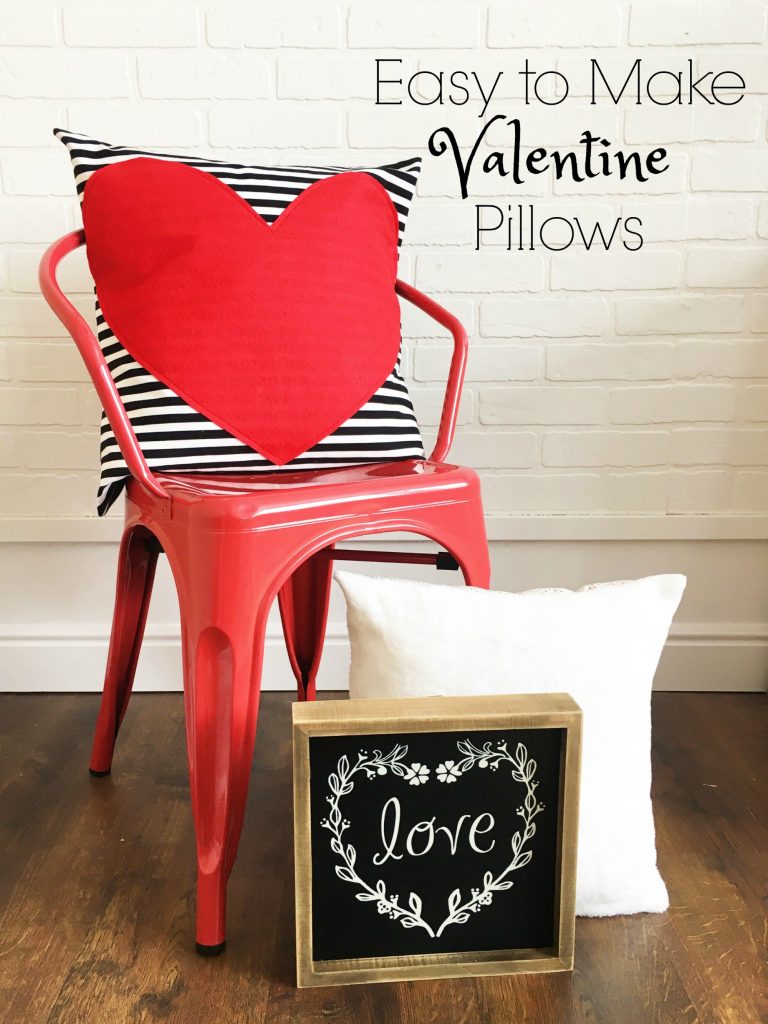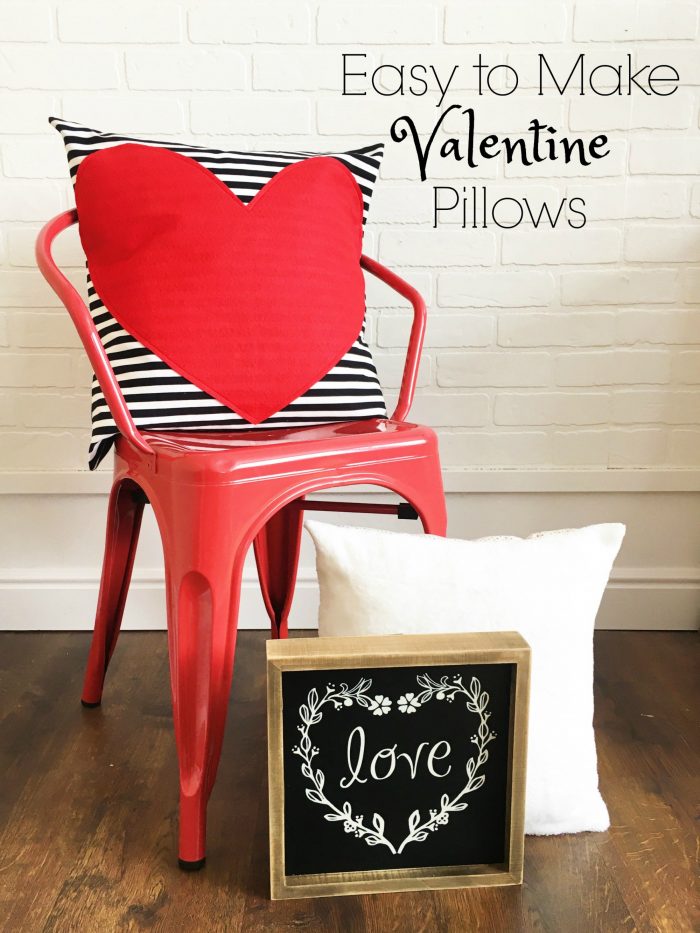 Easy Valentine Pillow Tutorial