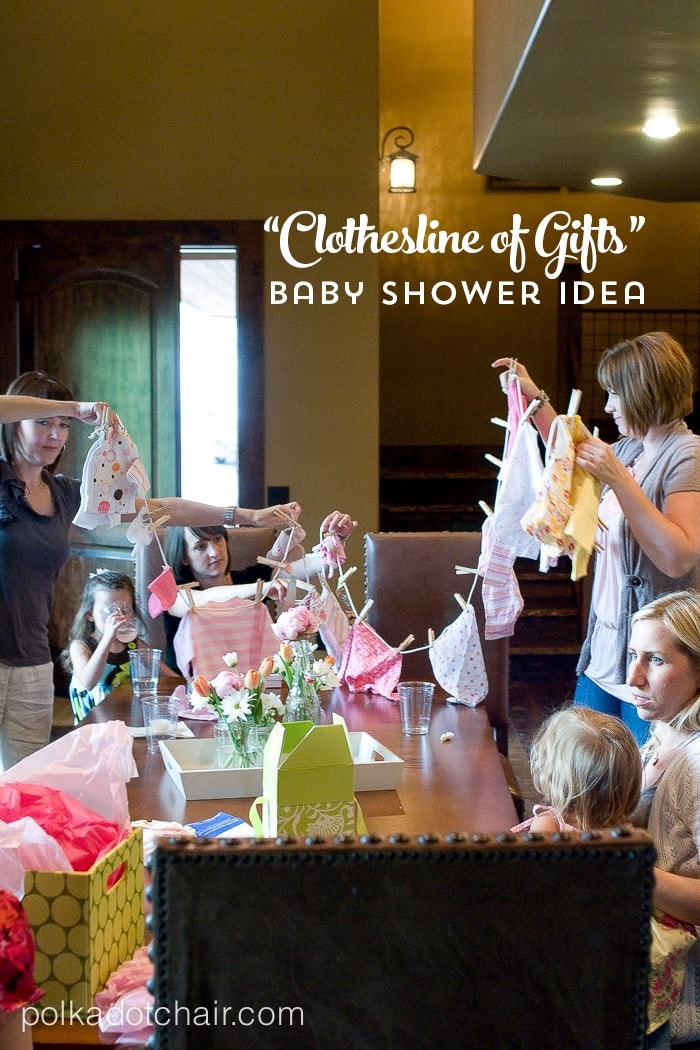 I just had to "check in" here and share this awesome idea!
My sister is having her 1st baby girl and our good friend Ali threw Emily a little luncheon/shower this week.  My sisters friend Kari gave her the cutest gift. She took a bunch of baby things and a clothes line and pins and pinned all the gifts onto the clothesline and put them in a box.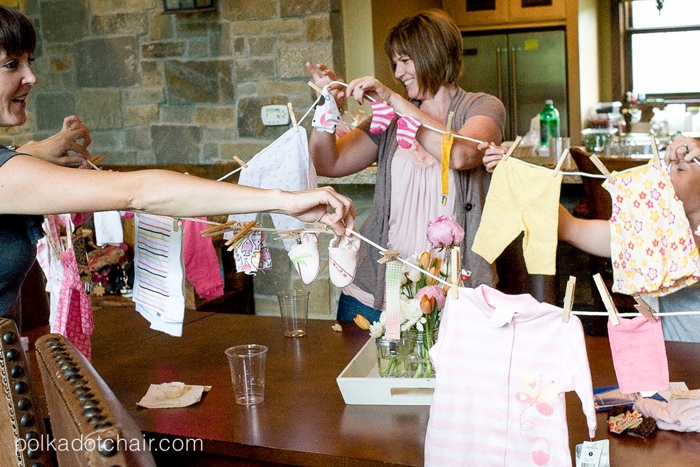 So when she opened the box she pulled on the string and passed it around the table, pretty soon there was a big chain of baby things all around the table!
It was such a fun and idea!! I just had to share it (not my idea… it was Kari's)….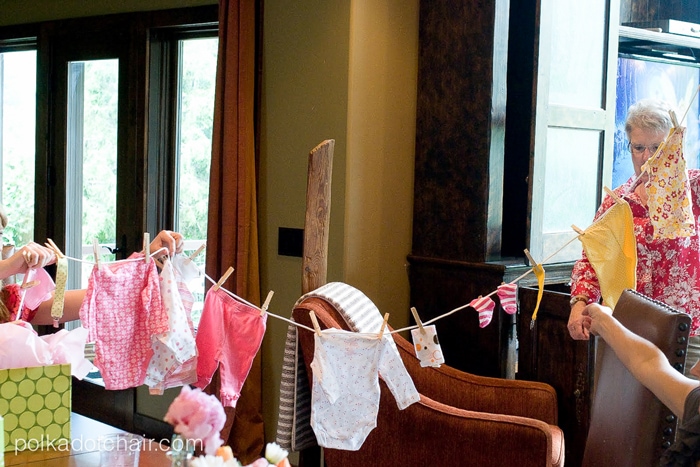 oh now for a little "true confessions"… I bought my sister a baby shower gift– I didn't make her anything *gasp*… and she's even having a girl!!! (easier to sew for baby girls)…. I'll have to catch up and sew some things for my new baby niece very soon…