Summer is just around the corner, why not create some fun Mermaid themed t-shirts and tote bags for your favorite "mermaid" with these free Mermaid SVG files designed for a Cricut Machine.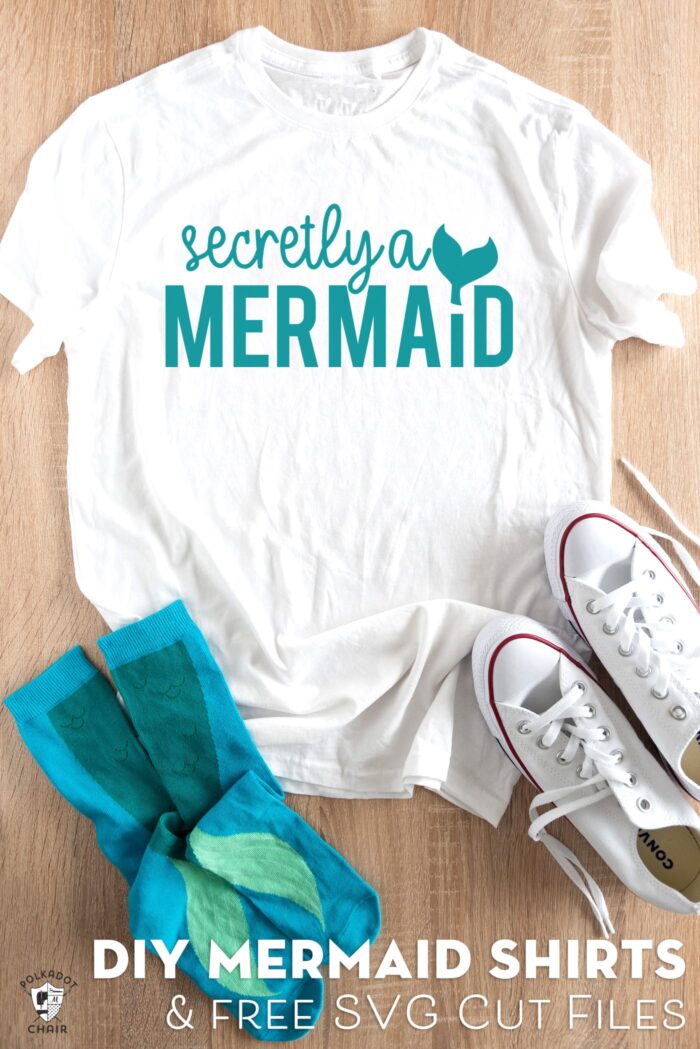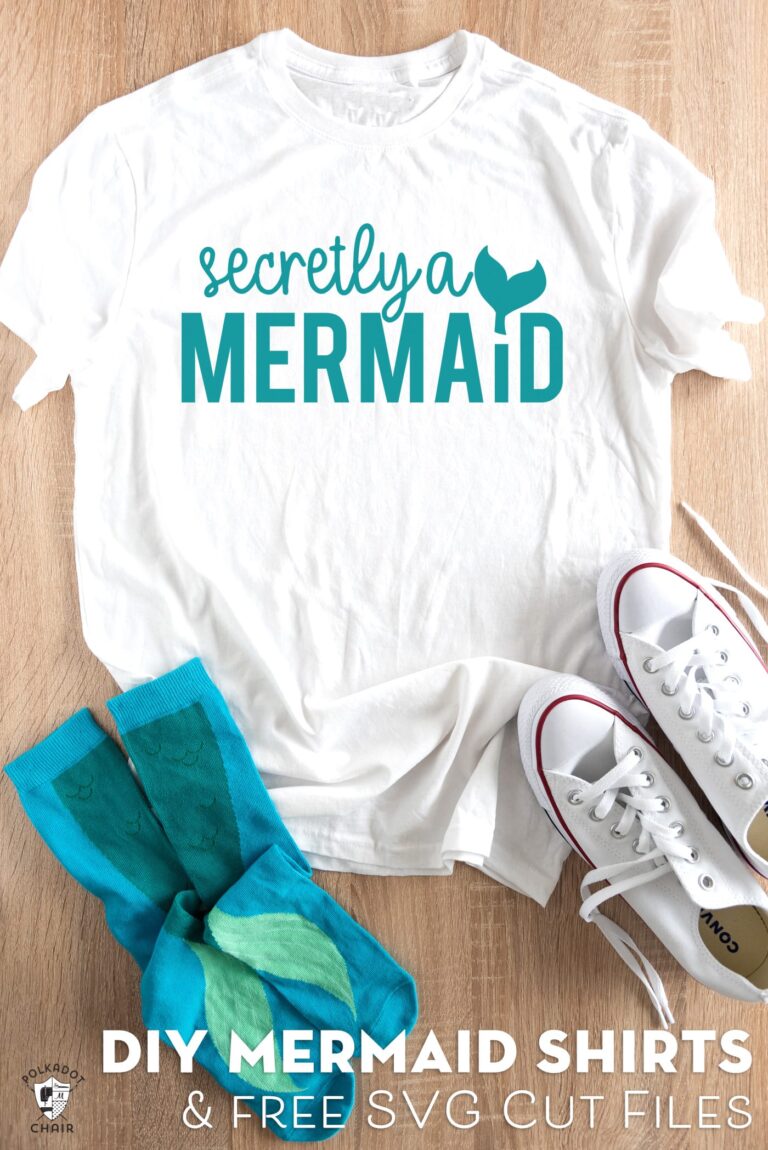 Hello there! It's a new month which means it's time for our free monthly Cricut SVG files. This month I thought it would be fun to take inspiration from my Let's Be Mermaids fabric line and share with you a set of Mermaid SVG files.
Table of Contents
What is an SVG File?
If you're new here, SVG files are files designed to work with e-cutting machines. I have a Cricut machine and love it. All you have to do is download the SVG files, upload them to your Cricut account and go crazy making stuff!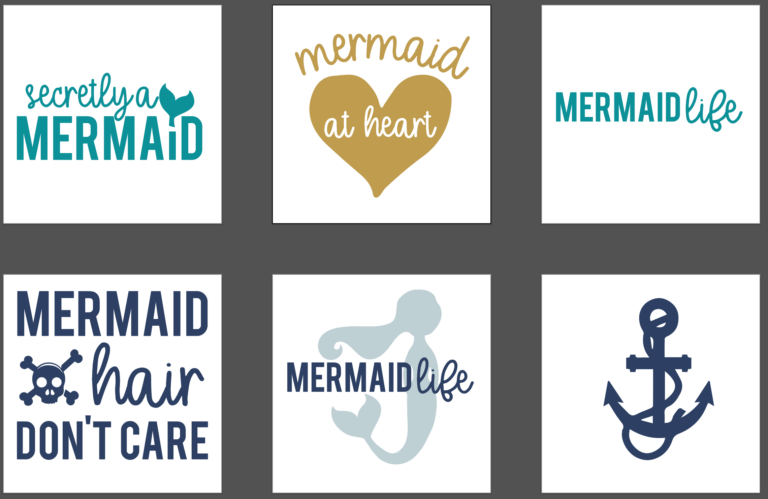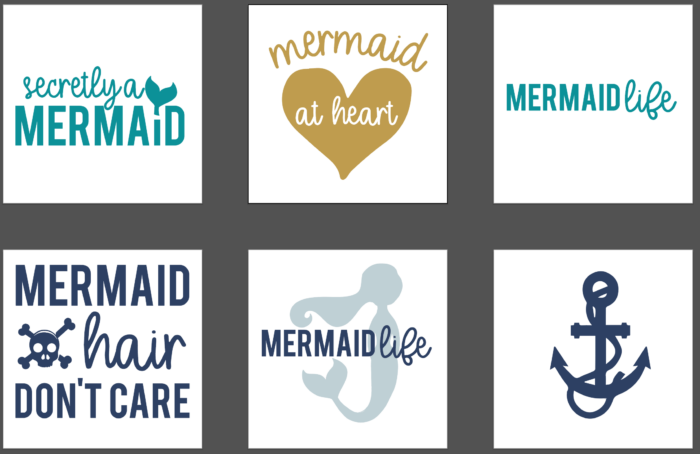 How to Get the Mermaid SVG Files
Fill out this form below and we will email you a zip file with all of the Mermaid SVG's. We can not send the files in any other format than ZIP.
About the Mermaid SVG Files
1- I'm Secretly a Mermaid SVG File (shown above).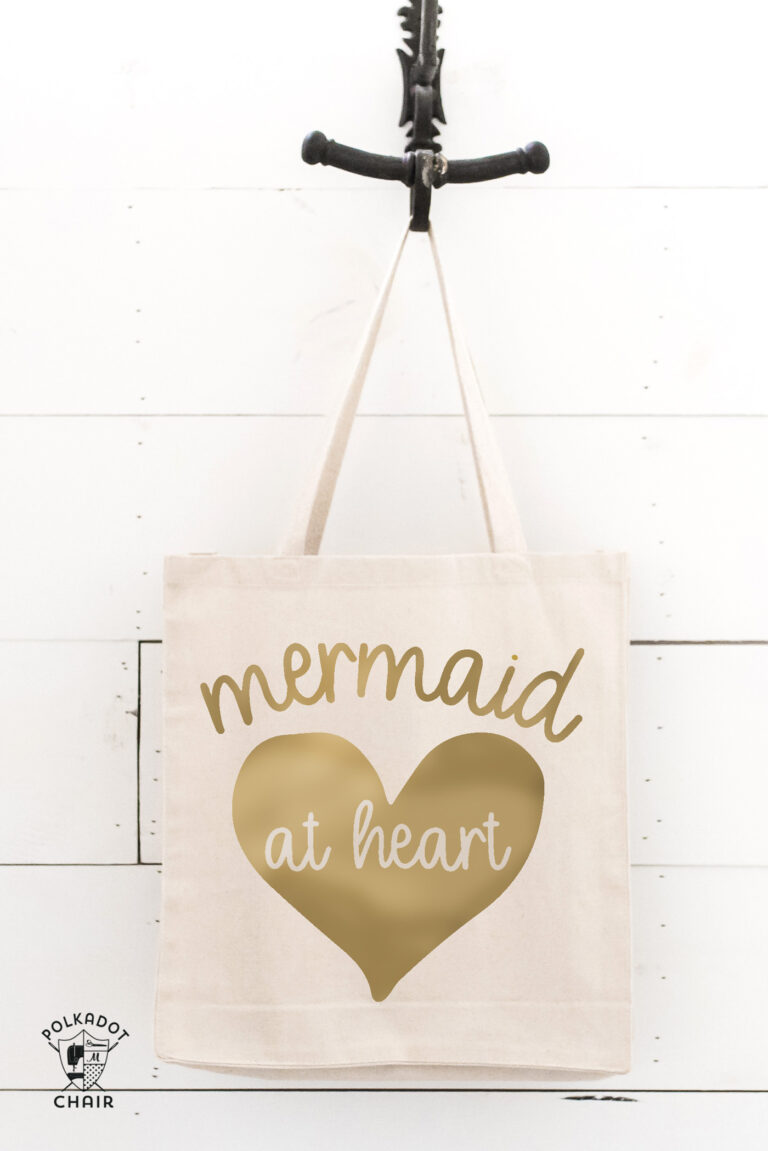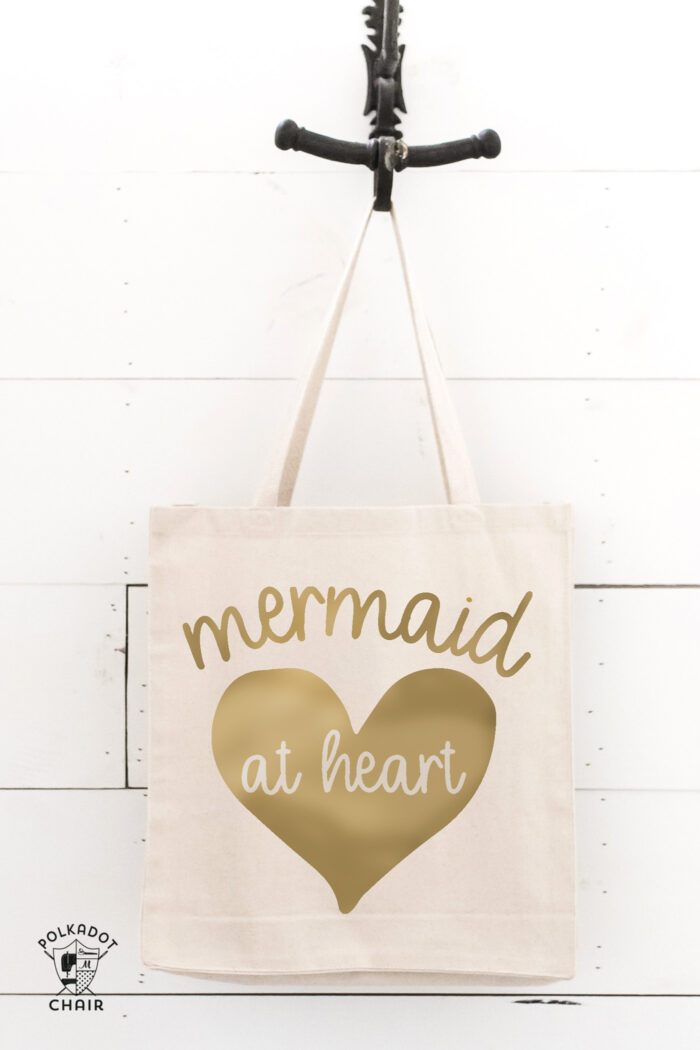 2- Mermaid at Heart SVG File.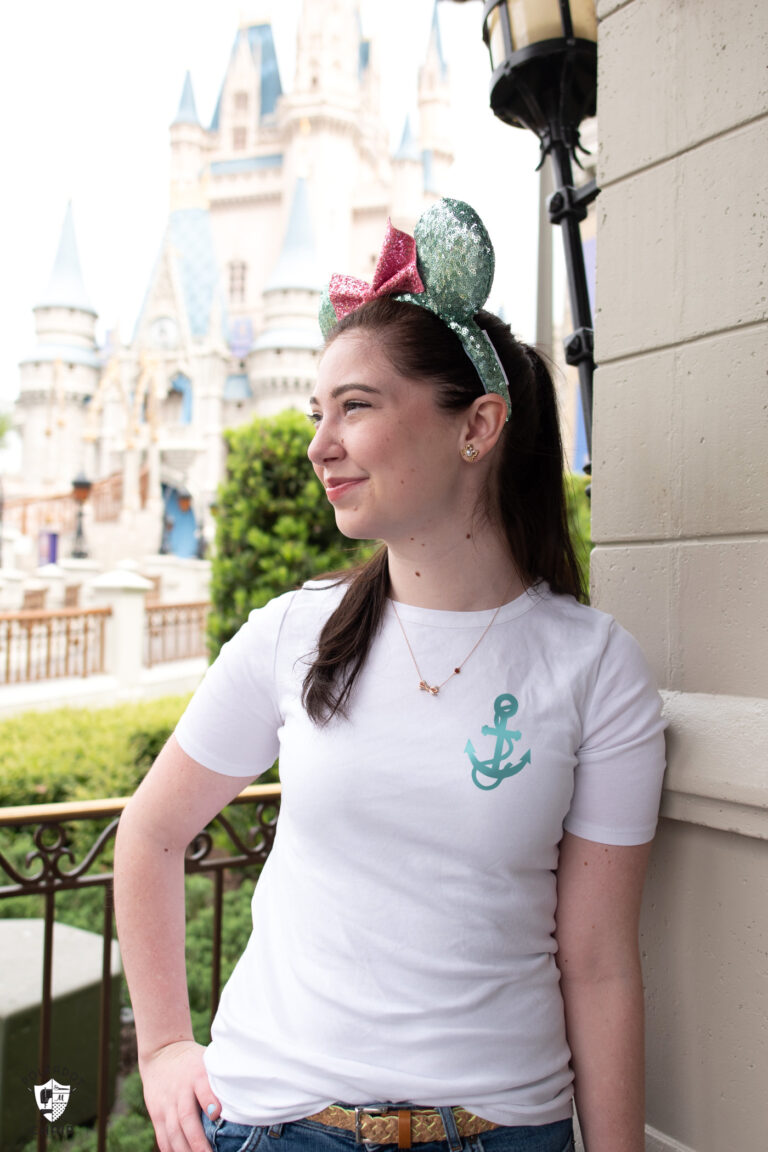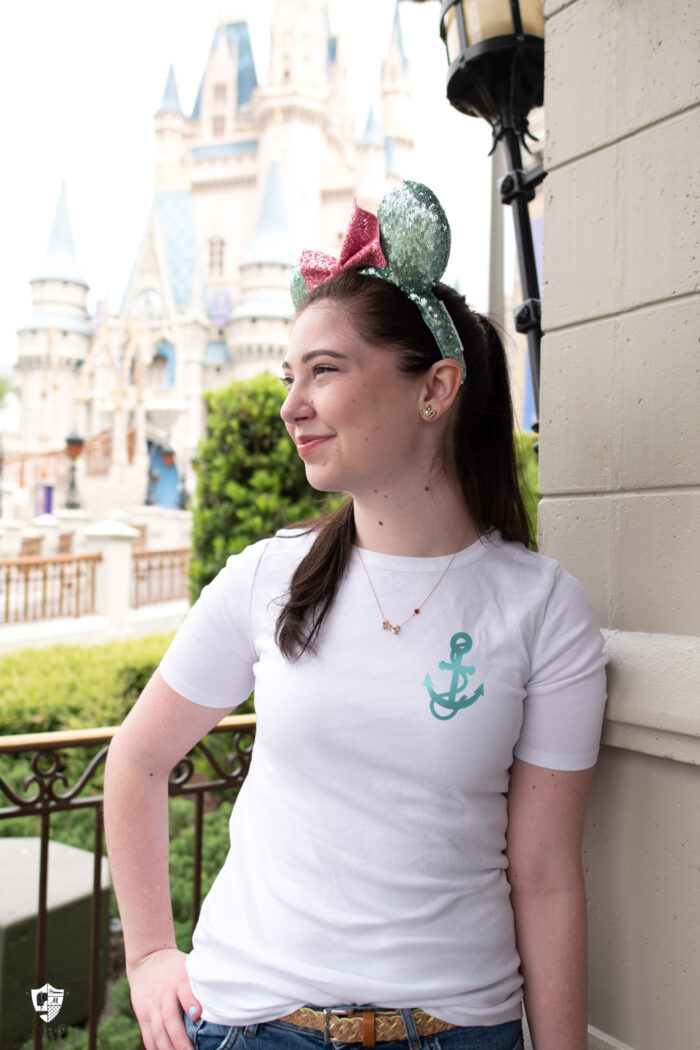 3- An Anchor.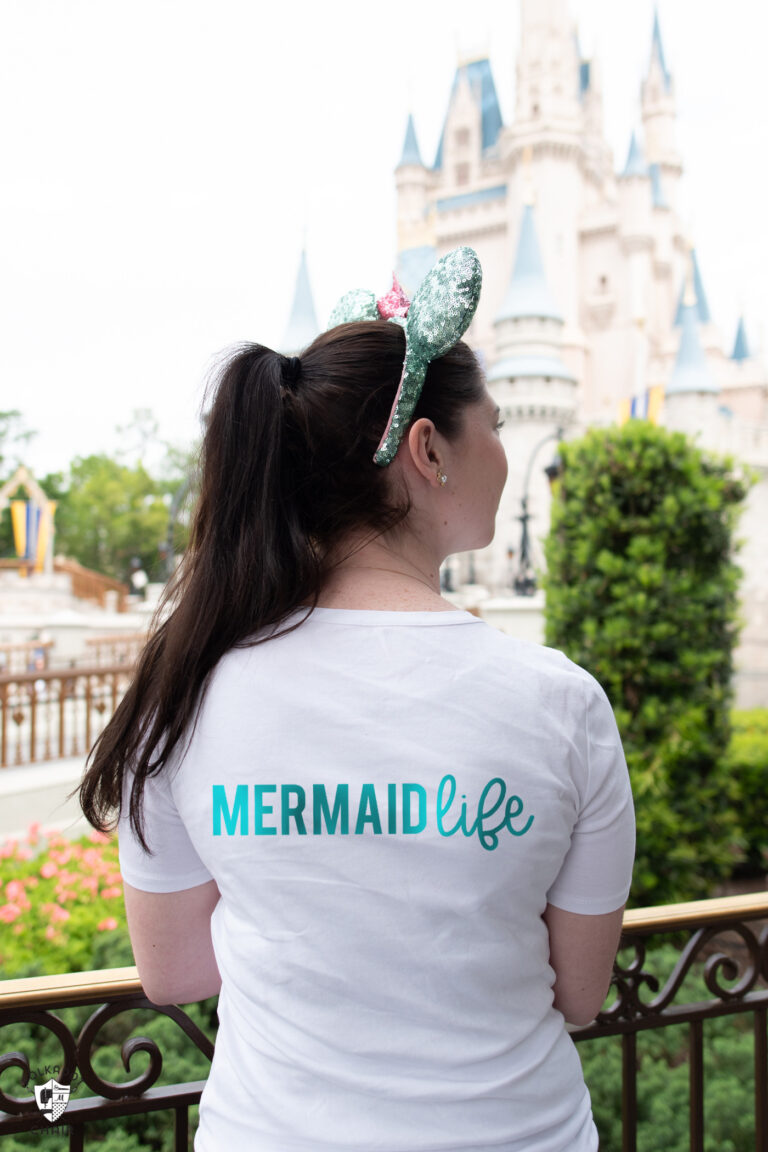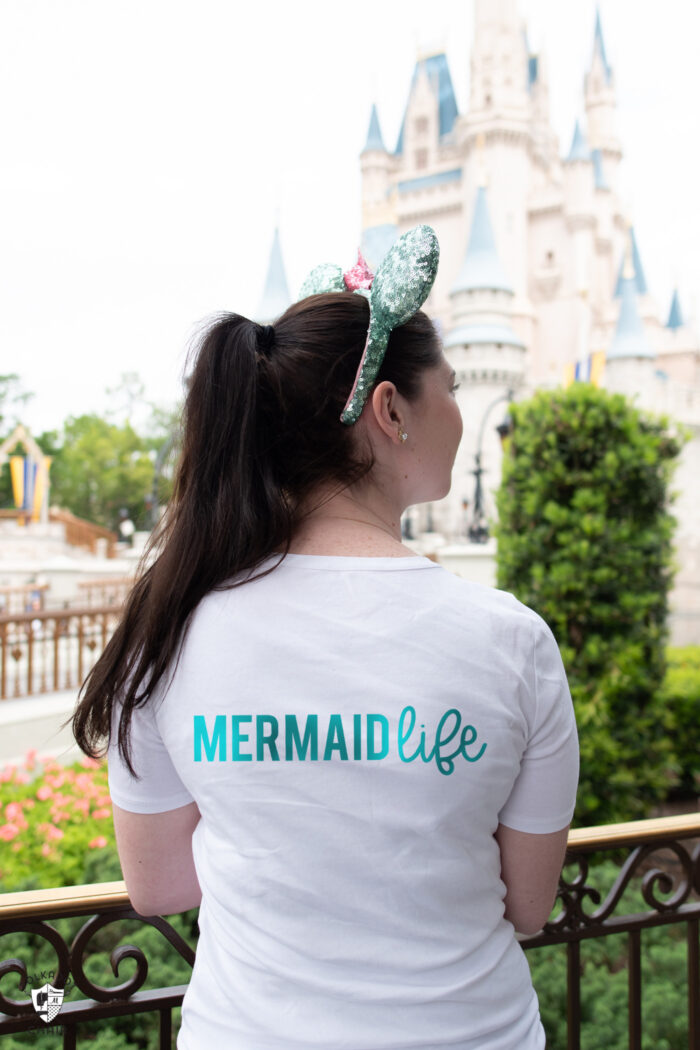 4. Mermaid Life SVG file (which you can use with or without the mermaid silhouette)
and
5. Mermaid Hair Don't Care File – this one would be cute for a pool bag!
We recently took a trip to Disney and I created a Mermaid Life t-shirt for my daughter to wear, because, well have you met me? We kinda go crazy making Disney t-shirts around here.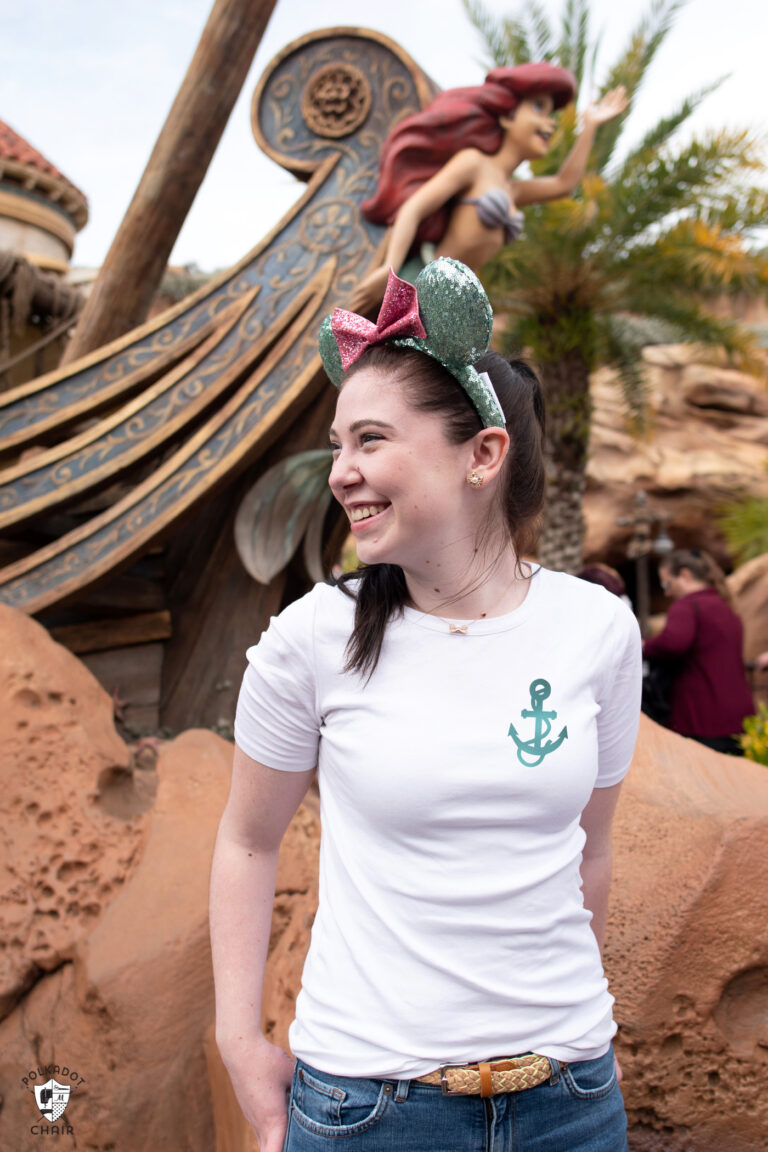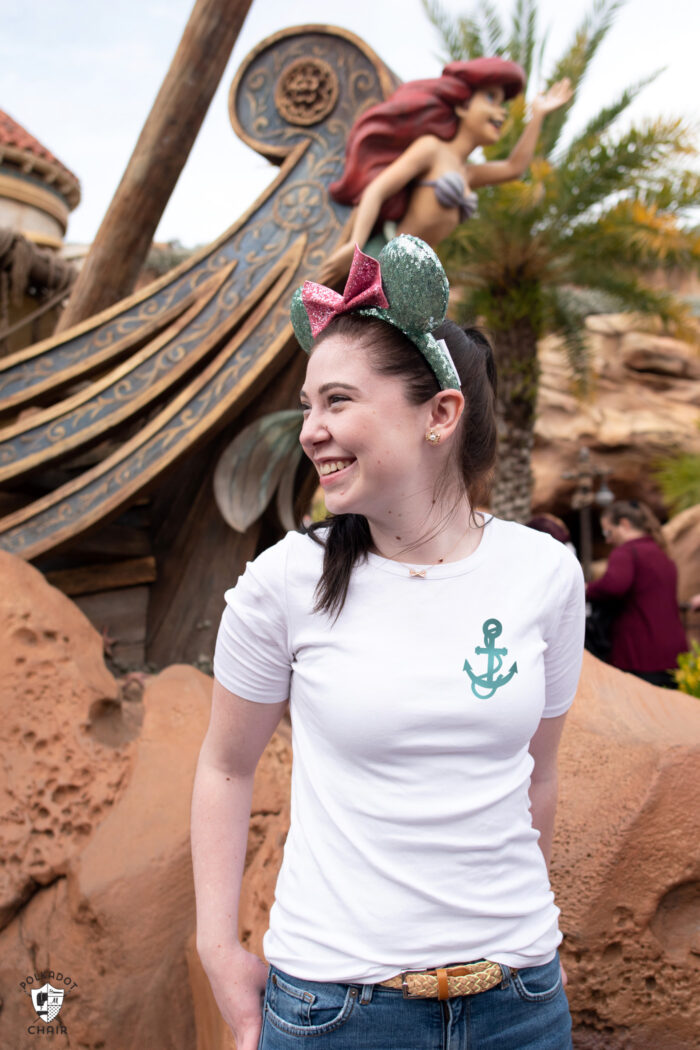 If you're not familiar with the process.
How to make iron on's with your Cricut Machine
You need:
1- Image Files – these are files in Cricut Design Space or files that you can upload to Design Space yourself. If you upload them yourself, SVG files work the best.
2- Cricut Machine – I use a Maker Machine
3- Iron-on Vinyl – this is a special kind of vinyl that bonds to the fabric when heated. You can use it on t-shirts, pillows, fabric, and even wood.
4- T-Shirt, Tote Bag or Zip Bag.
5- Heat Source- you can use your home iron, however, I've found that I have much better results using my Cricut EasyPress. It's a heat source that is designed specifically for iron-on vinyl. It distributes even heat at precise temperatures.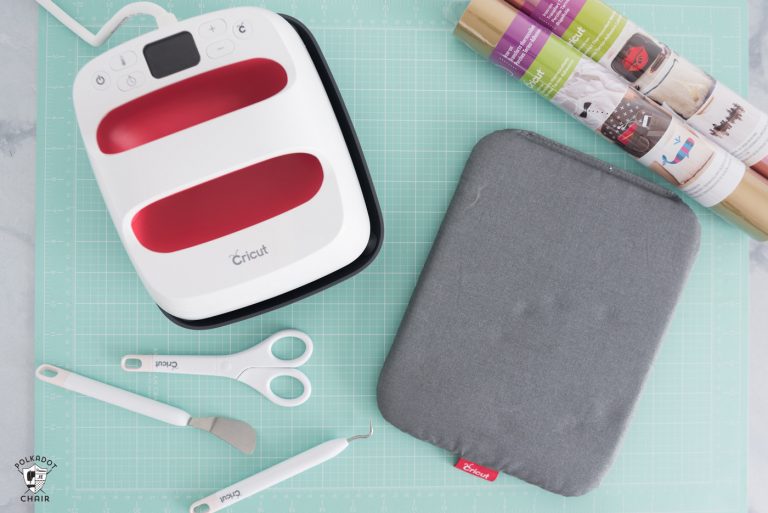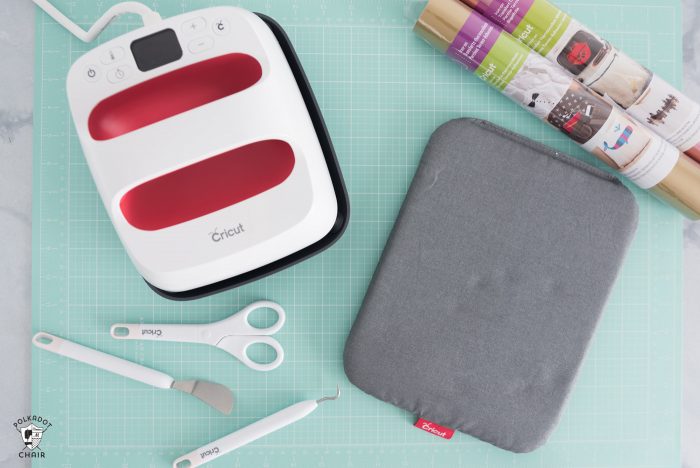 To make your own Tees or Tote Bags:
One:
Download the SVG files on the Free Cricut Downloads page on this site.
Two:
Upload the file into Cricut Design Space. Click "attach" in Design Space to get the image to cut out together.
Three:
Size the image, and send to the machine to cut the file. Follow the prompts on the screen to do this.
Four:
Load the Iron-on Vinyl onto the cutting mat, load the mat into the machine. Cut out the image, and weed (or remove) the extra iron-on vinyl
Five:
Apply to the t-shirt with a Cricut EasyPress
If you'd like a MORE detailed, step by step of this process you can check out this POST. There are lots and lots of photos and instructions for you.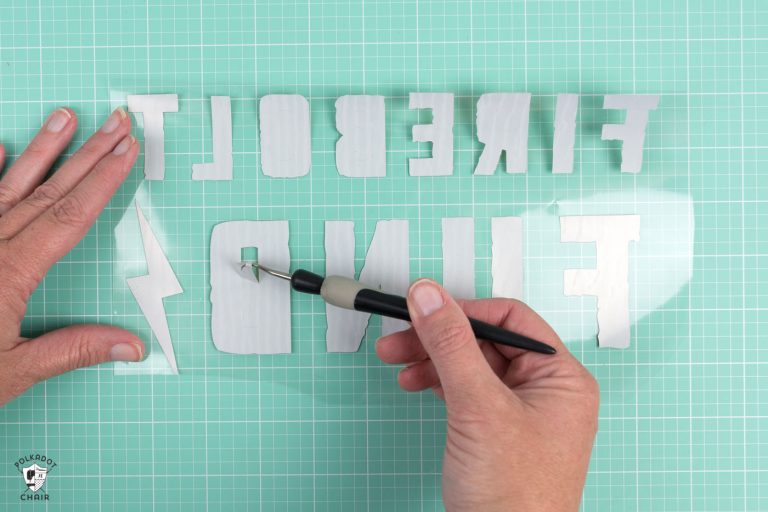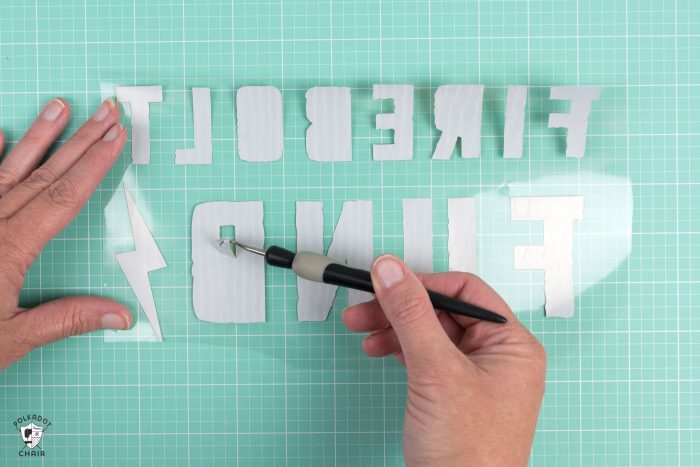 You can also watch this video. It shows you how to apply iron on to Cork tiles but the process is the same for t-shirts and tote bags!
Mermaid Fabric and Co-Ordinating Mermaid SVG Files
Like I mentioned above, the files coordinate with my Let's be Mermaids fabric line.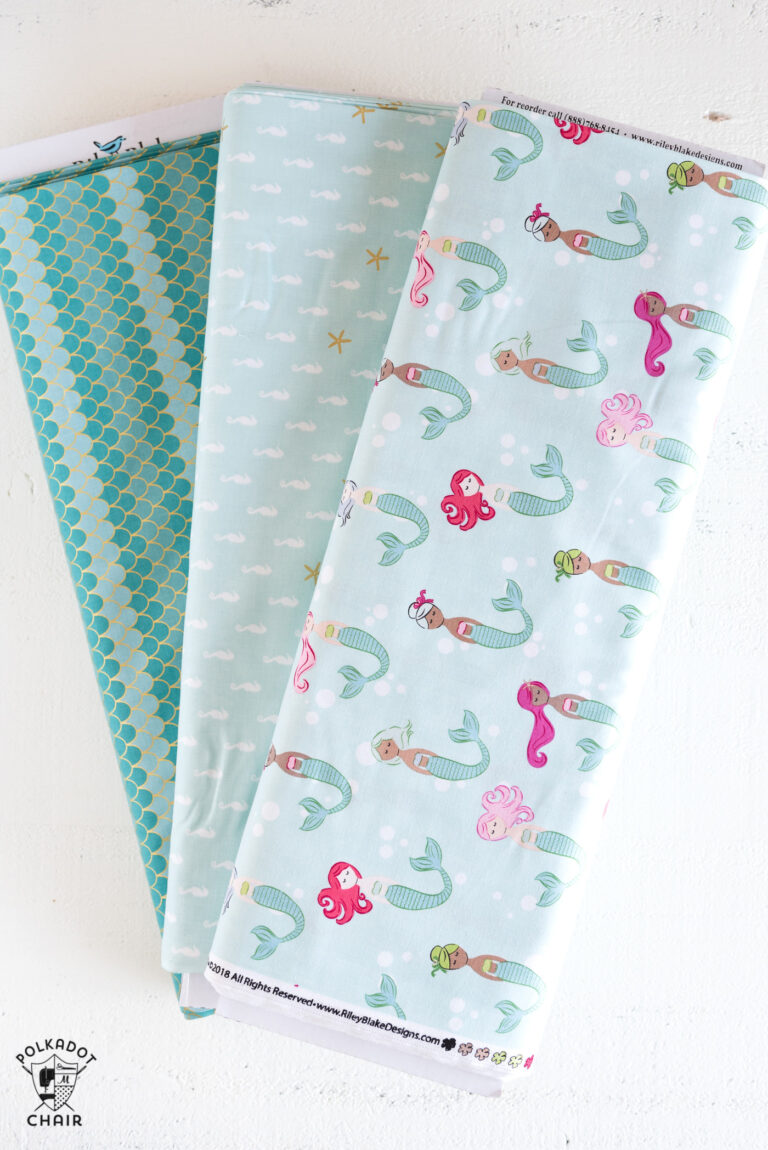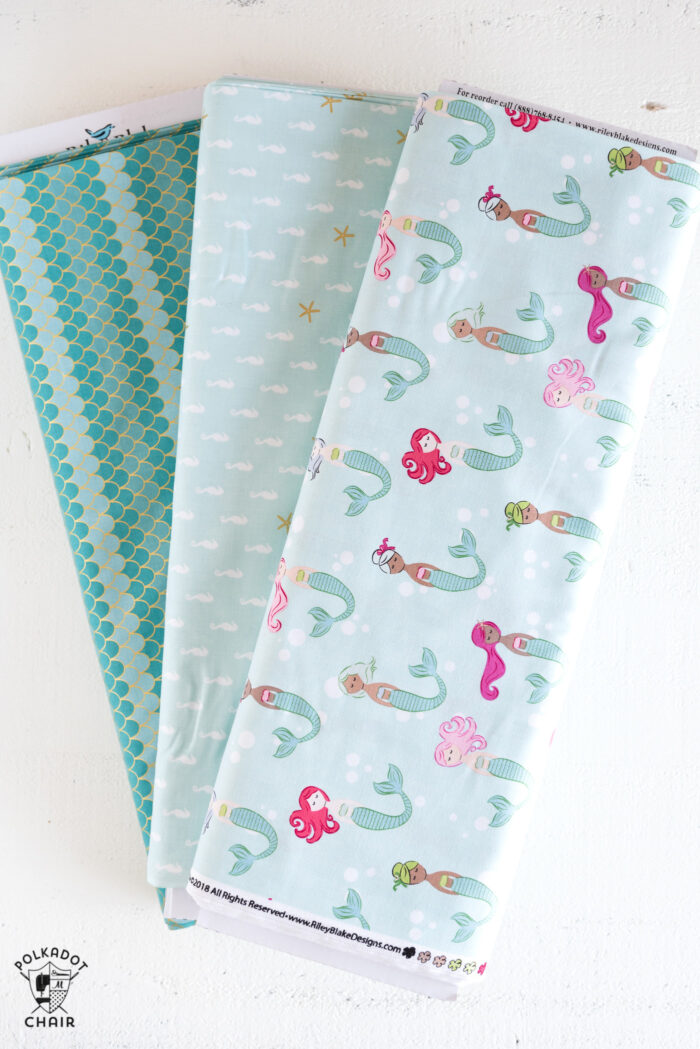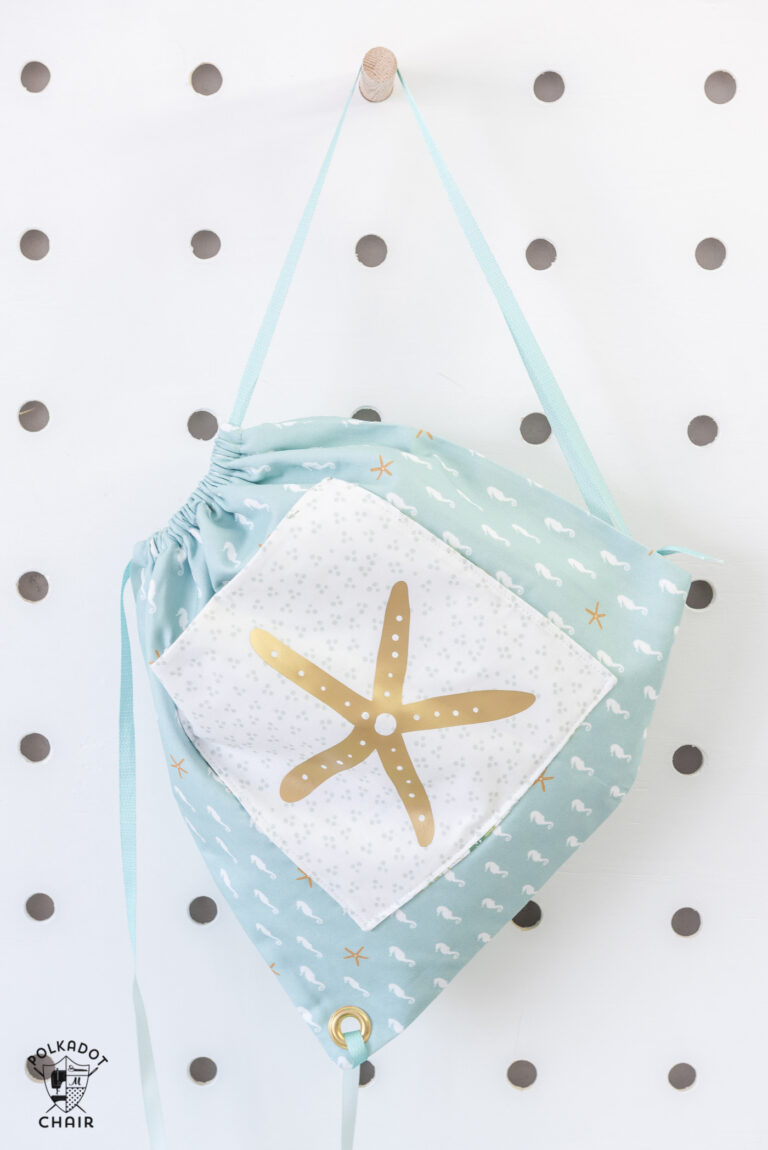 I planned it that way you can make a skirt or other item from the fabric and then have a t-shirt that matches!