Create a fun Travel Bag for Dad with this Canvas and Leather Dopp Kit Sewing Tutorial.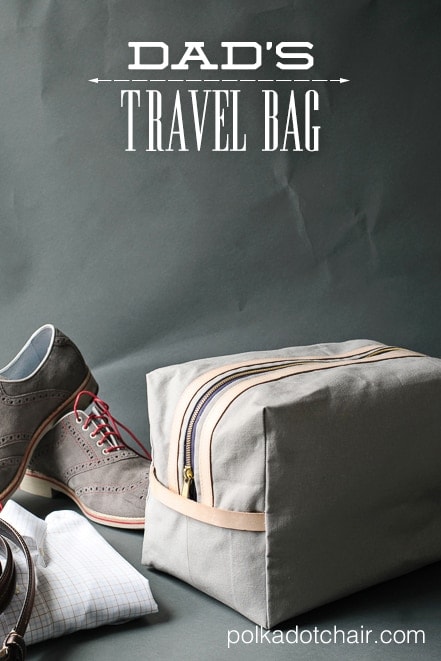 BERNINA asked that my next project for WeAllSew.com be something for Dad for Father's Day.  At first, I was a little nervous at the thought of coming up with something to sew for a guy. After I thought about it for a little bit, I decided it would be a fun challenge to come up with a DIY project for Father's Day. I know that I don't sew for my husband enough. I thought this might be a fun change.
Canvas Dopp Kit Sewing Pattern: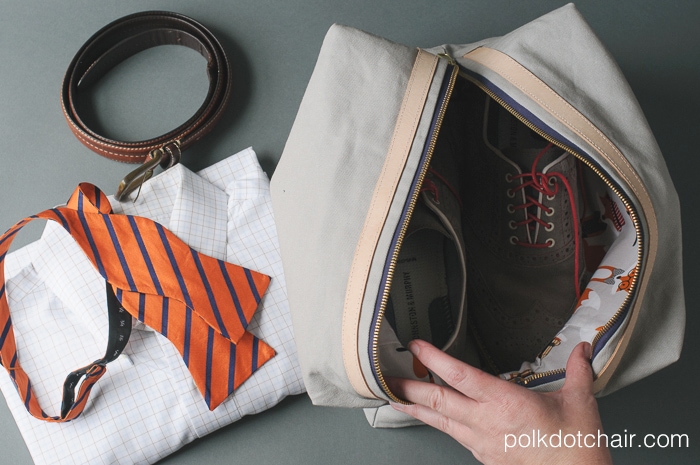 I designed this box zip pouch to be roomy enough for Dad to fit some essentials and still fit in his suitcase when he travels. Personally when I pack I love to fill up my larger suitcase with smaller containers to help control the clutter. It seems to me having items in separate compartments helps you to keep your stuff organized as you travel.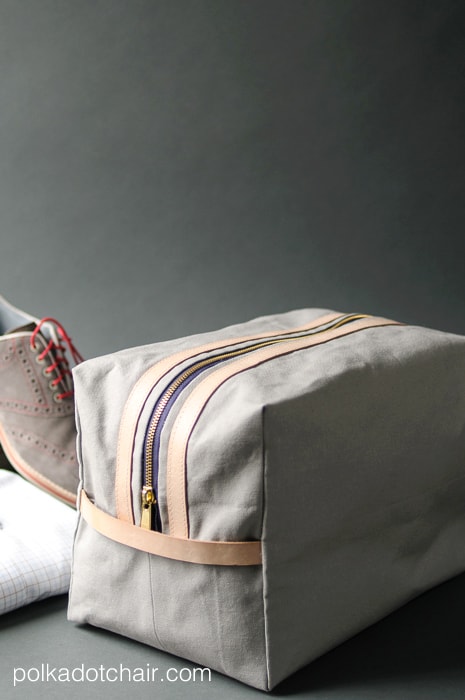 This travel bag has just a touch of leather to give it a professional finish. The leather is from my local leather store and is meant to be used to make belts. It's the absolute thinnest leather that they sell for belts.
Don't buy the standard thickness leather for belts, it will not go through your machine. This leather is about ½ as thick as normal and I didn't have any problems with the thinner material.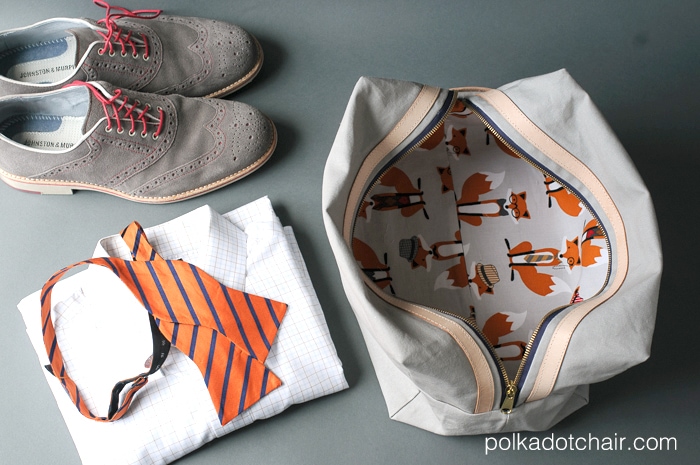 To make the travel bag fun, I lined it with a little bit of Fox fabric, I thought it would be a nice little surprise when you open the bag.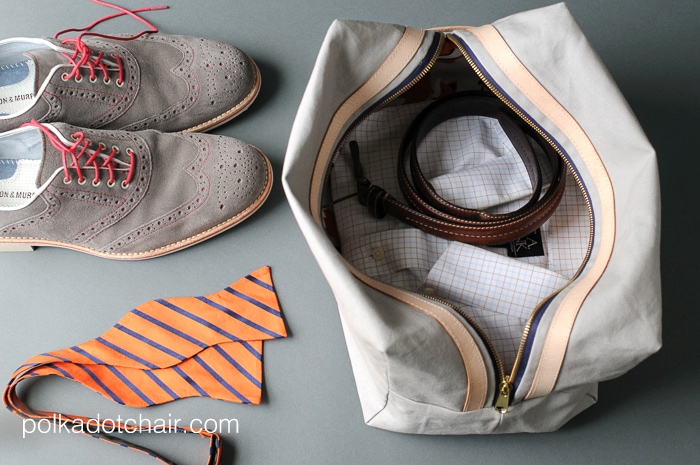 Where to Find the Travel Bag Pattern:
Stop by BERNINA's  WeAllSew.com blog to get the free sewing pattern! I've included lots of tips and tricks for you, including how to sew with the leather!
If you enjoyed this project, you may also enjoy the projects in my book. "Project Teen: Handmade Gifts your Teen will Actually Love"