Join us as we celebrate Valentine's Day by stitching up a colorful and modern heart block quilt!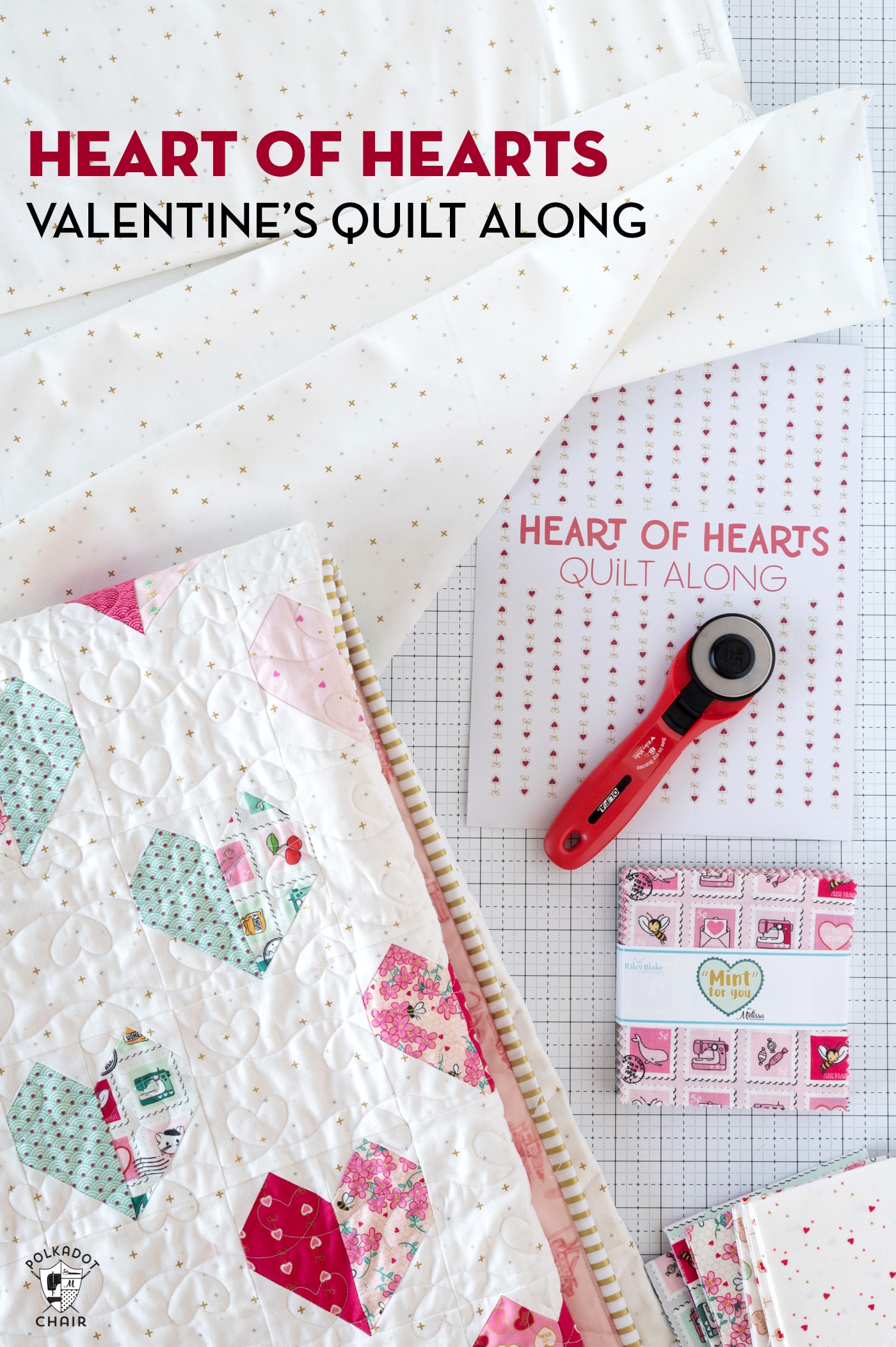 Valentine's Day is just a couple of weeks away, and I thought it would be fun to celebrate the day with a "heart-inspired" sewing project! I know many of you like to work a few months ahead when it comes to holiday sewing, but I tend to enjoy sewing for a holiday in the days and weeks leading up to it.
Table of Contents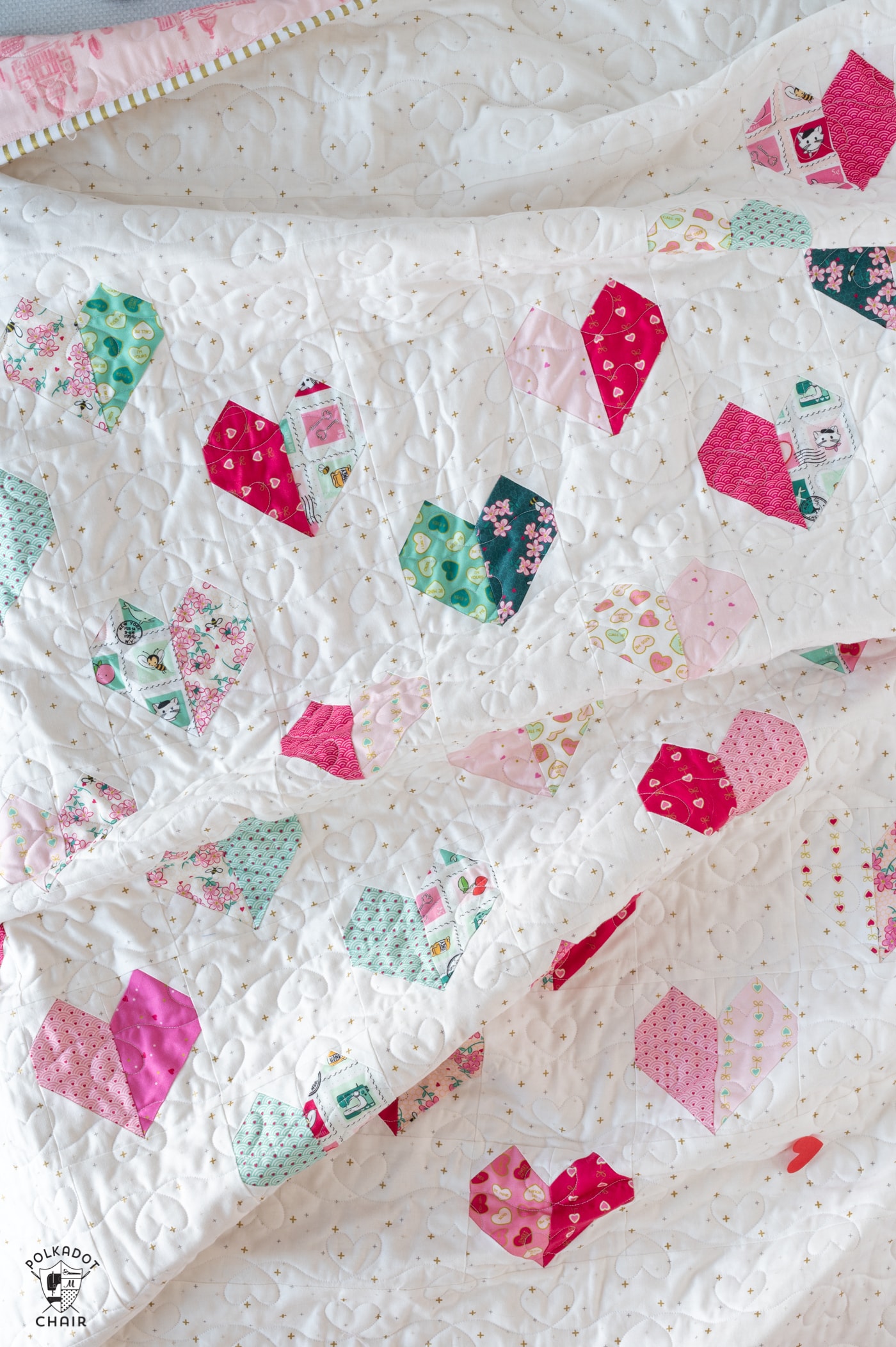 This year I decided that every December I'm going to make a Christmas quilt, and every October, I'm going to make a Halloween quilt. I don't think it matters that the project won't be done in time to enjoy it for a holiday; I can hopefully enjoy it next year.
I enjoy sewing with Christmas fabrics during Christmas if that makes sense.
This year I thought it would be fun to sneak in a quilt along during the first two weeks of February to celebrate Valentine's Day.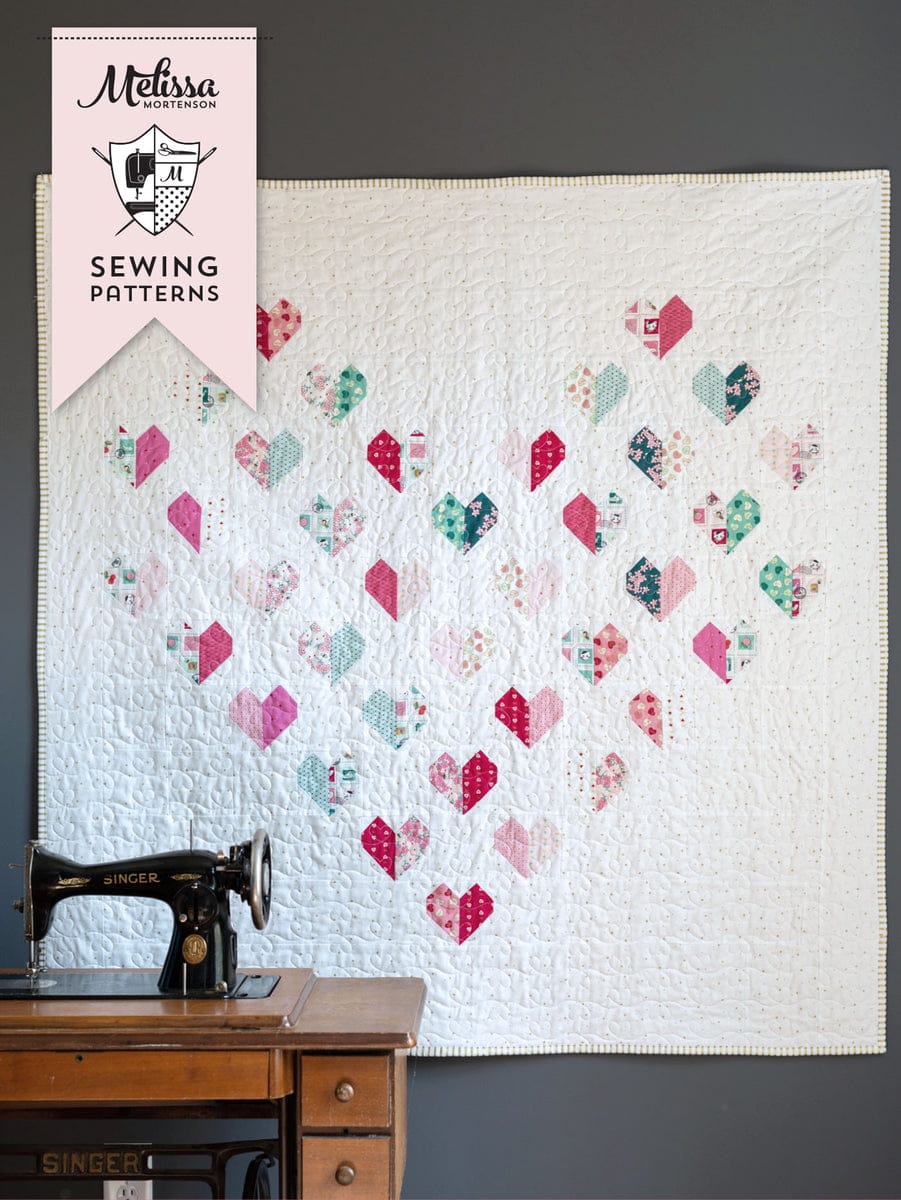 The Heart of Heart quilt is a great one to make if you're short on time for several reasons.
It is made with a 5″ pre-cut stack of fabric, saving you time cutting.
It features all the same quilt block, so the learning curve is quicker. Once you learn how to make one block, you can make them all.
At 53″ x 53″, it's just the right size for an oversized baby quilt or a lap quilt. The smaller size makes it a bit faster to make. If you want yours longer, you could always add a 10″ border to the top and bottom when you're done.
Quilt Along Details
The quilt along begins February 1st and ends February 10th.
The pattern featured is my Heart of Hearts Quilt. You do need the pattern to participate in the quilt along.
It will be hosted on my YouTube channel.
There will be three videos shared as part of the quilt along; these videos will help you plan your quilt and cutting steps and give you a lot of tips and tricks for piecing the heart quilt blocks.
Since I already have a finished quilt, I'll be creating 16 heart blocks and turning them into a quilted holiday pillow; I'll share my process as a part of the quilt along.
Quilt Supplies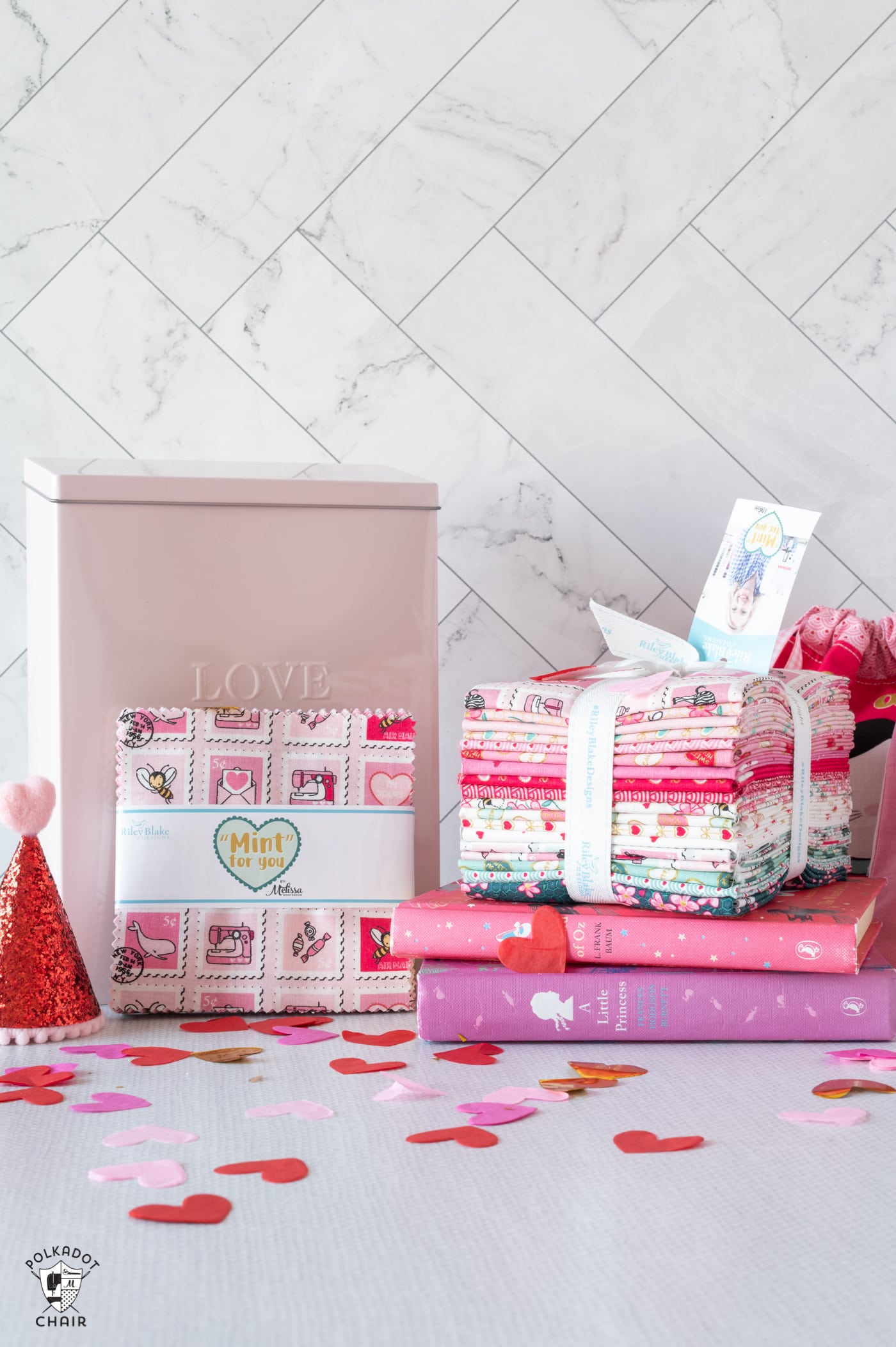 How to Join the Quilt Along
2- Get the Schedule and Planner
If you prefer, you can fill out this form, and we will email you a planner for the Quilt Along that contains the schedule. We will also email you when the videos are posted to our YouTube channel.
The planner contains five pages, the schedule, a notes page, a planning worksheet, and a supply worksheet. It's free; fill out the form on this page to get it sent to you. As I mentioned, you don't need to "sign up"; only do it if you think it's a good fit.
All Current Quilt Alongs
I plan to regularly host quilt and sew along this year and have created a page on our site to help you keep track of the various quilt along, with links to each one.
You May Also Like