Today I'm sharing with you an "oldie but a goodie". A free sewing tutorial teaching you how to sew a reading pillow! If you like this project you may also like this Giant Pillow Cover Sewing Tutorial.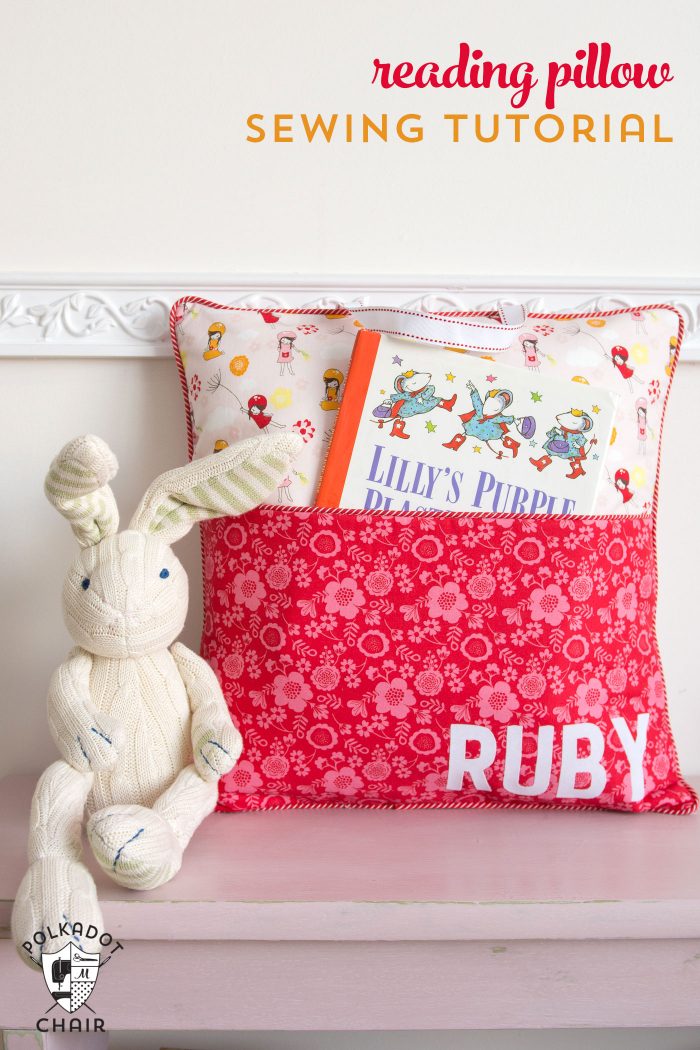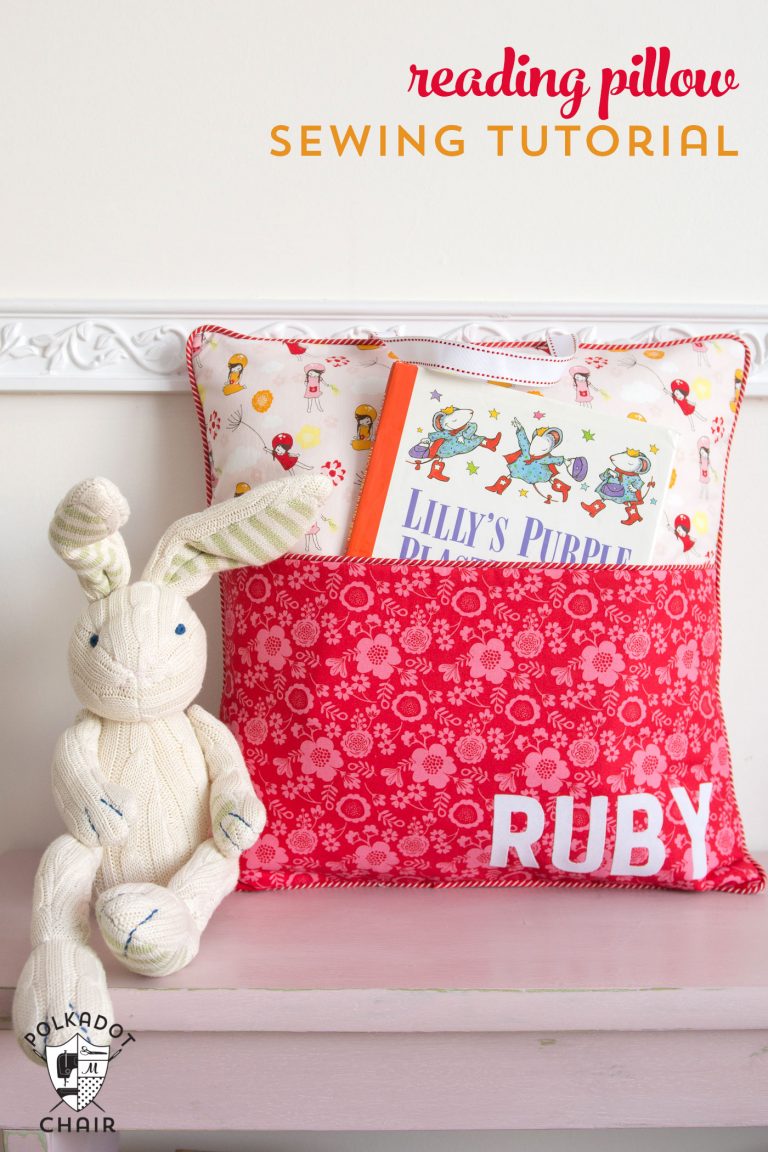 You can now purchase a PRINTABLE PDF Copy of this pattern with a NEW larger size pillow option.
You can also get a Printed Copy Mailed to You:
About my Reading Pillow Pattern:
A few years (actually I checked it was 6 years ago, where does the time go?) I made a reading pillow for my nephew for Christmas. I gifted it to him with a few of my favorite books and a flashlight so that he could "sneak" in a bit of reading after the lights were out.
Since then I've made a few more reading pillows, they make great gifts and can be easily personalized using the recipient's favorite fabrics or colors. If you're looking for a fun handmade gift for the upcoming holidays, you might want to consider this project.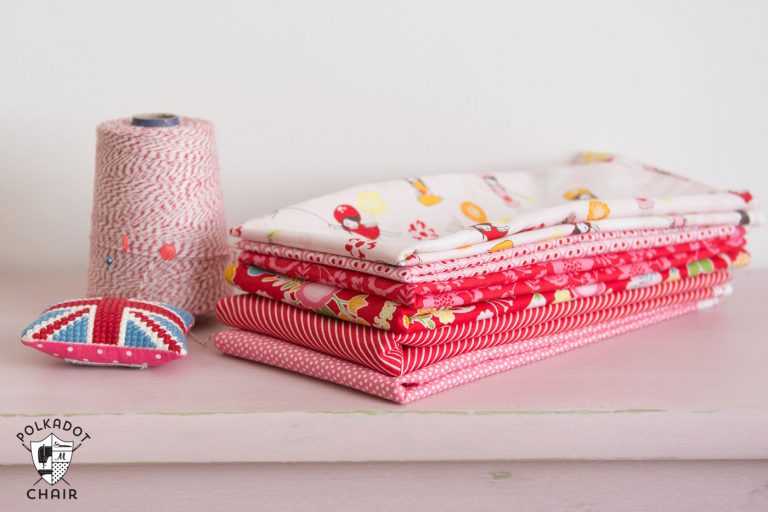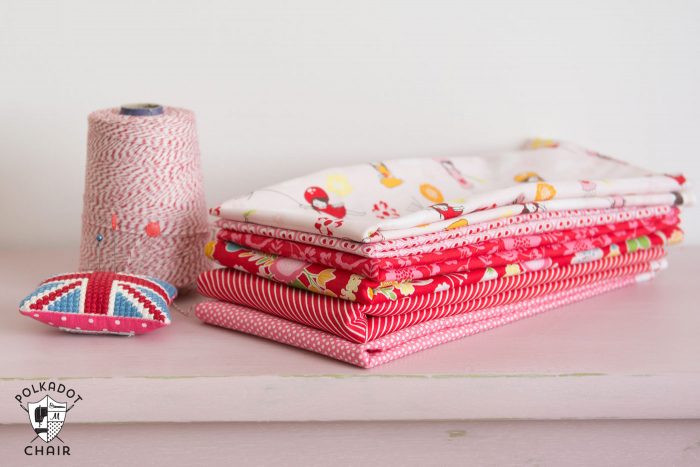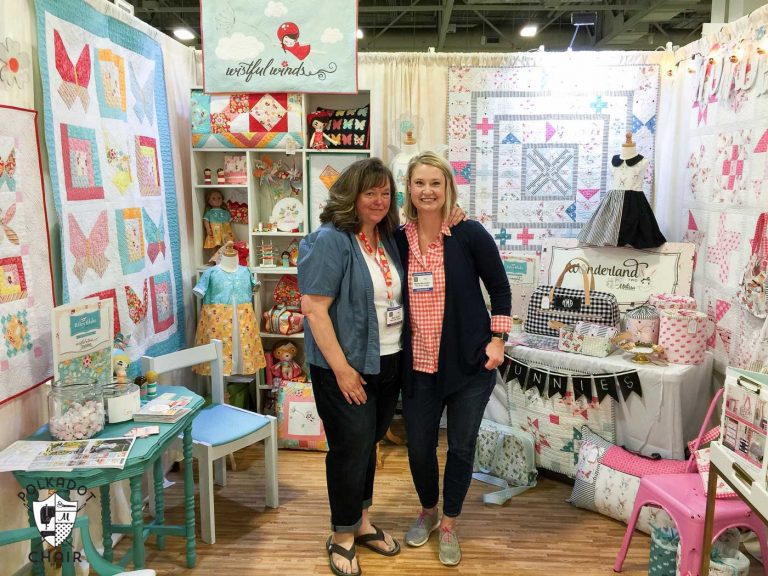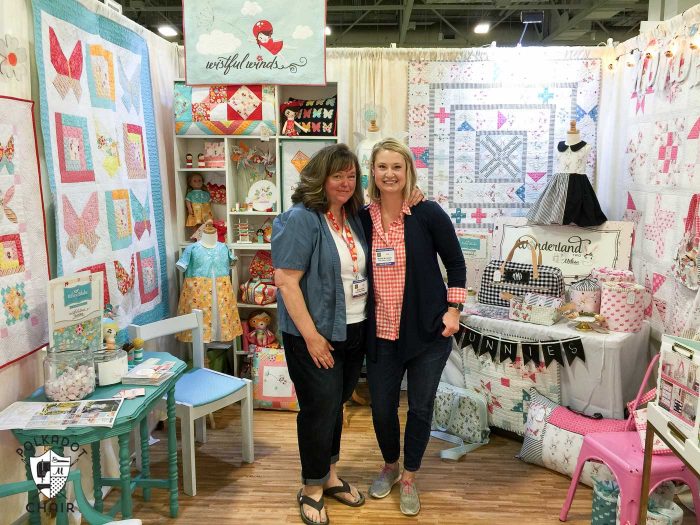 Shari Butler of Doohikey Designs created an absolutely dreamy fabric line called Wistful Winds, that is now available through Riley Blake Designs. I spoke to her about it at Quilt Market since we were "booth buddies". While there she told me some of the story behind this fabric line. I loved the fabric before, but when I heard her speak about it with so much emotion, I loved it even more.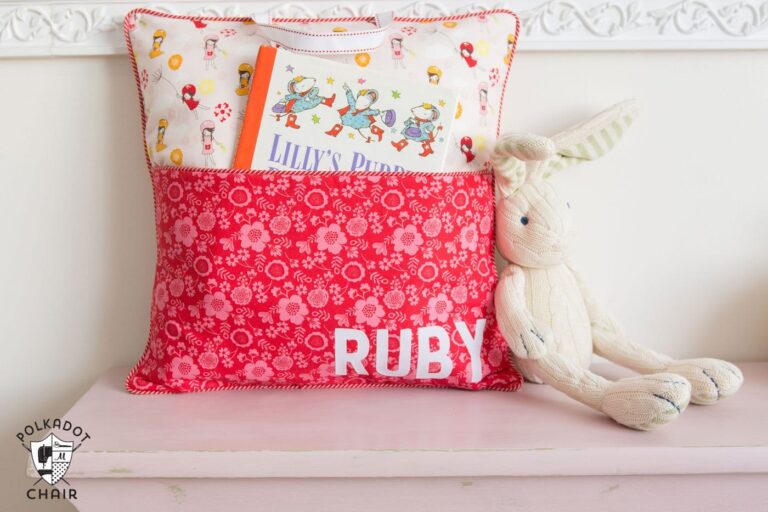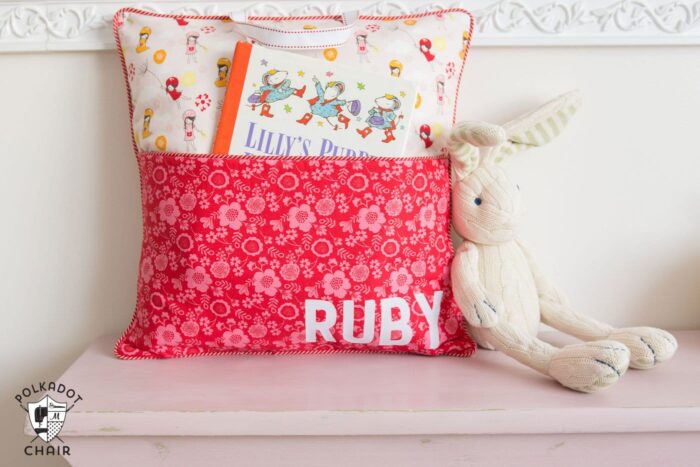 For my turn on the Blog Hop, I figured it was high time that I made a pillow for my niece since I gift one to her brother so many years ago. Unfortunately, posting this today means that I've spoiled a Christmas gift, but I'm pretty sure my 5-year-old niece doesn't read my blog *wink*.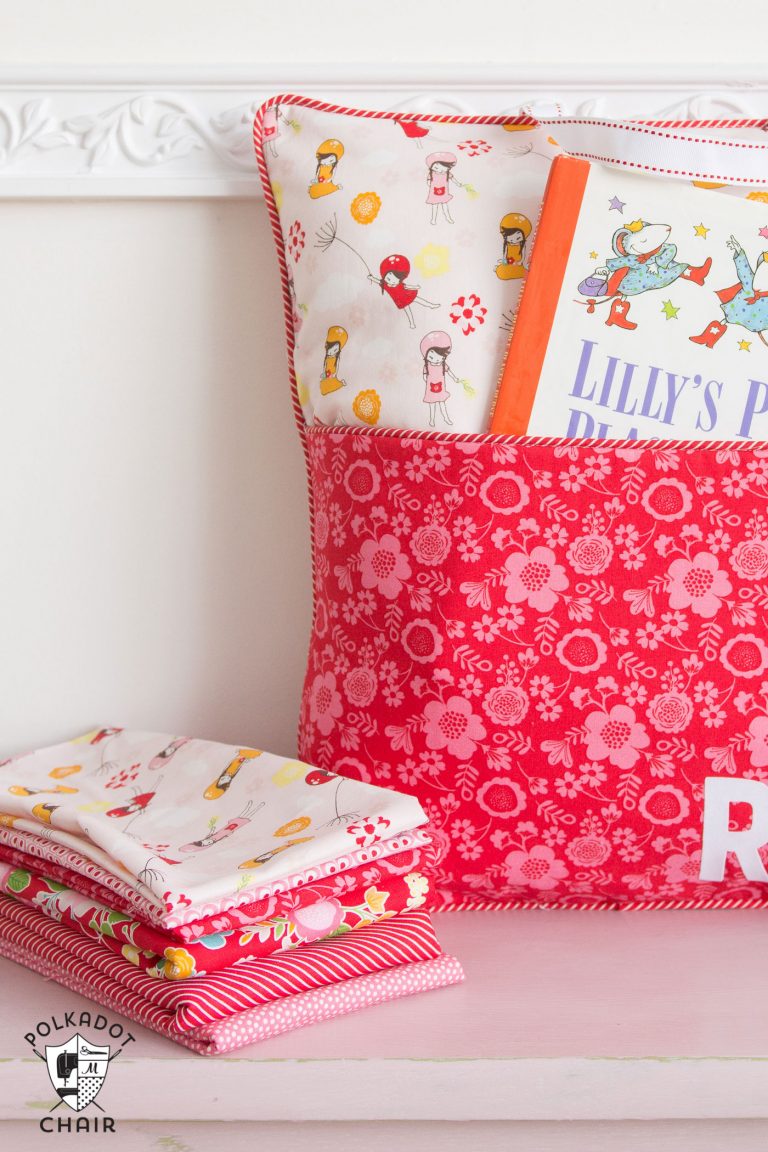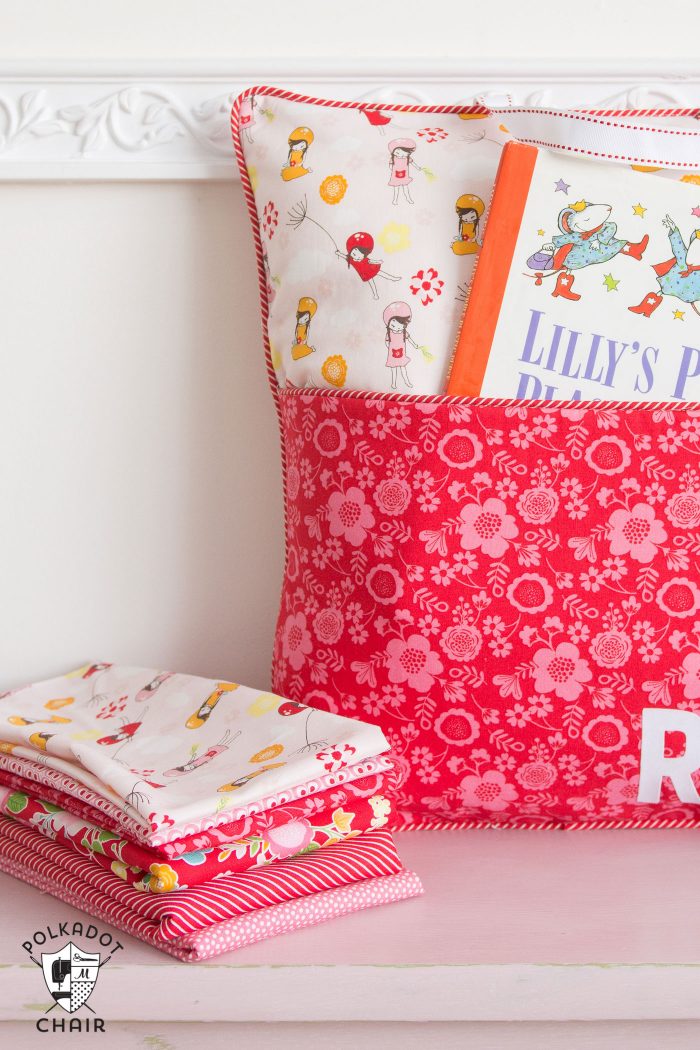 About this Reading Pillow:
To make the pillow I followed my Reading Pillow Tutorial with only a few changes. I created custom piping for the edge of the pillow using the bias stripe fabric in the line and I changed READ to RUBY.
If you'd like to know how to make the piping you can CLICK here. I used pre-made piping and covered it with fabric, which saved me a bunch of time.
The RUBY is cut from iron-on vinyl using my Cricut machine. You could also create a custom applique with felt or fabric. If you have an embroidery machine you could also personalize the pillow that way.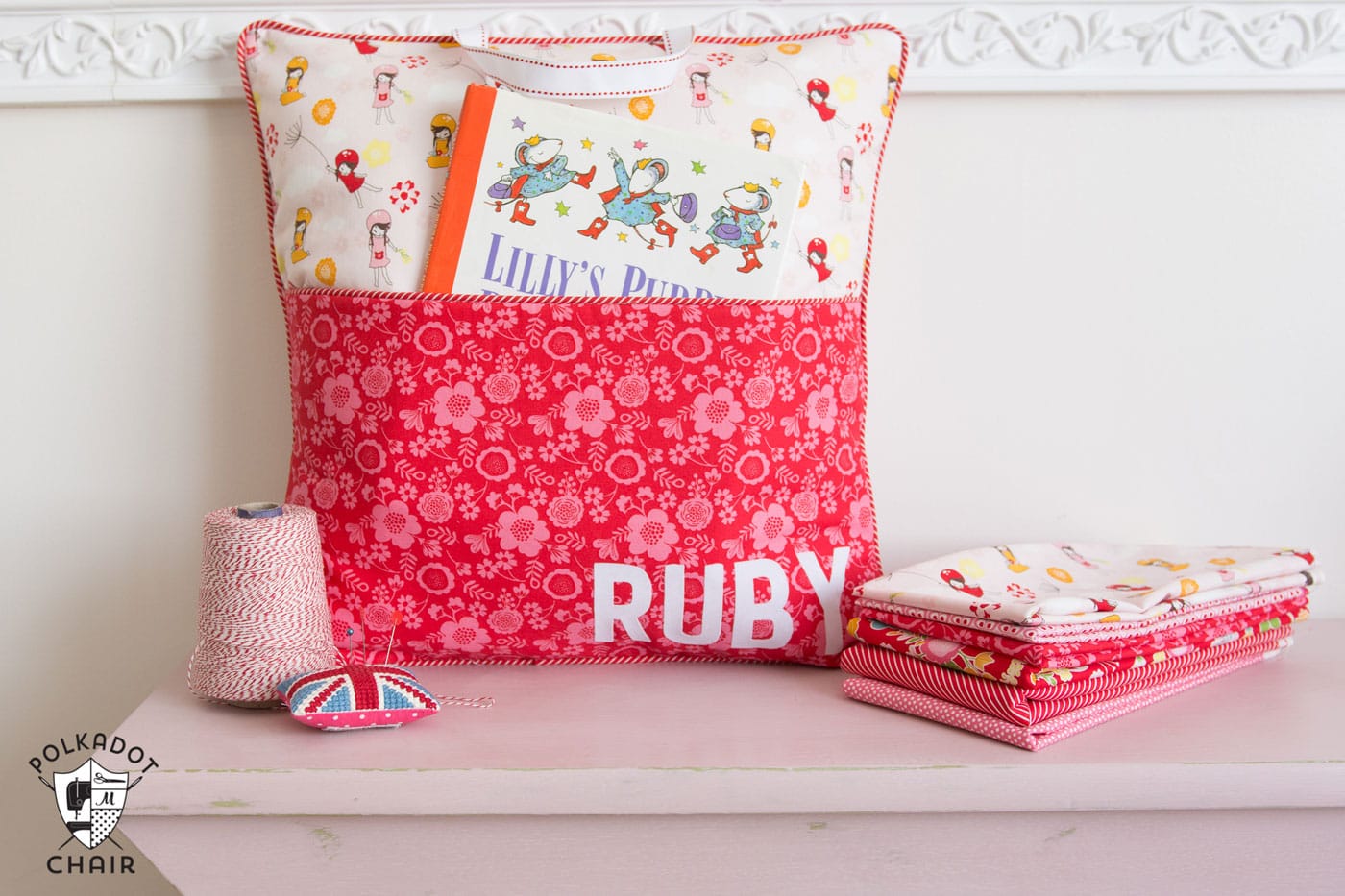 To see all of the great projects shared as a part of the Wistful Winds Blog Hop, just click on the links below. It is the last day of the hop so all of the projects are live as of today.
October 3rd: Amy Sinibaldi – www.nanaCompany.typepad.com
Kristyne Czepuryk – www.prettybyhand.com4th: Amanda Niederhauser – www.jedicraftgirl.com
Amy Smart – www.diaryofaquilter.com
5th: Meagan Taylor/Kristi Jones – www.meagsandme.com
Christine Cook – www.stitchingrevival.com
6th: Elea Lutz – www.elealutzdesign.com
Jodie Carleton – www.vintagericrac.blogspot.com
7th: Seder Imer – www.downgrapevinelane.com
Jina Barney – jinabarneydesignz.com
10th: Elizabeth Evans – www.simplesimonandco.com
Kimberly Bourne – www.mainstreetmarketdesigns.com
11th: Jemima Flendt – www.tiedwitharibbon.com
Nadra Ridgeway – www.ellisandhiggs.com
Amy Chappel – www.amerooniedesigns.blogspot.com
12th Katie Skoog – www.thesimplelifecompany.com
Amber Johnson – www.alittlebitbiased.blogspot.com
Tina – http://www.onelittlepooh.net/blog-2/
13th: Angie Wilson – www.gnomeangel.com
Clare Horsman – www.claresplaceblog.blogspot.com
Deanna Wall – www.stitchesquilting.com
14th: Melissa Mortenson – polkadotchair.com
Jessica Stewart – www.izzyandivydesigns.com
Shari Butler – www.doohikeydesigns.com/
To get the full SEWING TUTORIAL FOR THE READING PILLOW CLICK HERE.