A few weeks ago I posted (here and shared on Instagram) about a Yeti Tumbler that I monogrammed to take with me on our Disney Cruise. Since then MANY of you have emailed me asking me how to add a DIY Disney Monogram to at Yeti (or other tumbler).  Today I'm going to show you how I did it (it's easier than you think).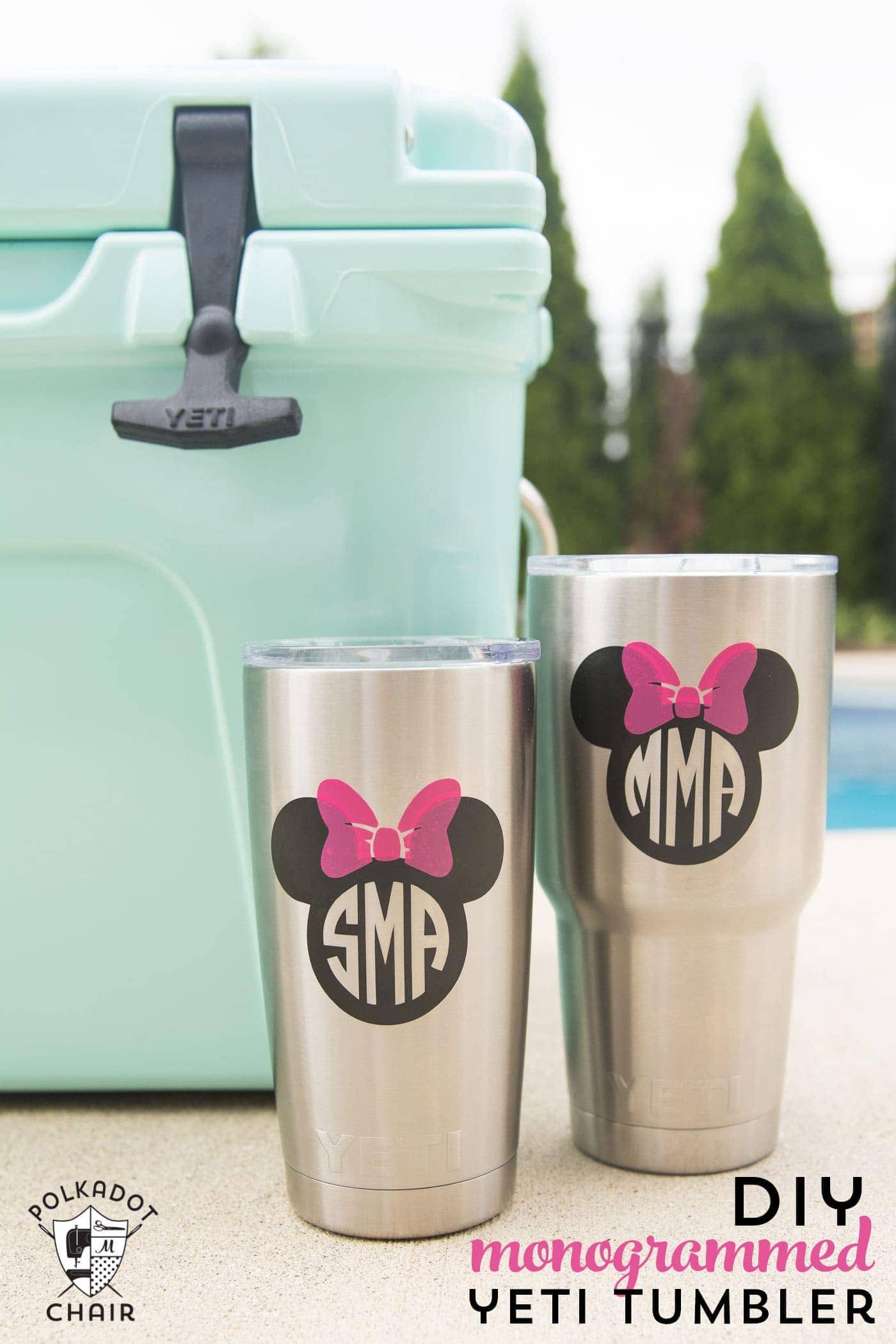 Last summer my husband bought a Yeti tumbler for himself.  I didn't really think much of it. He used it to keep his ice water cool on our boat all day.  I started to notice that it still had ice in it at the end of the day (even though it was over 90 outside).  I thought, huh… cool.  Then he got me one for Christmas,  I put a cold Diet Coke in it and was sold.
We went on a Disney Cruise for Spring Break and I thought it would be fun to make a little something "Disney" for me to take along with me.  I'd seen the Disney monograms before and decided to take a crack at making one.  I ended up making a tumbler both for myself and my daughter, both of which turned out to be very useful on our trip (cold drink = more time sitting in beach chair).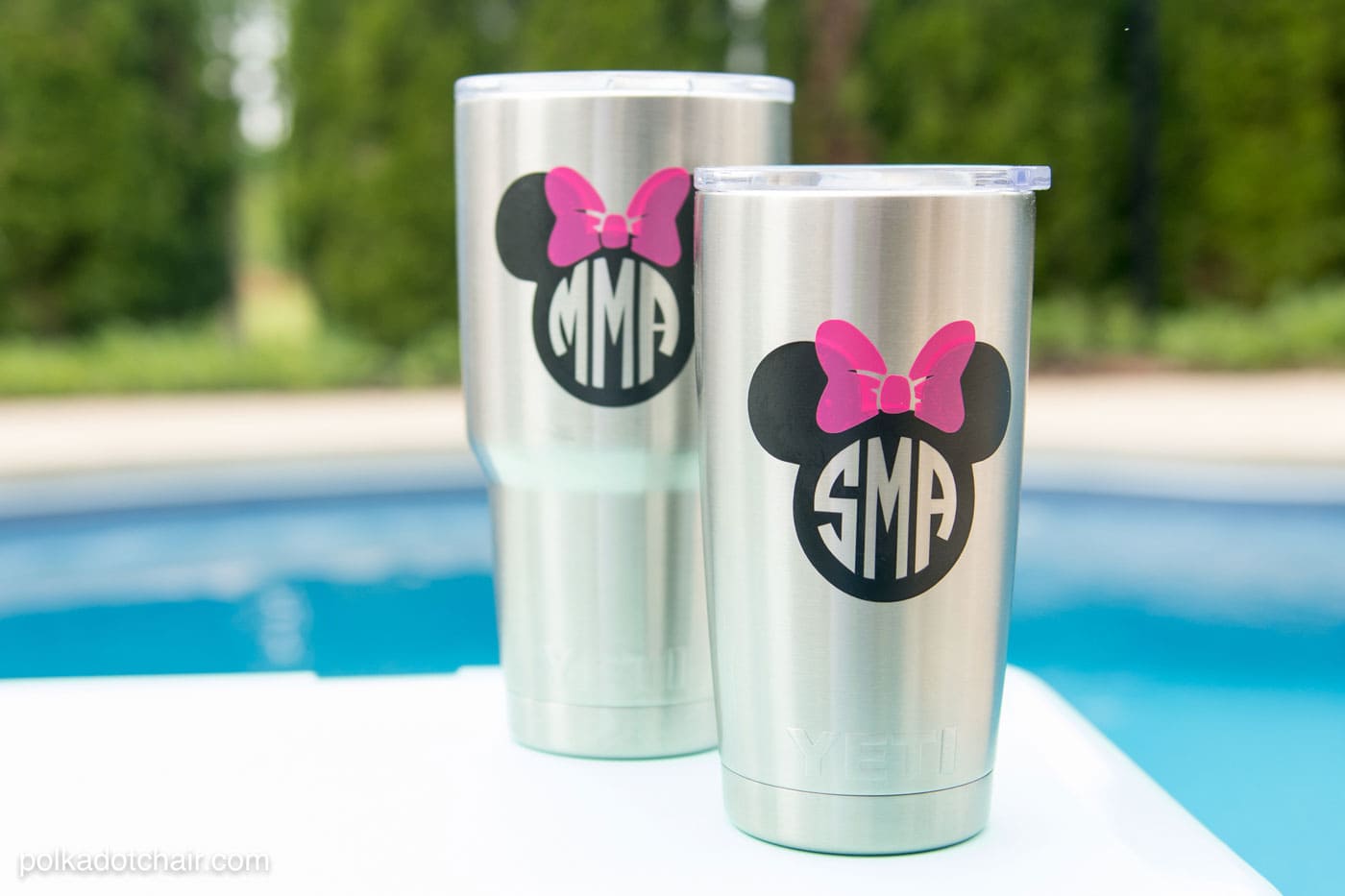 To make this project you will need a Cricut machine. Cricut has an official license for Disney images.   You can buy the Disney images one at a time in the Cricut "store" online. In their store, they have more than just Mickey Mouse they also have LOTS of other Disney images and characters.  For this project you'll need to buy 2 images (if you have a subscription you don't need to buy anything).
You could do this project with a Silhouette but you'll have to figure out how to draw your own Mickey Head and Minnie Bow.
Also, if you don't want to buy a Yeti (they are a bit pricey), Walmart has an option for only $10 (you can buy them online) and I'm told they work just as well.
You can find the Yeti brand tumblers on Amazon or in some of your local Outdoor stores. If you buy them on Amazon, be sure to double check the price as many sellers are marking up the price… a lot.
Also, if you don't want a Disney monogram but still want to personalize your tumbler, here's another idea for you. I helped a friend make some personalized tumblers for her sons lacrosse team.  We just used an image from the Cricut Library along with an "S" for their school an added their jersey # to the side.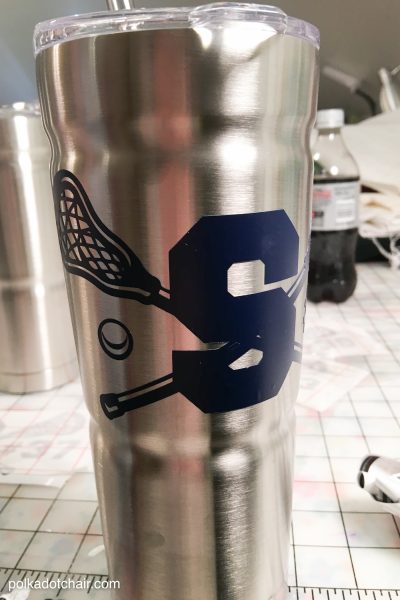 She packaged them up with some goodies and gave them to the team on Senior Night… what a clever idea!!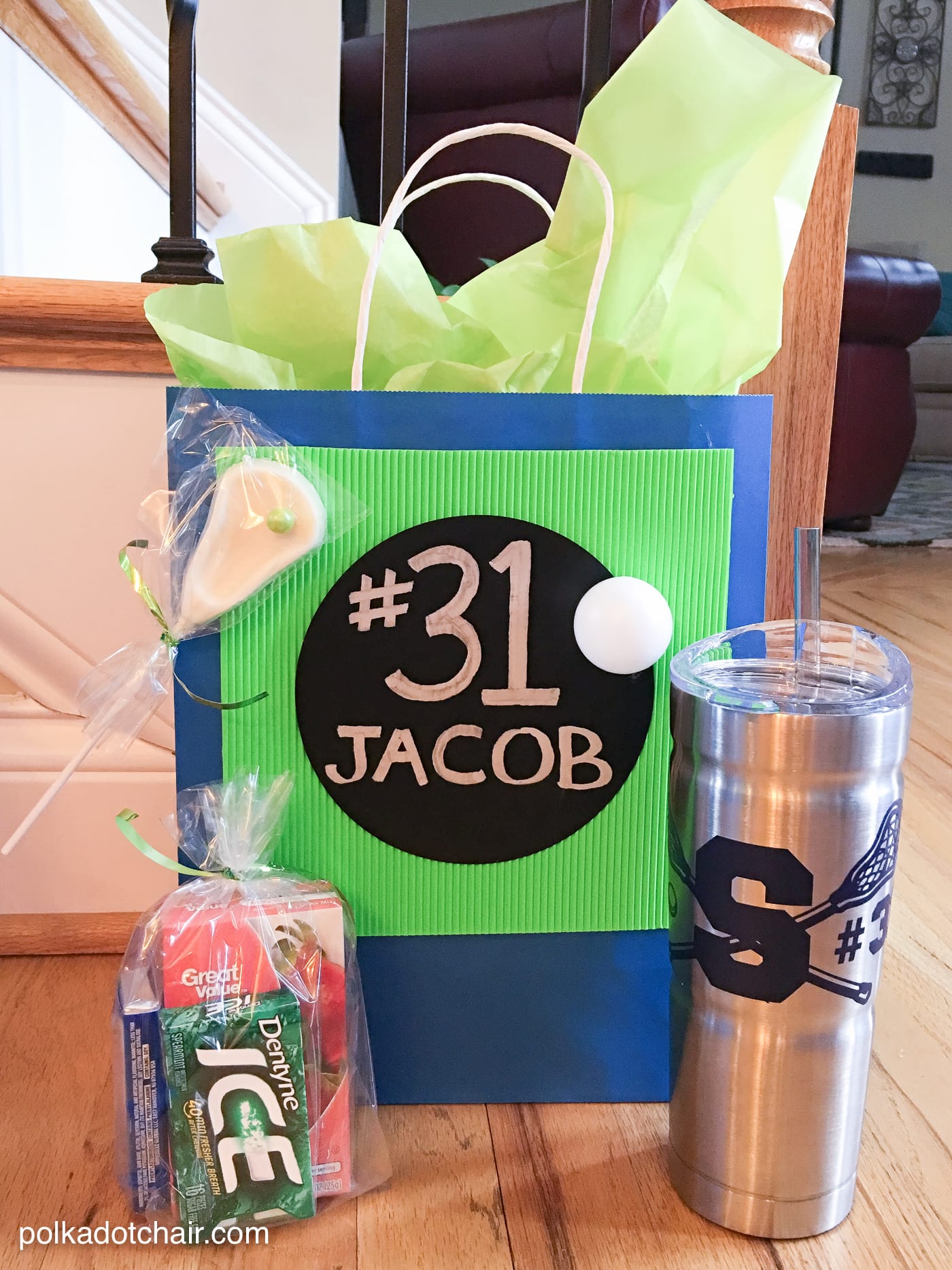 Okay now for the HOW TO??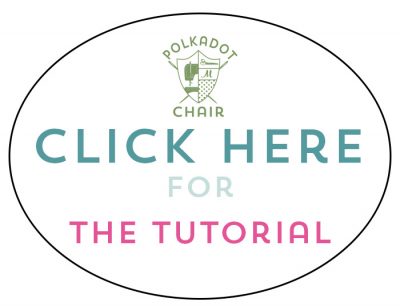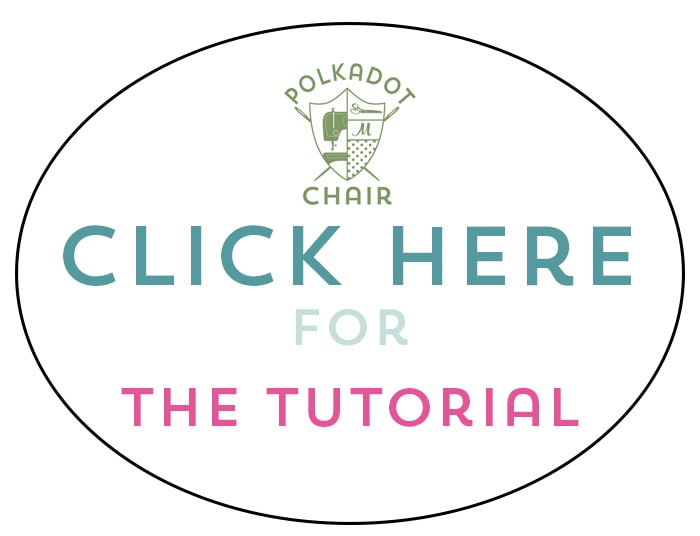 117