I don't know about you but as soon as back to school hits I feel like I'm always on the hunt cute pencil pouches. If you can't find one that your kids like, why not make one? We will walk you through the process step by step with this easy DIY pencil pouch tutorial from Alicia of SewWhatAlicia. You can even involve your kids in the process by letting them pick out their favorite fabric for the pencil case!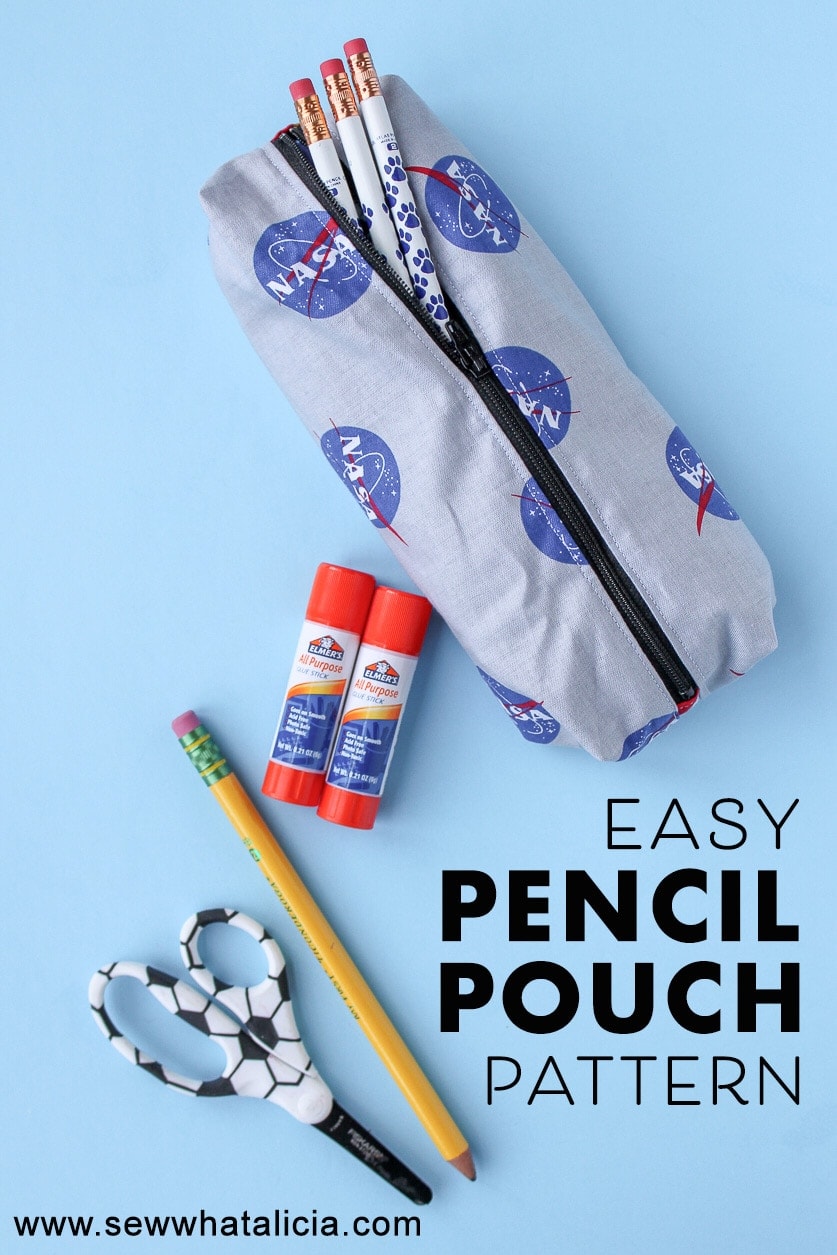 Alicia here again from Sew What Alicia. I am that person who doesn't want to buy anything I can make. This year I decided I didn't need to buy backpacks and pencil pouches because I could make them (you can see the matching backpack pattern and tutorial HERE.)
Table of Contents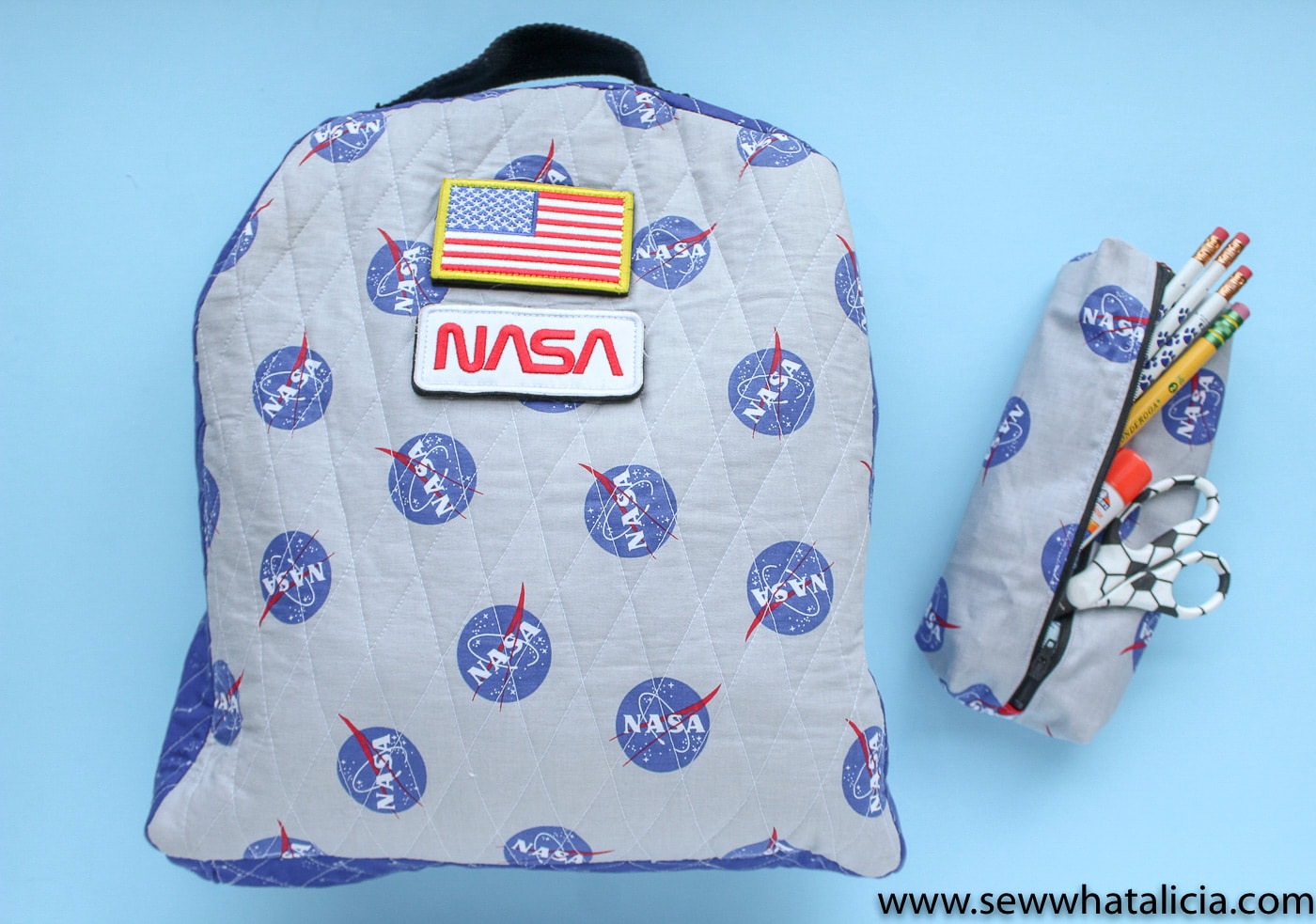 I googled pencil pouches with the kids and they picked one that they liked so I reverse engineered this pattern from the photo. I think it turned out super fun! Now I am sharing this boxy rounded easy pencil pouch pattern and tutorial with all of you!
DIY Pencil Pouch or Case Sewing Pattern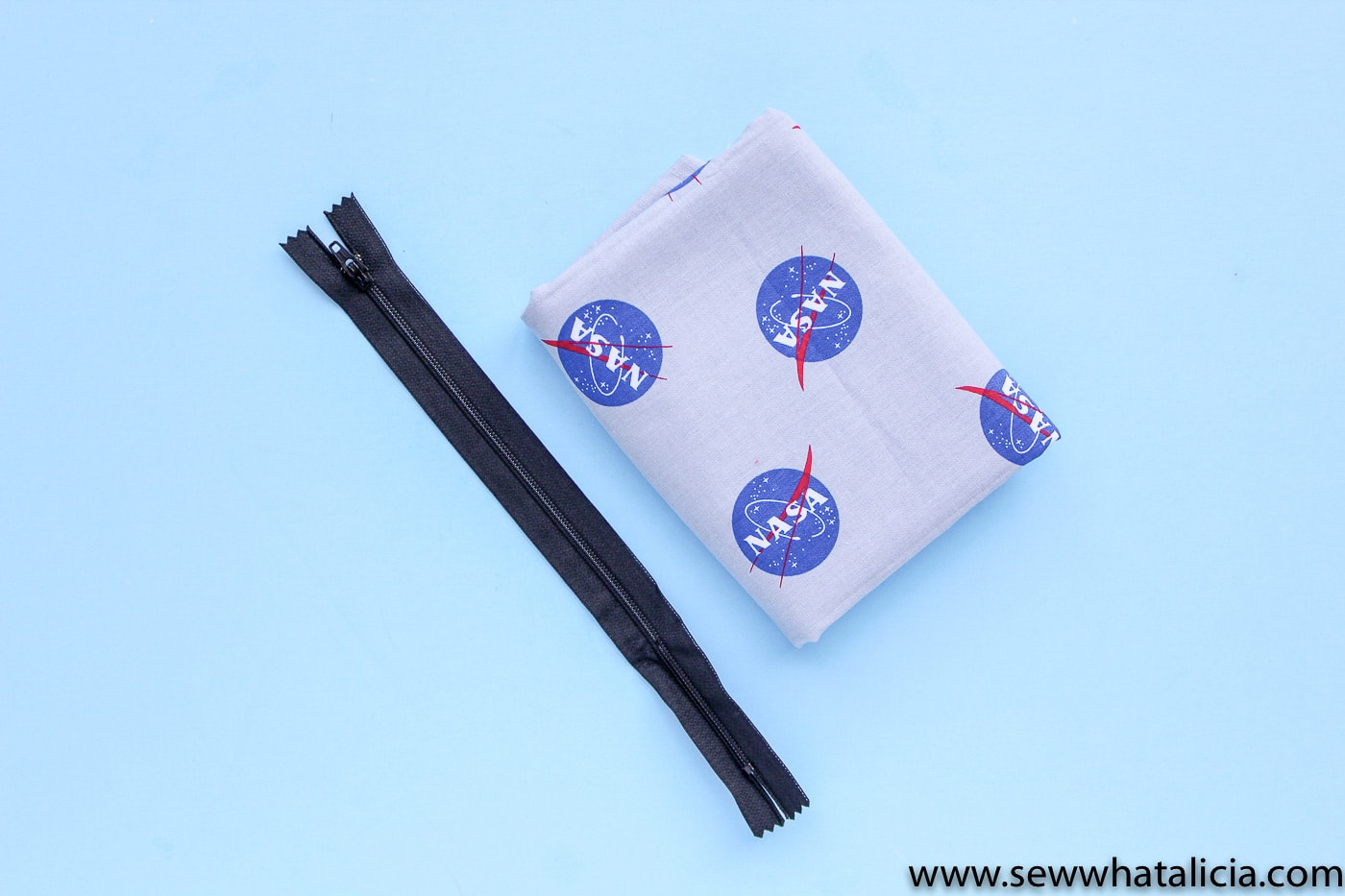 Supplies
Riley Blake NASA Fabric
9″ Zipper
Zipper Foot
Instructions
ONE:
Cut two pieces of fabric that measure 10″ x 5″. Cut two small pieces that measure 2″ x width of the zipper (~1″.) Attach these two small pieces to either end of the zipper.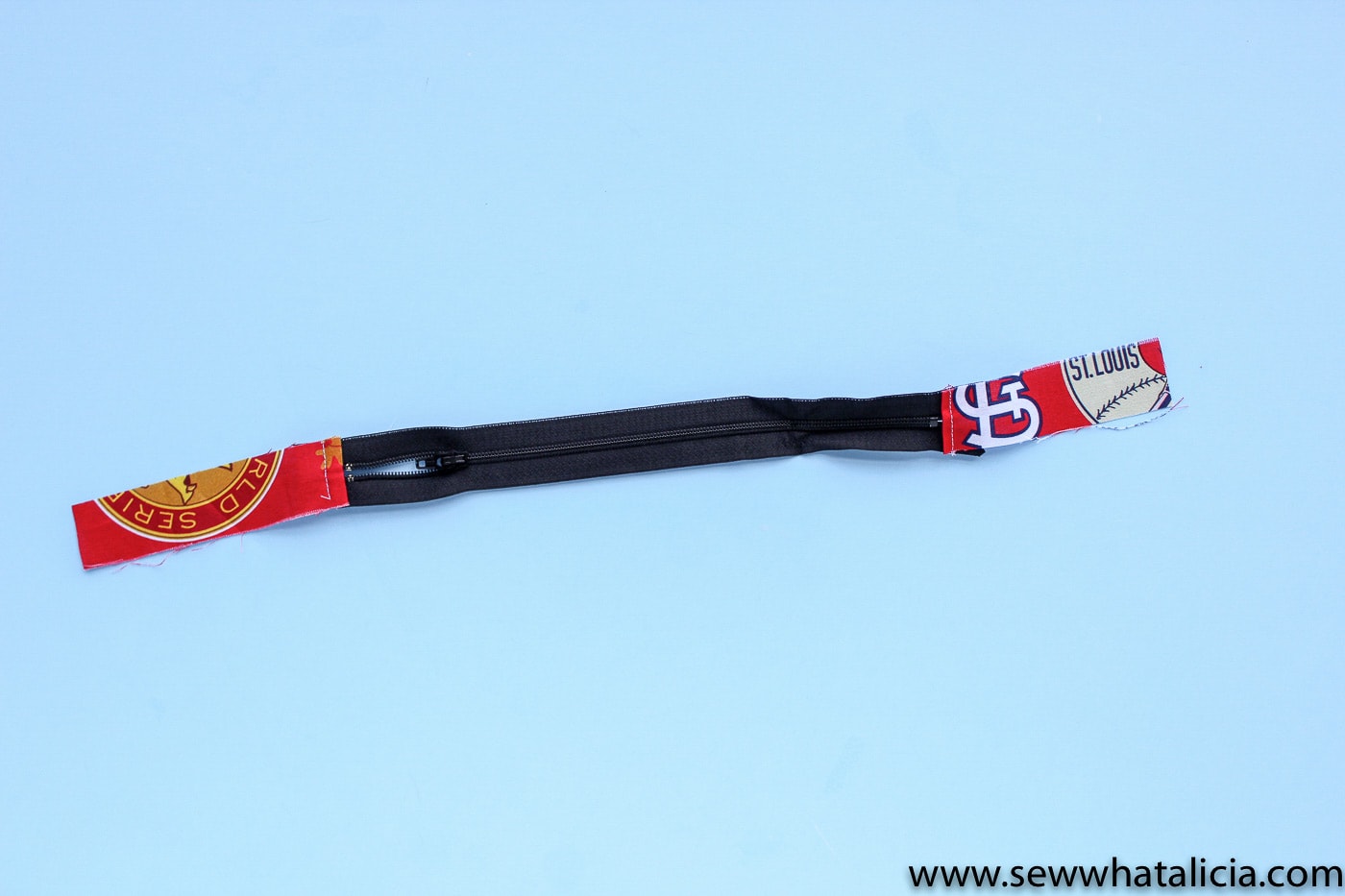 Sew the two 10″ pieces of fabric onto the zipper. Need zipper tips? Check out THIS post.
TWO: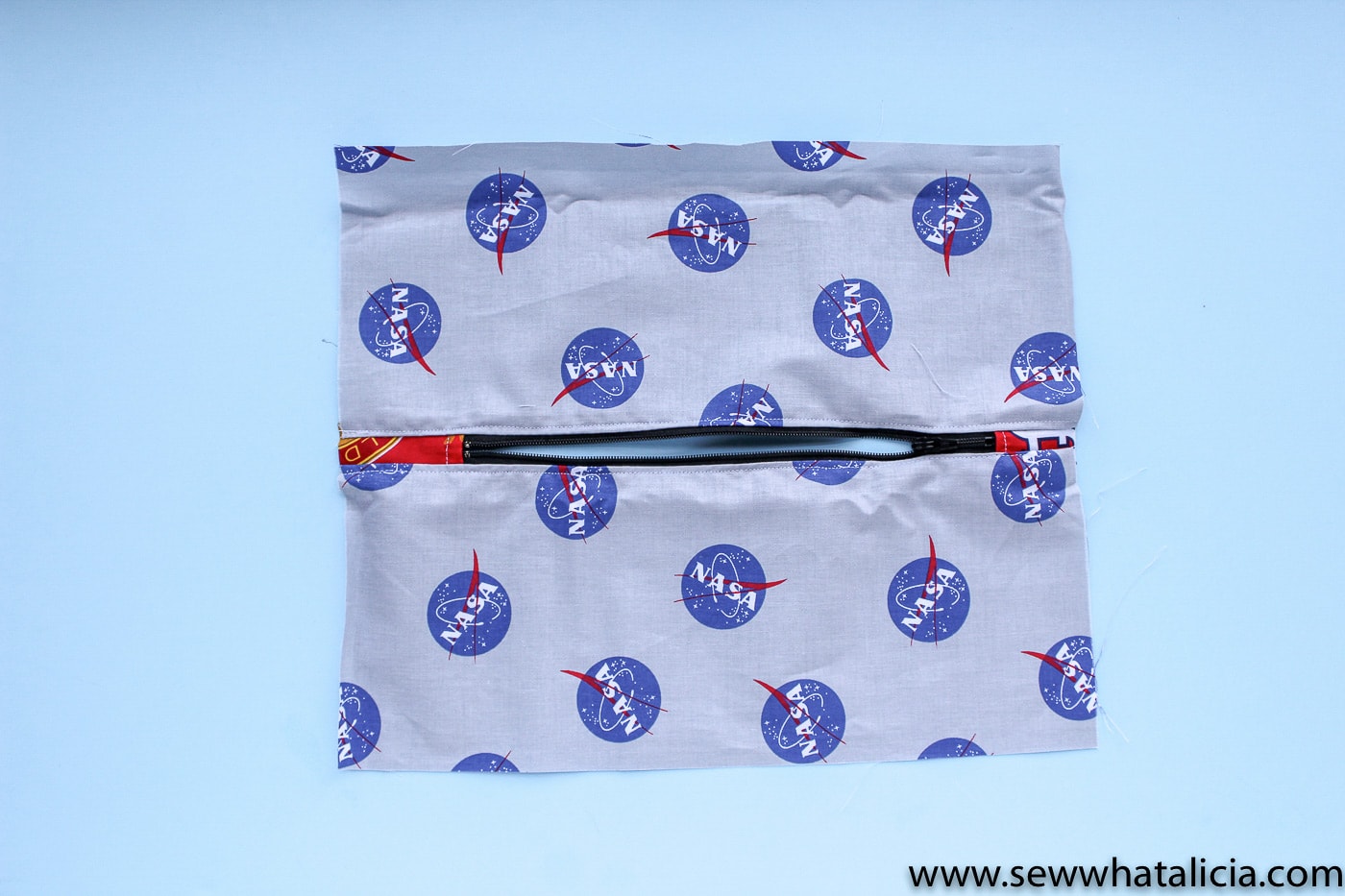 Measure in from the outside edge, a rectangle that measures 4″ by 1 ½″.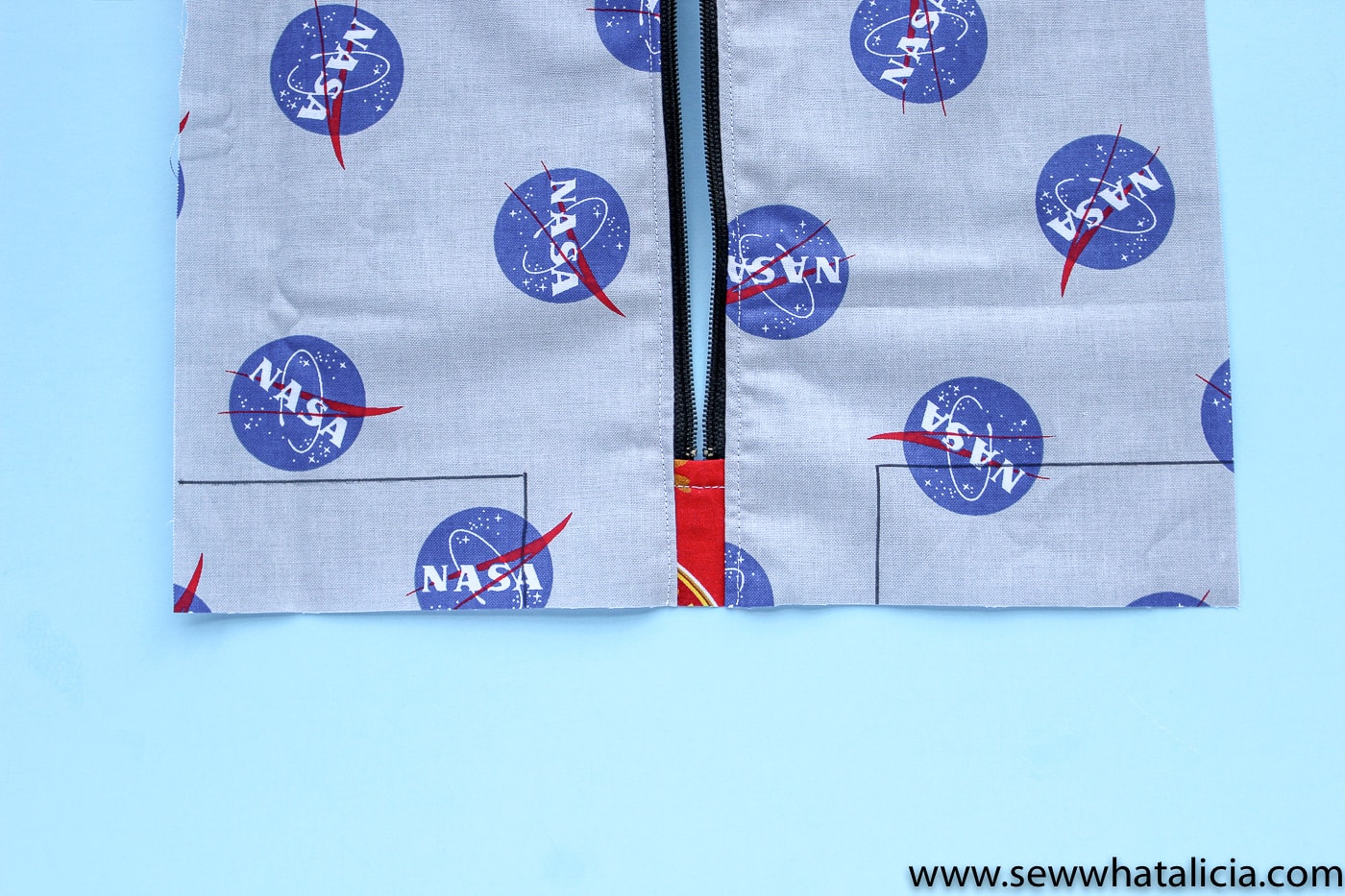 Cut this rectangle out from all four corners.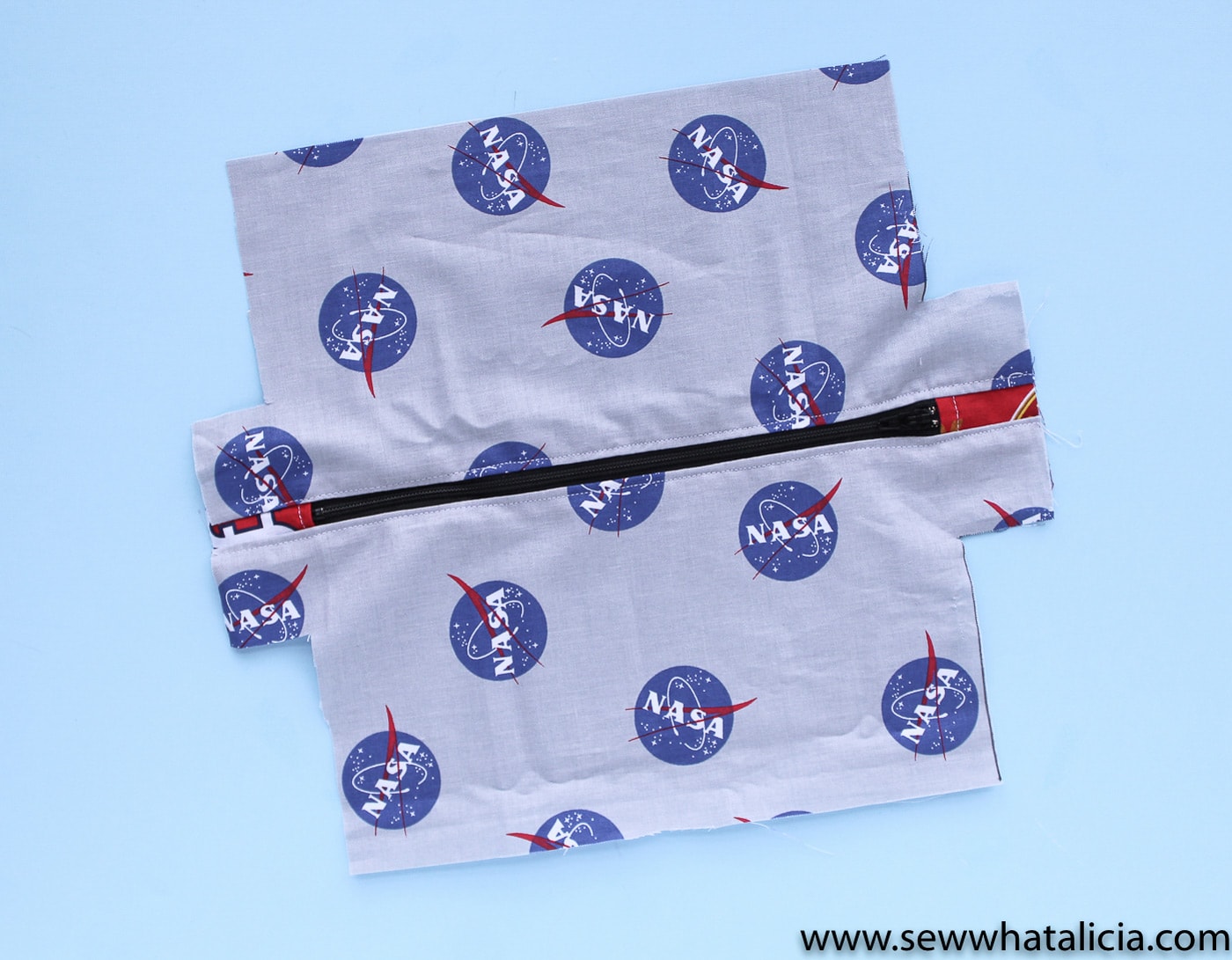 THREE:
Pin the two long bottom edges together, right sides facing, and sew in place. These are the edges that are parallel to the zipper.
Pin the short 1 ½″ edge to the 4″ edge and then sew in place. Repeat this step on all four corners.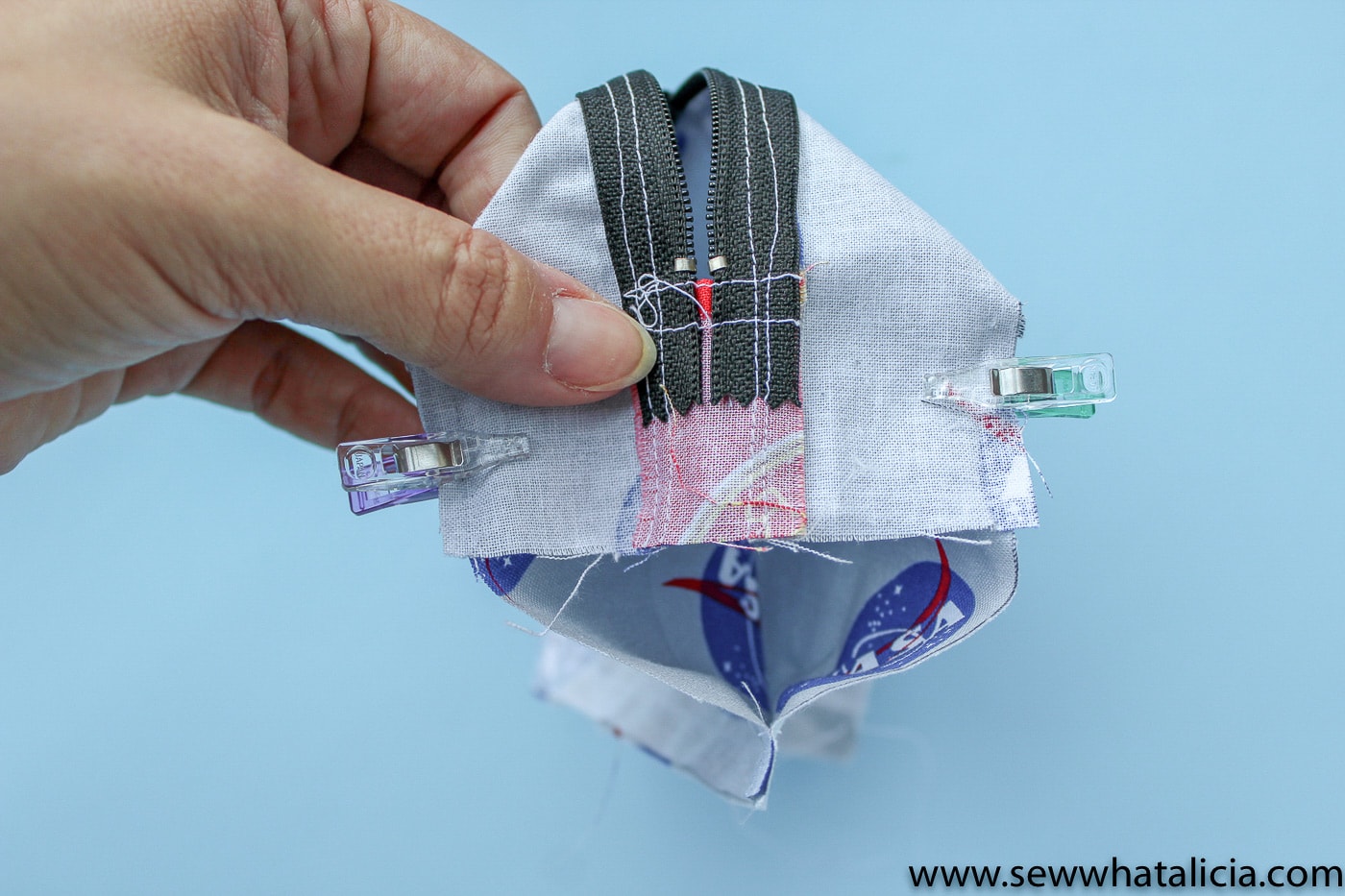 FOUR:
Now bring the short bottom edge up to meet the two corners you just created. If you line the zipper up with the bottom seam of the pouch this will ensure that the fabric is in the correct place. Be sure that your zipper is somewhat open so you can turn the piece out. Clip the seam in place and sew. Repeat on both sides.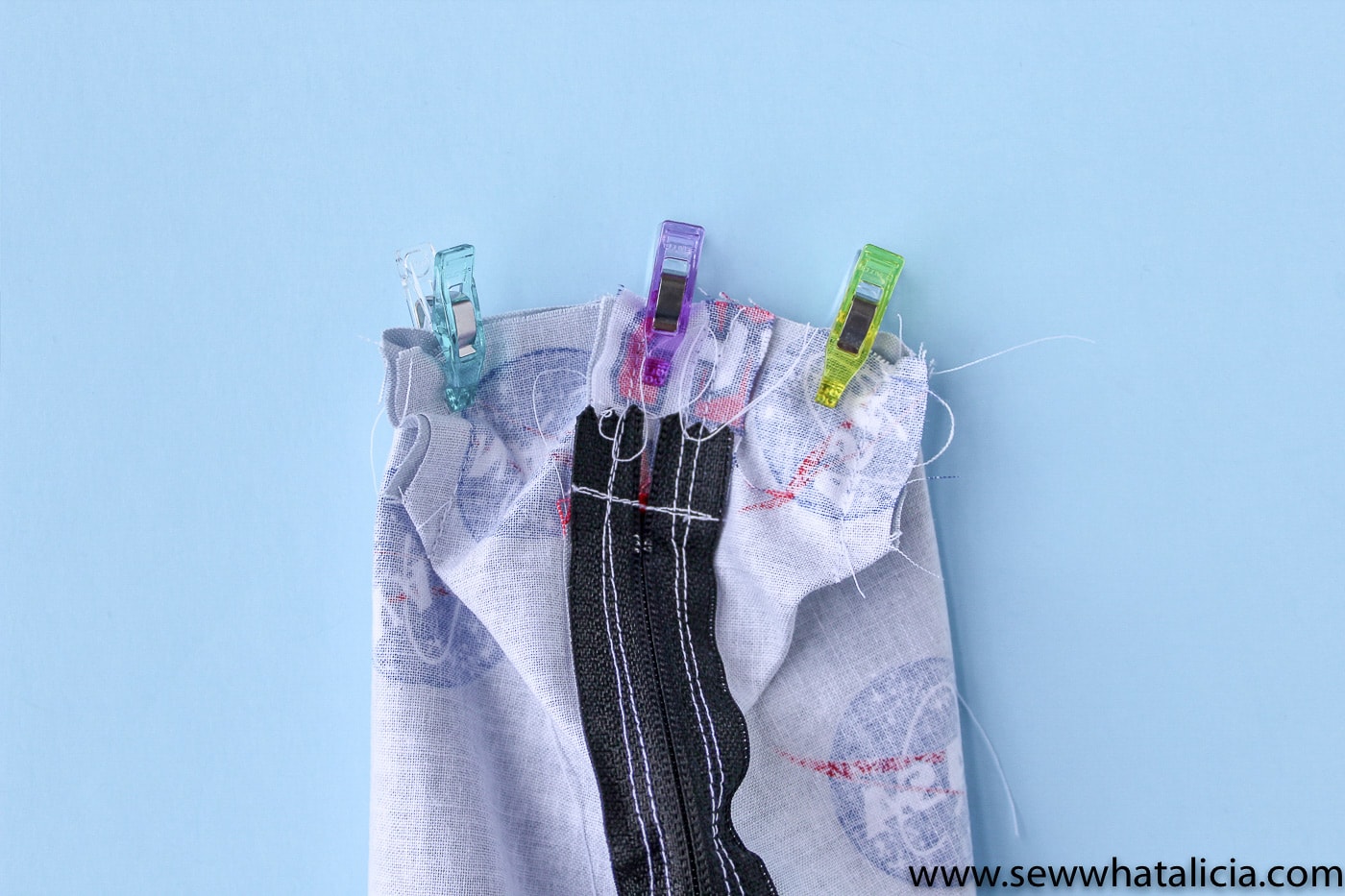 Press your seams and turn the piece out.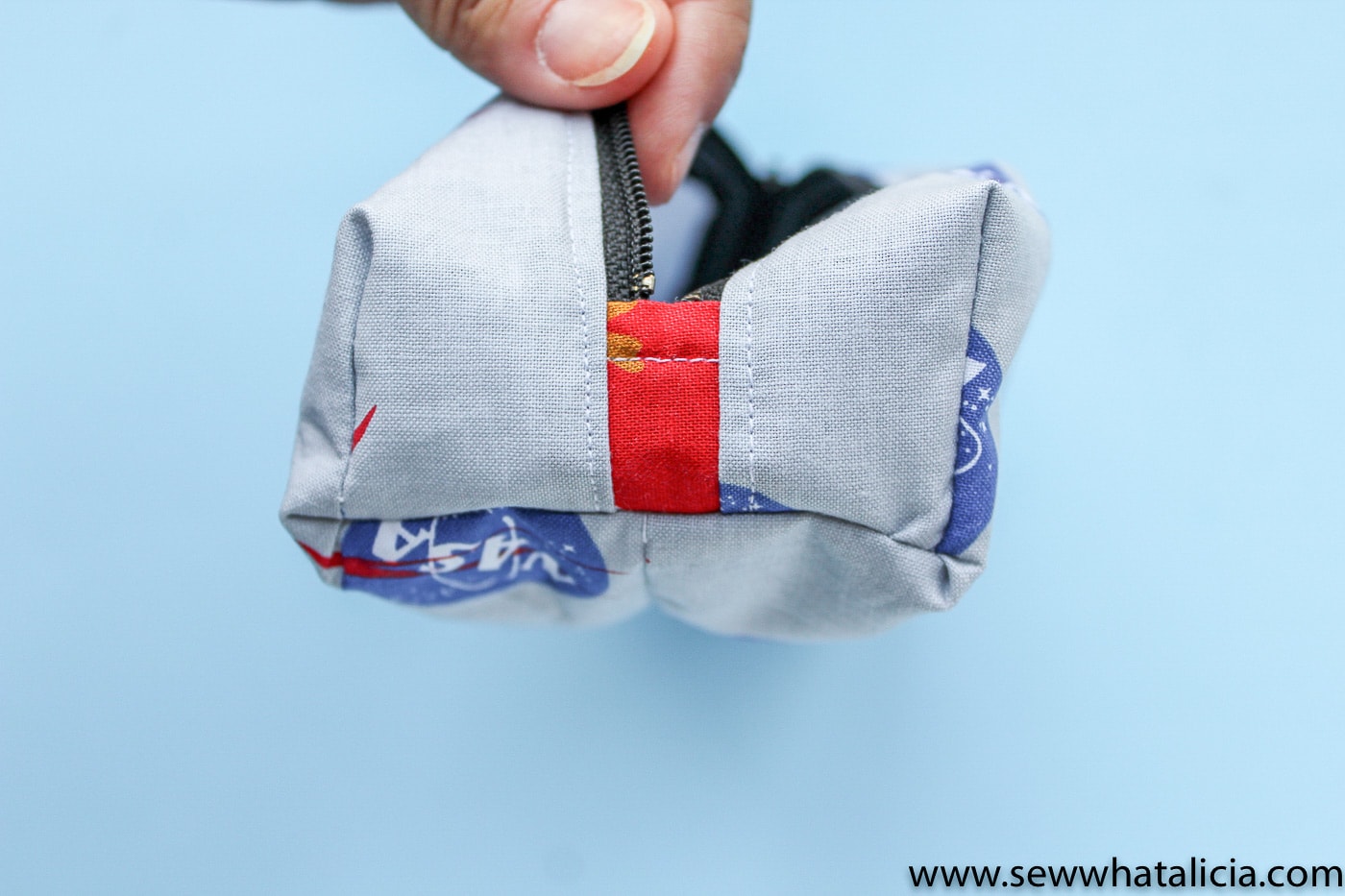 Now you have a finished boxy rounded easy pencil pouch.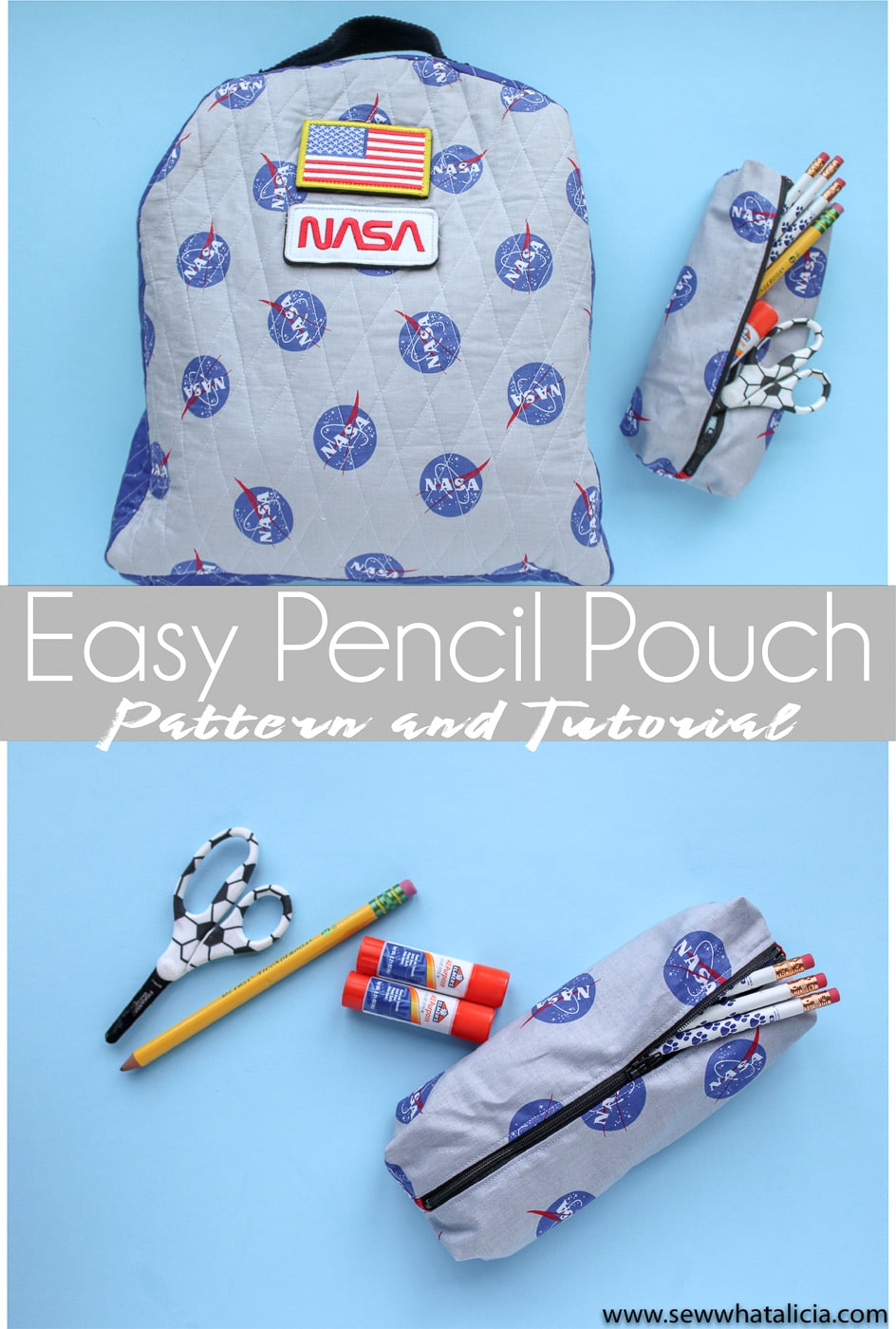 More Great Projects from Alicia: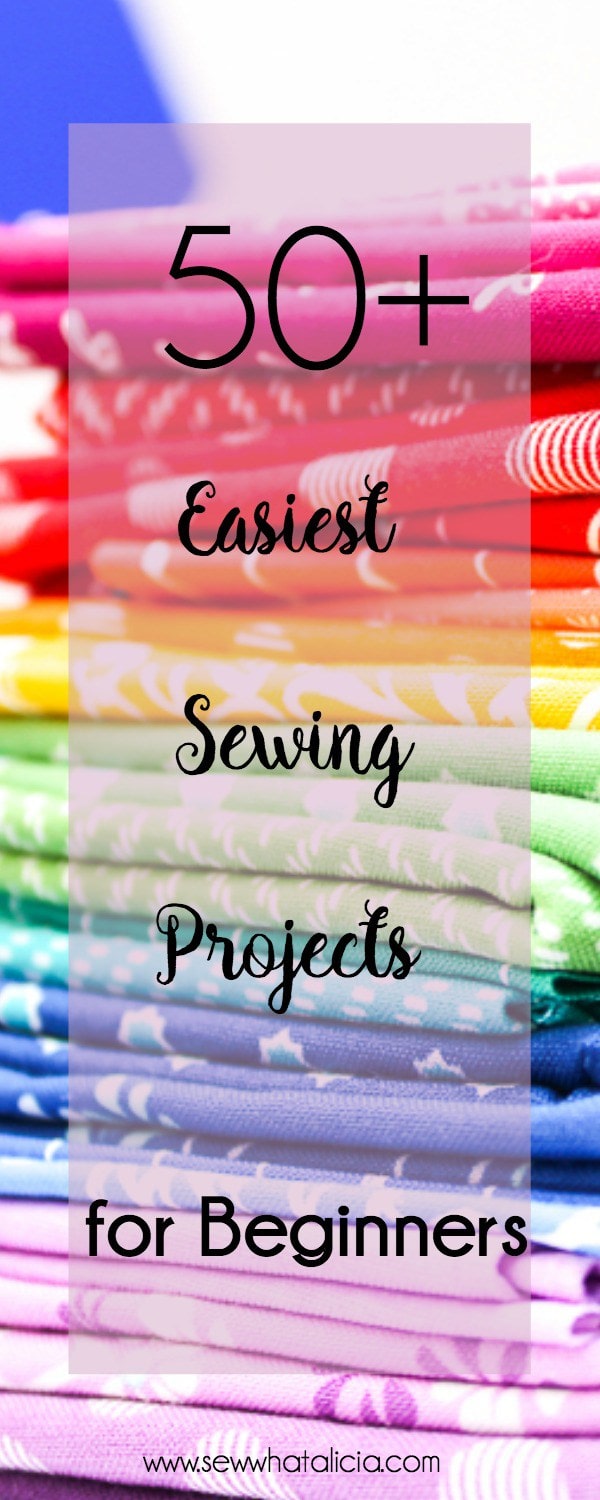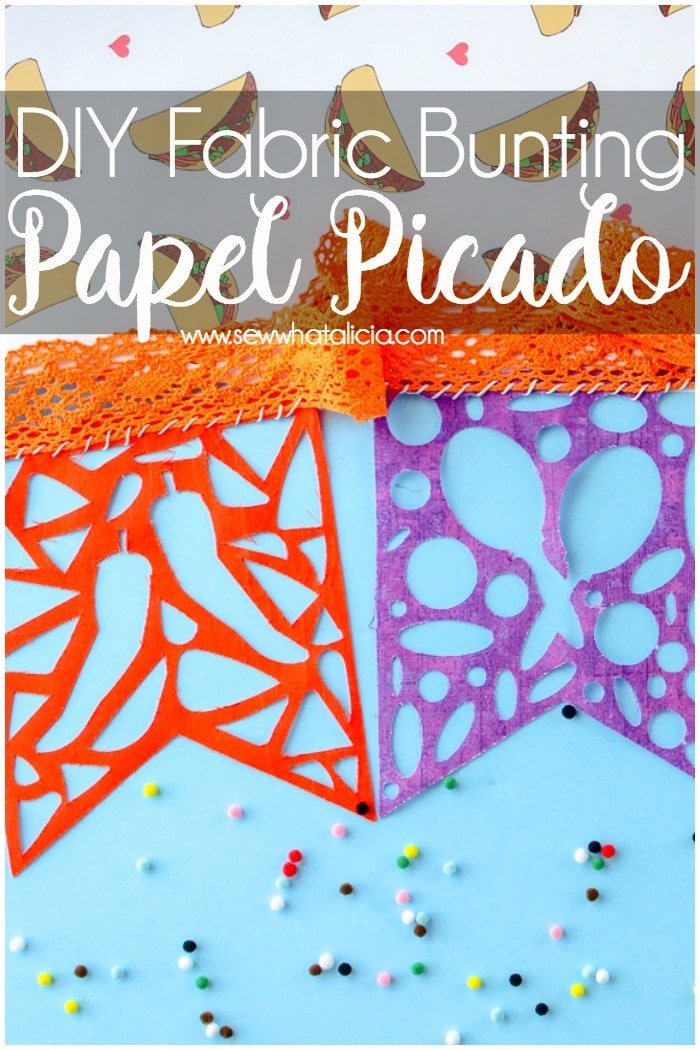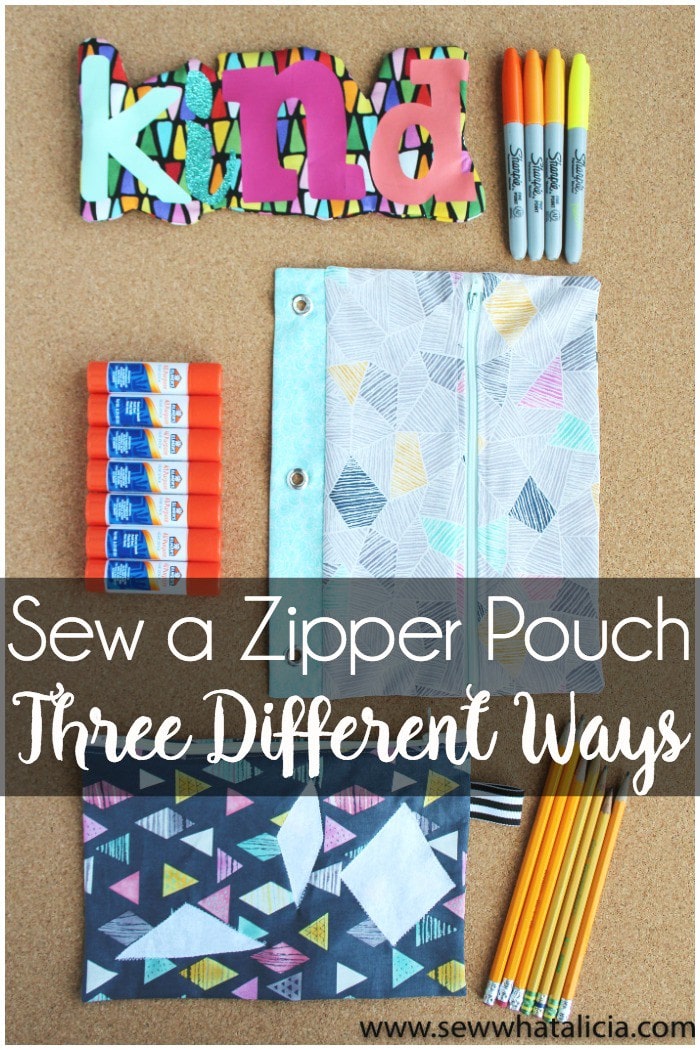 About the Maker:
I am a wife and a mother and a jill of all trades! I love to sew and craft, I love yoga and running, and I am a hard working momma to two special boys! Most days, I can usually be found at the sewing machine or at yoga class…haha just kidding I am usually chasing my two boys around but I squeeze those other things in whenever I get a chance, which is not as often as I would like!
Connect with Sew What Alicia
Facebook // Pinterest // Instagram // Twitter // Youtube
More Easy Sewing Projects:
Sunnies Sunglasses Case Sewing Pattern