Do you love Harry Potter as much as we do? Then you might like these fun, free Harry Potter Printable Luggage Tags. They are inspired by many of the stories in the books. Print some out, attach them to your bags and you're off! Not quite as easy as a port key or floo powder, but hey, what are you gonna do? We are all just mere Muggles :).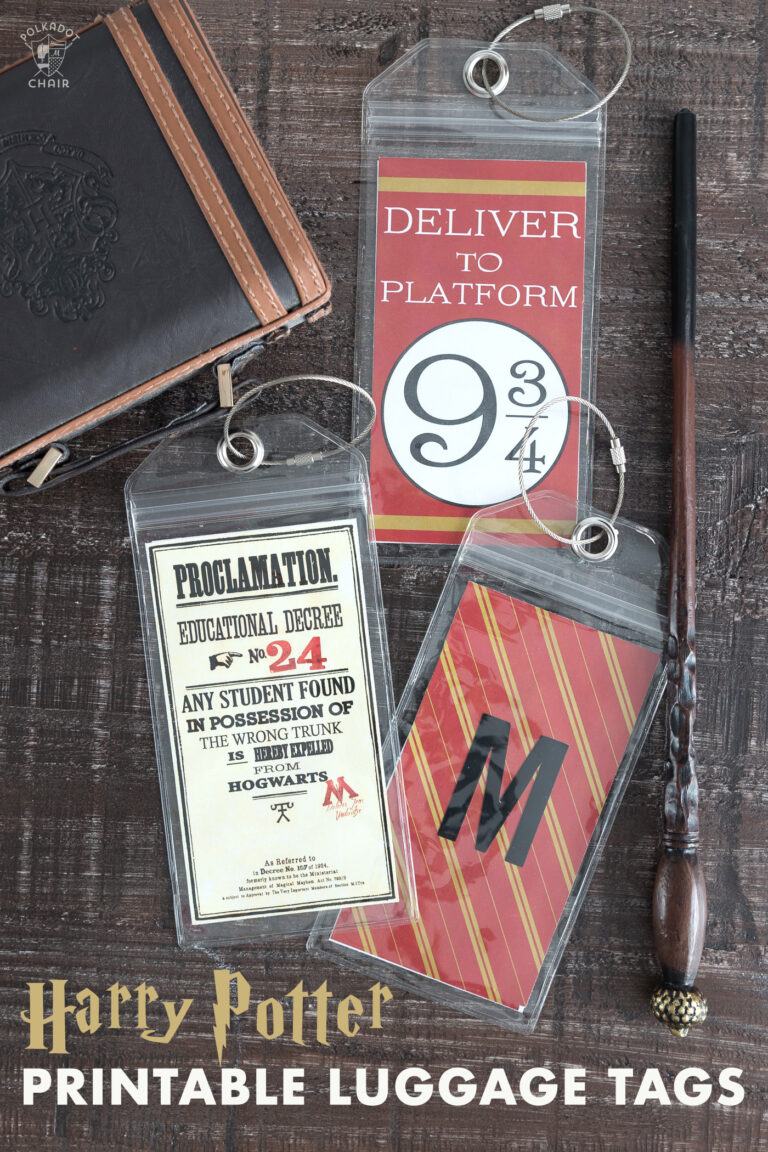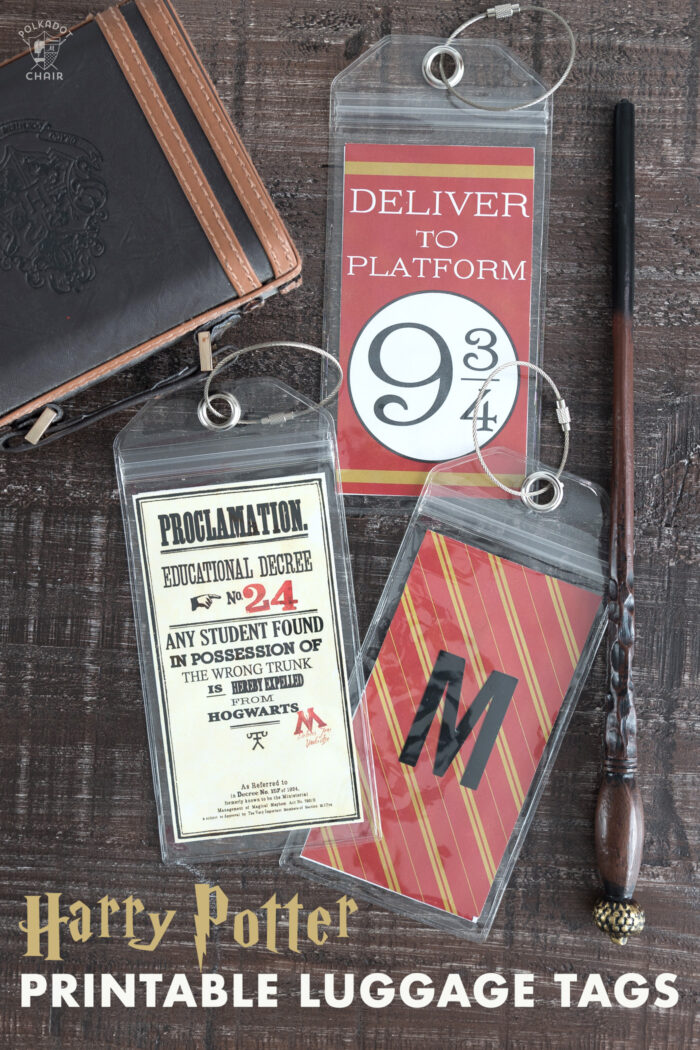 A few years ago I was treated to a guided tour of the Universal Orlando Parks in Florida by Universal. It's one of my all-time favorite travel memories! I partnered with Universal and Family Forward to deliver some fun DIY Harry Potter inspired content to share and this post is an extension of some of those earlier projects. To read my best tips for Visiting Universal Orlando, just click here!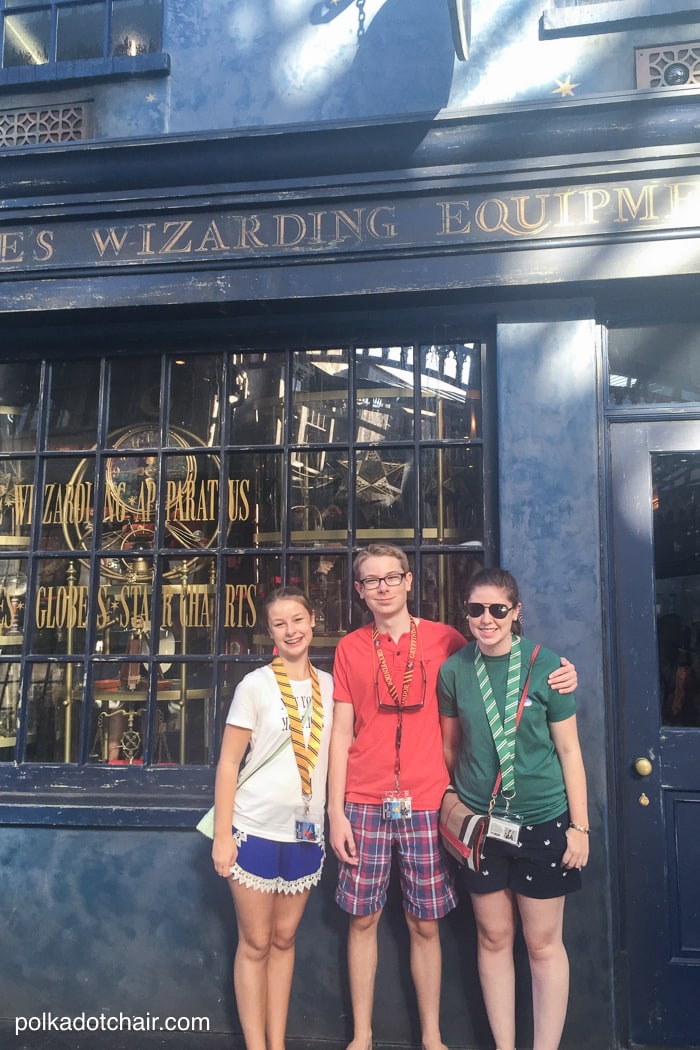 Our family traveled quite a bit this summer and noticed that we were always short luggage tags. They kept falling off of our bags, which doesn't surprise me since they were all cheap paper luggage tags.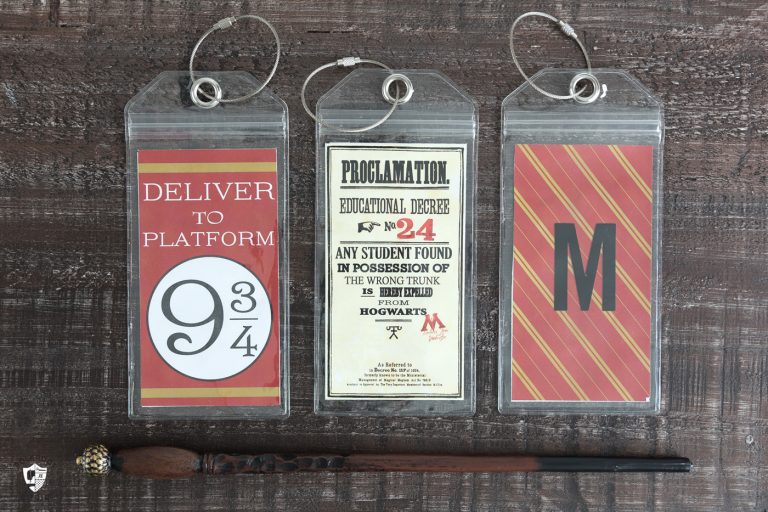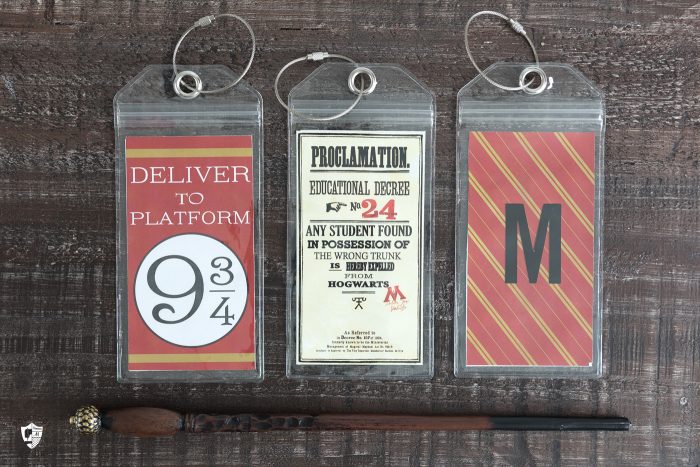 I discovered some sturdy plastic luggage tags and I decided that I'd make a set of tags to fit inside. Since we are all Harry Potter crazies it seemed only appropriate to make Harry Potter Printable tags. If you've been around here for a while you may know that each summer I share a Harry Potter project in honor of Harry's Birthday. I'll link up the other projects at the end of this post.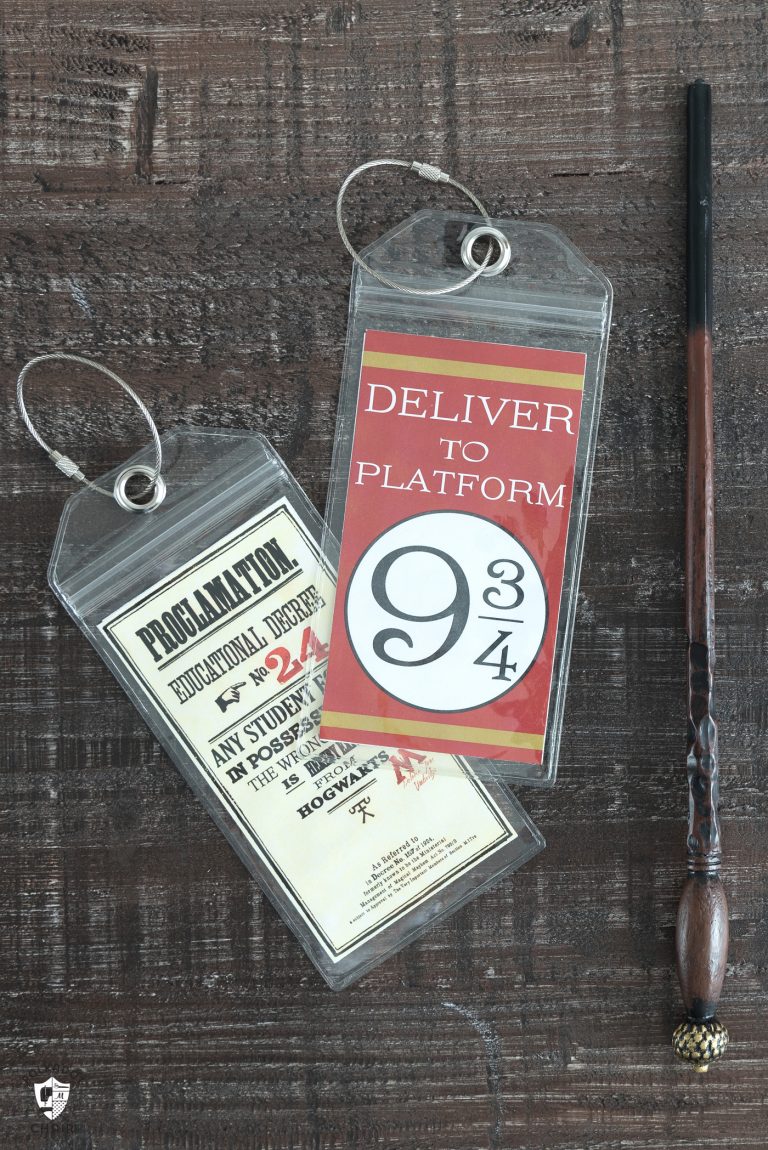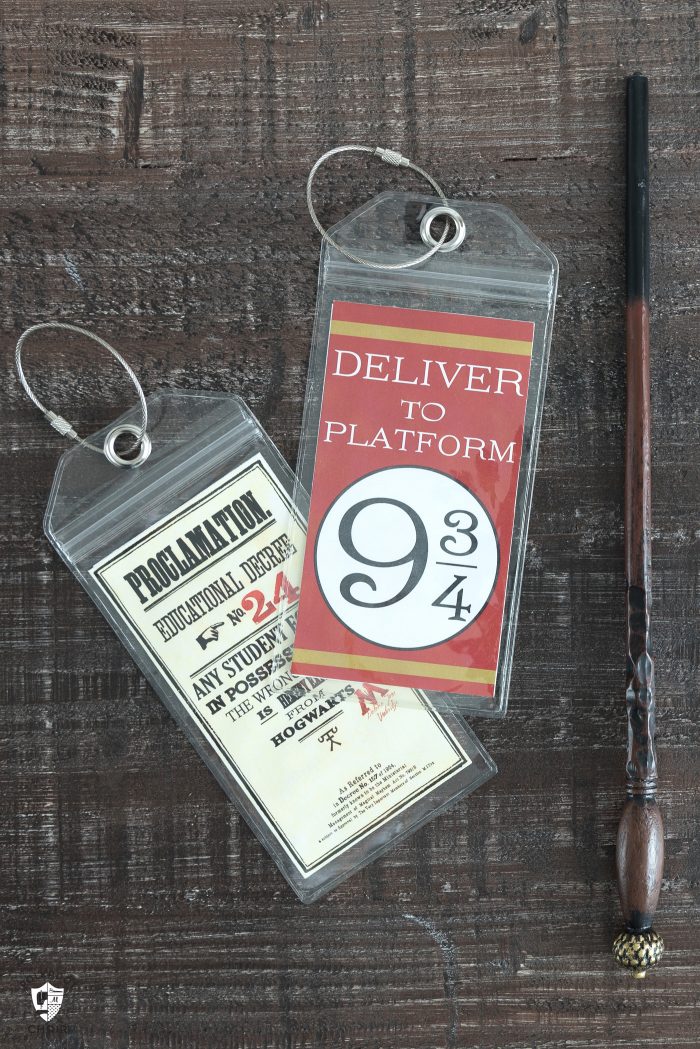 DIY Harry Potter Printable Luggage Tags:
Are you ready?
To make the tags you're going to need: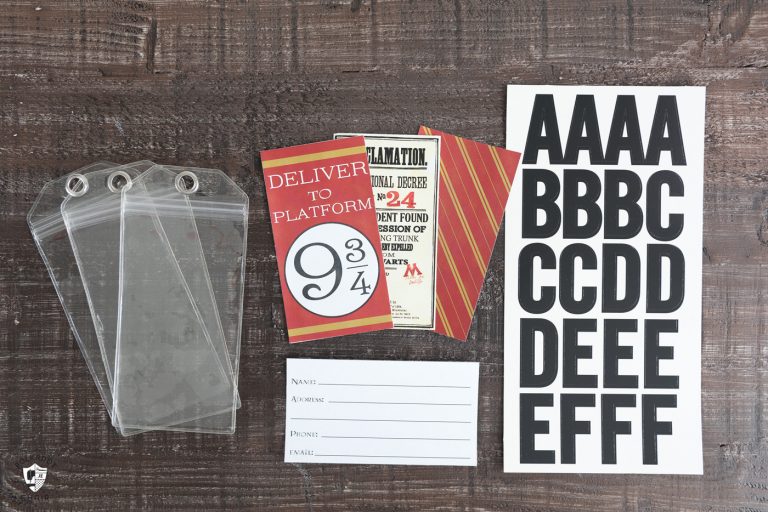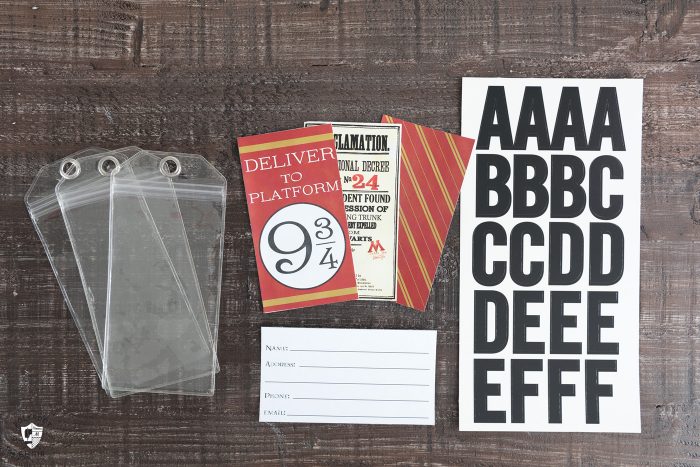 contains affiliate links
Free Printable Tags download them HERE
Plastic Luggage Tags with Pocket – these are the ones I purchased
Glue Stick
Paper Trimmer or Scissors
Sticker if you'd like to Monogram yours- I used these stickers mine are black these are gold.
Step One: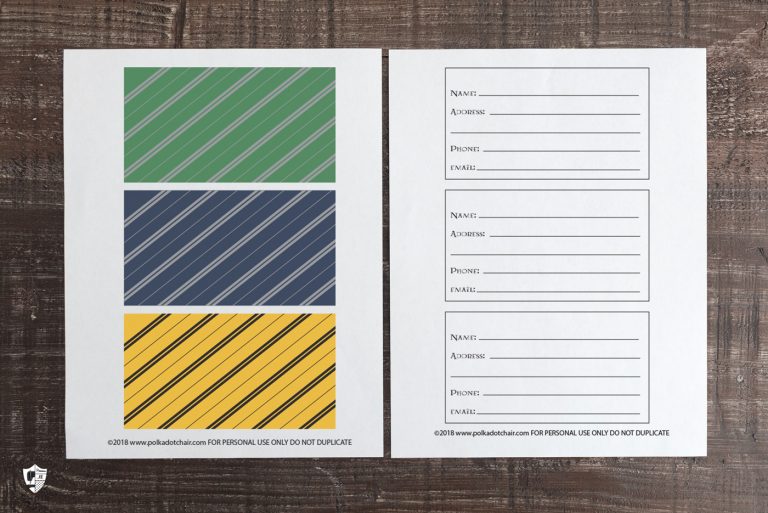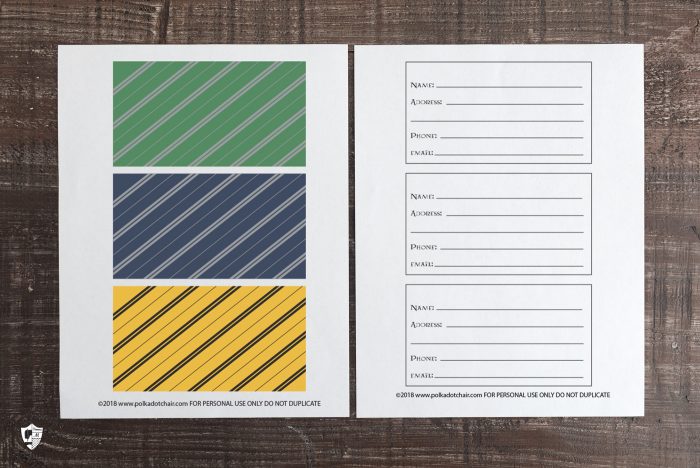 Print out the luggage tags. The printable is 4 pages long. 2 of the pages are the address boxes for the back of the tags and 2 of the pages are your choices for the tag fronts. You can pick from:
Deliver to Platform 9 ¾
Umbridge Inspired Proclamation (travel inspired of course)
Background Inspired by each of the 4 Hogwarts Houses, Gryffindor, Slytherin, Hufflepuff or Ravenclaw
Step Two: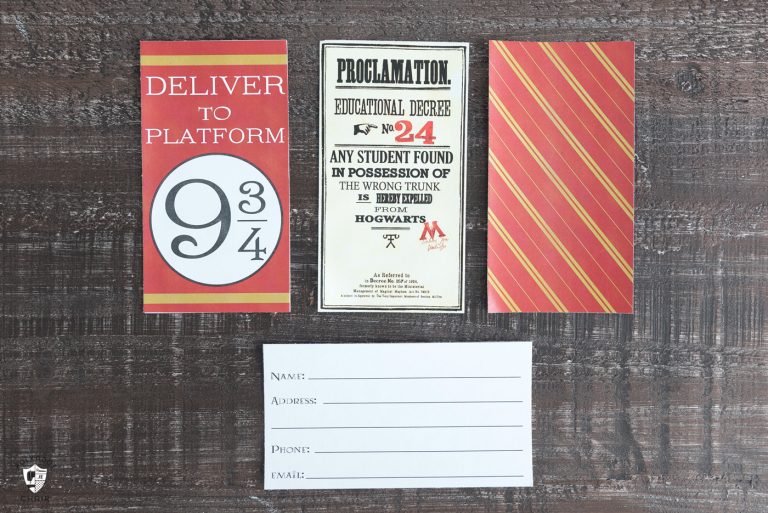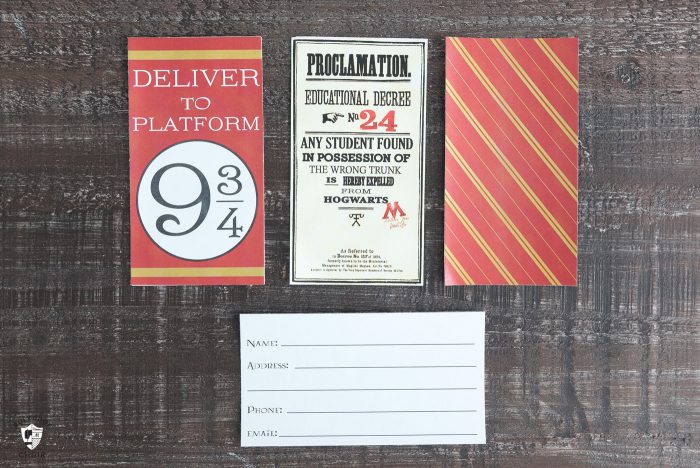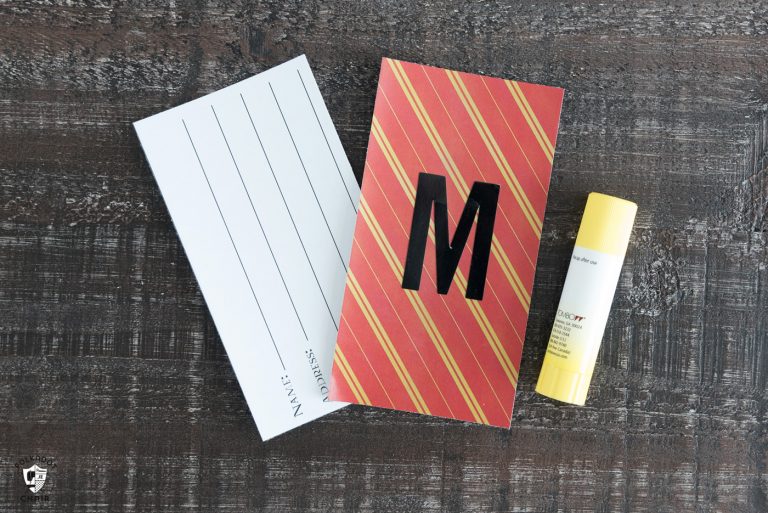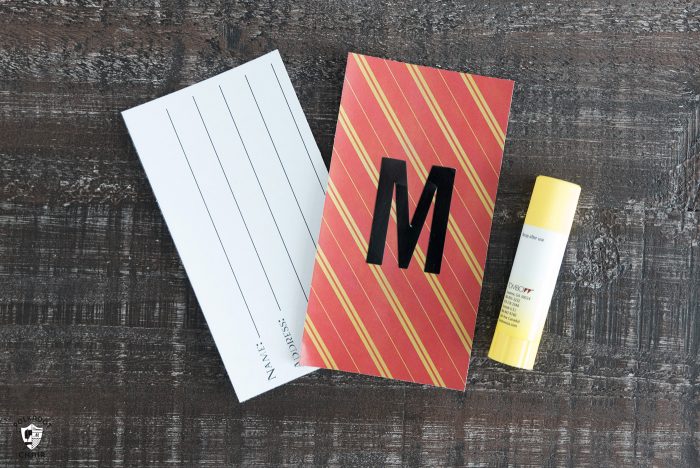 Cut out the tags that you'd like both the front pieces and the back pieces. Use a bit of glue to stick the front of the tag to the back of the tag.
Step Three:
If desired apply a large letter sticker to the front of your tag. You should use one sticker for your initial or 3 for a fun monogram.
Step Four: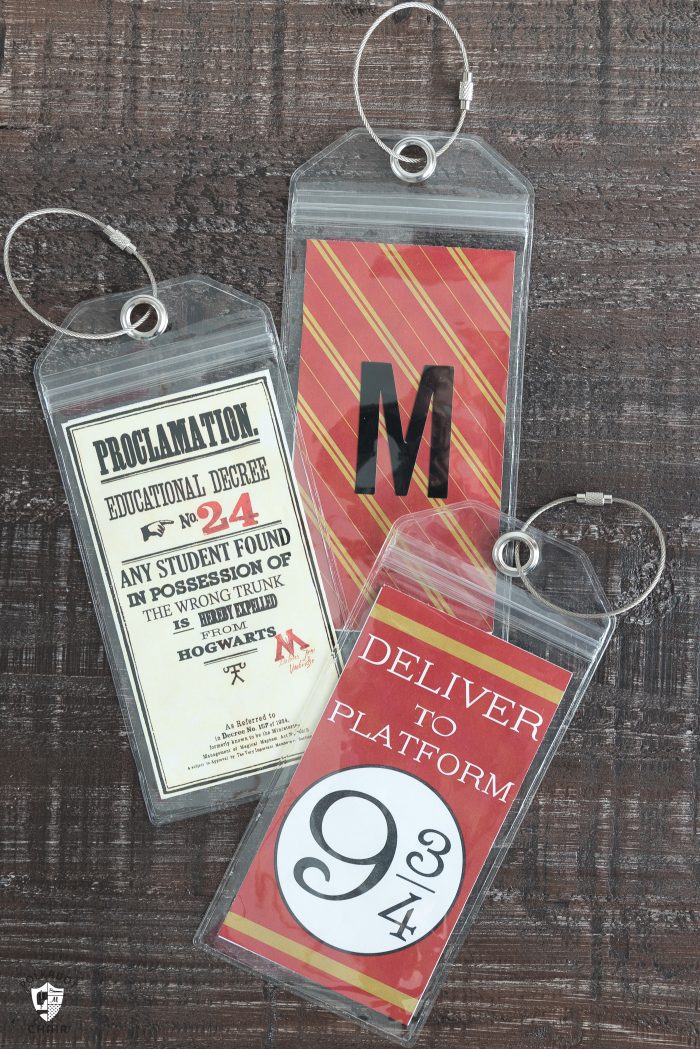 Slip the paper into the tag pocket and attach to your bag!
That's it! Enjoy. Now only if I had an undetectable extension charm to make your suitcase fit in your pocket 🙂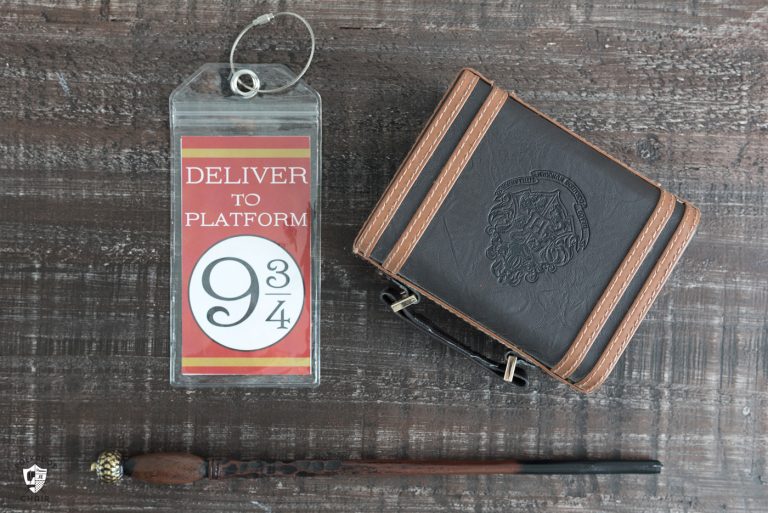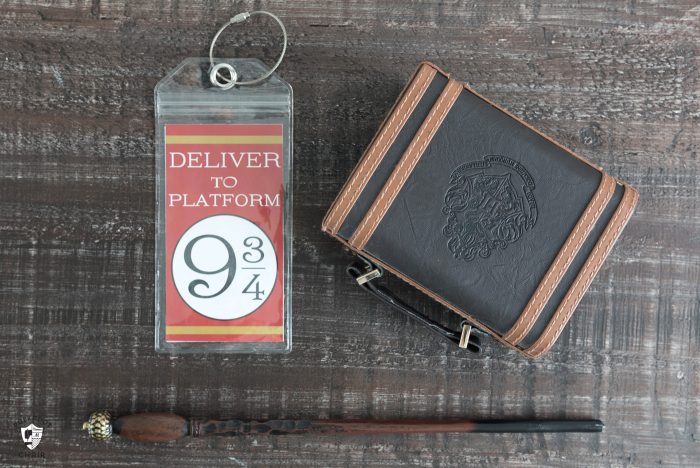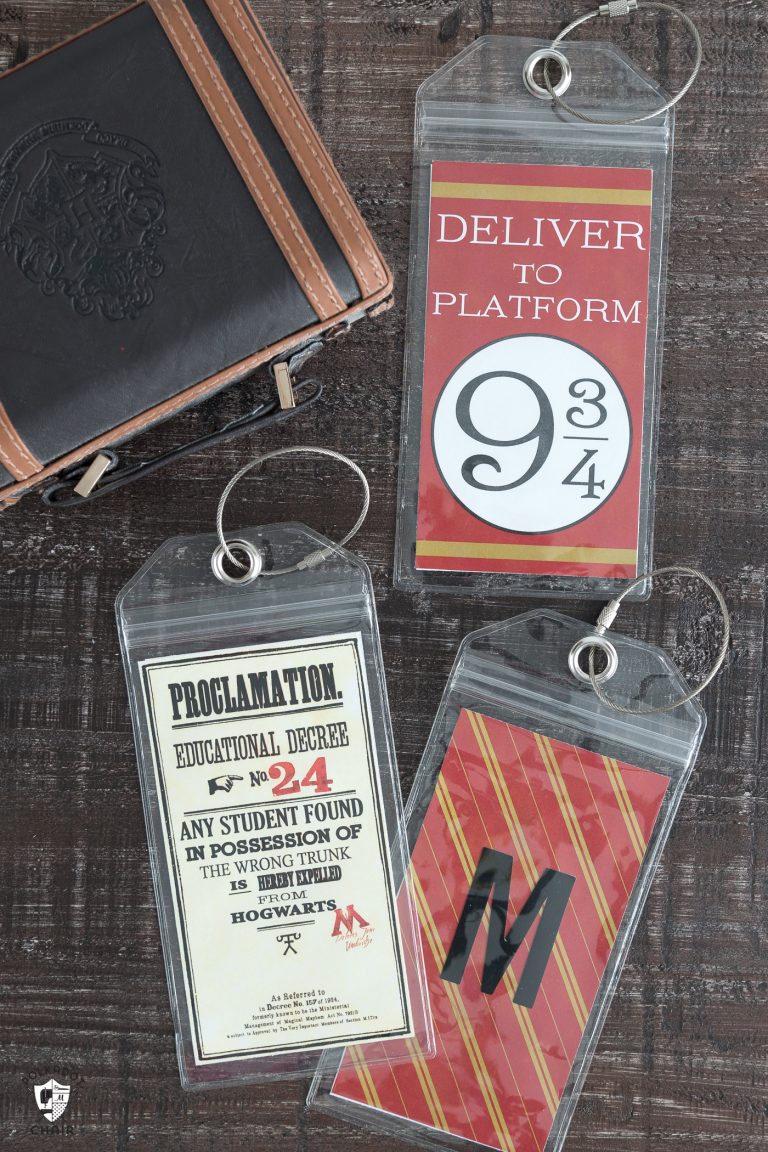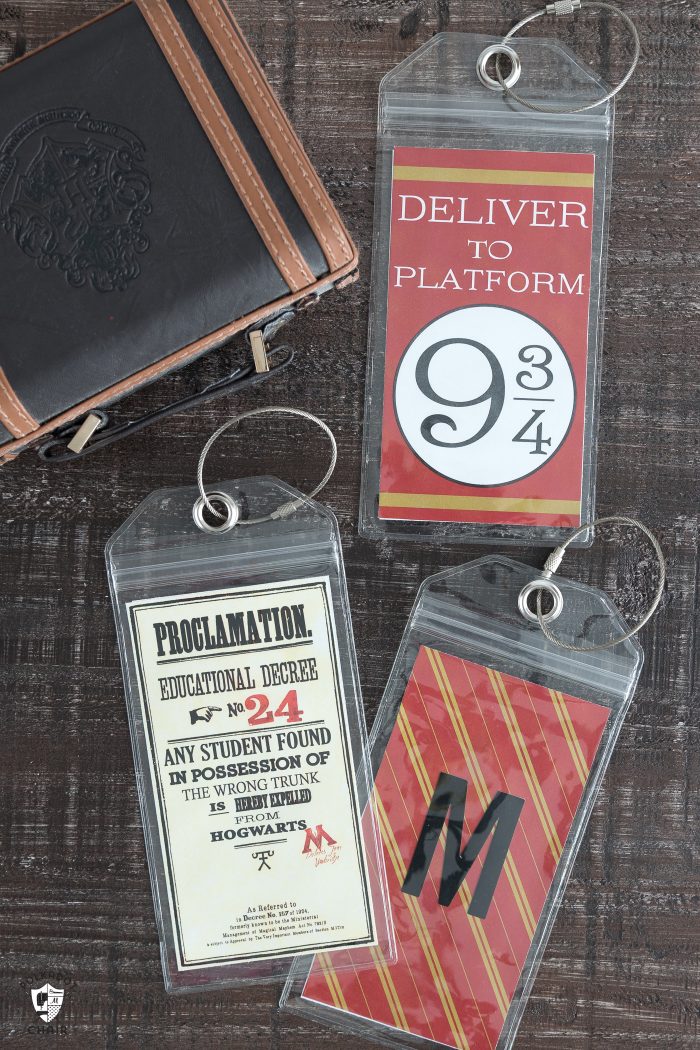 More Harry Potter Craft Ideas & DIY's:
Harry Potter Costume Idea: How to Make Quidditch Robes
Free Printable Harry Potter Quotes
Hogwarts Inspired Printable Notebook Covers
DIY Harry Potter Pencil Pouches and free SVG Cut Files
Make a Quidditch Mom Tote Bag or T-Shirt