When sewing your own handbag, you have several options when it comes to handles. Most handbag patterns feature sewn handles, but if you'd like a more professional finish on your bag, you can also use purchased leather handles. Let me show you how to add leather straps to an existing handbag pattern.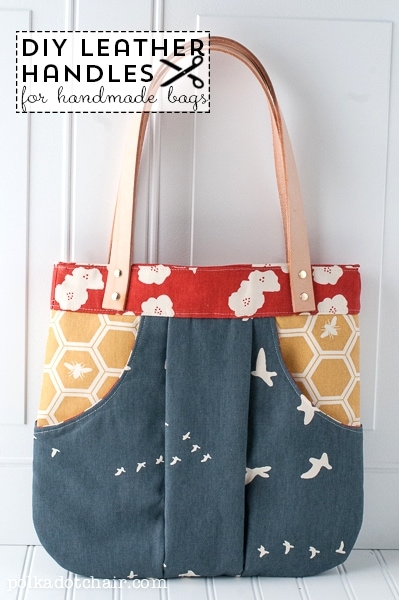 I designed my March Bag pattern a couple of years ago and I think that it's still one of my favorites.  
The bag pattern gives you three options for handles for your tote bag. A purchased leather handle, a purchased bamboo handle, or sewn handles. I want to give you one more option for bag handles as well.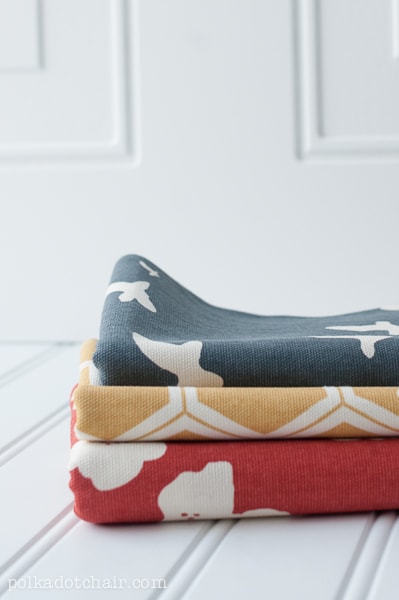 The bag in this project is created from a lightweight canvas. It's a heavier weight than normal quilting cotton but not as heavy as upholstery canvas fabric.
It has a gorgeous drape and texture. The weight of it is perfect for handbags.
Normally when I make handbags, I make the handles. This time I was feeling a bit lazy and wondered if I couldn't just use leather instead.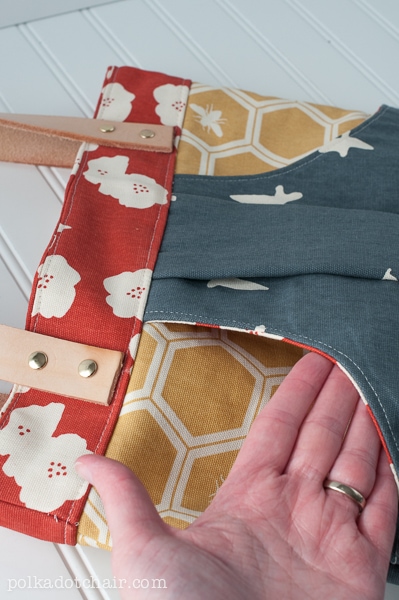 So I took a little trip to a local leather store and found these great belt blanks. They are long strips of leather meant to be used for stamping belts/bracelets etc.  One of them was only $8, and I was able to get both handles out of it!!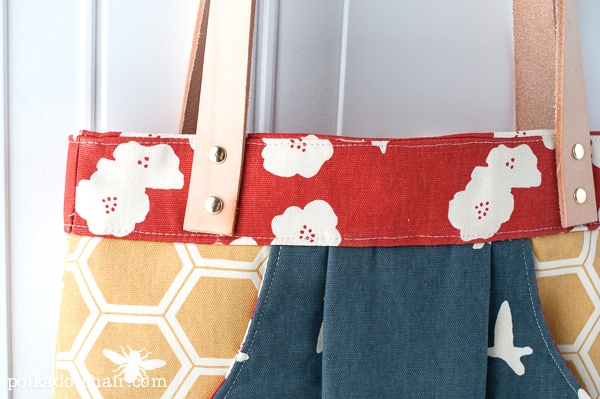 Attaching the handles to the bag was easy. You just need a few tools, and if you're a scrapbooker like me, you probably already have what you need.
Let me just say, I know there is a LOT more that I could do with those leather handles, including sealing them, stamping them, and finishing the edges. I didn't do any of those things, the idea was just a simple handle. The leather will change colors with time and use, but I actually like that.
Supplies
Leather strap long enough to make two handles (look in the belt section of the leather store, I purchased belt blanks )
Awl or Cropadile to punch holes in the leather
Rivets the same size as the width of your leather strap – can be hammer set or screw together.
Hammer
Scraps of plastic canvas
Step One: Reinforce the Fabric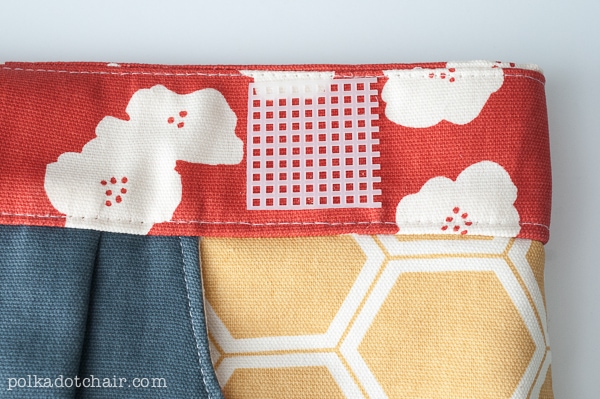 The first thing you're going to need to do is to reinforce the point that the handles attach to the purse. To do this, I use plastic canvas.  If you are sewing the March Bag pattern, you will want to complete the entire bag but not make any handles. You will skip the last step of hand stitching down the bag band lining.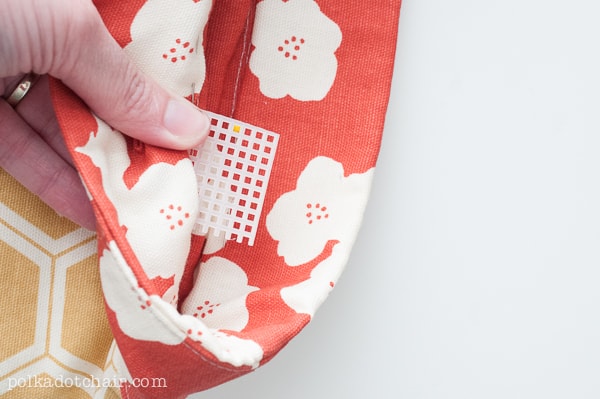 After you have marked where you want the handles to go on the bag, slip the plastic canvas into the bag band lining and pin it in place (It's not sewn down yet so you can do this easily).
Step Two: Prep the Leather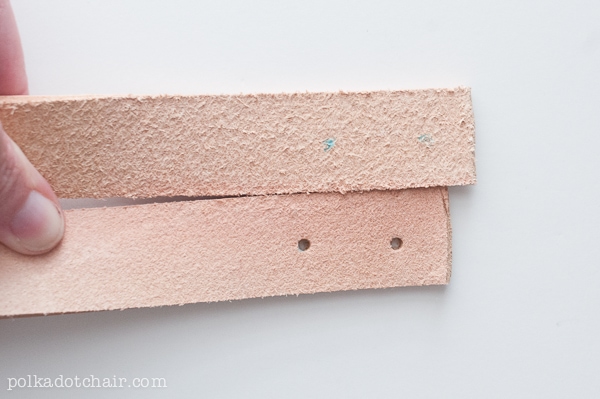 After you have cut your leather to the desired length (buy some scissors at the leather store to cut the straps, don't ruin your good sewing scissors) punch two holes in the end of the strap. One at ½" up from the bottom and one 1" above that.
To punch the holes in the leather, I used my cropadile (see, scrapbook supplies!) If you don't have one of those, you can get an inexpensive awl at the leather store to punch the holes.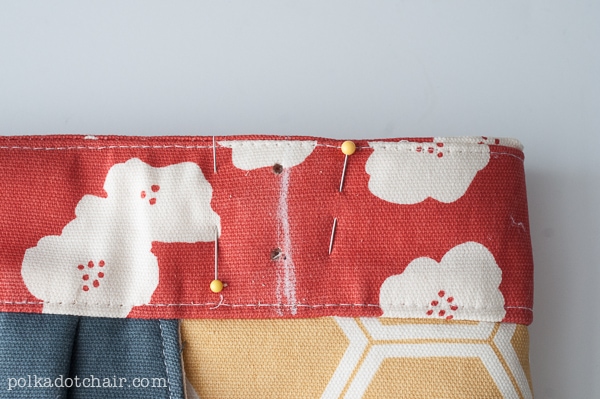 Step Three: Punch Holes in Handbag
Use the cropadile again and punch two holes in your handbag. You'll punch through all the layers of fabric and the plastic canvas.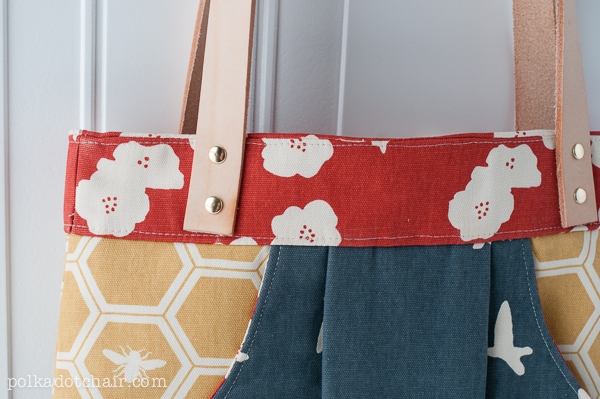 Line up the holes on the handbag with the holes on the straps and insert a rivet.  Using a hammer and the instructions on the package, set your rivets.
If you do not want to set your rivets with a hammer, you can also purchase screw in rivets. Personally, I prefer the screw-together rivets as they are more sturdy and easier to install.
That's it!  So easy, right? This is the first time I've used leather, and I'm very excited to learn more about working with it. I'll be sure to share with you what I find out as I go.