Learn how to use your Cricut Maker machine to cut felt! Get tips, tricks, and a few fun project ideas too!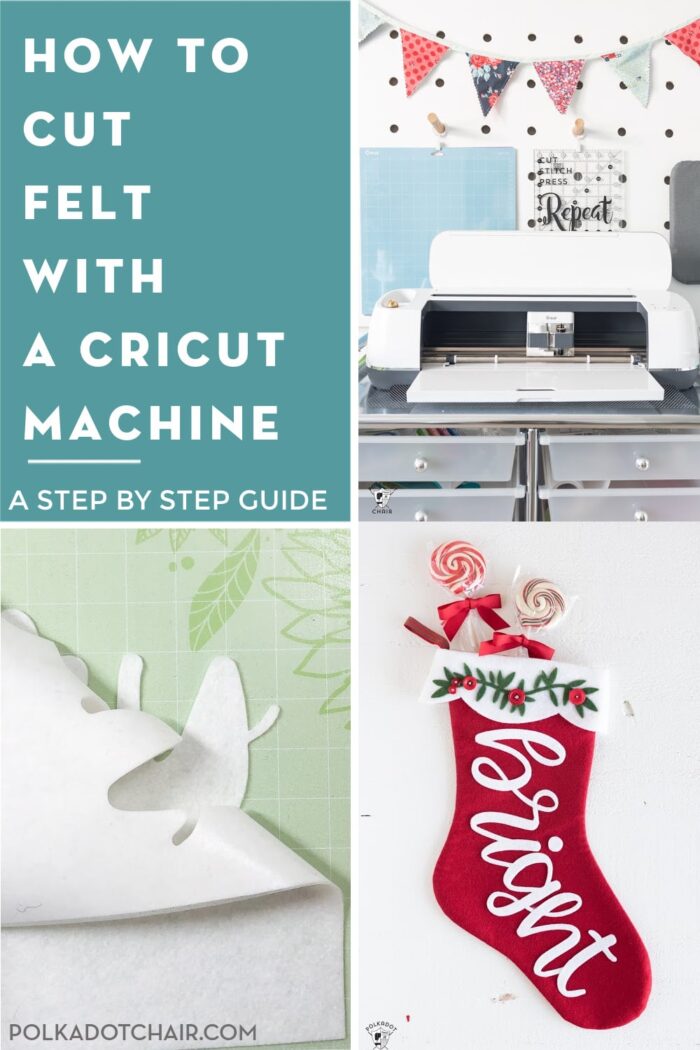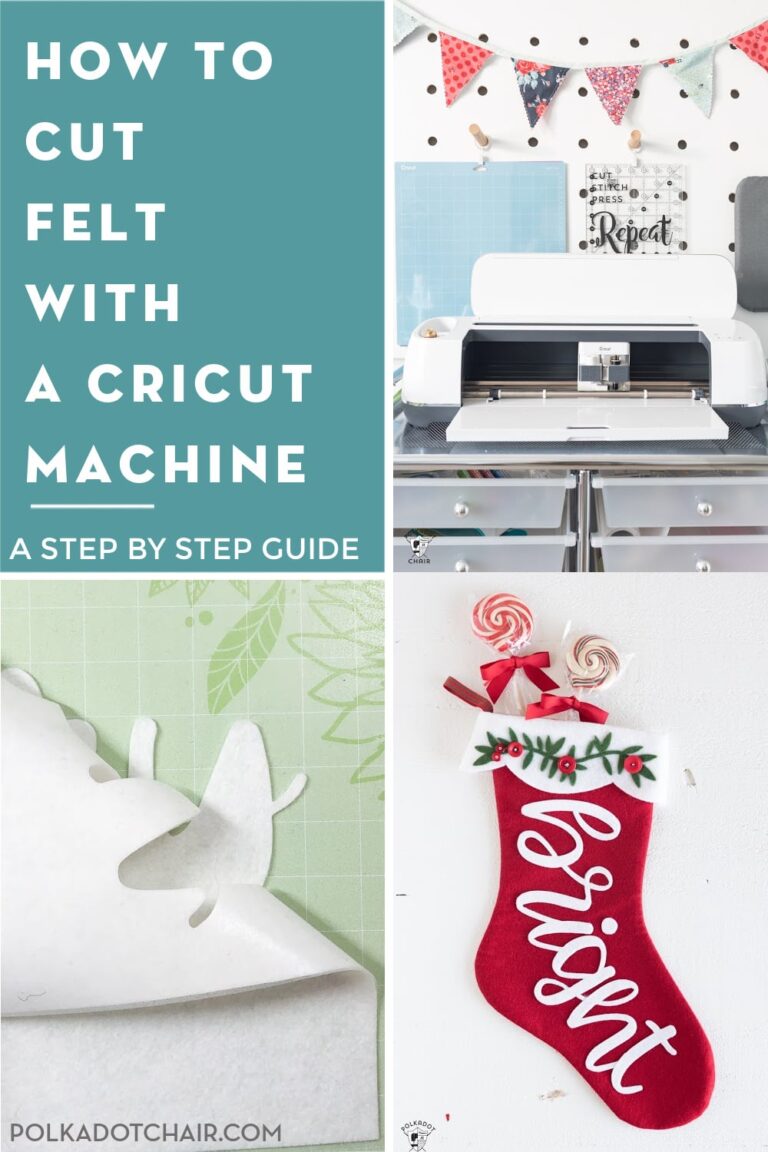 Table of Contents
Here's the Schedule.
Earlier this year I covered how to cut out and create an iron-on with your Cricut. If you love to make t-shirts & tote bags, make sure you check out that post.
How to Cut Felt with your Cricut Maker.
There are three primary methods that I like to use to cut felt with my Cricut. There is also one "hack" that I'm going to share with you as well.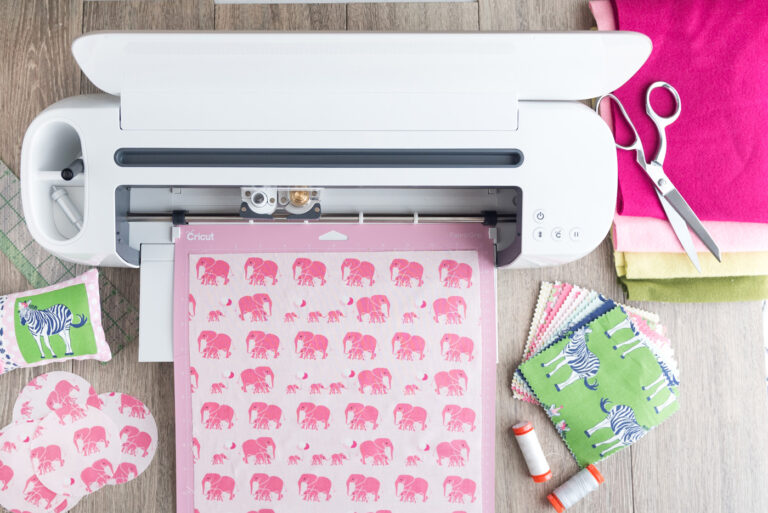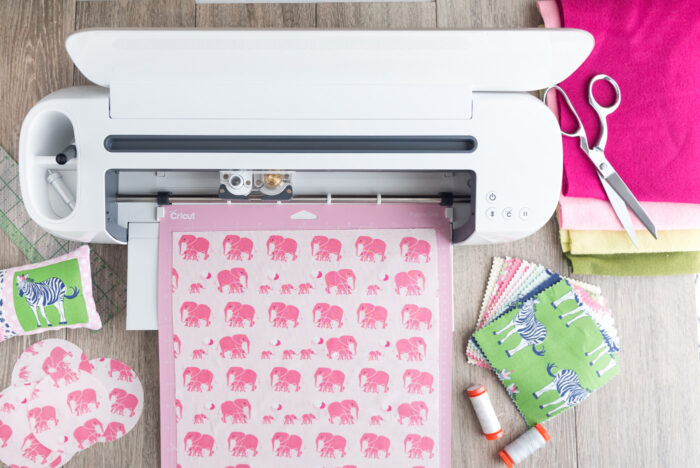 What Type of Felt Can you Cut with a Cricut?
I have cut wool, bamboo, and polyester felt with my Cricut machine. The method you use to cut the material will depend on your specific fabric.
If you felt is not very fuzzy, then the cut is pretty straightforward. If it's a bit more fuzzy, one run through your machine will ruin your Cricut mat, and the material may not adhere as well to your mat as you like, yielding a not entirely precise cut.
Method 1: Cutting "non-fuzzy" Polyester Felt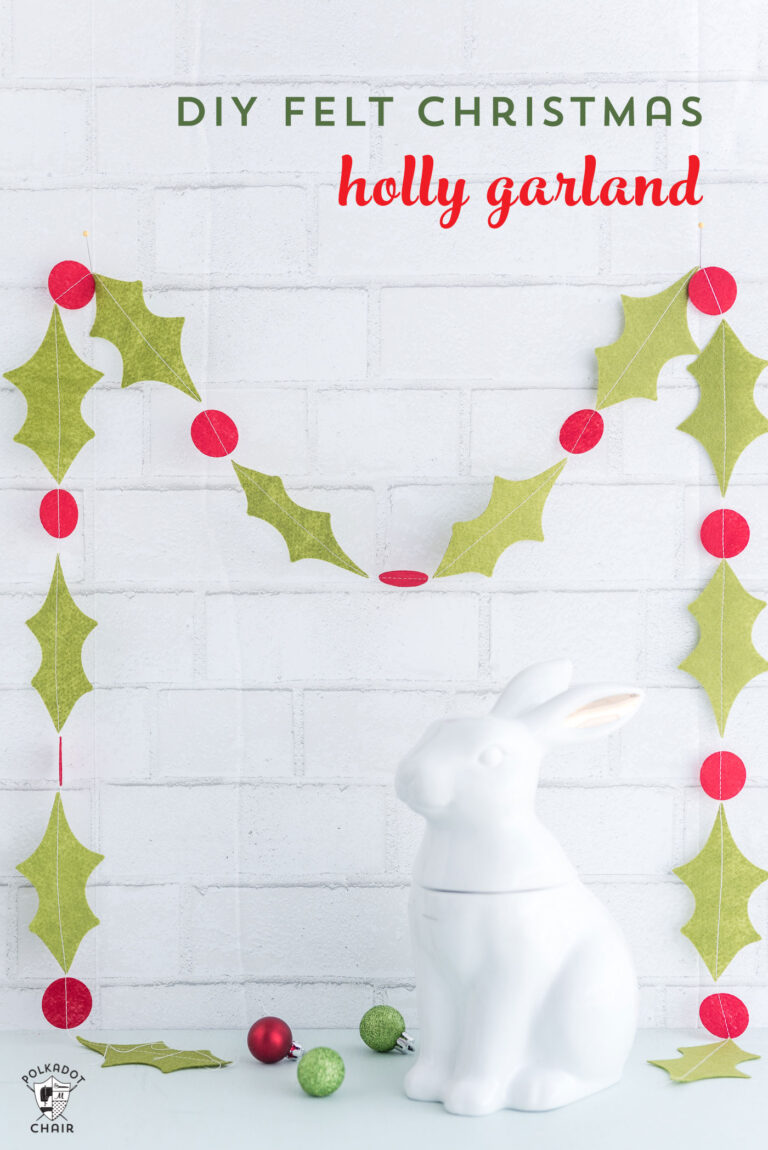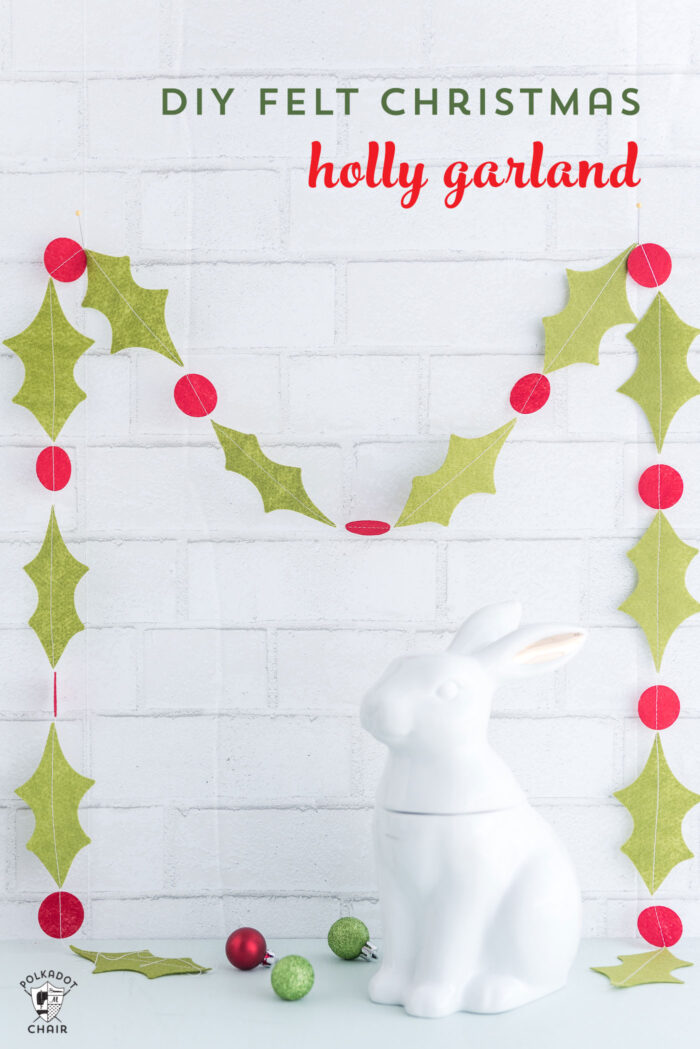 This method is pretty straightforward and is not too much different than cutting paper with your Cricut.
For this method, you will need:
Cricut Maker Machine with Rotary Blade Attachment
Fabric Grip Cutting Mat for Cricut Machine
Non-Fuzzy Felt – the Cricut Brand Felt is great for this method.
Instructions:
Select the design you want to cut out in Cricut Design Space (I'm using holly and berry from the Christmas Garland project on our site).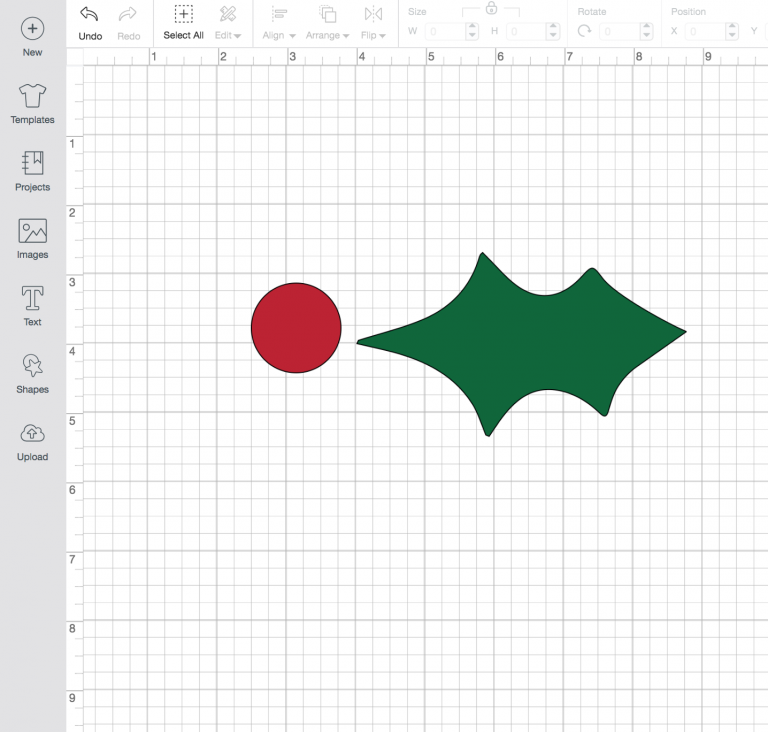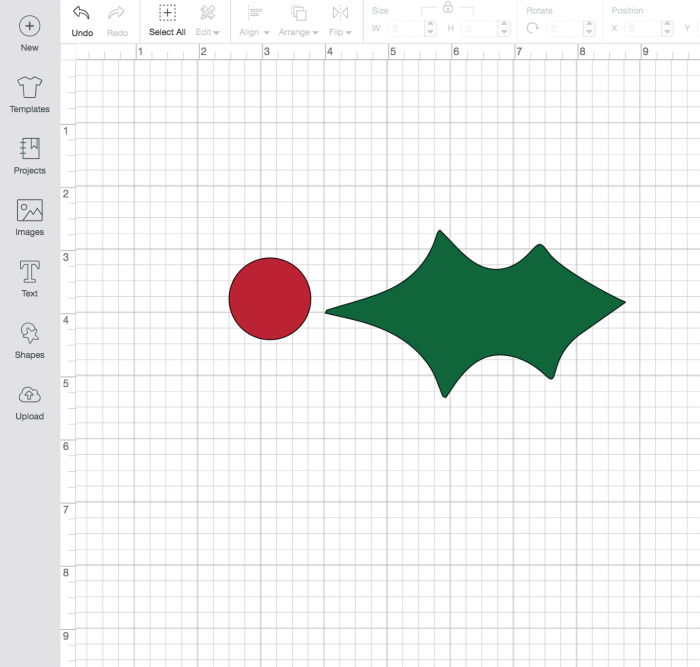 When the file is ready, click "Make It" to send the file to you machine.
Place the felt on the Fabric Grip mat and load it into your machine.
On the next screen in Design Space, under materials, select "Felt." Under this screen's tool section, ensure that the "rotary blade is selected." It will cut with the fine-point blade, but I do not think it works either.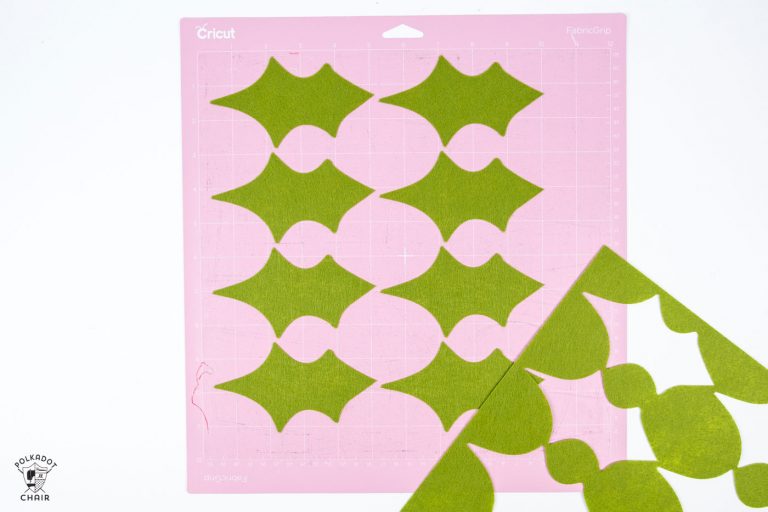 Then cut out your shape. Since the Cricut felt has a very low nap (i.e., it's not fuzzy), you will not need to clean your mat off between uses.
To test your felt, place some tape on the top of the felt and see how much "fuzz" comes off onto the tape. If there is a lot of fuzz, use method two to cut your felt.
Method 2: How to Cut Wool, Bamboo & Other Felt with the Cricut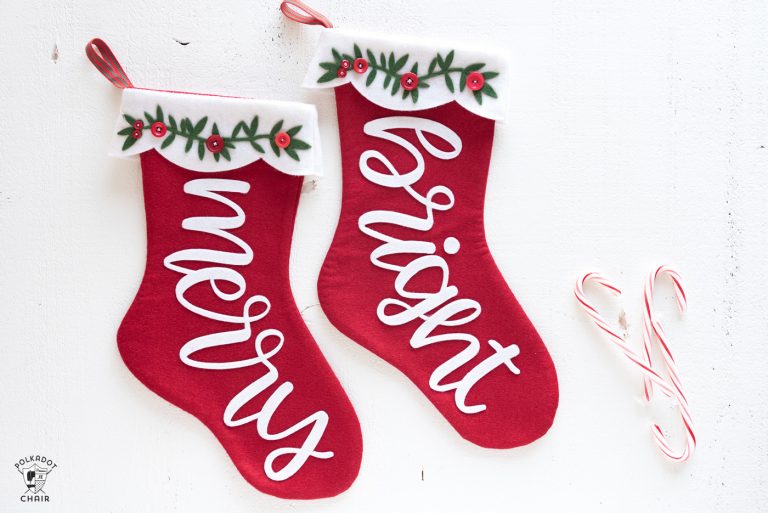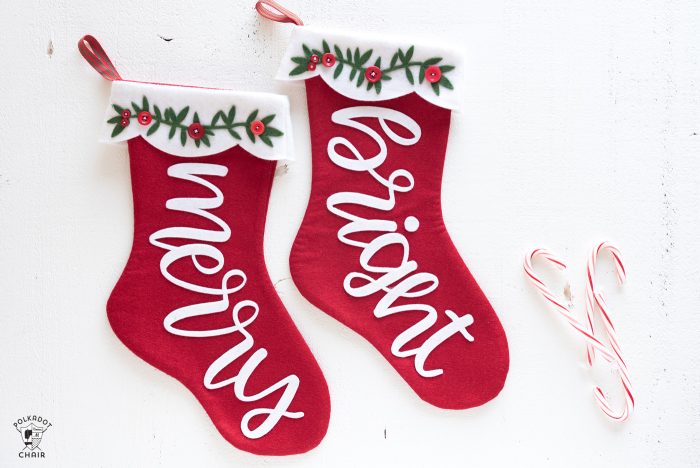 As I have discovered, cutting other non-Cricut brands (or cheap polyester) felt with a Cricut can be problematic. The machine can handle the cuts just fine. However, the "fuzz" from the felt coats the cutting mat after one use. I have been unable to successfully remove the felt, making the mat useless, which can get expensive!
I have found a workaround to use transfer tape on the back of the felt. Let me walk you through the steps.
For this method, you will need:
Cricut Maker Machine with Rotary Blade Attachment
Standard Grip Cricut Cutting Mat (note with this method, you do not need to use the fabric mat).
Cricut Transfer Tape
What is Transfer Tape?
Transfer tape is a clear, one-sided tape that comes on a 12″ wide roll. It is normally used to transfer cut out Vinyl images from the vinyl backer to the finished project. It is "low tack" meaning it is meant to be removable, making it great to use with felt! Cricut sells transfer tape in bulk; that is how I purchase it.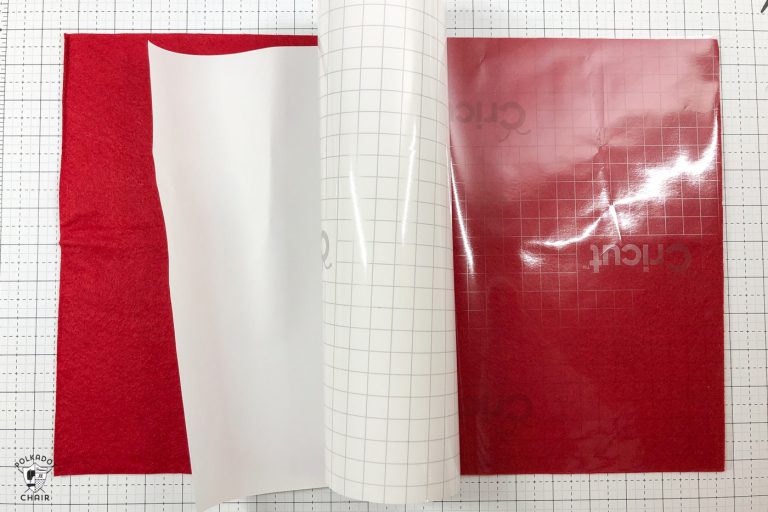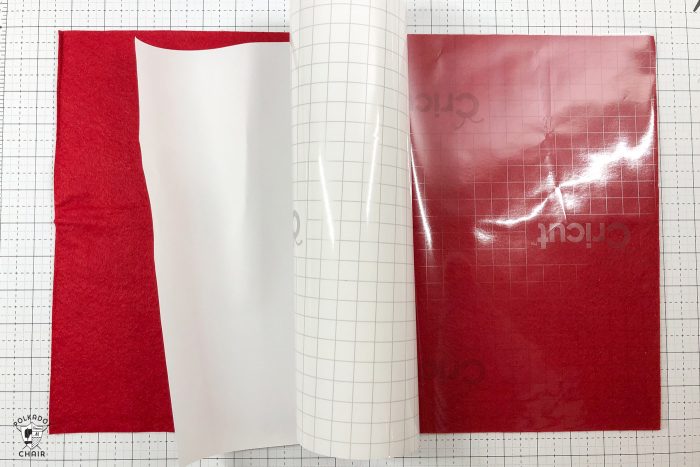 Before loading the felt onto the cutting mat, cover the back with transfer tape. The transfer tape will act as a barrier between the fuzzy felt and the Cricut mat.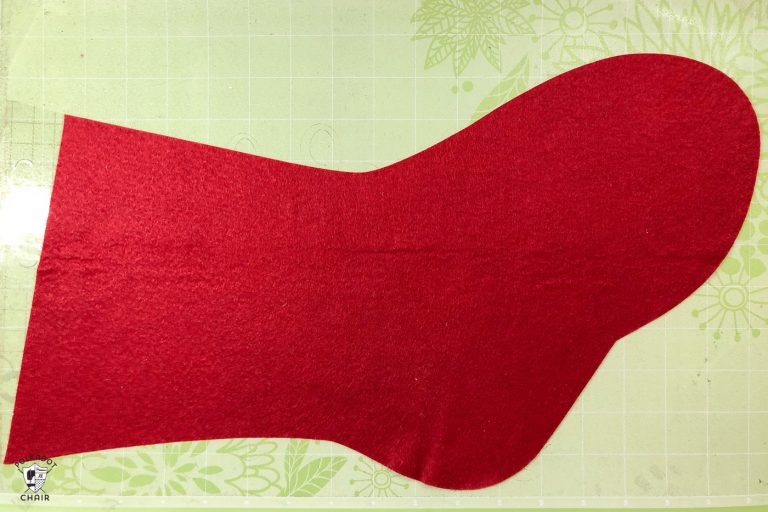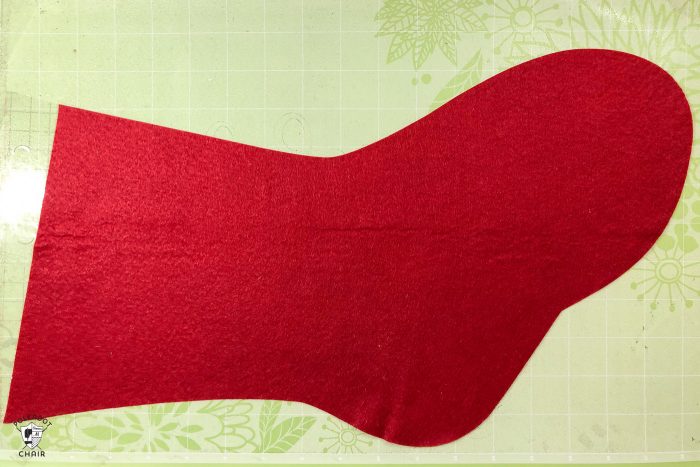 Place the transfer tape-backed felt onto the cutting mat and transfer tape side down. Then, cut out the material as prompted on the screen. Again, make sure to select "felt" from the screen in Design Space and "rotary blade" as the tool.
After the cut, pull the transfer tape off the back of the felt.
Method 3: How to Cut Felt with Iron-On Backing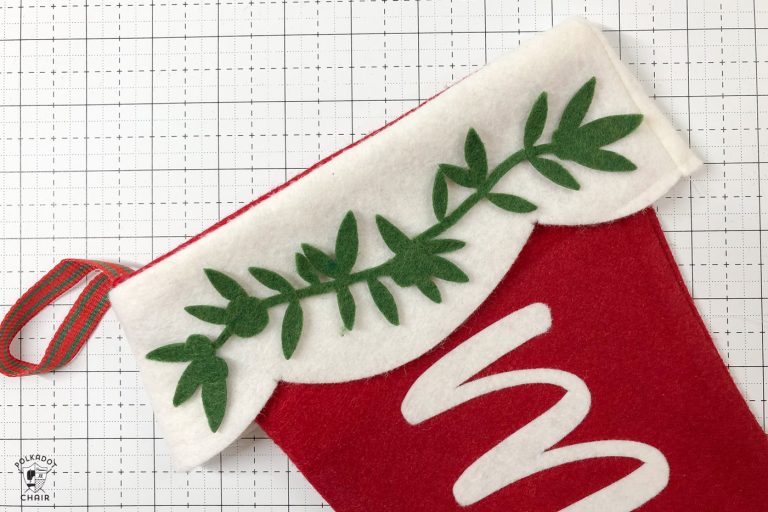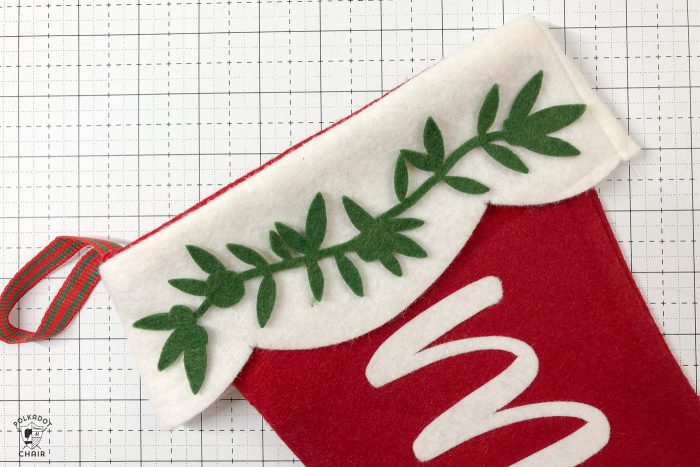 Sometimes, when you cut felt, you do it specifically to iron onto another material. I've done this several times, and it's one of my favorite methods for cutting out felt.
For this method, you will need:
Cricut Maker Machine with Rotary Blade Attachment
Standard Grip Cricut Cutting Mat or Light Grip Mat
Paper Backed Fusible Webbing- I like to use Heat N Bond Lite
Instructions:
Before it is placed on the cutting mat, adhere the paper-backed fusible web to the wrong side of the felt. I like to use my Cricut EasyPress for this.
Peel off the paper backing. I've experimented with this method several ways and have found that pulling the paper backing off first yields the best results.
Place the felt on the cutting mat, fusible side down. Cut out as instructed above.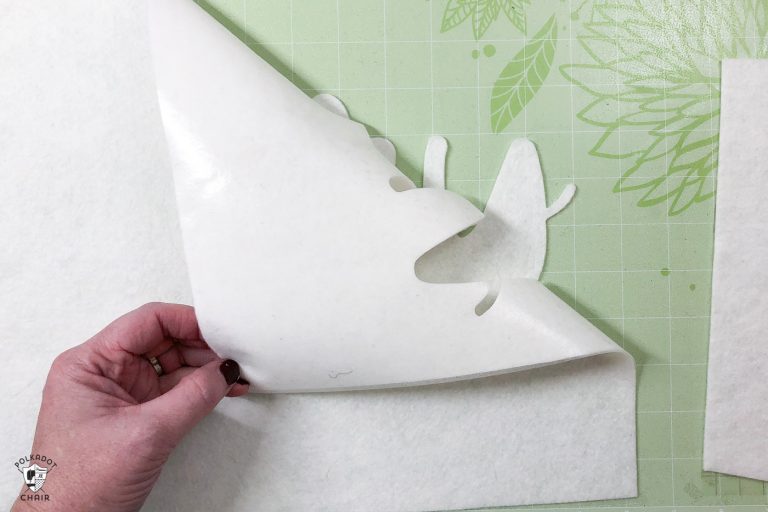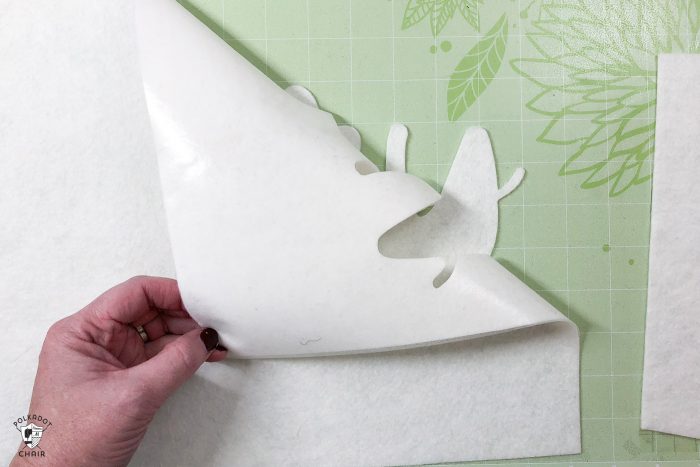 Tip: Depending on how "new" your Cricut cutting mat is, you may want to use the Light Grip mat instead. A couple of times, I have found that the standard grip mat has too much "stick" and pulls the fusible off of the felt.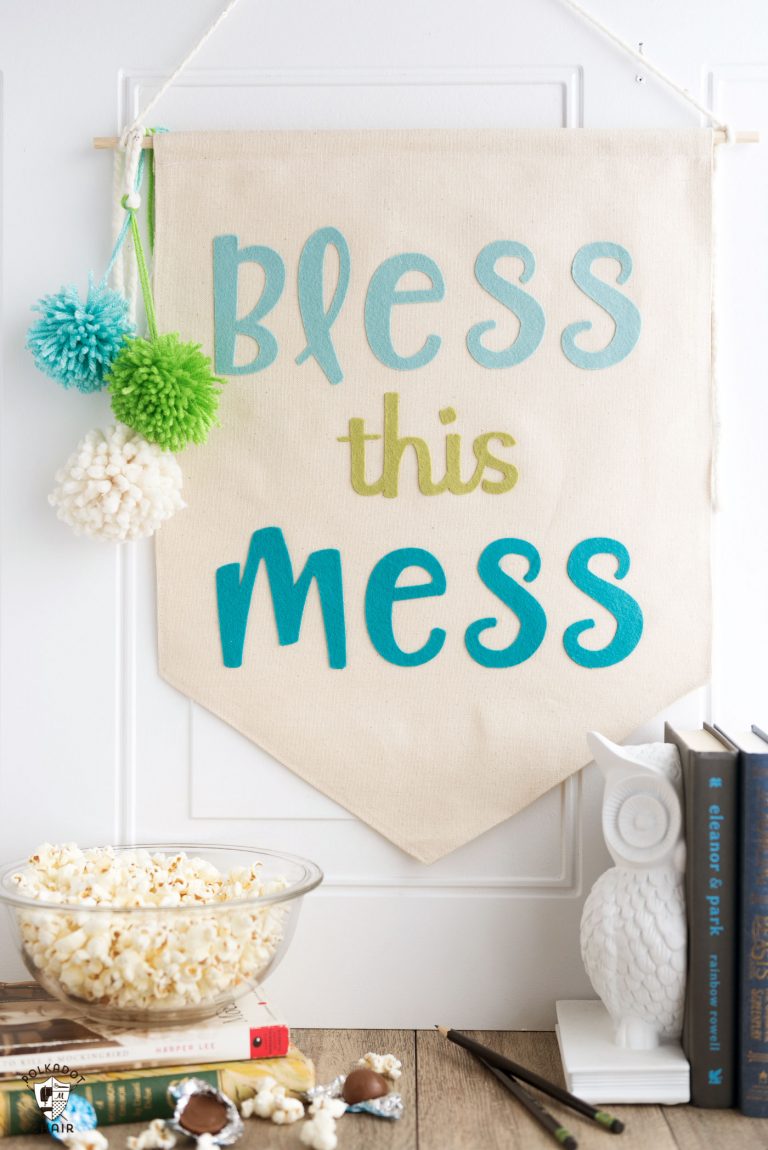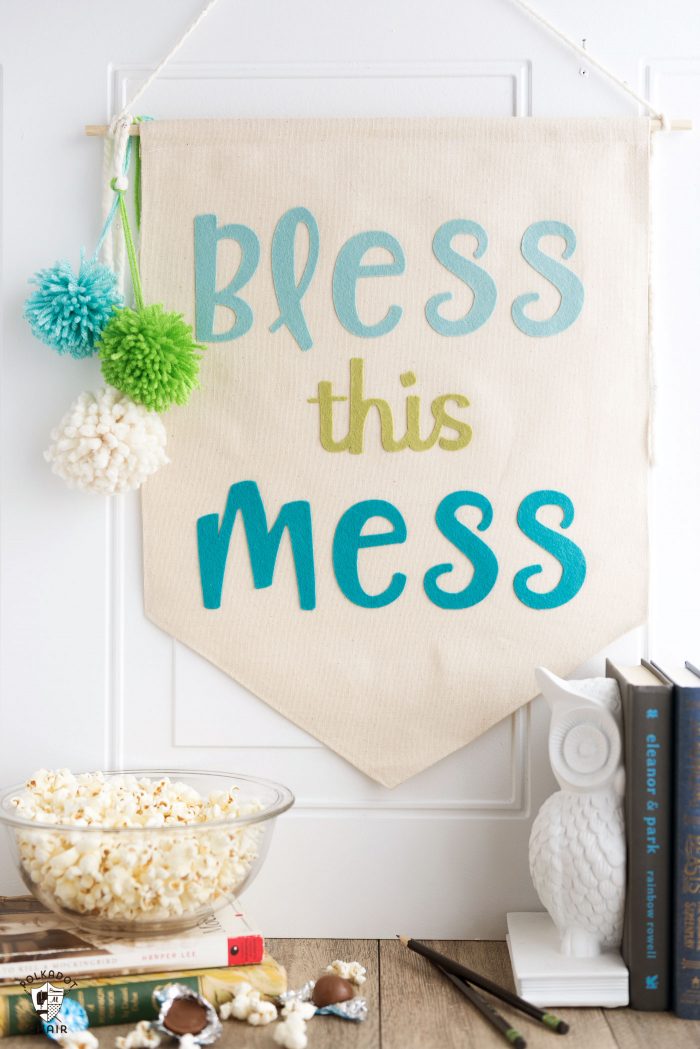 In addition to the Christmas stockings shown here, I've used this method to create these fun Dorm Room Banners.
Freezer Paper Hack for Cutting Felt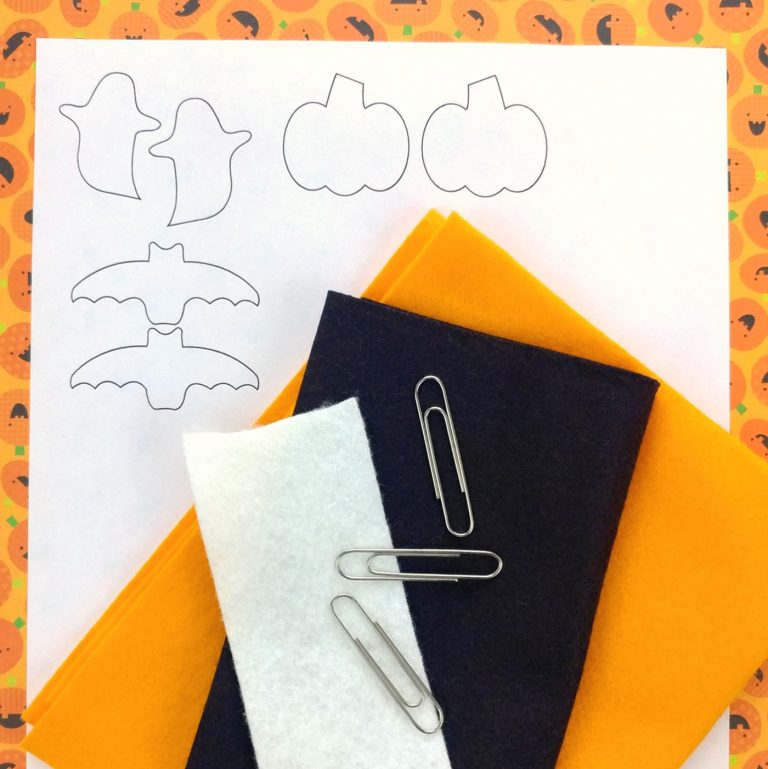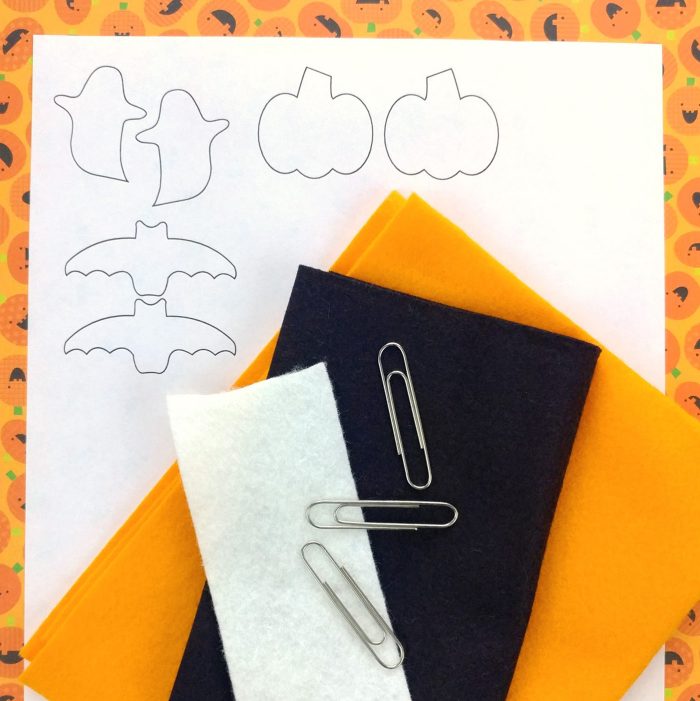 There is one more method to cut felt with your Cricut machine. I consider it to be a bit of a "hack," as you do not use the machine to actually cut the felt.
This method can also be used with any of the current Cricut Machines.
You can use the Cricut pen tool to draw your design on freezer paper and then cut out the felt with scissors.
Why would you want to use this method?
The felt you are cutting may be too small for the machine to cut precisely. There may also be images in Cricut Design space that you would like to use for a felt project.
You can also use this method with paper-backed fusible web to create iron-on felt.
Instructions:
Load your design as usual into Cricut Design space. In the selection screen for your image, change it from CUT to DRAW.
Load the freezer paper (or paper-backed fusible) onto your cutting mat, paper side up. Note that you need to reverse your image when using paper-backed fusible webbing.
Load the pen into the slot on the Cricut machine. Load the mat and click the "go button."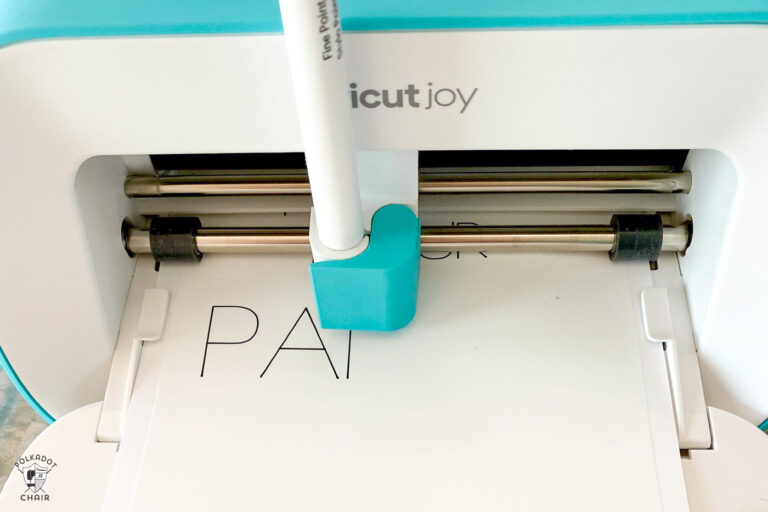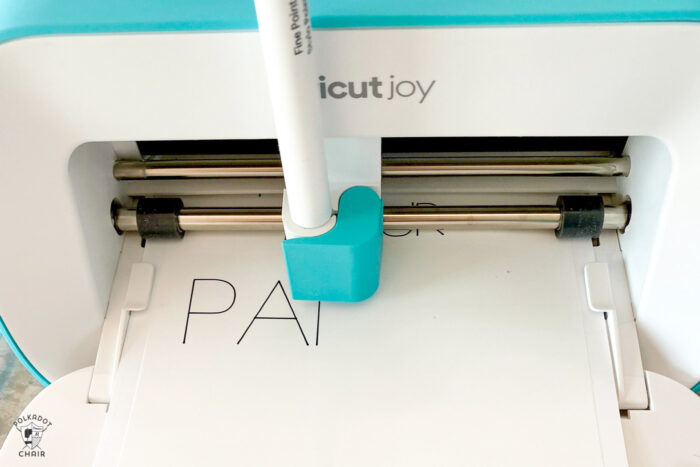 After you are sure the ink is completely dry, remove the freezer paper from the mat, cut out the images loosely, and iron it onto your felt.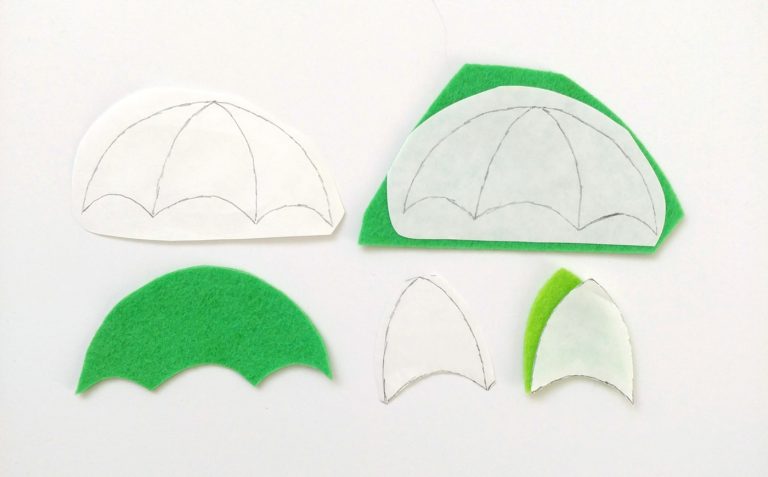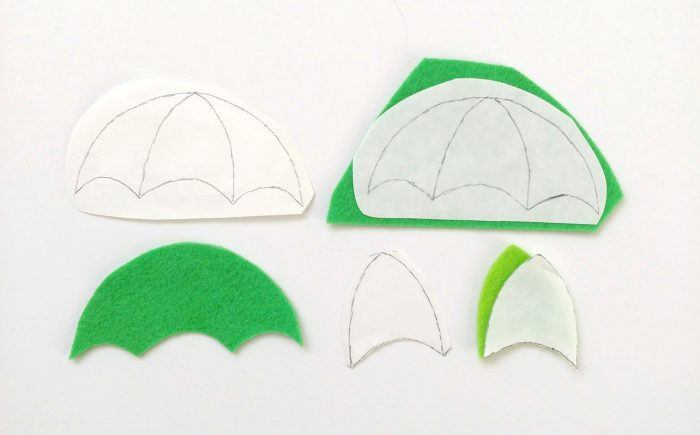 Cut out with scissors.
Projects shown in the photos are our Halloween Planner Clips pattern and Spring Showers Mini Quilt Pattern.
Tip: Be sure to check out our post all about working with freezer paper!
My Favorite Cricut Supplies