Who's ready to make some House Quilt Blocks? These little blocks might be my favorites from the Let's Stay Home Quilt-along! There are so many fun ways to customize them.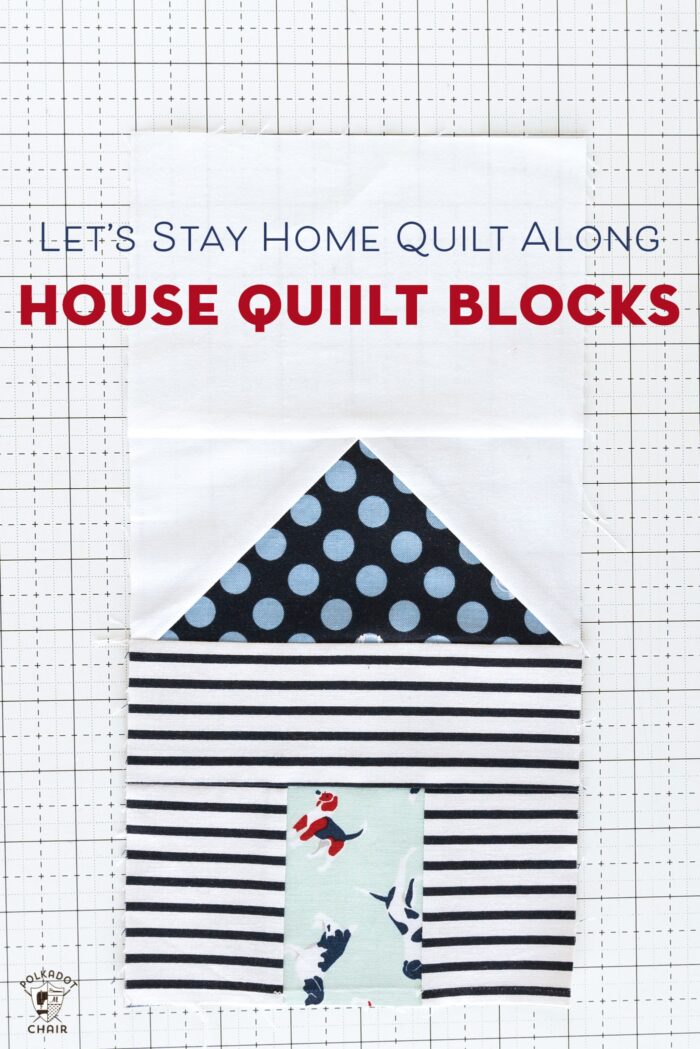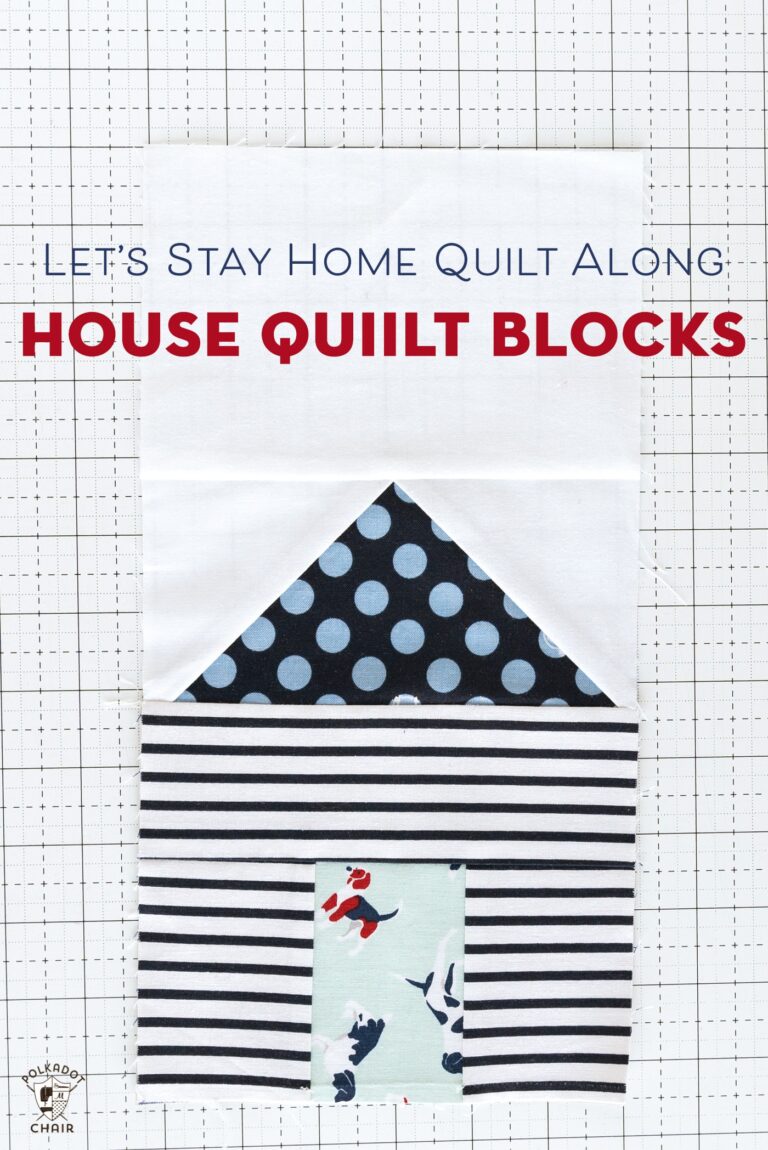 Welcome to week two of the Let's Stay Home Quilt Along. If you're new here you can see all of the posts in this series so far by clicking here.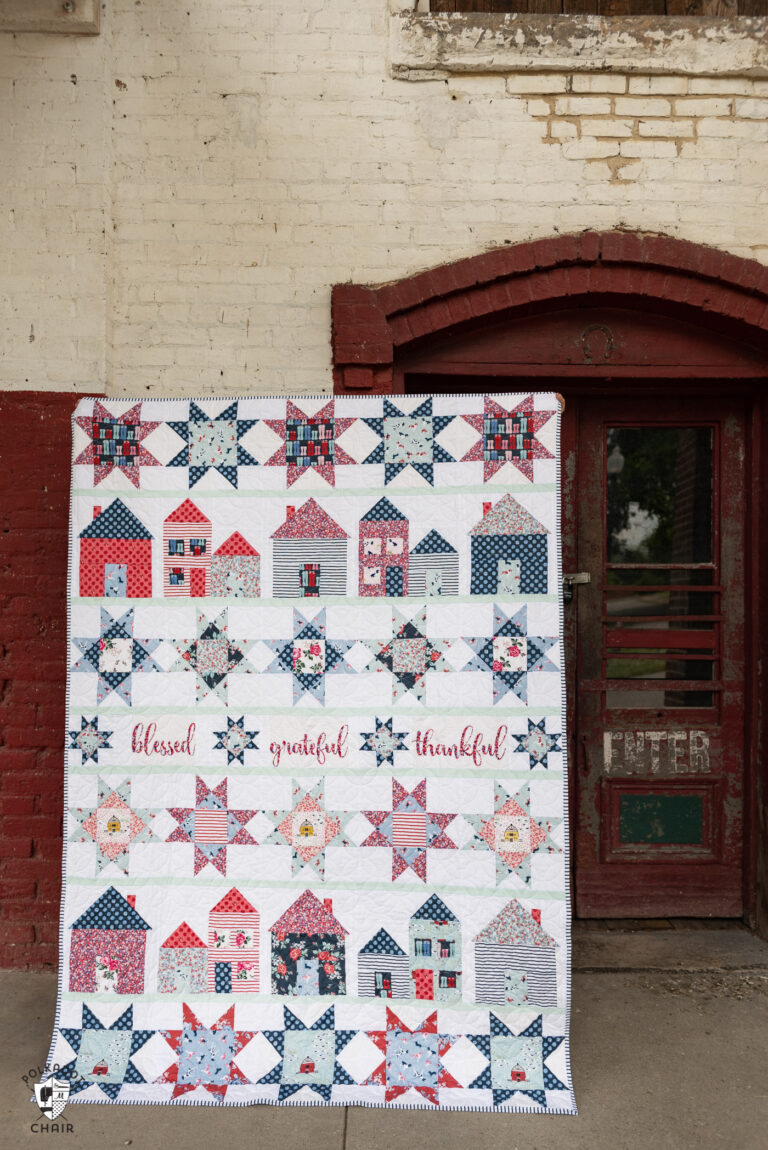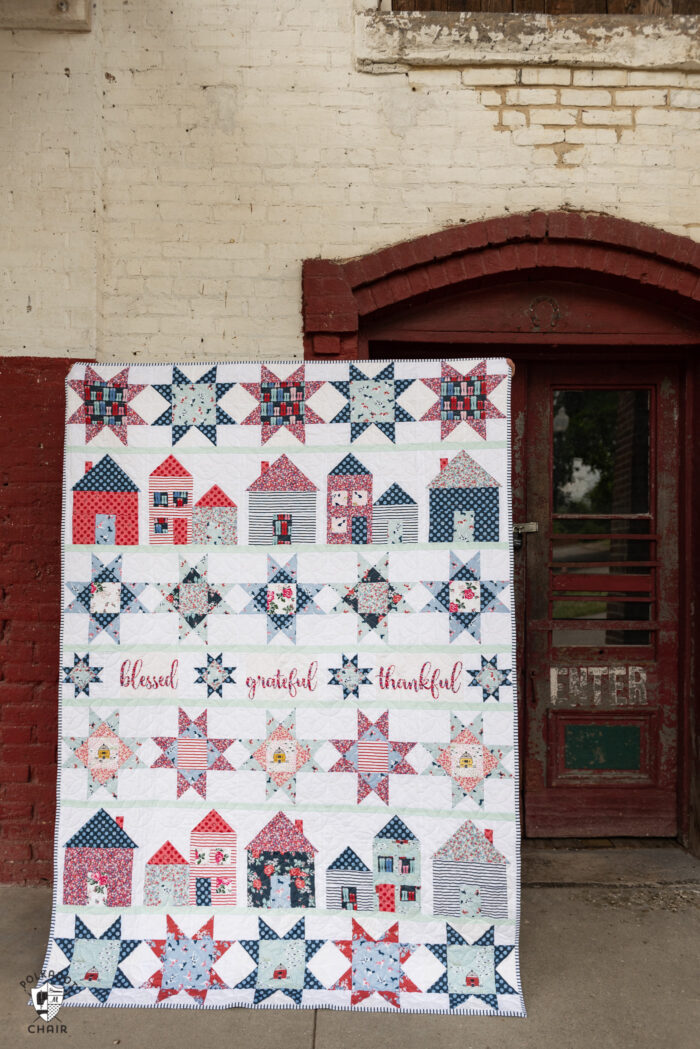 Before we begin a few housekeeping items.
You need a pattern to stitch up the quilt. You can get a PDF version or a print version in the shop HERE.
If you'd like a kit you can get them at Fat Quarter Shop. It contains fabric to make a quilt that looks exactly like the one in my photos. Click here for the kit.
The fabric on my quilt is from my Fox Farm line with Riley Blake Designs
If you bought a paper version of the pattern (or have the kit) you can download a PDF for the FPP patterns on THIS PAGE. You will need the password that is in your pattern to download it.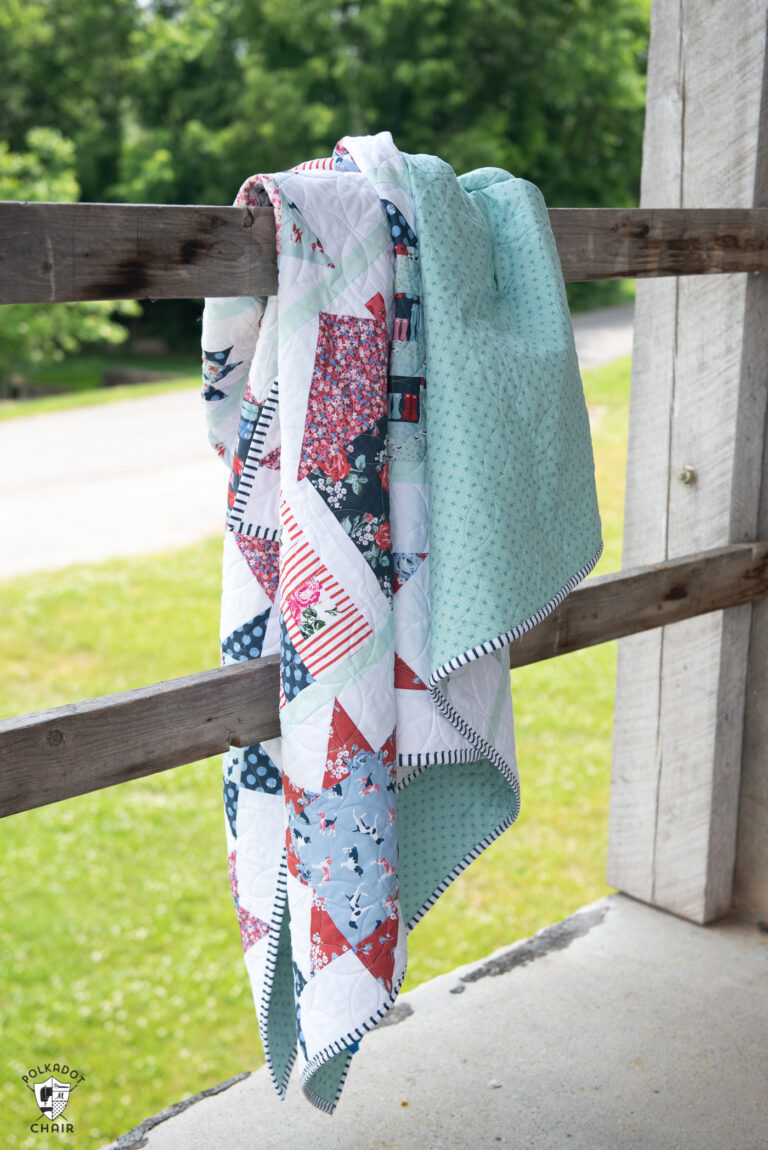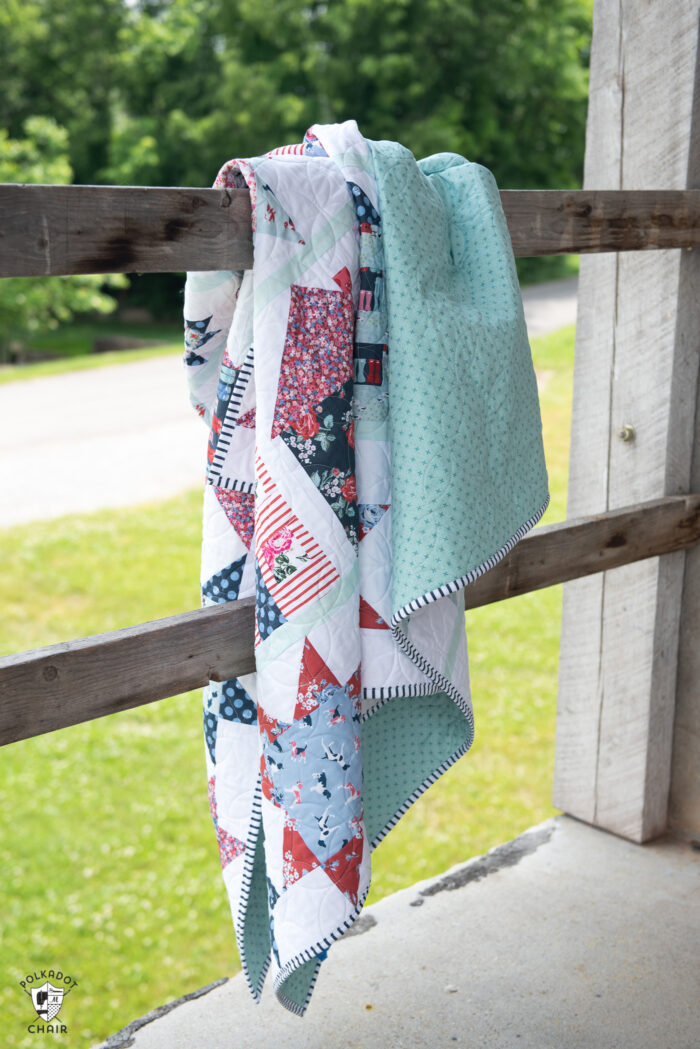 Note: It looks like the image that was printed on the front of the quilt kits is from an older version of the quilt. It was changed so that you needed less fabric (hence bringing the cost down). Here is the image (with fabric placement) that corresponds to the kit. You can save it and print it by right-clicking on the image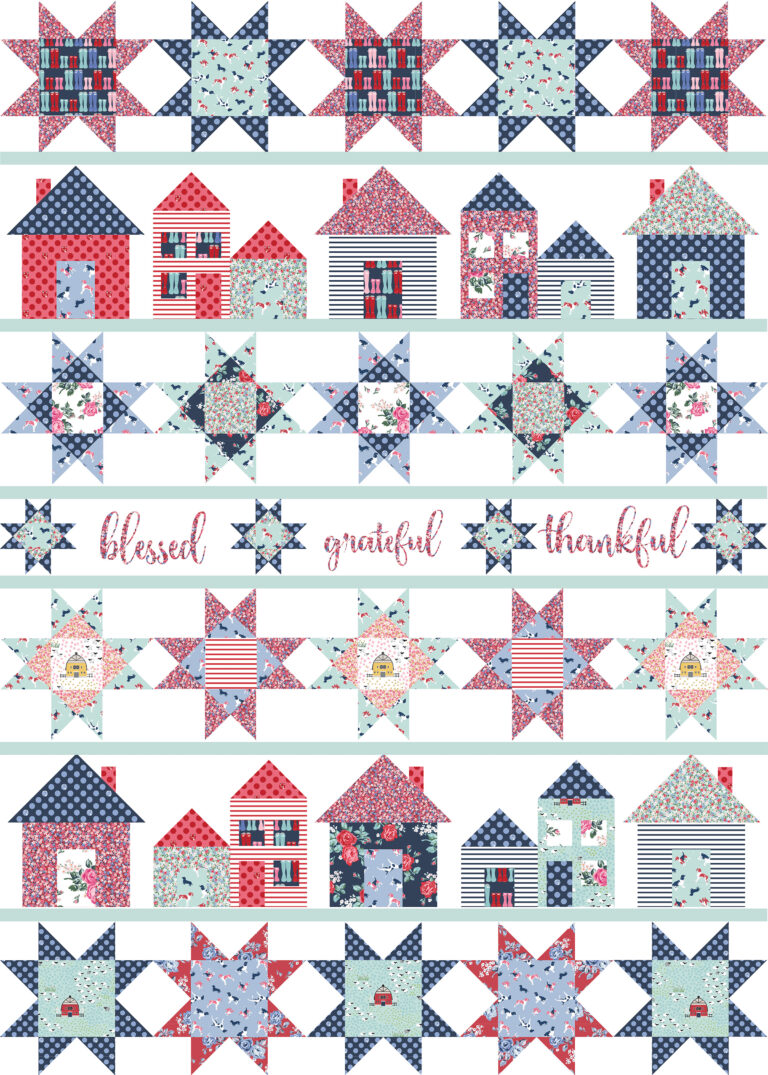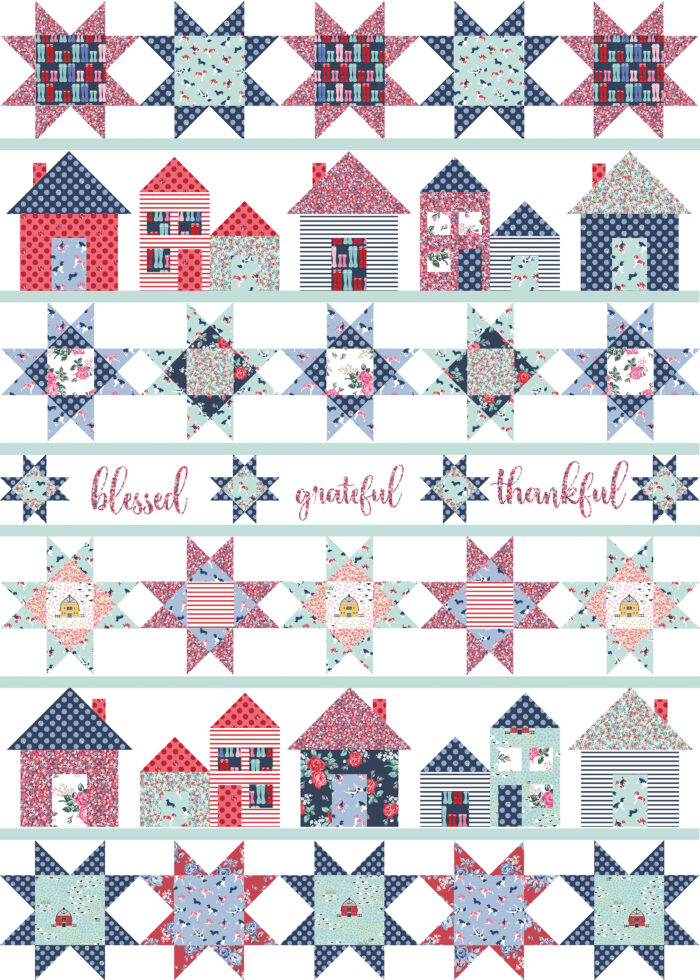 Okay are you ready to get started!
How to Make the House Quilt Blocks:
This weeks quilt blocks feature Foundation Paper Piecing (FPP). If you've not tried FPP before then I hope that you will give it a try! I am new to FPP as well and avoided it like the PLAGUE for years! Then one day I tried it and a lightbulb went off. It was sooo much easier than matching up tiny pieces of fabric.
Here are the reasons I chose FPP for the House Quilt Blocks from this pattern:
They are more accurate to piece. The house features some very narrow pieces of fabric and they are easily distorted when piecing traditionally.
You can fussy cut your fabric more easily. Since you can see exactly what part of the fabric will be on the quilt block you can fussy cut like a pro!
The Chimney on the Large House Blocks was tricky when piecing traditionally and I felt that the directions for that section of the pattern would confuse too many people.
I think it's always good to try something new. If you haven't tried it before then give it a shot you might like it. If you hate it you never have to do it again, but hey, you know LOL!
For this weeks quilt blocks you will be making 6 Large House Quilt Blocks, 4 Small House Blocks and 4 Tall House Blocks.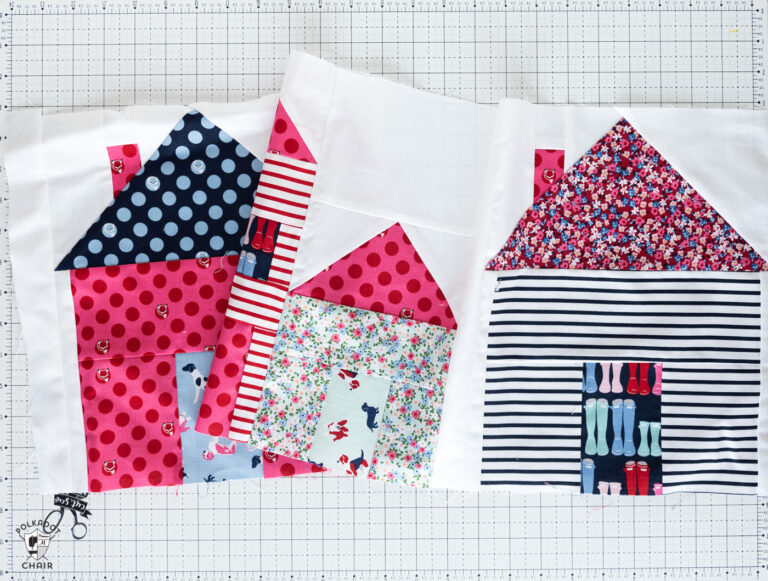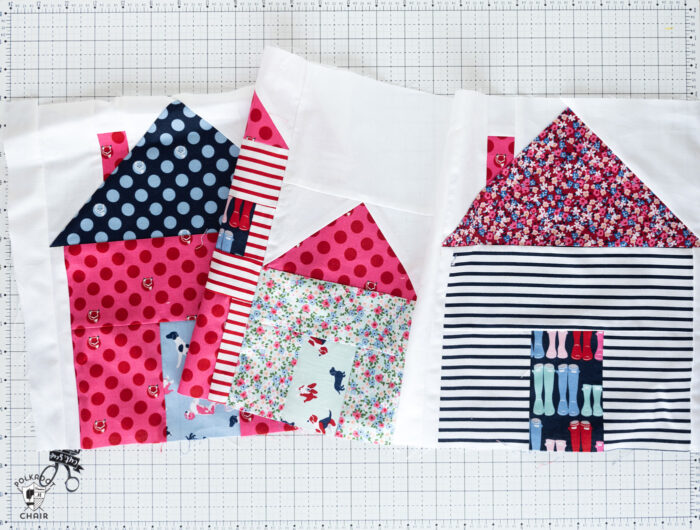 The Size of your Quilt Blocks Matters!
If you are printing the FPP patterns at home on your printer you need to make sure that your page scaling is set to 100% or Actual Size. If your printer is resizing the images your quilt blocks will not be the right size and you'll have some issues.
Make sure that your FPP pieces in your kit/printed pattern are the correct size. The width of the Small/Tall House pieces should be 6 ½″ wide. The Large House should be 10 ½″ wide.
If they are not, hop on over TO THIS PAGE and download the FPP files. They are free, you just need the password in your pattern.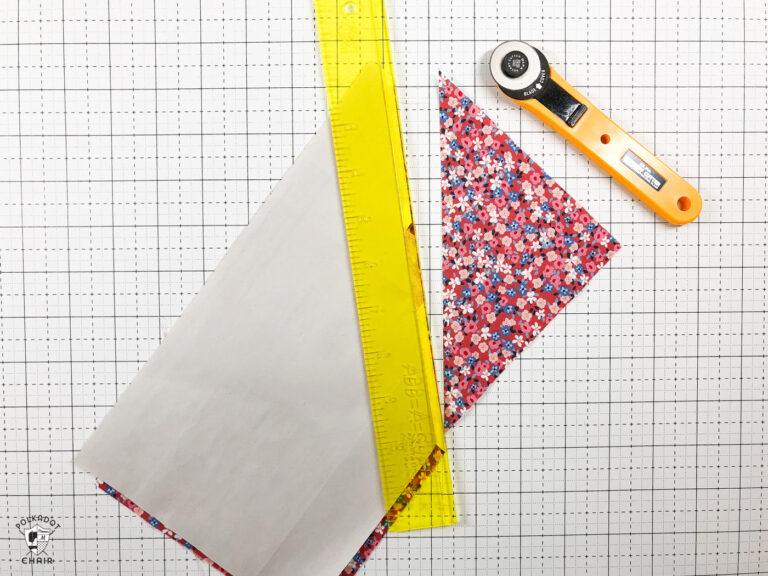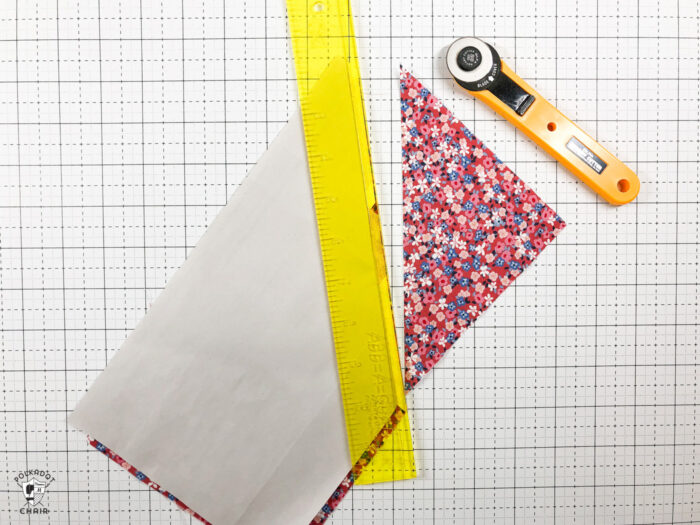 Now you're ready to start making your quilt blocks. There is a YouTube video to help you out with this. I walk you through making the blocks step by step. In the video, I assume you've NEVER made a foundation paper pieced block before. I've geared it to be as beginner friendly as possible!
These blocks are very beginner friendly and I hope the video helps you out!
After you're done with your blocks set them aside. We will talk about sewing them into rows in another week! If you are anxious and want to sew them into rows, make sure you read your pattern as there is sashing that needs to be incorporated on the edges of the Large House Quilt Blocks.
Join our Quilt Fun Facebook Group:
Love to Quilt? Please join us in our Quilt Fun Facebook Group!