The 2022 Riley Blake Quilt Block challenge has wrapped up! Learn how to make the final 3 quilt blocks in the challenge with these free modern quilt block patterns.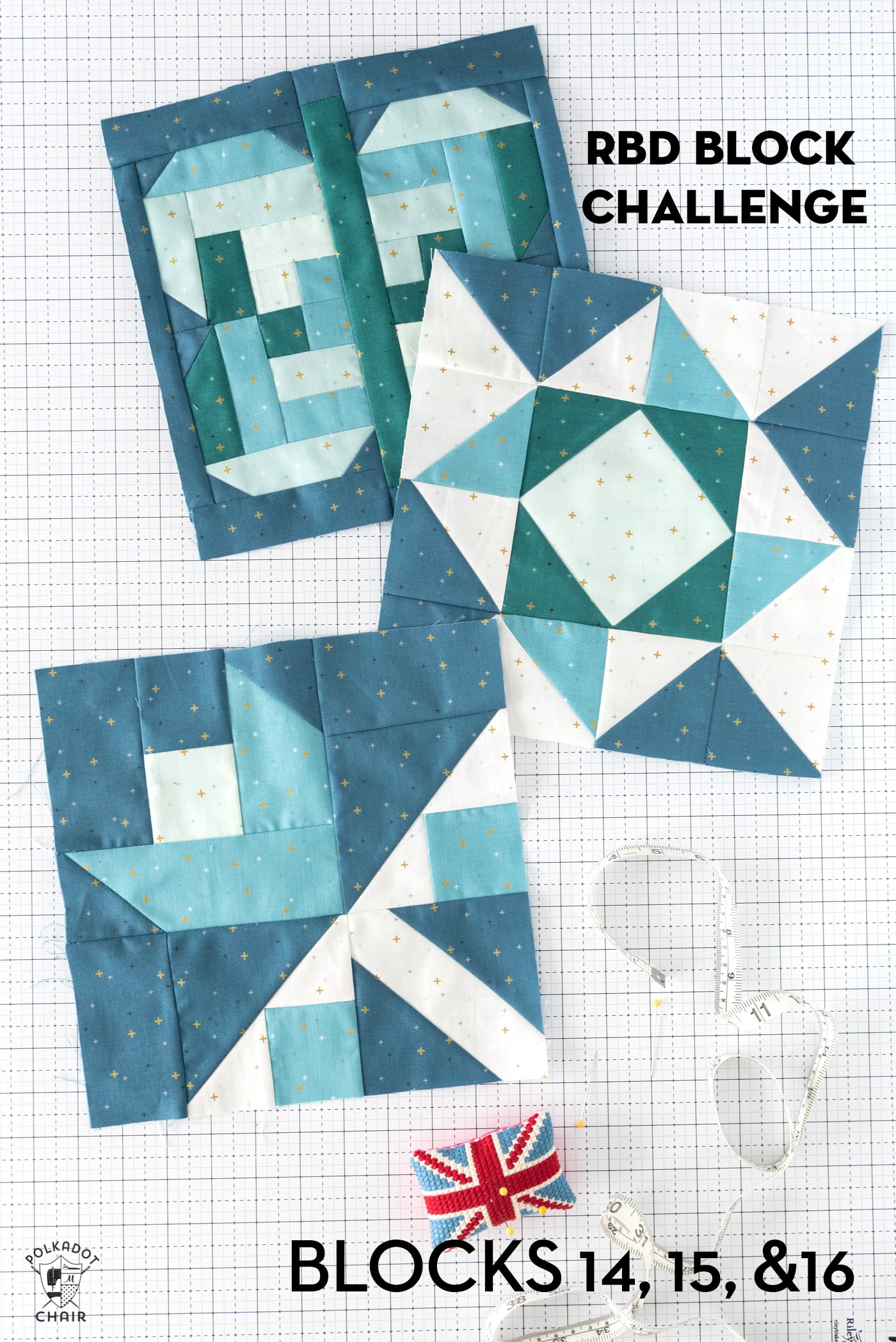 It feels like we just started the Riley Blake Block challenge and now it's over. As you can probably tell I got a bit behind with my blocks during the last month. Other work deadlines ended up taking precedence. If you are a newsletter subscriber, you know that you can get the blocks from Riley Blake as well (I included links to their blocks in the last few newsletters).
Table of Contents
Today I'm excited to share with you my versions of the last 3 blocks in the challenge. Along with the final quilt block layout.
Block 14; Mosiac Butterfly Quilt Block
Block 14 in the challenge was designed by Jennifer Long of Bee Sew Inspired. She's a new Riley Blake designer you read all about her on her blog.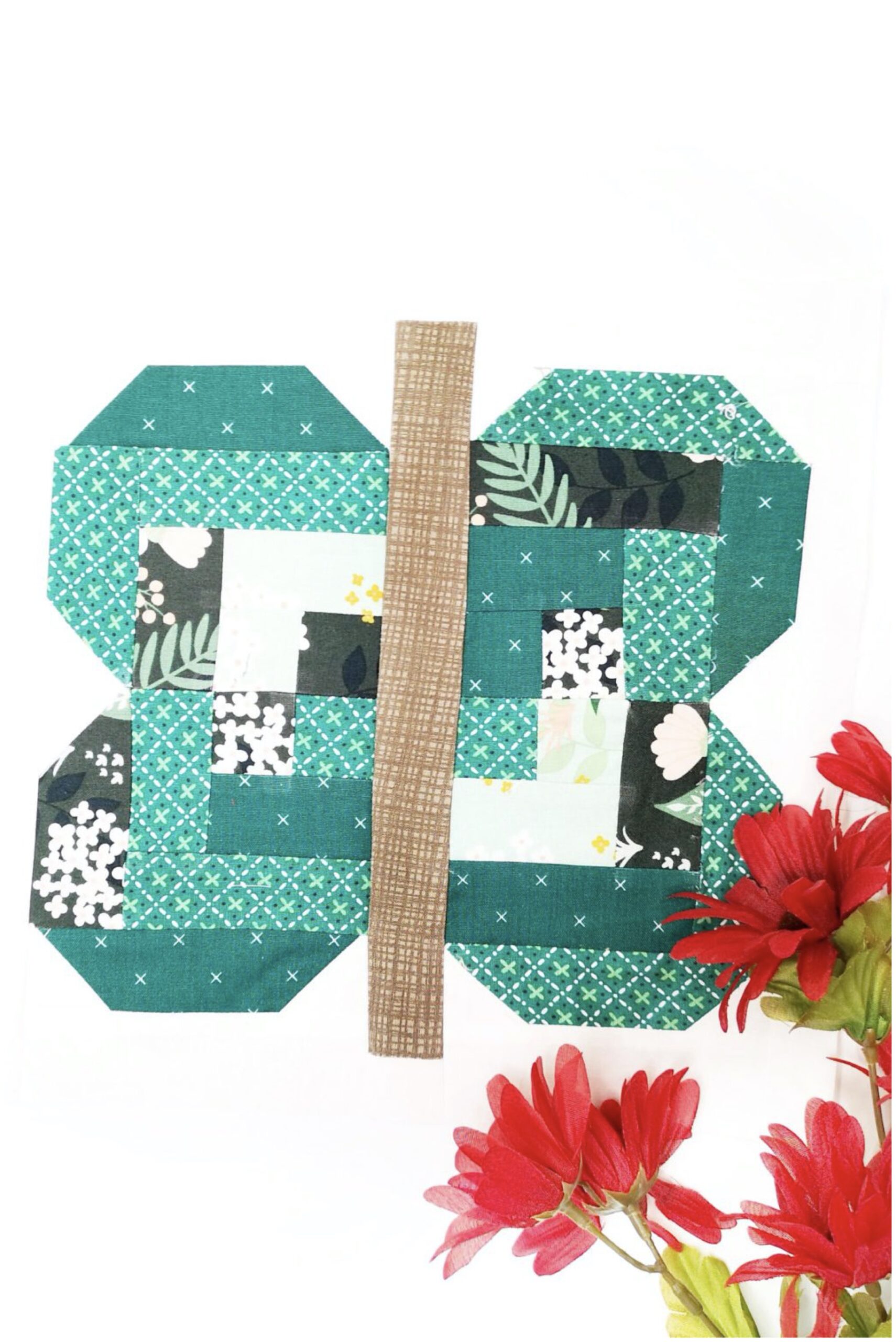 Her block is a creative twist on a butterfly quilt block. I did struggle a bit with this block, as hard as I try, I'm not the best with small pieces of fabric. But I love how my block turned out.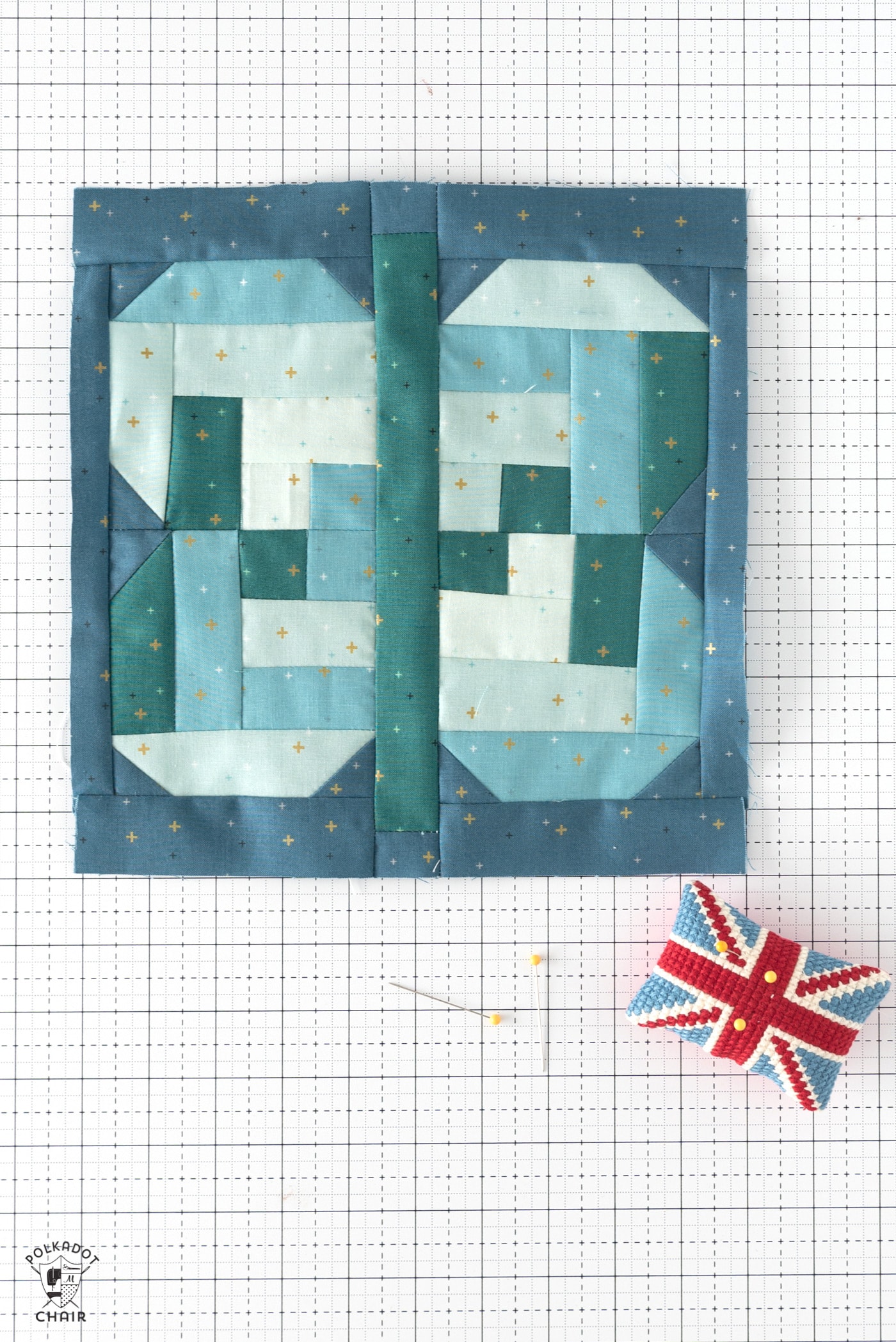 Here you can see the block sewn in a few different colorways along with the version made with Riley Blake solids.
Block 15; Tilt a Whirl
Block 15 is called Tilt a Whirl and might be one of my favorite blocks in the entire challenge. It is designed by Cindy Cloward, the founder of Riley Blake Designs!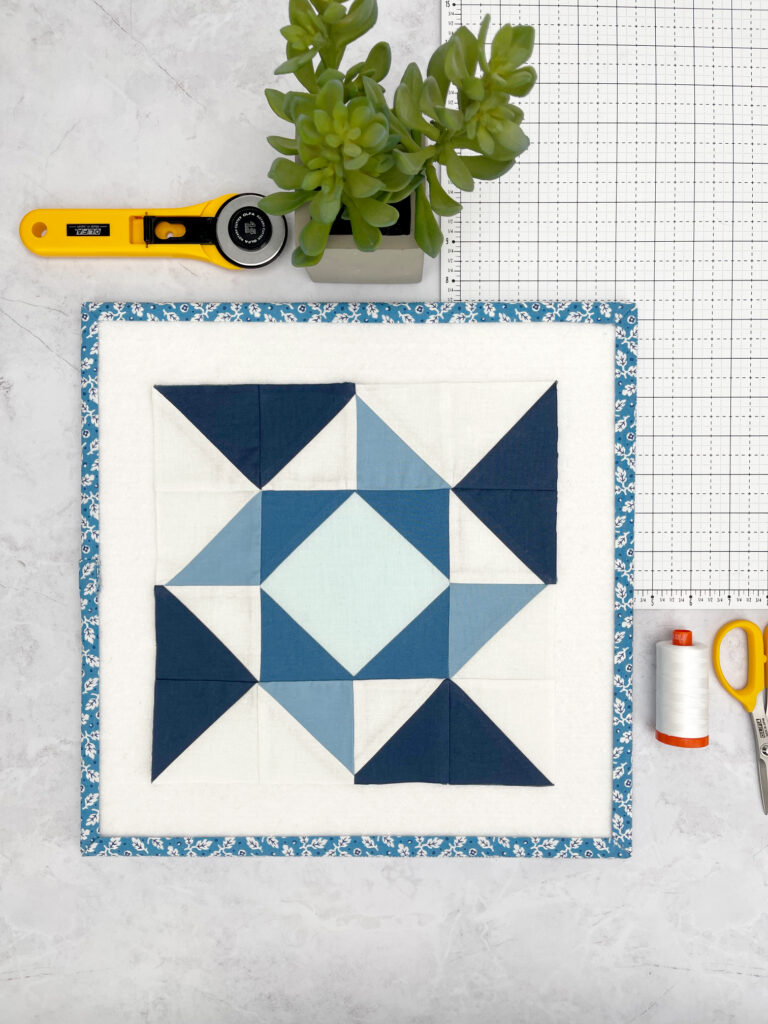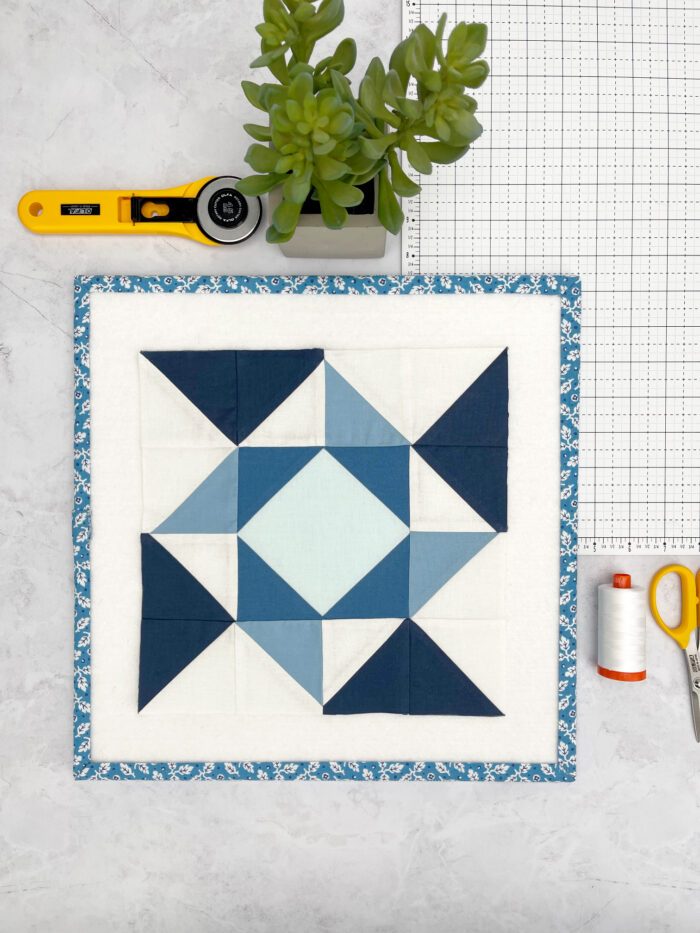 It features a clever, simple placement of half-square triangles. You can read a bit more about this block on the Riley Blake Blog.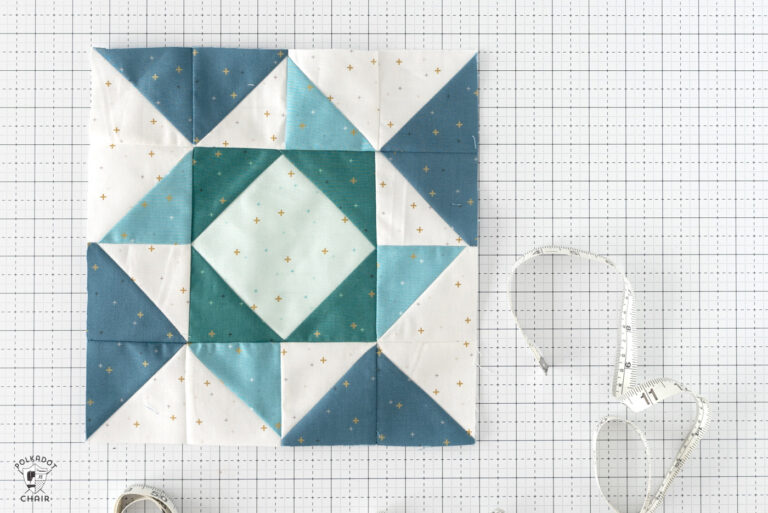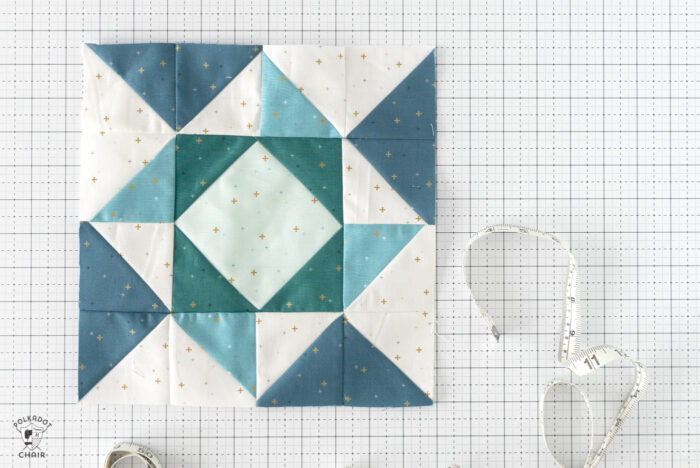 Block 16; A Single Blossom
The last block in the challenge is designed by Gerri Robinson of Planted Seed Designs. It's called A Single Blossom and is a beautiful take on a flower block.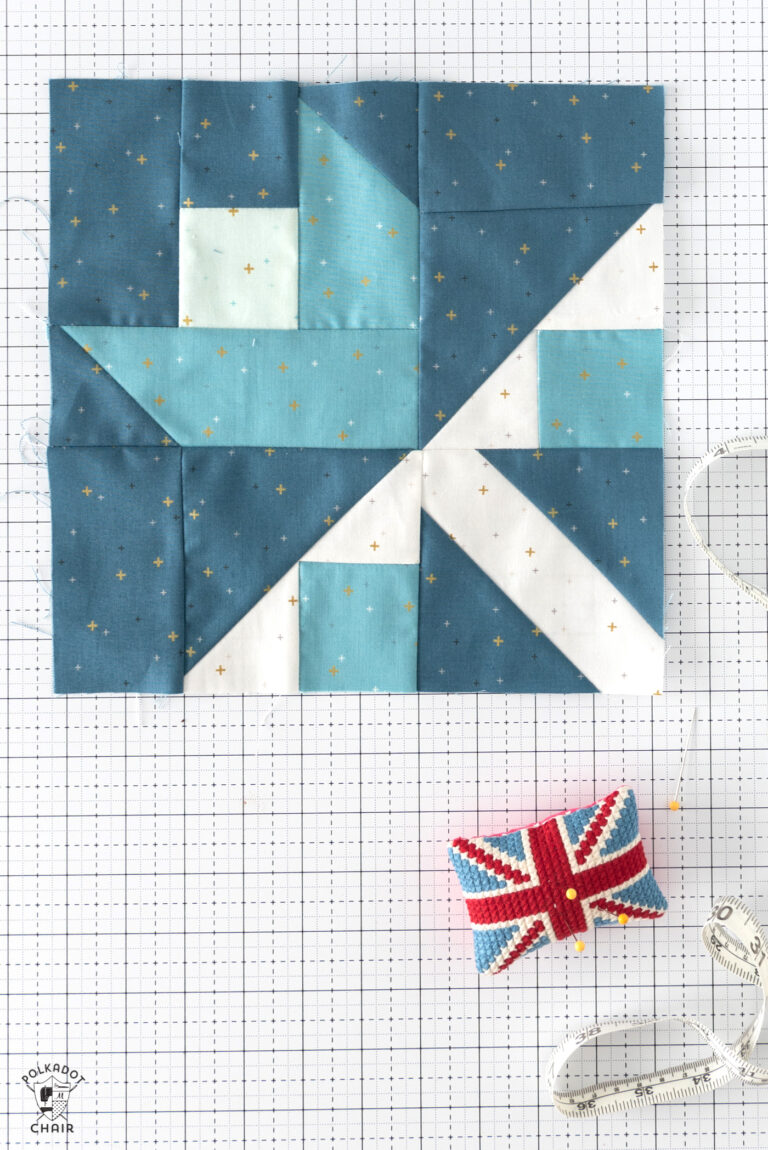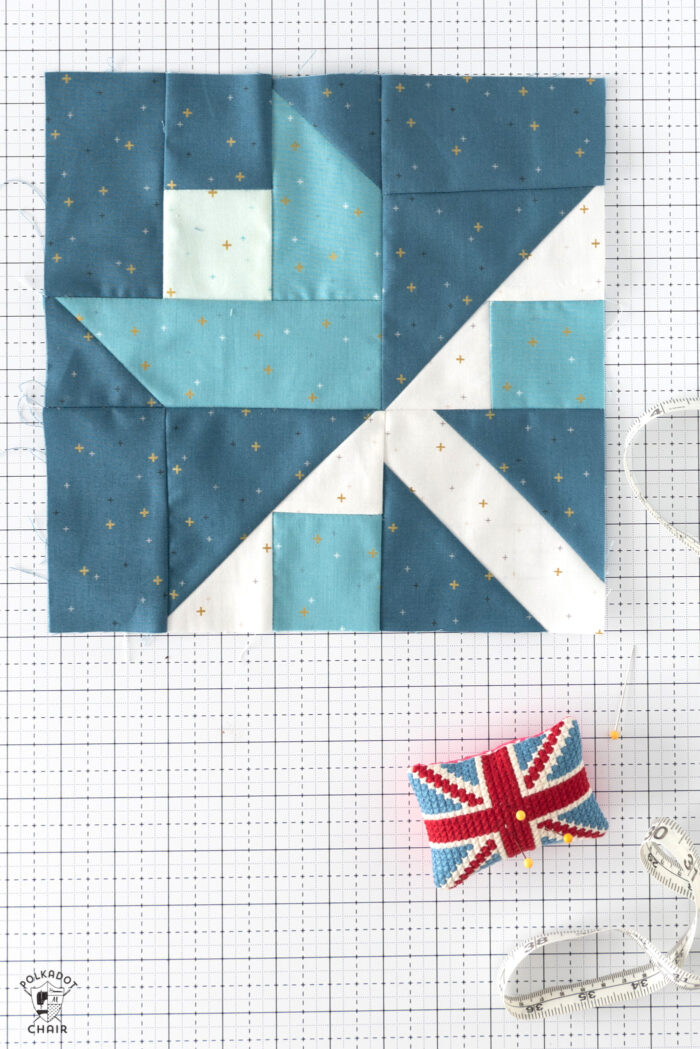 It's kind of a cross between a Maple leaf block and a flower quilt block. I absolutely love it!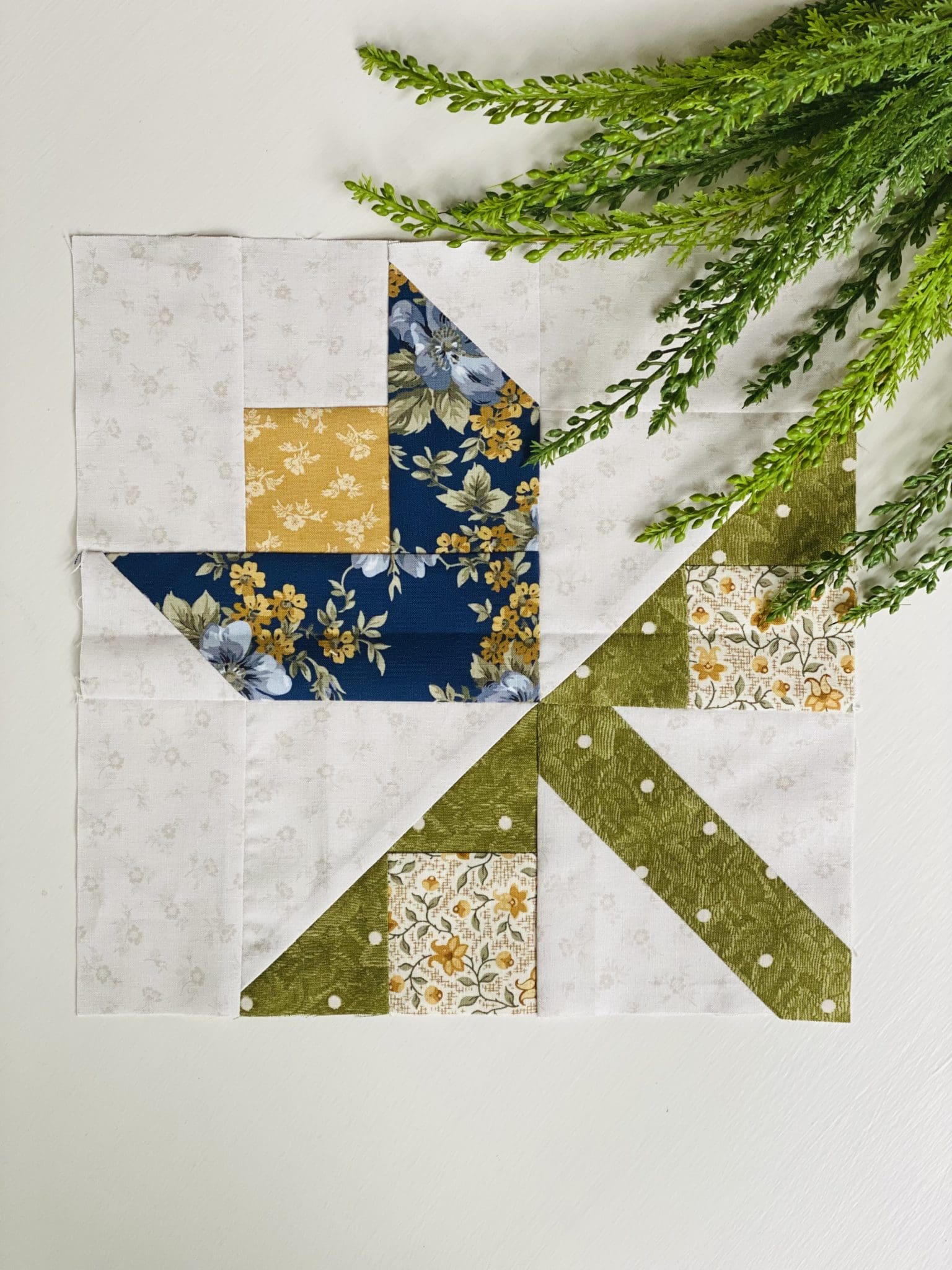 Here is the block is sewn in Gerri's Buttercup & Blooms collection and in Riley Blake Solids.
Final Quilt Layout
The final quilt layout this year is a super creative and unique way to lay out a sampler quilt! It's a cross between a simple grid layout and an Irish chain quilt.
I have not decided how I'm going to finish all of my blocks yet. Right now I'm leaning towards using the Riley Blake layout but leaving off the outside border to make it a bit smaller.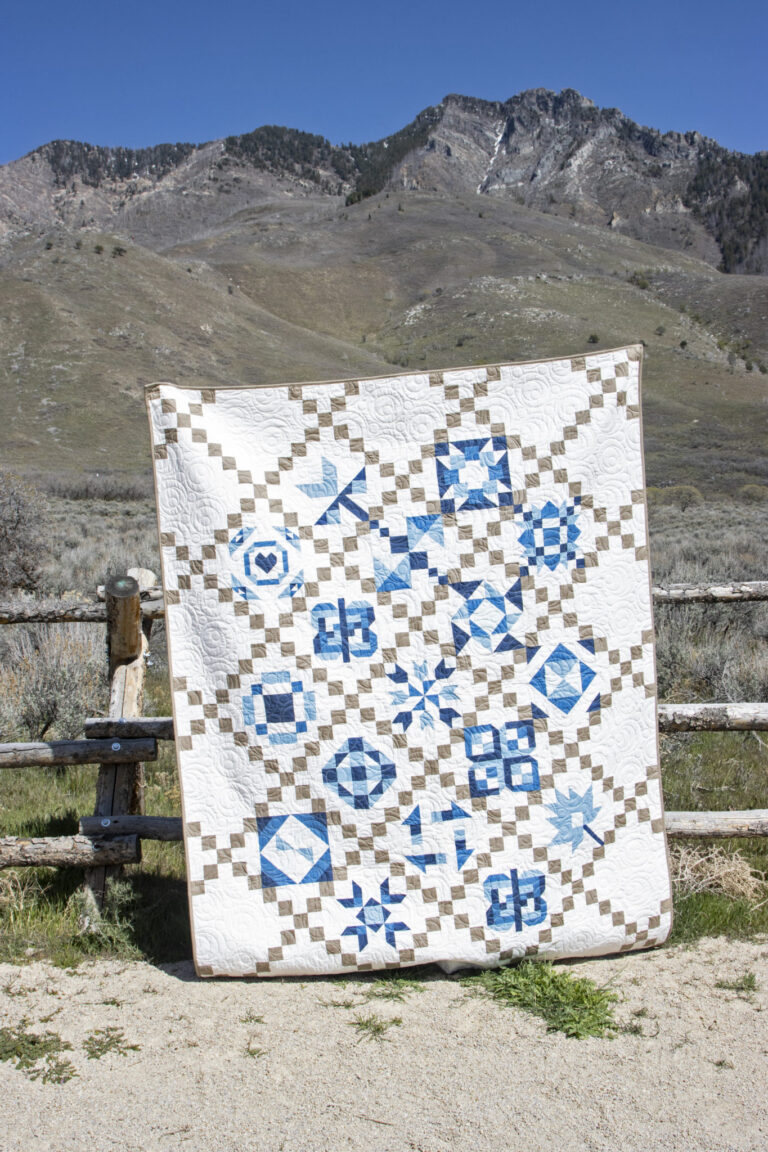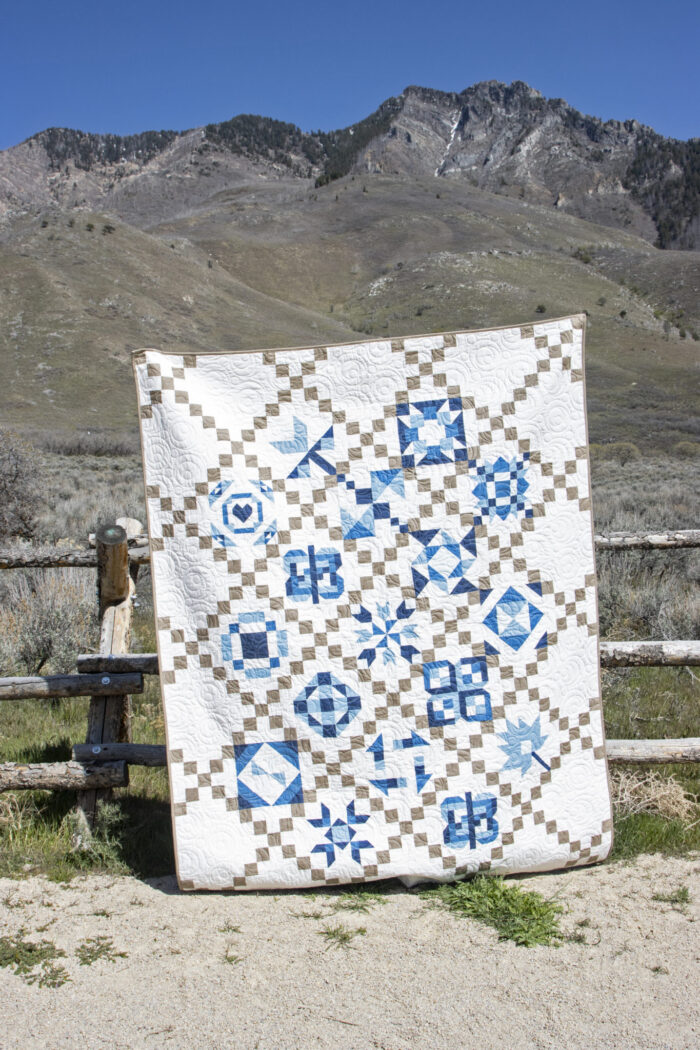 The Riley Blake version of the quilt features 17 quilt blocks, but there were only 16 blocks this year. Their suggestion is to use one of the free block patterns from the 2021 challenge for the 17th block. You can find all the 2021 blocks in our Quilt Block Pattern Archives.
I designed this quilt to use in my bedroom, and plan to lay it folded across the foot of my bed. I think that the smaller size will work great for that. I do plan on adding sashing between the blocks, and probably cornerstones in Jade fabric as well.
I'll be sure to share my finished quilt with you in a Finish it Friday blog post later this year.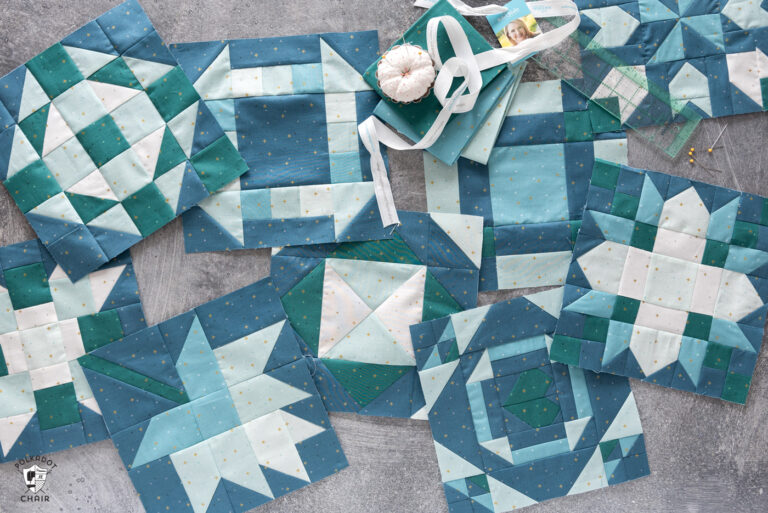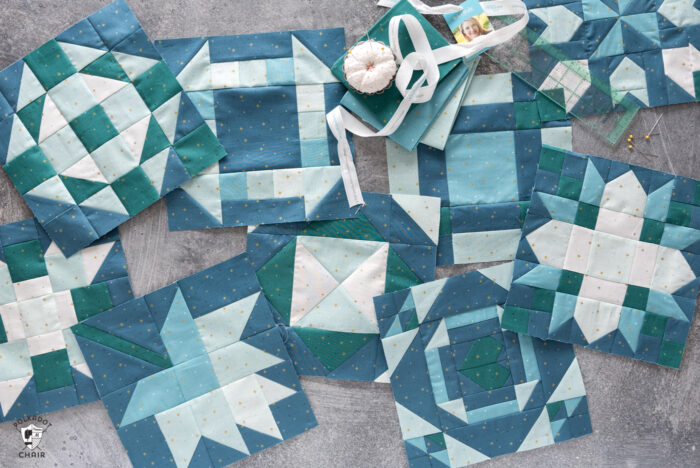 If you don't want to use Riley Blakes's pattern for the final layout, check out our suggestions for Sampler Quilt Layouts. There are a lot of unique ideas in that article!
How to Get the Free Patterns
You can get the patterns by filling out the form below. We will email you blocks 14-16 and the final layout instructions.
All of the Blocks in the Challenge
In case you missed it, here are all of the quilt block patterns in the 2022 Riley Blake Designs Quilt Block Challenge.
You May Also Like:
How to Make a Quilt from Start to Finish