I have been sharing projects made with my Cricut Maker for over a year now and have understandably received quite a few questions about how the Maker works, specifically the Rotary Blade attachment for the Cricut.
Today I thought I'd answer some of your FAQ's about the Cricut Maker and Rotary Blade. I work as a Brand Ambassador for Cricut, this is sponsored content.

I've been blogging since 2008, which is crazy. That's 11 years! Over the years I have the privilege to work with some amazing companies. Each one of the companies I've agreed to work with I did so because I thought that you, my readers would get something constructive out of the partnership!
Jump to:
Over a year ago I started working with Cricut to share ideas and projects to make with their machines. In that time I've worked very hard to share hopefully inspiring ideas and useful information so that you can get the most out of your Cricut machine.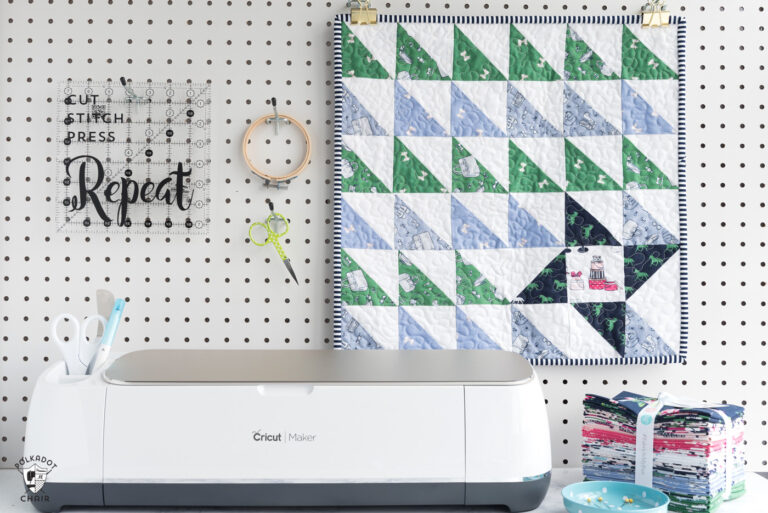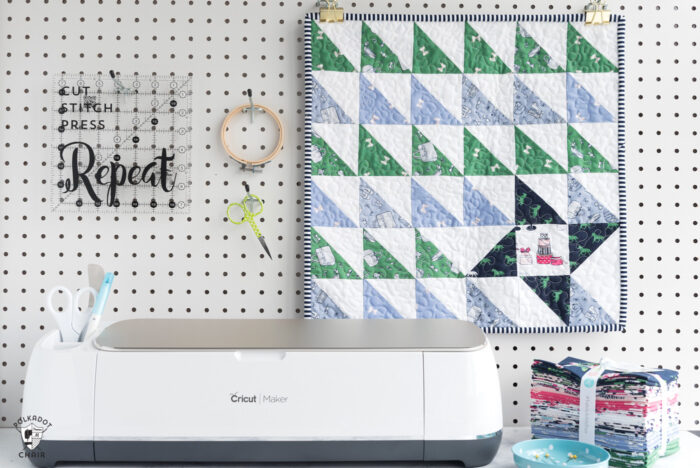 Today I thought I'd answer some of the most frequently asked questions I get about my Cricut Maker machine. Most of the questions I've received have been about cutting out fabric with the Cricut or how the Rotary Blade works. I'll be concentrating my information today on those subjects.
Frequently Asked Questions about the Cricut Maker Rotary Blade (with Answers!)
How is the Cricut Maker Rotary Blade different than the regular Cricut Blade?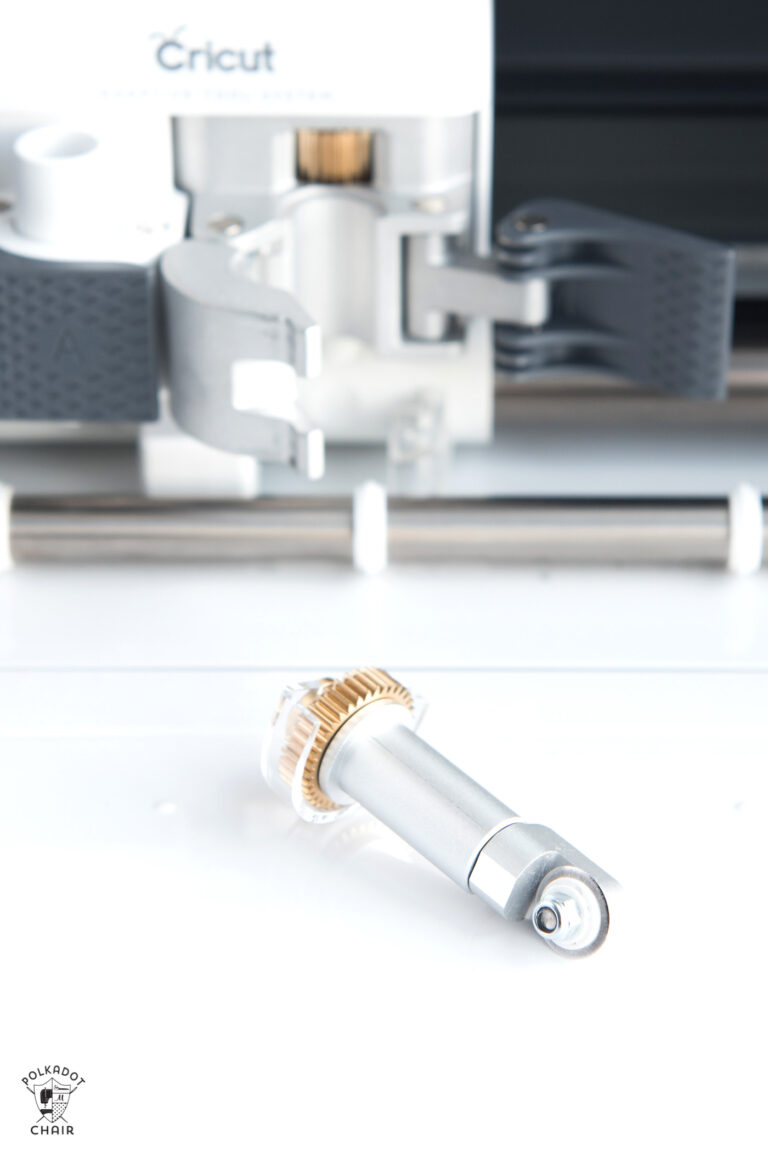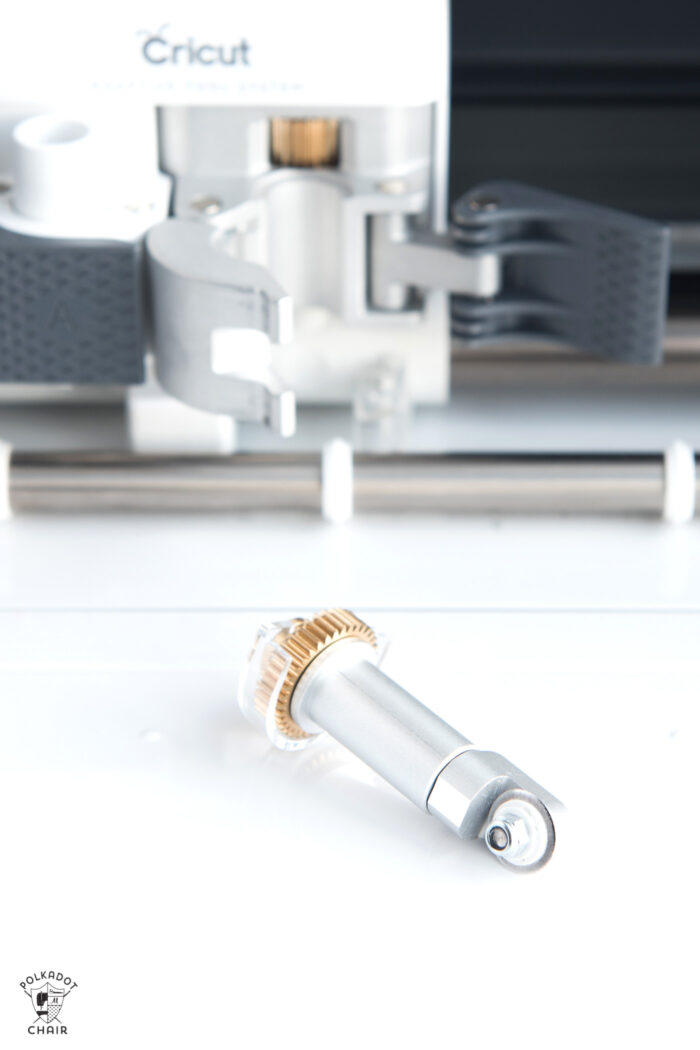 The Cricut Fine Point blade is a small blade that kinda looks like the tip of a pen. The rotary blade is an actual round blade (like on a rotary cutter) that rolls as the machine cuts it. It's just like a tiny blade for the rotary cutter you probably have on your table right now.
What is the Cricut Rotary Blade for? What can you cut with the Rotary Blade?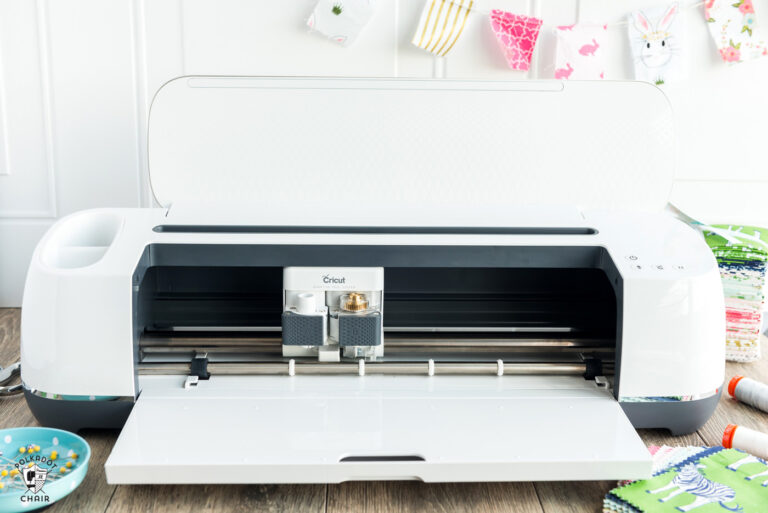 The blade is designed like a quilting rotary blade and is designed to cut woven materials like fabric.
You can cut loads of things, but it was primarily designed to cut fabric. So far I have cut quilting cotton, denim, faux leather (vinyl), felt & canvas. It can cut even more than that, those are just the materials I have experience cutting.
How well does the Cricut Maker cut fabric?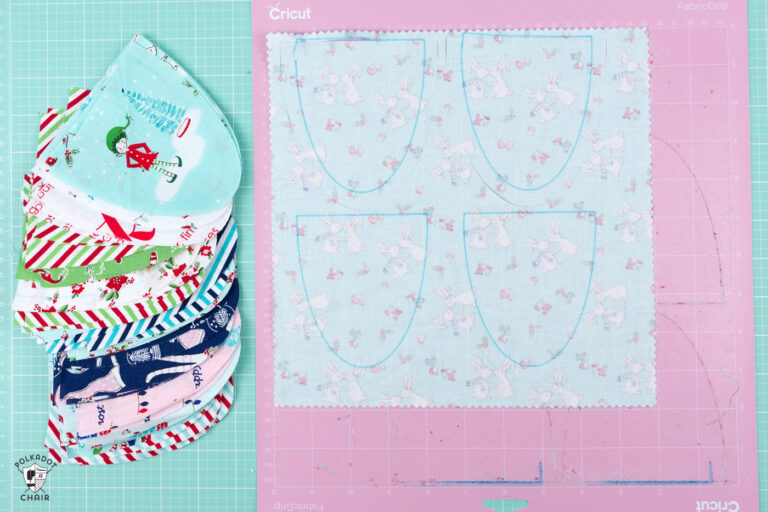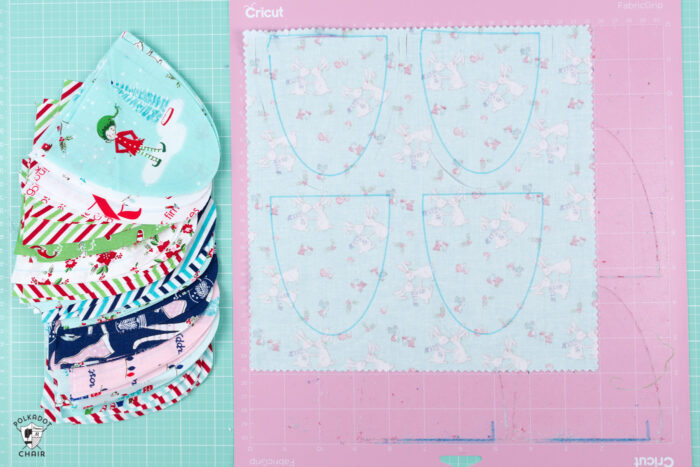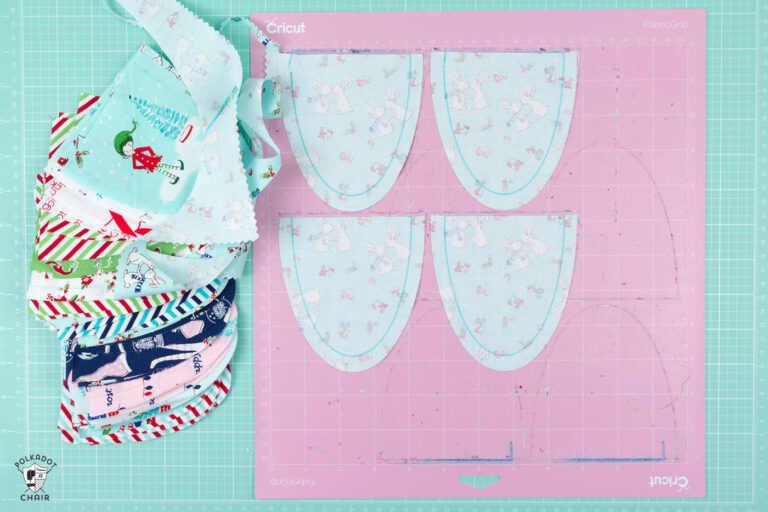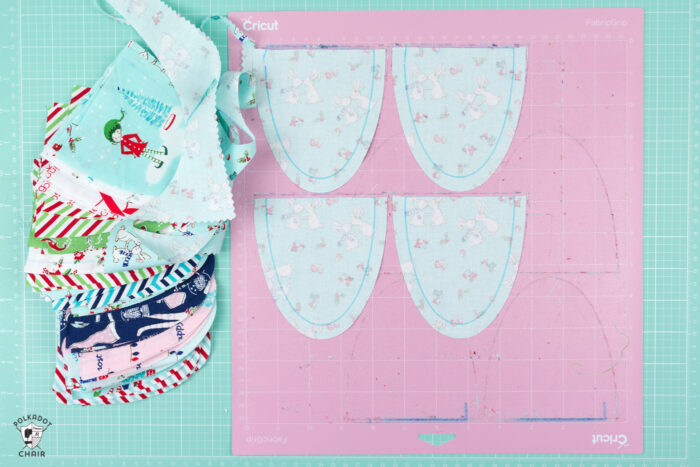 Very well. I was skeptical at first, but have been very impressed. I've had my machine for over 15 months and love using it to cut fabric.
The rotary blade does not snag on the fabric, and I get a smooth cut nearly every time. Think of cutting a piece of fabric on your table with an Exacto knife versus a rotary cutter. It's the same principle. The small size of the Cricut rotary blade makes it cut out shapes very precisely.
How long does the Rotary Blade Last?
I use my Cricut all the time and have used it to cut out at least 3 large quilts. I JUST changed my rotary blade for the first time a few months ago. A lot of it will depend on what you are cutting, and how often. It has been my personal experience that the blades do not need to be changed often. You will know it's time to change when the fabric starts pulling away from the mat as you cut. Or it is skipping portions of your cut.
How do you change the Cricut Rotary Blade?
Buy a replacement blade for your machine (you can get one on Cricut.com) You will notice that the "kit" to change the blade comes with a plastic sleeve, a plastic sleeve with a blade in it, and a screwdriver.
1-Simply insert your Rotary Blade housing into the empty plastic sleeve that came with the kit. Make sure it "clicks" in place.
2-Next, using the screwdriver unscrew the existing rotary blade from the housing.
3-Remove the housing, leaving the blade in the plastic sleeve.
4-Insert the housing into the sleeve containing the new blade. Make sure it clicks in place again.
5-Using the screwdriver, and the screw, attach the new blade to the existing blade housing.
That's it!
Here's a video to help you if it seems confusing.

What Cricut Mat should you use with the Rotary Blade?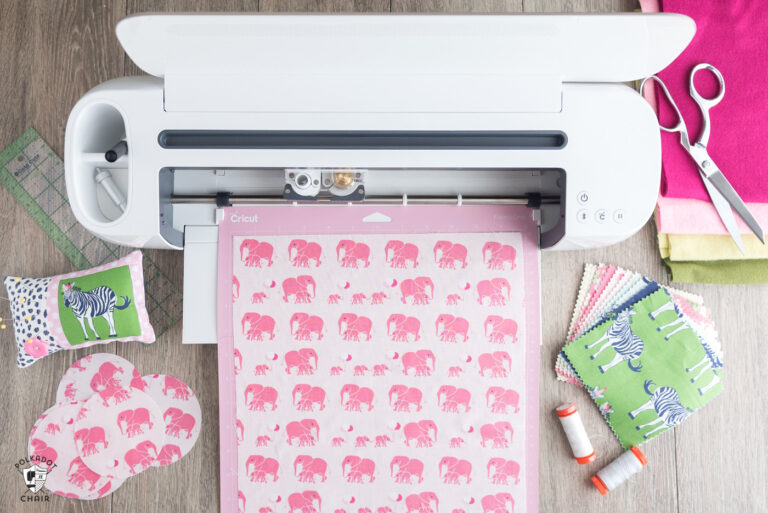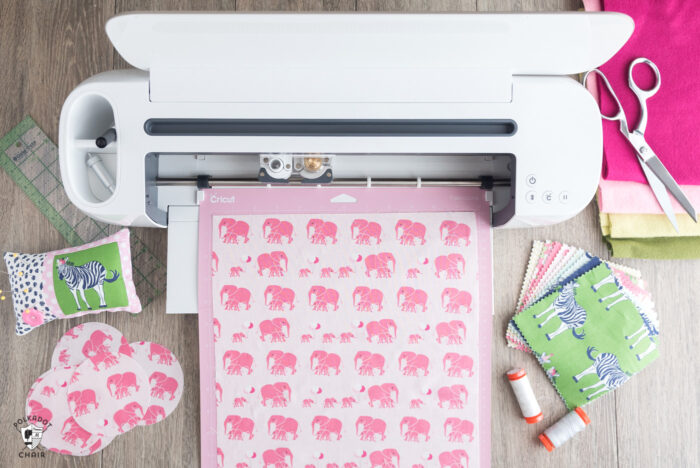 You can use any Cricut mat with the rotary blade, HOWEVER, if you want non bonded fabric to stick to your mat, you need to use the fabric mat. It has a special adhesive designed just for fabric. I like to have two working fabric mats at a time, so I that when I'm cutting multiple pieces of fabric I can get the next mat "ready" while the current mat is cutting.
6(a)- Do you have to clean the mat each time?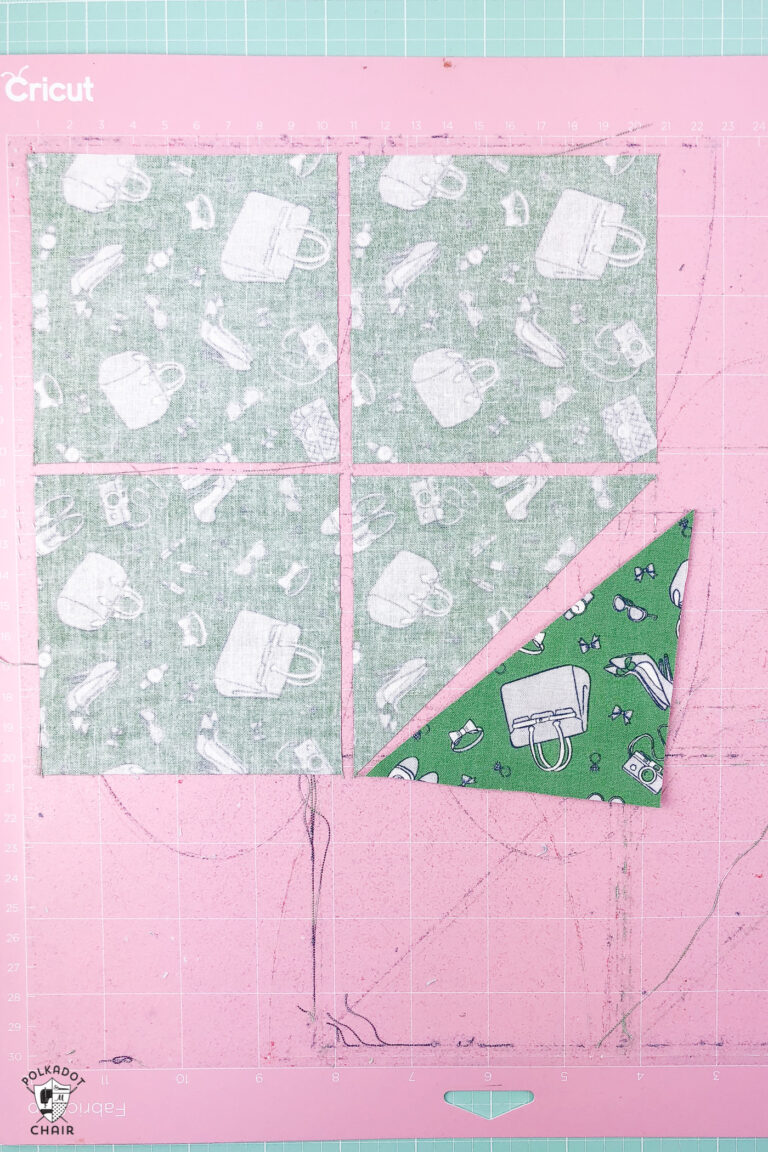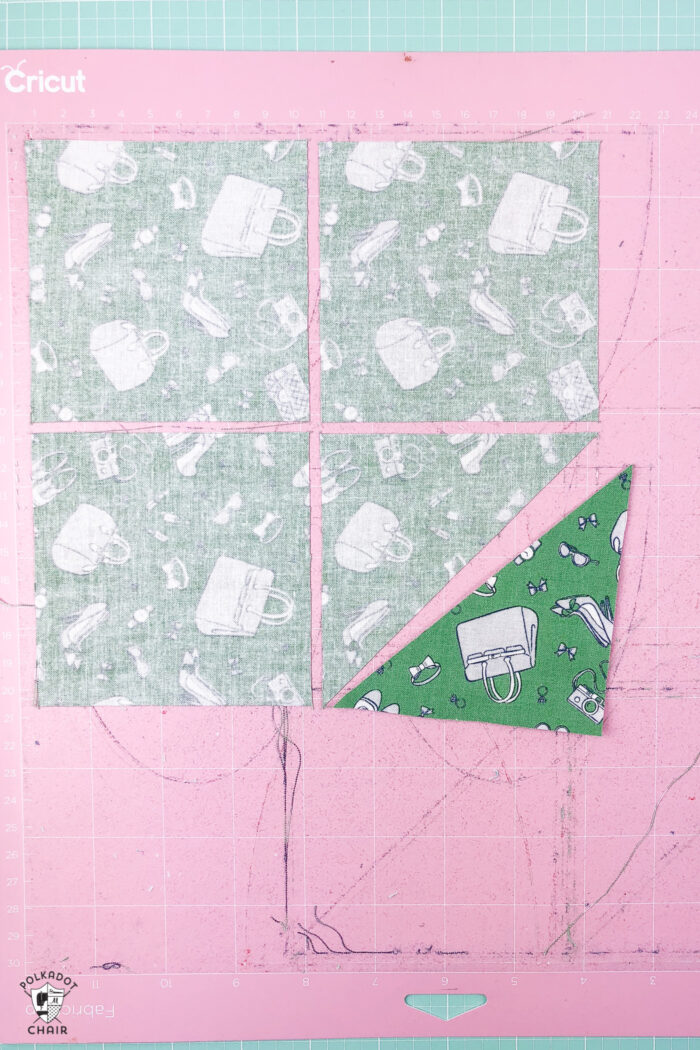 This is a common misconception that I've run into. Strings will stick to the Cricut mat as you cut. You do NOT need to remove those strings before you cut again. Just place your fabric on top of the mat. As long as it stays in place you're good. The machine will just cut the strings again, easy peasy. I only stop using my mats when the fabric won't stick. When that happens I just rinse it under cold water and lay it flat to dry. This renews my mats for several more uses.
Do you need to do anything to the fabric before you cut it with the Cricut Rotary Blade?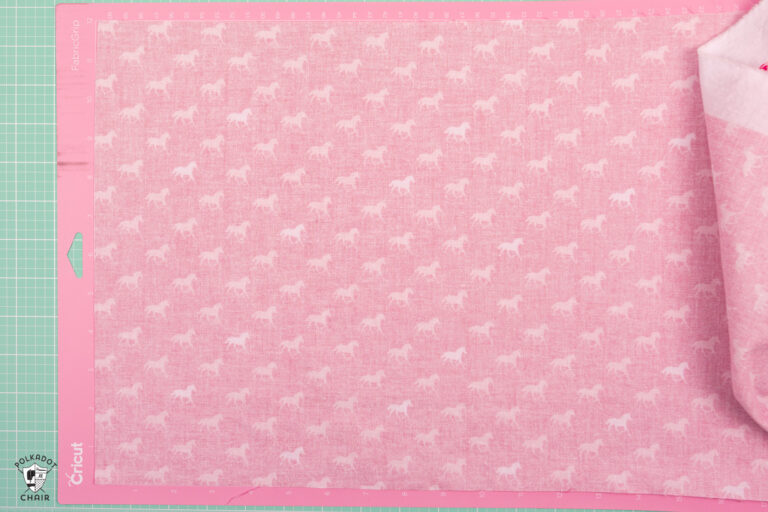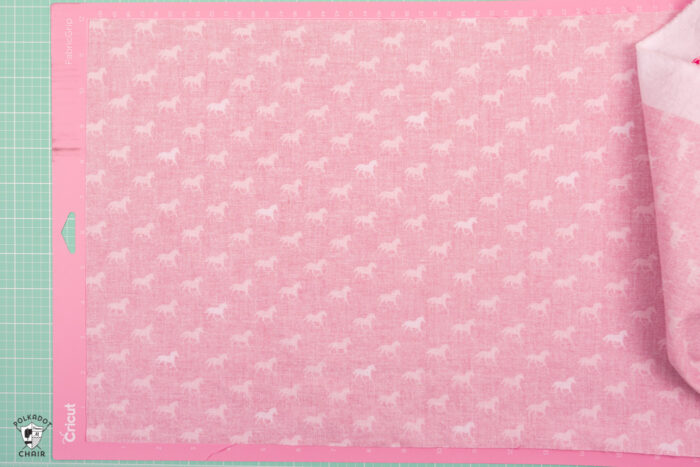 Nope. Ok, well yes, you need to do a couple of things. One, make sure your fabric is no wider than 12″ (it can be longer, the extra will just hang off of the mat) and make sure there are not any large wrinkles. This will help it stick to the mat better.
What shapes can you cut?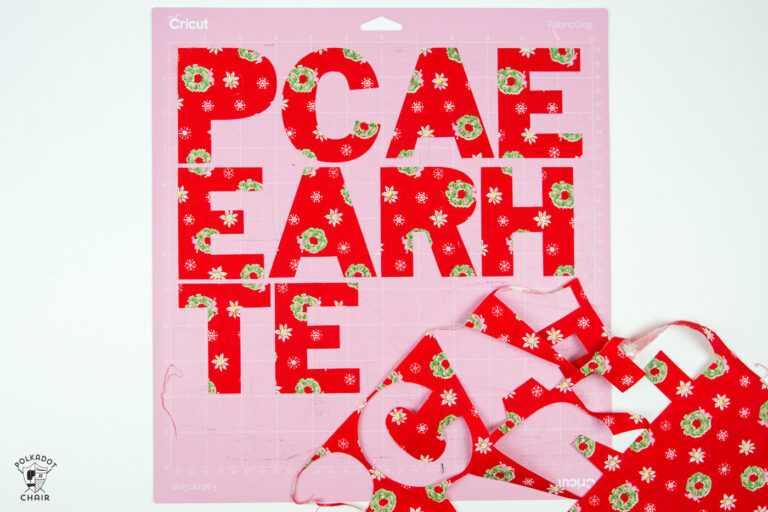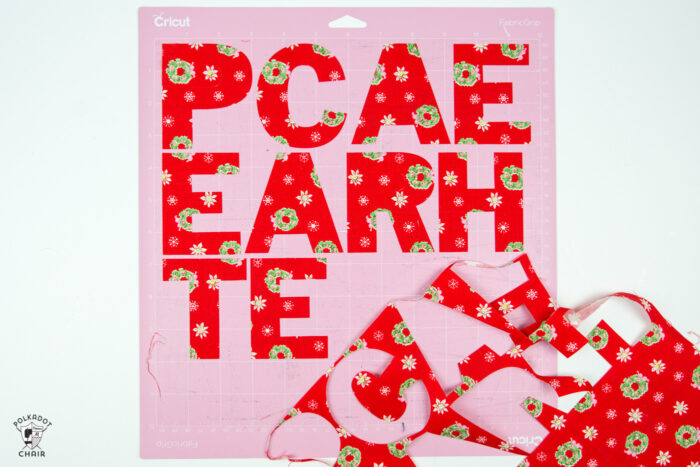 So far I've been able to cut everything I have tried. Cricut states that the machine will not do well with curves smaller than ¾″. I've cut many letters for applique with my rotary blade and have not had an issue yet.
What do I use it for?
Personally, I love to use it for applique. It's really fun to personalize items with names and it's so easy with the Cricut that it doesn't really add any extra time to my project time.
I also cut out quilt shapes. Things that are not standard squares or rectangles (although when I have a bunch of random sizes of fabric to cut out I do use it for that). I used the Maker with the rotary blade to cut out all of the pieces for my Letter Board Quilt.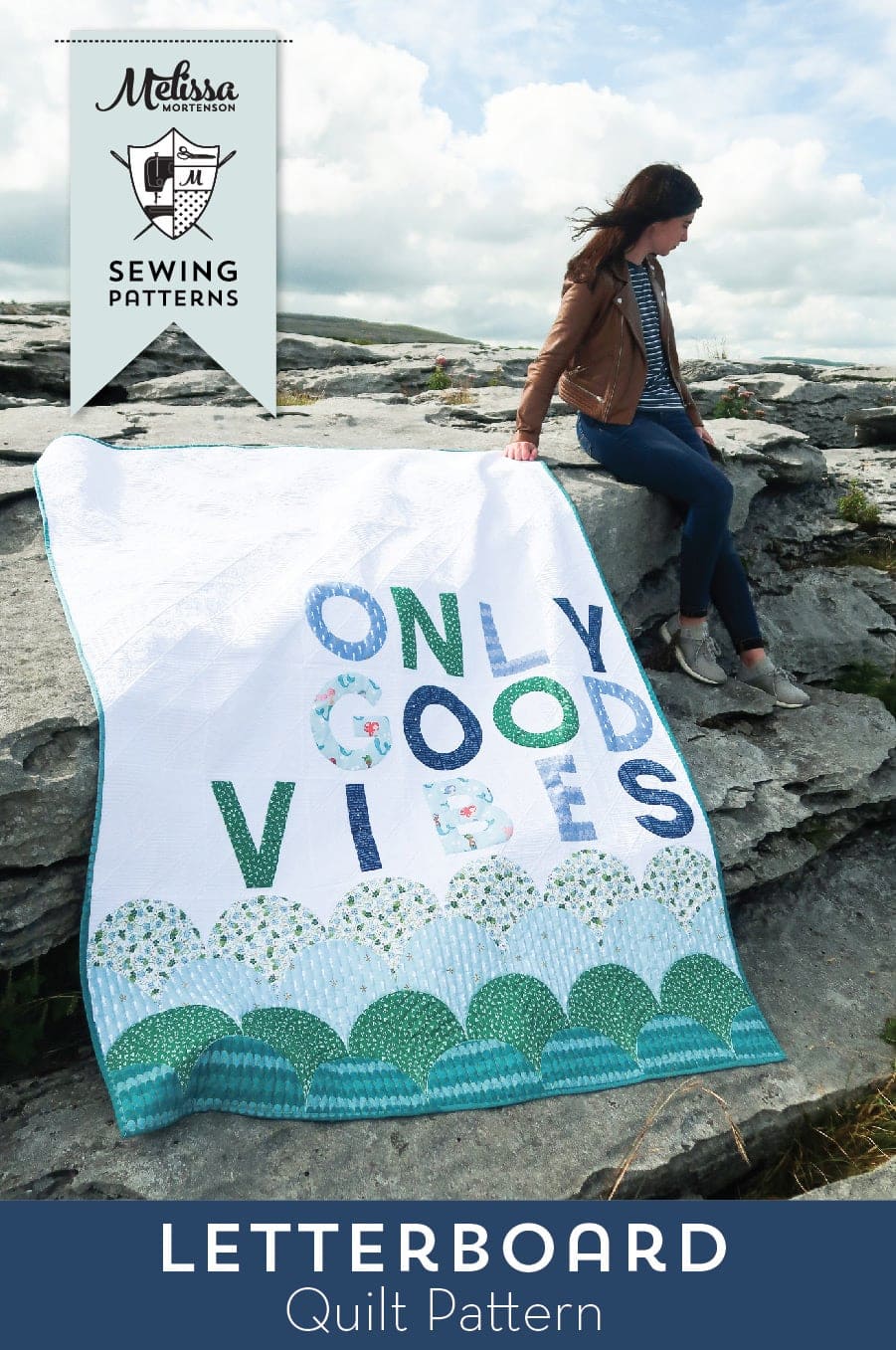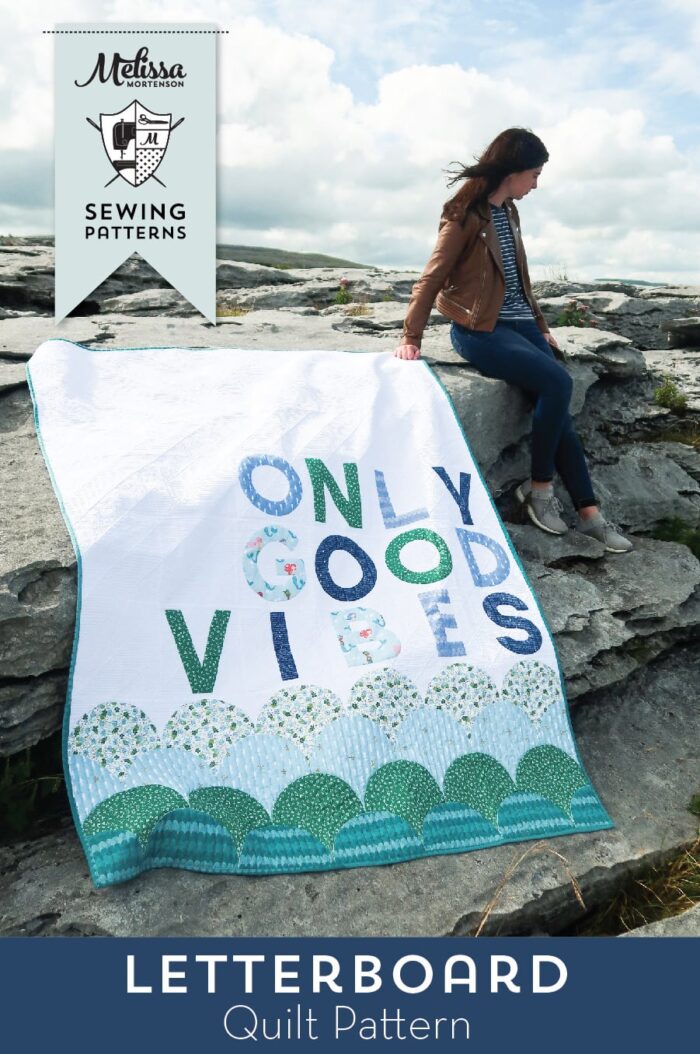 Can you only use the Cricut Maker with a Rotary Blade? Will the Rotary Blade work on older machines?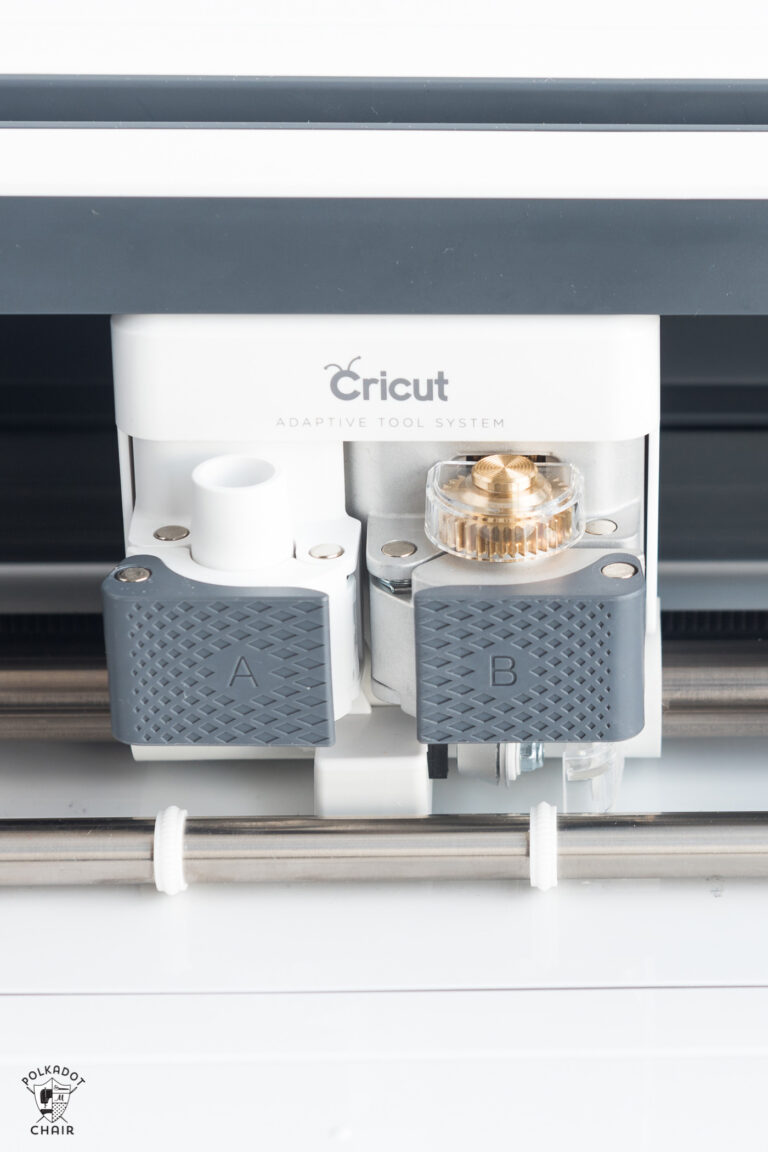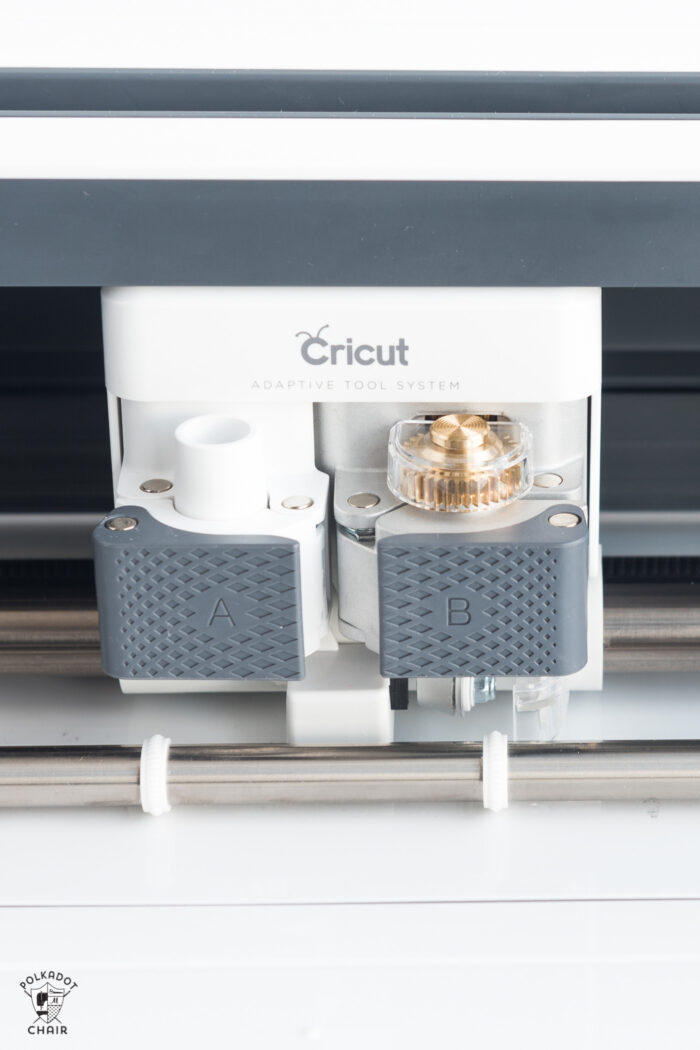 The new Cricut Maker features the Adaptive Tool System. Which means that you can swap out the tools on the machine easily. So you can still cut with the fine point blade, but you can also use the Knife blade and the Scoring blades with the machine.
The new machine is pressure sensitive, the older machines are not and don't have enough "push" to use the Rotary Blade, so you can only use the Rotary blade on the new Maker series machines.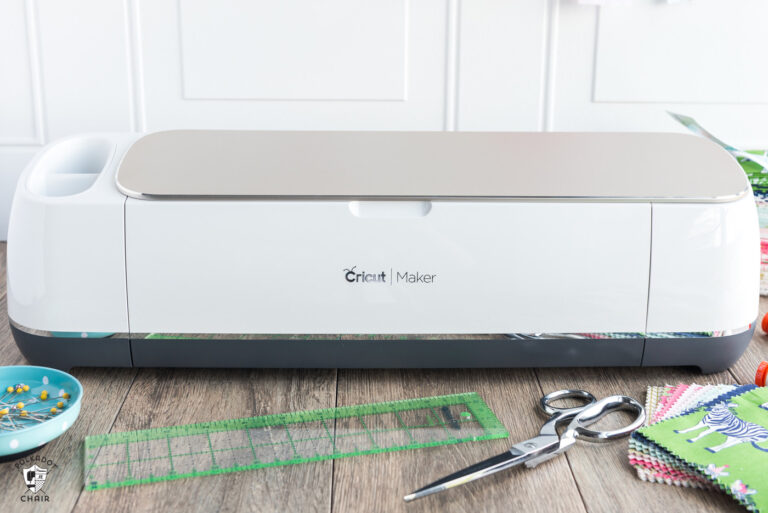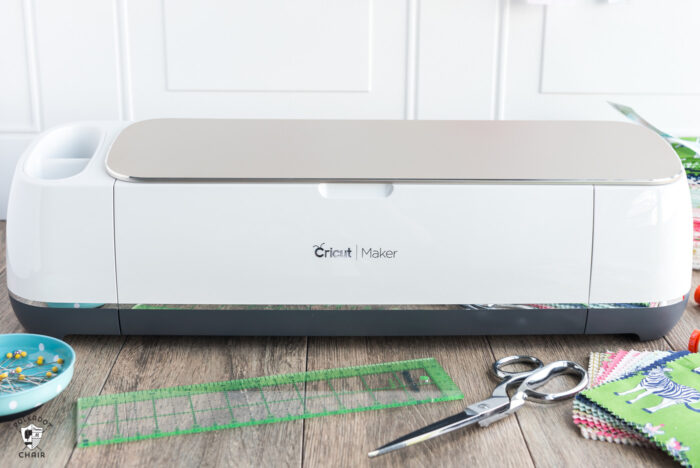 Cricut Maker Tips
1- What if my cut was not clean?
If you've completed a cut and the fabric is a bit frayed or the cut didn't seem "clean" change the pressure to "more" in the screen in Design Space. (The one where you tell the machine what material you're cutting)
2- What about Bonded Fabric?
If you are cutting Bonded Fabric (i.e. fabric with fusible webbing attached), I find that it works best when using the Rotary Blade (vs. the fine point blade). If your machine defaults to the Fine Point blade, simply change it in the Design Space Screen (again, the one where you tell the machine which fabric you are cutting).
3- Can it Cut Felt?
Yes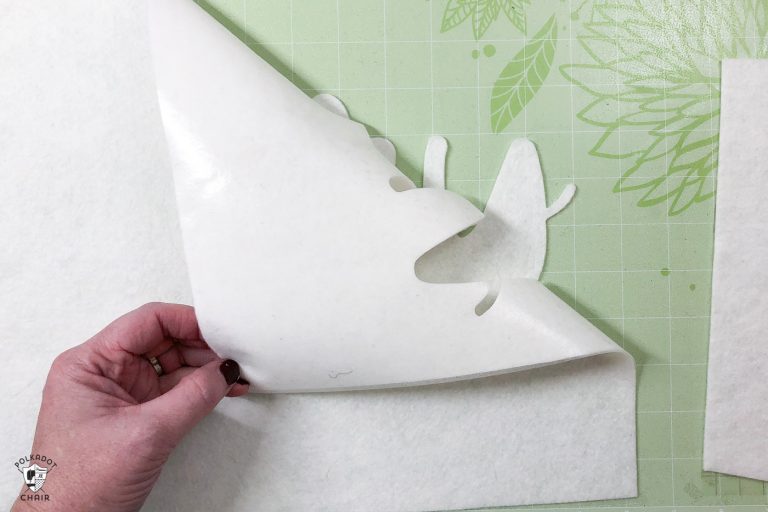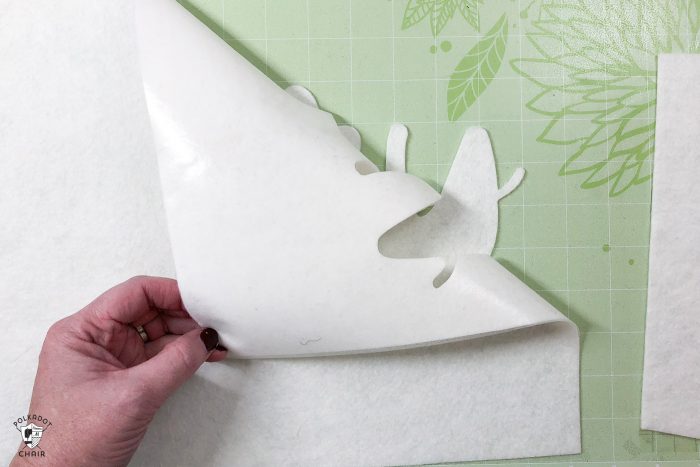 To cut fuzzy felt, apply a piece of transfer tape to one side of the felt then stick the felt to the Standard Grip mat, transfer tape side down. Then cut. The transfer tape will keep the felt from making your mat too fuzzy (and not as sticky).
Where to Buy a Cricut Maker?
If you're interested in getting a Cricut Maker for yourself, it comes with the Rotary Blade. Right now Cricut has a great deal that comes with a Maker machine and LOADS of fun accessories and products to try with your machine. Just click here for more info.
10 Cricut Projects to make with the Rotary Blade
Free Fabric Basket Pattern & Tutorial
Tips for Using the Cricut Maker for Quilting
DIY Horse Pillow Applique Pattern
Merry & Bright Christmas Stockings
This is a sponsored conversation written by me on behalf of Cricut. The opinions and text are all mine.