Patchwork quilted pillows are one of my favorite things to sew! They are perfect when you want a fast sewing or quilting project but don't want to commit to making an entire quilt.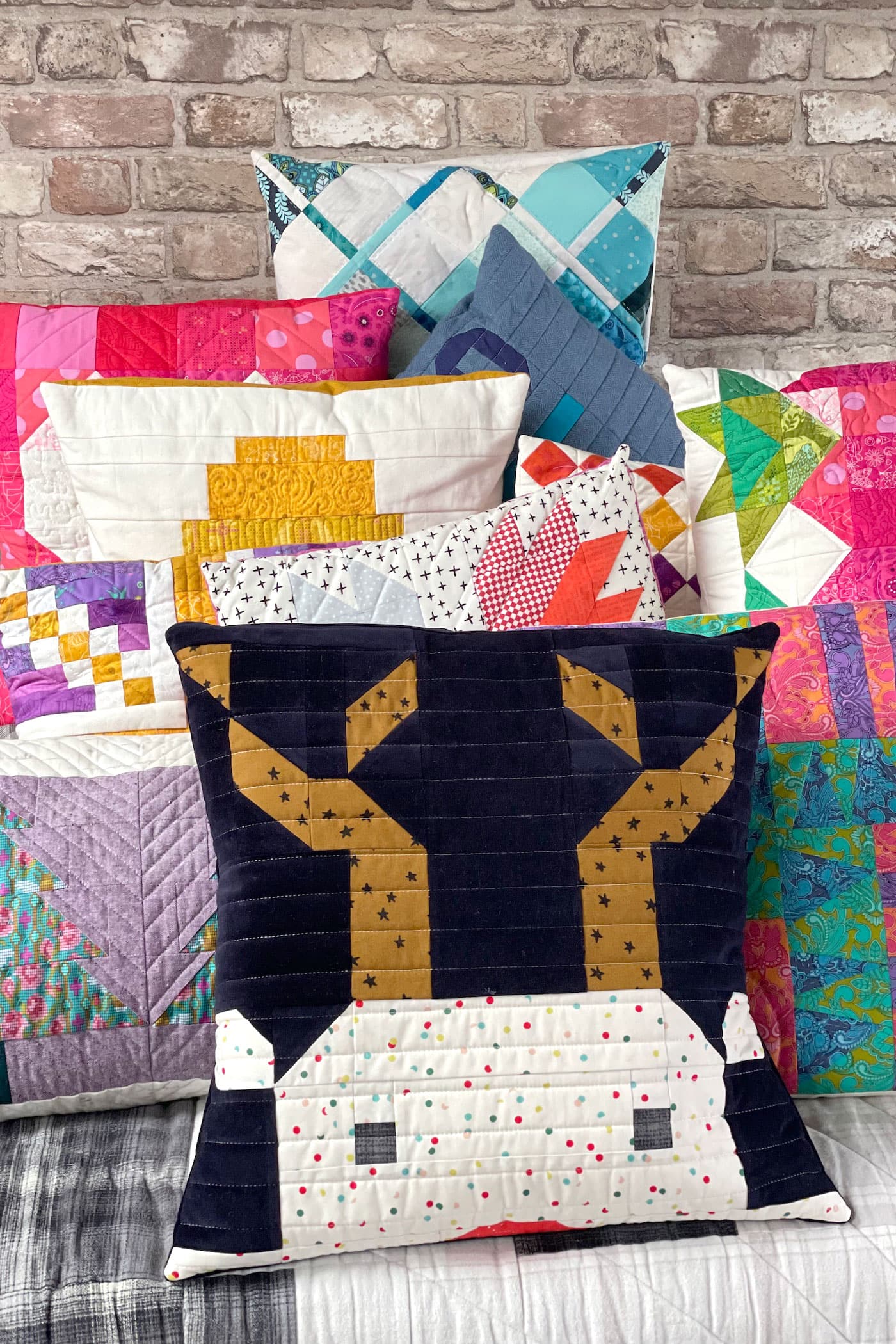 Over the years, we've shared quite a few quilted pillow patterns with our readers. Last year we even had a "pillow of the month" series!
Table of Contents
Quilted pillows are essentially mini quilts, and are perfect when you want a "quick fix" project! Those times when you just REALLY need to finish something you started.
In this article, we not only list our most popular patchwork pillow patterns, but we also walk you through the steps from quilt block to the finished pillow.
What is a Patchwork Pillow?
A patchwork pillow is created using traditional or modern quilting methods to create a patchwork design out of fabric. They can be single quilt blocks, improv blocks, or simply strips of fabric sewn together. After the patchwork top is created, the piece is finished using a variety of methods so that a pillow form can be inserted.
You could also create a "whole cloth" pillow, which would be one piece of fabric, that is quilted and then turned into a pillow.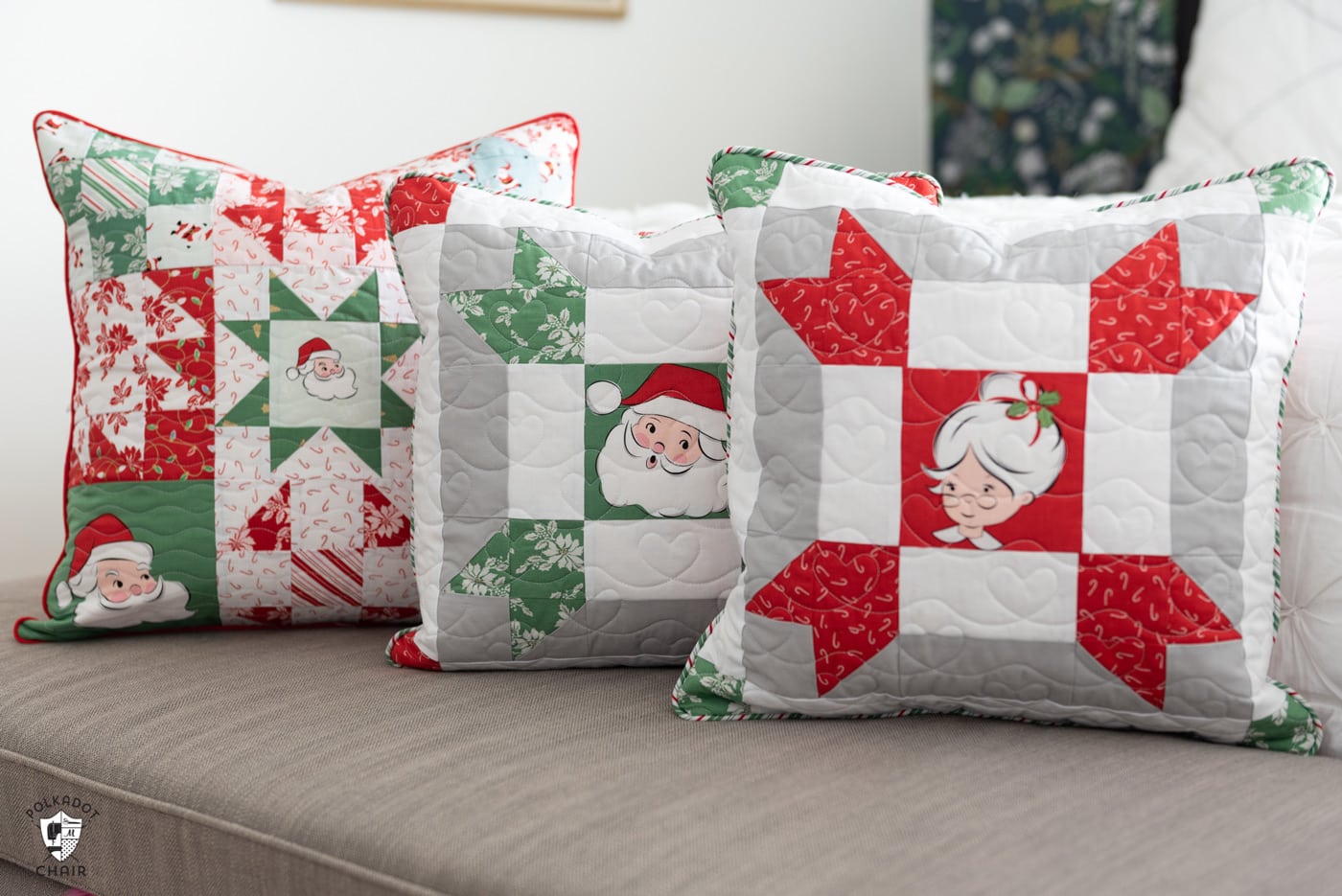 How to Turn the Quilted Top into a Pillow
Creating a quilted pillow is the same method as creating a quilt. A quilted pillow is essentially a mini quilt. The difference between a mini quilt and a pillow is pretty obvious; you need to add a second layer to create a pocket for the pillow.
When turning your quilted piece into a pillow, there are a few options.
You can sew a piece to the back of the patchwork portion of the pillow, leave a hole to insert the pillow form, and hand stitch the opening closed. That is not my favorite method. I prefer to create my quilted pillows with reusable openings. That way, I can easily swap out my pillow covers seasonally and I just need one pillow form!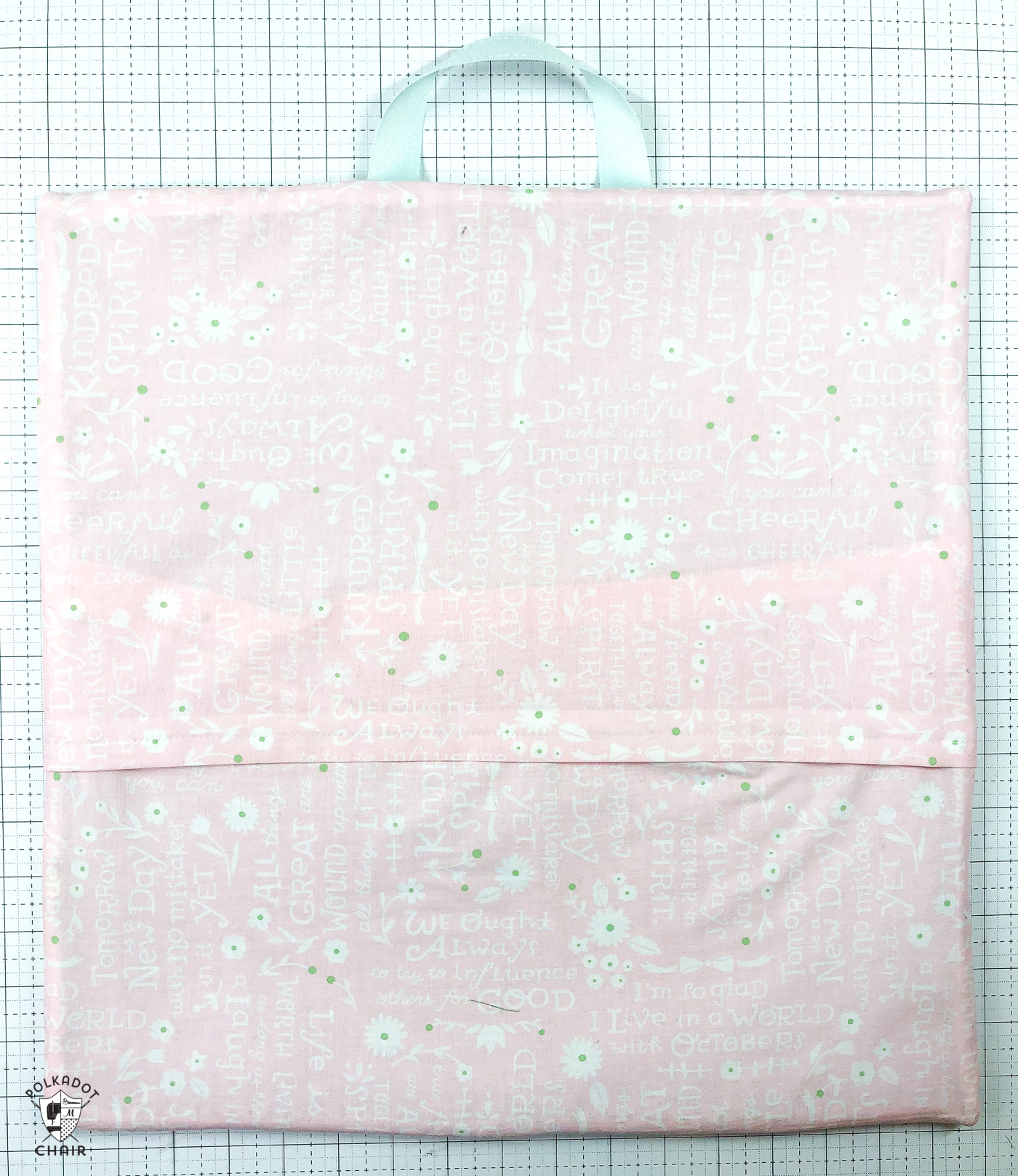 As shown in our Reading Pillow tutorial, you can create a simple envelope back.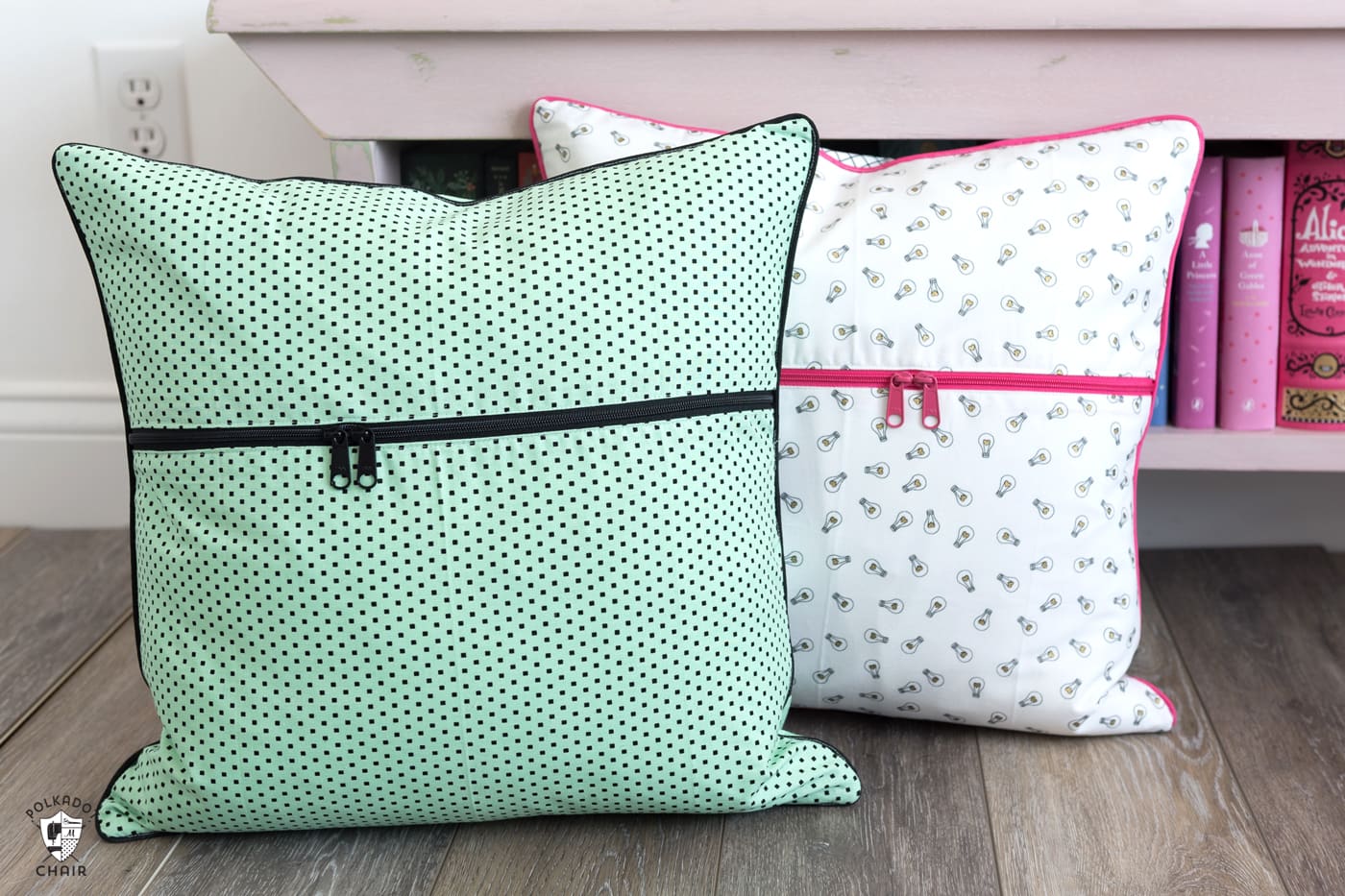 You can also add a zippered back; we've got an article showing you how to do this for any size pillow.
If you are familiar with binding a quilt, you can finish your pillow with a binding instead of the traditional "right sides facing" seam. This pumpkin pillow tutorial uses that method.
Finishing Touches
If you want to add a little something "extra" to your pillow, you can add something to the seam to "frame" the pillow.
One of my favorite things to add to a pillow is piping. Don't be intimidated by inserting piping into a seam! In one of our previous sewing lessons, we covered all things piping and even shared a tip for perfect piping every time.
For something more fun, you can also add pom pom trim to the outside of the pillow cover.
Frequently Asked Questions
What Should I Use as Stuffing for my Pillow?
There are several things you can use to stuff your pillow. You'll need to use polyester fiberfill if it's a custom size. However, I don't like to use it unless absolutely necessary. I prefer to purchase premade down or down alternative pillow forms. You can find one the same size as most quilted pillow patterns.
What Size Should my Pillow Form Be?
Your pillow form should be the same size as your pattern piece before it's sewn. So if your pattern calls for an 18″ x 18″ square, you should use an 18″ x 18″ pillow form. This is true even though the finished pillow cover will be 18″ (due to seam allowances). Having the pillow cover slightly smaller than the pillow form helps the pillow to "puff" and gives it a better shape.
How to Quilt a Patchwork Pillow
There are numerous ways to quilt a patchwork pillow. My favorite method uses a scrap piece of fabric and cotton batting. I create a quilt "sandwich" and then use the walking foot on my sewing machine to quilt straight lines ½″ apart.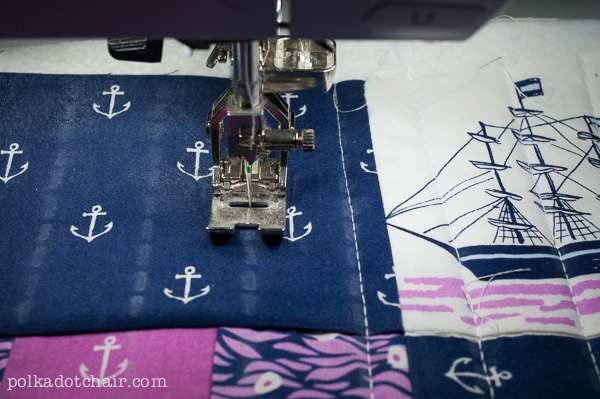 Free Patchwork Pillow Patterns