Today I'm excited to share with you my newest version of my Christmas Mason Jars, this Angel Christmas Mason Jar. It would make a wonderful, quick and easy (but cute) Christmas gift for friends or neighbors this holiday season.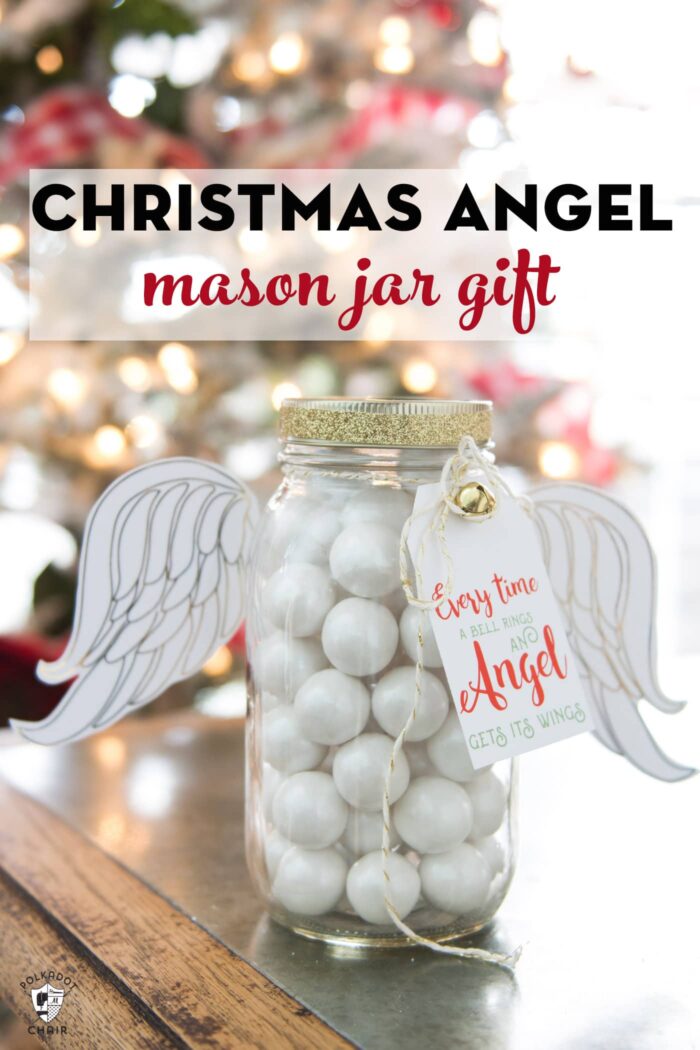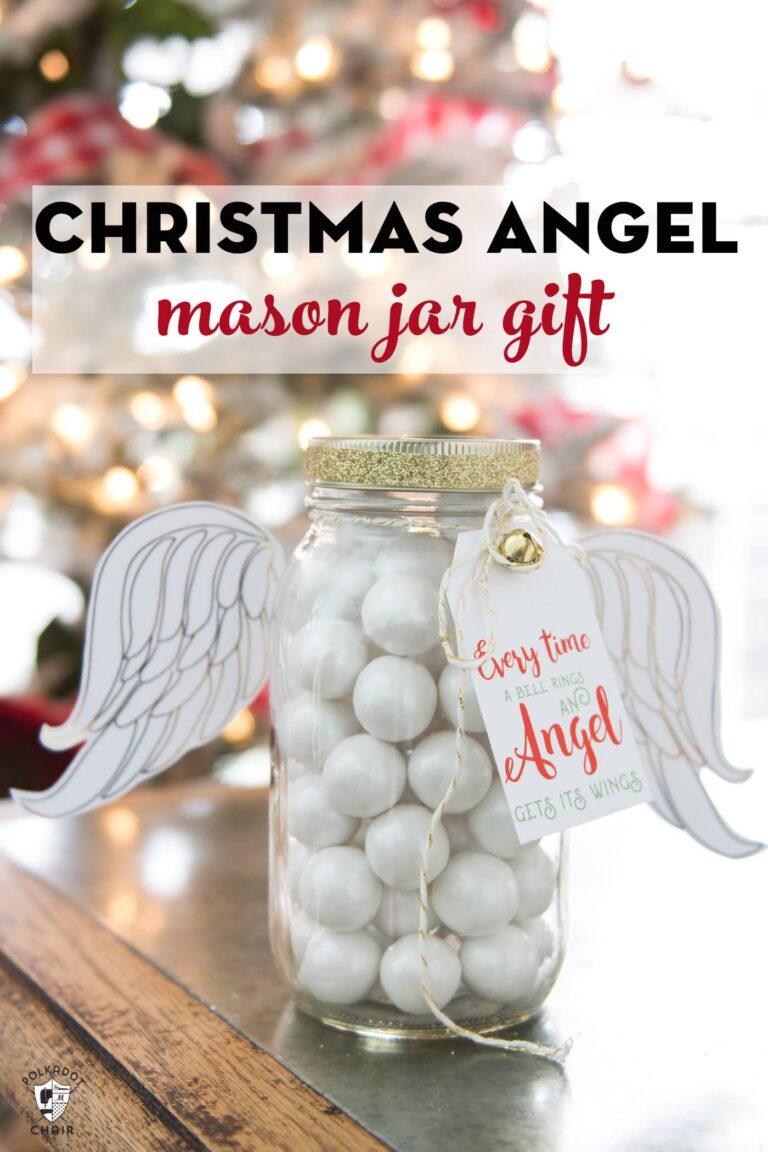 It seems that a bit of an unexpected Christmas tradition has developed here at the Polka Dot Chair.  Four years ago I got the idea to make a mason jar that looked like Santa Claus. I thought it was cute but almost didn't post it because I was worried it was too simple or too silly.
Table of Contents
Christmas Mason Jar Gift Ideas
I decided to post it and much to my astonishment the project took off right away. Inspired by Santa, I also made a Snowman Mason jar that year (inspired by the Frozen phenomenon that was sweeping the world).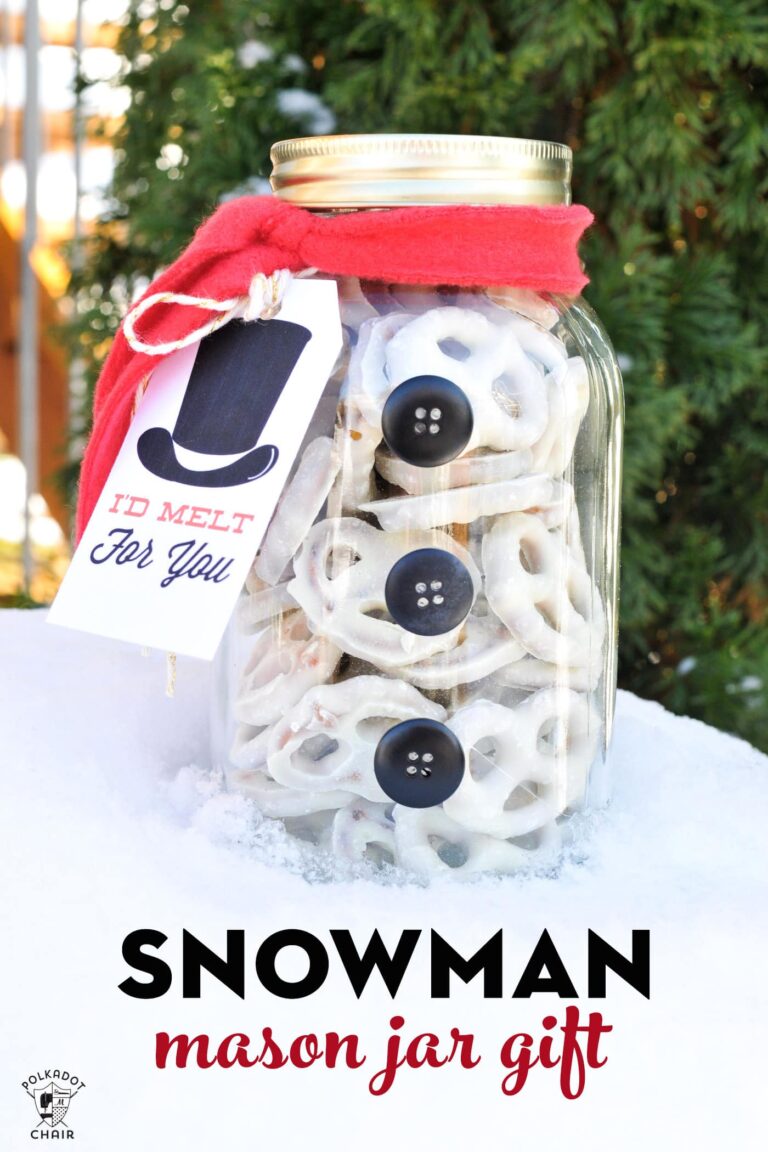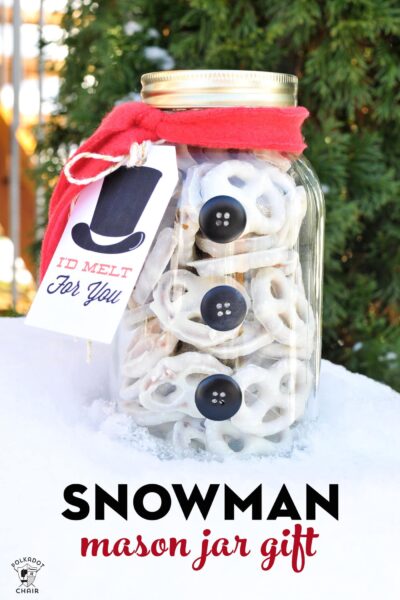 The following year I thought I'd challenge myself to create another Christmas character mason jar and I came up with the Elf jar. Last year the reindeer version made its debut.
I had no idea how popular they would become. The elf jars alone have been pinned over 500K times. The jars have also been knocked off more times than I can count, which is so not cool in my opinion.
This year I thought I had run out of Christmas characters to turn into mason jars and figured the tradition was getting close to its end.
Then one day I was looking at a pile of mason jar rings in my craft room and thought "they kinda look like halos" and the idea for the Angel Christmas mason jar was born.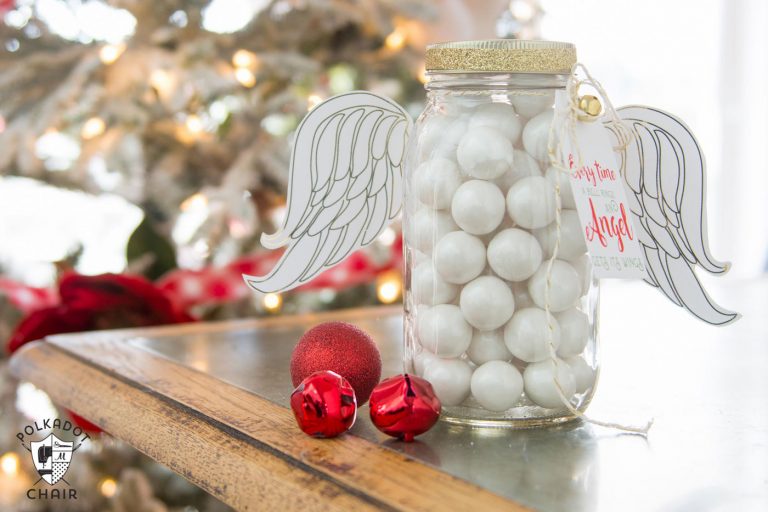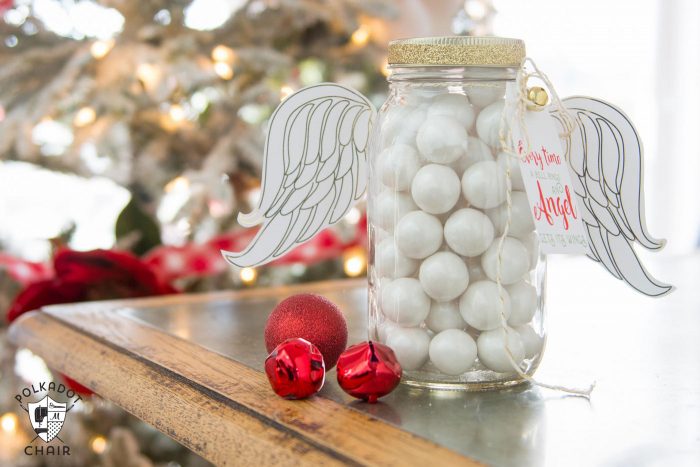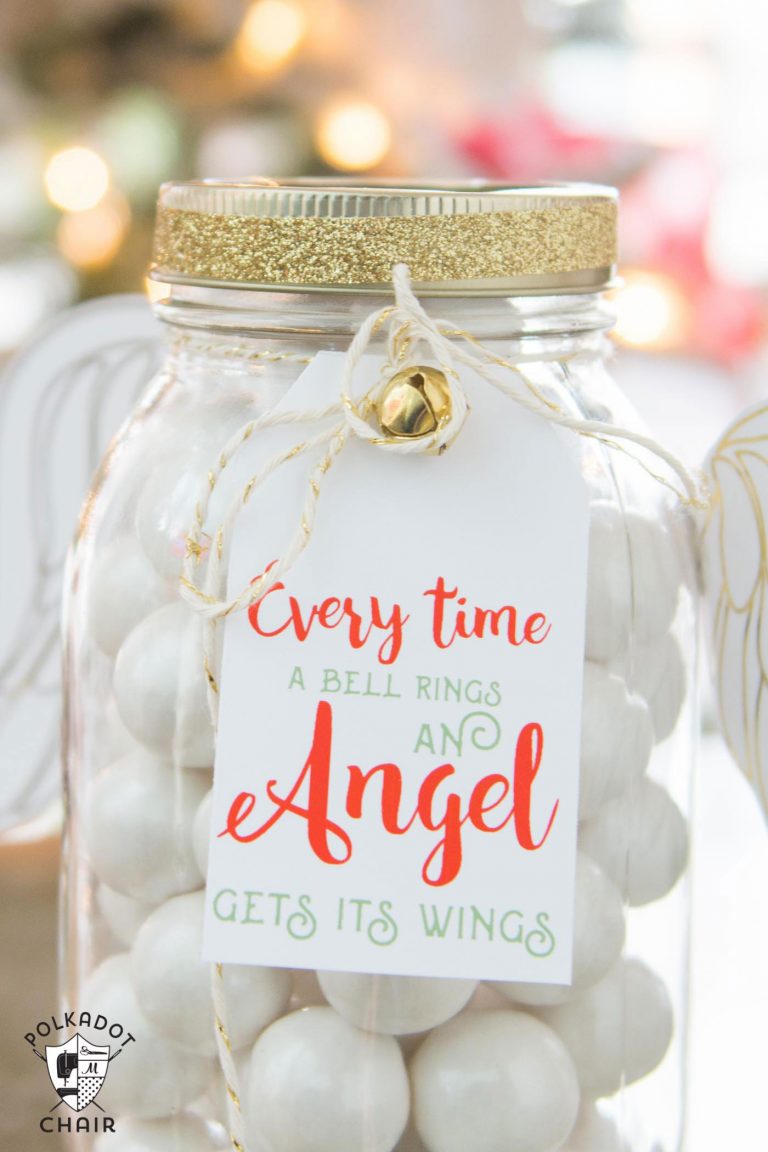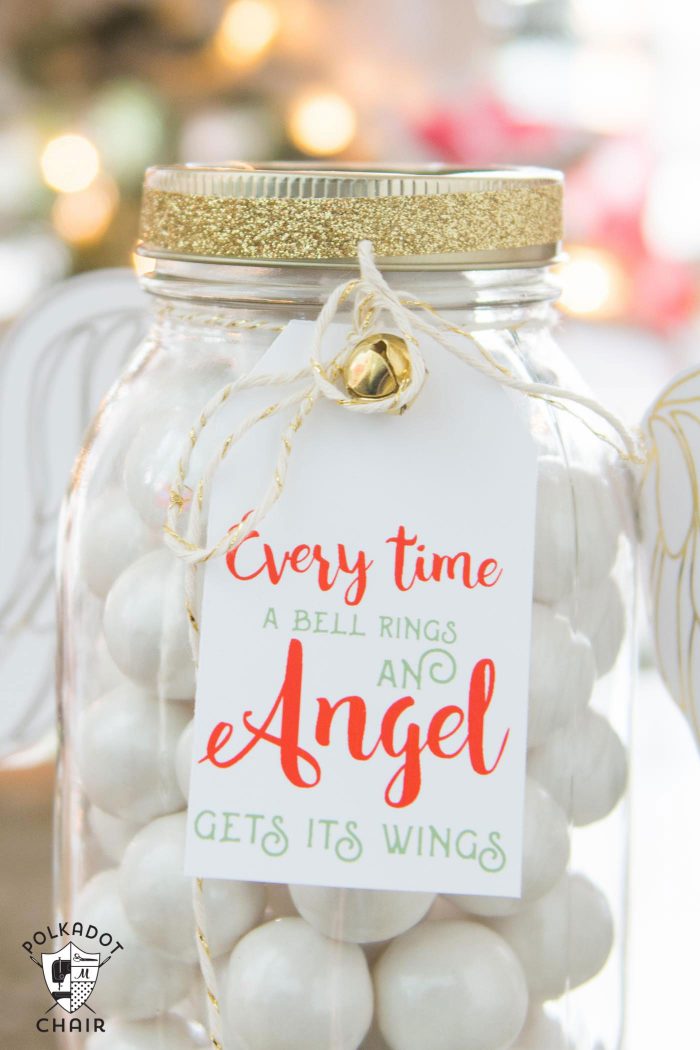 Like many of you, I'm sure I grew up watching It's a Wonderful Life (I adore the movie by the way). The phrase "every time a bell rings an angel gets its wings" was ingrained in my brain from a very young age. It seemed only appropriate to use that saying on the tag for the mason jar.
To complete the jar I drew a set of angel wings to attach to the back.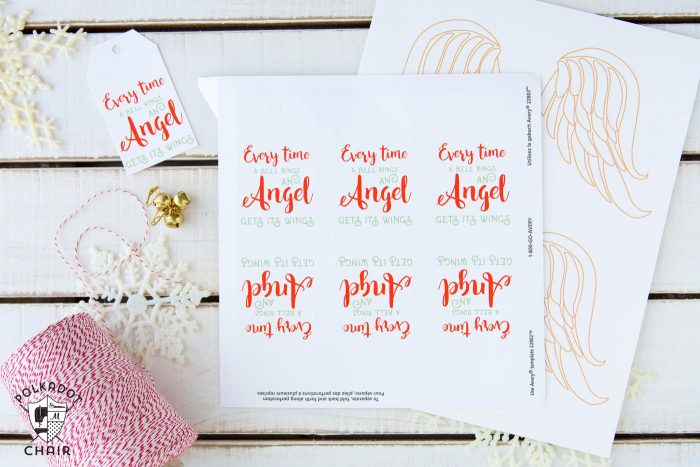 If you'd like to create an angel mason jar for yourself here's what you'll need (contains affiliate links).
How to Make an Angel Mason Jar Gift
Supplies
Click on each item to link you to where to purchase the supplies:
How to Get the Tags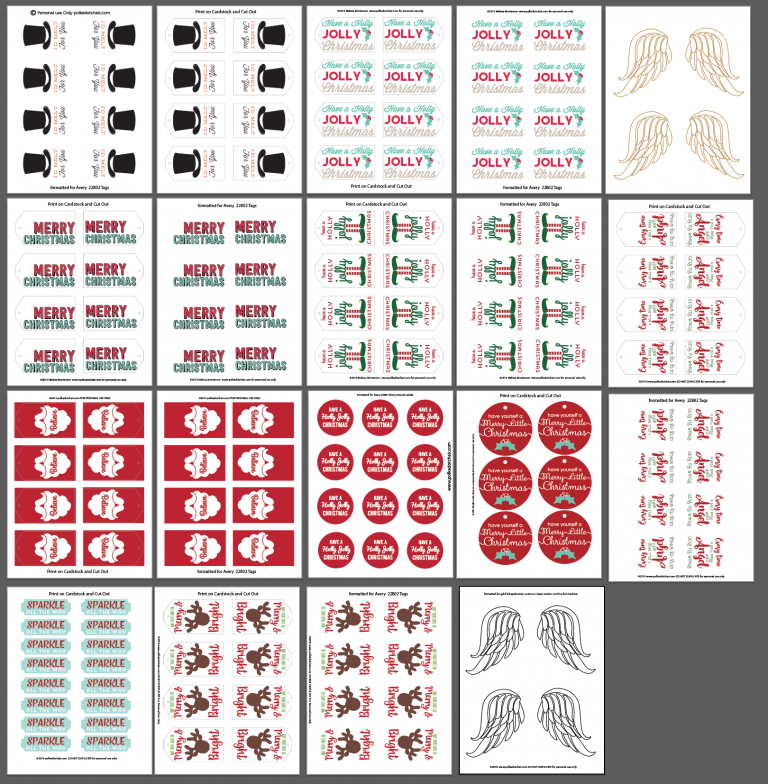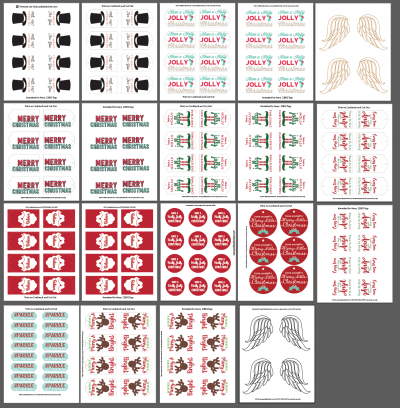 Included in the Christmas Tag Bundle:
Tags formatted for both cardstock and Avery tags, the wings, and LOTS of other cute Christmas gift tags.
Snowman Gift Tags
Holly Jolly Christmas Gift Tags
Merry Christmas Tags
Elf Tags
Santa Tags
Round Tags
Reindeer Tags
Nail Polish Gift Tags
Baking Gift Tags (4 styles)
Angel Gift Tags (and wing cutout)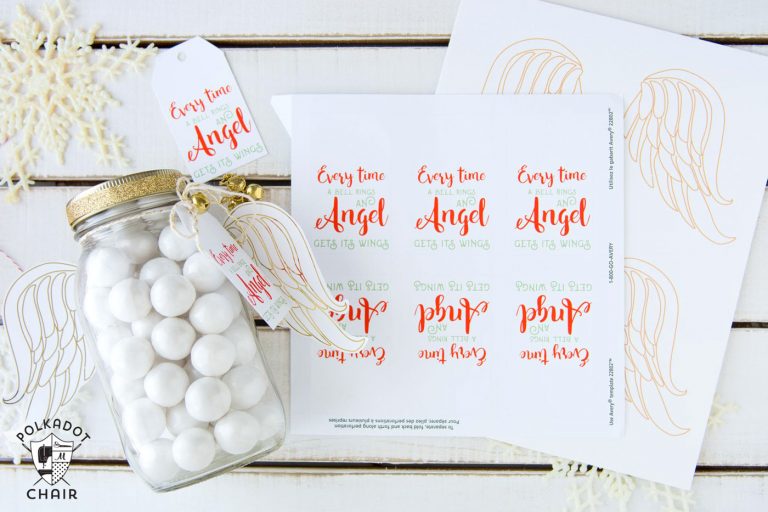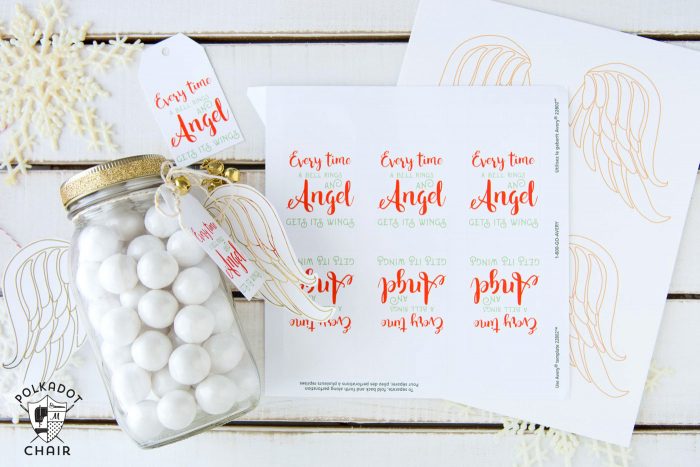 Assembly Instructions
Step One:
Fill the Mason Jar with white candy (pretzels work great too).
Step Two:
Print out the Gift Tag. Add a bit of gold glitter tape to the lid, and a jingle bell to the tag. Tie the tag to the mouth of the jar.
Step Three:
To attach the wings. Cut them out leaving a 1×1 "tab" on the inside of each wing. Glue the tab to the back of the mason jar using a hot glue gun.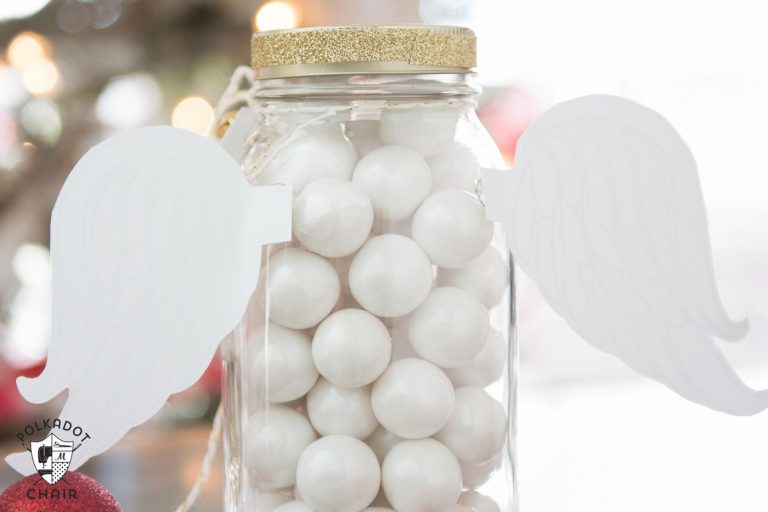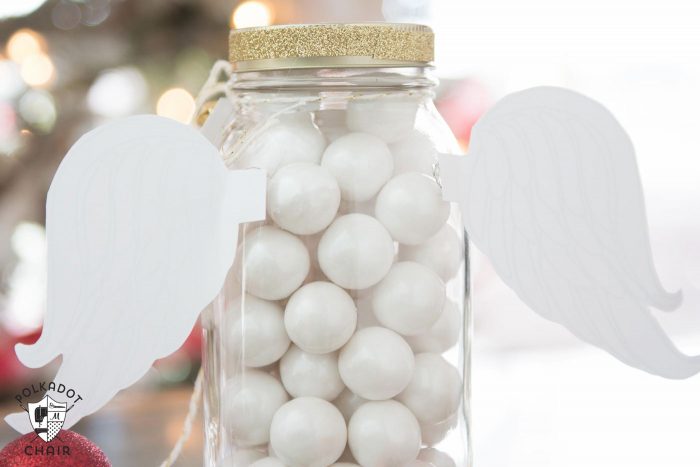 That's it! Enjoy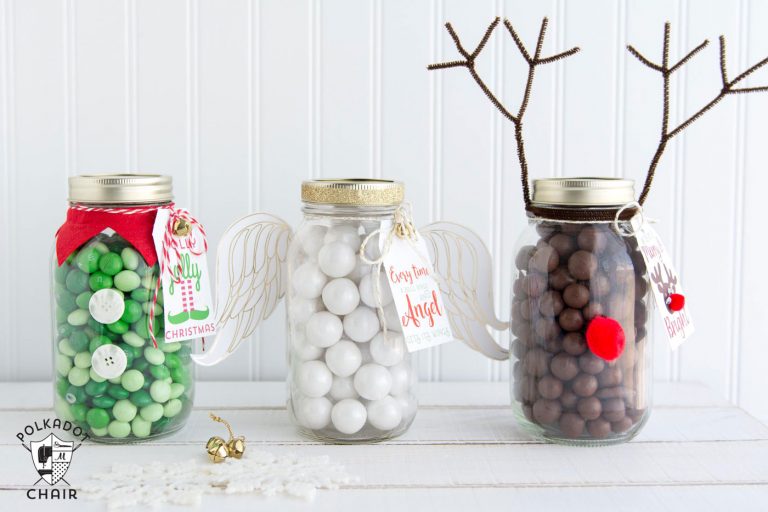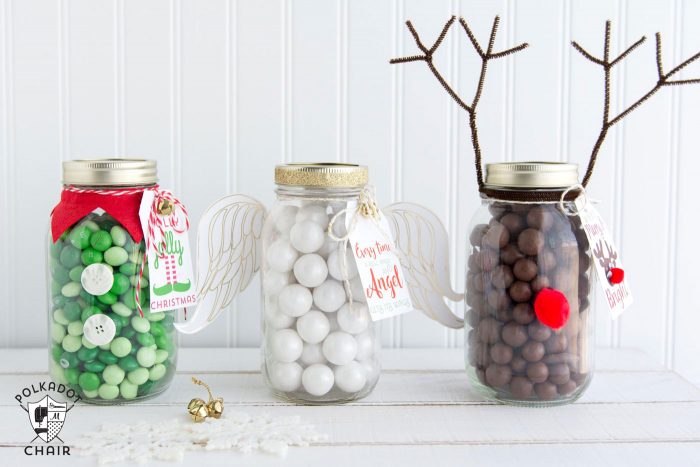 More Mason Jar Gift Ideas you Might Like: