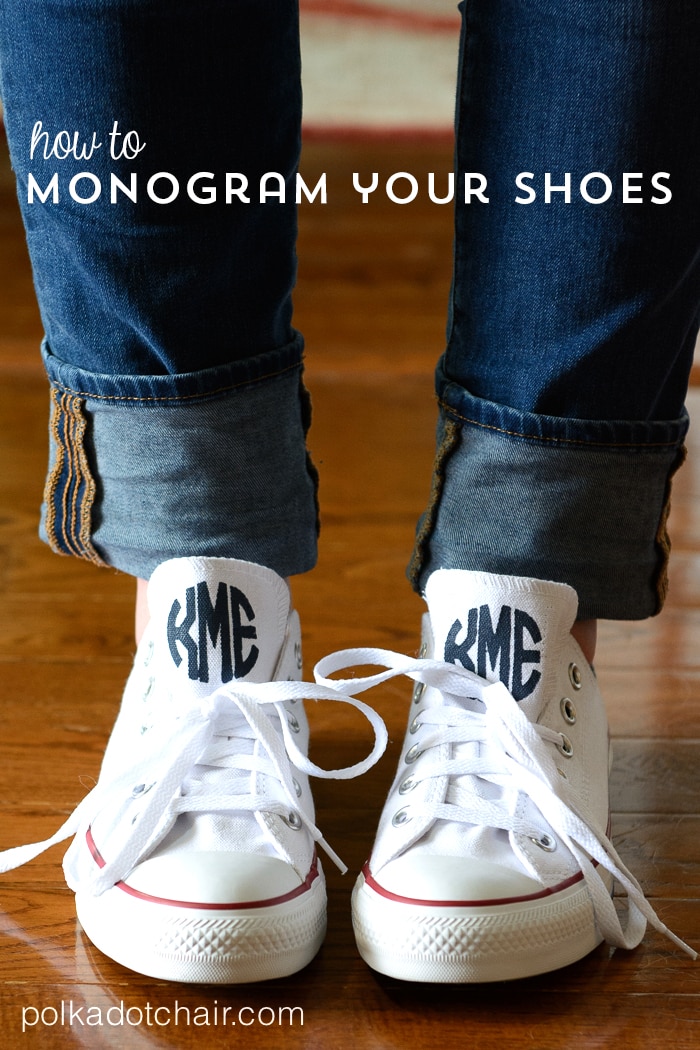 It's January so I guess it's time to get back into the swing of things. I admit that I've done a lot of nothing the last few weeks.  My daughter was home from college and most of my extended family has been out-of-town all month, so things have been really quiet around here.  I seem to function well on "momentum" and I just lost some of that mid-December.  Plus we don't need to talk about the whole "move all of your craft supplies up two flights of stairs" experience.  It's still a mess, hopefully I'll have photos to share with you sometime this millenium.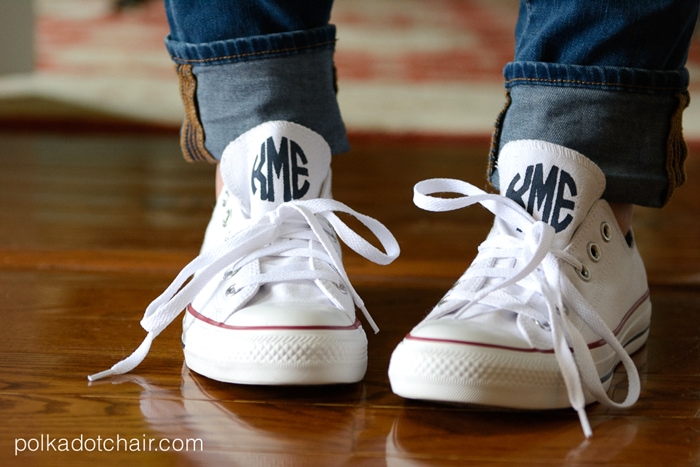 While my daughter was home we finally got around to a DIY project that she's been wanting to do FOREVER! What's that saying about the cobblers kids??? Well this one's kid wanted monogrammed converse, and she finally got them.   I've seen these Chuck Taylors popping up online a lot lately, and I can't tell you who thought of the idea in the first place, but I can tell you that if you don't want to DIY them you can buy them on etsy… just do a search.
We usually DIY rather than buy, so for better or worse this project sat on the back burner for a few months.   The project only took about 15 minutes and was super duper easy. You do need some sort of e-cutting machine.  I used my Cricut, you can use an exacto knife if you've got exacto skills… just trace and cut out.