A few years ago I discovered the Quilt as you Go Method and have loved using it ever since! It's perfect for small projects like this Valentine's Day Mug Rug Tutorial by Amy Chappell. She's back with us again today and is sharing a tutorial to make one of these cute mug rugs!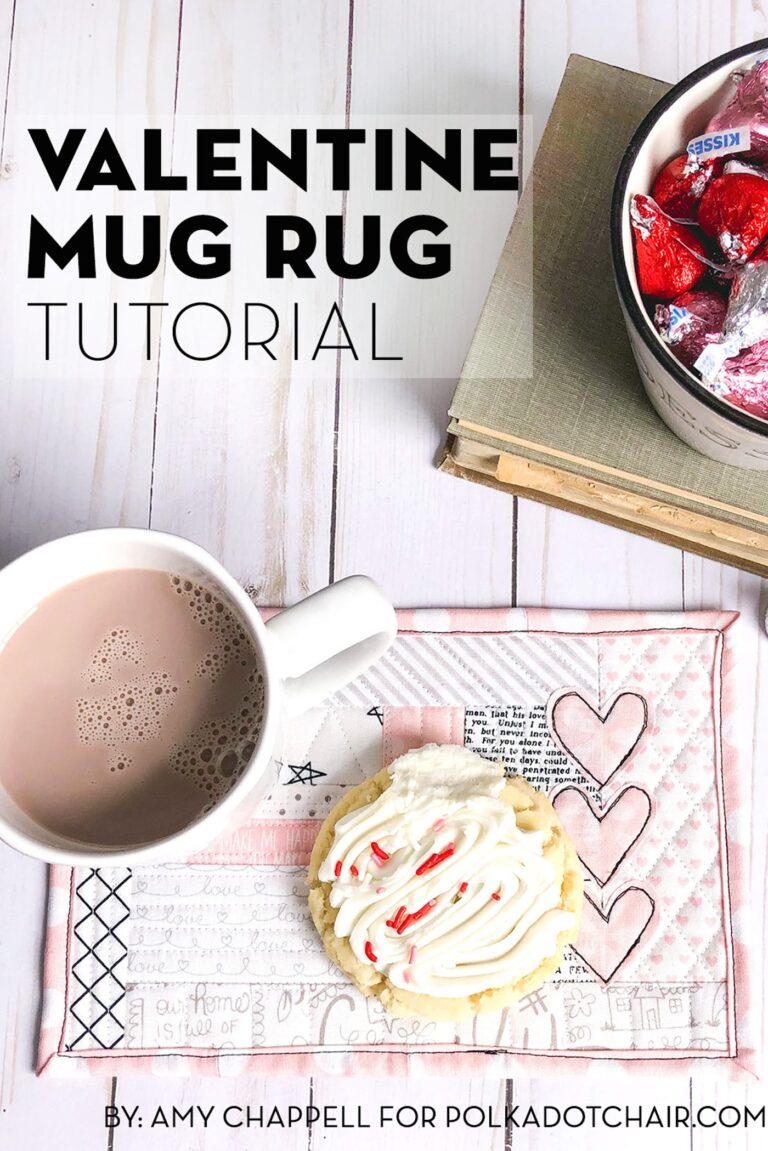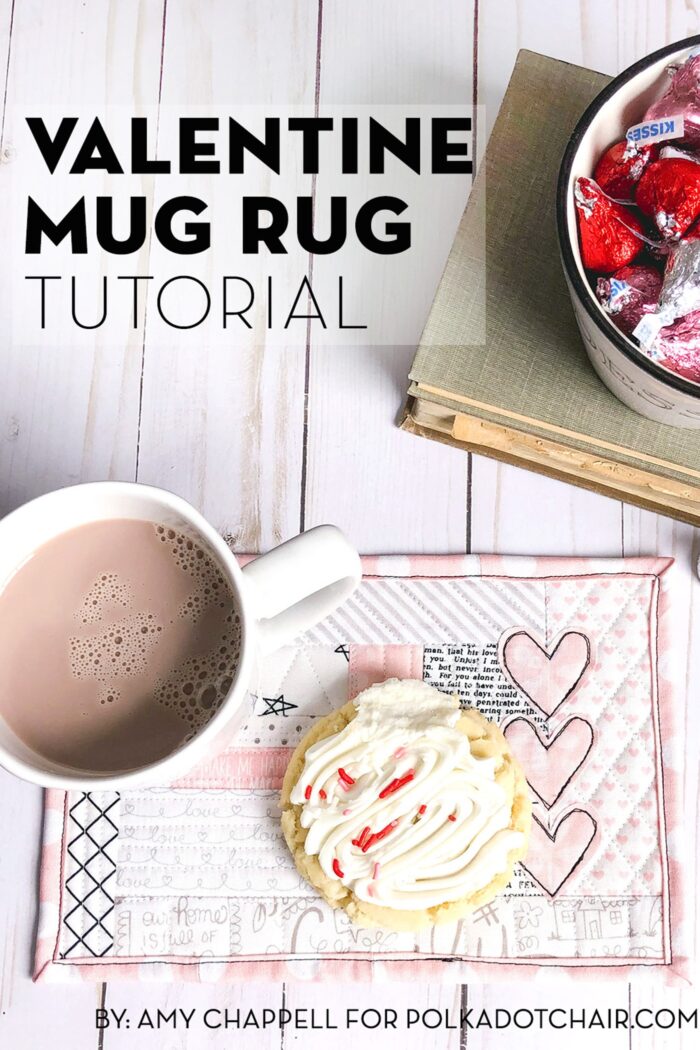 I always love having little projects in my back pocket, whether for gifts or just for a fun afternoon of creating. These Valentine's Mug Rugs are the perfect quick sewing project.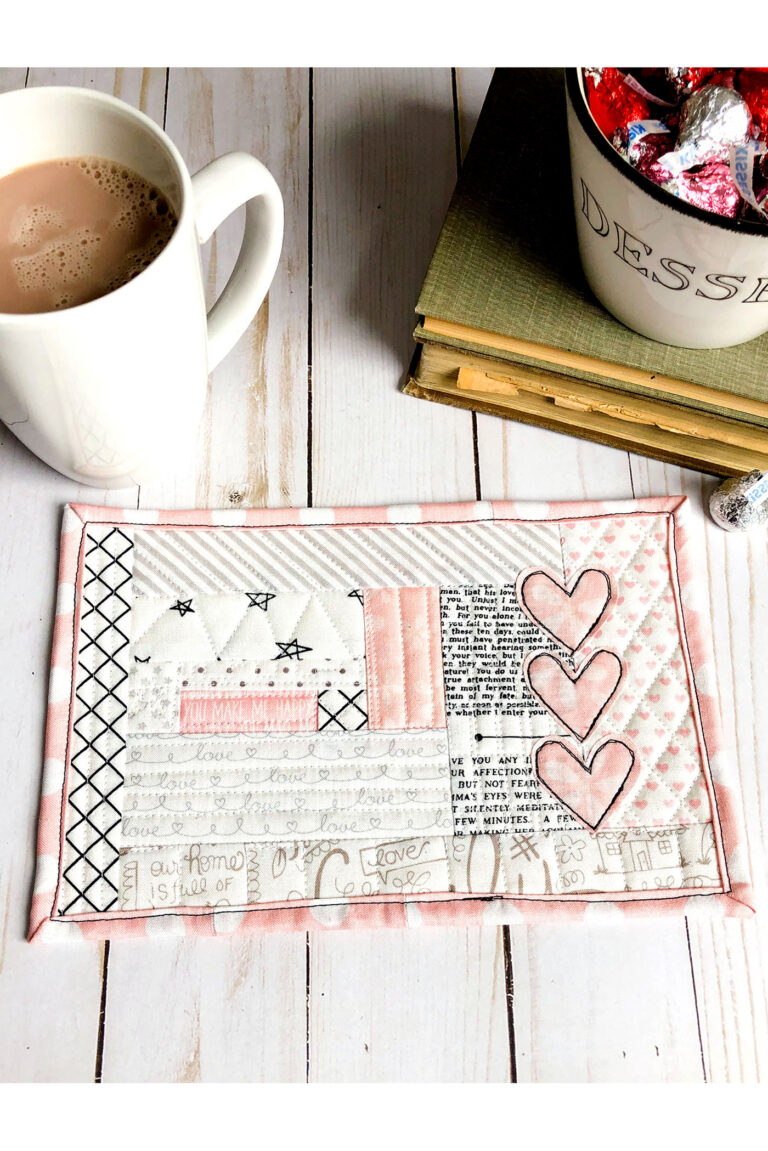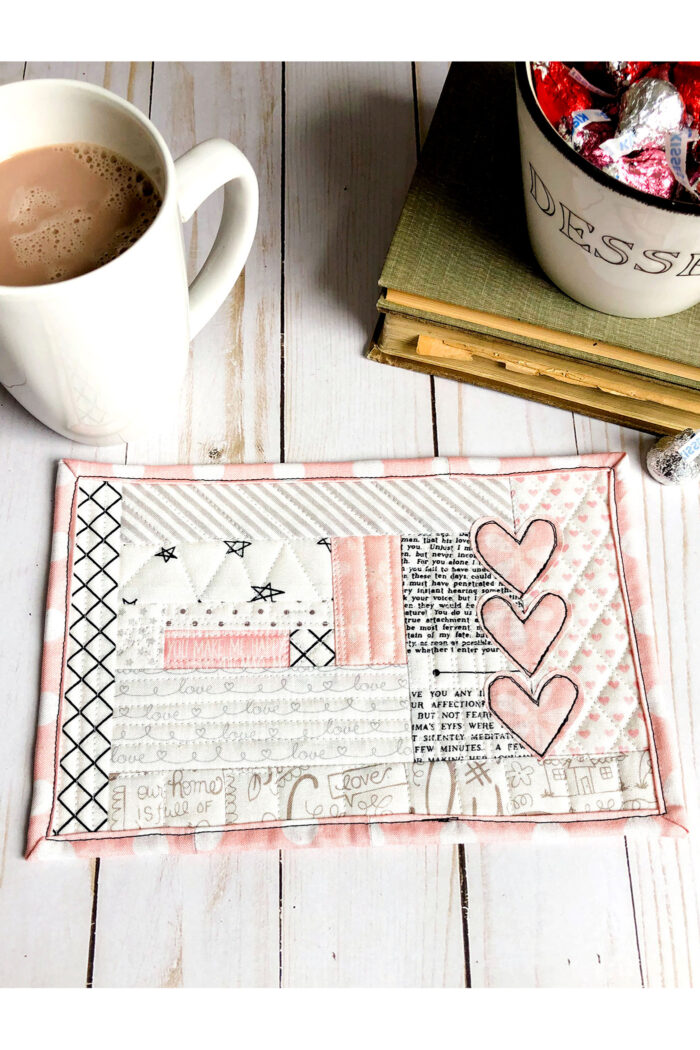 How to Make a Mug Rug Using the Quilt As you Go Method: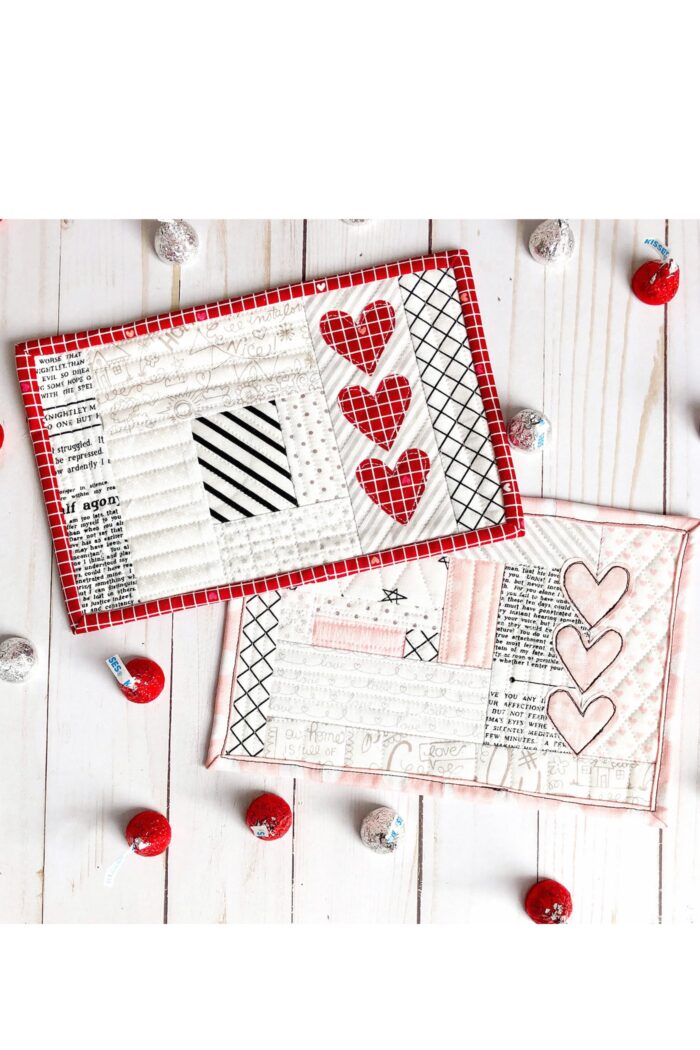 Made using scraps these can be as simple or intricate as you like. Adding simple applique takes them to a whole other level and creating them using a quilt as you go method, adds texture and interest.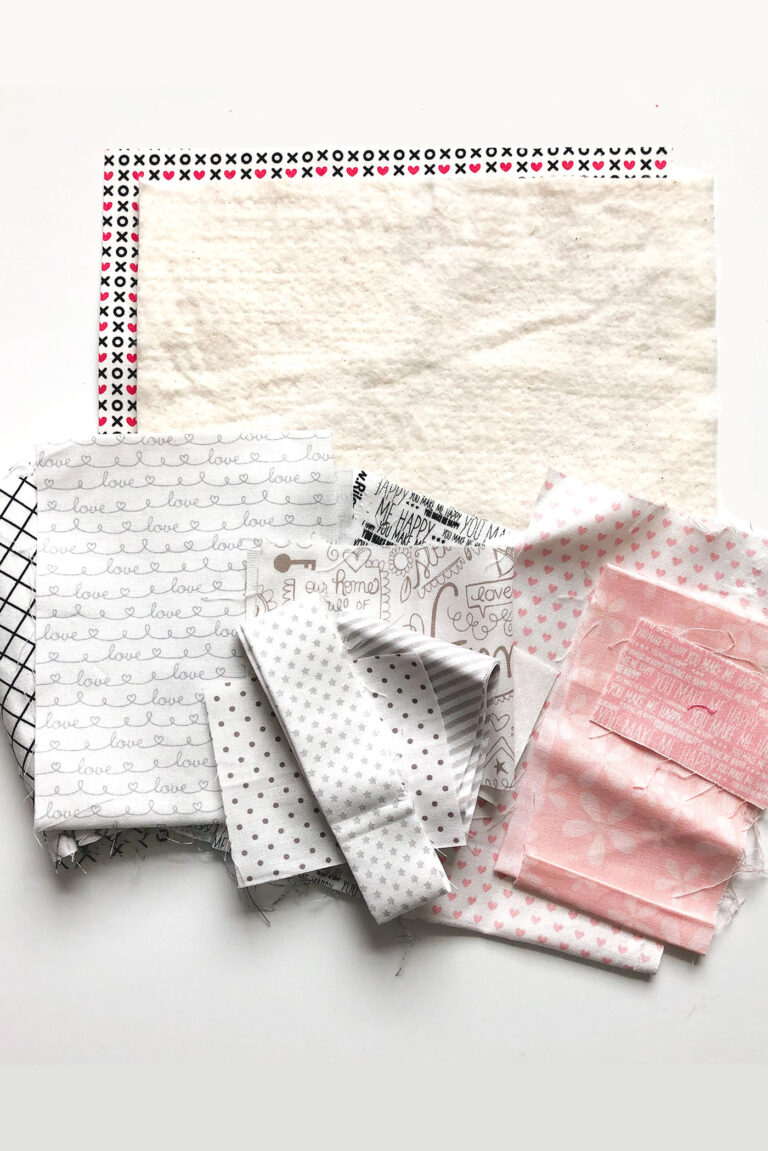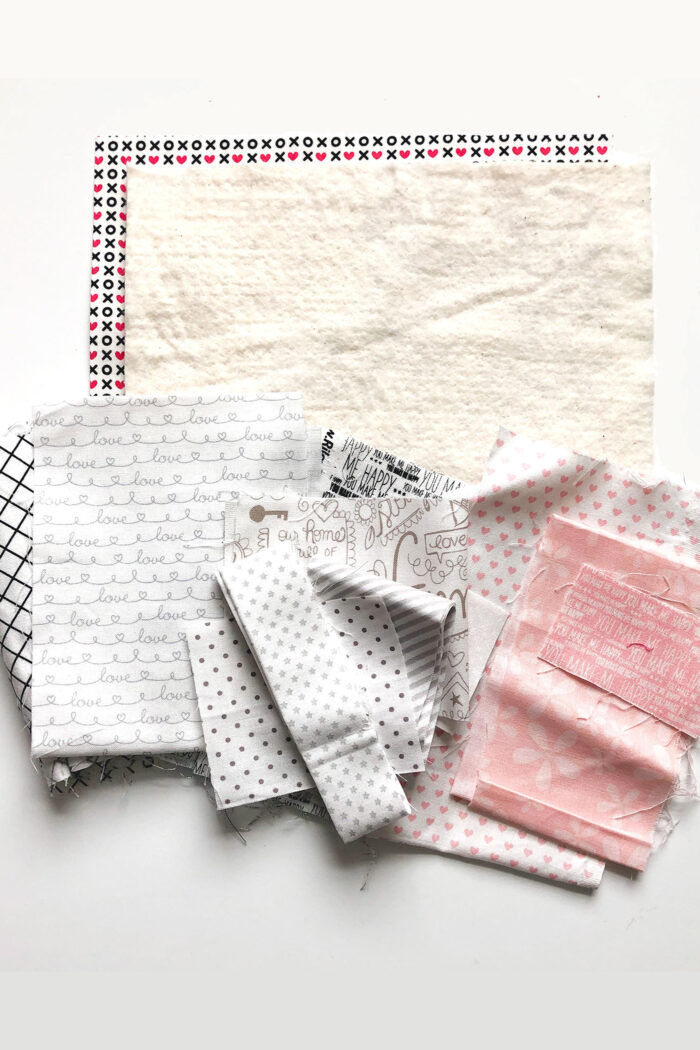 Supplies & Cutting Instructions for the Mug Rug:
Cut a piece of batting 6" X 9"- you will need to use cotton batting for this project
Piece of fabric 6" X 9" for the back of the mug rug
Scraps of fabric for the front of mug rug and heart applique
Binding fabric (32-35")
Small pieces of Heat n Bond Lite or other sewable fusible adhesive
Time needed: 1 hour and 30 minutes.
Valentine Mug Rug Quilting Pattern:
Create the Mug Rug front:

Baste the backing fabric to the back of the batting using basting spray or large stitches.
Select your first two scraps to add to the mug rug. Place them right sides together, lining up one side anywhere you want them on the batting. Sew down the lined up edges using a ¼' seam allowance. Press the top piece away from the bottom piece.

Continue adding scraps of fabric to the front.

Add quilting lines of stitching to the first two fabric pieces. Next, add a third piece of fabric. Make sure it covers the entire side of the already quilted pieces where you are placing it.

Place it right side down, lined up with the edge of the quilted piece, and sew down using a ¼" seam allowance. Press away from the quilted pieces and add lines of quilting. Repeat, continuing to add scrap pieces until the entire batting piece is covered with fabric.

Add Applique Hearts:

Cut 3- 1 ½" squares of fusible adhesive. Fuse them to the back of the fabric you will use for the applique hearts.

Fold the squares in half and cut out a heart shape, just like you did in grade school. Remove the paper backing from the hearts.

Place the hearts where you want them on the mug rug and fuse them in place. Sew around the hearts using a narrow zig-zag or straight stitch. 

Finishing

All that is left is binding your mug rug using your method of choice.
These are fantastic for gifts or just to have around to add a little bit of seasonal fun to your home or office.
More Great Projects by Amy: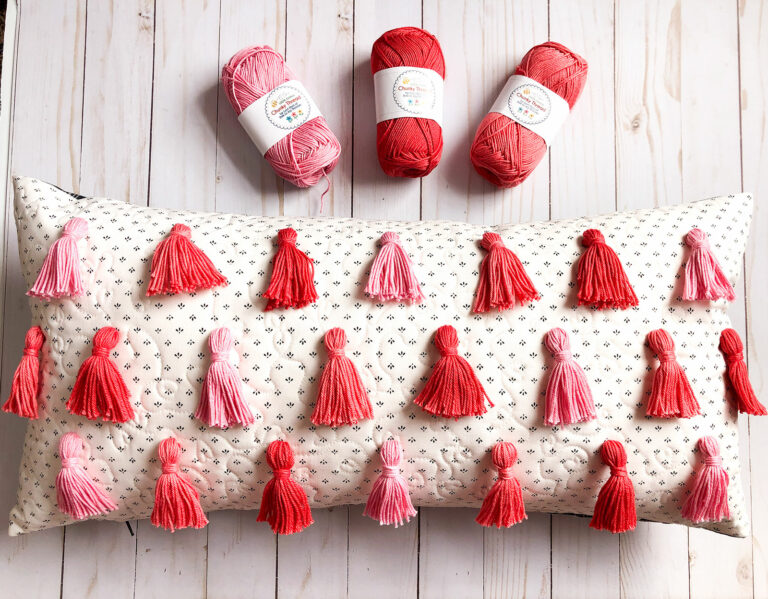 How to Make a Yarn Tassell Pillow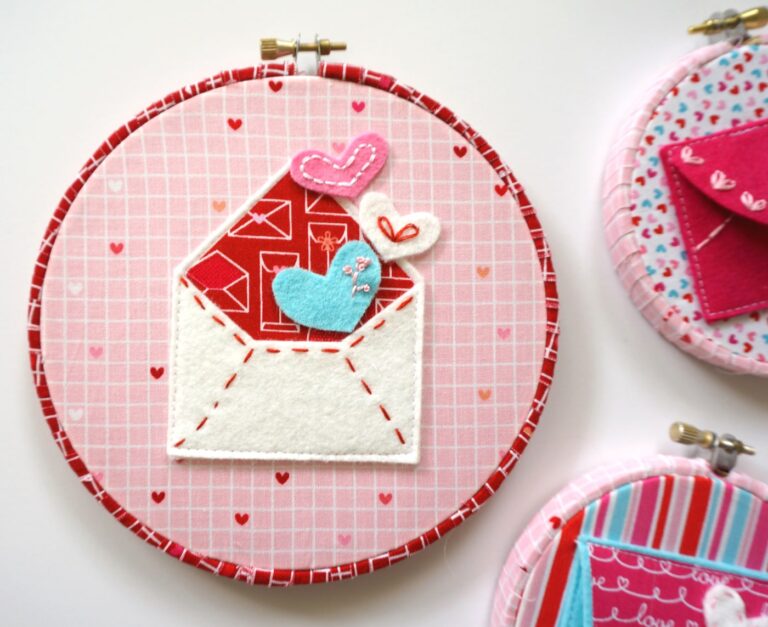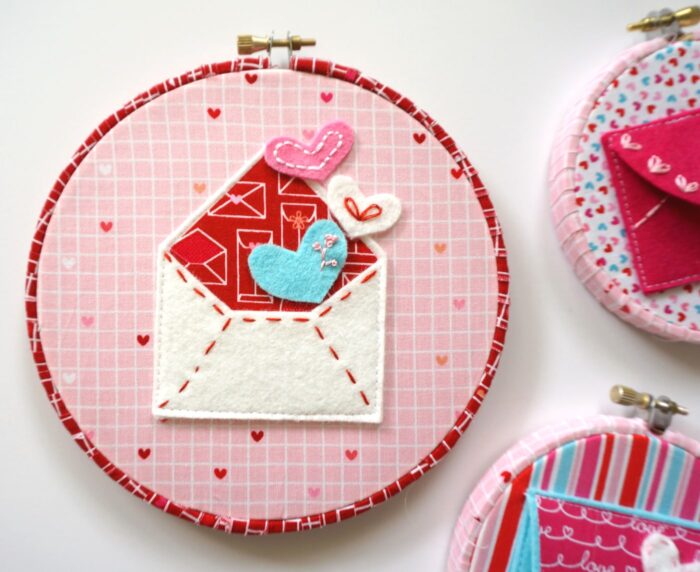 Valentine's Day Projects Using the Cricut Maker
About the Maker: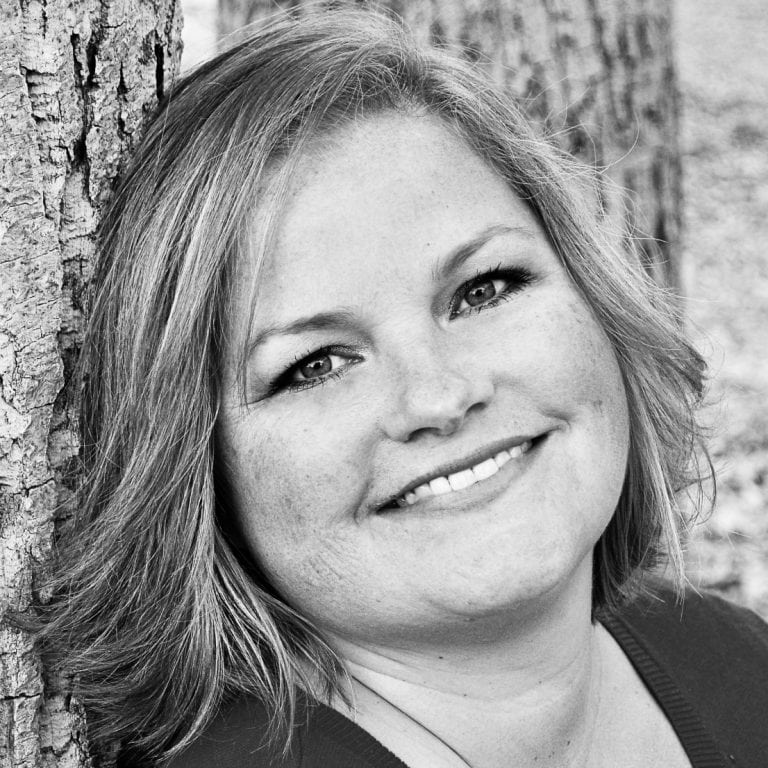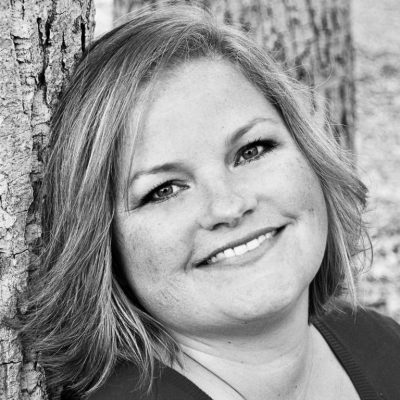 Hi! My name is Amy Chappell and I blog over at Ameroonie Designs. I currently live in Wyoming with my husband and 6 kids. I love being a mom but needed an outlet that would give me something to do that stayed done, enter sewing and creating. Love the satisfaction of taking fabric and ideas and making something new. I also love that blogging has given me a way to meet new people and find a community of amazing people who love fabric and sewing as much as I do.
xoxo,
Amy
Ameroonie Designs
www.amerooniedesigns.com
A few More Quilt as you Go Project Ideas:
Patchwork Quilted Pillow using Quilt as you Go Method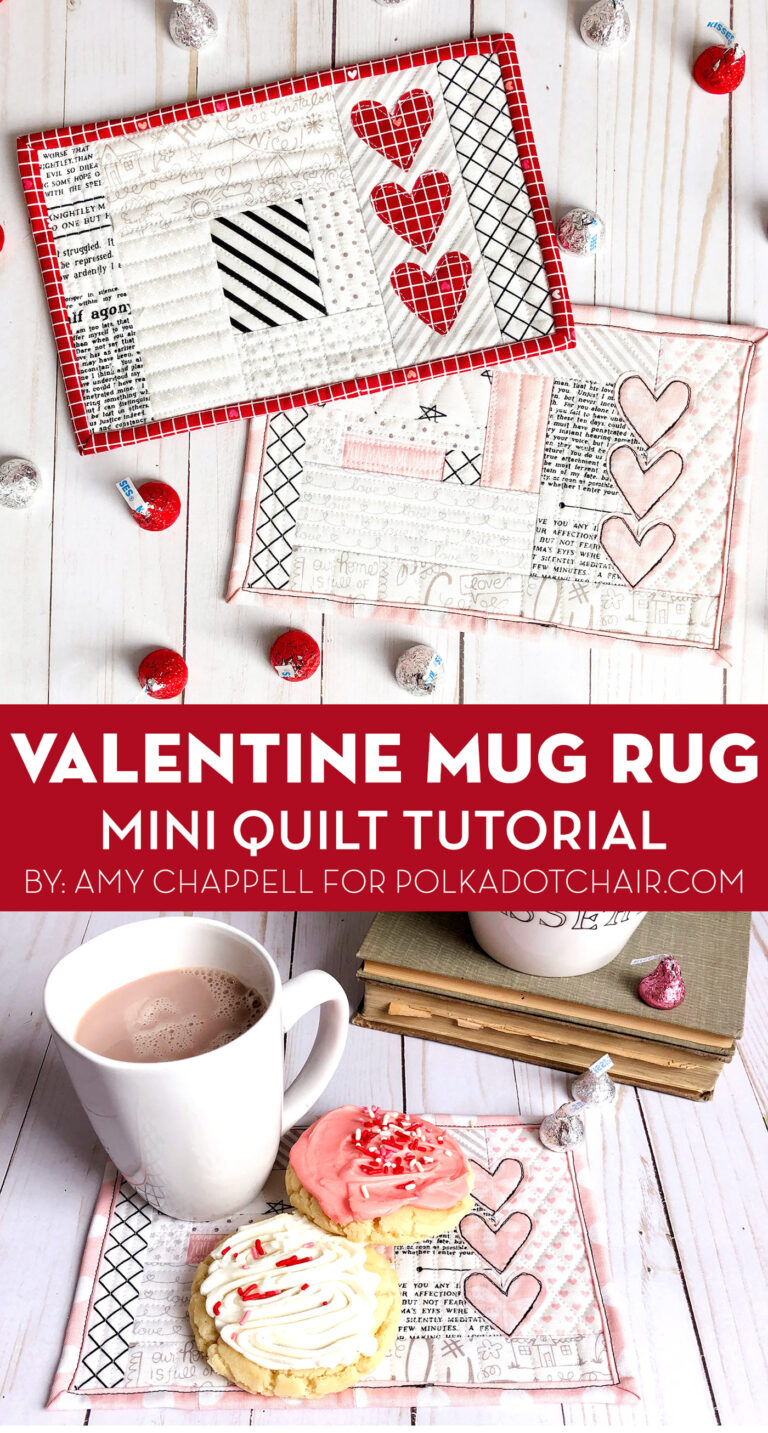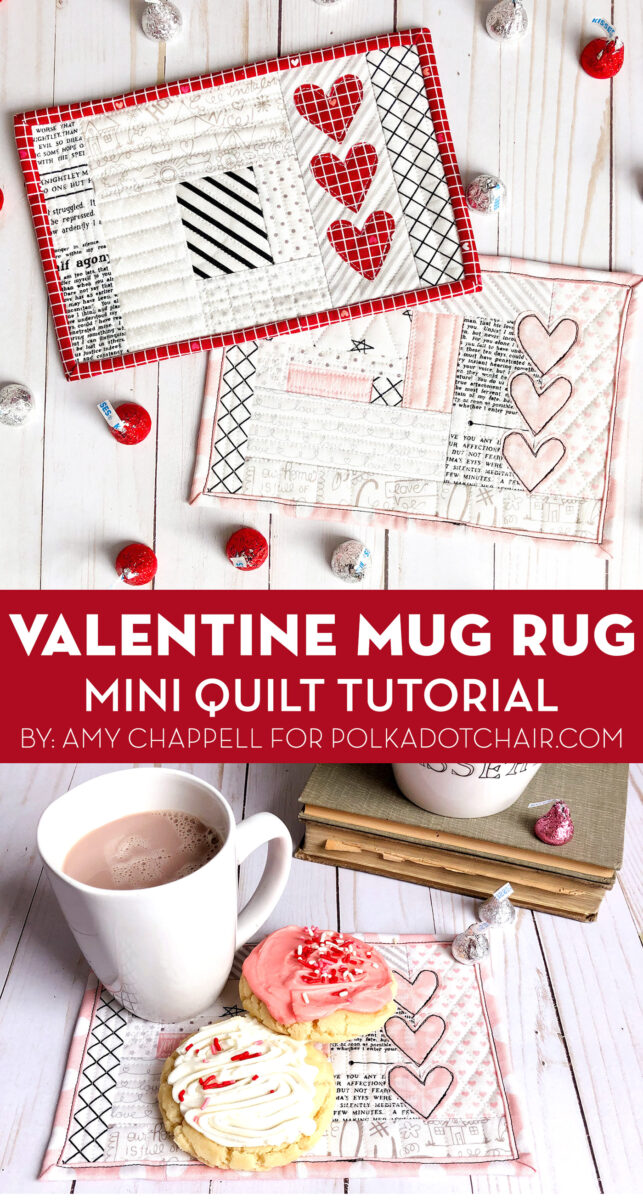 Click for Print Friendly Version