It's block release day! Who's excited? Today I'm happy to introduce you to the second block in our Choose Happiness Quilt Along, Bubblegum. If you're new here, no worries! You can still join our quilt along, just keep reading to find out how.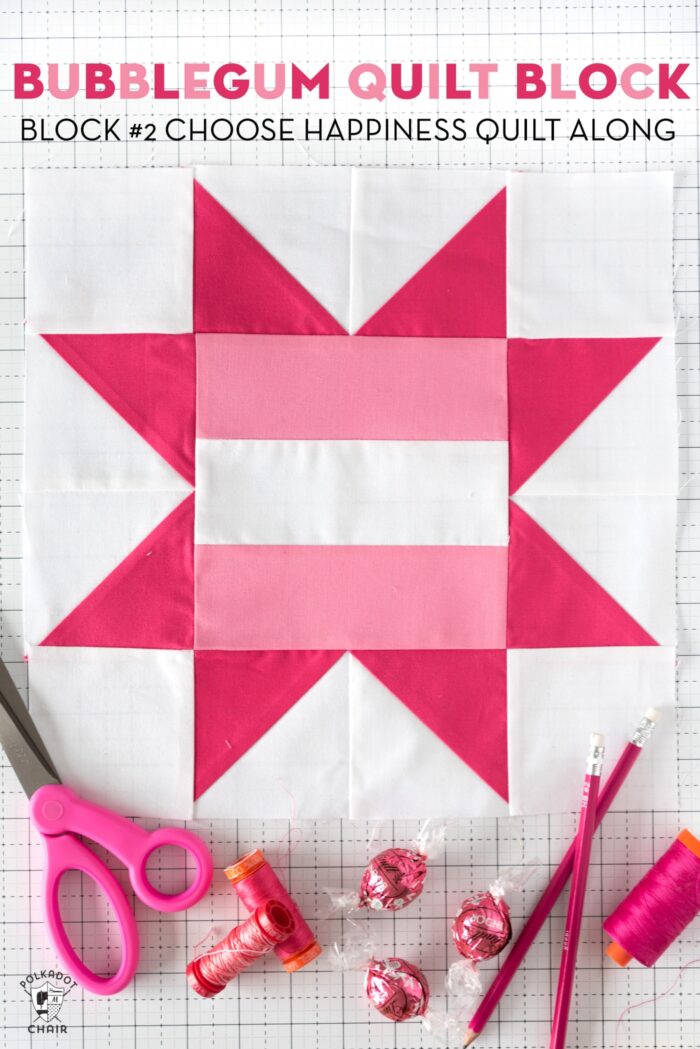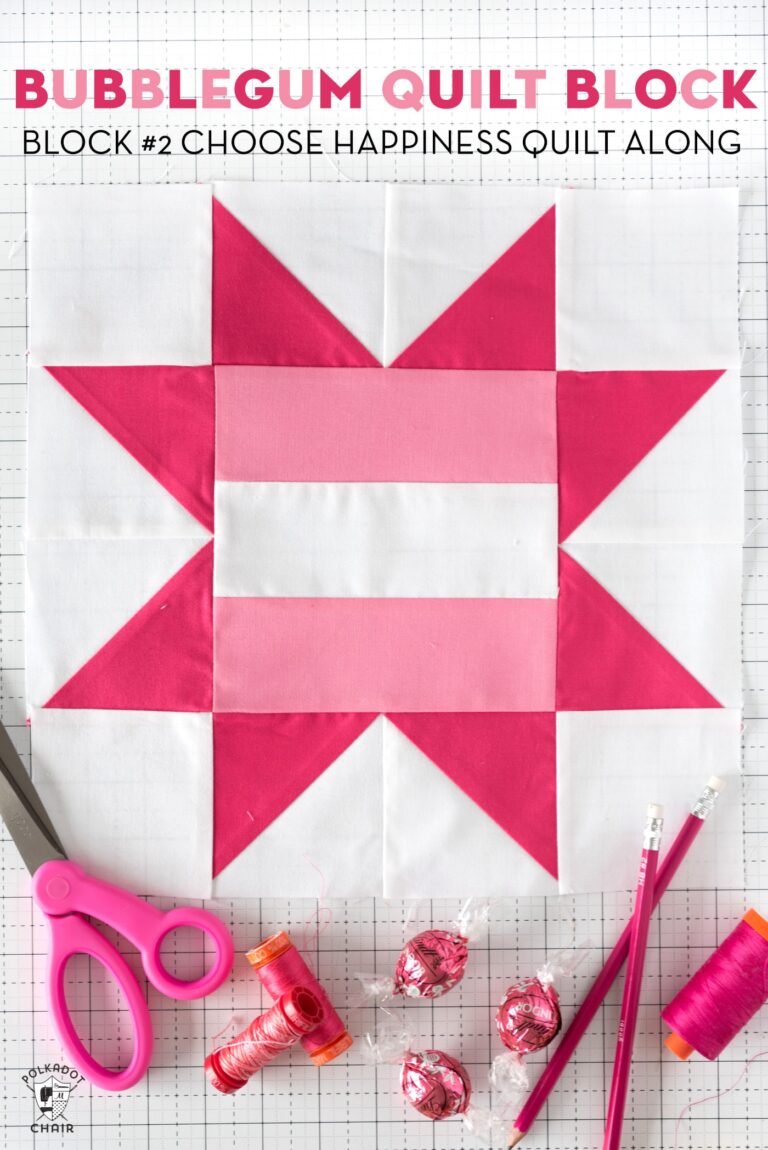 Table of Contents
About the Choose Happiness Quilt Along
All this year I'm hosting a fun Quilt Along! The Quilt Pattern is called Choose Happiness, because, personally I need that reminder :). The pattern is made up of variations of a Sawtooth Star Quilt block and features a palette of vibrant happy colors.
You can read all about our Quilt Along (with details and dates) in THIS BLOG POST.
This is month two in our quilt along. The next block in the series I've named Bubblegum! Partially because of the bright colors featured on the block and partially just thinking about bubblegum makes me smile!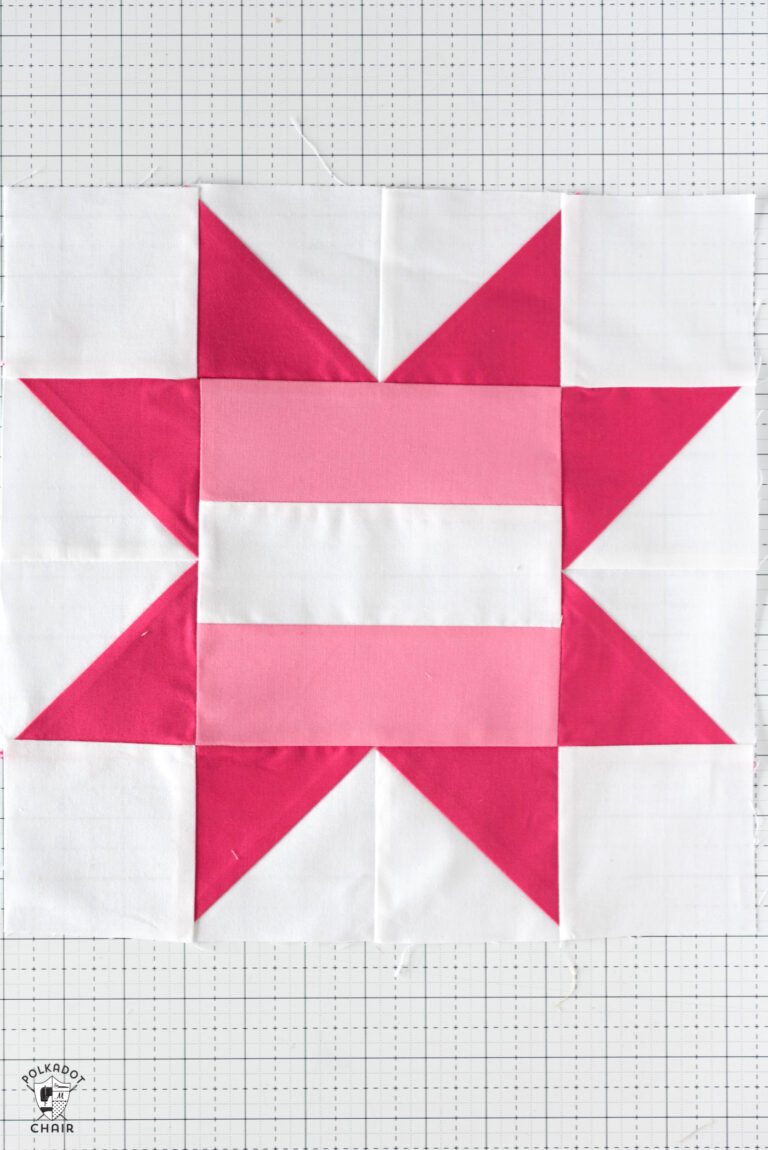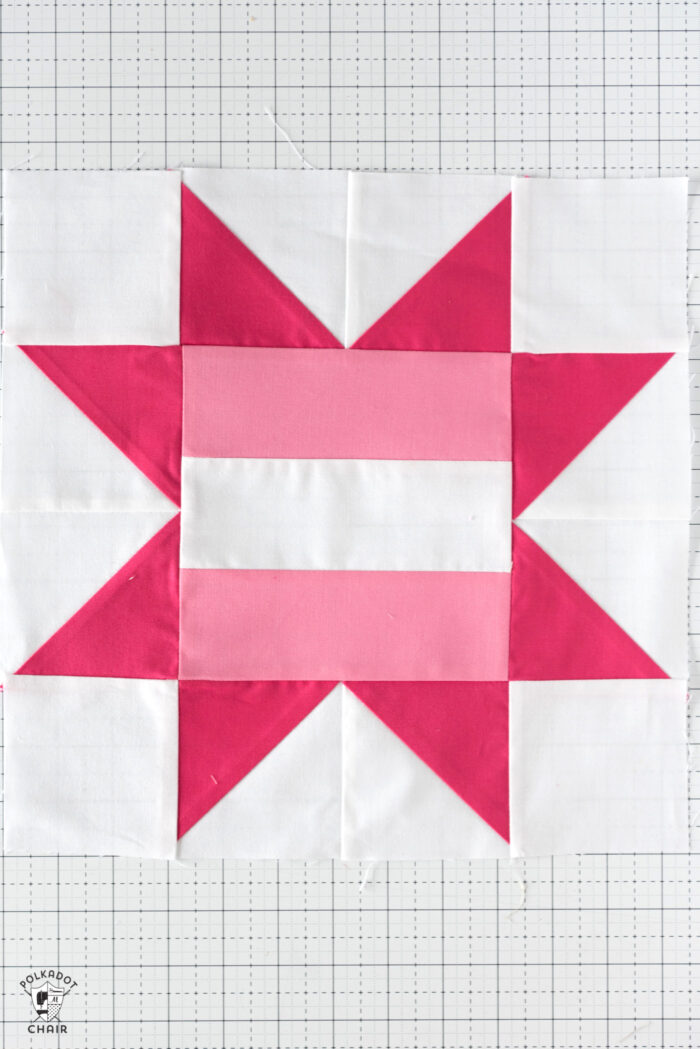 Choose Happiness Quilt Along FAQ's
How Do I Get the Pattern?
Just hop on over to our shop to get the pattern. I've included a link below. It is offered in a digital PDF format. This is not a free pattern, there is a ONE TIME fee for the pattern. That is the ONLY fee all year.
Please note: the blocks in the pattern are set "on point" which basically just means they are at a 45-degree angle. That is why the block may seem different in a photograph than on the quilt.
Can I join halfway through the year?
Yes! Jump in whenever you'd like. When you buy the pattern you will be able to download all of the blocks shared up to the date you joined. After that, you will get the new downloads along with everyone else.
Is this Quilt Pattern good for beginners?
I'd say its for Advanced Beginners. If you've ever made a Half Square Triangle you should be fine.
How do I know when the next quilt block is available to download?
You will get an email TO THE EMAIL ADDRESS YOU USED WHEN YOU BOUGHT THE PATTERN stating that the pattern has been updated. When you click the link you will see another block on your download list. Just click it to download it. Note: You can only download the block THREE times. SO SAVE IT TO YOUR COMPUTER!!!!
What if I live in the EU?
Due to VAT tax issues, we have an Etsy shop set up for EU customers. Just click HERE to find the pattern.
Before we go today I wanted to share with you a fun quilt block pressing tip. A few of you mentioned last month that you had a hard time getting your quilt seams to lay flat after you pieced your block. Let me tell you how I handle that.
Quilt Block Pressing Tips
I wanted to share a quick pressing tip with you. I know that many times it can be hard to get the seams on a quilt block to lay flat. Especially when it's a block like this that has a lot of seams going all different directions.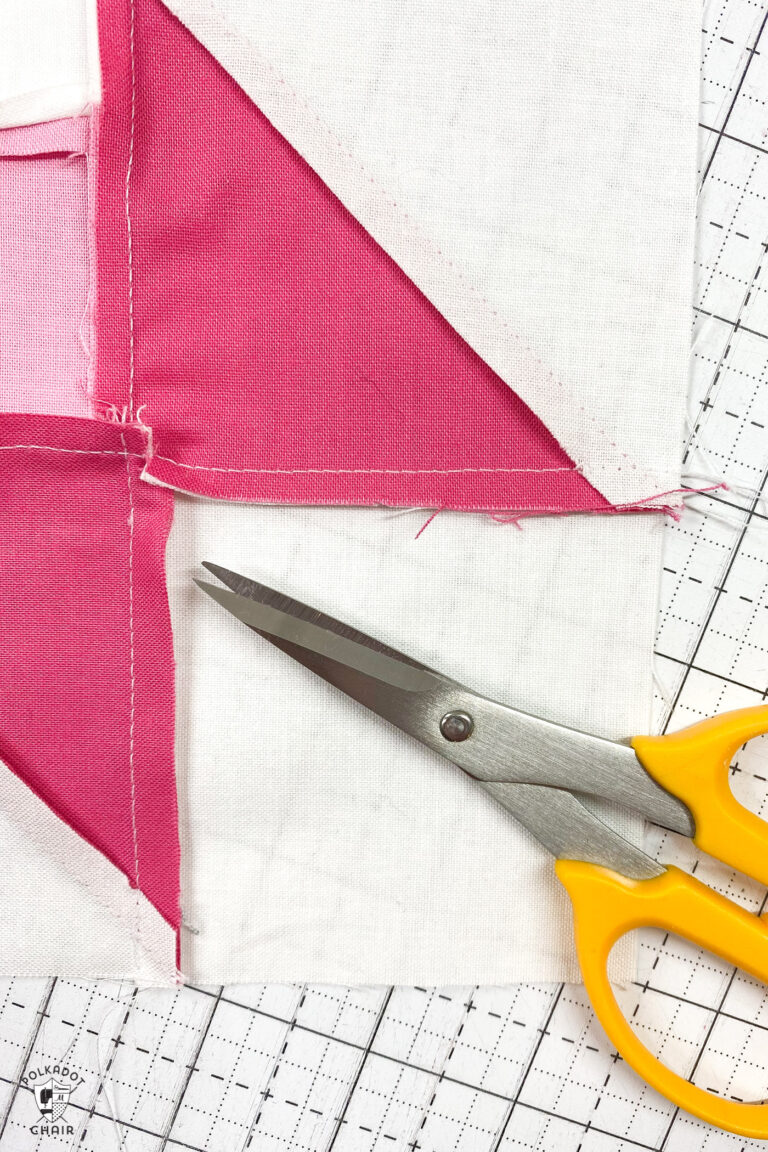 I always like to press my seams towards the darker fabric. However, that is not always possible. In the instance where the fabric just "wants" to be pressed in a certain direction. I press it that way. It reduces bulk and will be easier to quilt later.
What do you do if the seams want to lay more than one way on the block? I like to use a sharp pair of scissors and cut the seam allowance. I trim it all the way up to the stitching line (don't cut the stitching line). Then I can press the seam in different directions.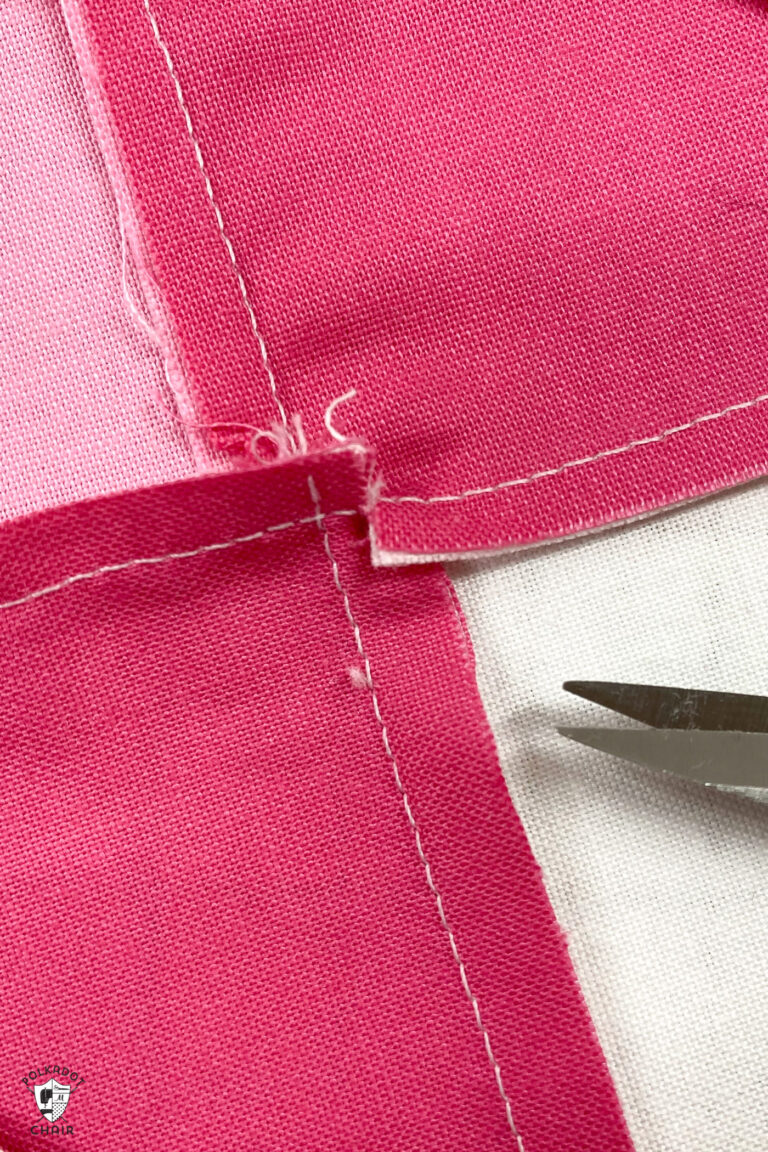 This technique comes in very handy when you're dealing stitch a Sawtooth Star quilt block like the ones in our Quilt Pattern.
I hope that tip helps you out! Enjoy making this month's block!
More Quilting Tips You Might Like:
5 Foundation Paper Piecing Tips for Beginning Quilters
Quilt Block Construction and Piecing Tips