This Pecan Pie bar recipe is a fun take on a traditional pecan pie and a crowd favorite!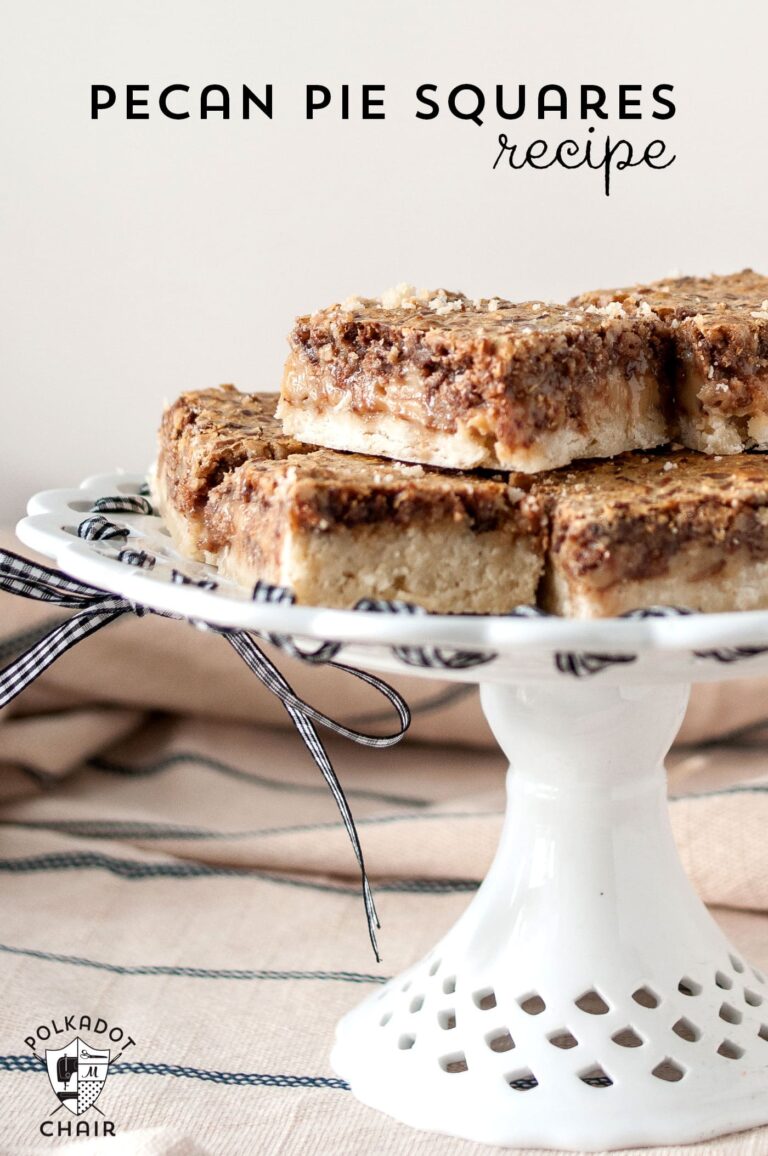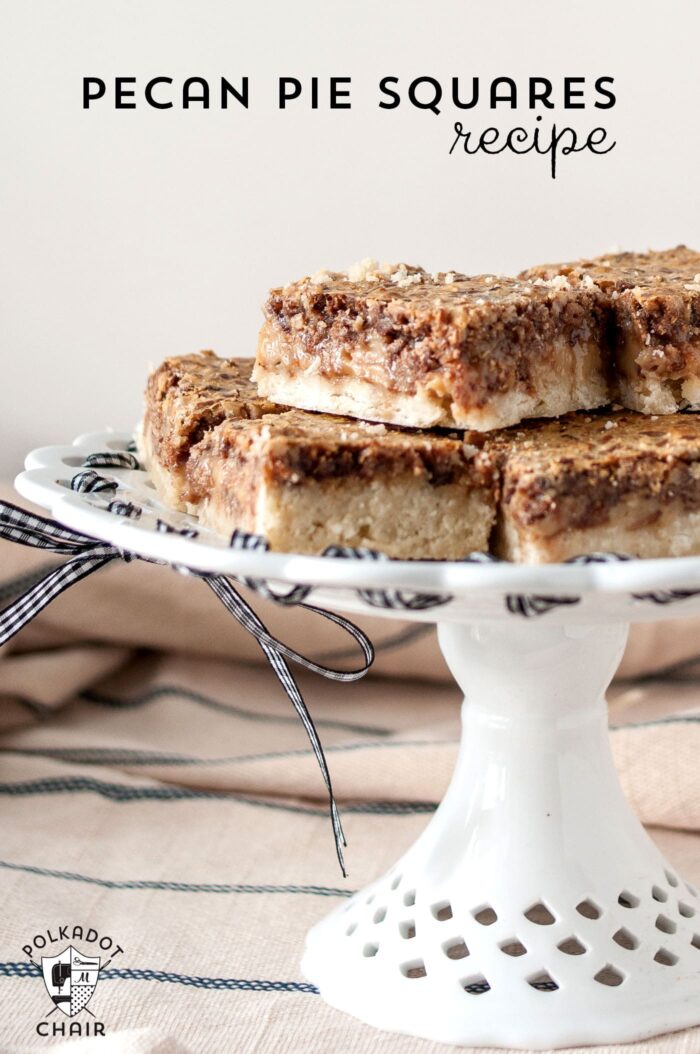 Today I'm excited to share with you a recipe that's been a favorite of mine since I was a kid. My mom used to make these all of the time when I was younger and now I enjoy making them for my family.
I've also got a little Christmas Treat Packaging tip to share with you, so keep reading until the end.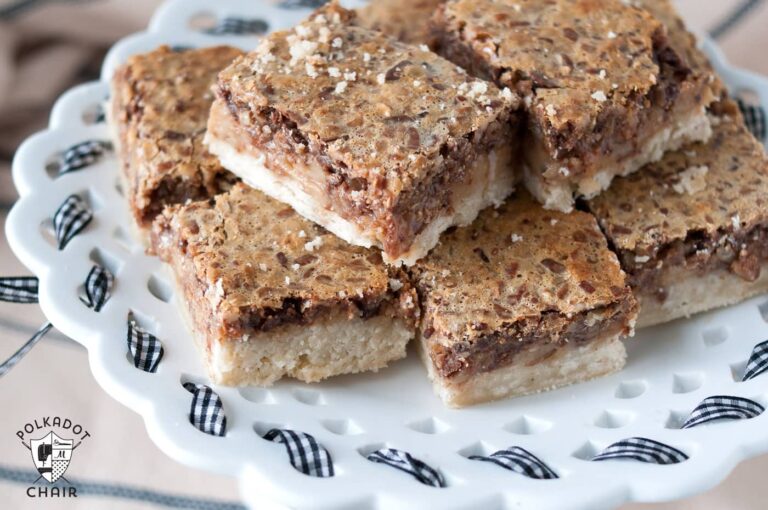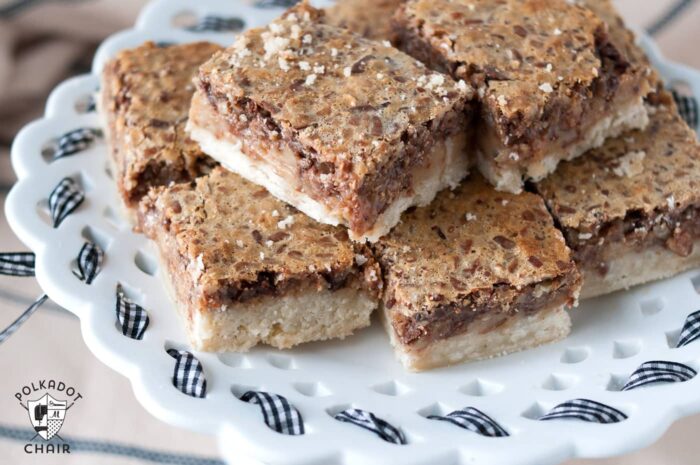 Back when I was a kid, my Mom used to bake up a storm for the Holidays. Most of the time the treats were for "other people" but these Pecan Pie bars were always something that I got to "sample". My mom would cut the squares out of the pan and I'd get to eat the slivers of pie left around the edges. I looked forward to it every year!
Now as an adult I love to make these bars. I have a few friends that BEG for me to bring them to our parties.
Pecan Pie Bars Recipe
Instructions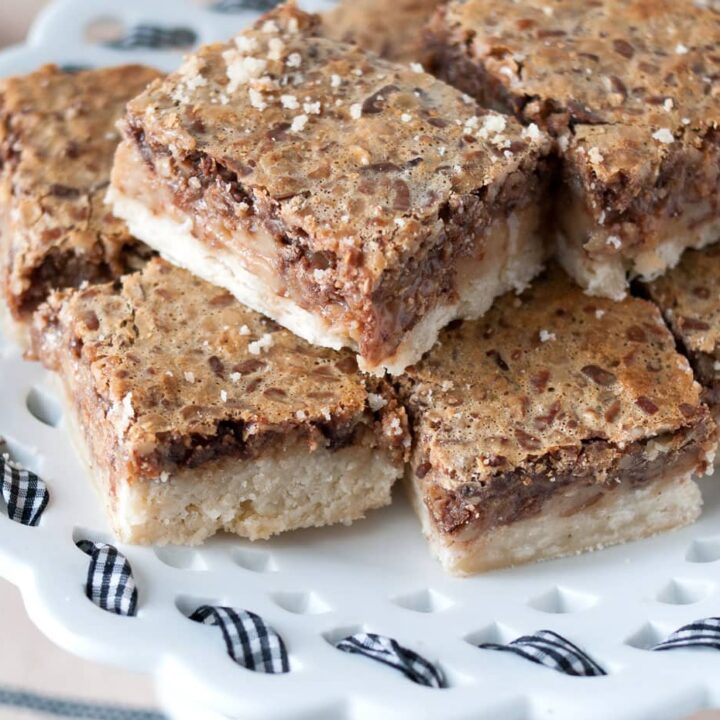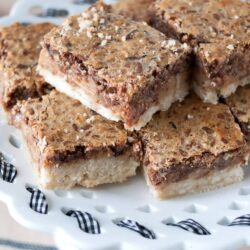 Pecan Pie Bars
These Pecan Pie bars are a fun take on a traditional pecan pie and a crowd favorite!
Ingredients
2

C

Flour

½

C

Powdered Sugar

1

C

Butter

Cold

1

14 oz

Can Sweetened Condensed Milk

1

Egg

1

t

Vanilla Extract

1

pkg

Heath Chips

plain, not with chocolate

1

C

Chopped Pecans
Instructions
Preheat oven to 350° (325 for glass dish). In a food processor combine flour, sugar and butter. Pulse until crumbly.  Press firmly into the bottom of a 9x13 inch pan.  Bake 15 minutes.

Meanwhile, in a medium bowl, beat sweetened condensed milk, eggs and vanilla.  Stir in Heath chips and pecans.  Spread evenly over crust.  Bake 25-35 minutes or until golden brown and set.  Cut into bars. Store in the refrigerator.
I've got one last gift-giving tip for you!
A few years ago I ordered a custom stamp that said: "Just for you from the Mortenson's". It's come in very handy packaging up our treats each Holiday!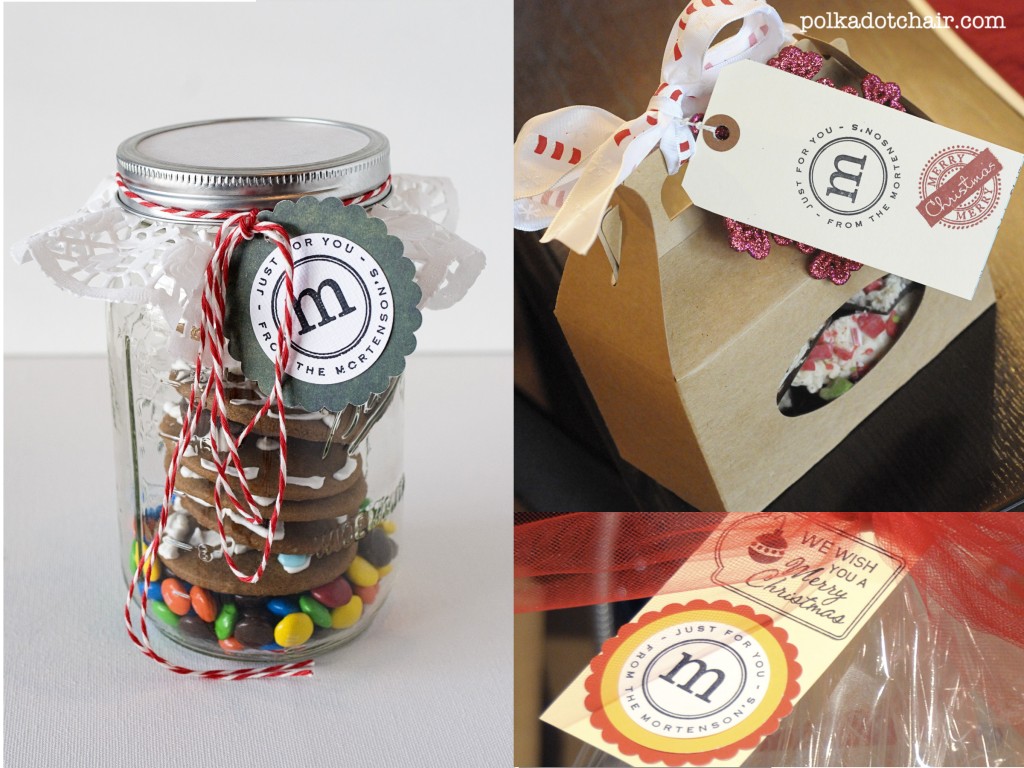 Most times I just stamp it onto premade tags. Easy Peasy.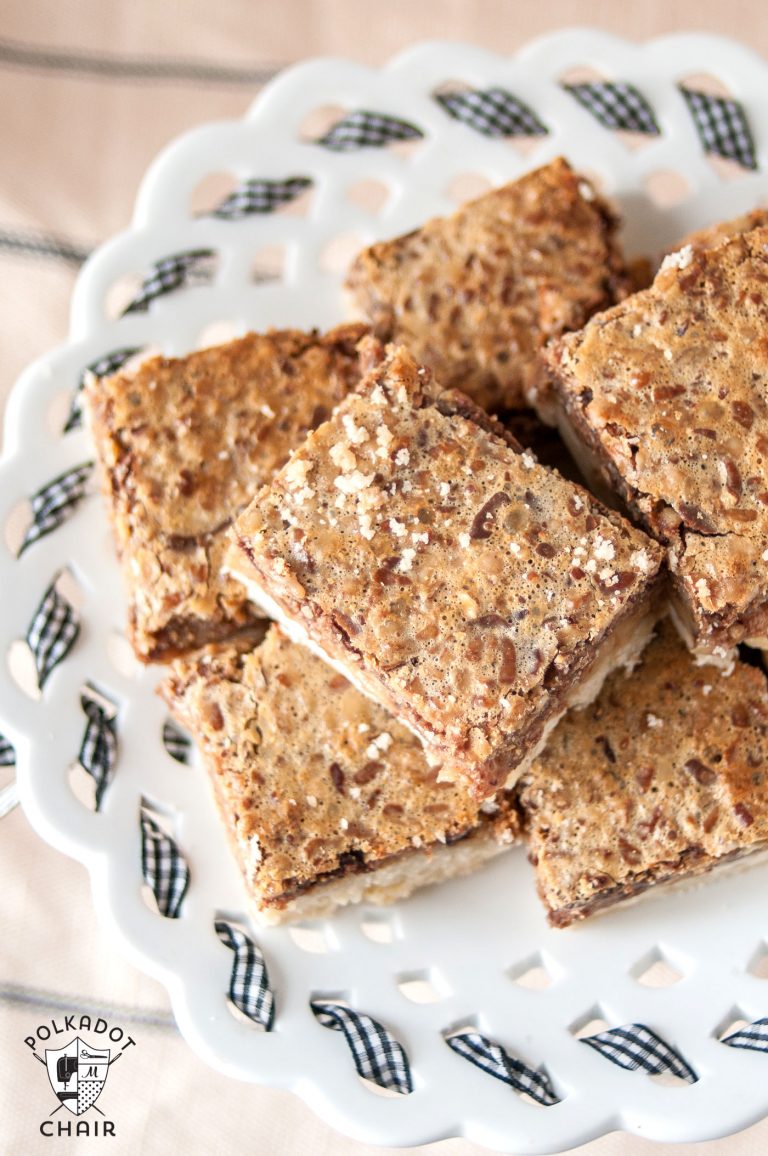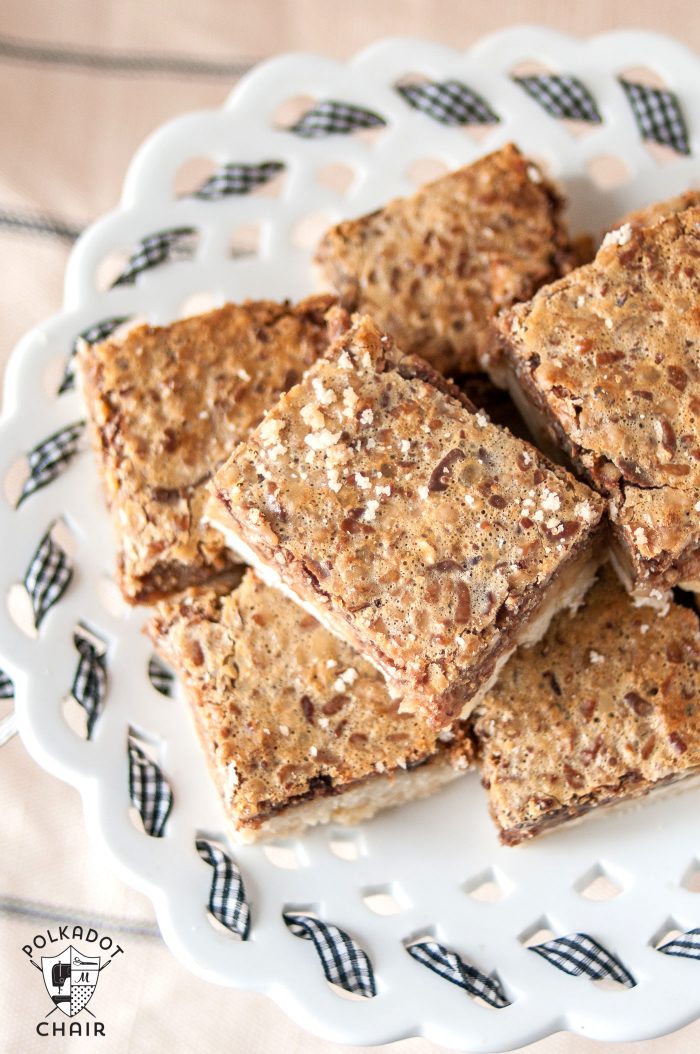 More Sweet Recipes: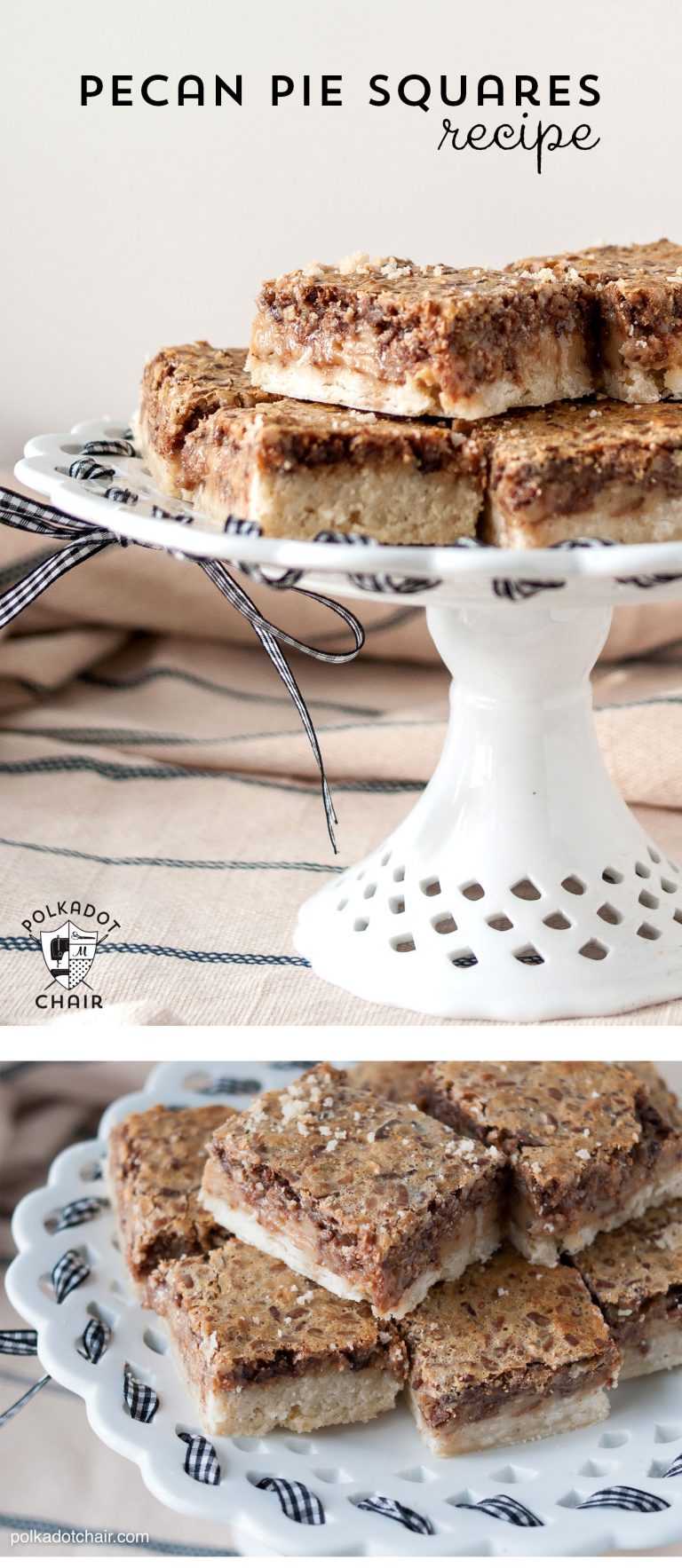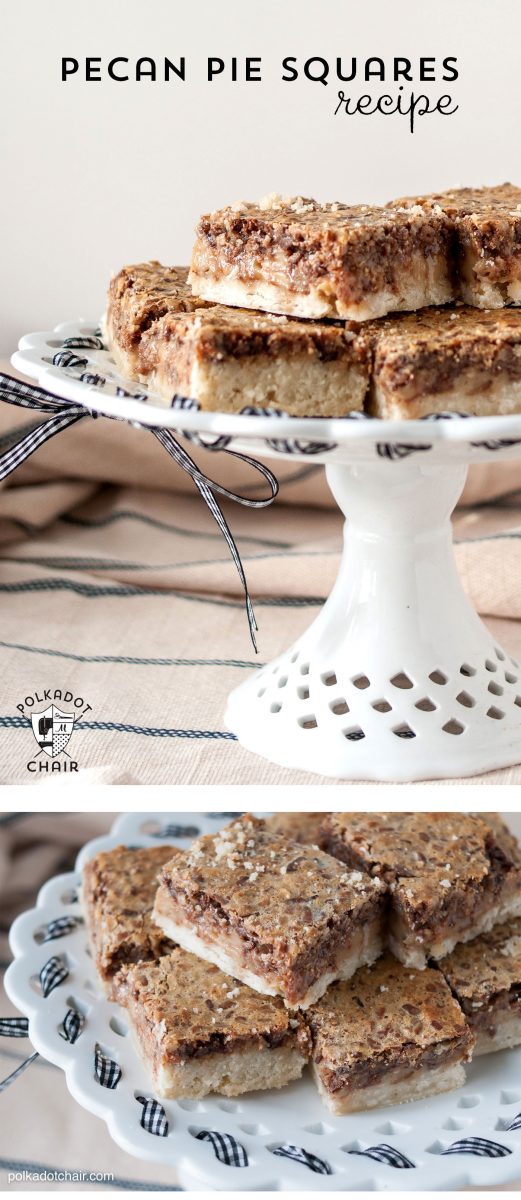 *this recipe for pecan pie squares first was featured on A Southern Fairytale