Show off your love for the US of A this summer while expressing your creative side! Use Red, White, and Blue as your inspiration to create and personalize these fun 4th of July Crafts!! 
Today I am going to share with you 3 quick and simple craft projects to help you to celebrate the 4th of July.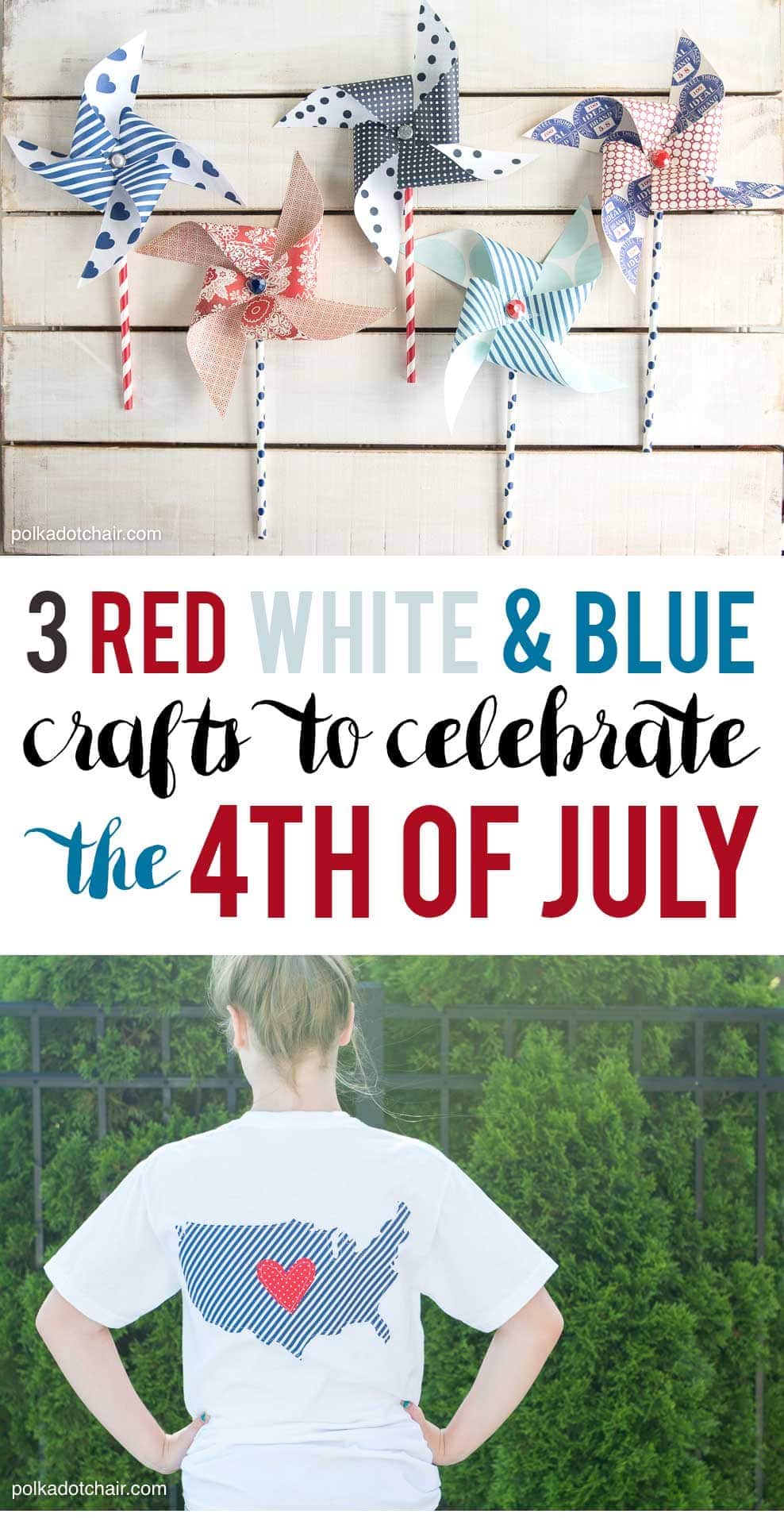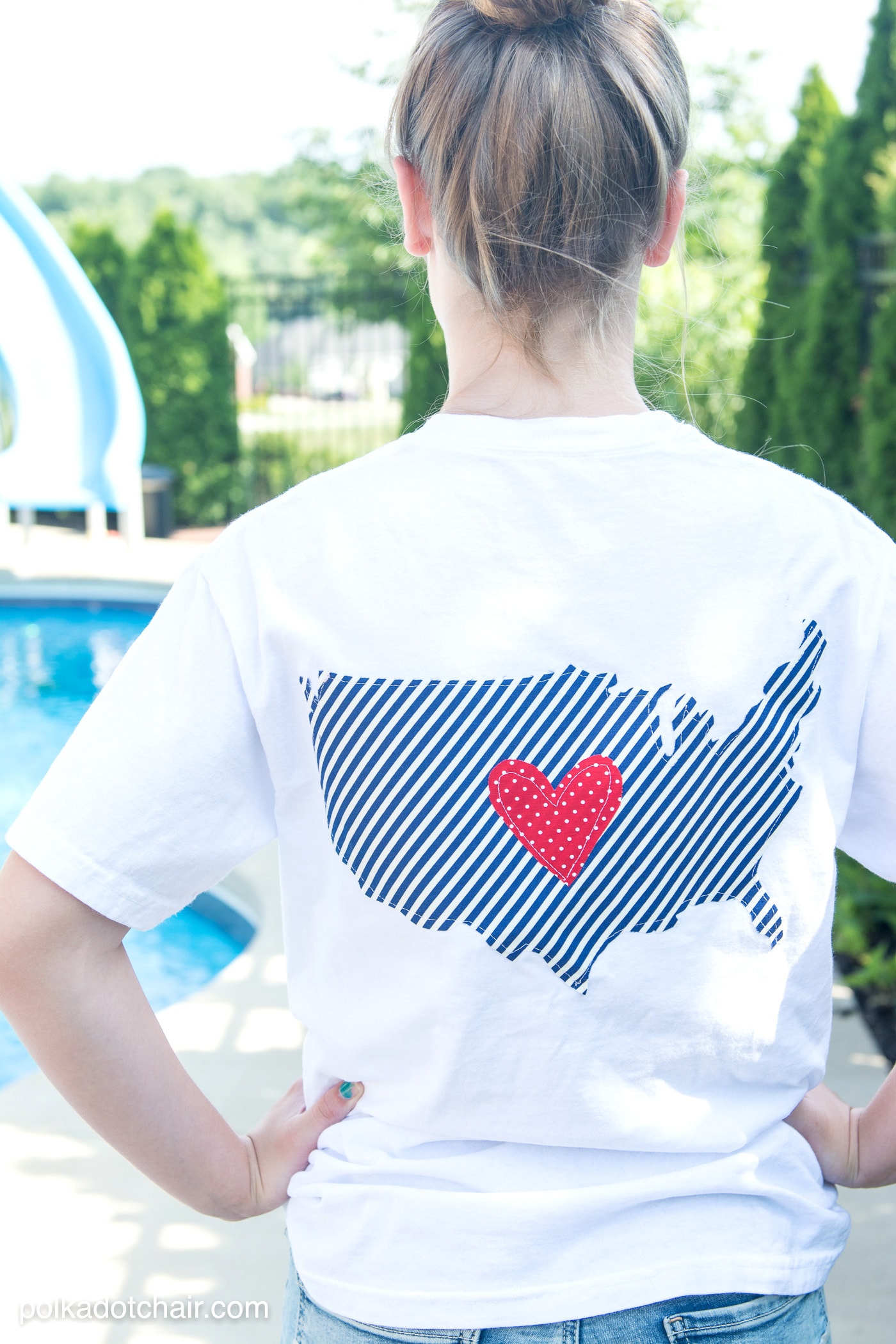 Table of Contents
1: DIY your own 4th of July Tee
This project is simple to make and can be made with or without breaking out your sewing machine. It's a great one for your kids to help out with; just be sure to watch them closely when using the iron.
Here's what you'll need:
T-Shirt

Paper Backed Fusible Web (buy "light" if you plan to sew your appliqué, buy "Ultra Hold" if you want a no-sew option).

Fat Quarter of Fabric (a fat quarter is a piece of fabric that measures 18" x 22")

Pencil

Lightbox or Window

Iron

Scissors

optional: sewing machine with matching thread
Step One:
Download the template for the outline of the United States.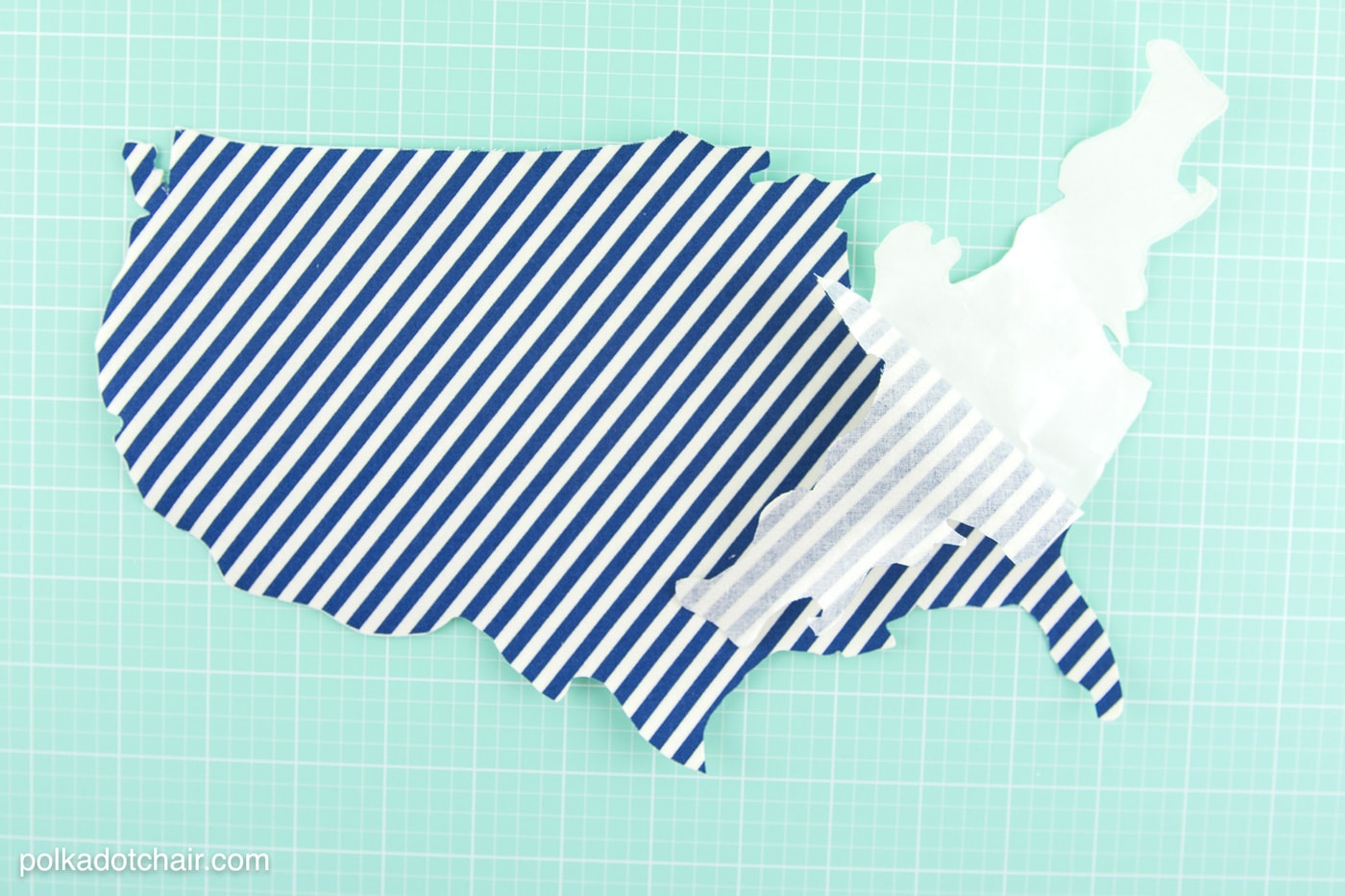 Step Two:
Flip the USA outline over so that the image is backward. Place it on top of the lightbox or tape it onto a bright window.  Cut a piece of paper-backed fusible web slightly larger than the USA outline.  Trace the USA outline onto the paper side of the paper-backed fusible web using your pencil.  Cut it out loosely around the traced outline.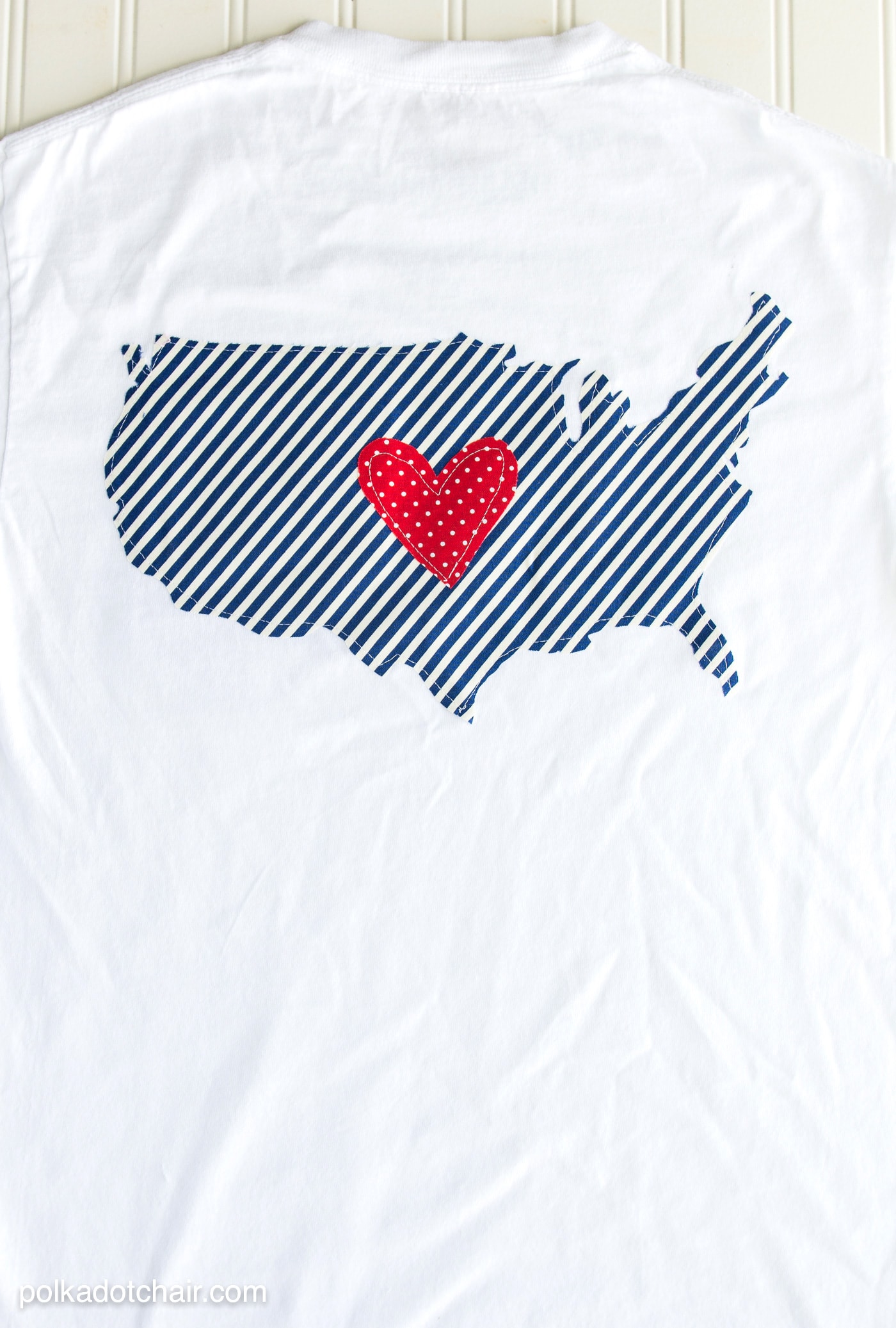 Step Three:
Iron the paper backed fusible web onto the wrong side of your fabric. Cut out the image precisely. Peel off the paper backing and iron onto your t-shirt.
Step Four:
If you would like, using your sewing machine run a line of stitching around the edge of the appliqué. 
2. DIY Red, White & Blue Paper Pinwheels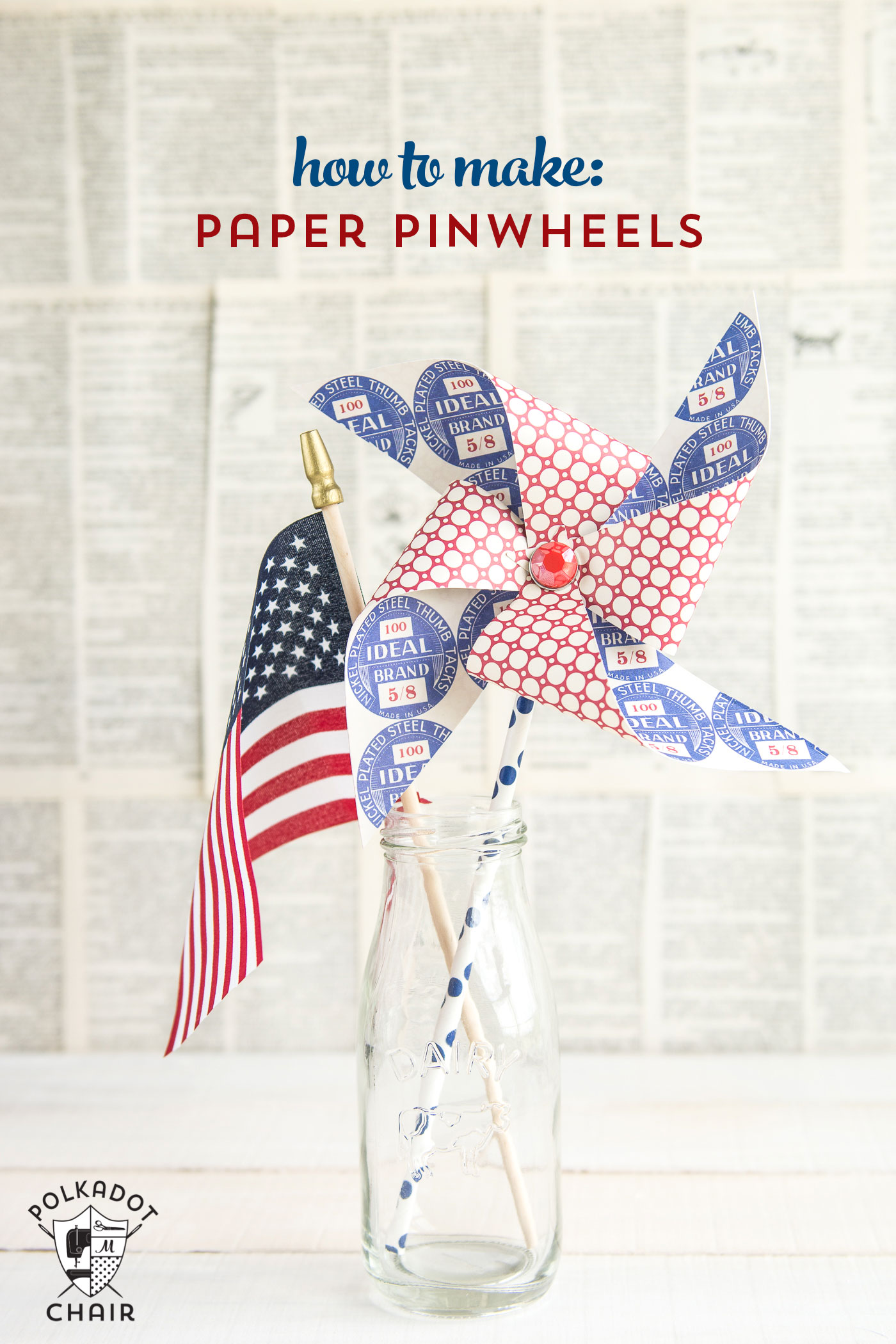 Our next project would make a fabulous centerpiece for your 4th of July BBQ.  Use a bit of double-sided scrapbook paper to create some fun and whimsical red, white and blue pinwheels.
We walk you though how to make the pinwheels step by step in our free tutorial!
3. Framed 4th of July Printable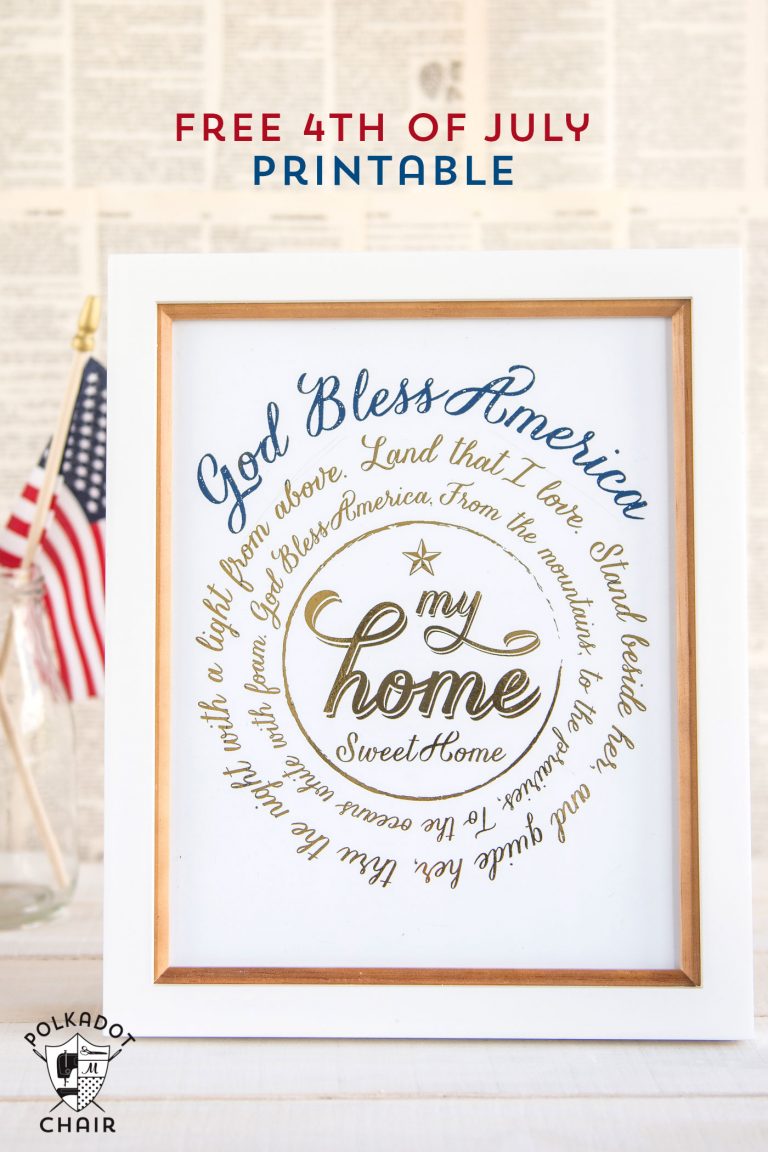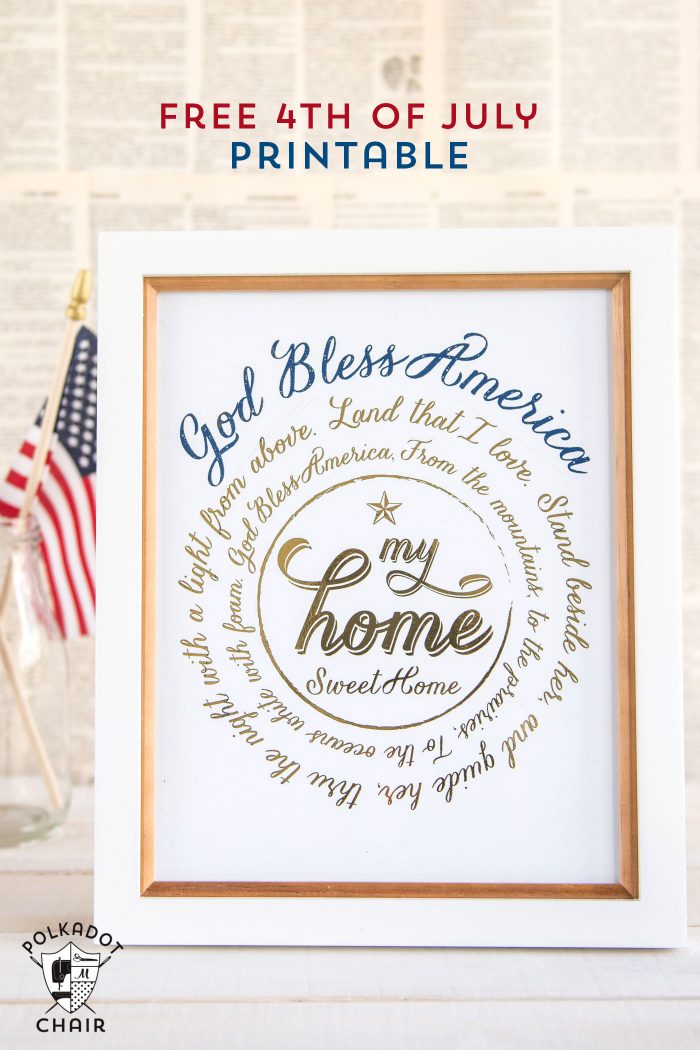 Our last project is the simplest of all! Add a touch of red, white, and blue to your home décor by framing your favorite Fourth of July print.
You can find dozens (if not hundreds) of cute and free Fourth of July printables if you look online. If you like the one in my photo, you can download it on my site.
Please print out your image on cardstock, then frame it! Just make sure that it fits properly. Most frames are 8 inches x 10 inches, and standard paper is 8 ½ inches x 11 inches, so after you print your image, you'll need to trim it down a bit.
The best part is you can use the frame as a decoration for multiple holidays. Just swap out the printable as the seasons change.
Hop on over to SheKnows for the rest of the full FREE tutorial and the other TWO easy 4th of July Craft Ideas!!!
This post is part of a sponsored collaboration between Aquafresh and SheKnows