I always love finding new fat quarter projects to make. I think it's because I collect fat quarters, they are just so easy to throw into your basket at the fabric store! Today Liz from Simple Simon and Co is sharing some Quilted Placemat Patterns with us that are perfect for fat quarters!  So break into that fat quarter pack and stitch yourself up some quilted placemats.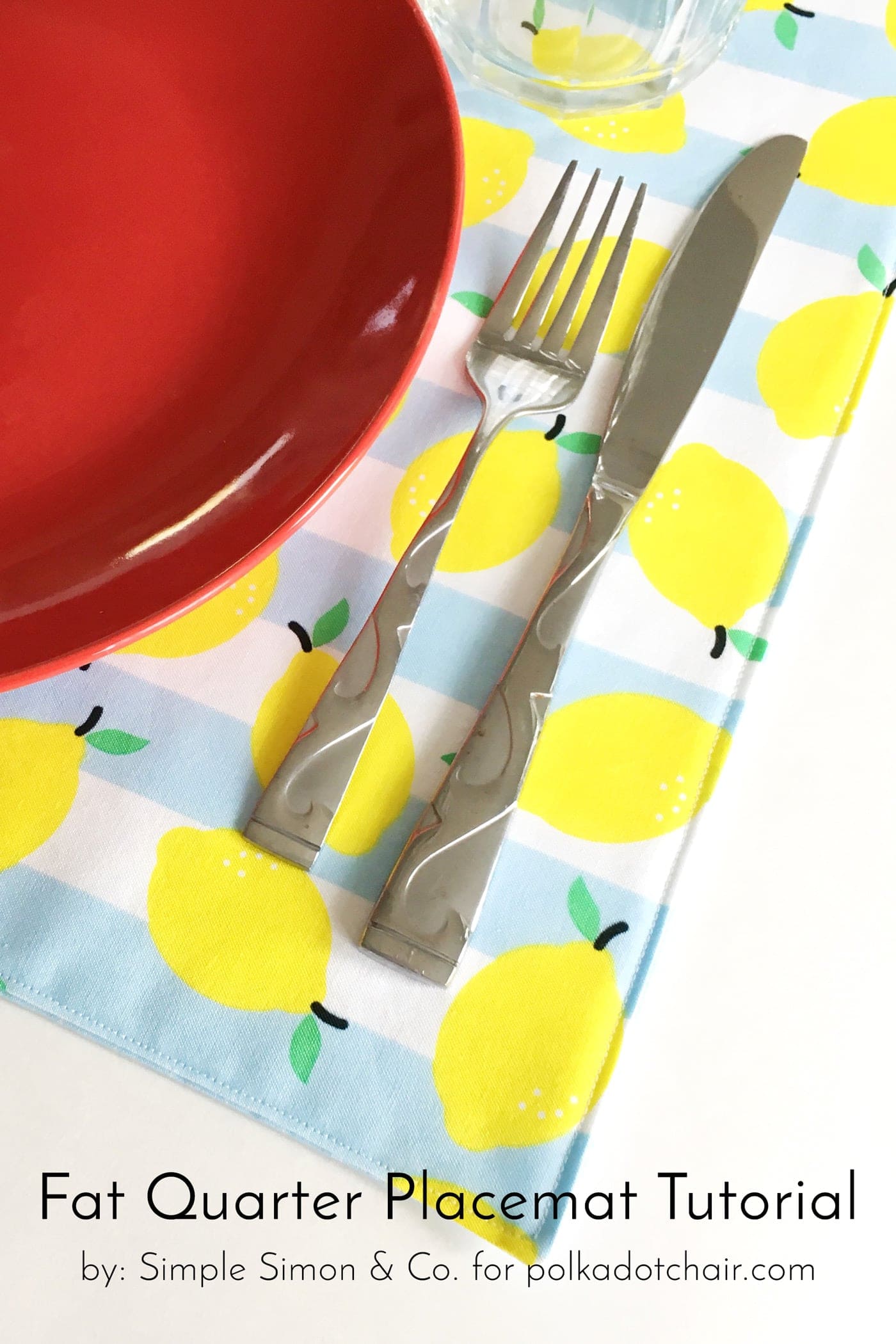 Hello!  I'm liZ from over at Simple Simon and Company and I'm excited to be here at The Polka Dot Chair today sharing a super easy way to whip up some quilted placemats.
Quilted Placemat Patterns: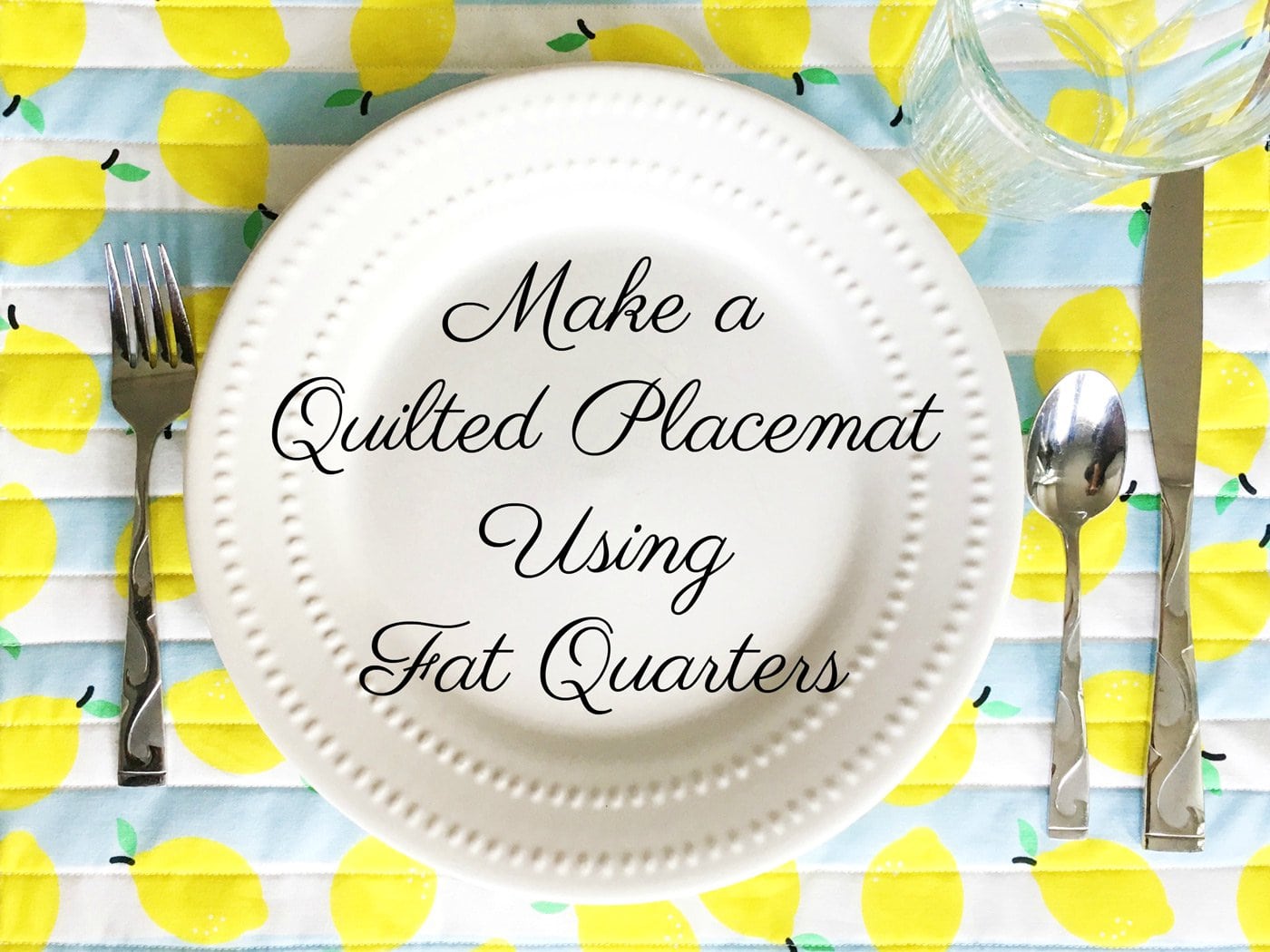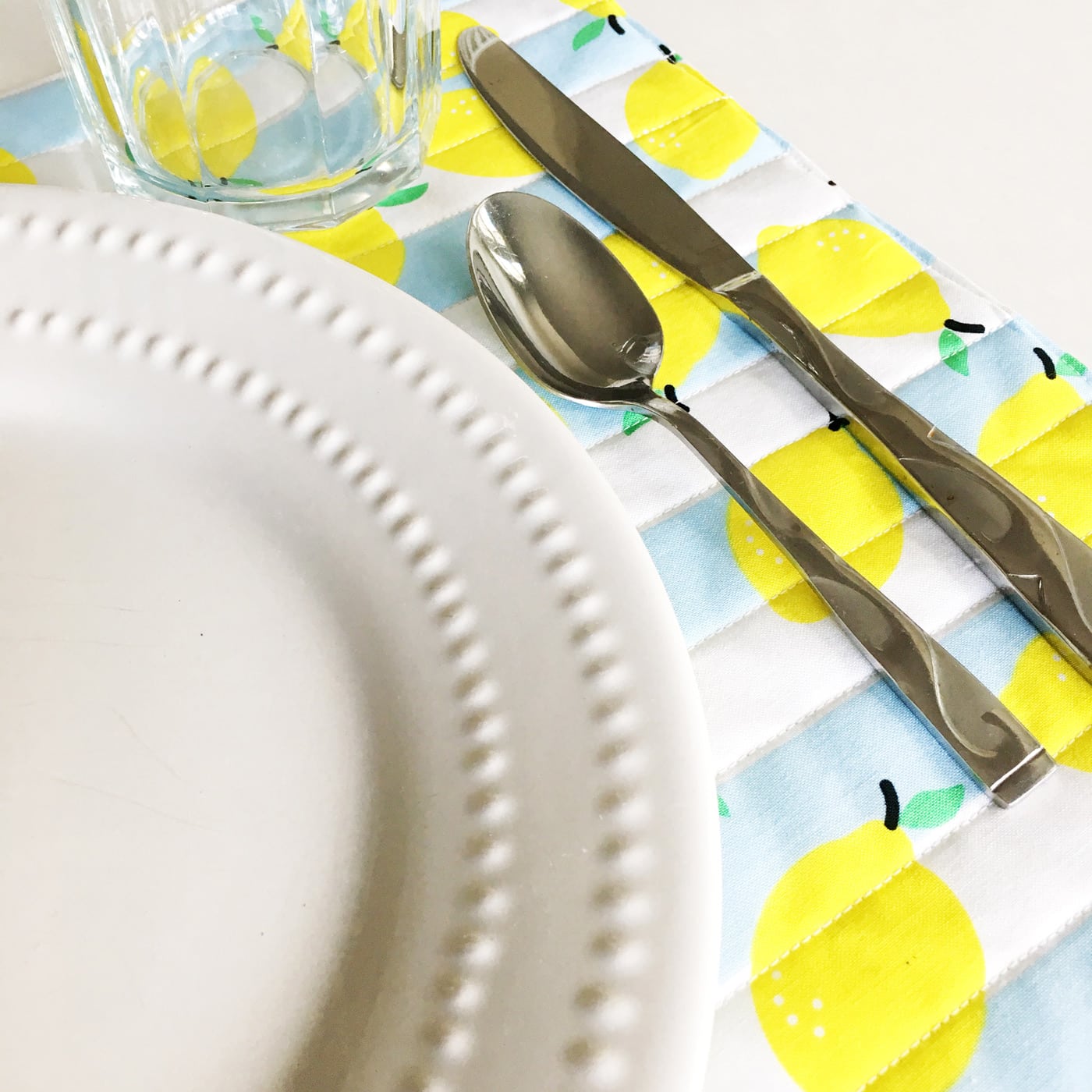 All you need to make each Quilted Placemat is:
*2 Fat Quarters (I used coordinating prints so the placemats can be reversible!)
* Fusible Fleece (a piece measuring 14″ x 17″)
*Thread
*Sewing Machine
*Iron
*Scissors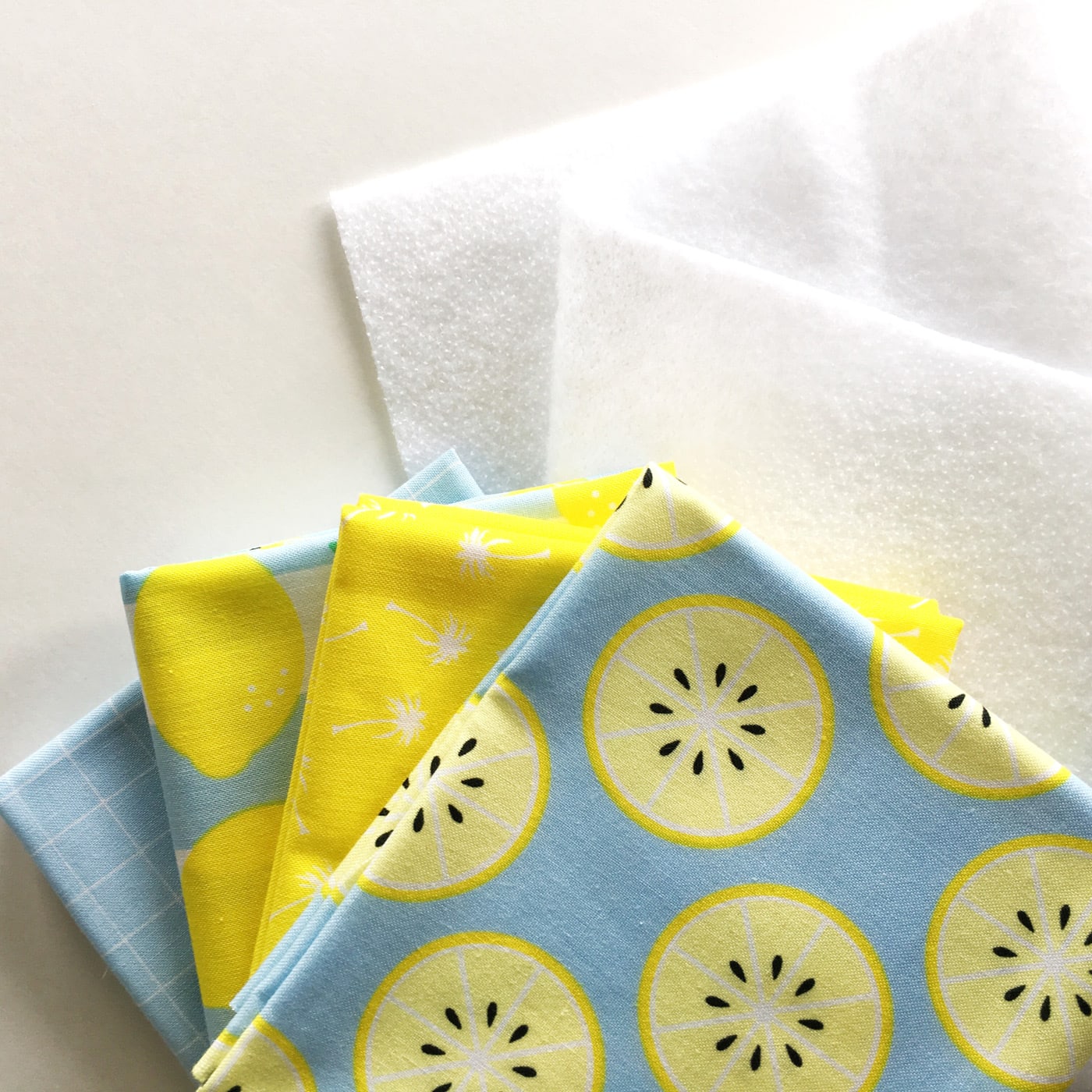 Placemat Size:
These placemats measure approx 14″ x 17″ when finished.
To sew the Quilted Placemats:
Once you have your supplies gathered all you need to do is complete the following 6 steps: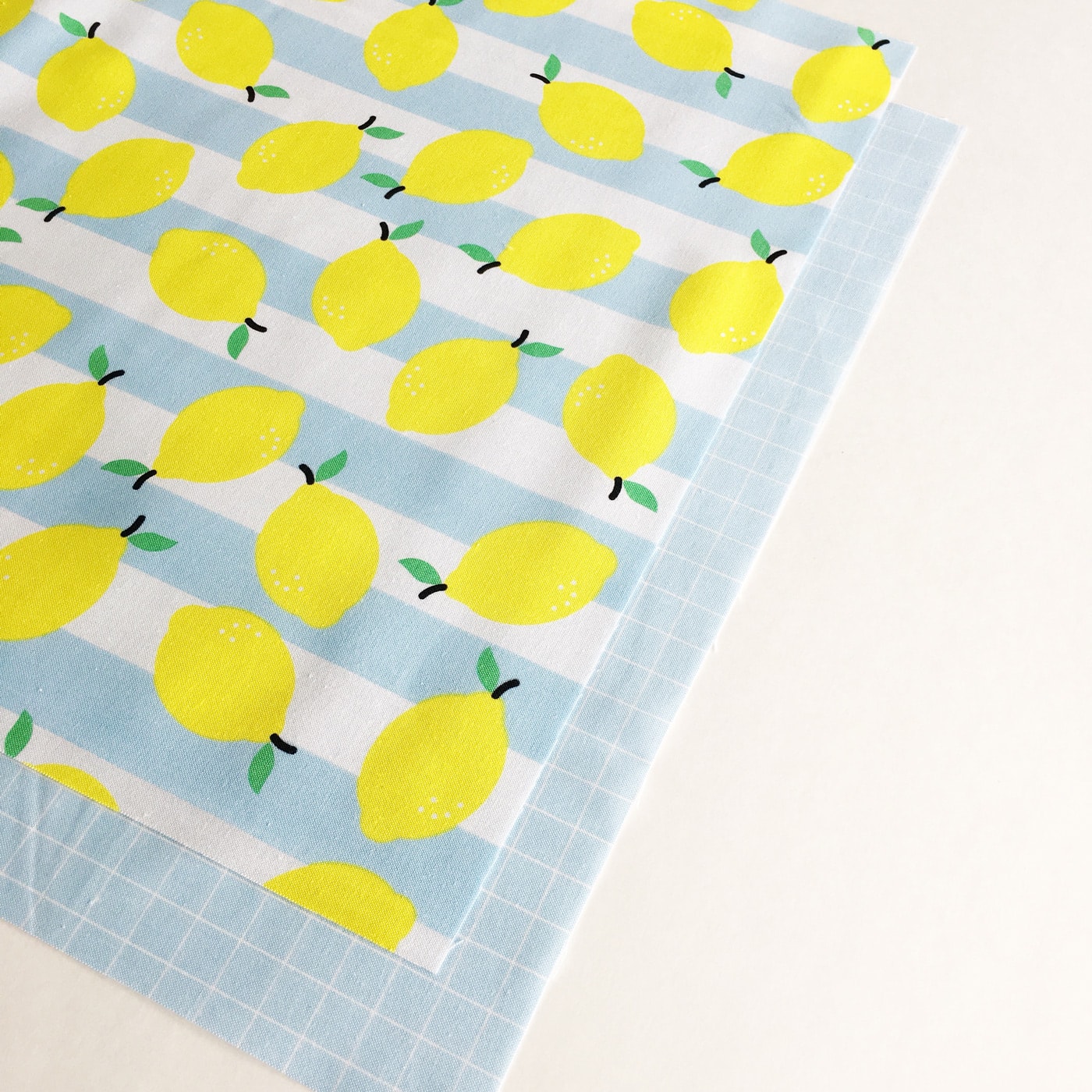 #1.  Cut each of your fat quarters to measure 15″ x 18″.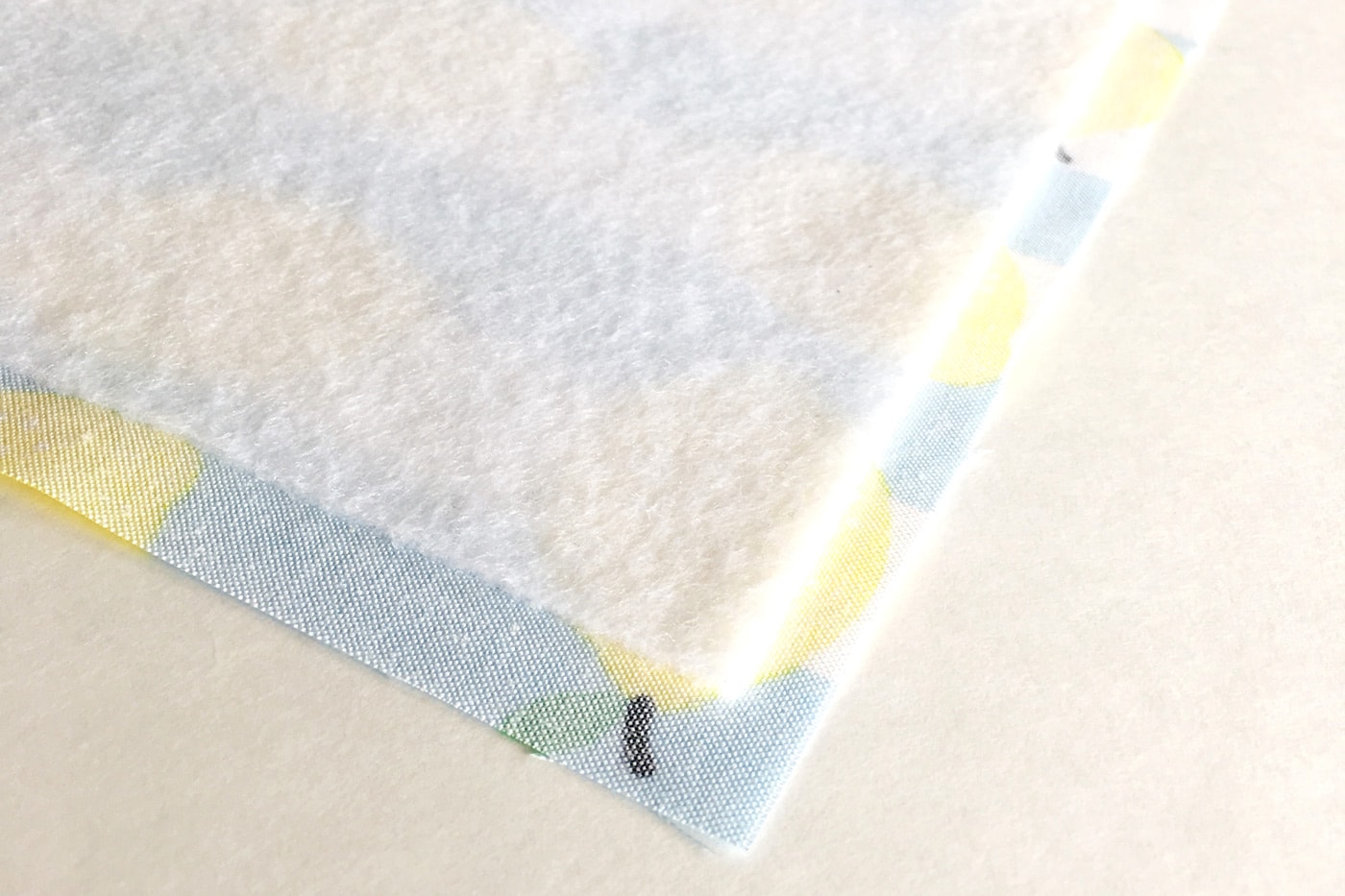 #2.  Cut your fusible fleece to measure 14″ x 17″.  Iron the fusible fleece onto the back side of one of your 15″ x 18″ fabric pieces….making sure to center it in the middle of the fabric.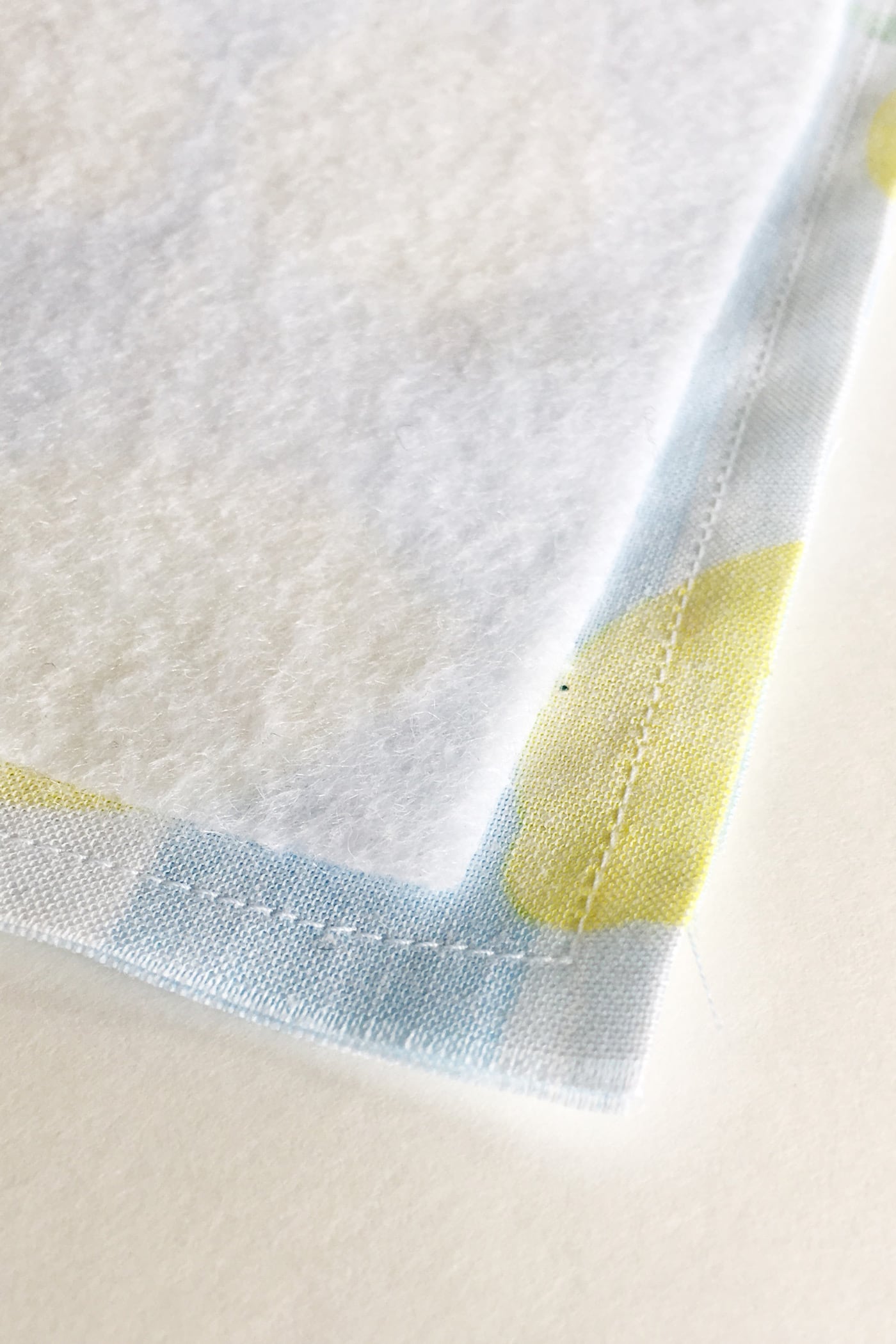 #3.  Place your two 15″ x 18″ pieces of fabric on top of one another, rights sides together, aligning all four sides.  Now stitch around the perimeter of the fabric.  Use a generous quarter inch seam allowance and leave a 2″ opening so that you can turn your placemat right sides out.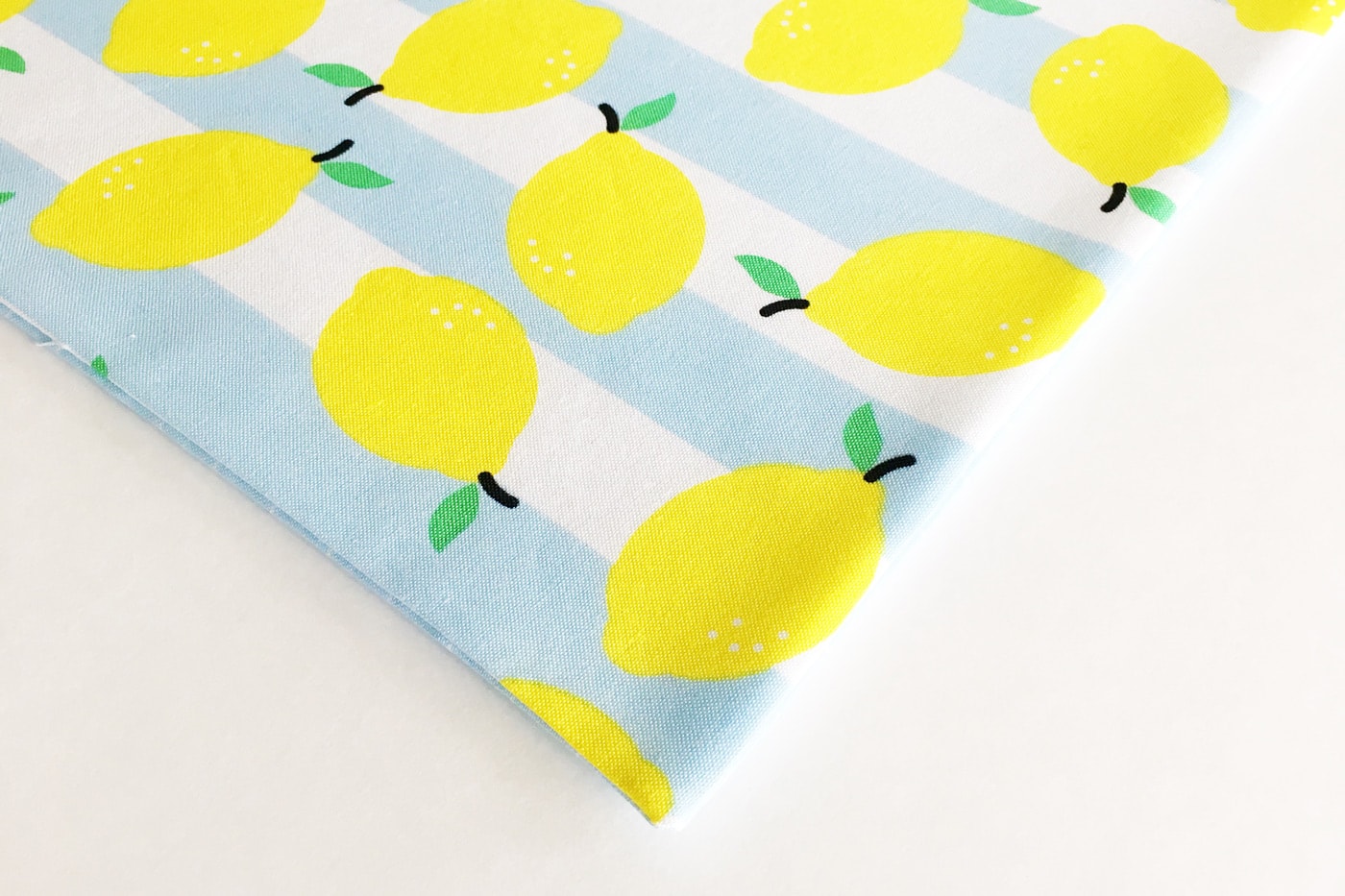 #4.  Using the 2″ opening turn your placemat right sides out.  Iron flat.  *Note:  For crisper corners clip corners before turning and use a point turner to push out corner tips.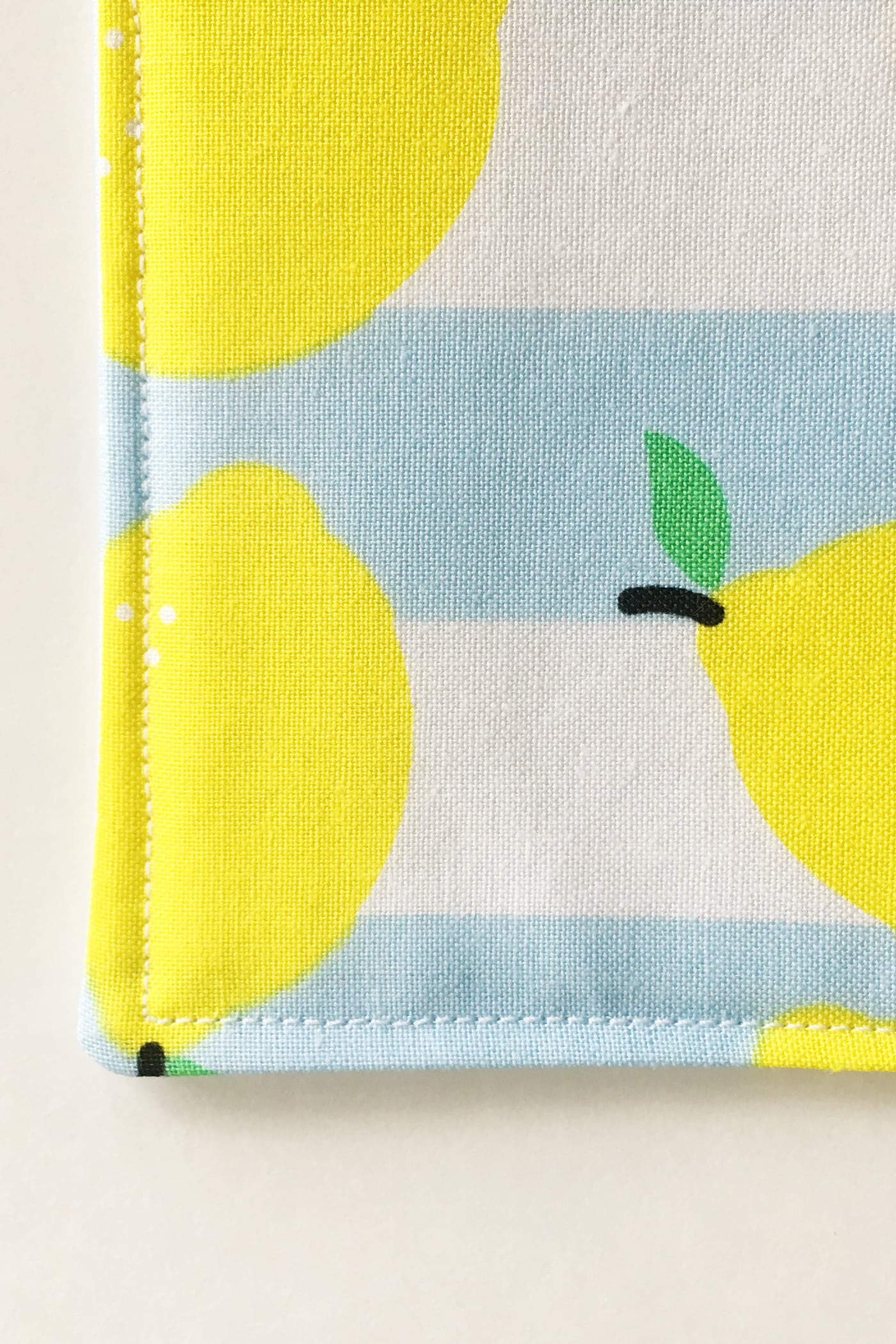 #5.  Top stitch around the entire perimeter of the placemat using a quarter inch seam allowance.  Pay special attention when stitching across the 2-inch opening to make sure both top and bottom fabric of the placemat is stitched closed.
At this point, you can be finished with your placemat and it will be darling.  However, if you would like to quilt it simply….
How to Quilt the Placemat: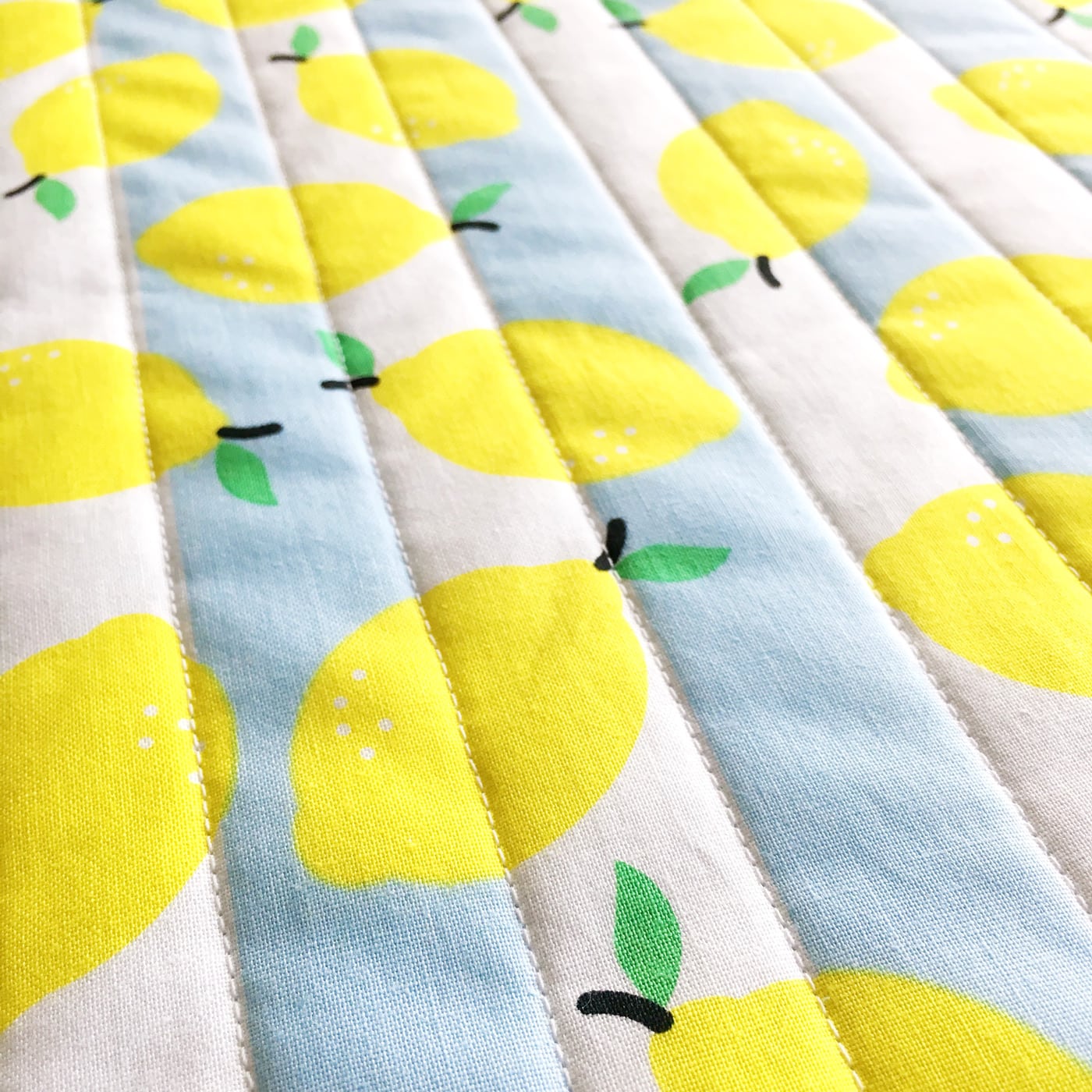 #6.  Find a design element in your fabric to quilt along and stitch along that element.  On this placemat I used the stripes as my guide…but…if your fabric does not have an obvious design element use a ruler and a chalk pencil to draw either stripes or a grid and then follow those lines with your sewing machine.  The fusible fleece will give your quilting stitches a cute texture without being too poofy.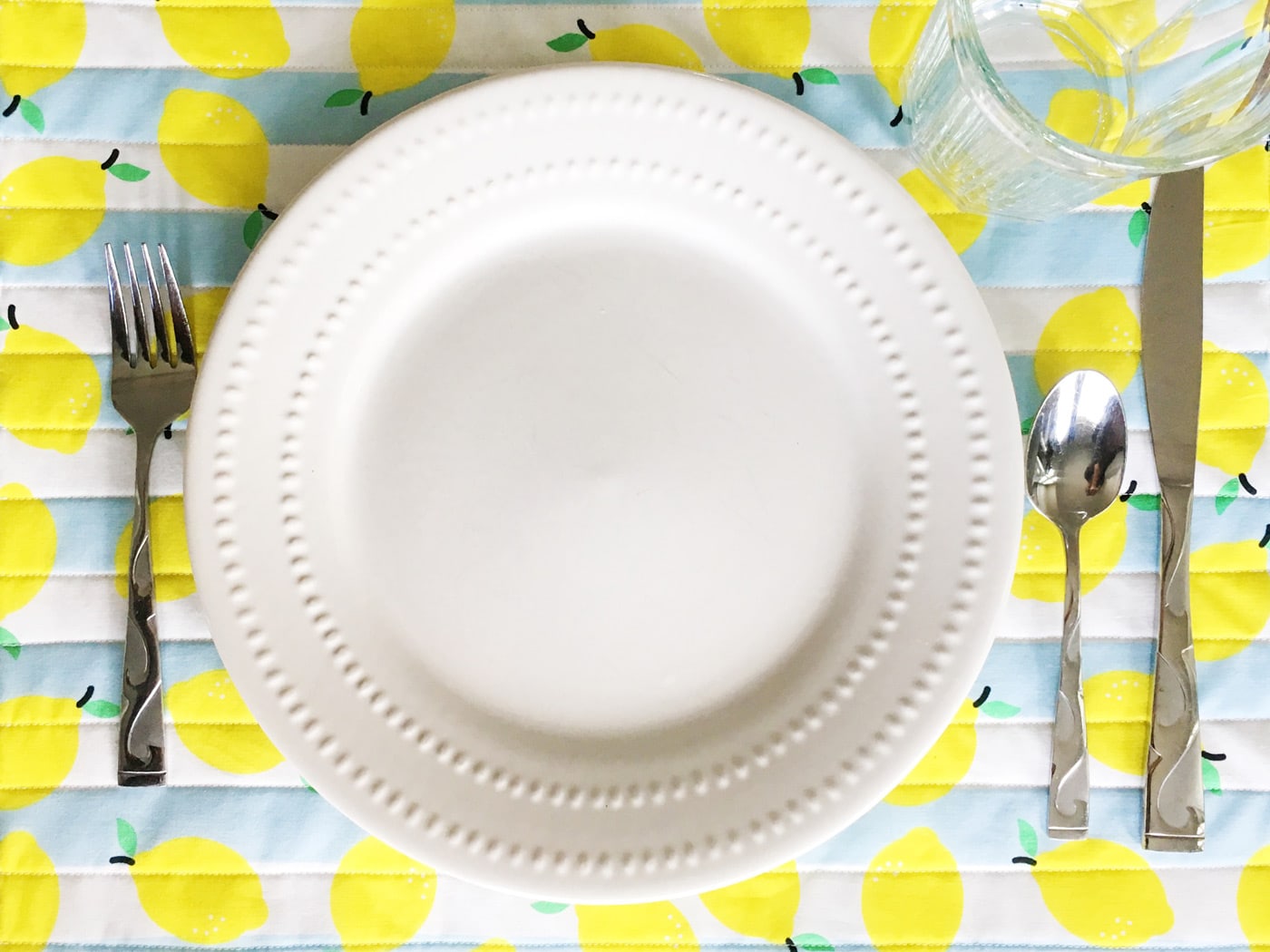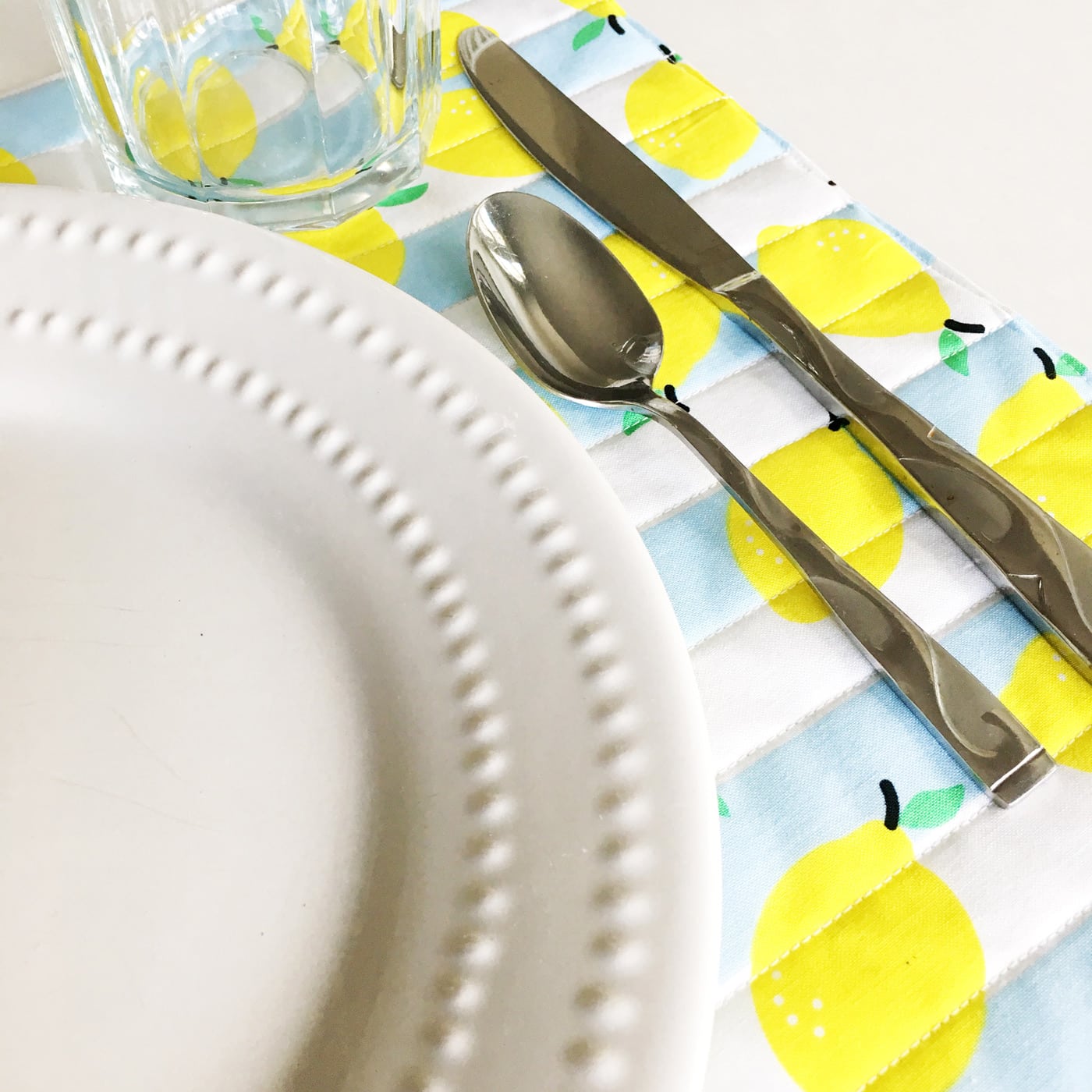 And that's it!  Easy right?
Now you can make them for all of your fun culinary gatherings!
Thanks, Melissa for having us here today!
About the Makers: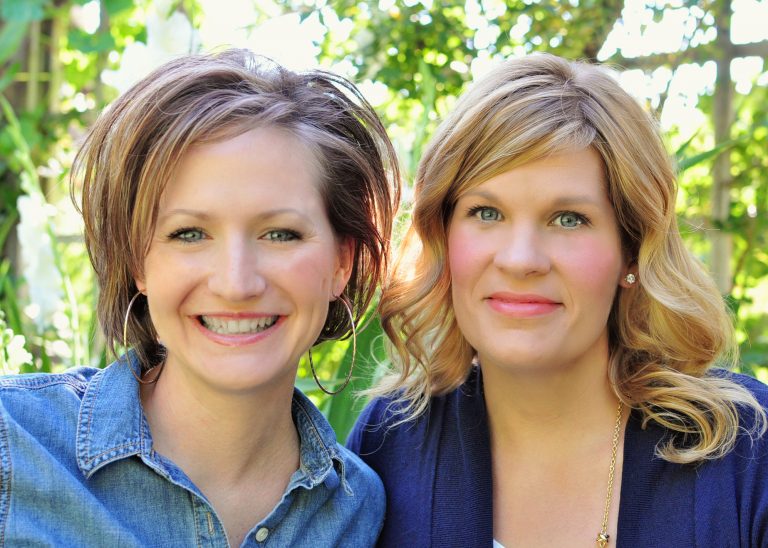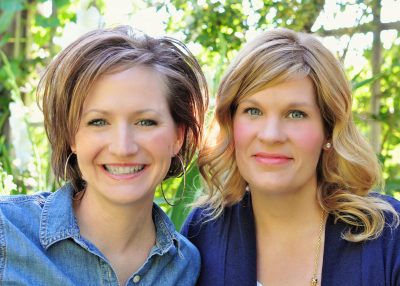 We are Elizabeth and Elizabeth, two girls who married brothers and ended up with the exact same name.  We are also the same age, both former school teachers, have the same number of children, live in the same county, have dogs rescued from the pound, and share a love for sewing, quilting and the art of homemaking.
Together we blog over at Simple Simon and Company where we get the opportunity to share tips, tricks, tutorials, recipes, and thoughts with our readership.
Other Projects from Simple Simon & Co: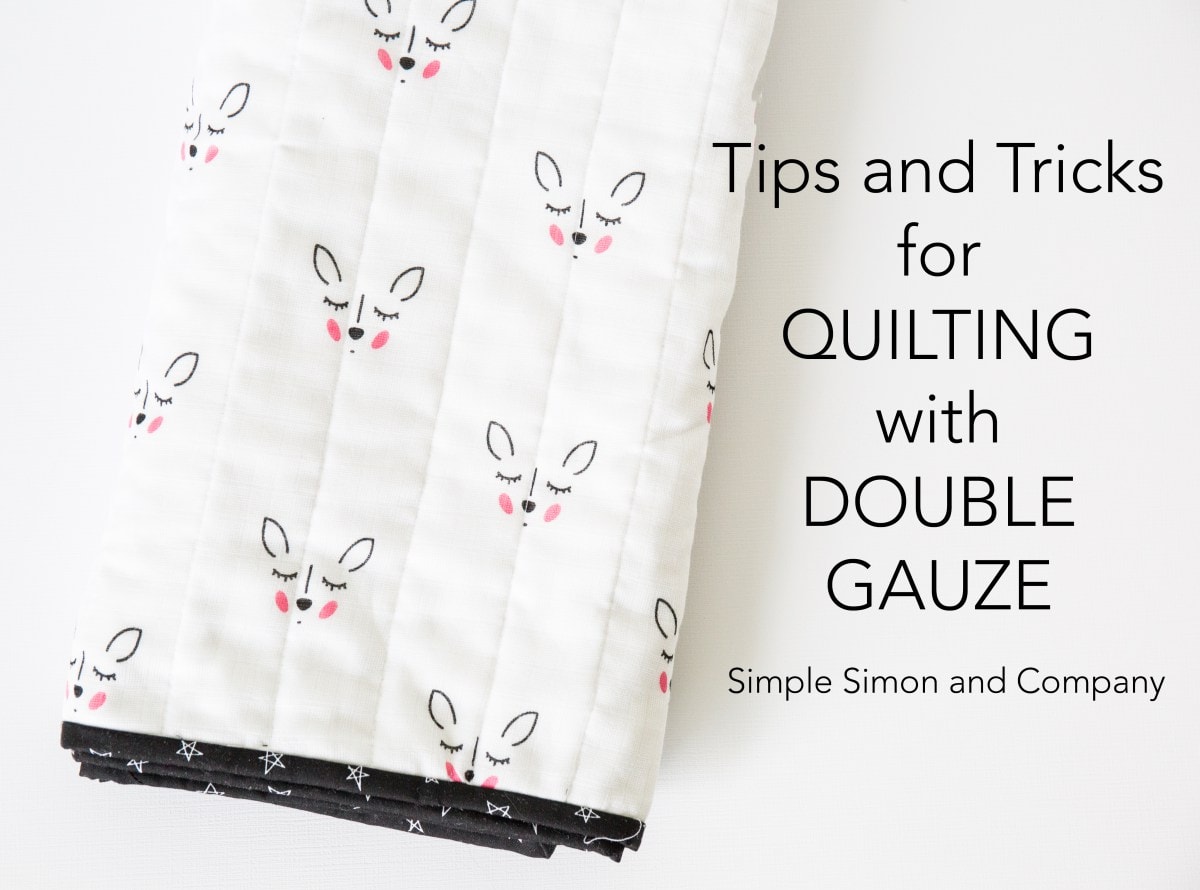 Tips for Quilting with Double Gauze Fabric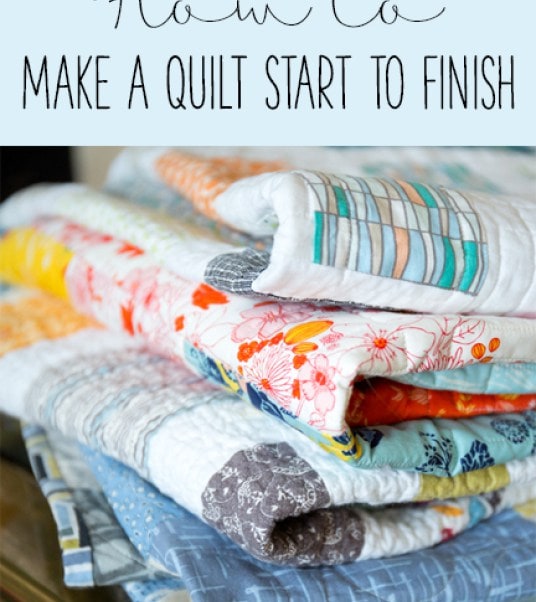 How to Make a Quilt from Start to Finish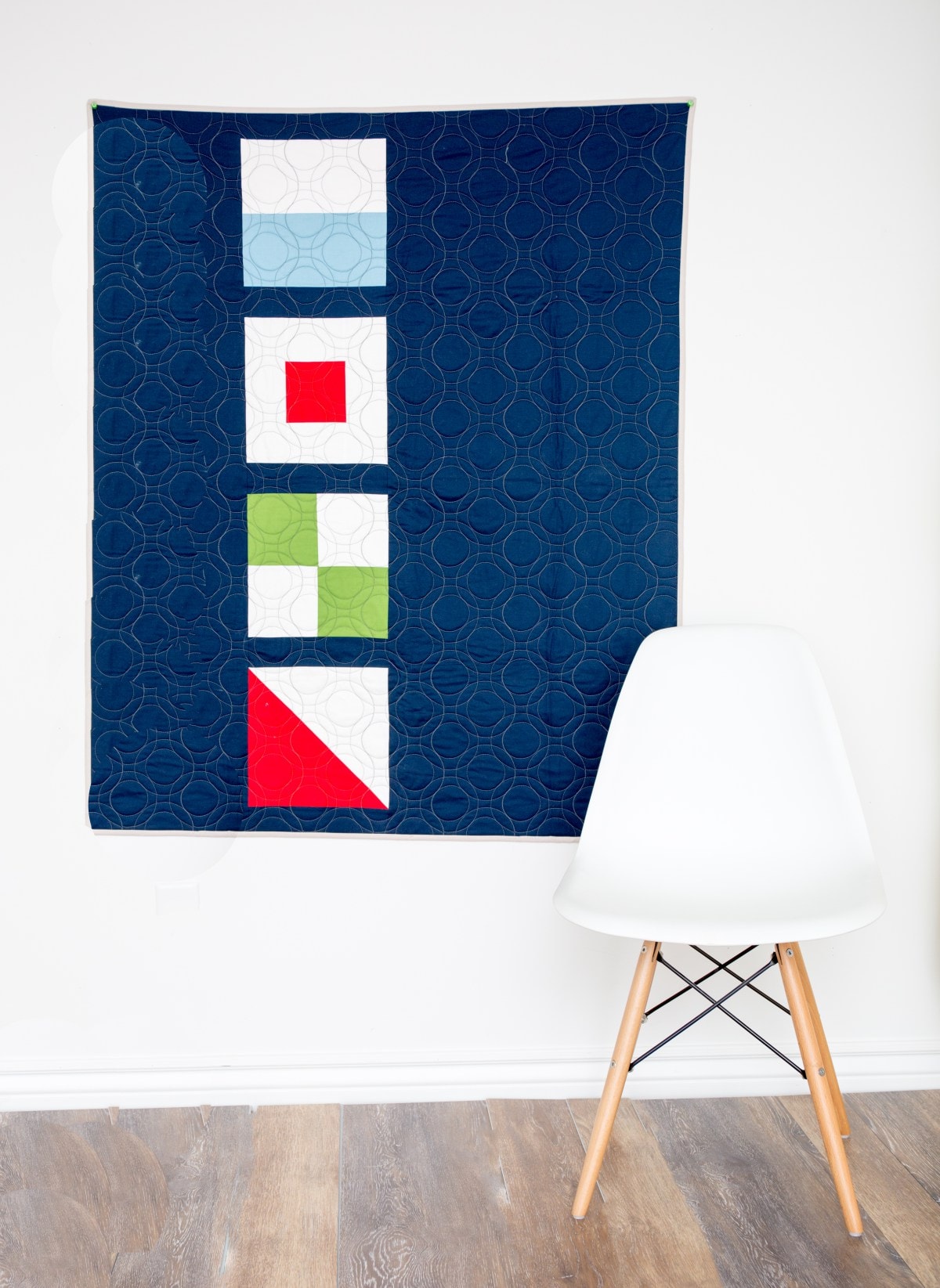 Nautical Quilt Summer Quilt Along
Other Projects you may like:
Polaroid Quilt Block Zip Pouch tutorial
How to add a zipper to a pillow