It's week four of the Riley Blake Designs Block Challenge. This week we are making Economy Quilt blocks. Keep reading to find out more about the blocks and how to get a free economy quilt block tutorial so you can play along!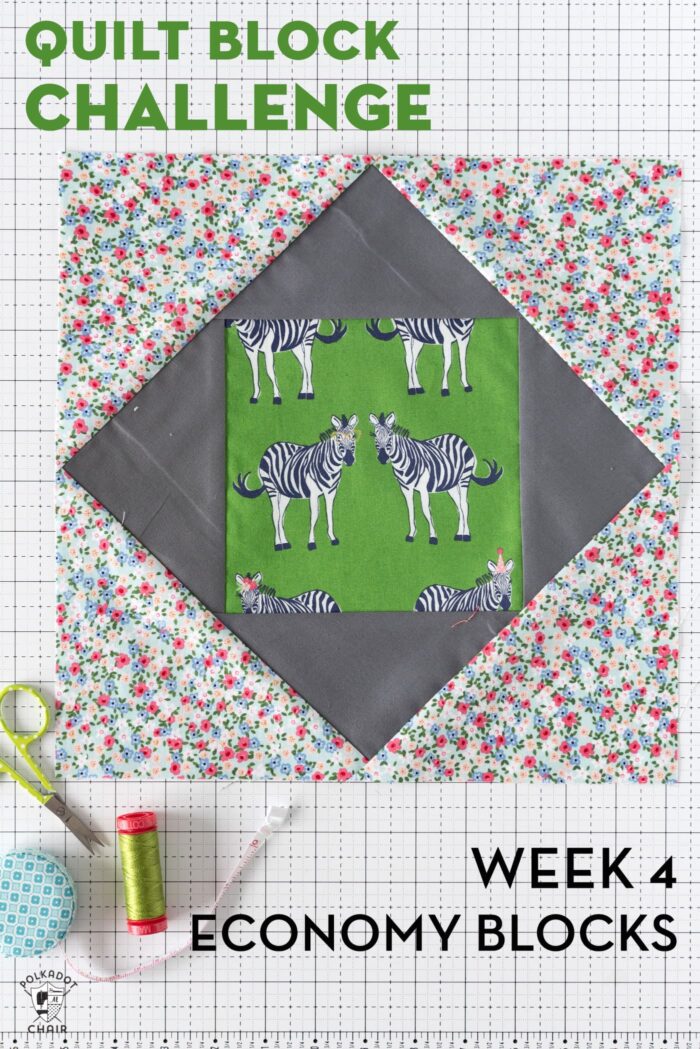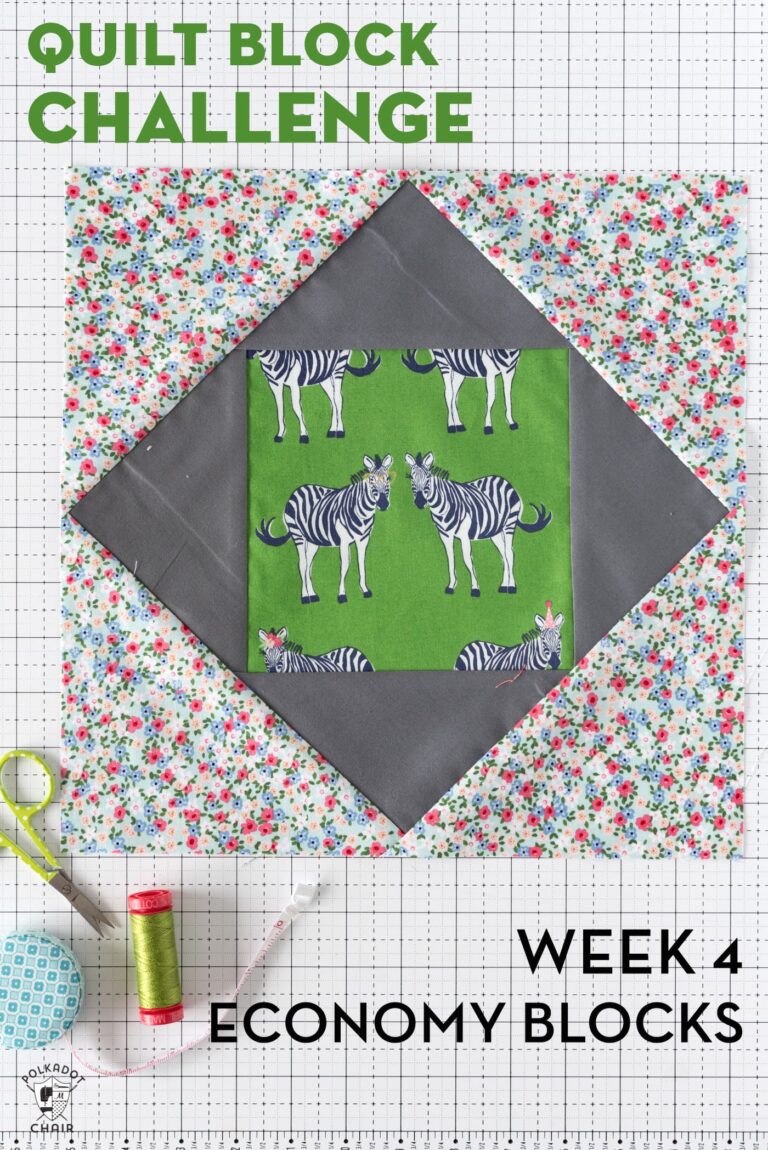 Table of Contents
We have made it to week 4 of the Quilt Block Challenge. I have to say that this project has been a bright spot for me recently. It's been nice to have something to work on and not worry about writing a pattern or tutorial. I've started making the blocks on Sunday afternoons after our "home church". With Sunday's so different now, it's been nice to have something to look forward to each weekend.
About the Block Challenge
To play along visit the blog of a Riley Blake designer to get a free pattern for a 6″ and 12″ version of the block (Note: you will visit the blogs for the patterns, I will not be reposting their patterns here). Look for the link each week to the pattern. Then just sew the block. How you put the blocks into a quilt is up to you. I plan on sewing along with the challenge and will share with you how I completed my quilt at the end if you need ideas.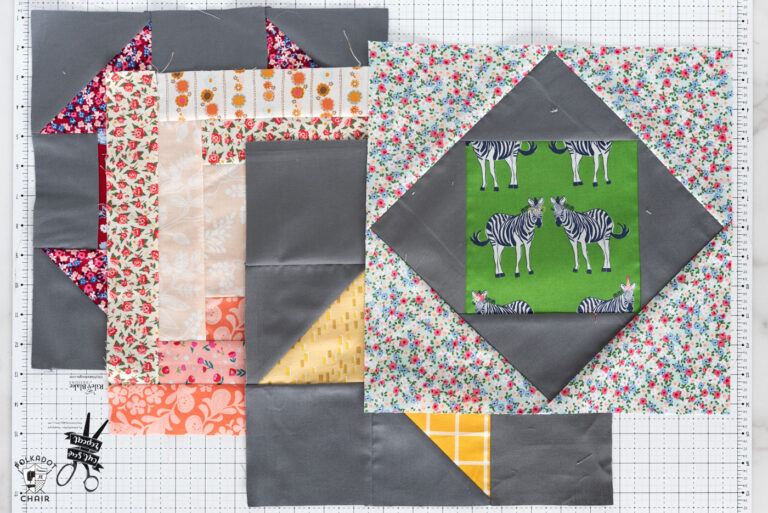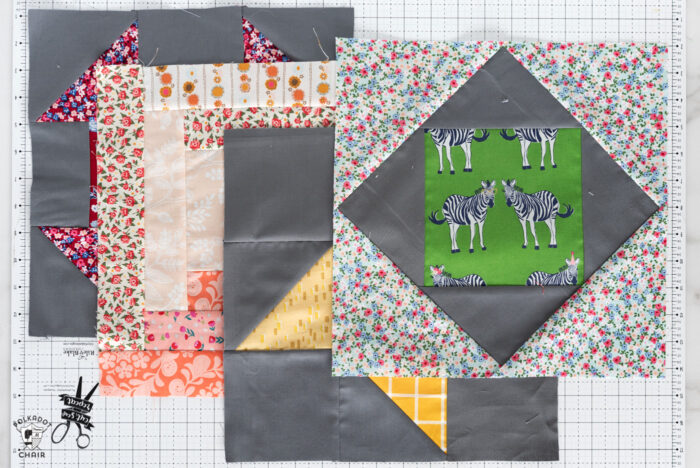 For my quilt, I'm going for a "scrappy rainbow" feel. I'm just using fabrics from my scrap bin along with a few yards of Riley Blake Confetti Cotton in Iron. When possible I'll list the fabrics in the blocks, but since this is a scrap project, not all of them will still be for sale.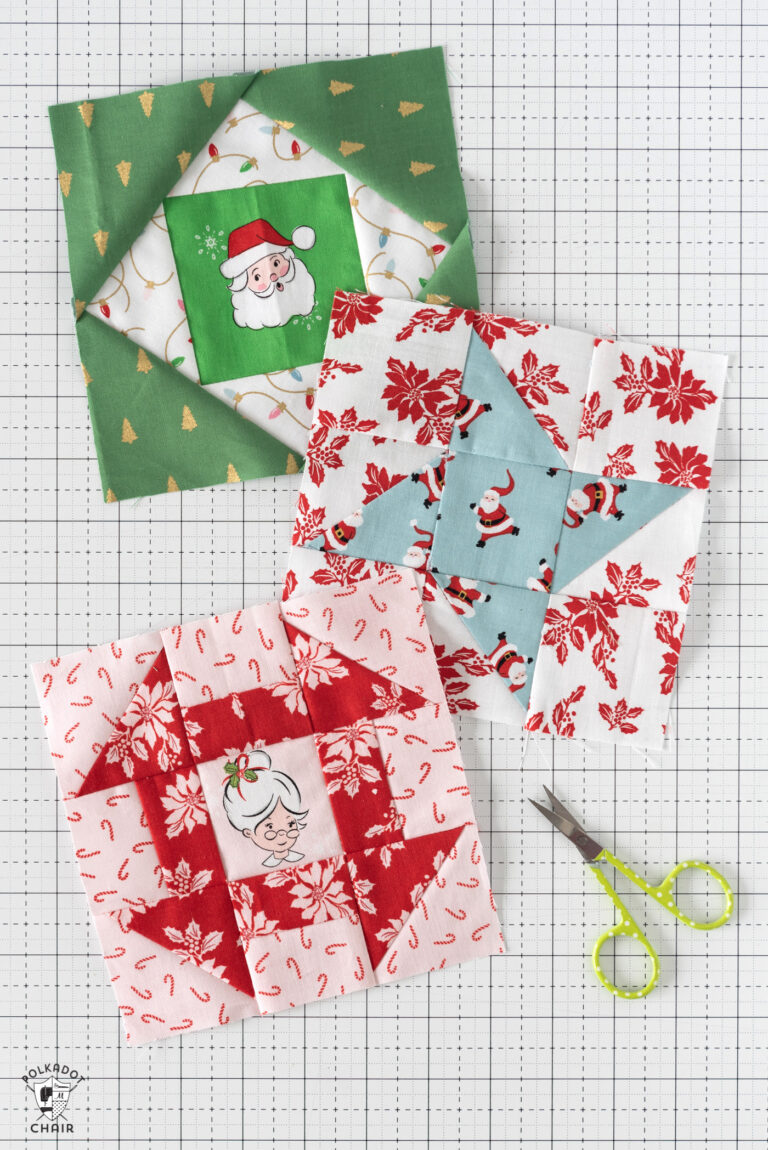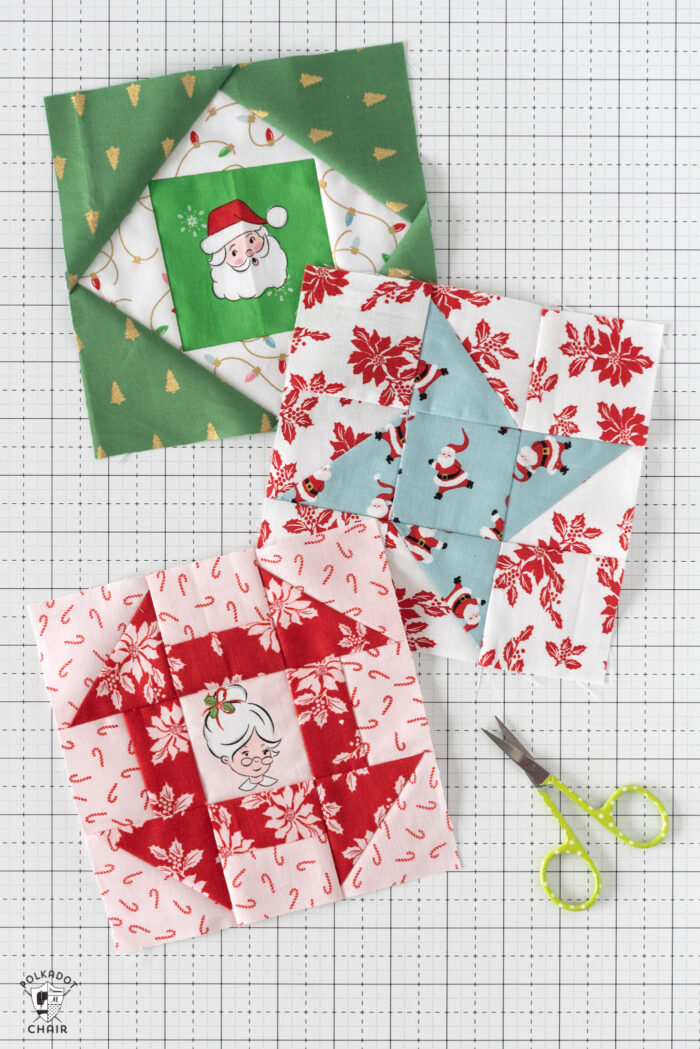 Christmas Version of the Blocks
After I made my "green" Economy Block this week I decided to tackle the 6″ blocks from the challenge. I normally don't sew small blocks, since they can be fussy and I'm not always the best at "precision quilting". I had a stack of strike-offs for my next fabric line Santa Claus Lane sitting on my cutting table and decided they would be perfect for the small blocks from this challenge.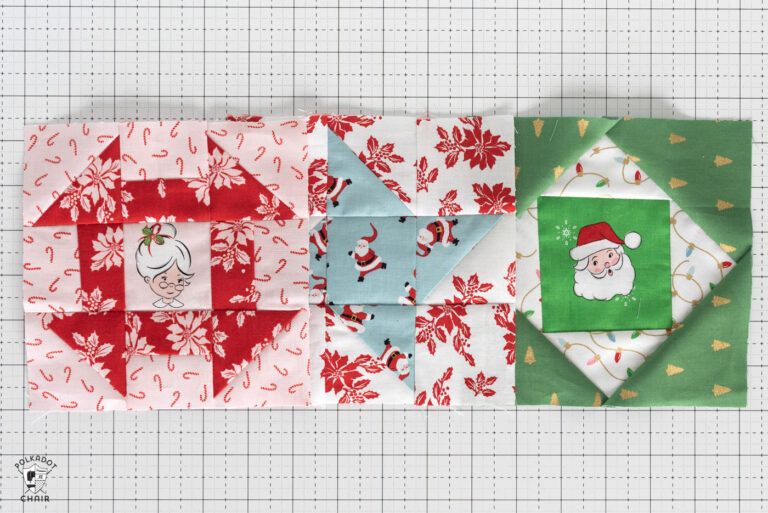 If you're not familiar with the process, strike-offs are small samples of fabric that manufacturers send to companies so that they can approve the fabric before it's mass-produced. Most strike-offs are less than the size of a Fat Quarter and you don't always get strike-offs for all of the prints in a line. So it's hard to think of something to sew with them.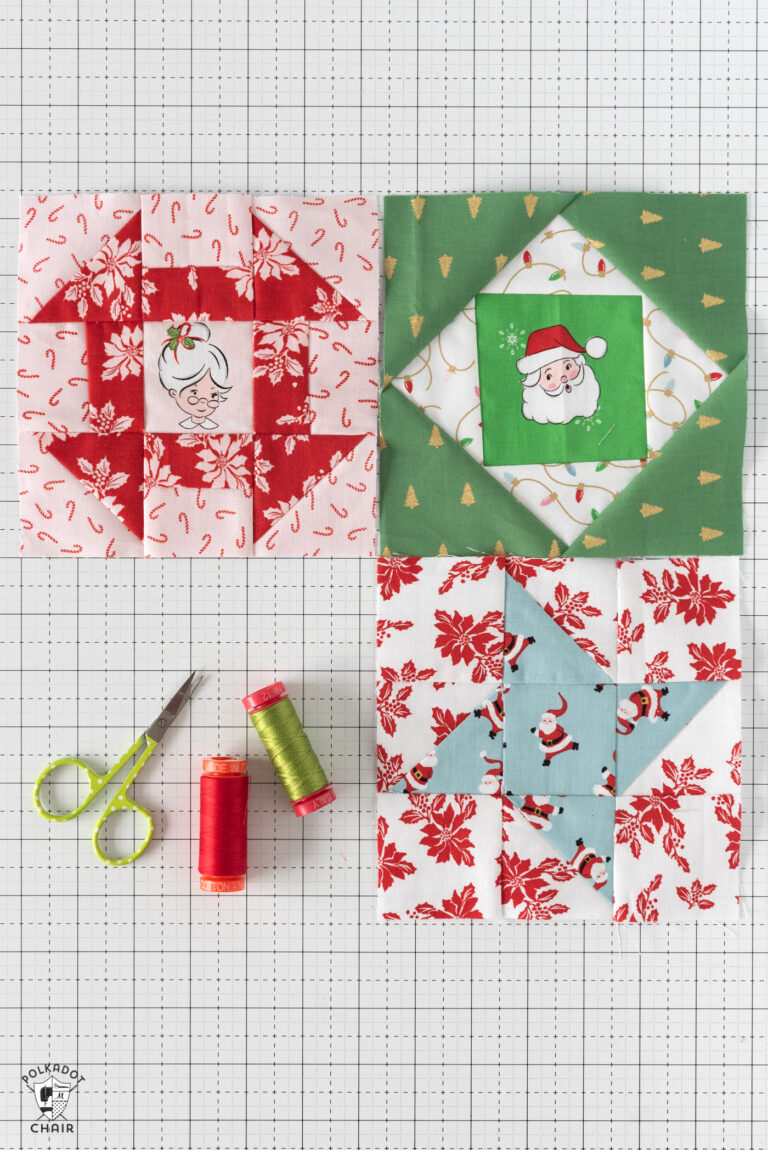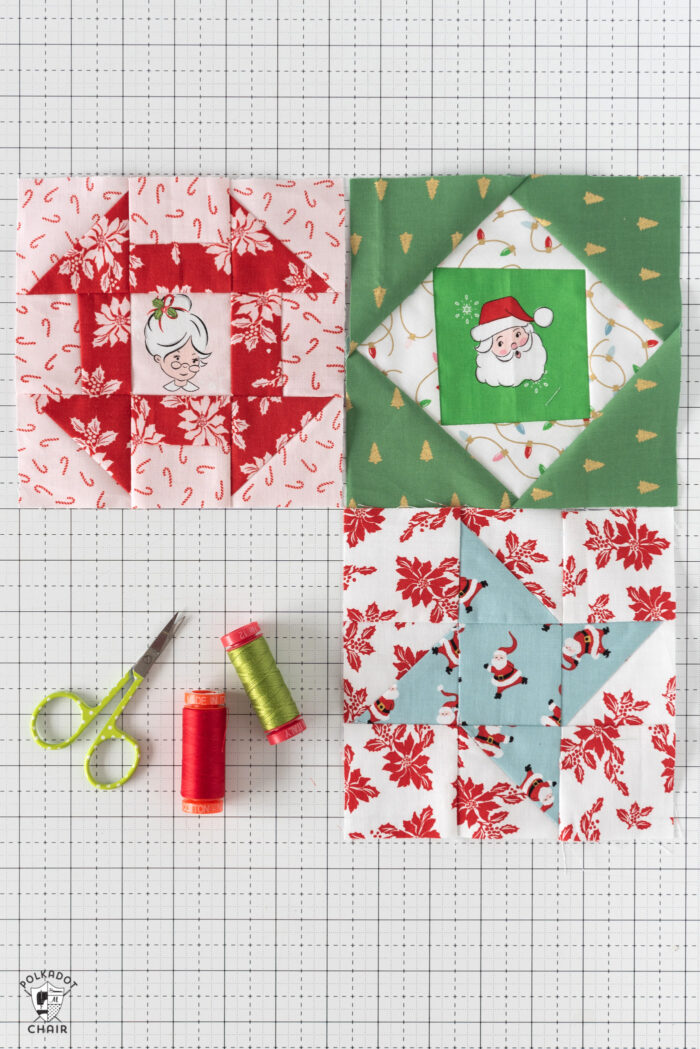 These cute little blocks seemed perfect. The line is due to hit stores in May. Last I heard (this week) it is due to arrive on time, so keep your eyes peeled. You can also ask about it at your local quilt shop.
Free Economy Quilt Block Pattern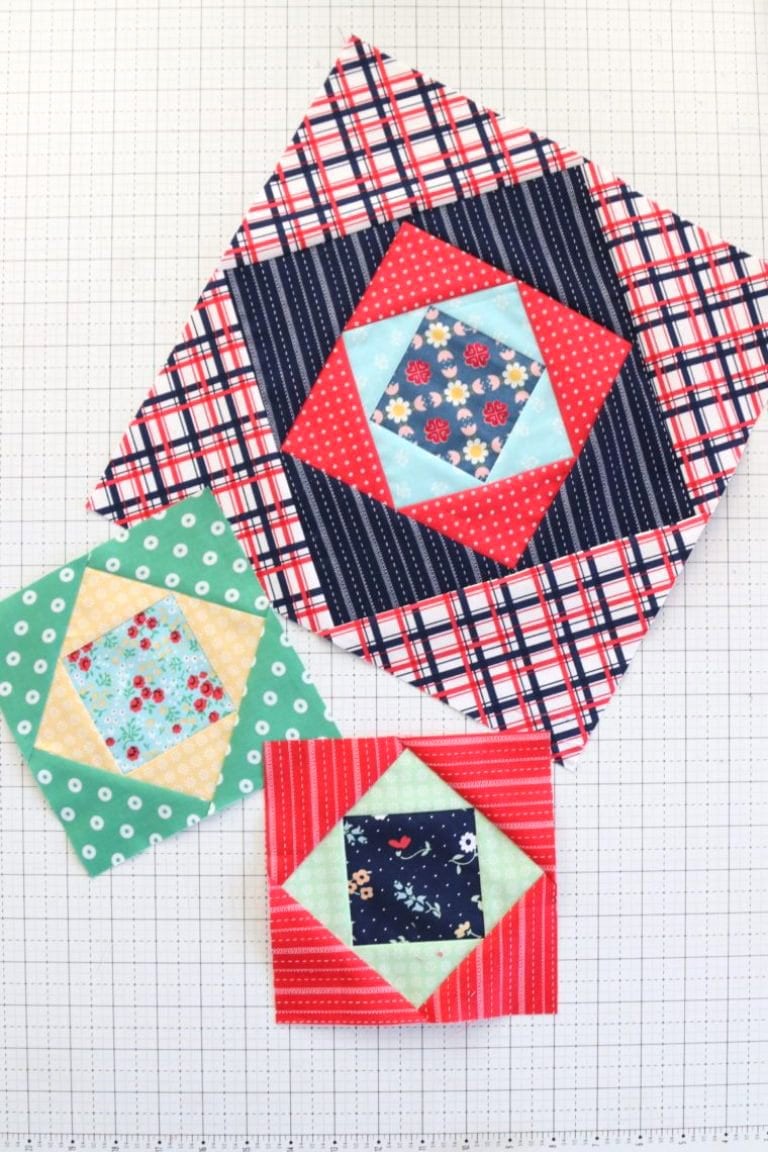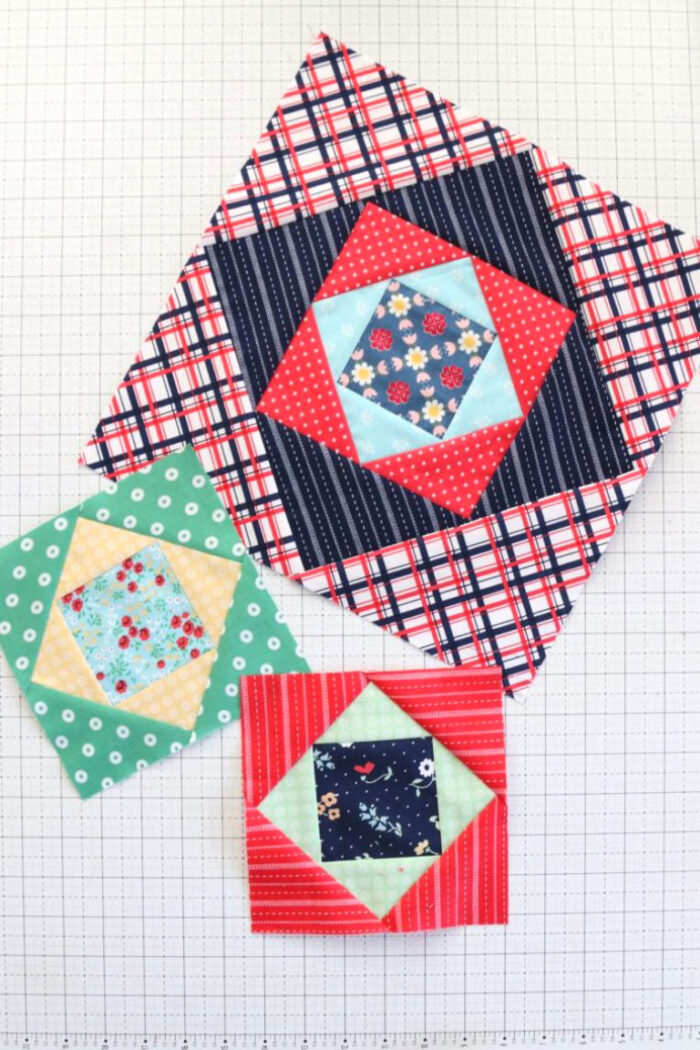 The block tutorial this week is hosted by Amy of Diary of a Quilter. She has a tutorial for a 6″ and 12″ (6 ½″ and 12 ½″ before finishing) block on her site. To get the tutorial CLICK HERE. Amy is also sharing a lot of ideas for ways to use Economy Quilt blocks.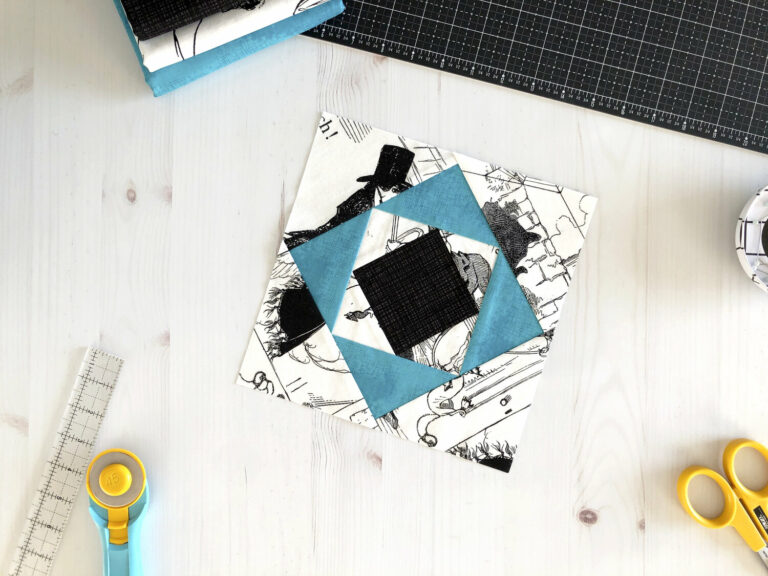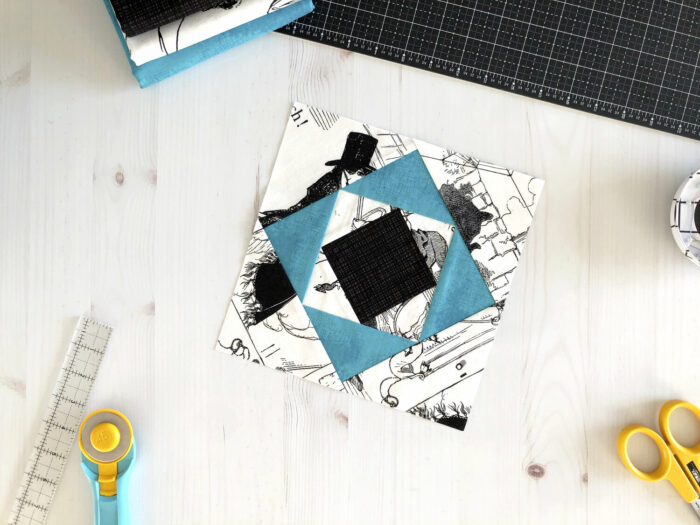 Christopher of the Tattooed Quilter also has an Economy Block tutorial on his site. His tutorial is a Foundation Paper Pieced block. His block pattern comes in 3″, 4″ & 6″ sizes. If you're not familiar with Foundation Paper Piecing (called FPP) you can check out our "FPP tips for beginners" on the blog HERE.
How to Participate
You do not need to use the block tutorial I've mentioned in this blog post. You can use any quilt block tutorial that you like. Just make a block! If you have an Instagram be sure to share the block on Instagram with the #RBDblockchallenge. You can find me on Instgram too! I'm @polkadotchair
Block Schedule