Welcome to week two of the Santa's Hat Shop Quilt Along. This week I'll be walking you through the steps teaching you how to make a Santa Hat Quilt Block.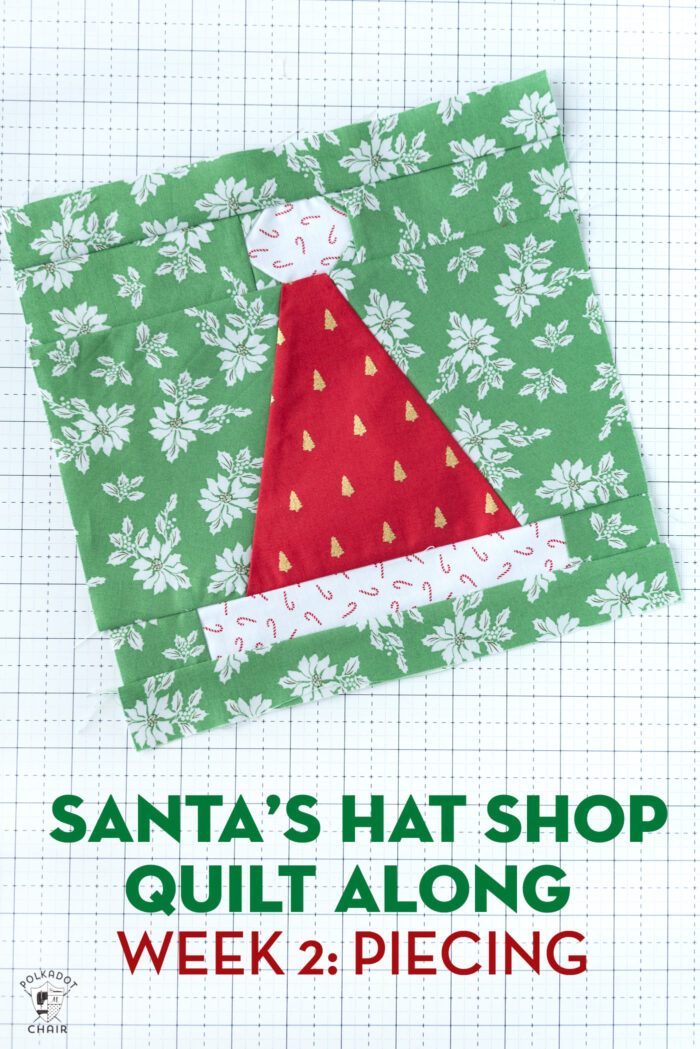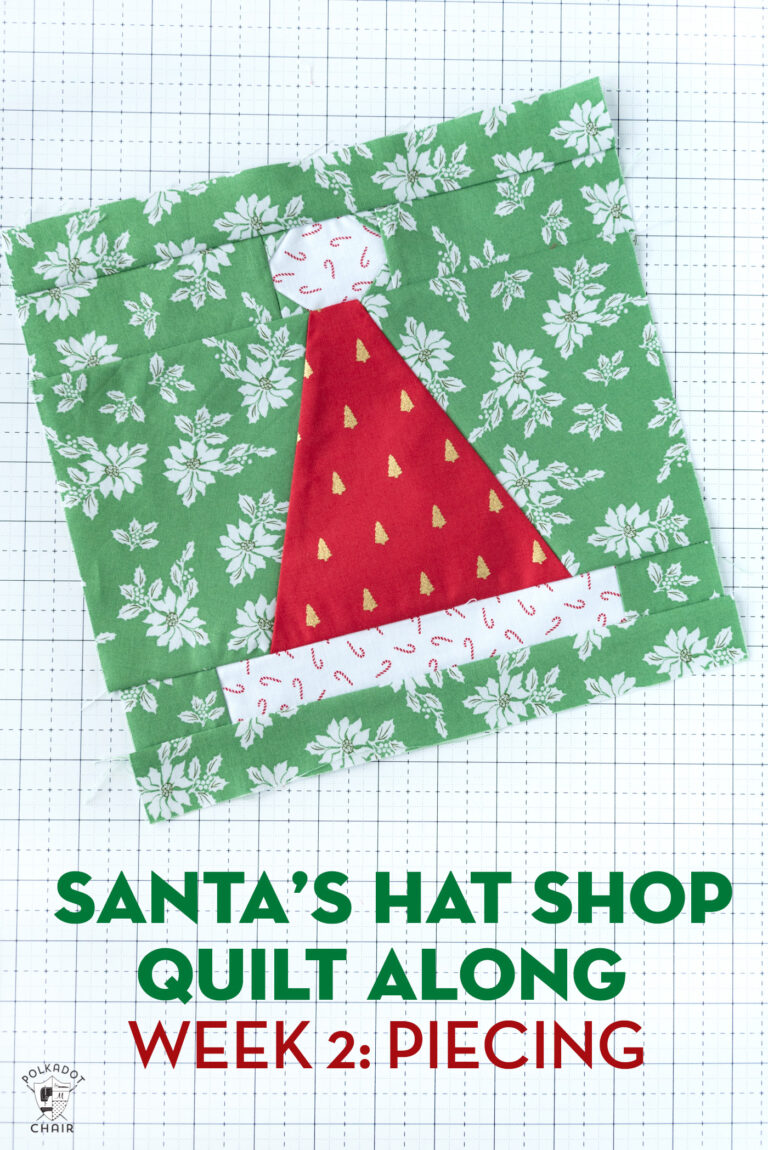 Okay, who's ready to start sewing? I know I am. Last week in the quilt along we chatted a bit about fabric and design choices for your Santa's Hat Shop Quilt. This week we are ready to start chopping up fabric and begin sewing.
Table of Contents
Before we jump into all the details, a bit of housekeeping.
The Quilt Along Schedule
(includes links to all of the blog posts to date)
November 25th- Catch Up Week
December 9th- Finishing
How to Get the Quilt Pattern
You can get the quilt pattern in both PDF & printed format in our shop!
Piecing your Santa Hat Quilt Blocks
Guys, guess what? I made a video. It only took like a zillion hours but it's done and I'm really happy with it.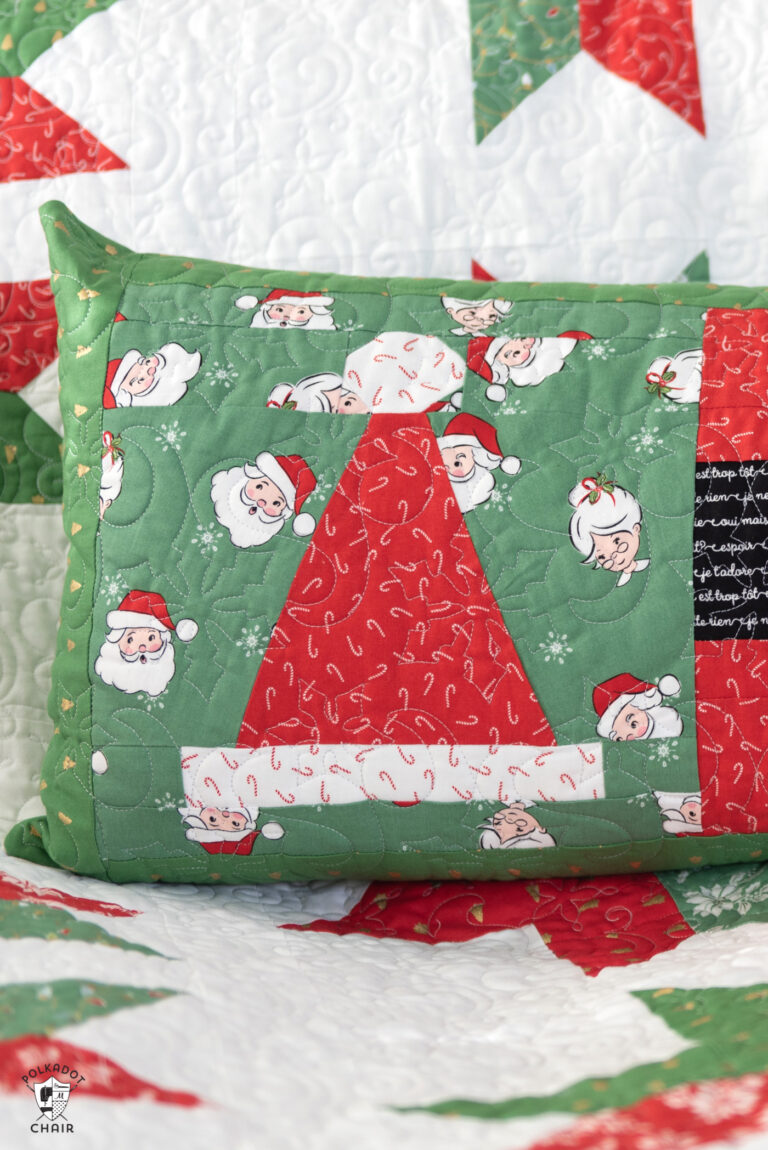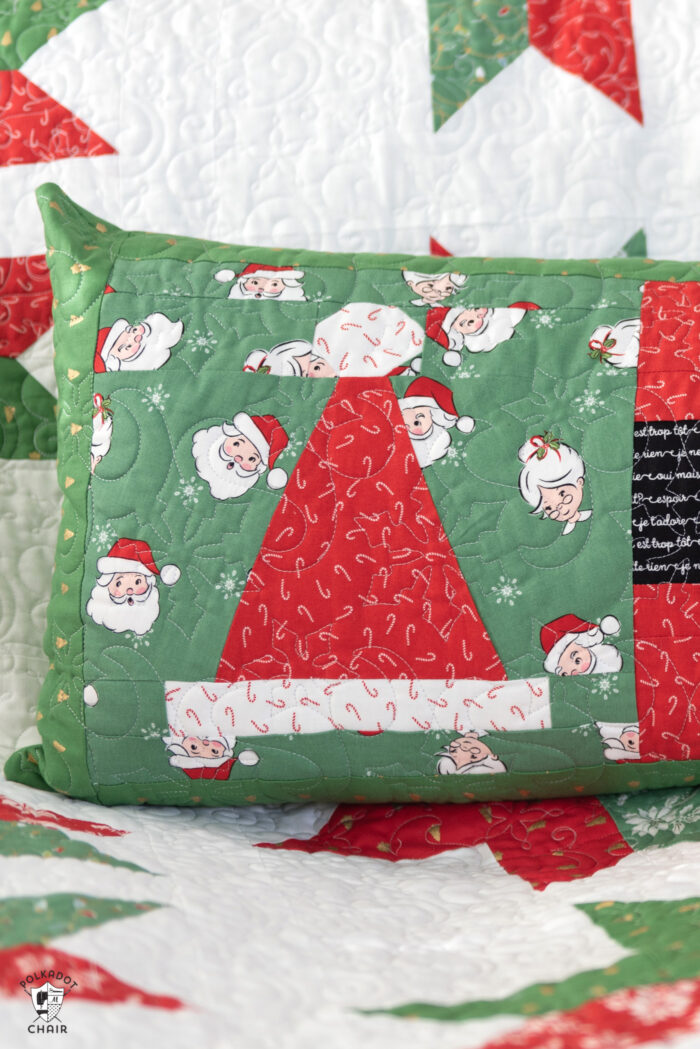 In the video, I share all of my tips for creating your quilt blocks. I go through ways to stay organized as you sew and a few things to watch out for along the way.
Here's a "teaser" of the video.
You can find the full video on my YouTube page.
A Few Tips
1- Make sure that your seam allowance is a scant ¼″ before you begin. If your seam allowance is larger than that, the pieces of the quilt block will not line up properly.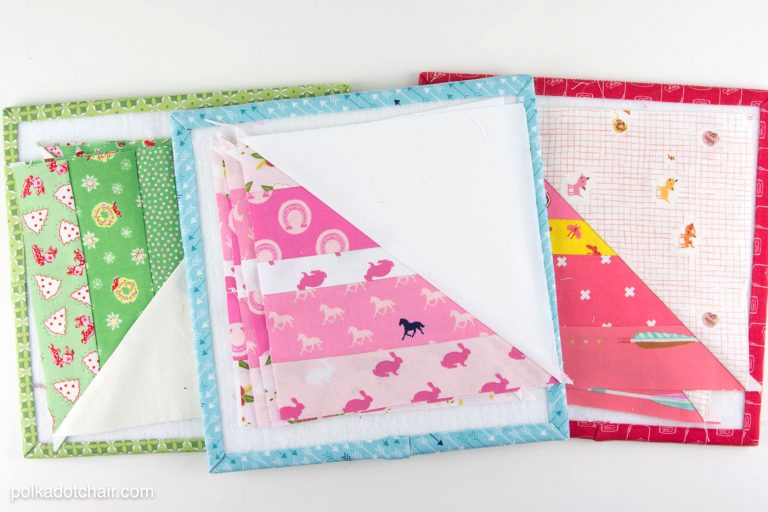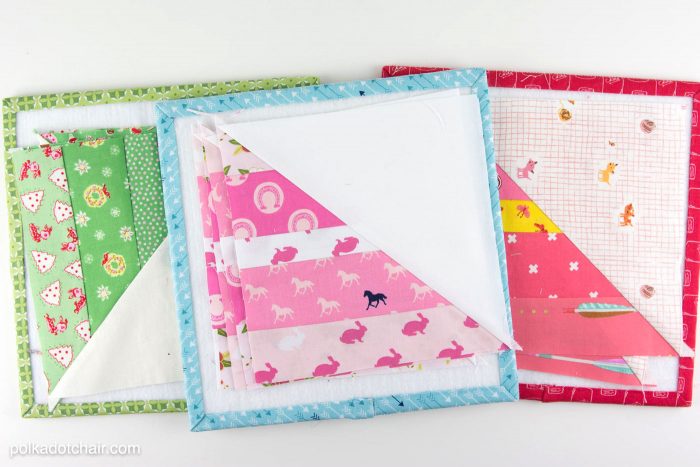 (photo from another project)
2- Keep your pieces organized. I like to organize my cut quilt pieces onto boards (these are the ones I have). It keeps all of the pieces for my block together in one place. This block has some pieces as small as 1″ x 1″. That a size that'ss really easy to lose!
3- Work in batches. If the thought of cutting out 30 blocks for your quilt all at once stresses you out then break it down into groups. Cut out 10 blocks at a time and take a break in between each set. You can find a lot of tips for increasing your productivity as a quilter in this article.
4- I've actually compiled a list of quilt block construction tips. You can find it here. If you have a favorite tip be sure to leave it in the comments section so others can benefit from your knowledge as well!