One year for her 11th birthday, my daughter requested a "un" slumber party. All of the fun of a sleepover party without the sleepover! She sat down and made a list of what she wanted to do for her party and we pretty much stuck to it.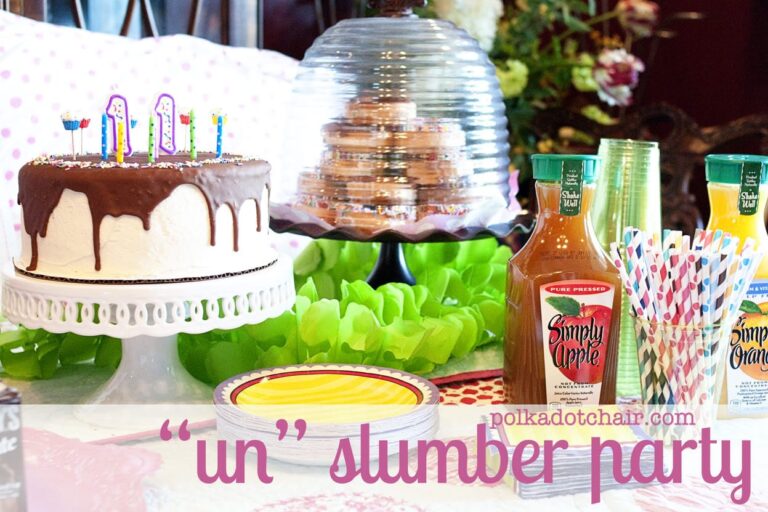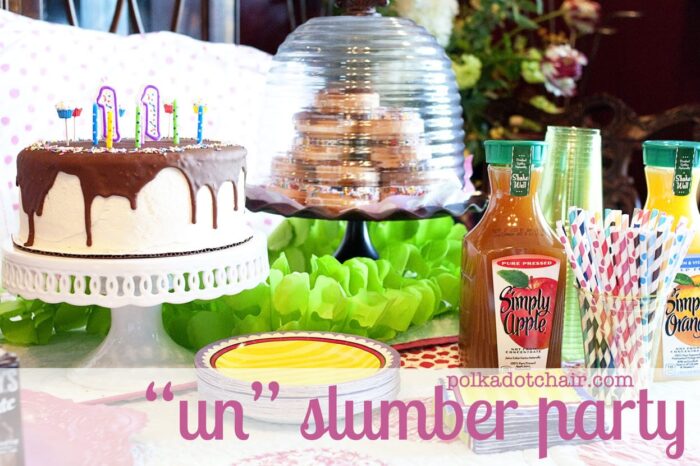 I've always had mixed feelings about sleepover parties. I don't want to get into that debate here. One year I just didn't feel like a slumber birthday party was the right idea for my daughter so instead, we planned an "un-slumber party".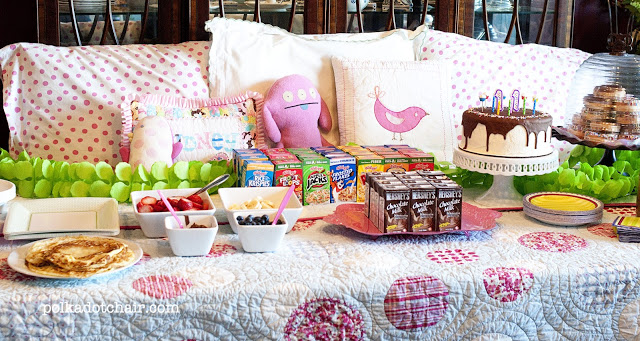 We did all of the fun things that you'd normally do at a sleepover party, but saved ourselves the grumpy kids and a late night of an actual slumber party!
Un Slumber Birthday Party Details:
Invites:
I found some cute pre-made party digital files online and made some cute invites. I just printed them out on photo paper, they ended up costing less than 25 cents each.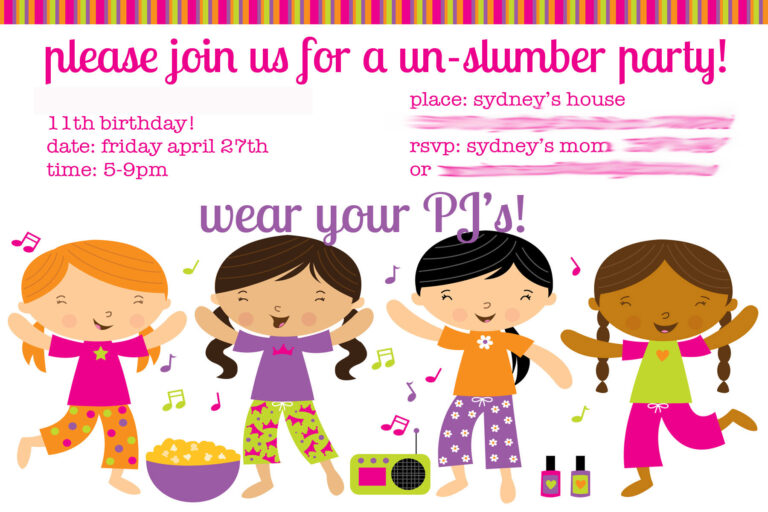 The invites were created with a digital kit from MYGRAFICO.
Slumber Party Activities:
1- Decorate Pillowcases.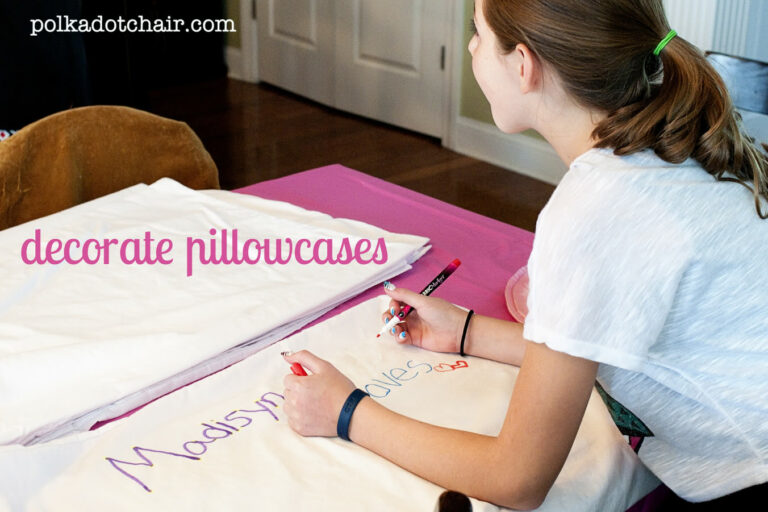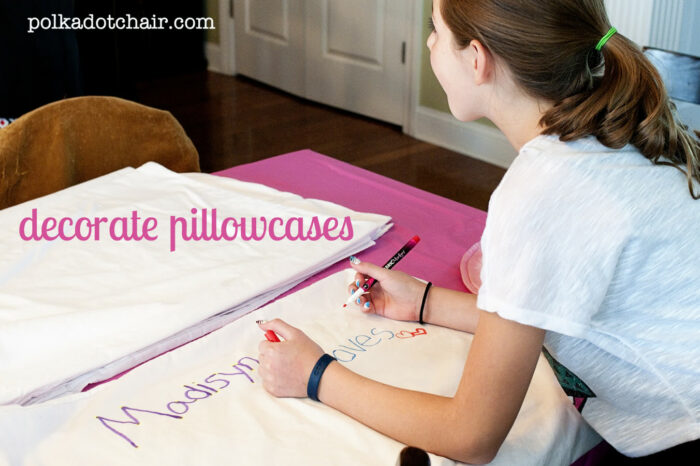 As the guests arrived we had them decorate pillowcases. We just used cheap Walmart white pillowcases and fabric markers. While they watched the movie I threw them in the dryer to set the ink.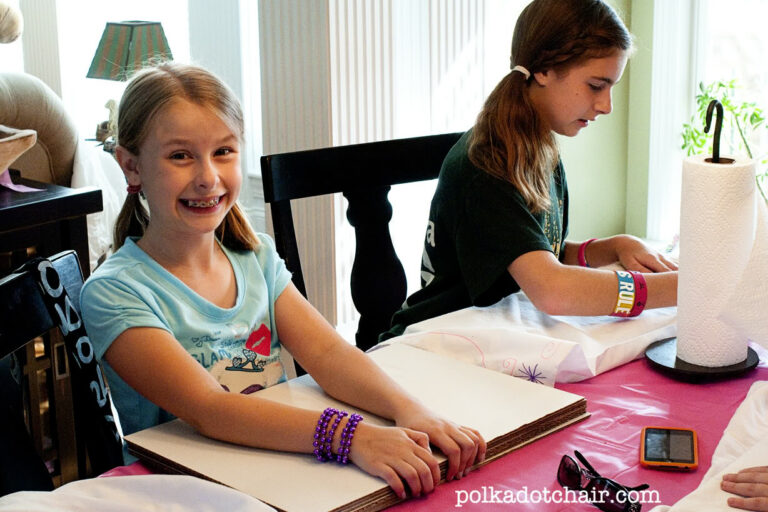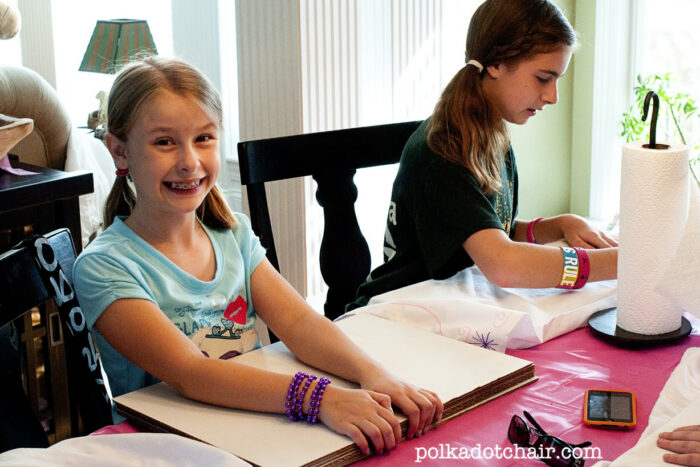 2- Watch a Movie.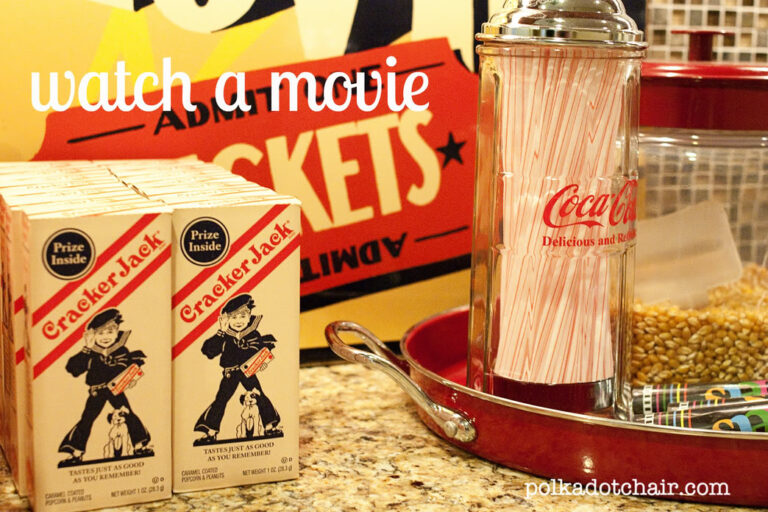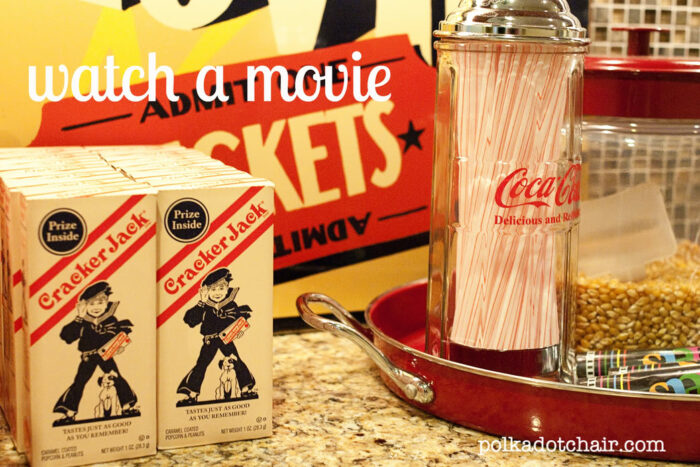 I picked out a selection of my daughter's favorite movies. They watched one movie and had special movie snacks.
3- Make S'Mores.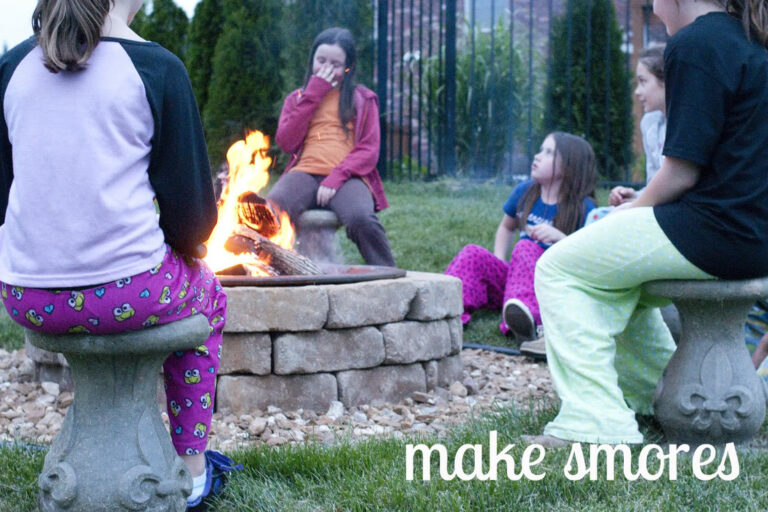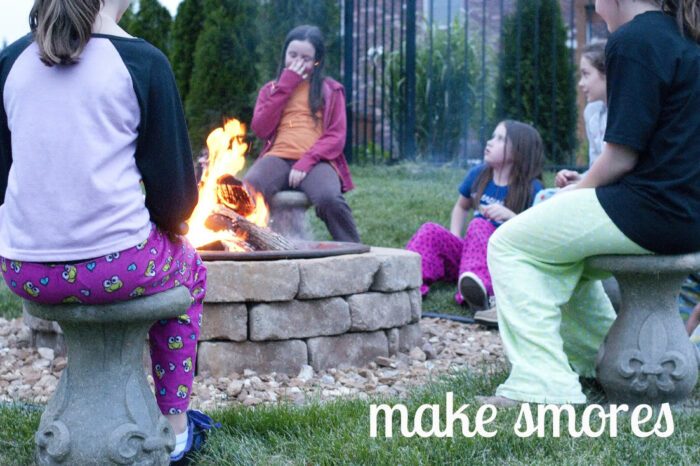 Since the weather has been so nice lately, we decided to have s'mores. We have a fire pit in our back yard and thought it would be a fun way to end the party.
Party Decorations & Favors: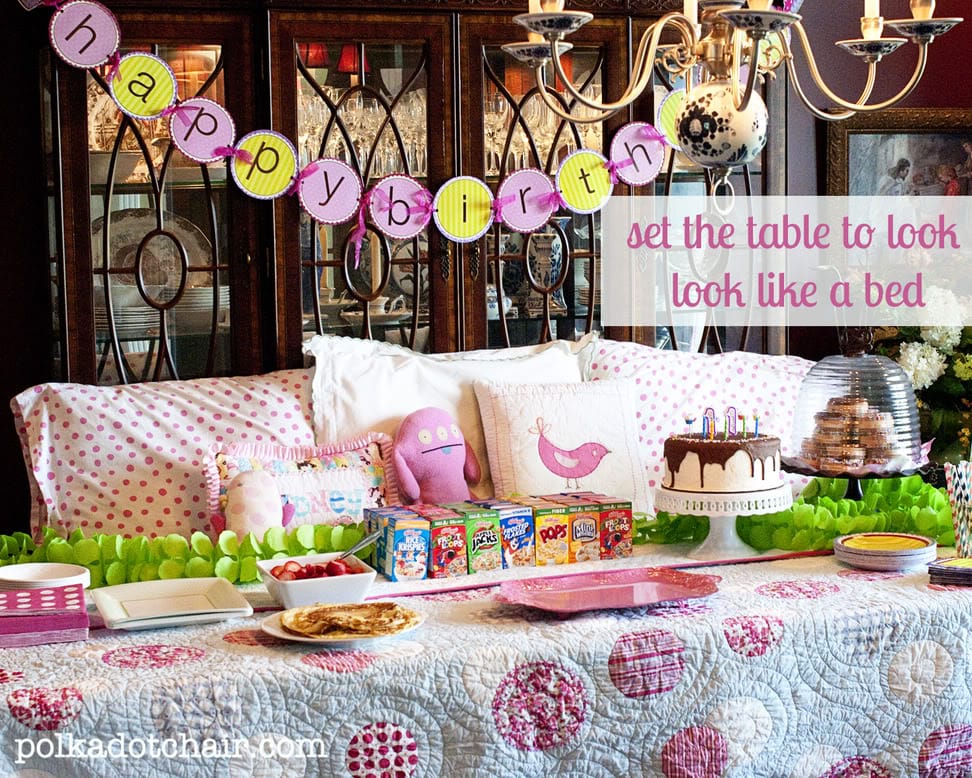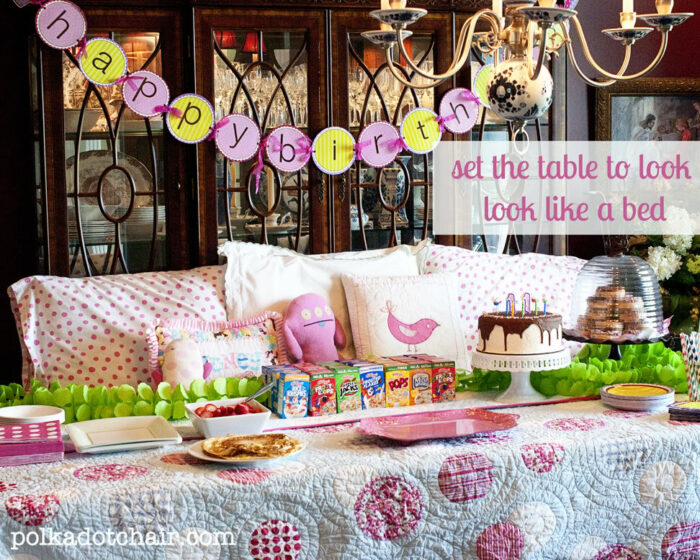 I used a quilt and some bedding and set the table in the dining room to look like a bed.
The treat bags were simple. Just a cute paper bag filled with some trinkets that 11-year-olds would like.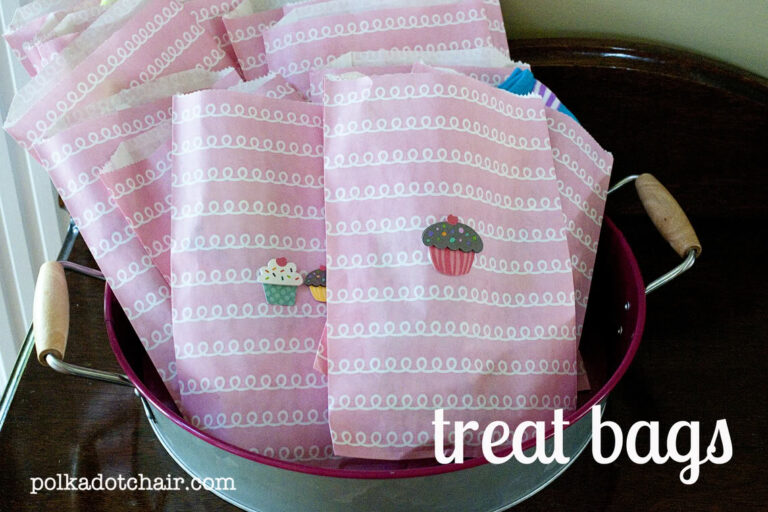 Slumber Party Food: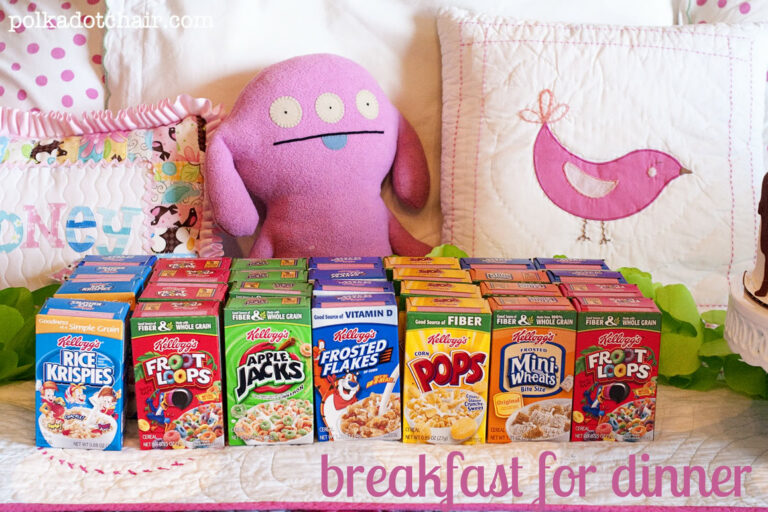 Then they had breakfast for dinner… I only had to cook the crepes… the rest was cereal, donuts, and chocolate milk.
Other food:
Store Bought Doughnuts
Individual Cereals
Chocolate Milk Cartons
Fruit
Juice
& A Birthday Cake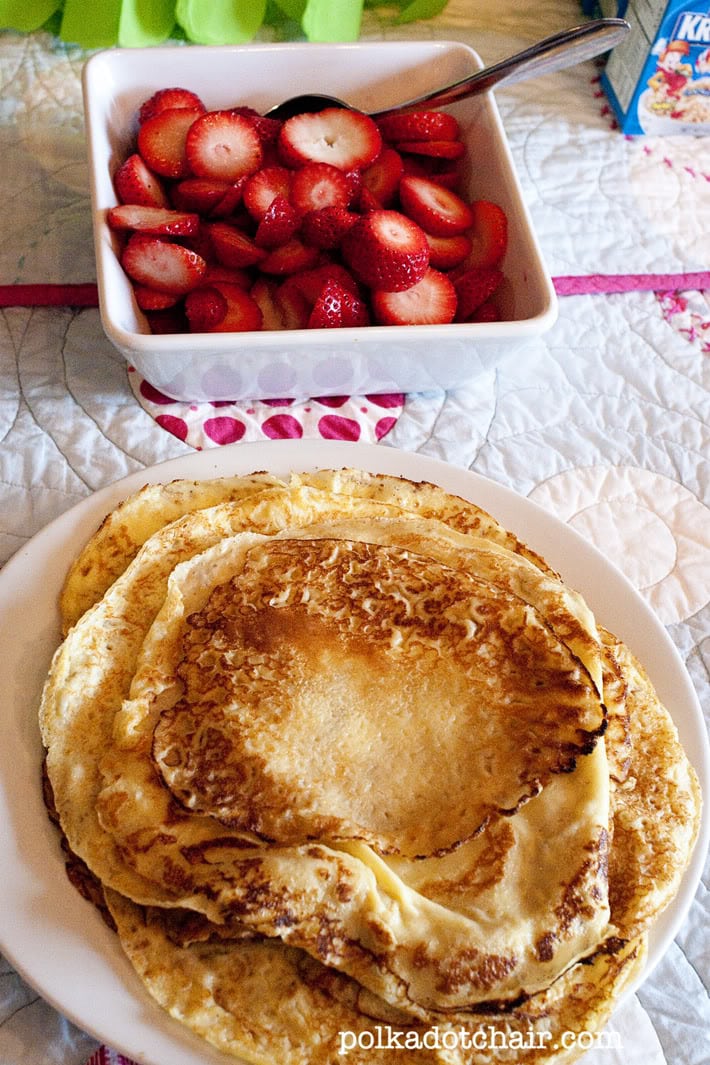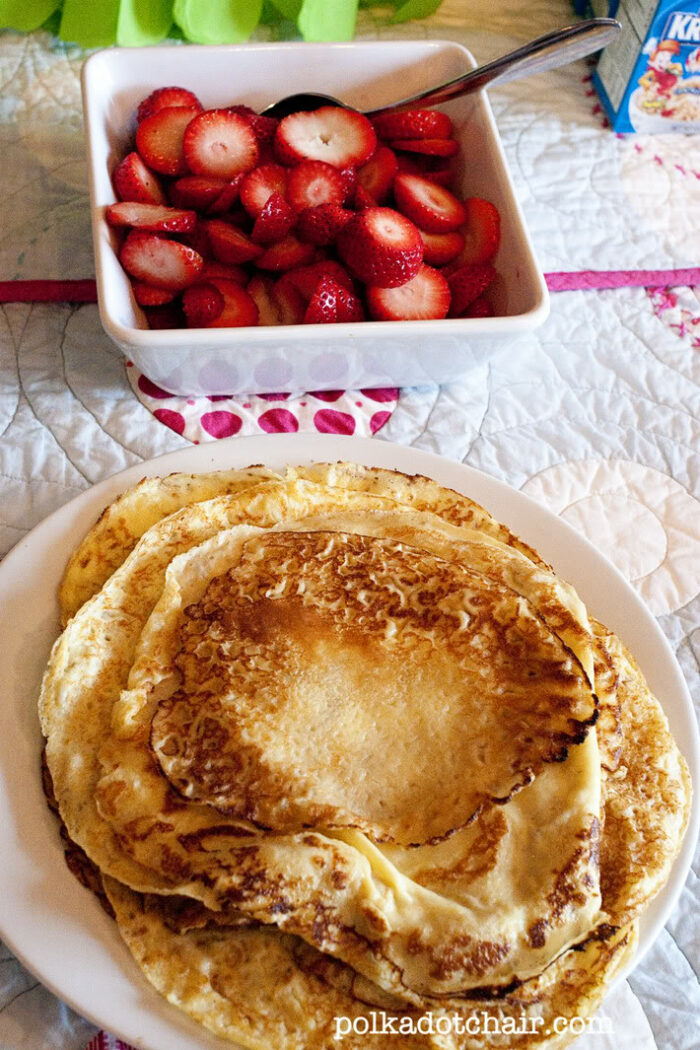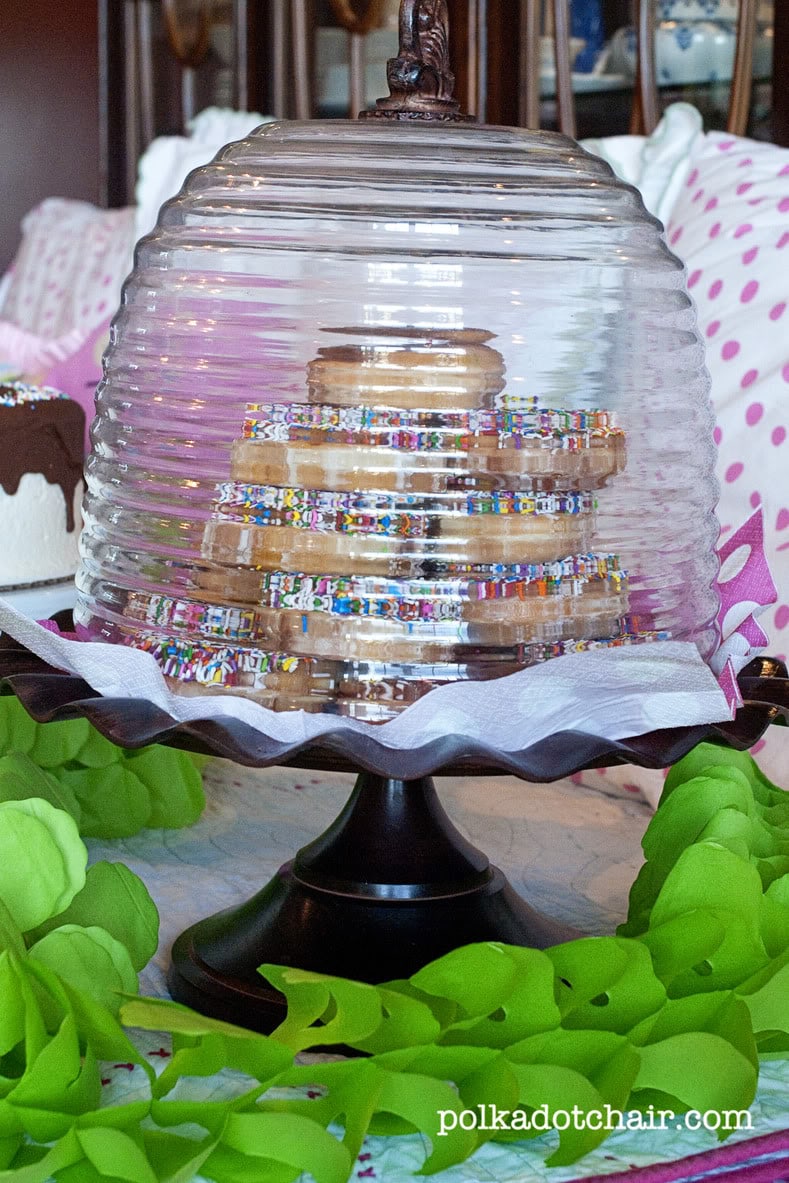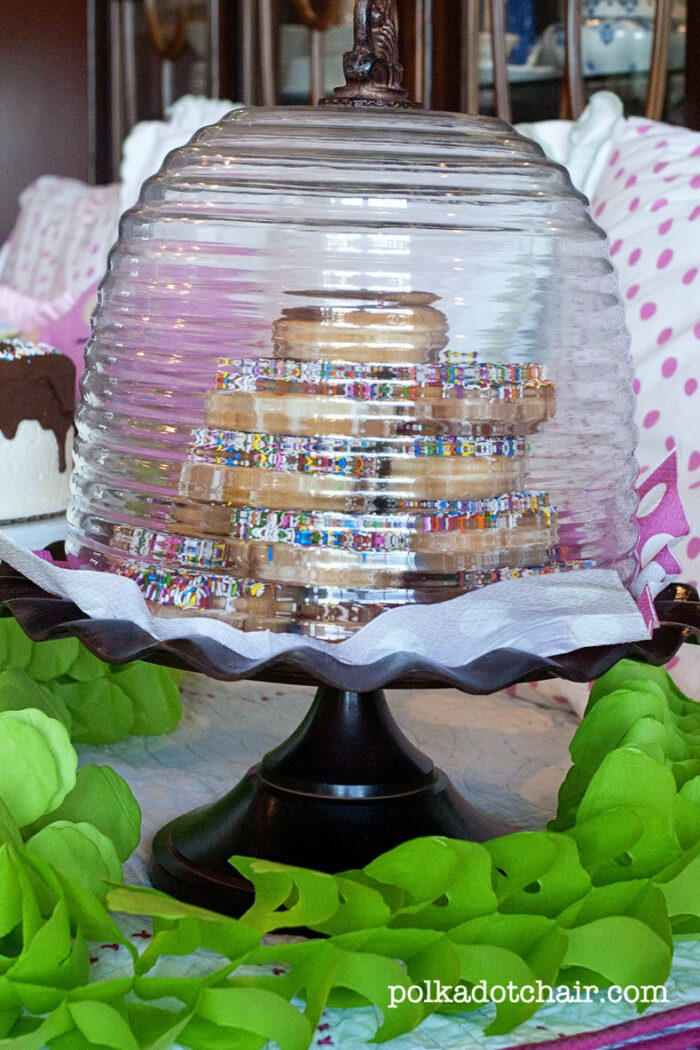 More Fun Party Ideas:
Alice in Wonderland Party Ideas