This is the second post showing you how we painted our kitchen cabinets. You can see post #1 here with a lot more photos of the finished project.  Today I'm going to share with you tips for painting your kitchen cabinets based on our experience.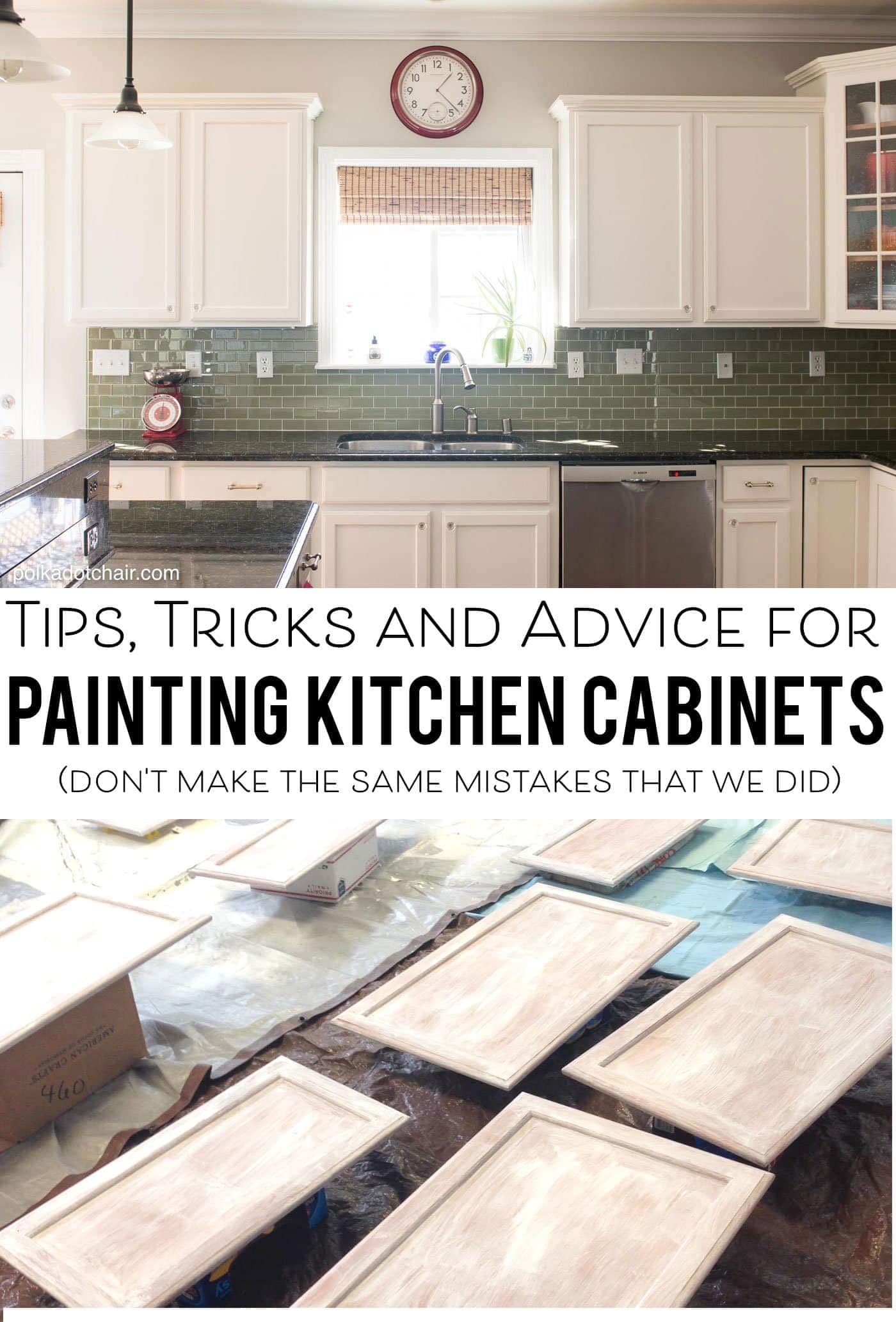 Thank you for all of the great comments and compliments on our Kitchen Makeover. It was a long process (about 7 years) but I'm so happy with how it turned out. I thought I'd dedicate a post to the process we went through to paint the cabinets, given all of the questions left on the last post. We made a lot of mistakes and I'm happy to share with you those mistakes so that if you tackle a project like this in the future that you might avoid some of them.
Let me first say that this is a HUGE undertaking. It's not really a weekend project, more like a "month of weekends project". My husband and I worked mostly on Saturdays and evenings and had everything gone as planned it would have taken at least 2 full weekends plus several other week nights.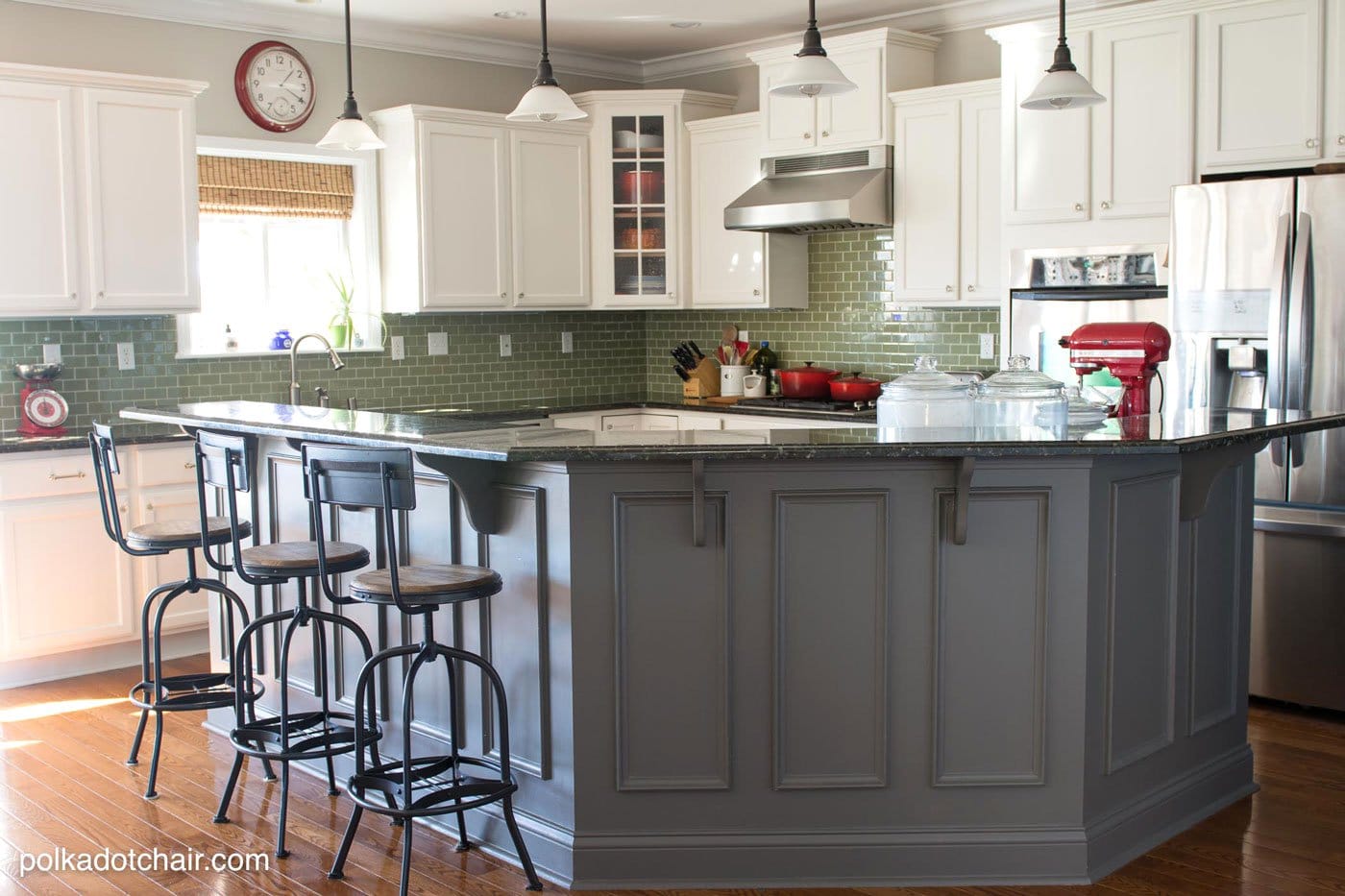 We were really nervous before we started painting. We have tackled a lot of DIY projects in the past, my husband even built a deck and pergola behind our home once. We've painted every room in our home, installed bead board paneling, replaced lights, and installed hardwood floors. But this project was a bit different. I think we knew that if we messed up we could seriously hurt the value of our home going forward. I think that kitchens sell homes, and a bad paint job would mean that we'd either A- have to replace the cabinet doors or B- pay a professional a lot of $ to fix our mistakes. We went back and forth on it for years because honestly there was nothing wrong with the kitchen before, although I would argue that it would have started to look dated soon.
So funny story (well now we can laugh about it but it didn't seem very funny at the time). We practiced by painting the cabinets in our butler's pantry. We went to the paint store, told them what we wanted to do, and they told us what paint to use and how to do it. It turned out great. Even a builder friend of ours said that he would have thought the cabinets we originally white.
After this burst of confidence we decided to tackle the kitchen. We went back to the paint store to get more paint, but this time visited a location closer to our home (same brand of paint, different store). When we tried to buy the same paint that we used in the butler's pantry the kid at the counter said they didn't make it anymore and and to use this other paint instead. So we did.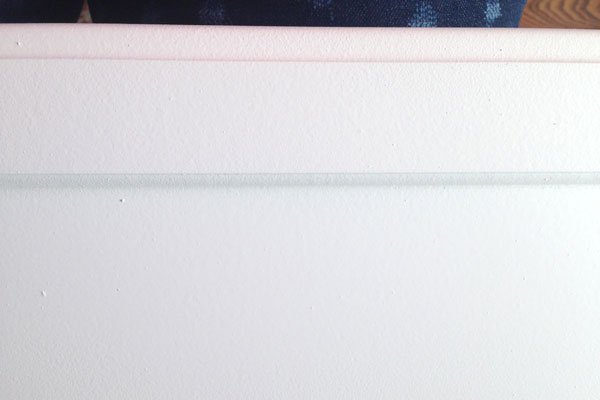 (you can see the orange peel texture in this photo)
As the cabinets started to dry we realized there was a problem. The finish was chalky and there was an orange peel texture on the cabinets. I read online about how to fix it and could not figure it out. We changed the settings with our paint sprayer, changed how much the paint was thinned and made a few other adjustments  Every time I thought we had resolved the problem the solutions didn't work.
Grumpy and tired we stacked up the cabinet doors in the garage (don't do that they stick to each other) and left them alone while we decided what to do next.
Just by coincidence we stopped in the first location of the paint store because we were running errands in the area. We were buying paint for another project, and I noticed that the same guy was there that we talked to originally. I told him the problems that we were having and asked if there was ANY way that we could get that first paint again, a special order or something? He proceeded to walk over to a shelf in the store and picked up the paint.  It was right there the ENTIRE time!
We told him how the cabinets looked and he told us we needed to sand off all of the other paint then start over again.
So we began step 2 of the whole process AGAIN.
Here is what we did the 2nd time that worked, and I'll never paint cabinets with any other way again.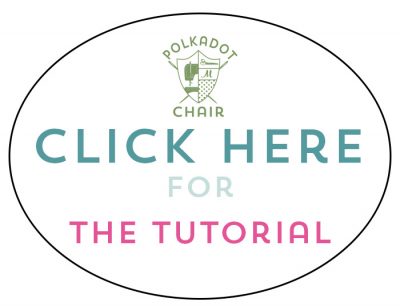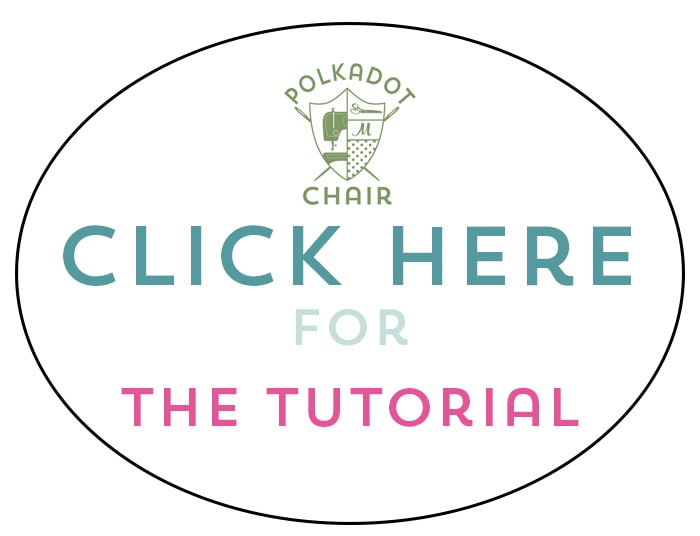 336