Who says you have to put away all of the cute decor after the Holidays? This Wool Applique winter mat is charming and cozy and perfect to add a bit of warmth to the long winter days! Amy is sharing a free tutorial showing you how to make one for your own home.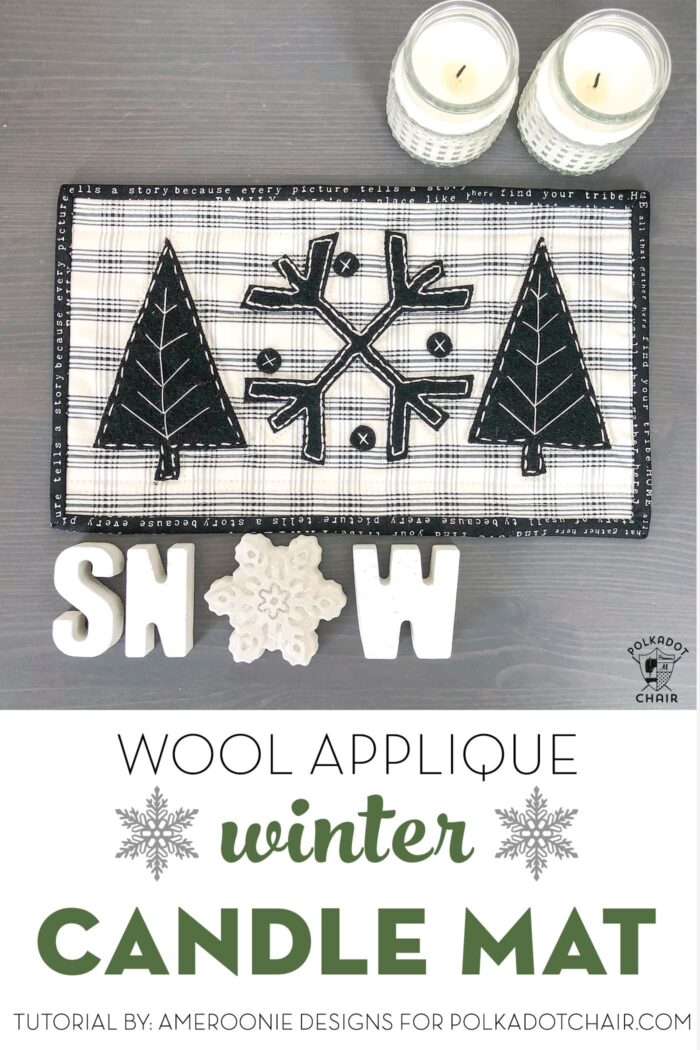 Hello there friends! It's Amy from Ameroonie Designs, here again, to share with you this fun Winter candle mat tutorial.
I love the feeling of the house after putting all the Christmas decorations away, it always feels so fresh and clean. But, I also feel a little disappointed that I don't have many winter decorations to fill in some of the gaps and warm up my home for the months ahead.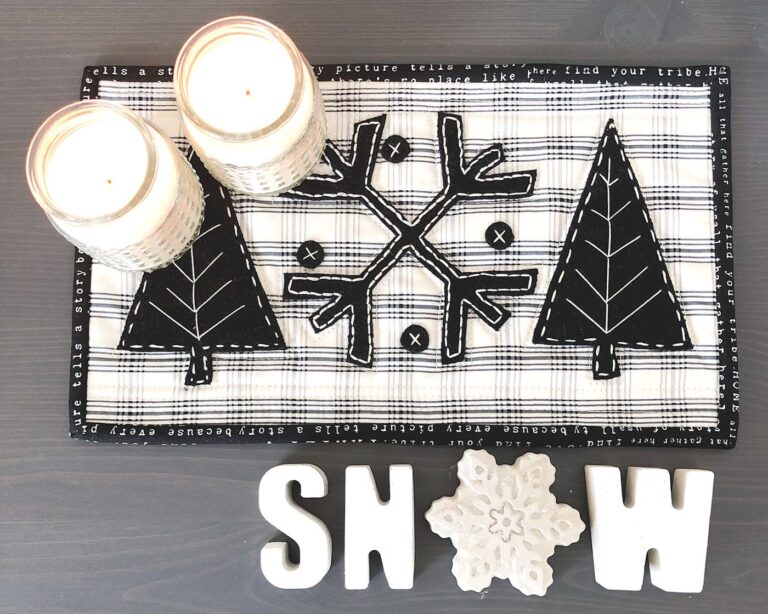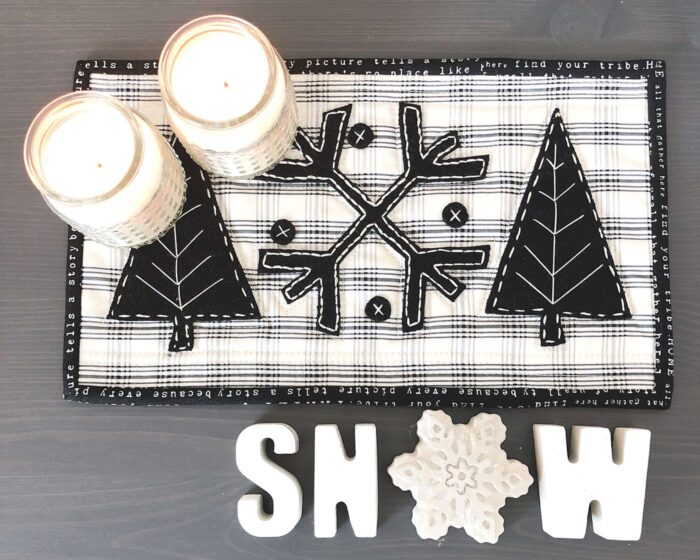 This year I am working to change that and I'm determined to create that Hygge feeling that has been so popular lately. It means to create a cozy, comfortable atmosphere and focuses on light and texture.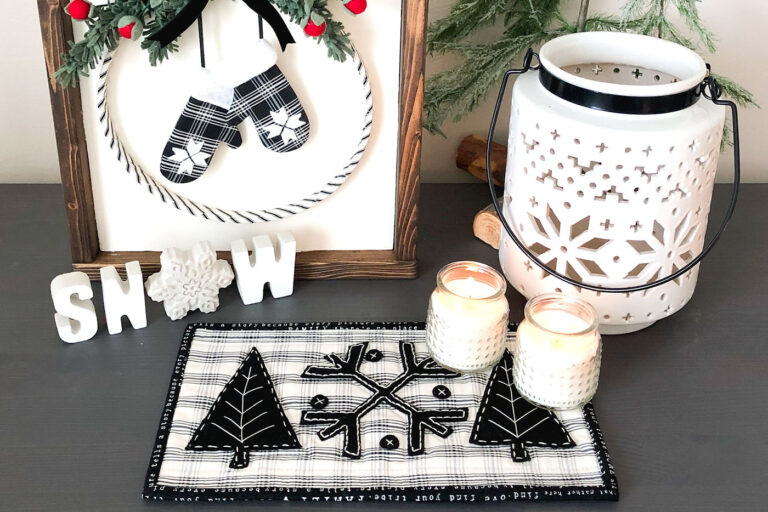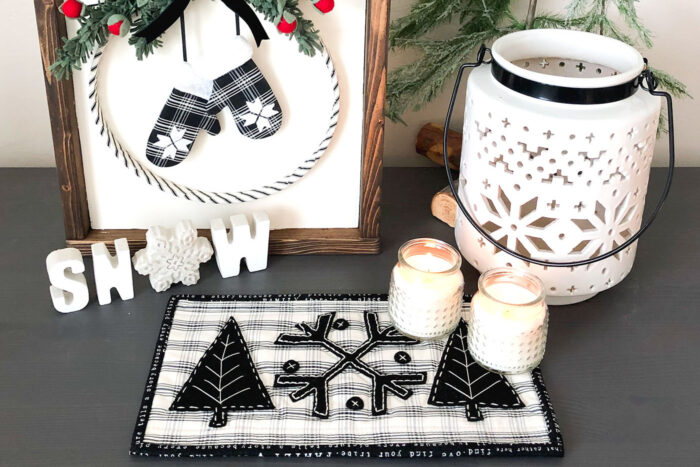 This is where the candle mat comes in. Not only is it a home for candles to rest, but the woven wool applique and embroidery also adds texture and interest to this simple decor piece. I think you'll love how fun and simple this is to make.
Wool Applique Winter Candle Mat Tutorial
Note: Do not leave candles unattended with this or any other material.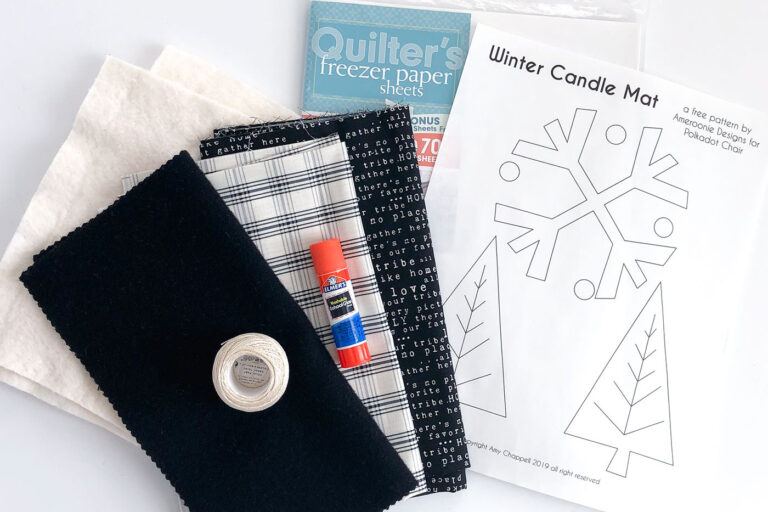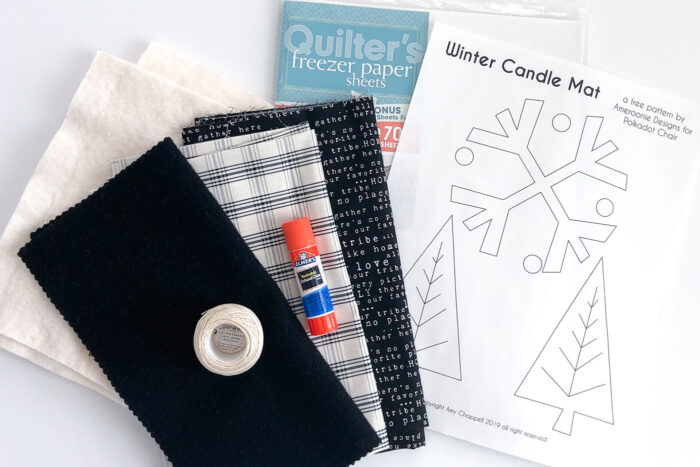 How to Get the Printable Pattern Pieces. You can download a copy of the pattern pieces used in this project in our Template Library. Access to the library is for our Newsletter subscribers and subscriptions are free. Please CLICK HERE and follow the instructions to download the pattern pieces. PLEASE READ the instructions on that page. NOTE: The download only contains the pattern piece, you still need to read this tutorial to complete your project.
That's it! So quick and fun!
And if you're looking for more ways to add some cozy touches to your decor this winter, you might like this fabric tree tutorial: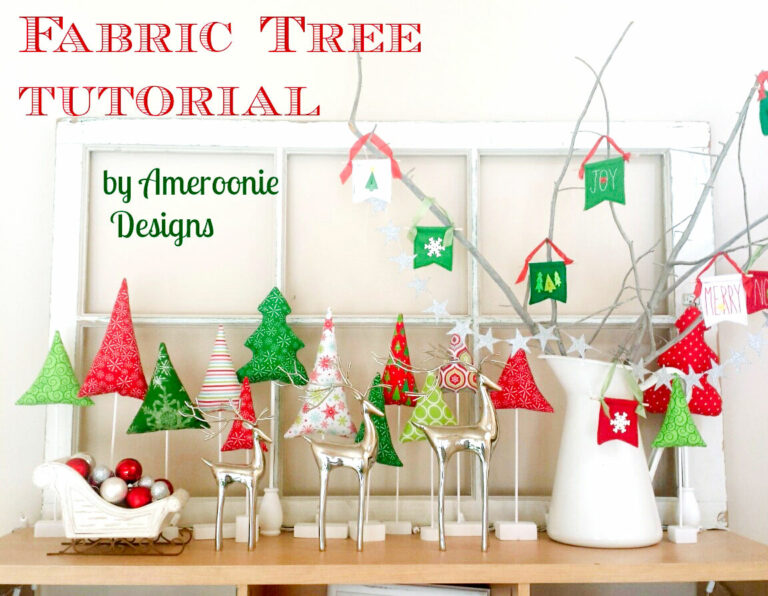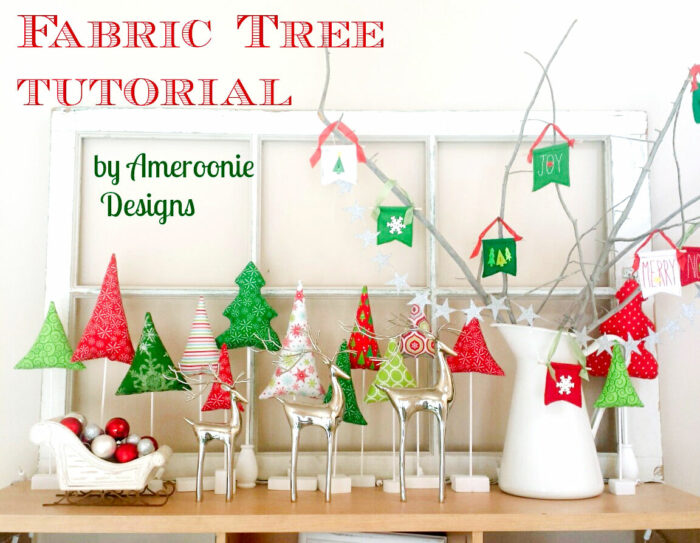 or this banded pillow cover is a fun project as well.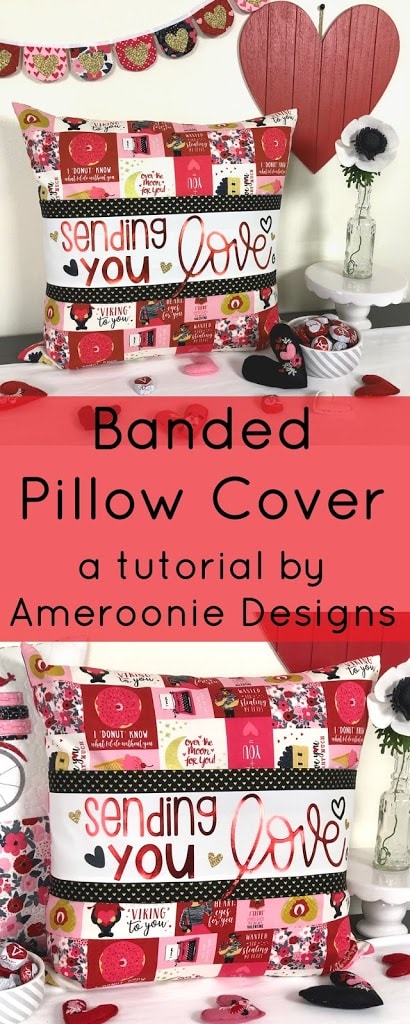 About the Designer: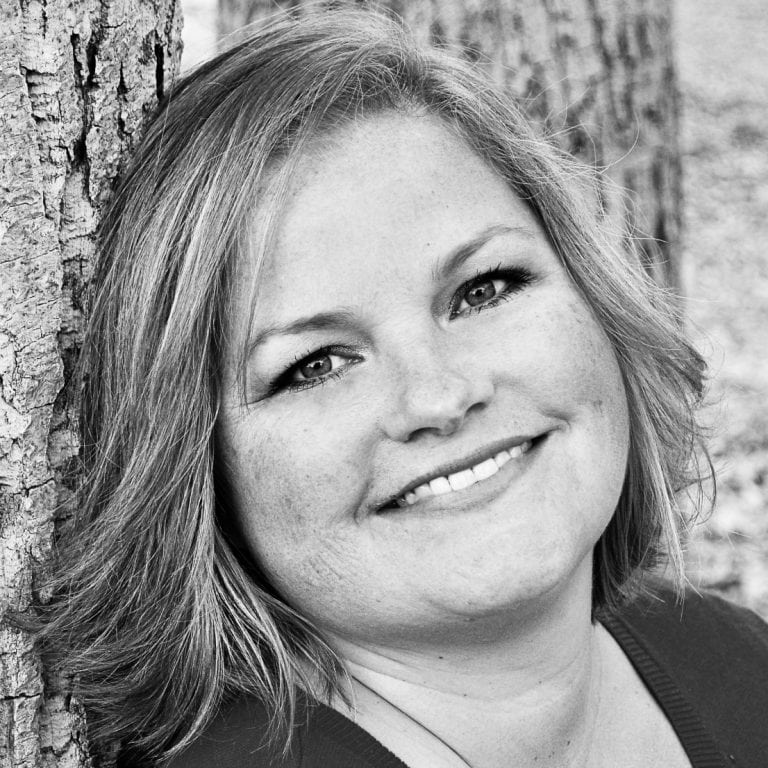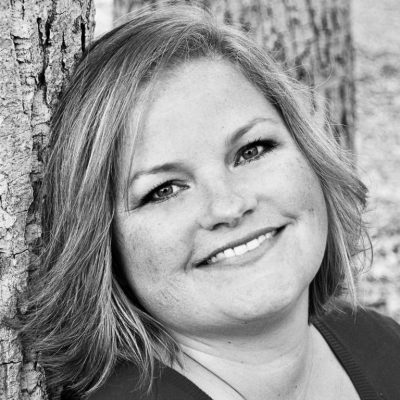 Hi! My name is Amy Chappell and I blog over at Ameroonie Designs. I currently live in Wyoming with my husband and 6 kids. I love being a mom but needed an outlet that would give me something to do that stayed done, enter sewing and creating. Love the satisfaction of taking fabric and ideas and making something new. I also love that blogging has given me a way to meet new people and find a community of amazing people who love fabric and sewing as much as I do.
xoxo,
Amy
Ameroonie Designs
www.amerooniedesigns.com
More Projects To Make with Wool:
Wool Felt Applique Flower Pincushions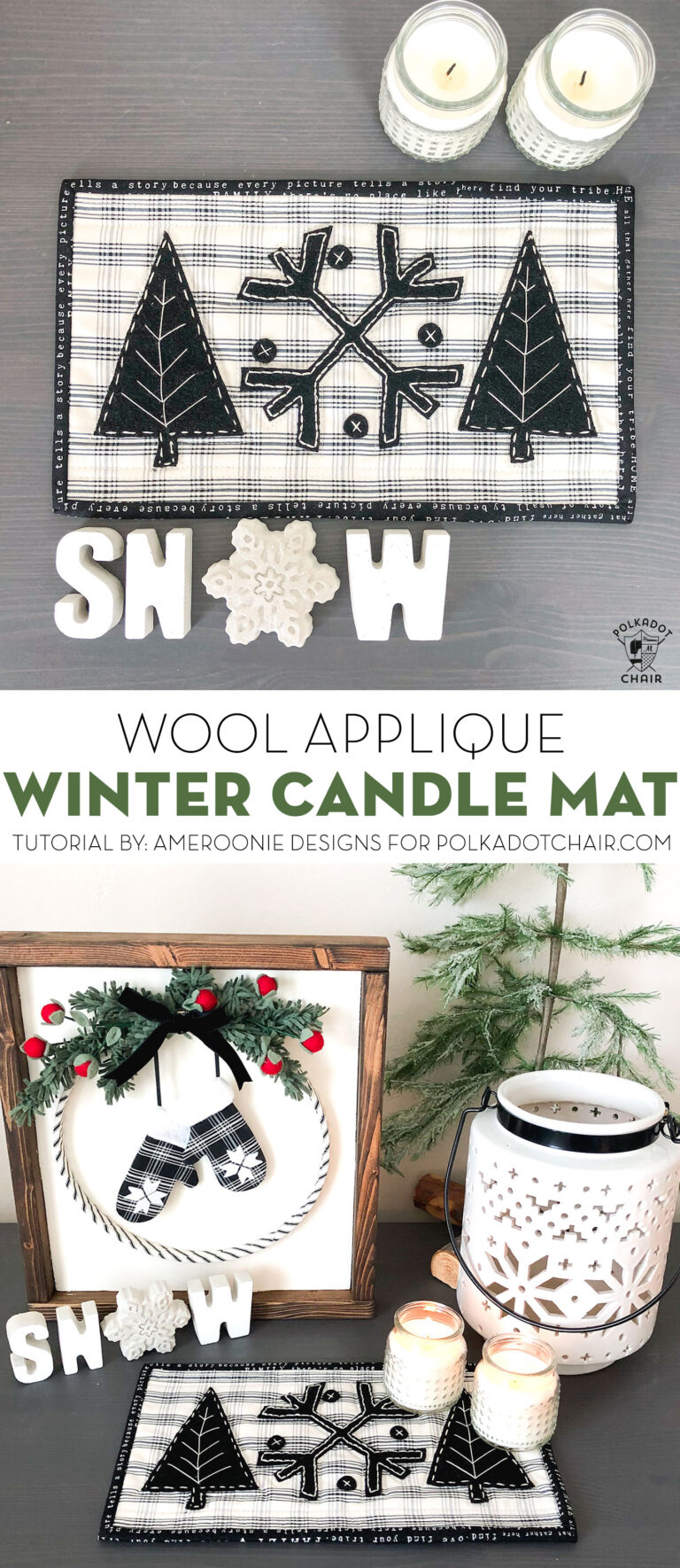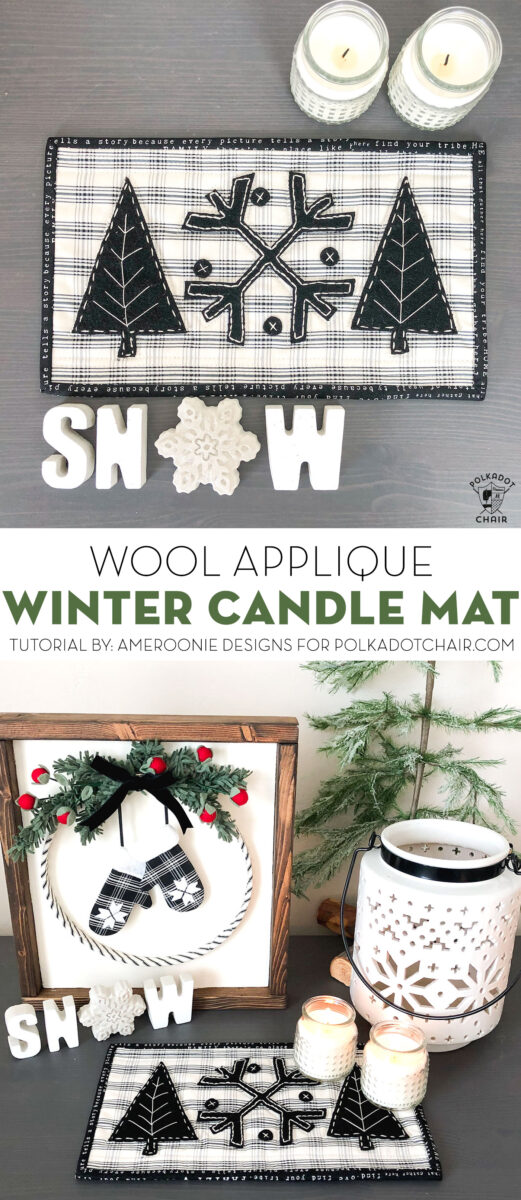 Click for Print Friendly Version