If the warm weather has you itching to make something fun to wear for Spring, then I've got 15 suggestions to get you started! Here are 15 Simple Spring and Summer Wardrobe Sewing Project ideas.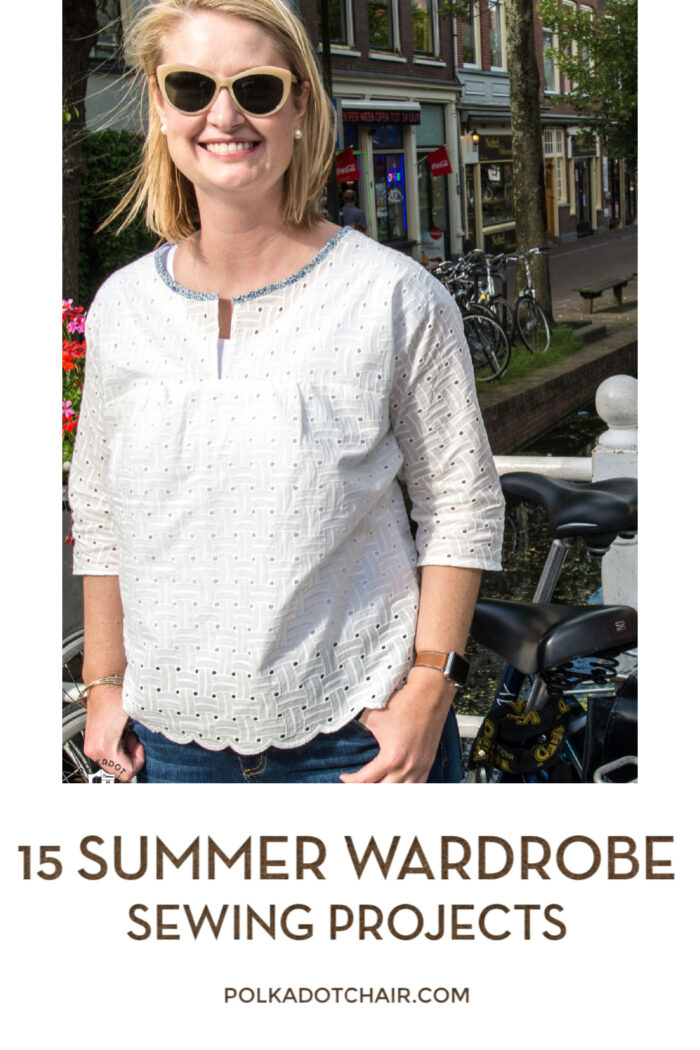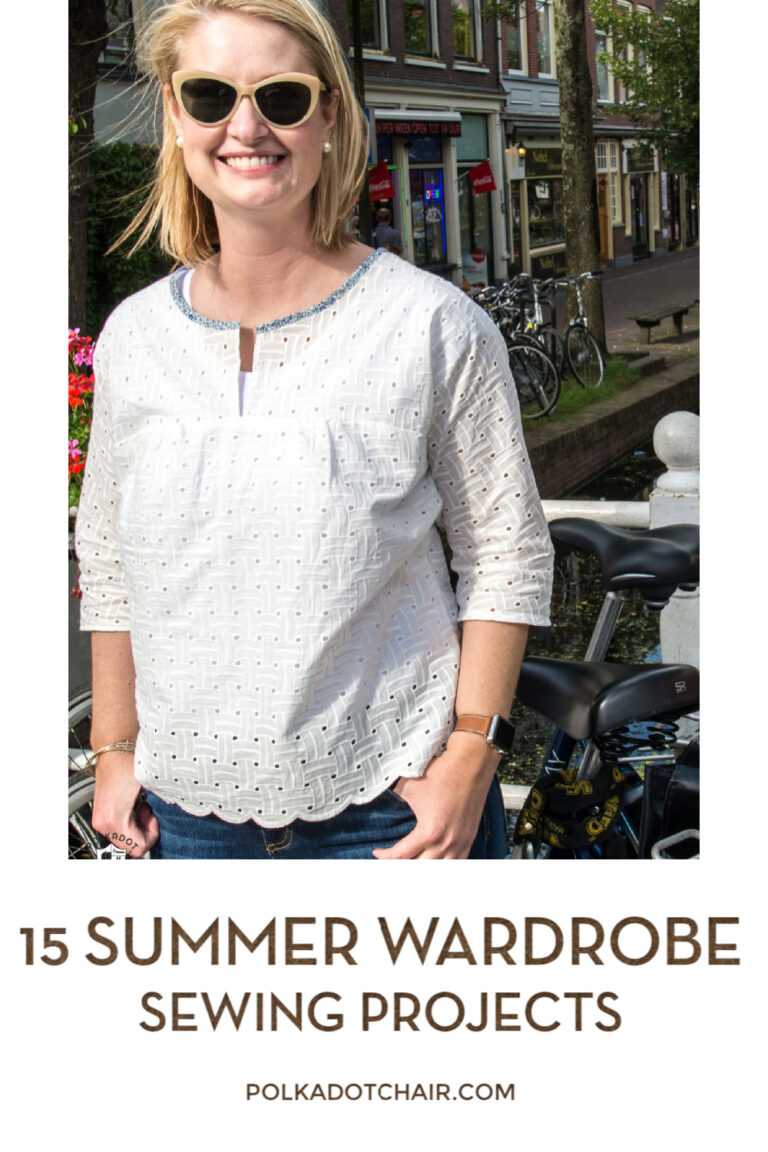 I spent the last few weeks going through my pattern stash and scouring Pinterest for project ideas for Spring and Summer Wardrobe items to sew. I thought today, that I'd share with you some of what I've found, just incase you've got the "Spring sewing bug" too.
Table of Contents
A few of these are projects I've completed in the past, a few are projects on my immediate "to do" list and a few are things that I think are really cool and want to add to my "to do" list.
Most of these projects are patterns from independent designers, so there is a cost. I don't mind supporting indie designers and figured you didn't either. A few of the projects are free tutorials online.
Easy to Make Summer Tops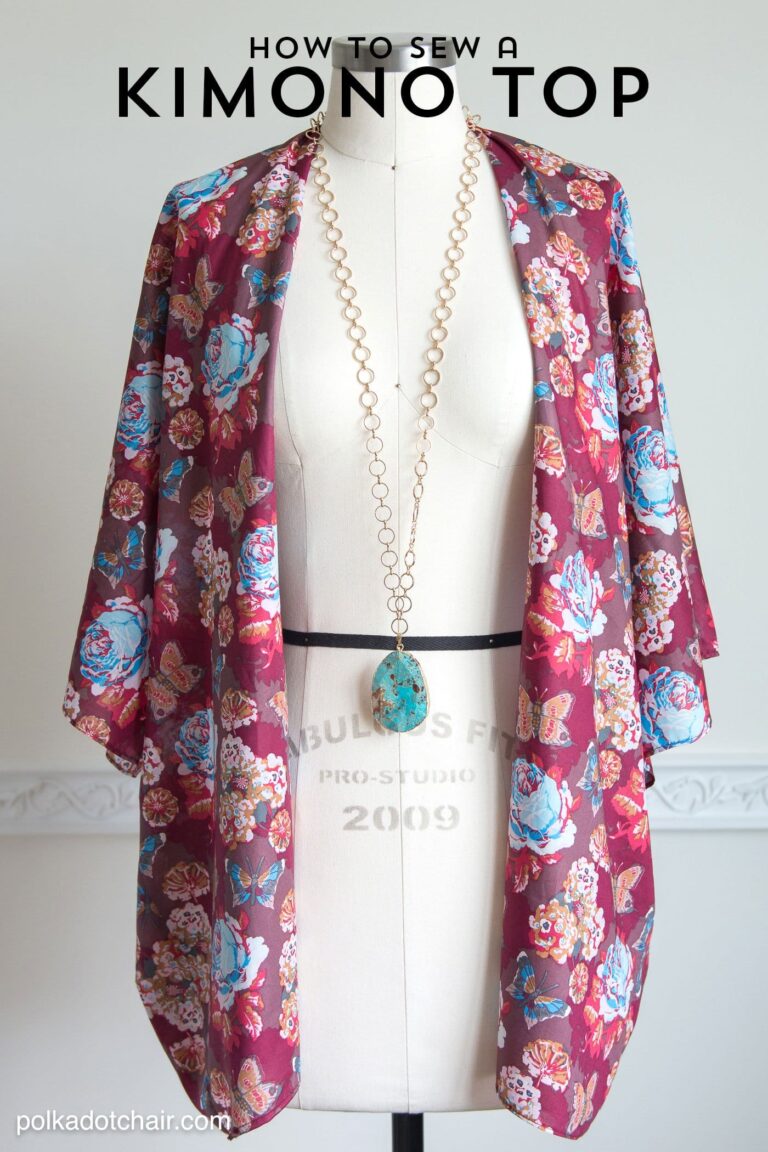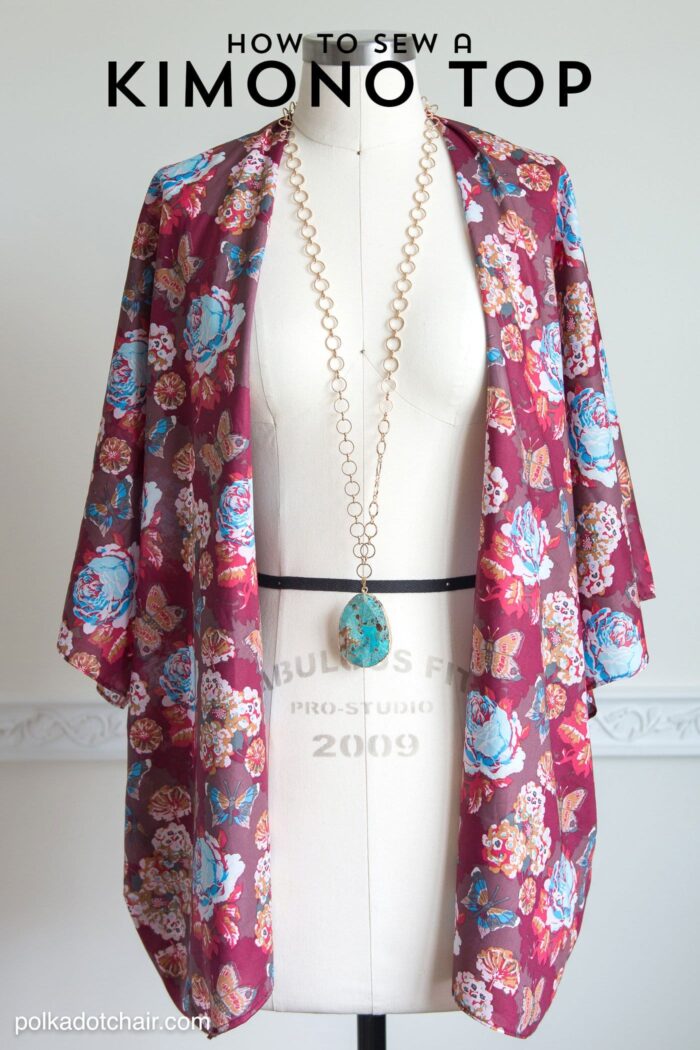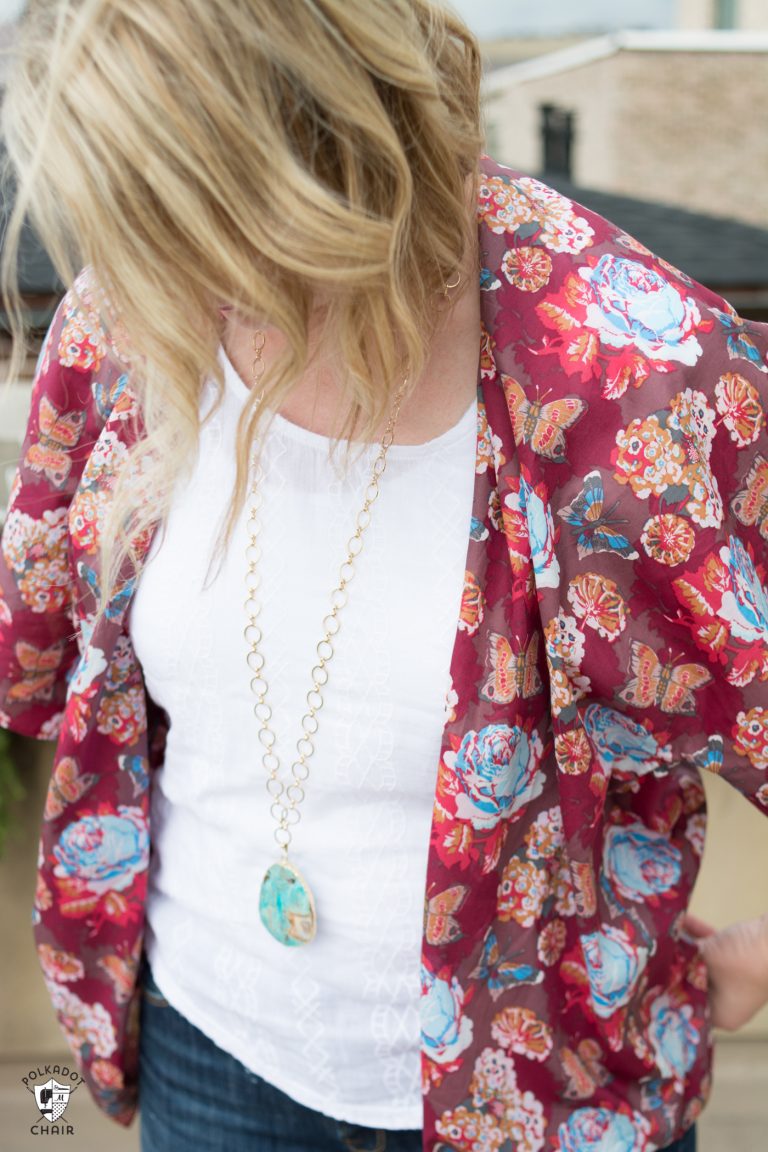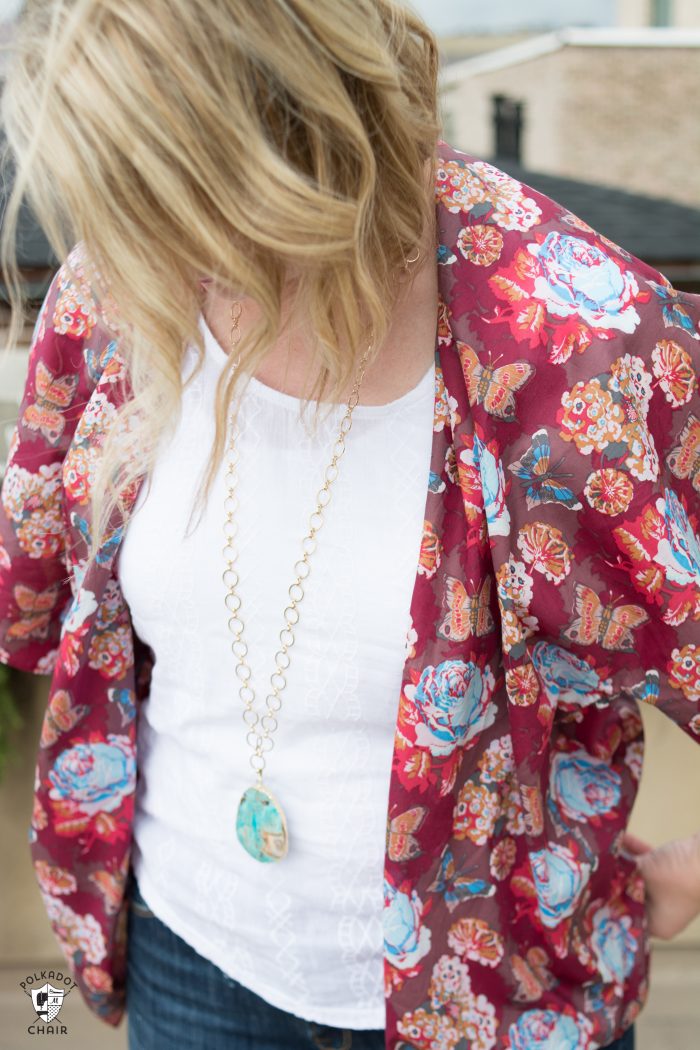 A few summers ago I became obsessed with Kimono Tops. I don't know why, but I really wanted to buy a cute one to wear during the summer. Even though it is very hot and humid here, it's also really chilly indoors most of the summer.
Most places keep the AC set so low that I'm freezing all the time. I picked up a tunic to buy at a store and it was over $100. I looked at it and realized it was just a giant rectangle so I made one for myself. The whole process was pretty simple, to get the full tutorial to make one CLICK HERE.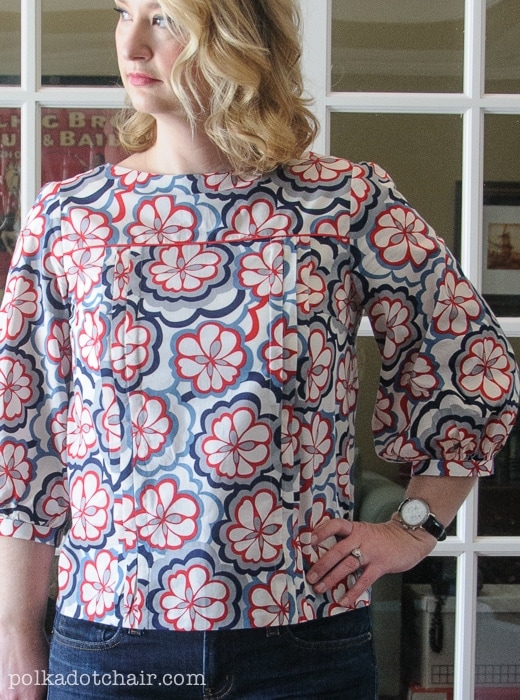 2-Mathilde Blouse; Tilly and the Buttons
I made this blouse a few years ago and it has been in regular rotation ever since. I have plans to make another one this summer out of navy seersucker. Just a note, I wish I had made the top 2″ longer. I'm tall and it's not quite long enough for me. Also, next time I'm going to add an invisible zipper to the back. The original version closes with buttons and I hate that I can't get myself dressed.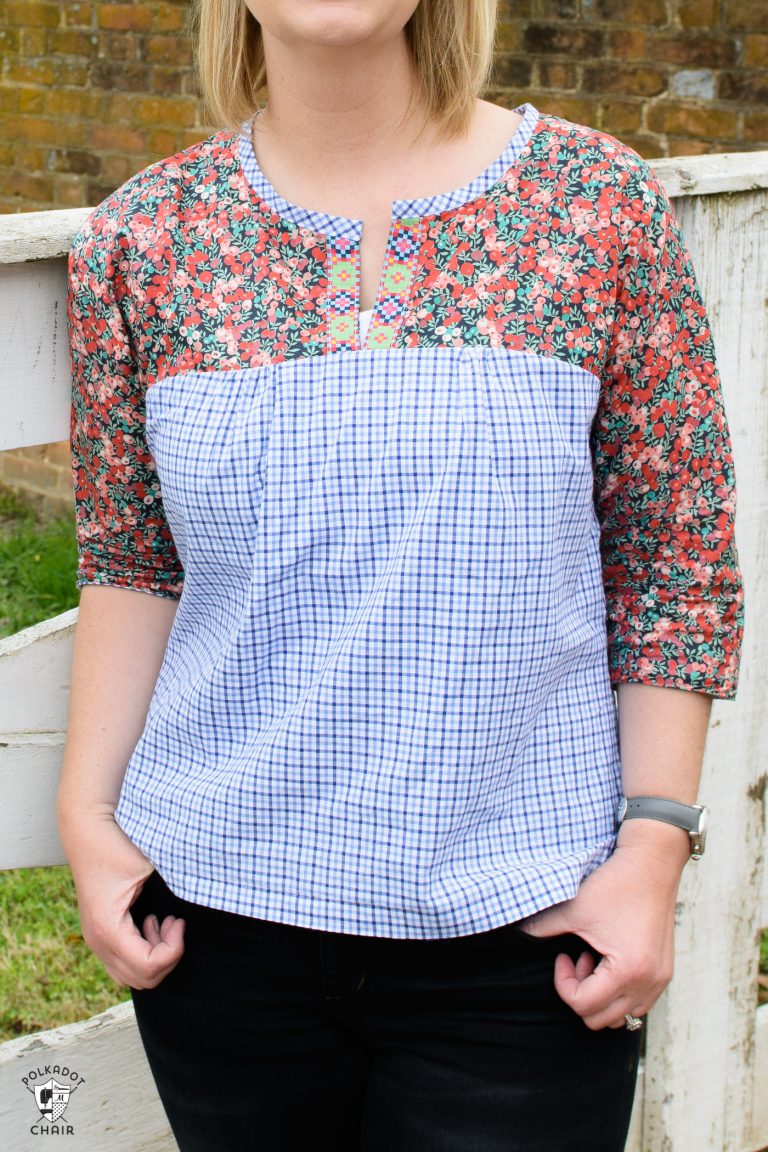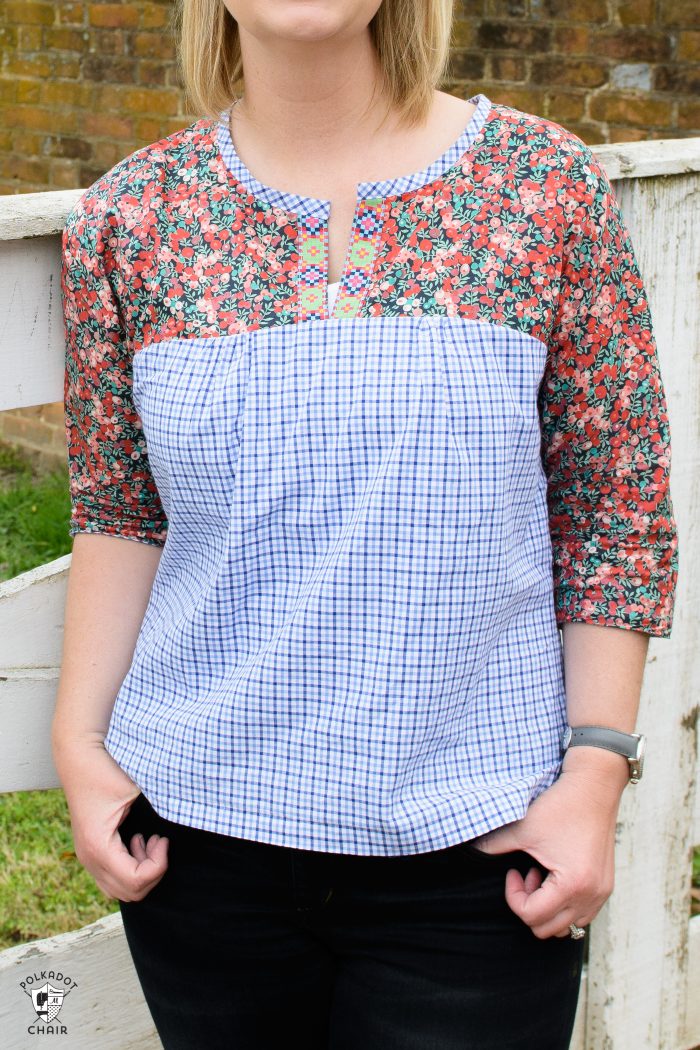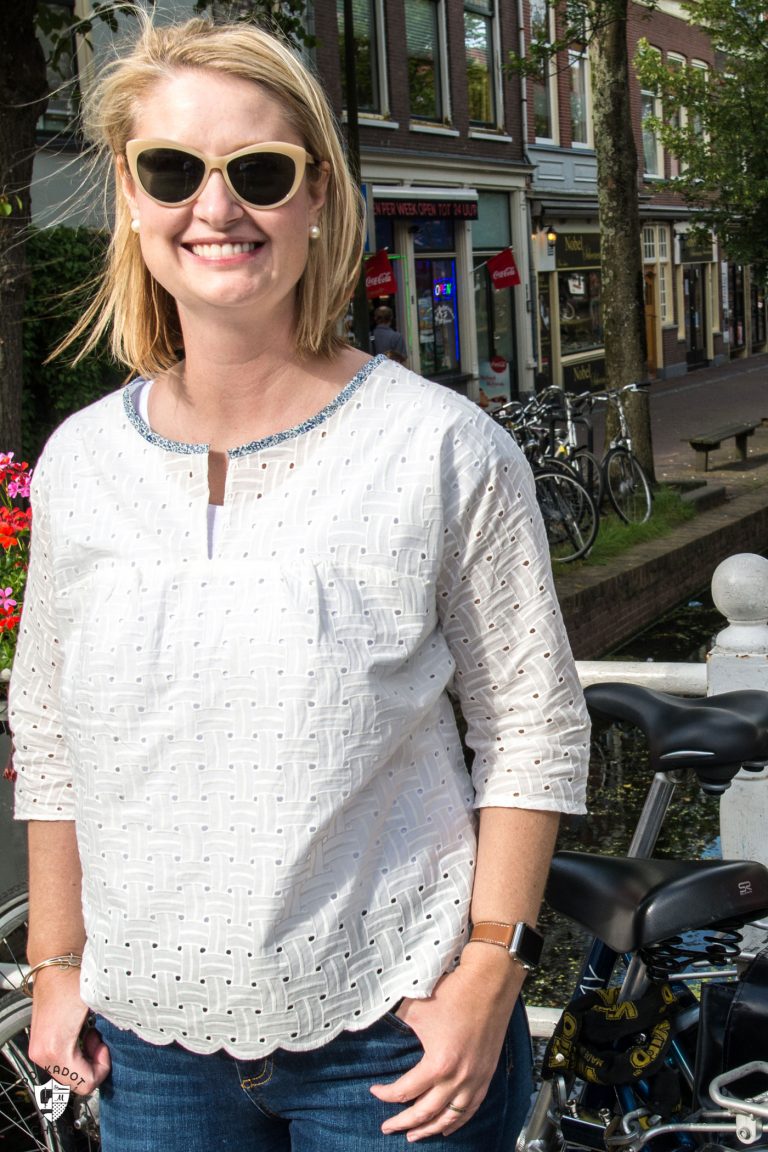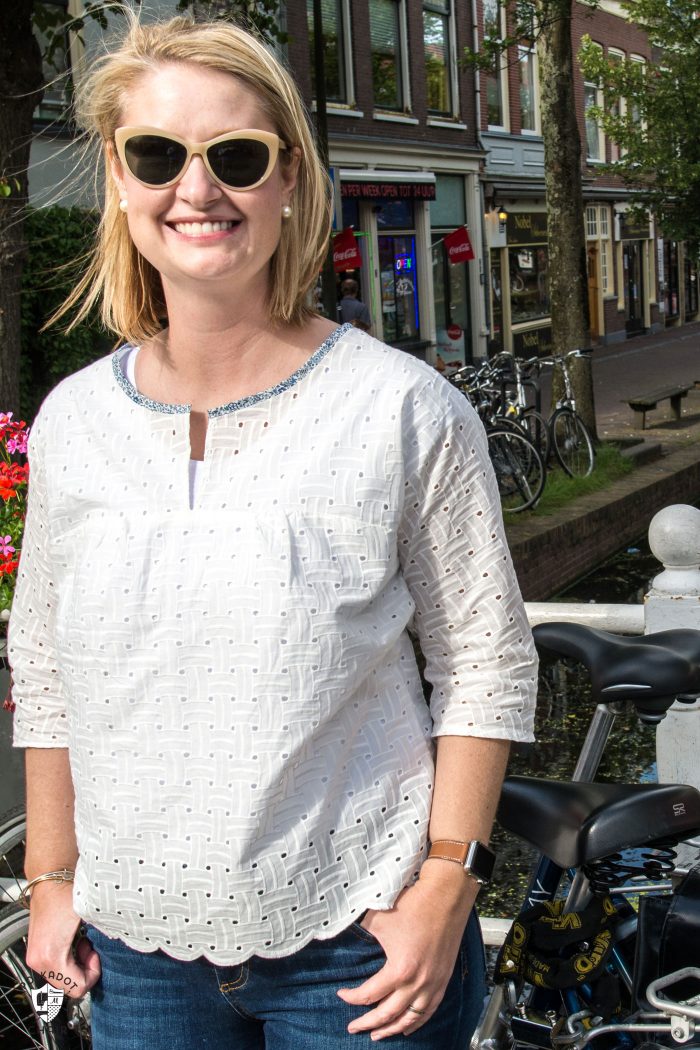 3- Well Composed Top; Anna Maria Horner
I have made this pattern twice I like it so much. It's roomy through the shoulders which I love. The first time I made it I did not make it long enough (you'd think I'd have figured that out by now) You can see more details about the top version on THIS POST.
The second one I made out of white eyelet since I never seem to have enough white tops during the summer. I added a bit of blue liberty fabric as trim around the neckline as a contrast. I have plans to make a 3rd top this year, I'm just debating about which fabric to use!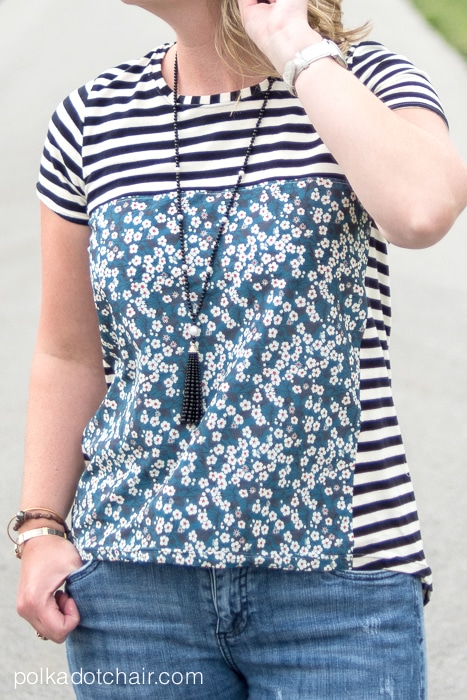 4- Metro T-Shirt; Liesel and Co
I added a panel of Liberty fabric to the front and lengthened the back a bit. You can read more about the project HERE.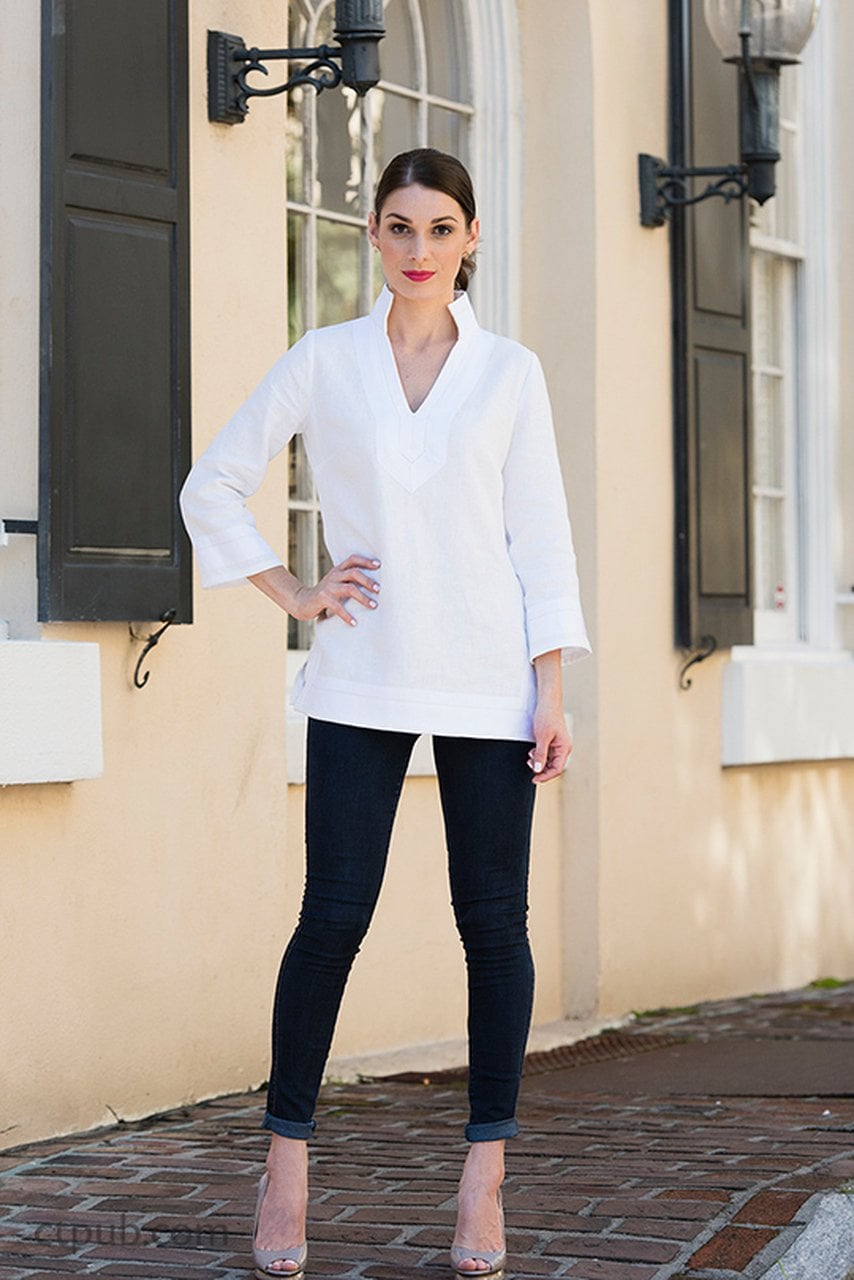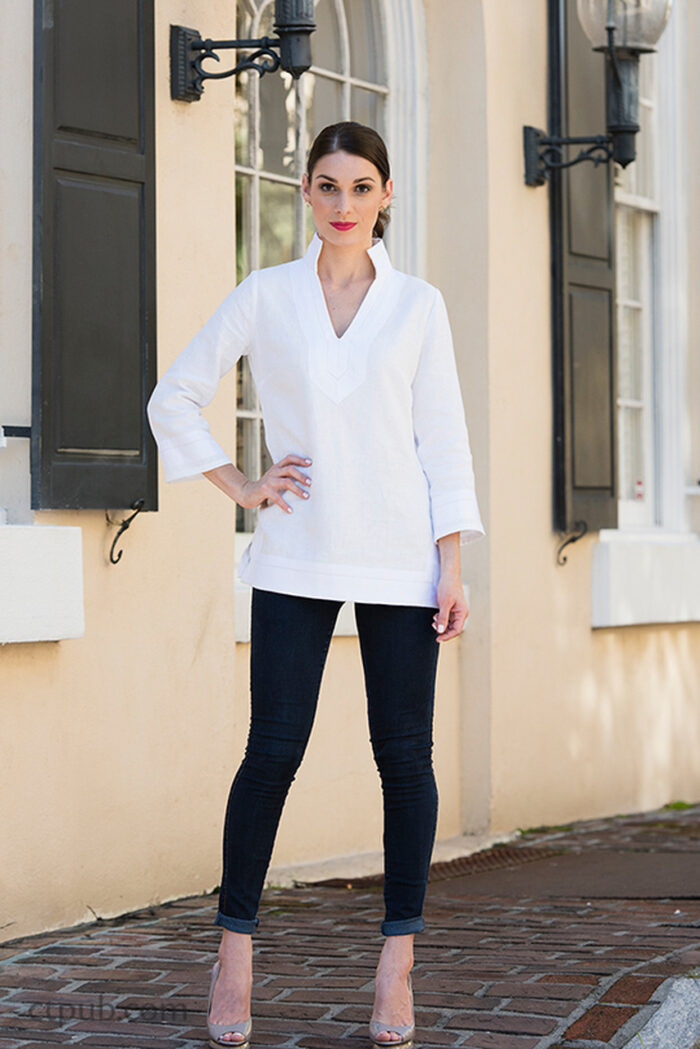 5- Project from the Tunic Bible Book
Last summer my daughter said to me "wow Mom, you've become a tunic person". I didn't realize until she mentioned it but I guess I have. They are cool (it's very hot and humid here in the summer) and seem to be universally flattering. I have a long torso and have trouble finding tops that are long enough, I think that's why I tend to lean towards buying tunics.
I bought this book and have not sewn anything yet, but plan to make a simple tunic from my Safari Party fabric that is due to come out this summer. The book is well written and gives you TONS of options for making your tunic. They also list suppliers for many of the decorative trims that you commonly see on tunics.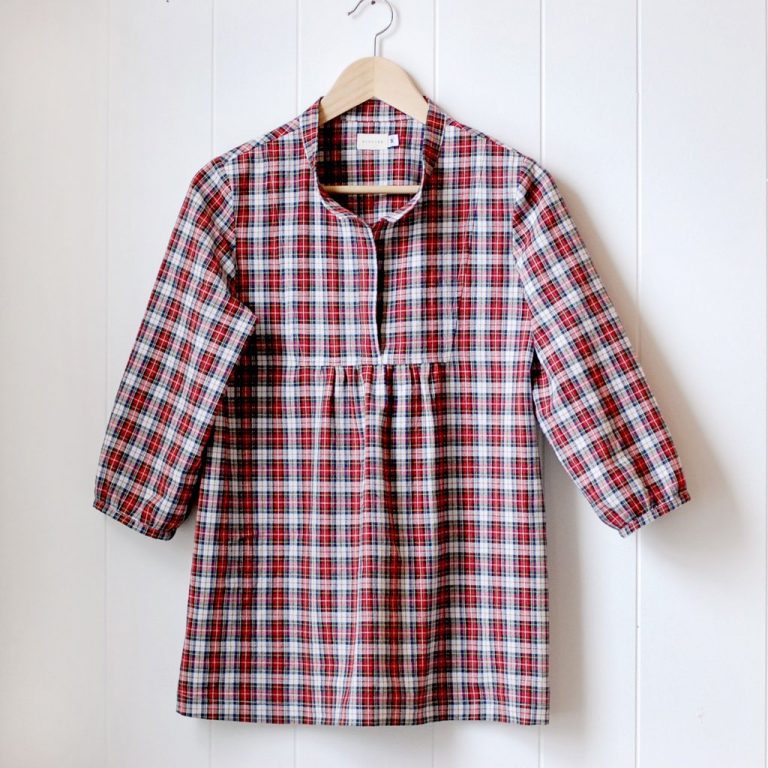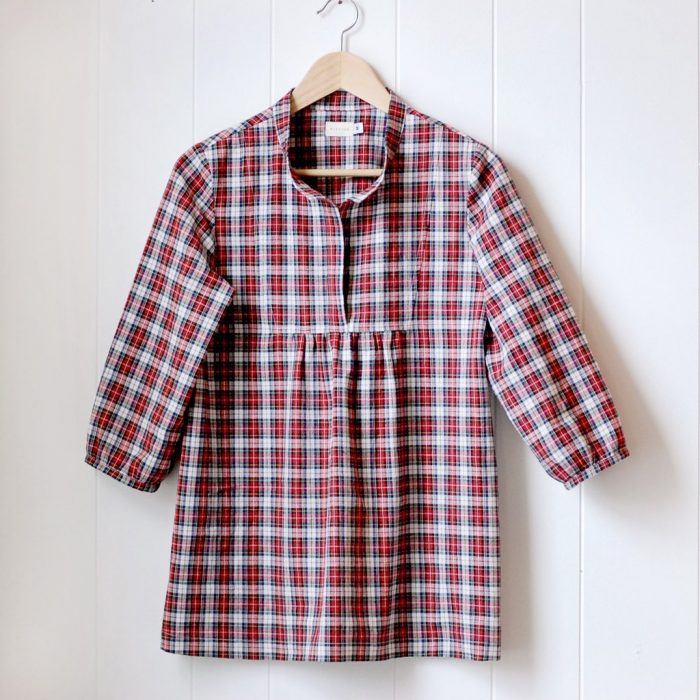 This is a very popular top sewing pattern. I haven't personally made one yet but have it on my list. If you do a quick Pinterest search for "Tova Tunic" loads of fabric ideas will show up.
Summer Skirts & Dresses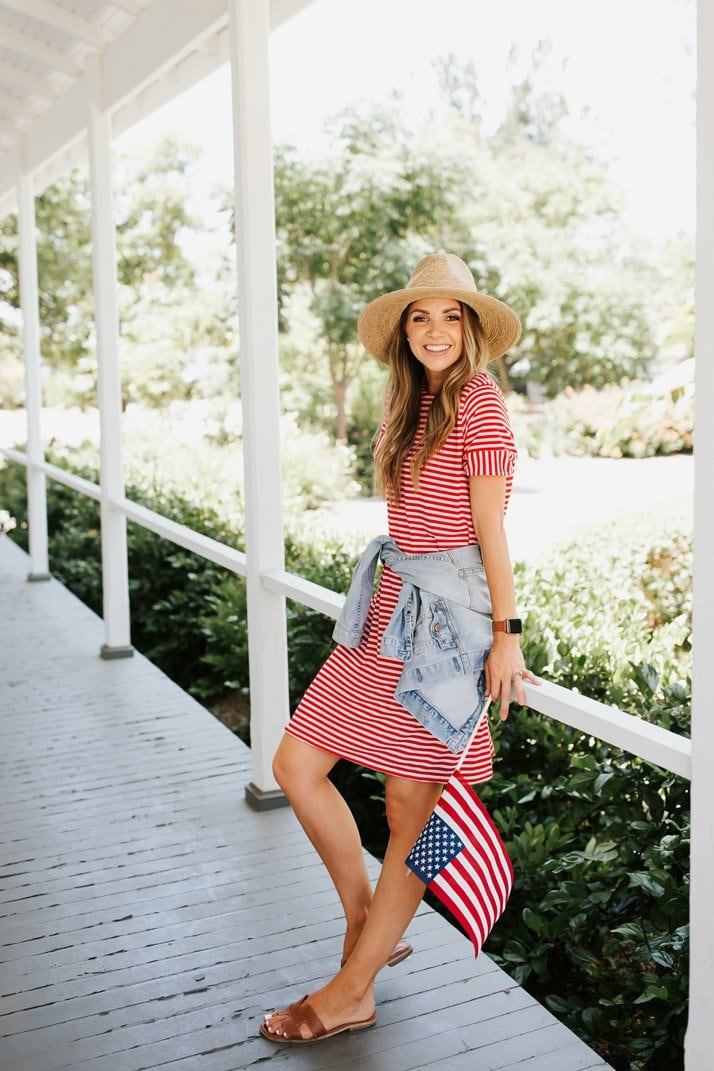 7- Striped T-Shirt Dress – Merricks Art
I've had a simple t-shirt dress on my "to make list" for several summers now. It's cool (we have very hot summers in Kentucky) and no-iron. Looks comfy but you still look pulled together.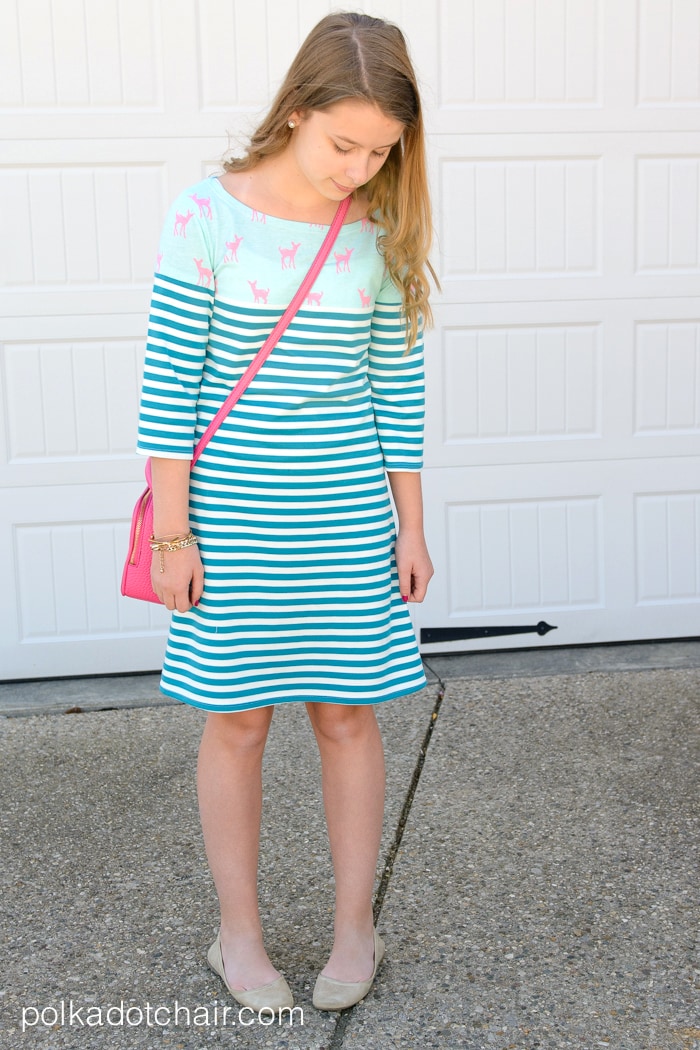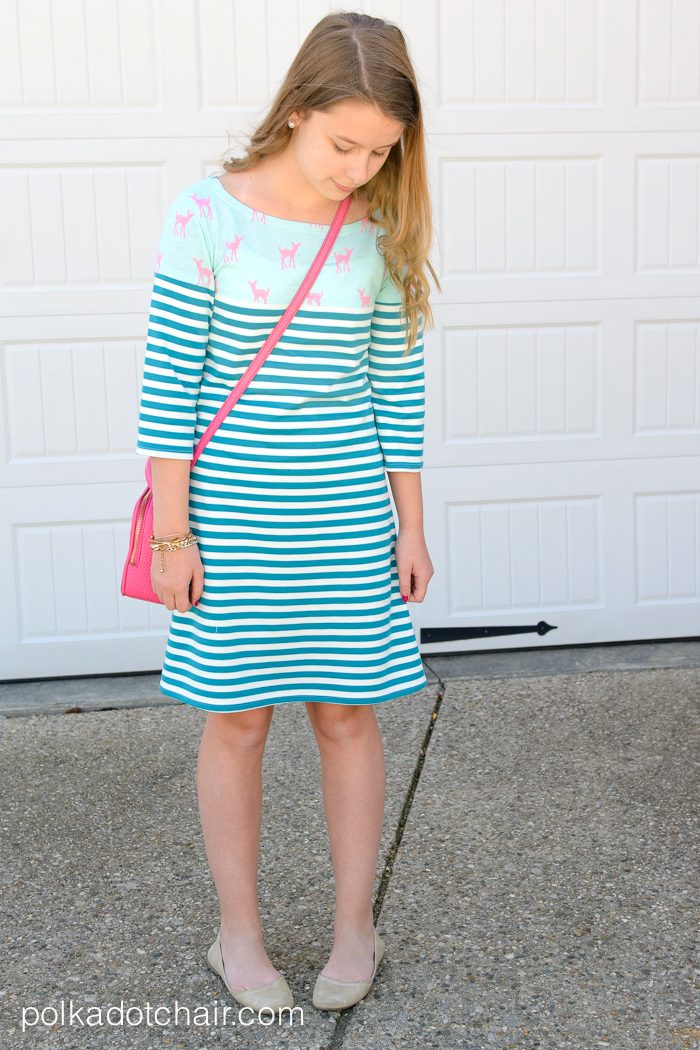 8- Coco Dress; Tilly and the Buttons
This photo is of my daughter who was 12 at the time. I made her the dress in an extra small and really wanted one for myself too. I wasn't sure about wearing knit fabric though as a dress (you know those good old lumps and bumps we want to hide at times). Then someone told me to line it with power mesh from JoAnn. It's supposed to smooth out the fabric and help it lay nicely on your body. So now, another Coco dress is on my "summer sewing" list.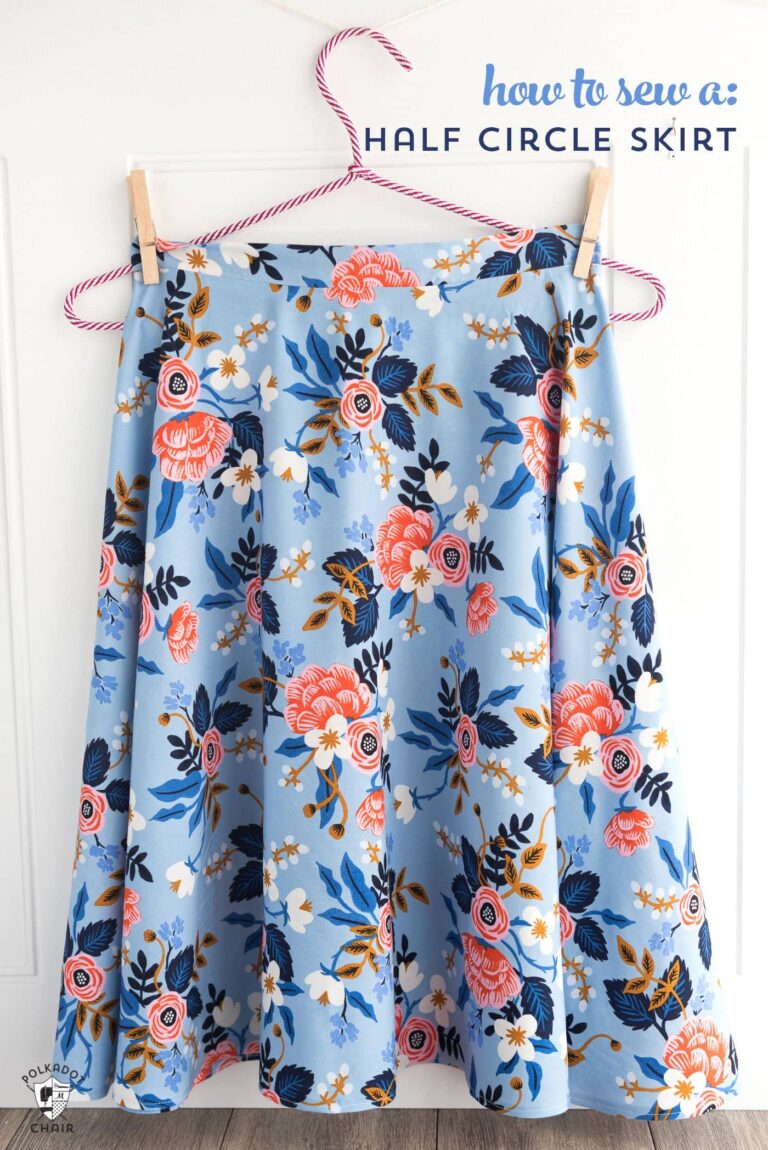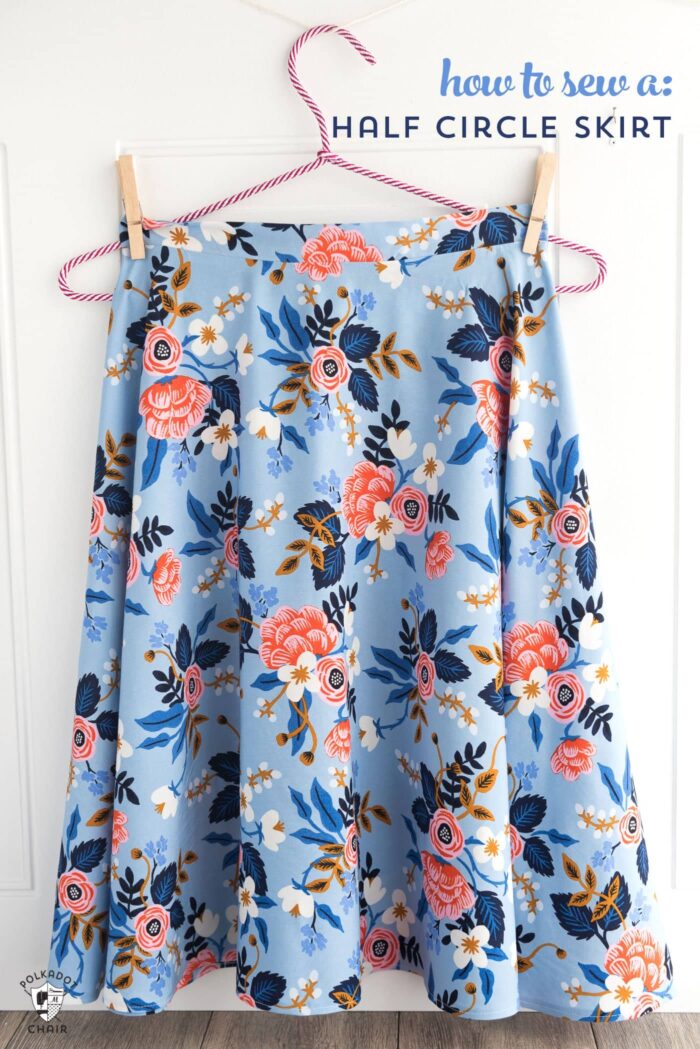 A few years ago my daughter went to Europe for a summer study abroad program. She was worried about packing 6 weeks of clothes with her and having enough to wear both to sightsee and to attend church each week.
I ordered some Cotton and Steel Rayon and went about making her a half-circle skirt. It was so easy that now I've got a chambray and seersucker version on my sewing table.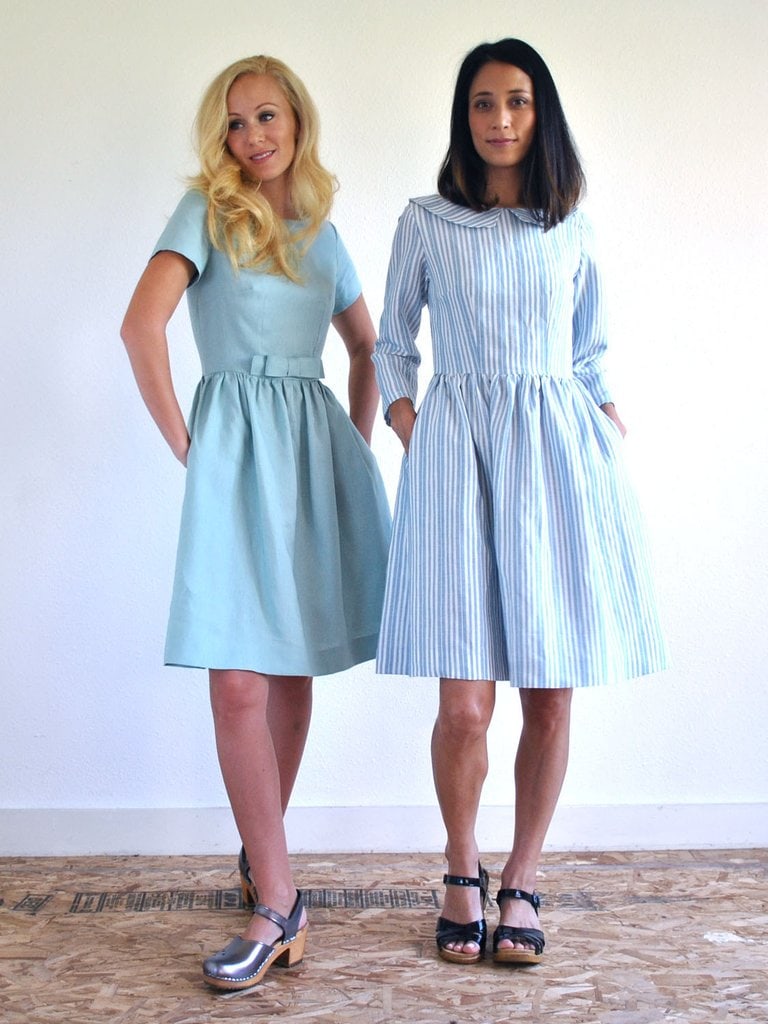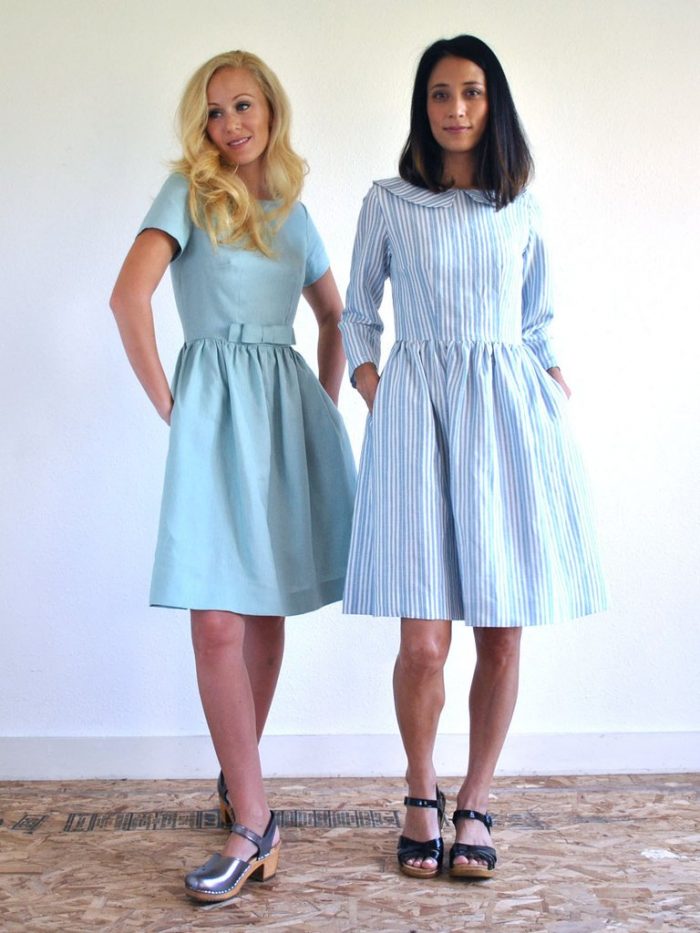 10- Emery Dress; Christine Haynes
This dress is also for my daughter. She's in her early 20's but I would wear the same pattern in a second. The pattern is very versatile, and I love the simple classic shapes.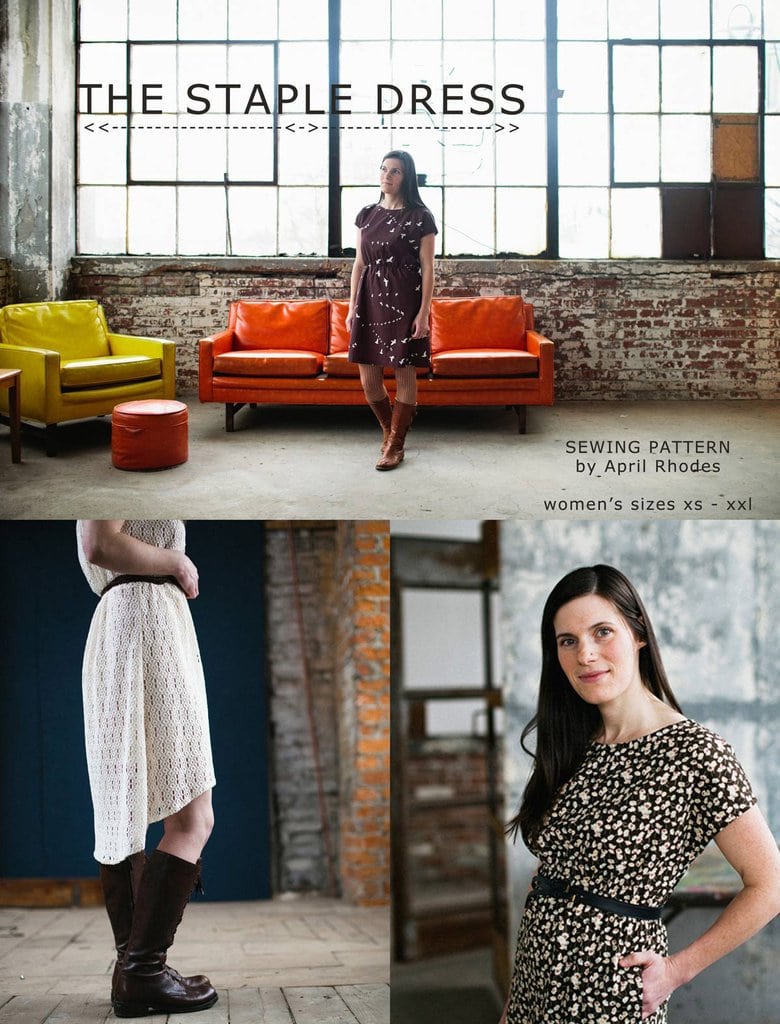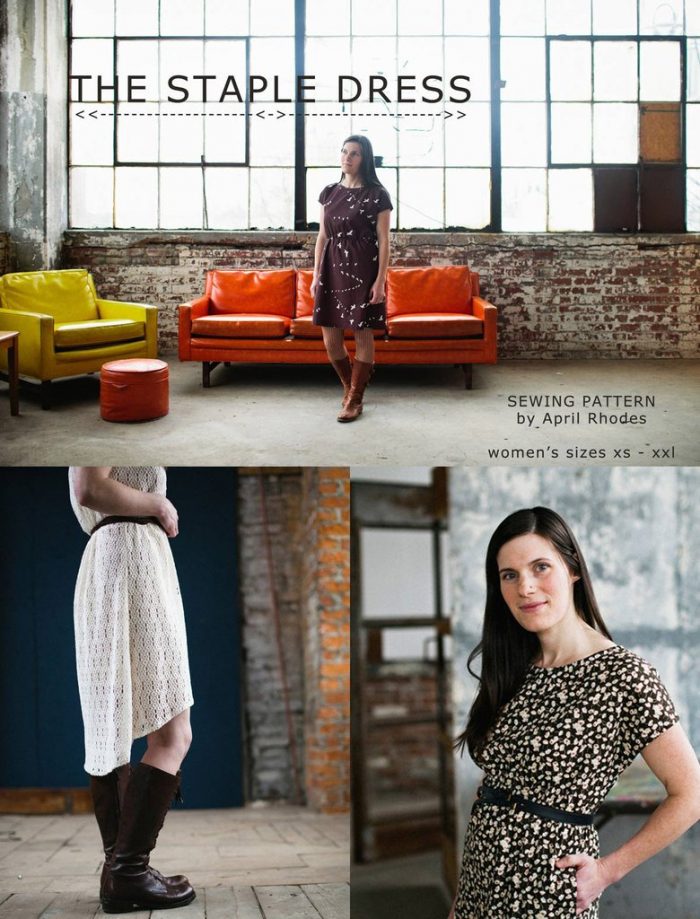 11- Staples Dress; April Rhodes
This is a simple shift dress that can be made from a lightweight cotton or a rayon. It features a waistband and does not have a set in sleeve. I think it would be great to make as a swim cover up as well.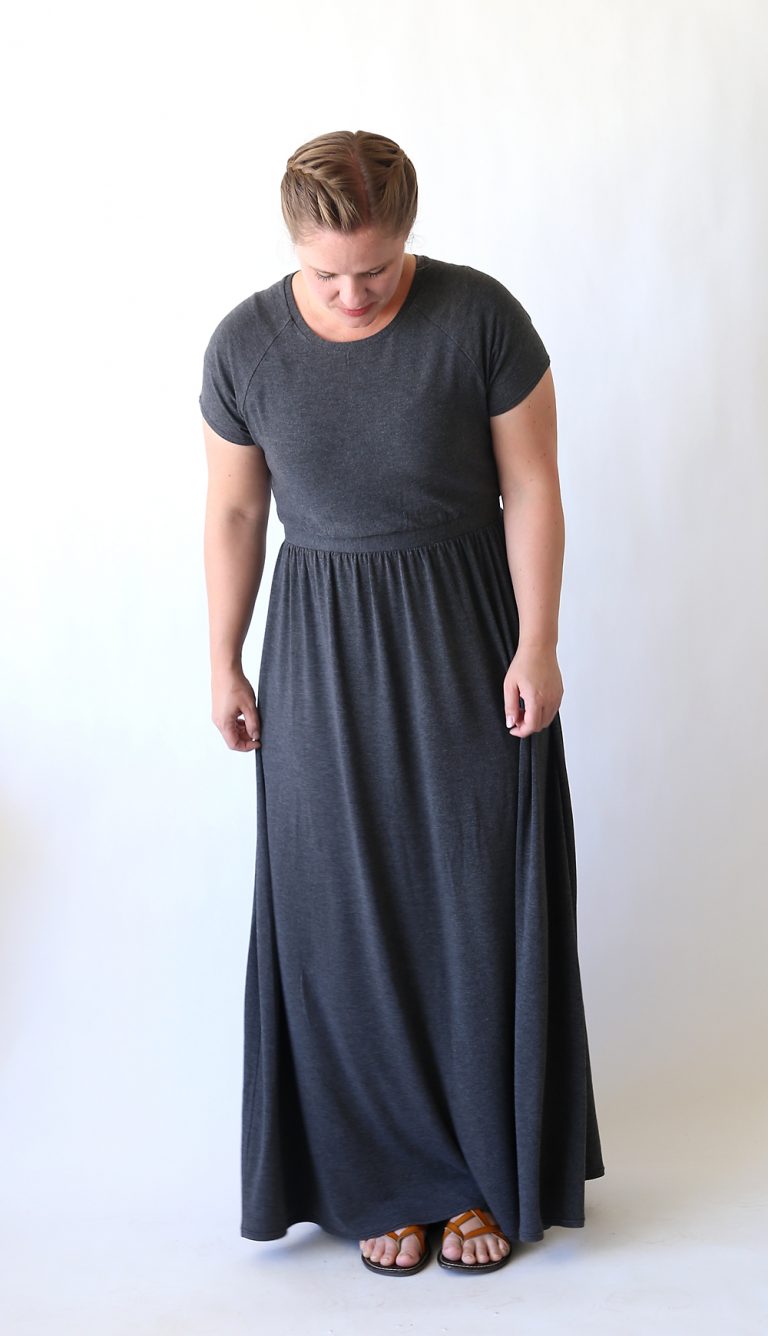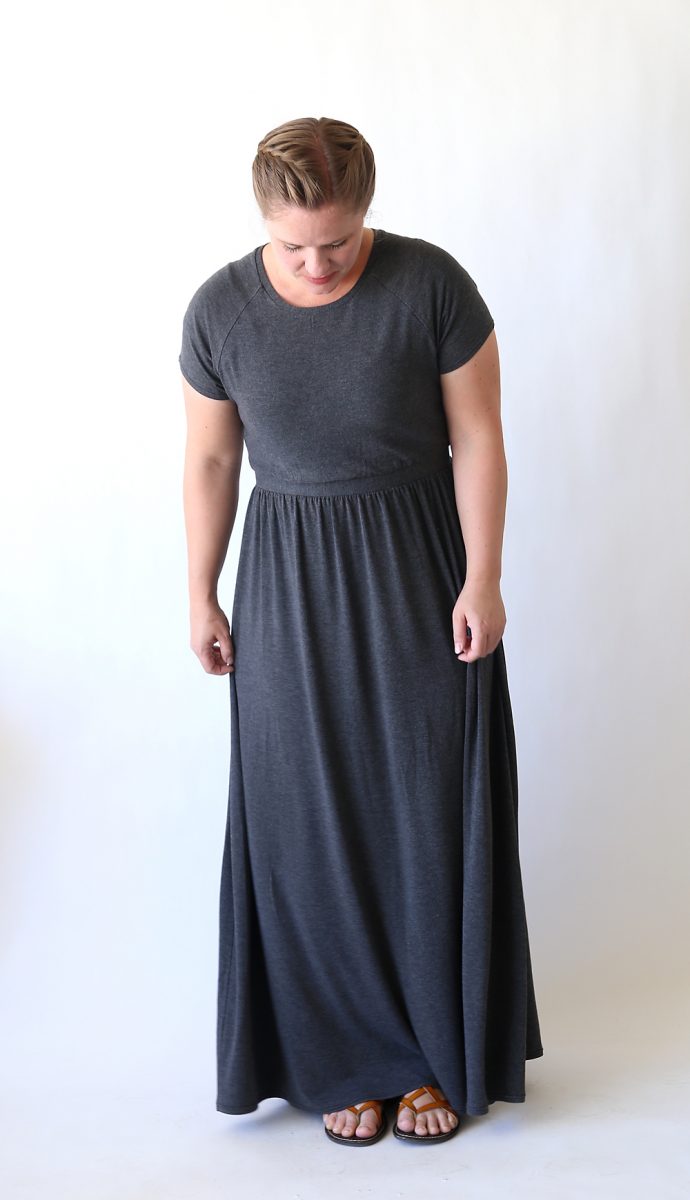 12- Tee Shirt Maxi Dress; It's Always Autumn
This simple maxi dress pattern features the addition of a waistband. This helps give the maxi dress more shape than many other t-shirt style maxi dress patterns.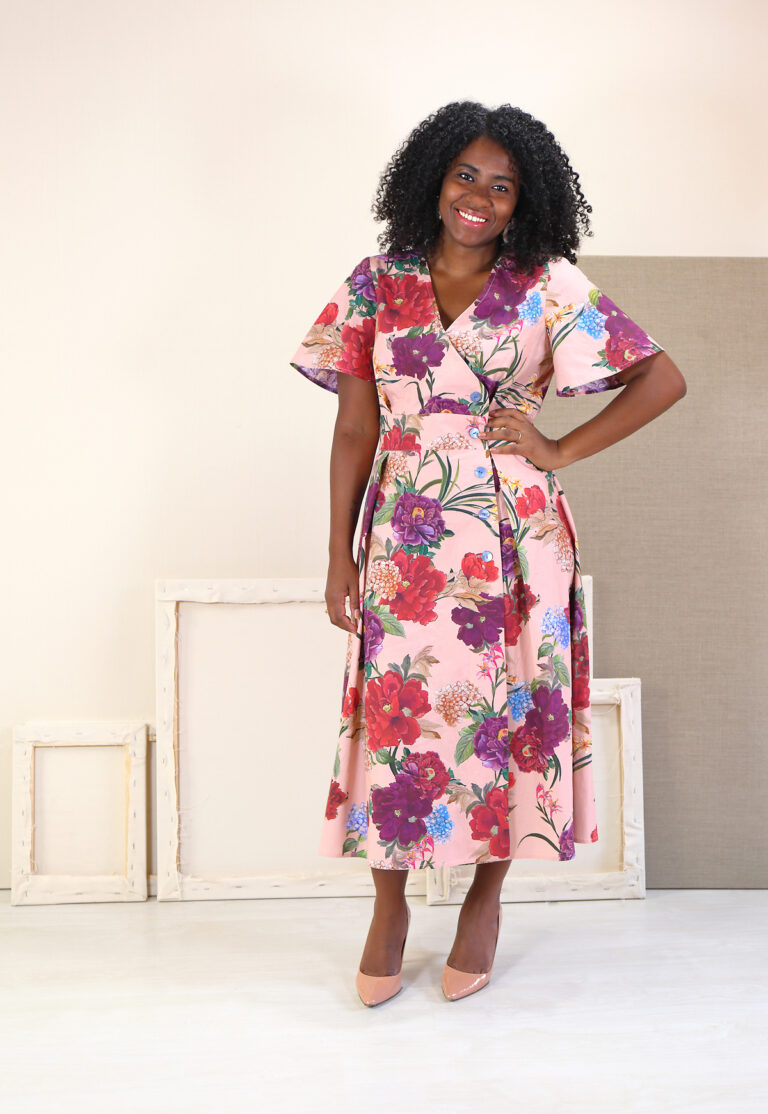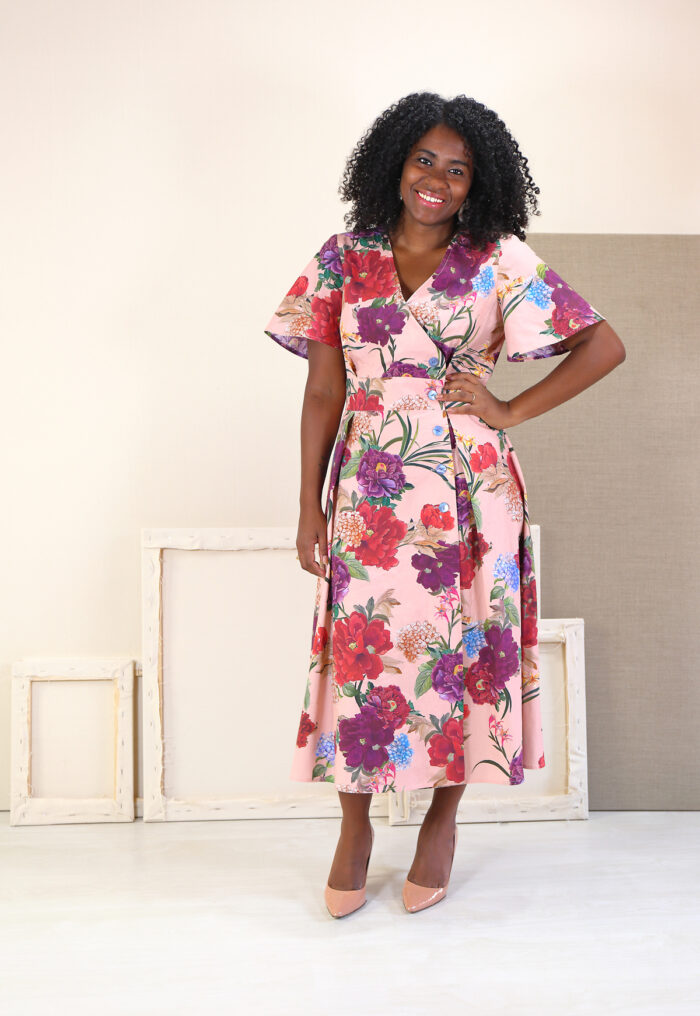 13- Saint Germain Wrap Dress by Liesl & CO.
I bought several yards of Rifle & CO red rayon floral to make this dress. I'm excited to make it and wear it to church (when we can go again). I will probably add length to the dress to make it maxi length.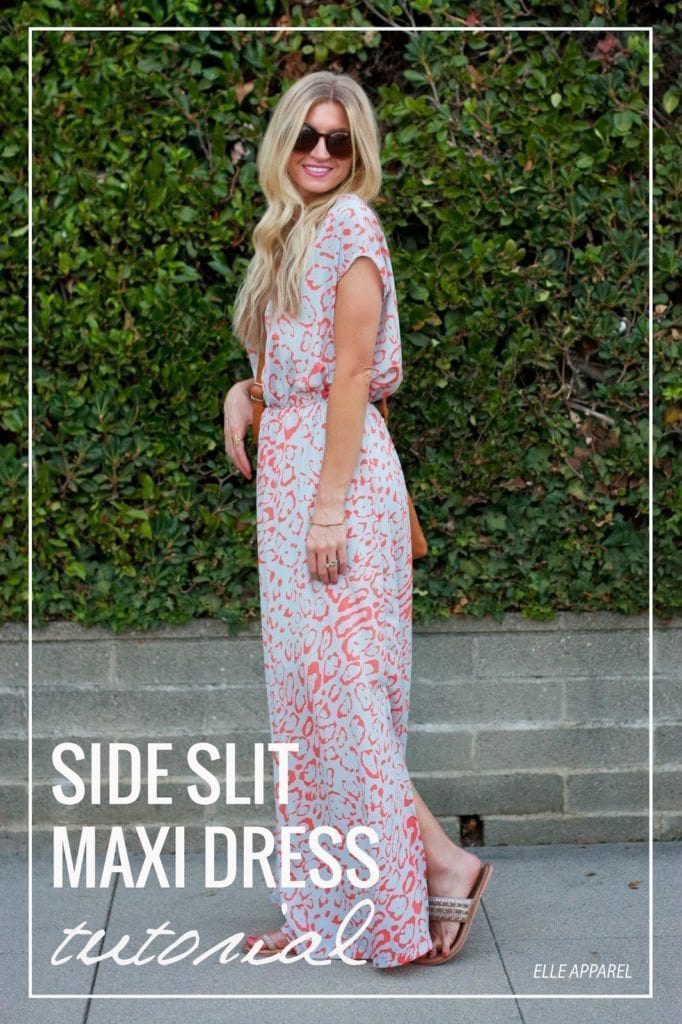 14-Maxi Dress with Sleeves; Elle Apparel Blog
This is a VERY simple maxi dress. It is an online tutorial but you can easily draft the pattern yourself at home. It does not have a set in sleeve and the pattern is sloped towards the waist to give it a flattering shape.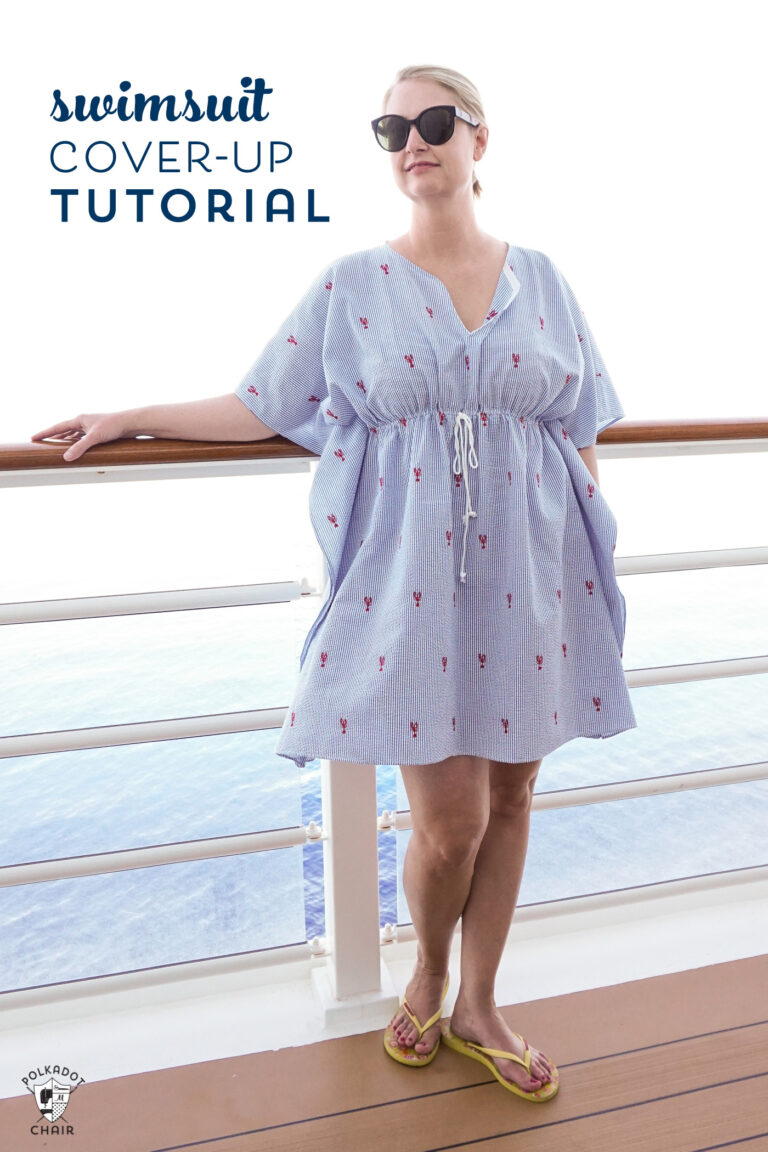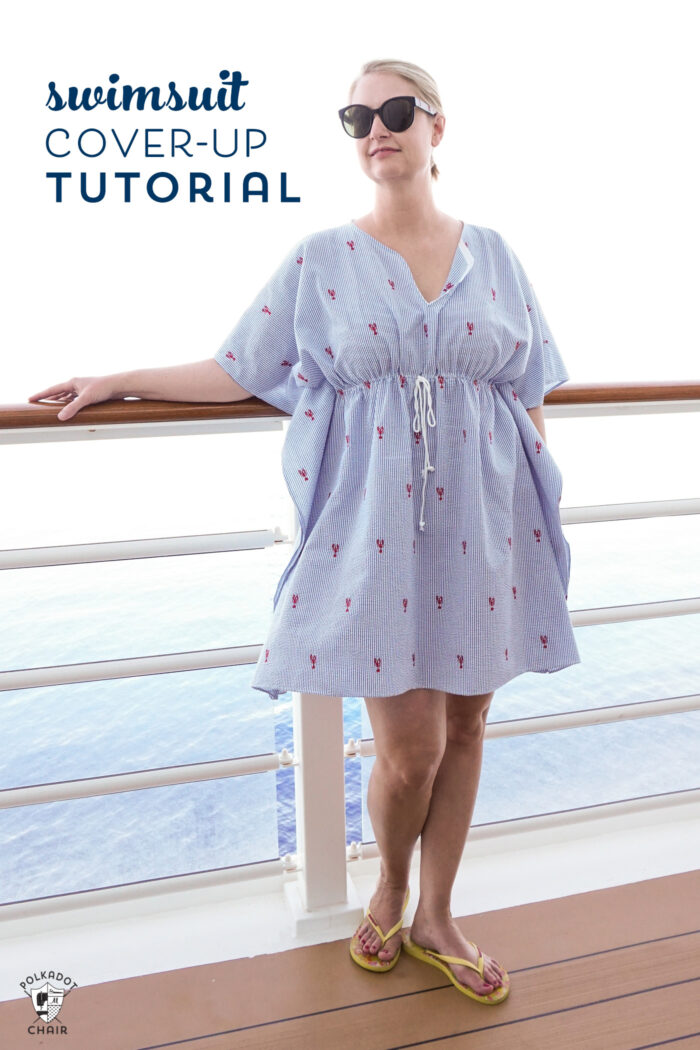 15 –Swim Cover Up Sewing Tutorial
This is not "technically" a dress but it's super cute for the pool and can pass for one when you're on vacation!
I created this swim cover-up using a few yards of seersucker fabric. You could even "jazz" it up a bit by adding pom trim to the bottom.