Several years ago I designed a set of reading pillows as gifts for my nephews for Christmas. I posted a free tutorial to make the pillows here and have been so happy with the reception the pattern has received!  Today I have two free gift tag printables designed to complement the pillows. One free printable reading pillow tag and one journaling pillow tag. Keep reading to find out more about each one!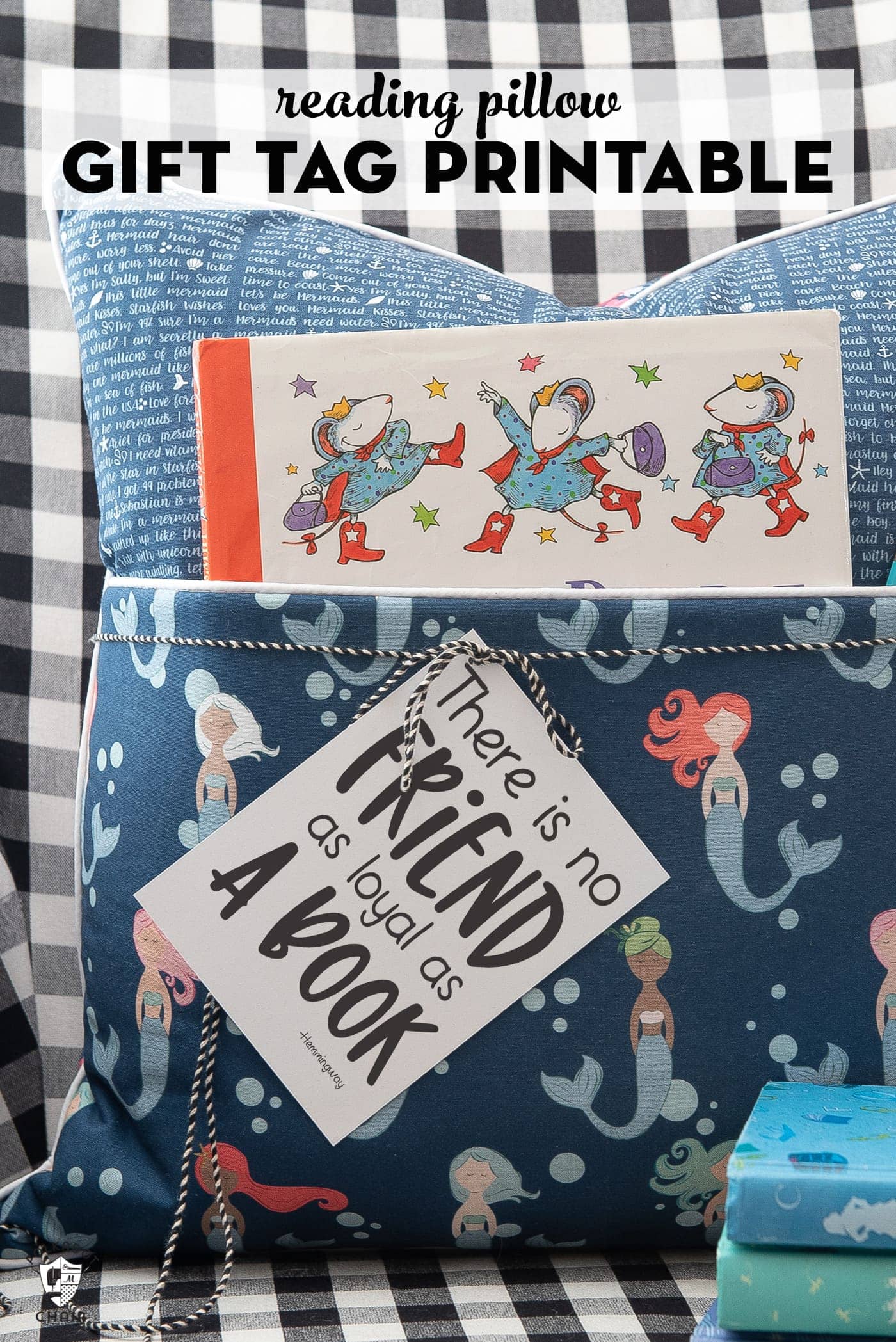 As I sit and write this post, we are only a few short weeks away from Christmas. Since I know that many of you are planning to give handmade gifts for the Holiday, I thought I'd try to help you out a bit in that department! Creating the gifts is hard work, packaging them up should not be as hard.
Reading Pillow Gift Tag Printable:
For those of you giving reading pillows (to see more about what a reading pillow is, you can check out THIS post). I've designed a simple gift tag for you that says "There is no friend as loyal as a book".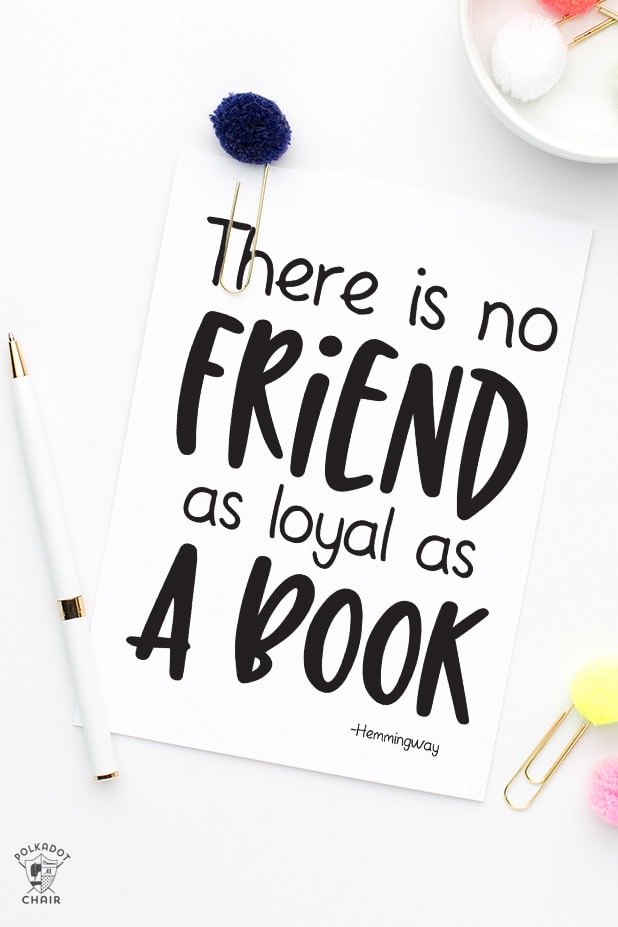 There are three versions of the tag, one with a "from" at the bottom and one without. I also included one full-page printout of the quote in case you'd like to frame it as a gift.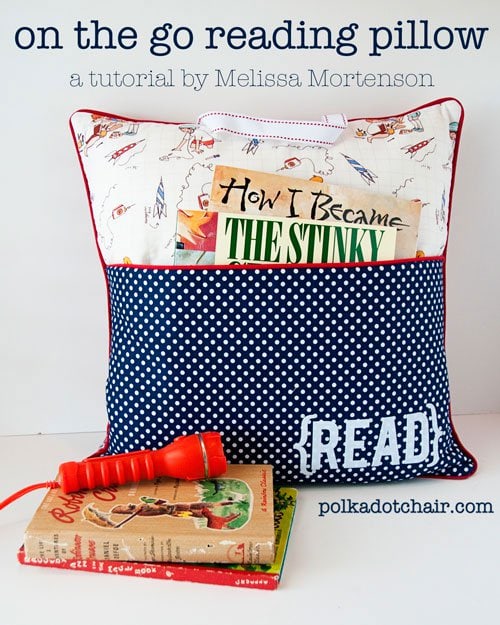 After you've stitched up the reading pillow you can fill it with a few storybooks then tie on a tag and it's ready to gift! (I also like to package up my reading pillows with small flashlights, for late night reading — age appropriate of course).
Journaling Pillow Gift Idea & Printable Tag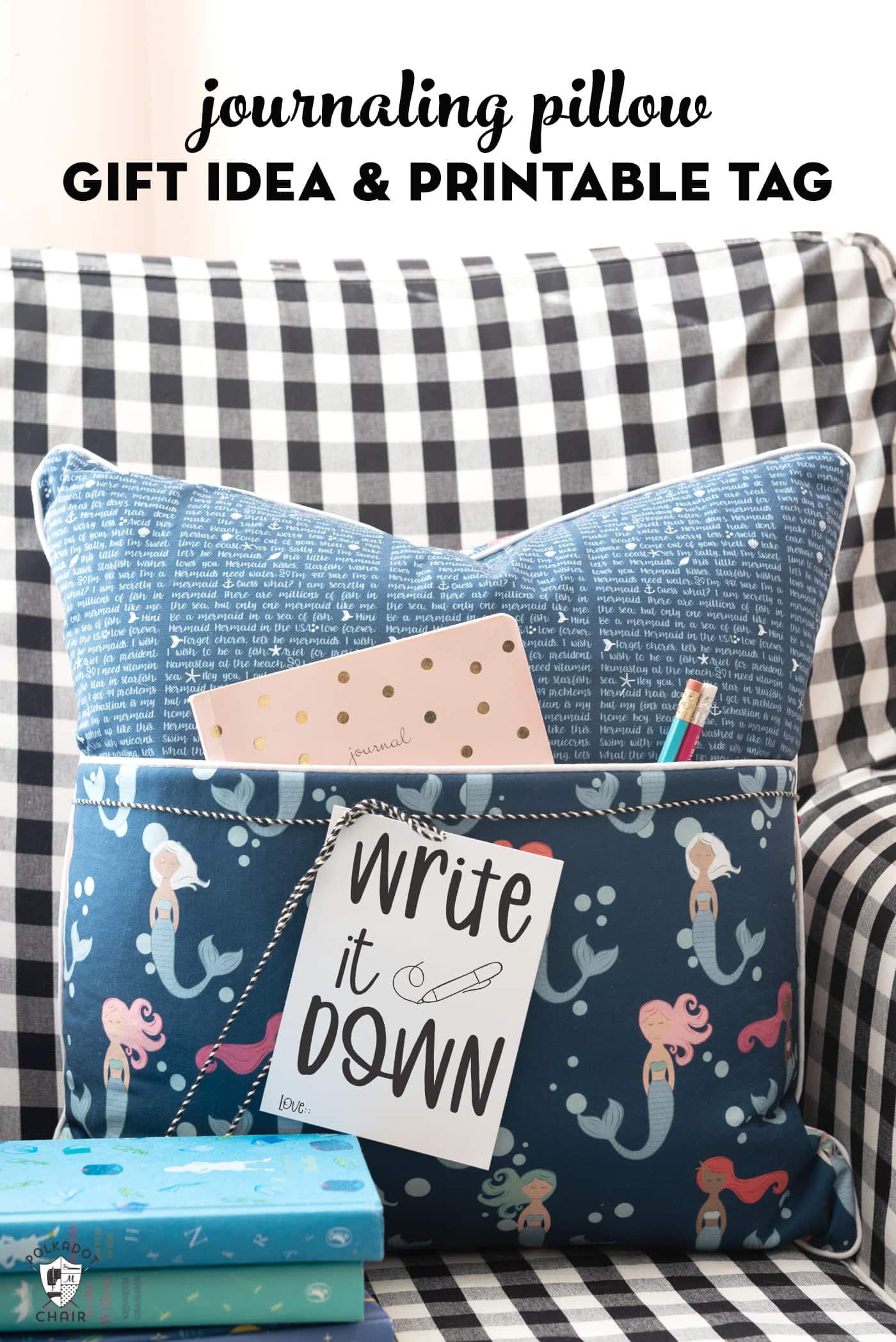 Since my kids are now older and not as into reading story books (they still love to read) I thought it would be fun to also design a pillow, using the same pattern, to be used as a journaling pillow. Bullet journaling has become such a big deal, that I thought this might make a great gift for an older kid or a teen.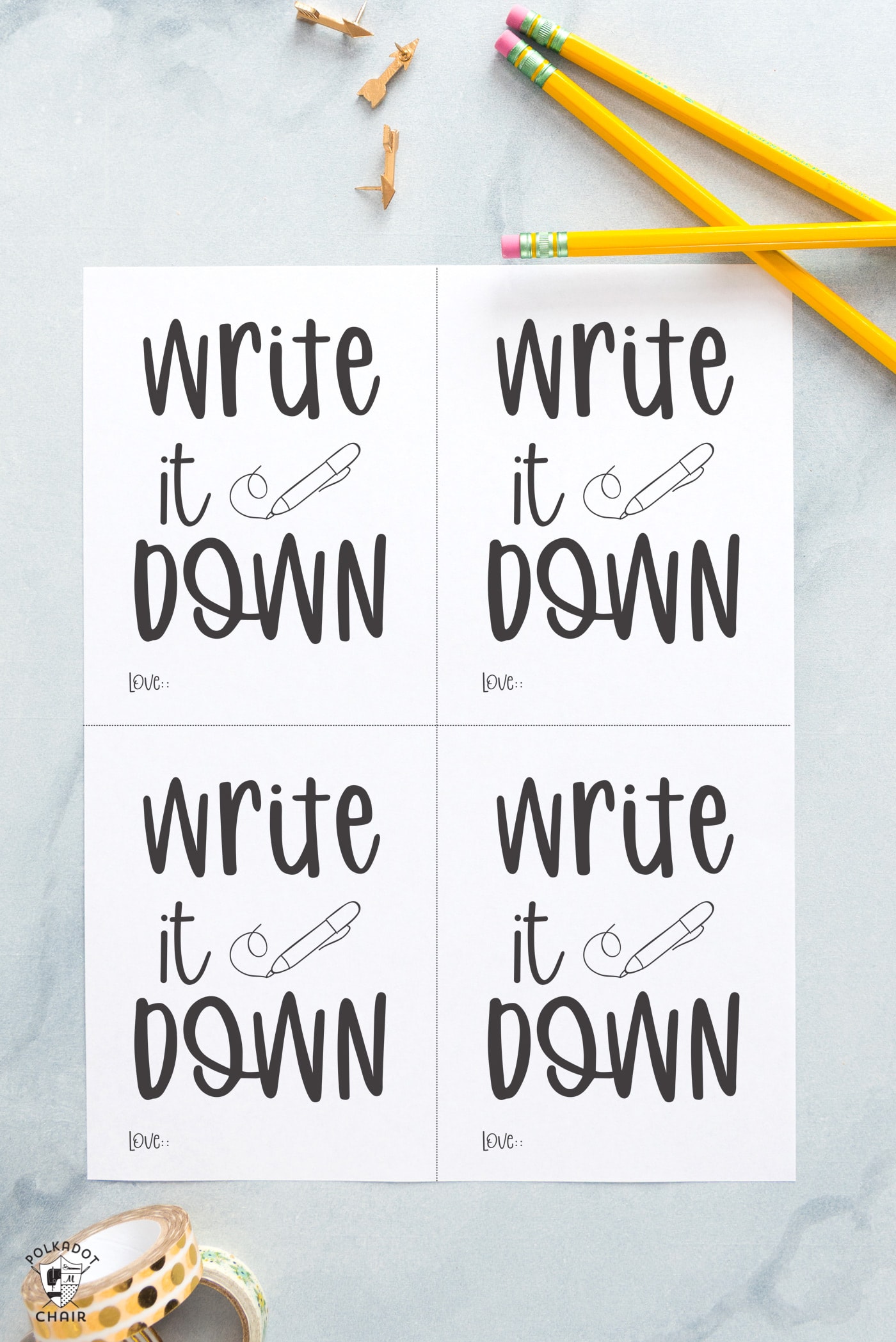 For this gift idea, create the pillow the fill it with journaling supplies (like a nice notebook and fun pencils and colorful pens).  The gift tag for this pillow simply states "write it down". It can mean "write it down and let it go" or even something like "write it down and make it happen" the interpretation of the sentiment is up to the receiver.
Also, did you notice the fabric on the pillows? It's from my new fabric line Let's be Mermaids from Riley Blake Designs. It just barely hit stores and I can't wait to share more about it with you this month and next year! For now, you can grab it online or in your favorite local quilt shop!
(I know that Fat Quarter Shop just got their stock of it) affiliate link
To get the Free Gift Tag printables just hop on over to the TEMPLATES page of the blog.
The printables are free for our newsletter subscribers, so be sure to read the directions at the top of the page before you get started!
You can also find a printable version of the Reading Pillow Pattern in our shop by CLICKING HERE. 
More Handmade Gift Ideas:
A quick and easy way to sew a pillowcase
50+ Beginner Sewing Patterns & Tutorials
Flat Bottom Zip Pouch Sewing Tutorial