Spruce up one a simple tee with a bit of fabric to create a cute summer t-shirt! This DIY t-shirt refashion project uses only scraps of fabric which makes it a great scrap busting project! It can easily be completed in an afternoon.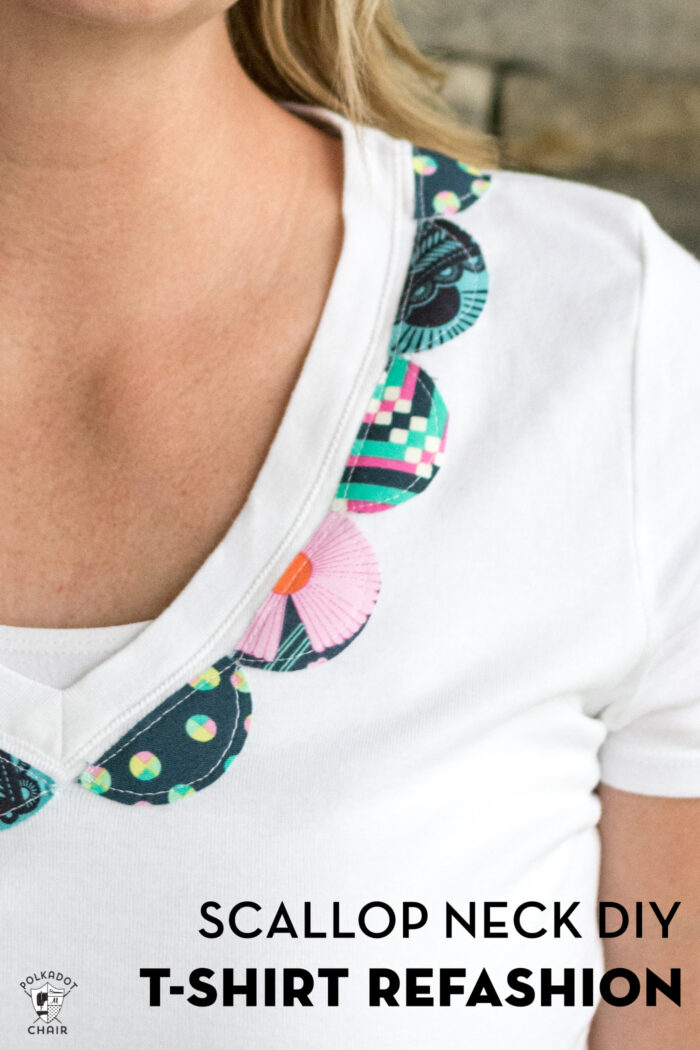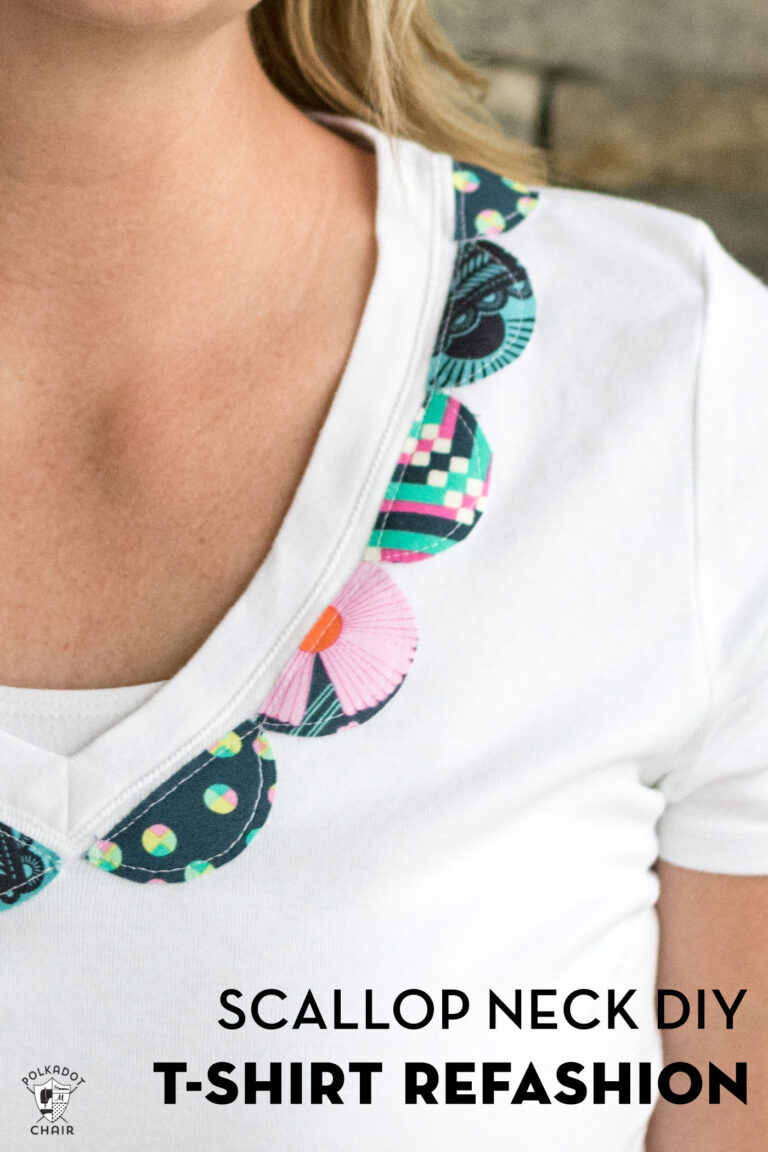 A while ago I saw a t-shirt with a contrasting scallop hem around the neckline. I thought it was such a cute and clever idea that I filed it in my "to make" pile. Unfortunately, I can't remember where I saw the shirt the first time.
I decided to try a DIY version of the t-shirt. I'm so happy with how it turned out that I might need to make a few more.
This project starts with a basic plain white t-shirt which gets refashioned very simply, into a t-shirt with scallop detail around the neckline.
This project is a great scrap buster! Just pull out a selection of coordinating scraps and get sewing! I love the pop of bright colors on the plain white tee- I think it looks great with jeans.
Note: This project was posted previously it has been updated an improved.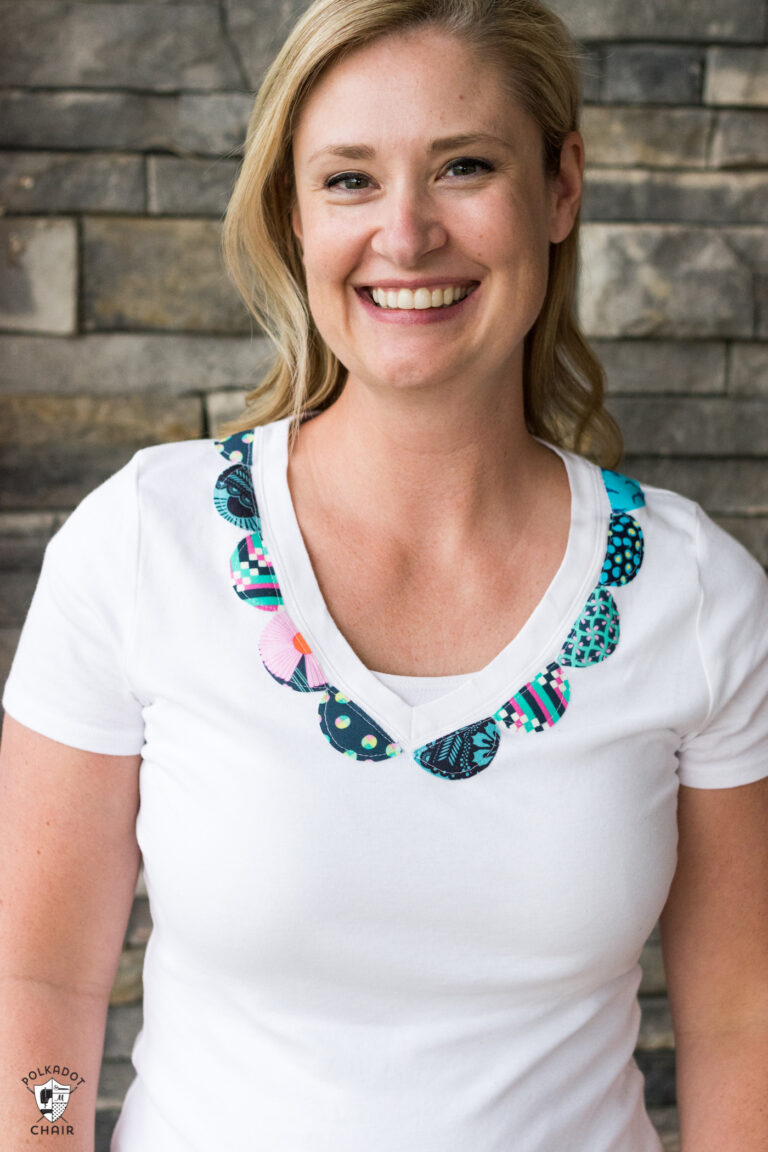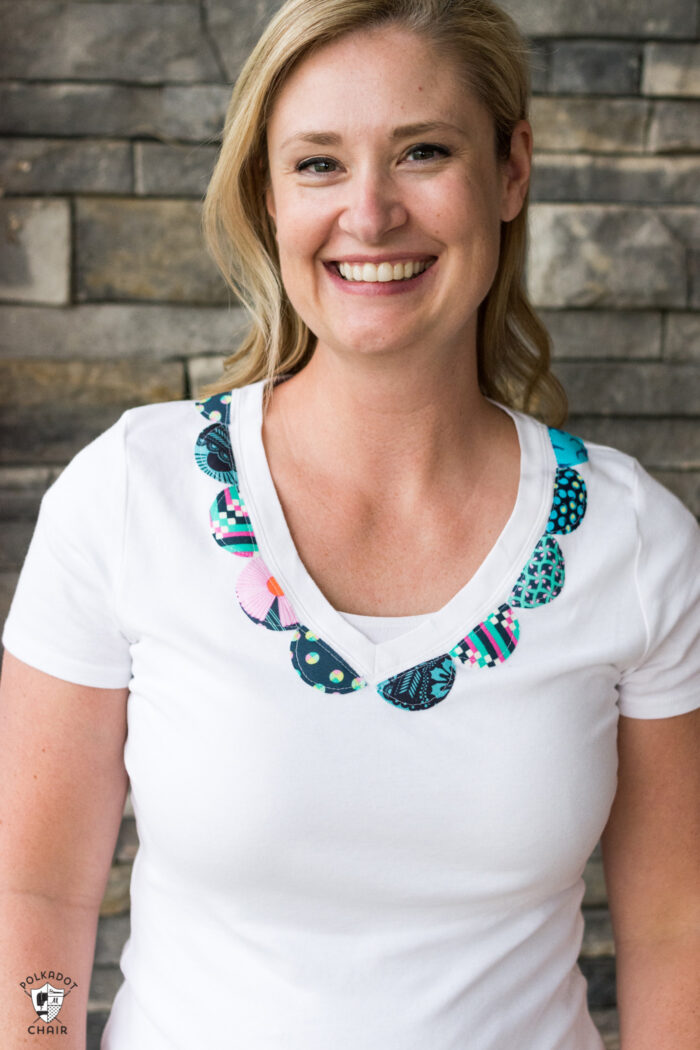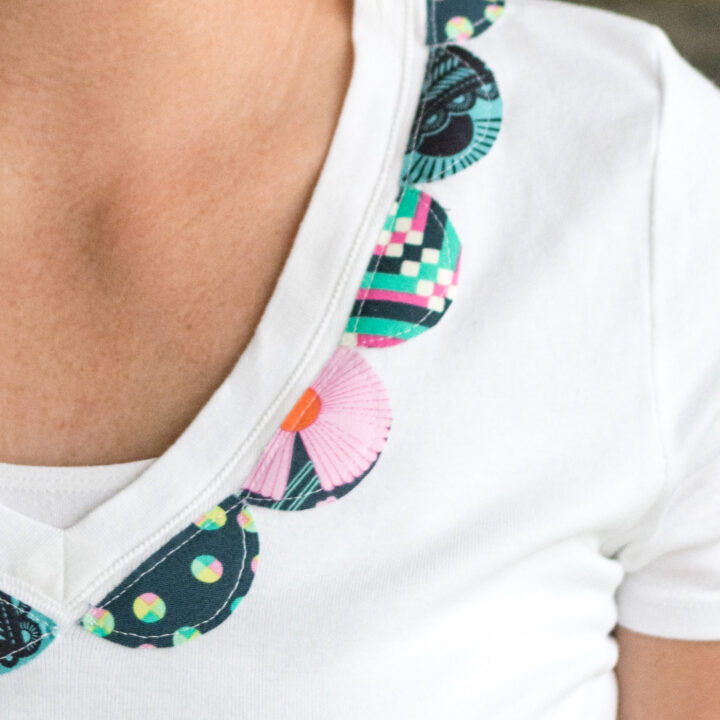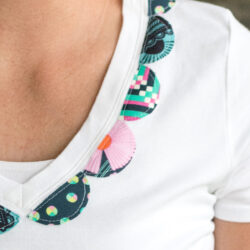 Scallop Neck DIY T-Shirt Refashion
Dress up a plain t-shirt with a bit of scrap fabric.
Instructions
Begin by tracing about 10 circles onto the paper side of your Heat N Bond Lite. Loosely cut out around each circle and iron onto a piece of scrap fabric.

Cut out the circles. I cut mine out by hand as I did not want perfect circles on the shirt.

After you've cut out the circles cut each circle in half.

Peel off the paper backing and begin ironing the half circles to the t-shirt. Start at the center front of the shirt and iron down only one piece at a time. You may have to trim the last 2 or 3 circles to get them all to fit around the neckline perfectly.

Now just sew around each half circle to secure.

and you're done! Now you've got a new (and inexpensive) fun summer t-shirt to wear!
PRINT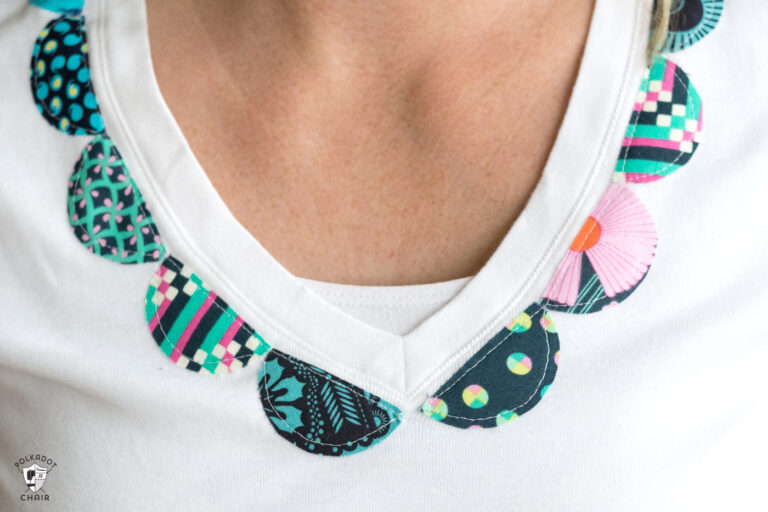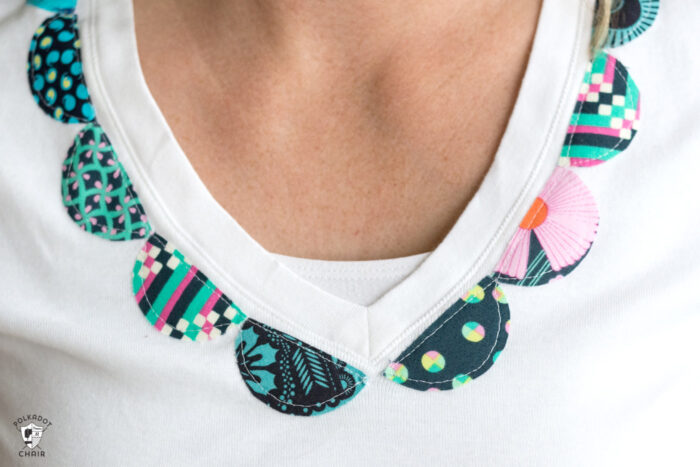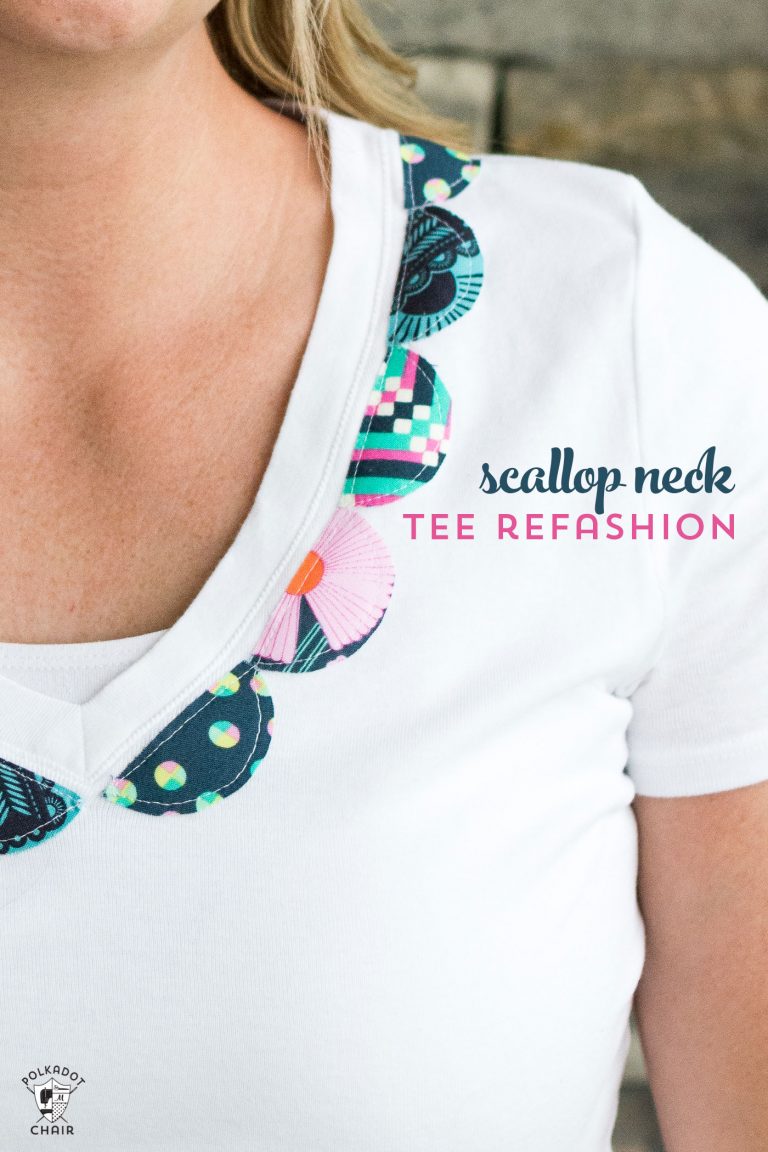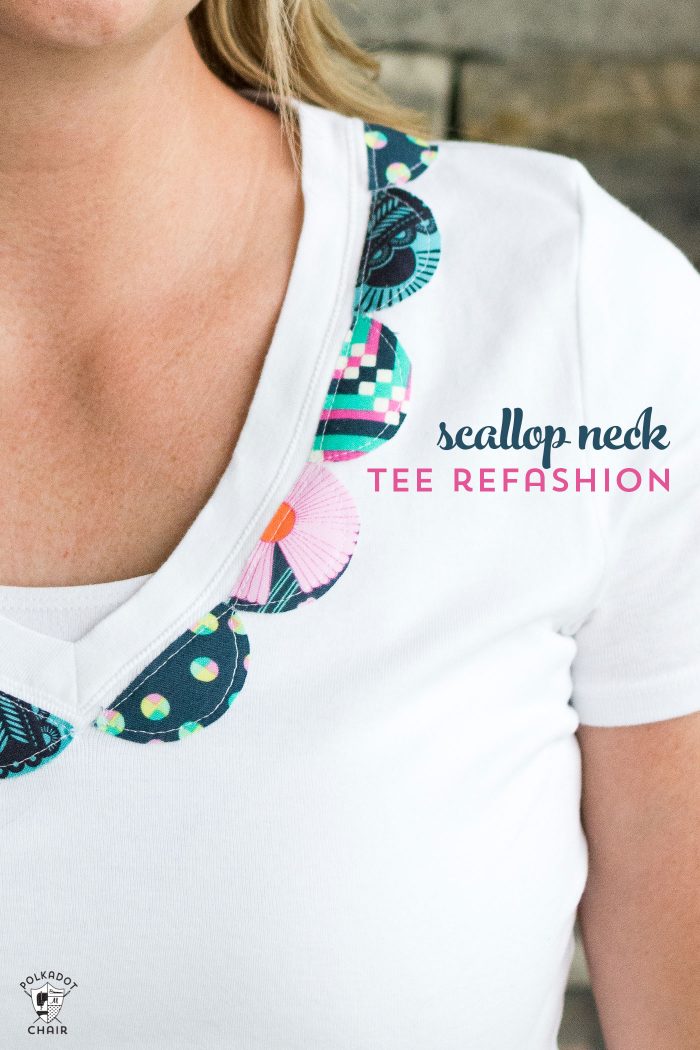 A few other DIY T-Shirt Projects you Might Like:
How to Sew a Summer Dress from Two T-Shirts