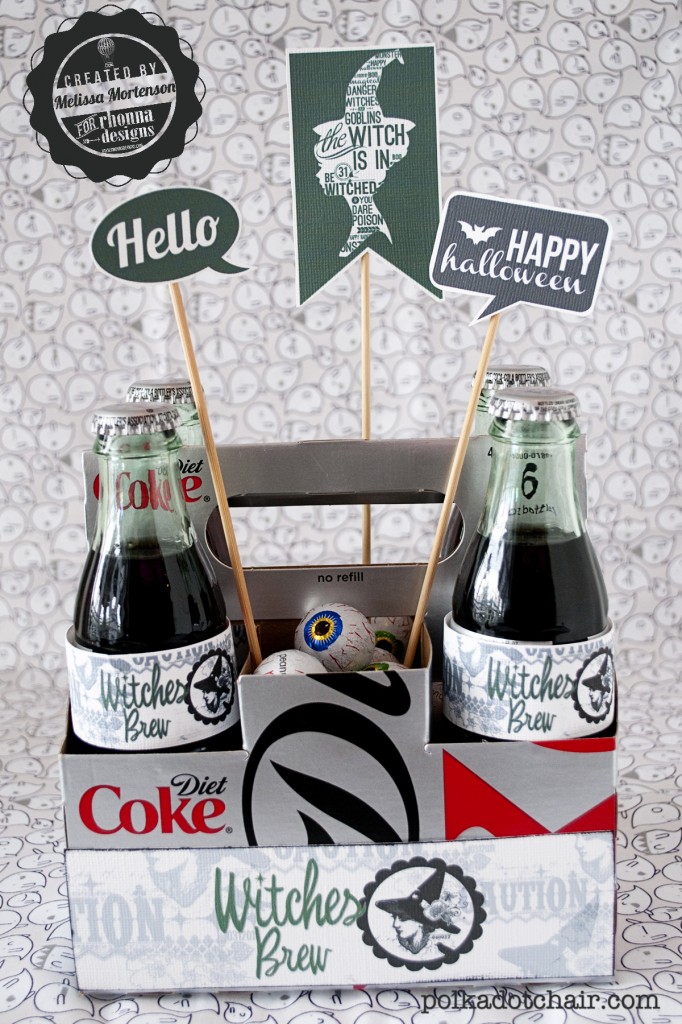 Last year I made this 2 liter soda craft label using Rhonna Designs for neighbor gift.  I got quite a few questions about the label for my "Witches Brew".  This year Rhonna agreed to let me make a FREE printable using her art  for the bottles!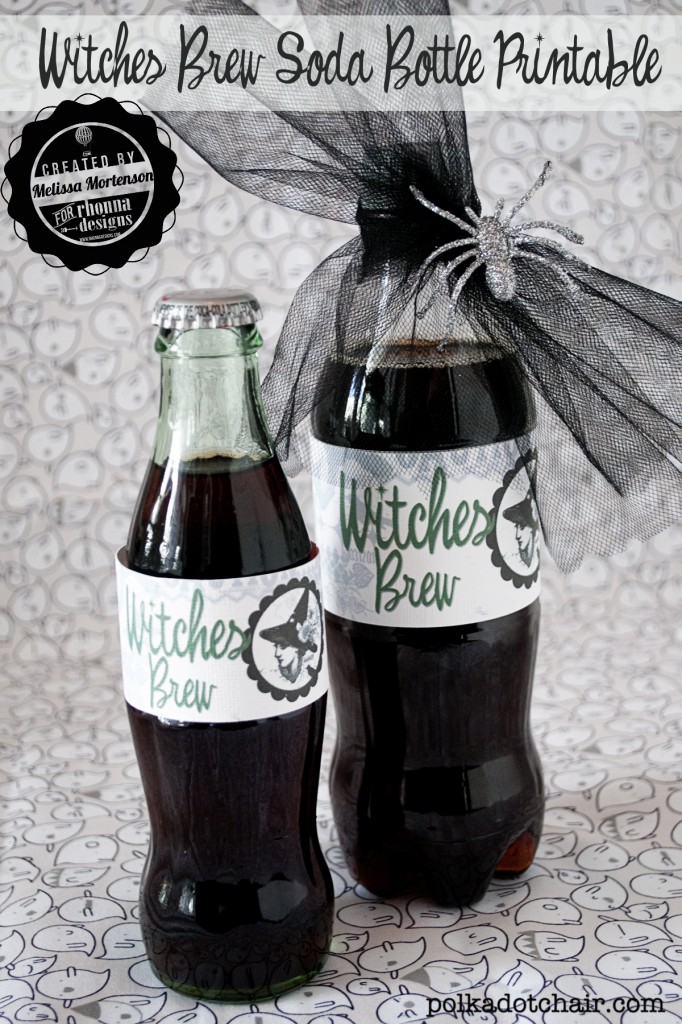 (FYI: It's just a free printable for the labels, to get the printables for the sticks you can get them in the Rhonna Designs App in the IOS app store.)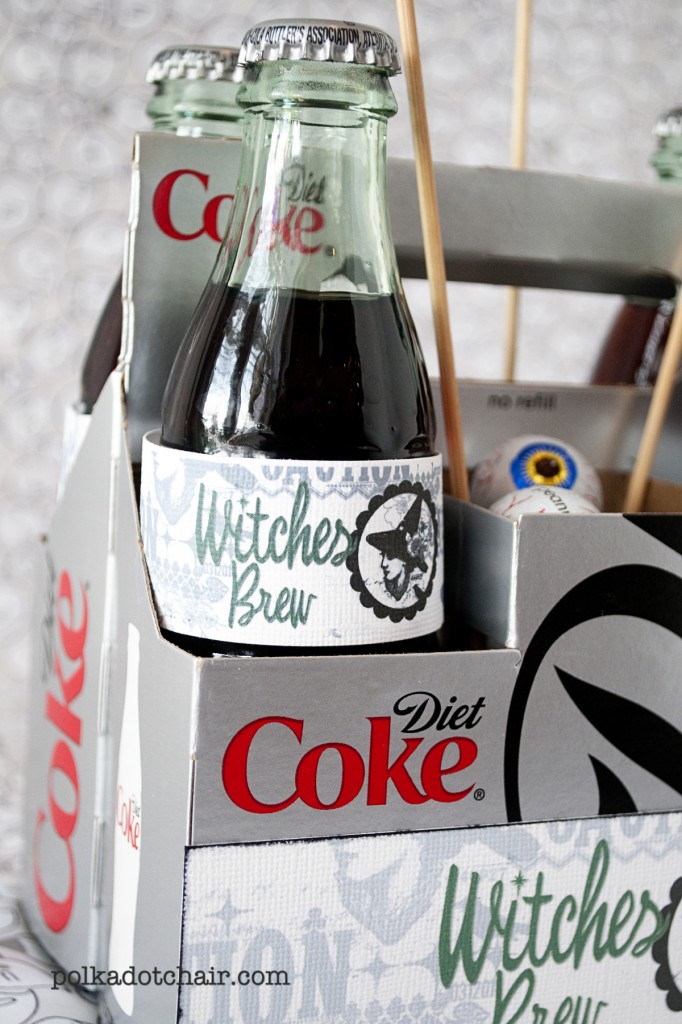 On the printable you will find the label in 2 sizes.  One sized for a 8 oz glass bottle and one sized for the 16.9 oz plastic bottle.
For the front of the box I used the larger of the 2 sizes of the labels.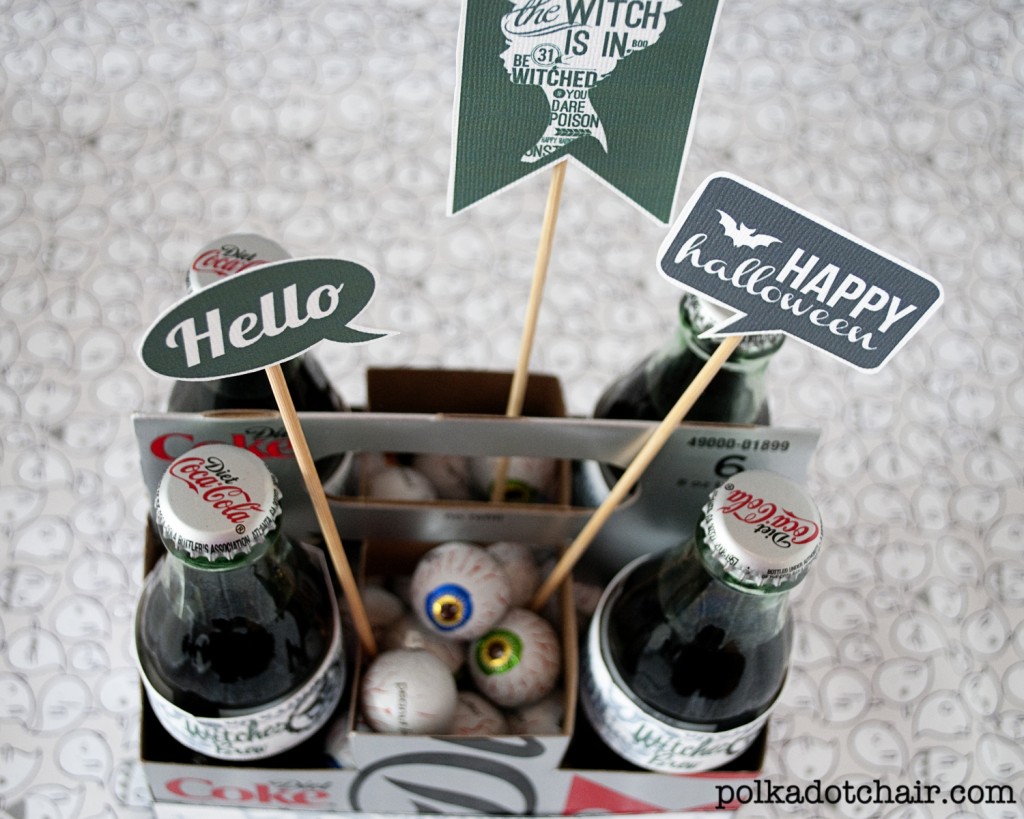 To make a little neighbor gift I took out 2 of the Diet Coke bottles (someone drank them I can't think of who!)  Then replaced them with some eyeball candies.  For a last touch I printed out some of the InstaGreetings and InstaLove kits from Rhonna Designs, cut them out and taped them onto a bamboo skewer.
Quick and easy gift for the  "Witches Brew" drinker you know… *wink*
0