For those of you who are participating, I hope that you are enjoying our year-long Quilt Along. We just released the next block in the series, called Sweet Star.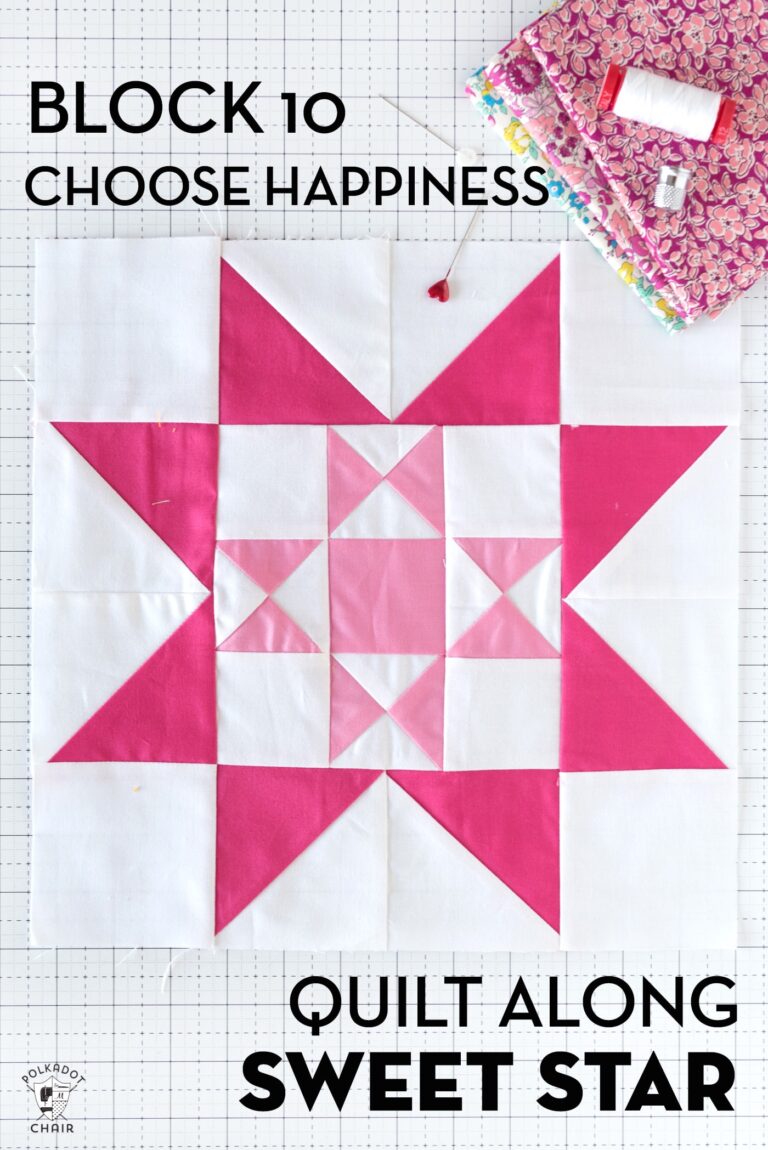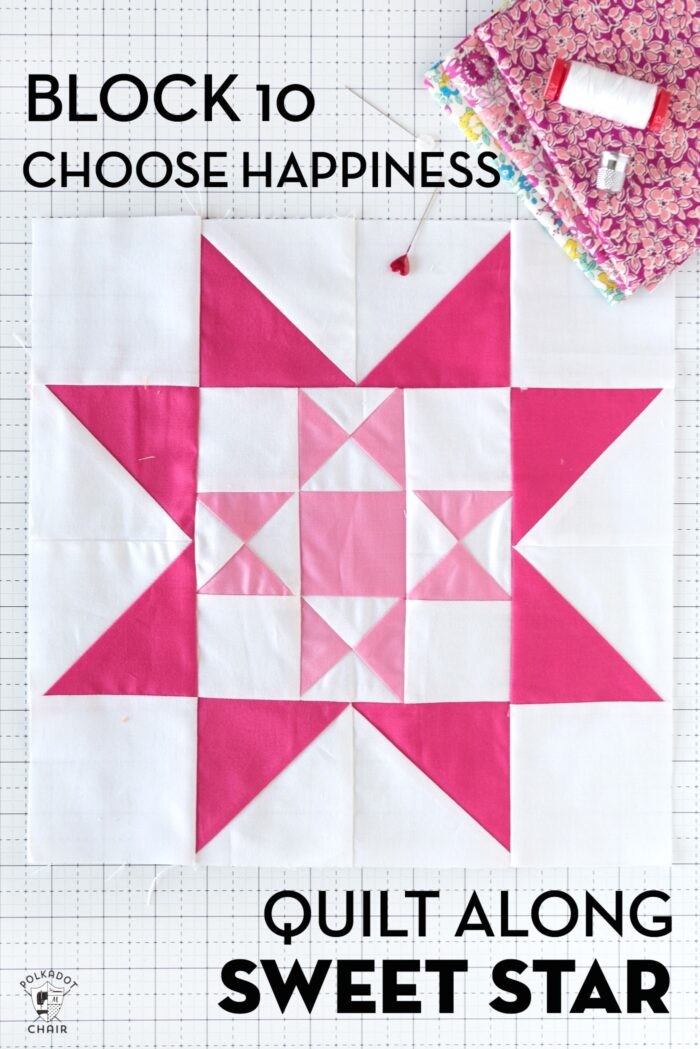 We have arrived at month 10 of our quilt along, pat yourself on the back, you're 10 months into 2020 *wink*.
Jump to:
Sweet Star Quilt Block Pattern
This month the block is called Sweet Star. The bright pink colors remind me so much of sweets that I thought a "sugary" name seemed appropriate.
If you're new here, all this year I've been hosting a Quilt Along. The quilt pattern is called Choose Happiness. Each month you receive instructions to create a quilt block. Then in December, you receive instructions to complete your quilt.
This months' block features an Ohio Star Quilt block set in the center of a Sawtooth Star block. It might take you a bit longer to piece than some of our other blocks since the pieces are smaller. But go slow, be sure to press and double-check our seam allowances and you'll be fine!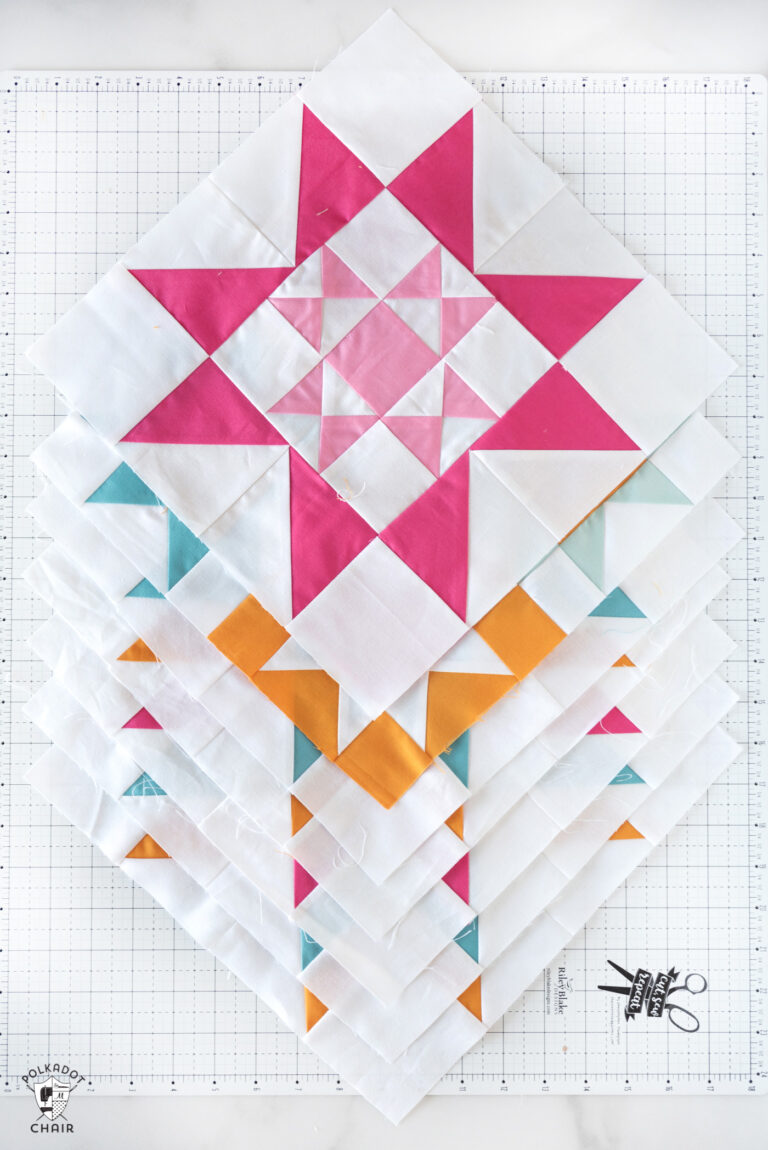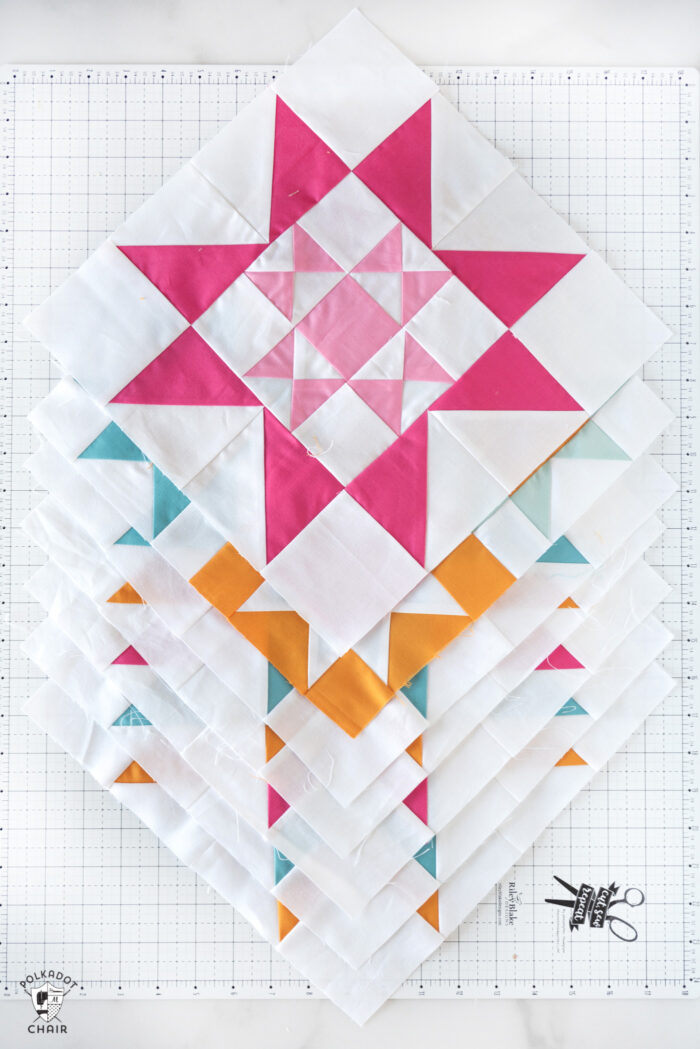 Since I wrote the pattern, all my blocks are now sewn and I can start assembling my quilt. I'm hoping to have it all done and quilted for you to see before the end of the year.
If you bought the quilt pattern, you should have received an email with the new block download instructions. If you didn't, be sure to check your spam folder. If you can't find it there then shoot us an email (use the info in the Contact page on the blog).
Smiling Star Quilt Block Pattern
I realize that I never shared September's block with you here! It was called Smiling Star and featured a square in a square block set inside our Sawtooth Star block.
Can I still Get the Pattern & Join the Quilt Along?
Yes! You can grab the pattern in our shop. Or use the checkout link below. You will be able to download all of the blocks shared to date!
All of the Quilt Along Blog Posts to Date
If you're playing along, I'd love to see your progress! Be sure to share the block on Instagram and use the hashtag #ChooseHappinessQuilt and tag me! I'm @polkadotchair.