Fall is in the air, and for me, that means one thing! It's time to make the Halloween costumes! Even though my kids are now "too old" for most of the Halloween costumes that I love to sew, I still try to sneak in a bit of Halloween sewing each year. Over the years I've made dozens of costumes, and have 3 Simple Tips for Sewing Halloween costumes to share with you today.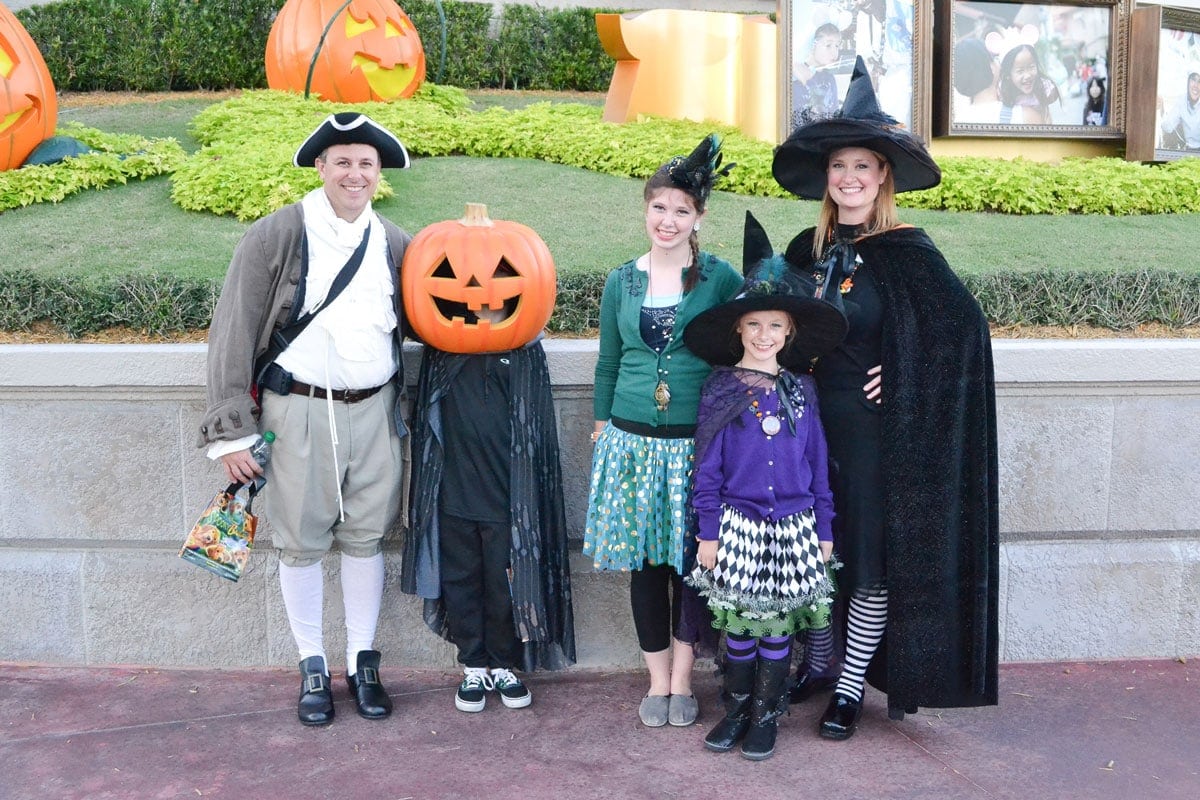 I've been sewing since I was 15 and have been asked many times over the years what types of projects I love to sew. Hands down, it's Halloween costumes.
Table of Contents
Things to Consider when Making Your Own Halloween Costumes
As you can see from this post, I'm the crazy Halloween lady. I love the creativity, texture, and color that comes with Halloween sewing. When my oldest daughter was 18 months old I made her a cat costume for Halloween. It was 2 sizes too big and she could hardly walk in it. We were hysterically laughing all night. Ever since then, I've been "hooked" on Halloween.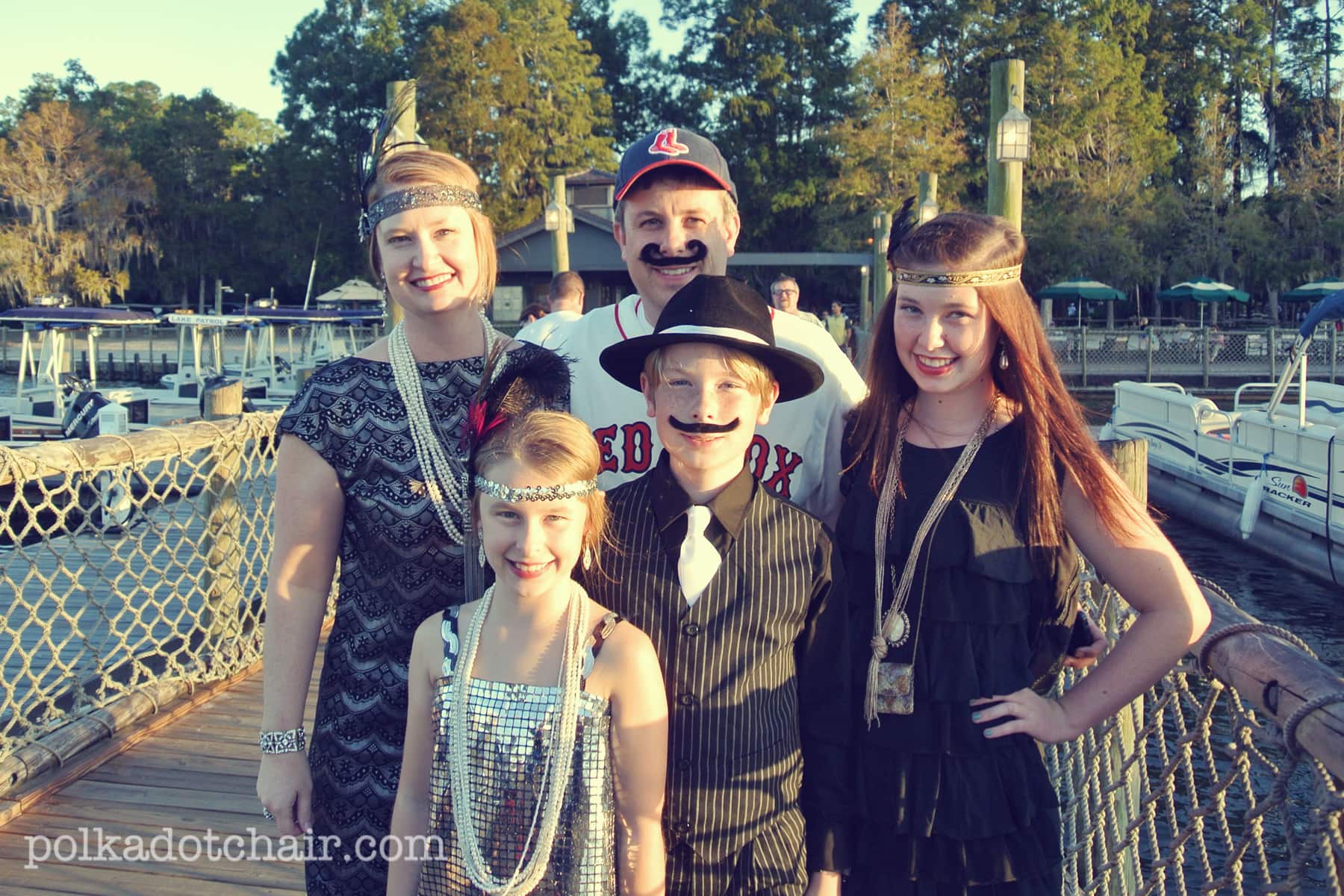 For a few years when my oldest was a teenager and my younger kids were in elementary school, we even managed to be THAT family that matched all of their Halloween costumes.
Family Costume Ideas for Mickeys Not So Scary Halloween Party
It all started when we planned a trip to Disney World during Fall break. There was this somewhat "new" thing called Mickey's Not So Scary Halloween party that I had read about online. I saw a few of the photos of people dressed up at the party and we decided to give it a try.
That year I made 4 Harry Potter robes, and one Luna skirt. We loved the party and decided that we'd try to go whenever everything worked out. We ended up going 3 times before my oldest left for college and those trips are some of my favorite memories from when my kids were younger. Each year we managed to not only "match" our costumes, but find costumes that everyone was excited about wearing.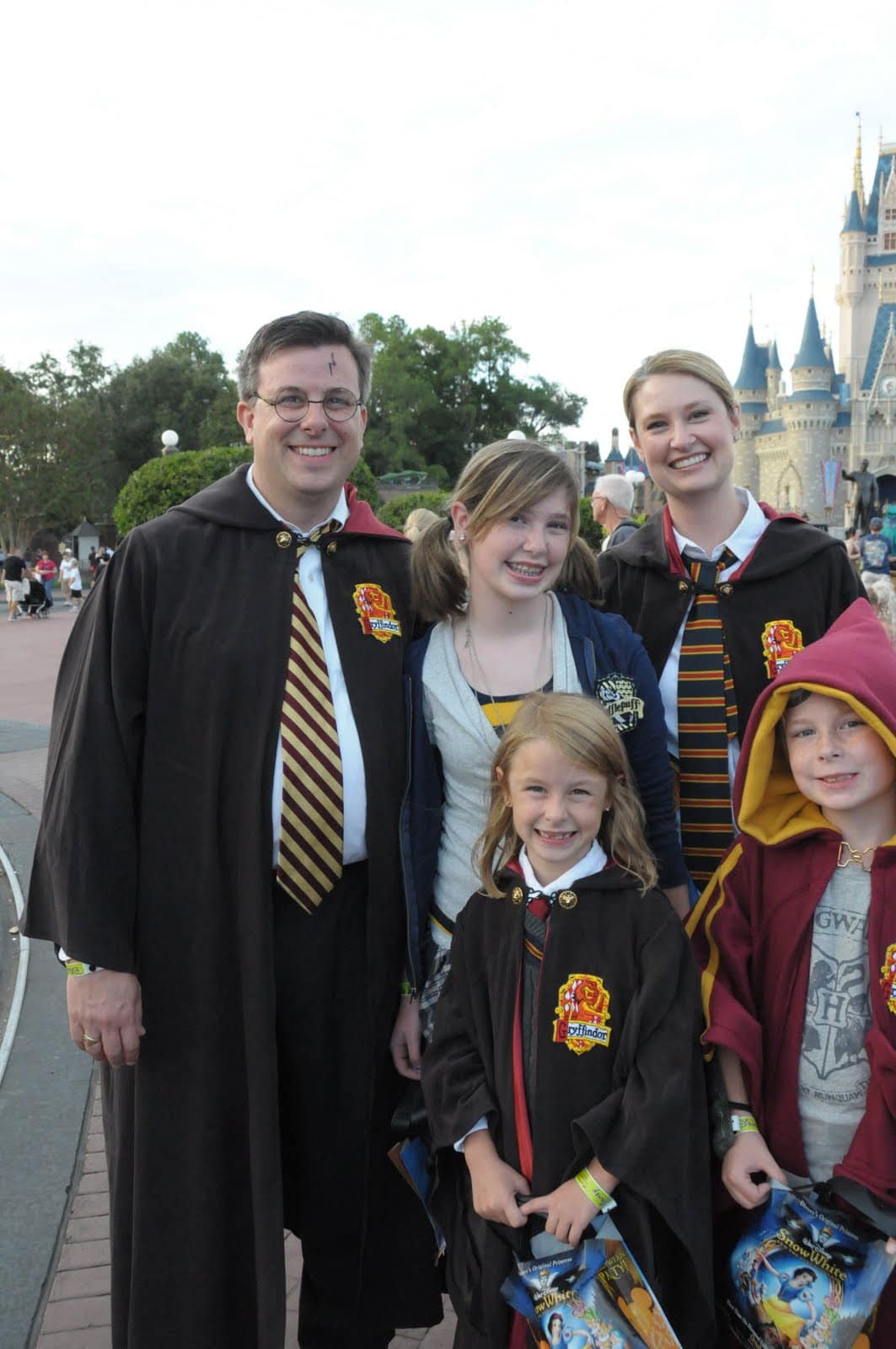 (Get the DIY for the Quidditch Robes HERE)
The Halloween party at Disney World has taken on a life of its own since we first visited almost 10 years ago. I'm excited to be going back this year, and YES I'm making our Halloween costumes. Any guesses to our theme? Let me give you a hint, it has a LOT to do with my two Wonderland fabric lines :).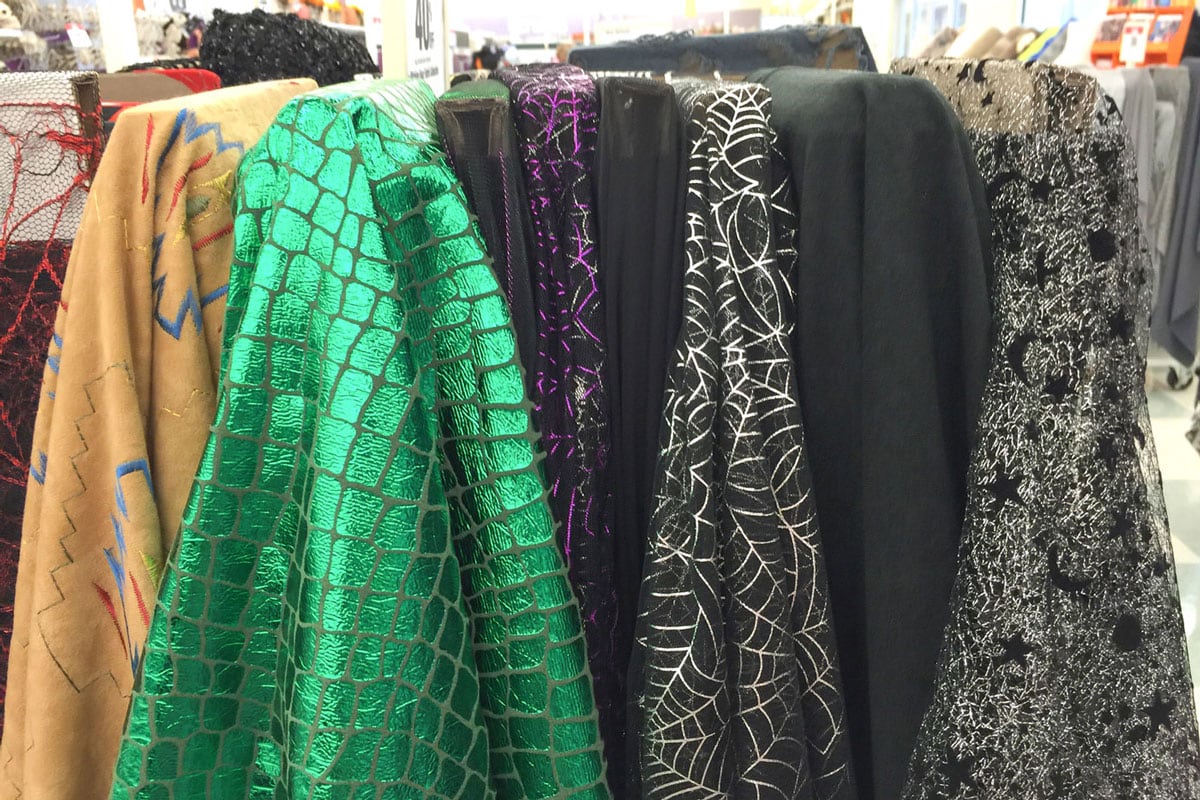 Halloween Costume Sewing Tips & Tricks
Even though I love sewing Halloween costumes sometimes I do NOT love sewing with Halloween fabric. It's weird. I mean how often do you sew with sparkle velour? Or pink leopard? I also write for BERNINA's WeAllSew site as a part of my job as a BERNINA ambassador. Last week I typed up some of my favorite tips and tricks for sewing with Halloween fabric! If you're accustomed to mostly sewing with quilting cotton, and are planning to sew some Halloween costumes, you'll want to check it out!
TIP #1: Know your fabrics
The unique qualities of Halloween fabrics present the biggest challenge when it comes to sewing costumes in my opinion. Most of the time they are made from materials that we are not familiar with. Many of these fabrics require special care. If you're not sure, start by reading the label at the fabric store. I like to snap a photo of it with my phone so that I can remember how to care for the fabric after I'm home.
TIP #2: It's okay to take short cuts
We are making Halloween costumes here, not wedding dresses. I'm telling you it's OKAY to take a few short cuts. My kids loved to use our old costumes as dress ups, and we never had any problems with them holding up over time. For example, if your fabric doesn't fray, don't hem it. Save some time. If there is a costume with a "nonfunctioning" buttonhole, don't bother stitching the buttonhole first, just sew the button onto the costume.
#3: Mix in some purchased elements
If I am making an "involved" costume, I like to mix in purchased elements with the sewn ones. For example, in my Witches costume shown below, I wore a black skirt and shirt I had at home, then added the handmade cape over the top.
Those are just a SAMPLING of my advice and tips, For more details and to get the full list, To get the tips just CLICK HERE to head on over to WeAllSew.com!