Recently Cricut released an updated version of its Maker and Explore machines. I've been using the NEW Maker 3 for over a month now and am excited to share my thoughts about it. I'll break down what's new, how it's different from the original Maker machine and give you my review of the machine's features.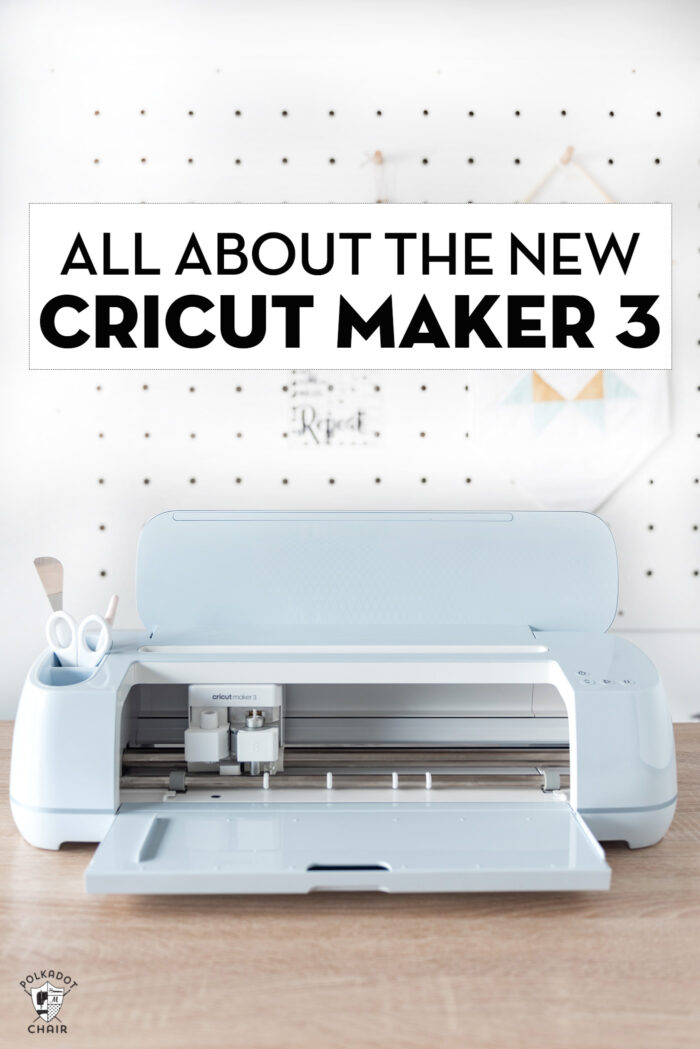 This blog post is not sponsored content; however, I was gifted with a Maker 3 machine for review purposes.
Table of Contents
I'm sure many of you heard that Cricut released a new set of machines earlier this summer. There were two machines introduced, the Maker 3 and the Explore 3.
Many of you have questions about the machines, so I thought I'd break it down and answer some of those most frequently asked questions today for you!
Was there a Cricut Maker 2?
I'm sure some of you may be thinking, "wait, did I miss the Maker 2 machine?", no, you didn't. Before this, Cricut had released 2 Explore machines and 1 Maker machine.
To keep the naming consistent with all machines, they called both new machines the "3". This way, from here on out, the numbering will be compatible.
What is New?
The biggest thing new with BOTH machines is the ability to cut without a cutting mat. The Cricut Joy machines have this feature now.  With the Joy series machines, Cricut released their "Smart Materials."
These are materials that the machine "knows" what they are to cut without a mat. You load the material into the machine. Both Explore 3 and Maker 3 have this feature. When the machine cuts using Smart Materials, it cuts as much as 2x faster than before.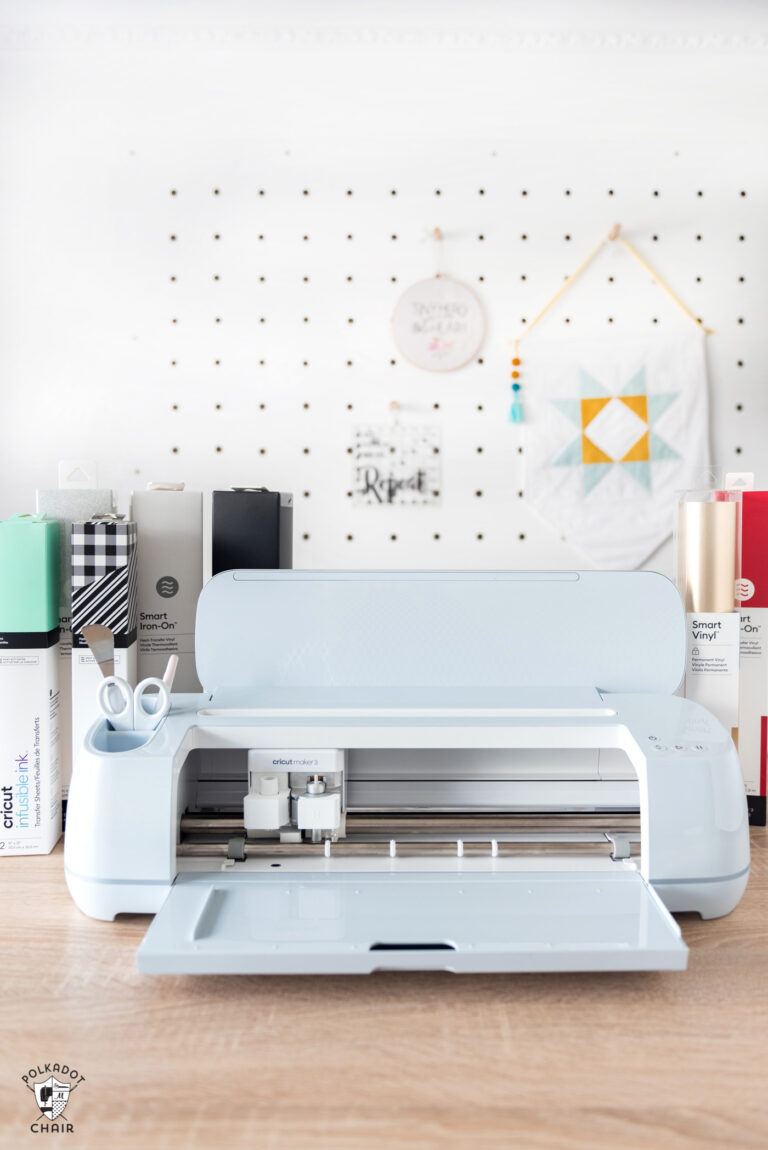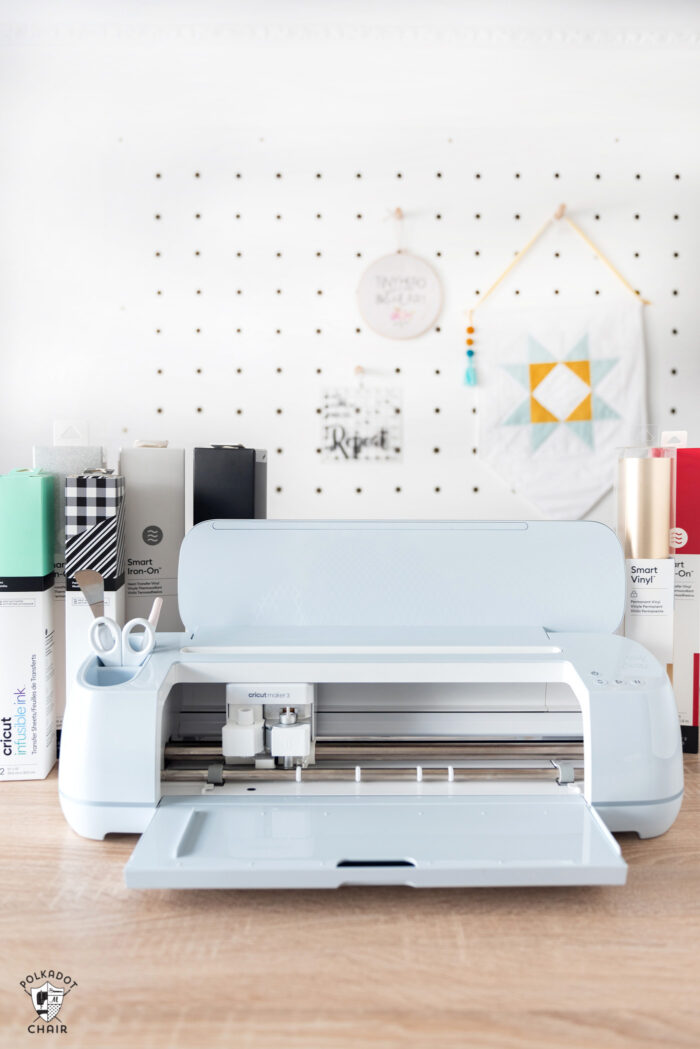 With Smart materials, you can now cut single images up to 12 feet long (in the Maker 3 & Explore 3). Before, you could only cut up to 24" (with the large mat).
Regarding the Maker 3, the only thing new is the matless feature.  Later I'll give you my opinion on whether or not you might want to upgrade but know that if you are cutting fabric with the Maker 3, you will still need the fabric mat.
What Comes in the Box?
Cricut Maker 3
Power cord
USB cord
Fine point blade and housing
Sheets of Smart Vinyl, Smart Iron-on, Smart Paper Sticker Cardstock, and Transfer Tape
Start guide
I've filmed a quick unboxing video of the Maker 3 machine. One thing to note is that the Maker 3 machines do not come with any extra blades/tools (it comes with the fine point blade). I think Cricut is assuming you are upgrading from an earlier Maker machine and don't want or need two rotary or knife blades.
Video of Unboxing & Setup
Where to Buy the new Machine
You can get the new machine and materials at many big box stores, Amazon as well as Cricut.com
What are Smart Materials?
According to Cricut:
These clever crafting materials work without a cutting mat, so you can load the material directly into your Cricut Explore 3 or Cricut Maker 3 machine and go. Smart Materials come in various material types, including Smart Vinyl, Smart Iron-On, and Smart Paper Sticker Cardstock.

Cricut
You can read more about Smart Materials here.
Can I use my Current Blades with the New Machine?
Yes! With the new version, you can use the blades/tools (i.e. the Rotary Blade, Knife Tool & Embossing Tools) from your previous Maker machine. You do not need to purchase new tools.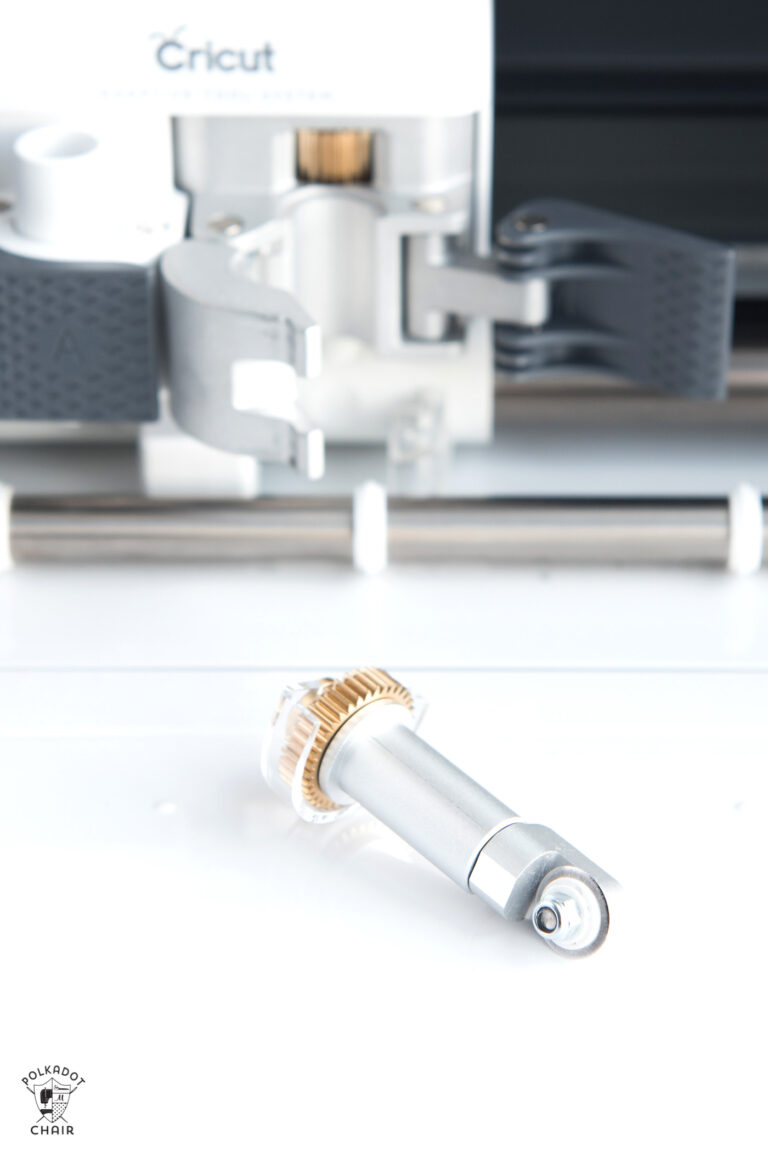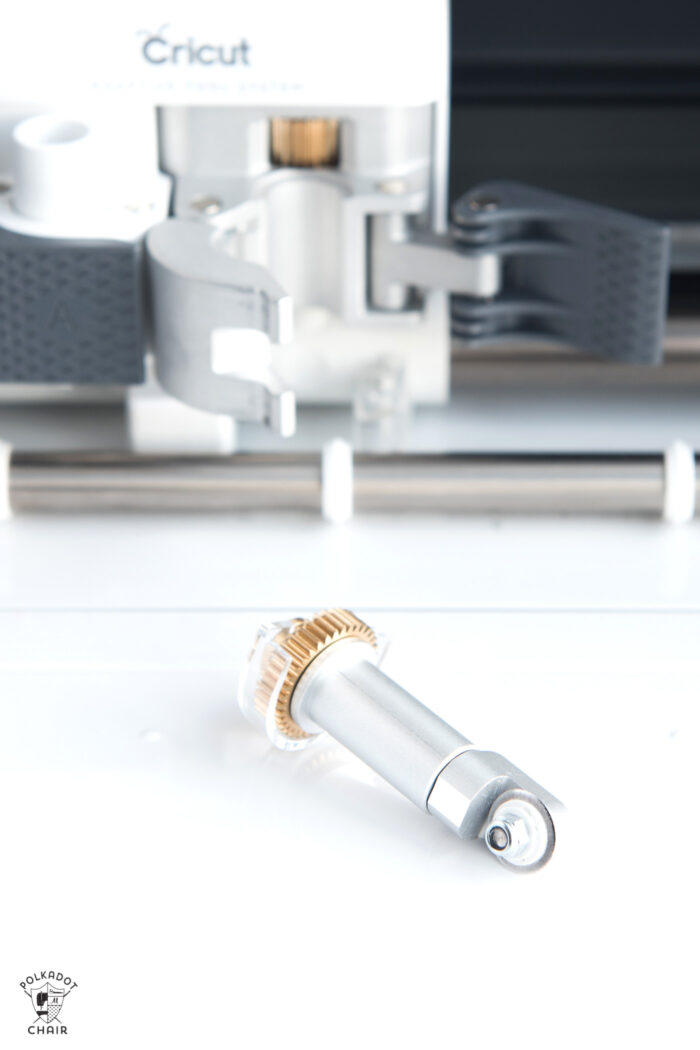 Can I Still Cut on a Mat?
You can use these machines as your previous Cricut machines and cut WITH a mat. You do not NEED Smart Materials for this machine; they are just there if you want to try matless cutting. Cutting with a mat is a great way to use up your scraps left from other Cricut projects. 
What Else is New?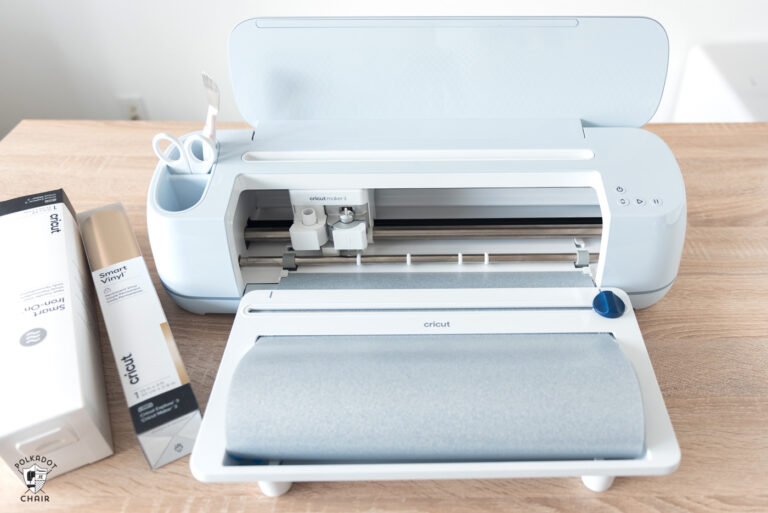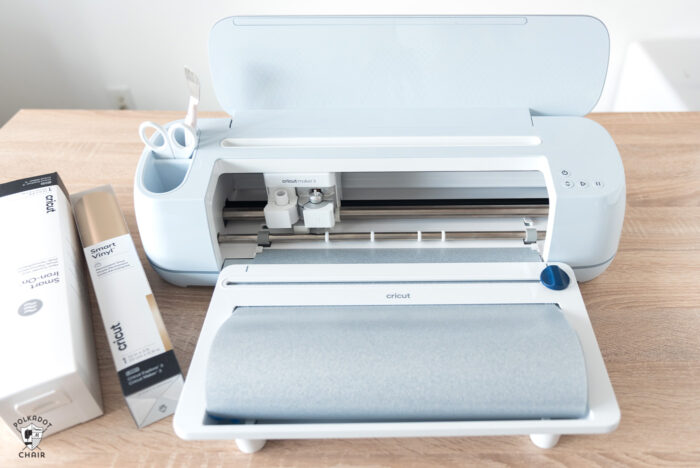 Cricut has also released an optional accessory for both the Maker 3 and Explore 3 Machines, the Cricut Roll Holder.
This accessory allows you to feed a large roll of Smart Material in the machine and not have your roll fall to the floor as you cut! It also features a very nifty cutting blade. (Honestly, I didn't think I'd love that cutting blade as much as I do.
They have also changed the button labels. Instead of the Cricut icon, it's now a "play arrow." It does the same thing; I think it's just to help eliminate confusion.
Do you Have to get Cricut Access?
Cricut Access is a paid subscription that gives you access to THOUSANDS of cut images in the Cricut Design Space. I love having it. You do NOT need it to use this machine.
Cricut Design Space is free to use; the paid subscription is just an upgrade. If you only use your machine a few times a year, I don't recommend it. Using your machine many times a month will save a lot of money with the subscription vs. buying individual images. 
What can you Create with the New Machines?
As I mentioned, you can now cut images up to 11 ½" wide by 12 feet long! If you work with Vinyl, this might be a game-changer for you.
Since you don't need a mat with Smart Materials, you aren't limited in your cut size to the size of the mat.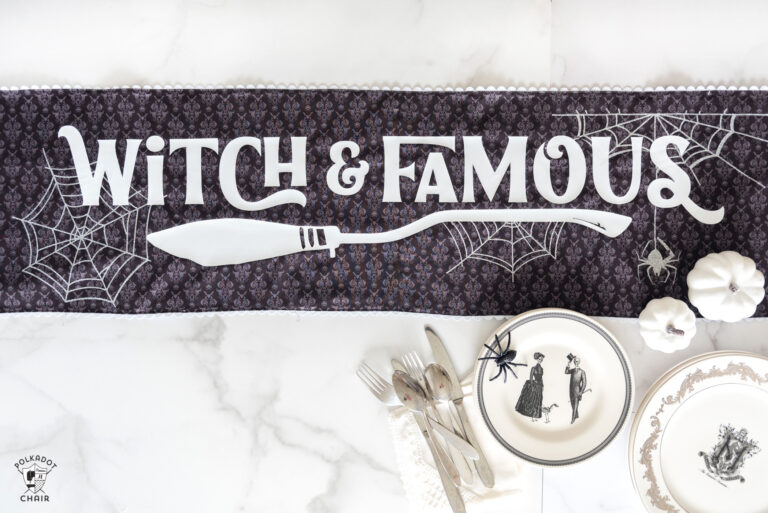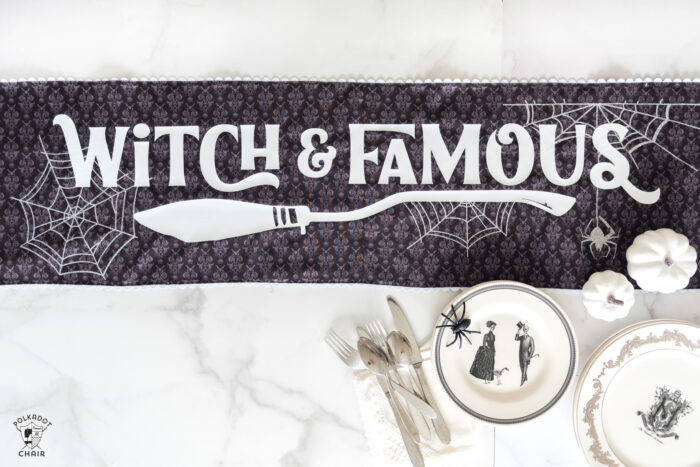 I created this "Witch and Famous" Halloween table runner using the Everday Iron On Smart Materials. The lettering is 4 ft long. (You can find the full tutorial to create the table runner on the blog tomorrow).
Should I Upgrade?
Ok, after using this machine for over a month (I use my Cricut A LOT), here are my thoughts.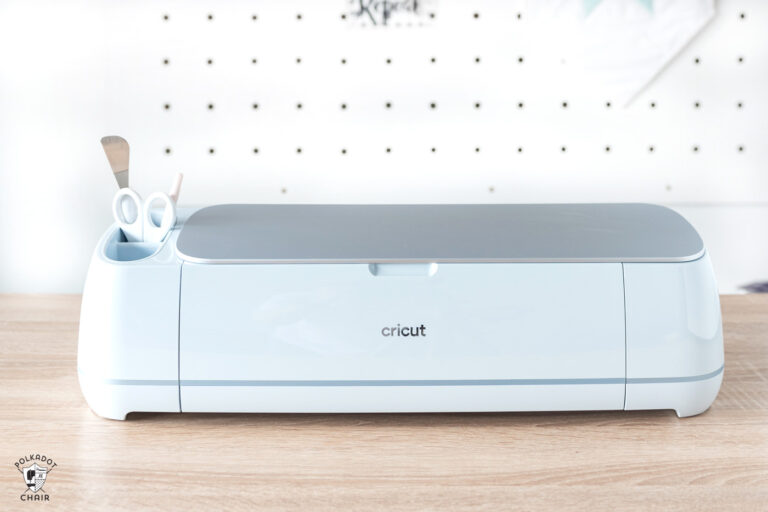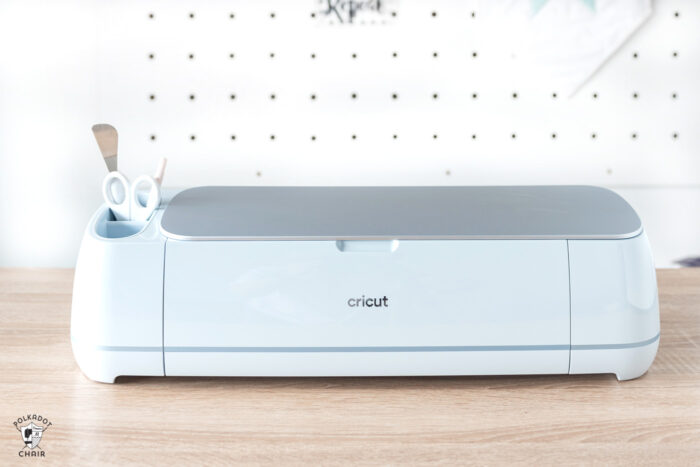 I think the machine is worth the upgrade if you cut a lot of Iron-On Vinyl or Vinyl. I spent three days cutting iron-on vinyl for projects, and I can not tell you how nice it was not to be messing with cutting mats.
The machine cuts what you need, so if your image is 4" long, it cuts 4"; you use the blade attachment with the roller and trim your vinyl roll, Leaving you with fewer SCRAPS!
That Roll Holder, personally for me, is a game-changer.
If you only use your machine to cut fabric, then I would not upgrade. As far as fabric, wood, and leather, this Maker machine cuts the same materials that the original machine did. 
Should I get the Maker 3 or Explore 3?
The Maker 3 features a set of swappable tools. (their adaptive tool system). This allows you to insert a rotary blade, scoring blade, knife blade & others into the machine. The Explore Machines do NOT have this feature.
If you think you might want to cut with one of those blades (you want to cut leather, felt, fabric, wood, etc.), I will go with Maker 3. IF you only ever want to cut Vinyl, iron-on vinyl, paper, party materials, then I'd go with the Explore machine.