It's a new month which means new block patterns for the Riley Blake Designs Quilt Block Challenge. Today's quilt block pattern is the first of the free patterns for March and is called On Point Hourglass.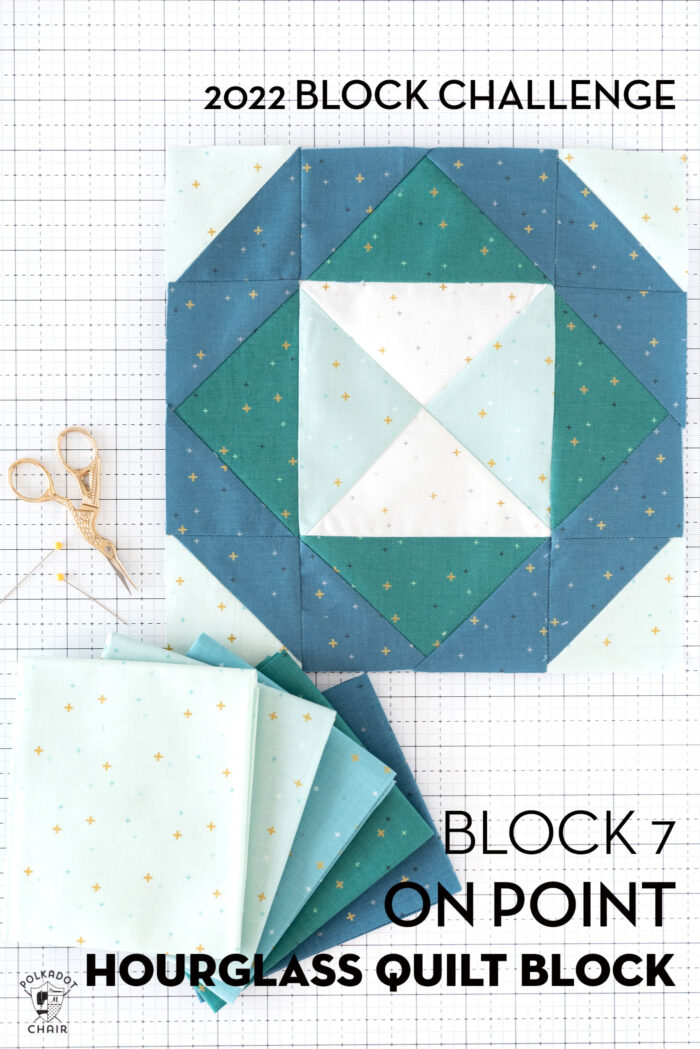 Welcome to week 7 of the quilt block challenge! I was a bit unsure of my fabric color pulls initially, but I like them more and more as we go on! I love that we've reached the point in the challenge where you can start to visualize how your quilt will look when it's finished.
Table of Contents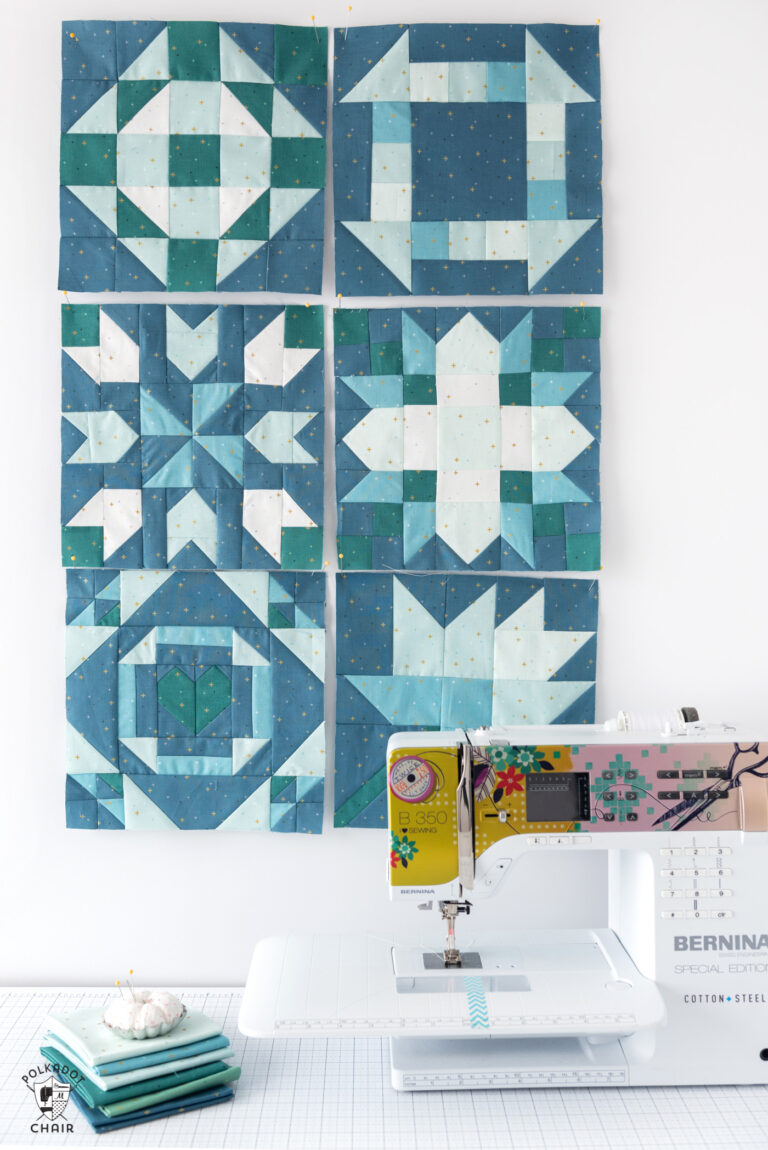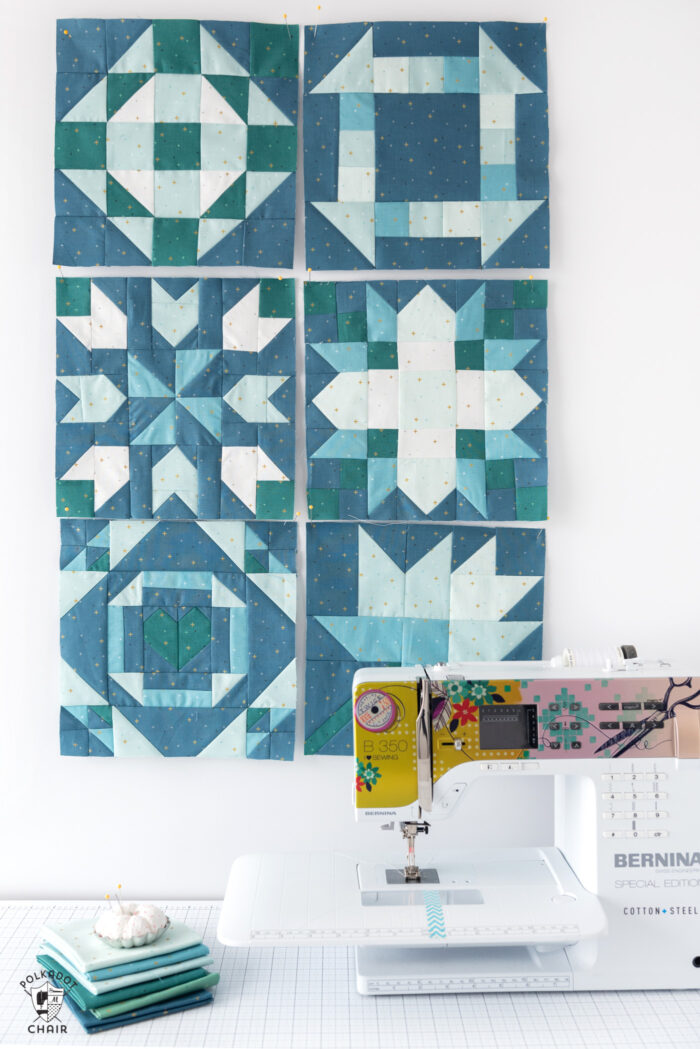 About the Quilt Block Pattern
I designed this week's block! Riley Blake asked me to create a block for the challenge and let me pretty much design whatever I wanted. I took some time to think about it and came up with the On Point Hourglass block.
I've always been fascinated by how you can arrange simple squares and triangles into so many different patterns by simply rotating the shapes (you can see how I did this with some baby quilts I made recently). You can also play around with color and value to create more patterns.
This block is pretty simple, but depending on the placement of your light and dark fabrics, it can take on so many different looks.
Also, if you made an entire quilt with this block, the corner pieces would create a secondary pattern in the quilt, which I love!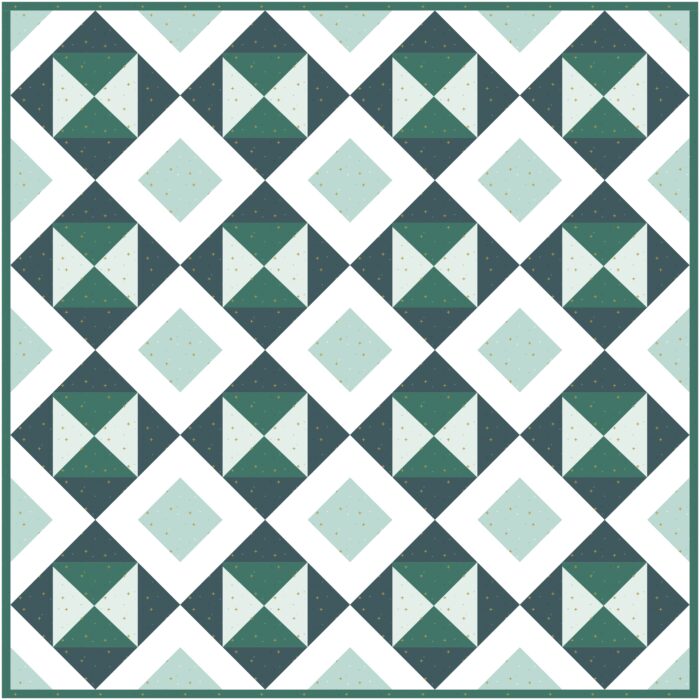 I did a quick mock-up of the block with Mediterreanean, Jade, and Songbird Sparkler fabrics, so you can see what I mean.
How to Get the Block Pattern
Fill out the form below, and we will send you a link to get the PDF printable.
More Design Ideas
Here are a few other ideas for your quilt if you're making it from different fabrics.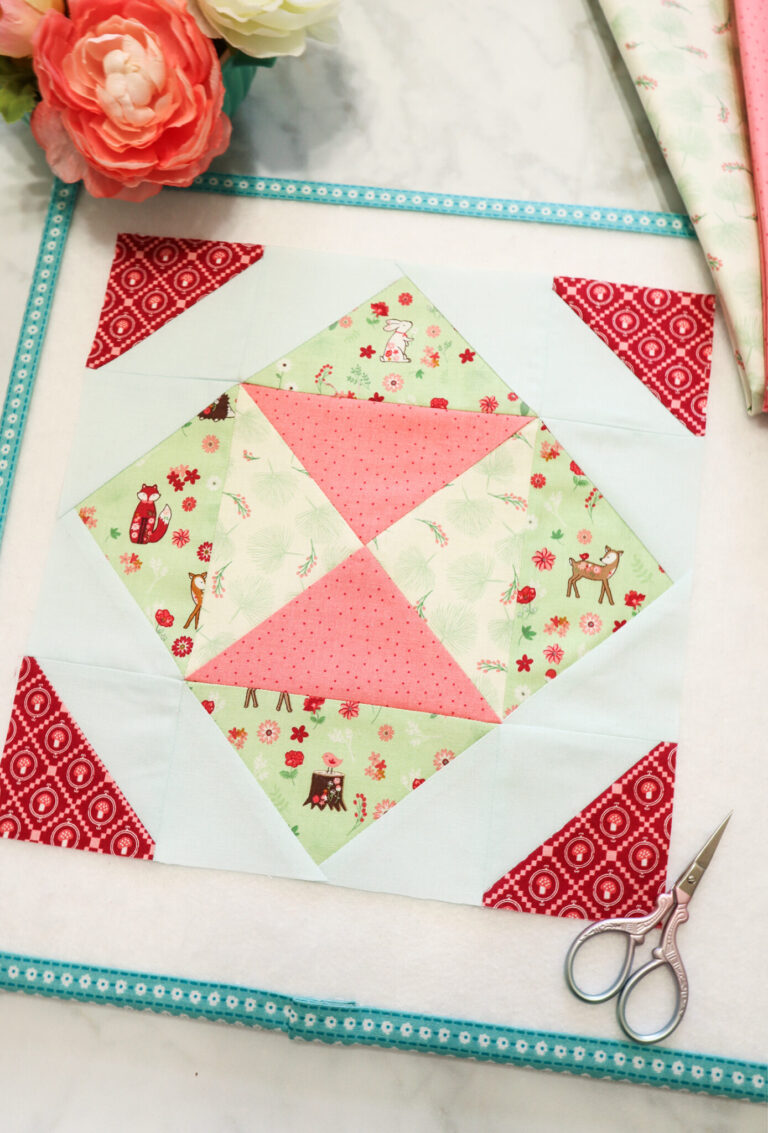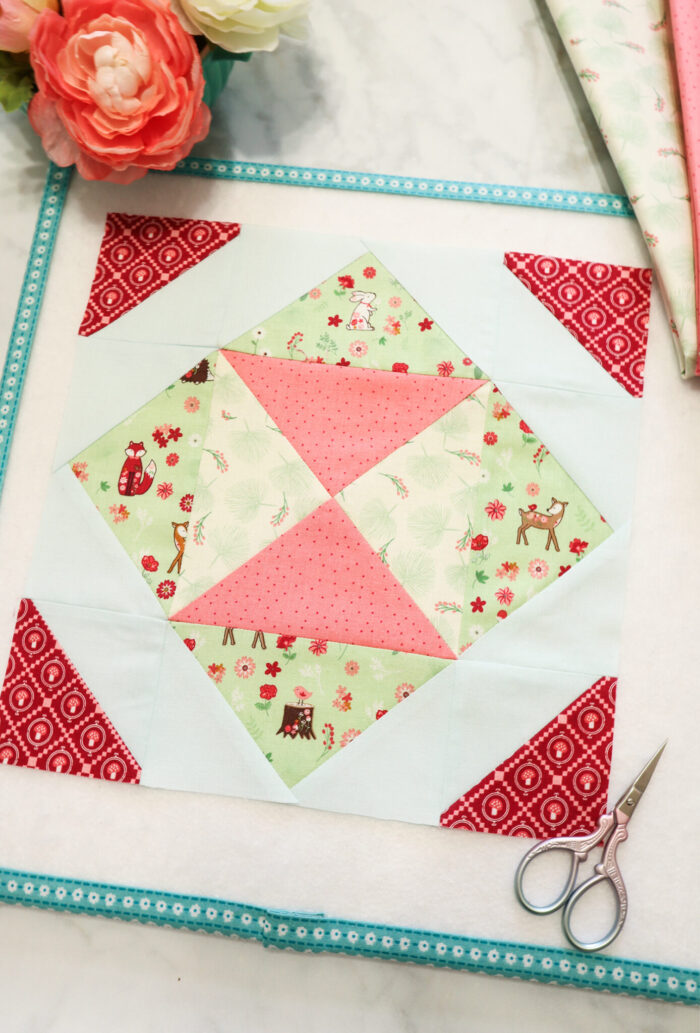 Hourglass block sewn by Bev at Flamingo Toes.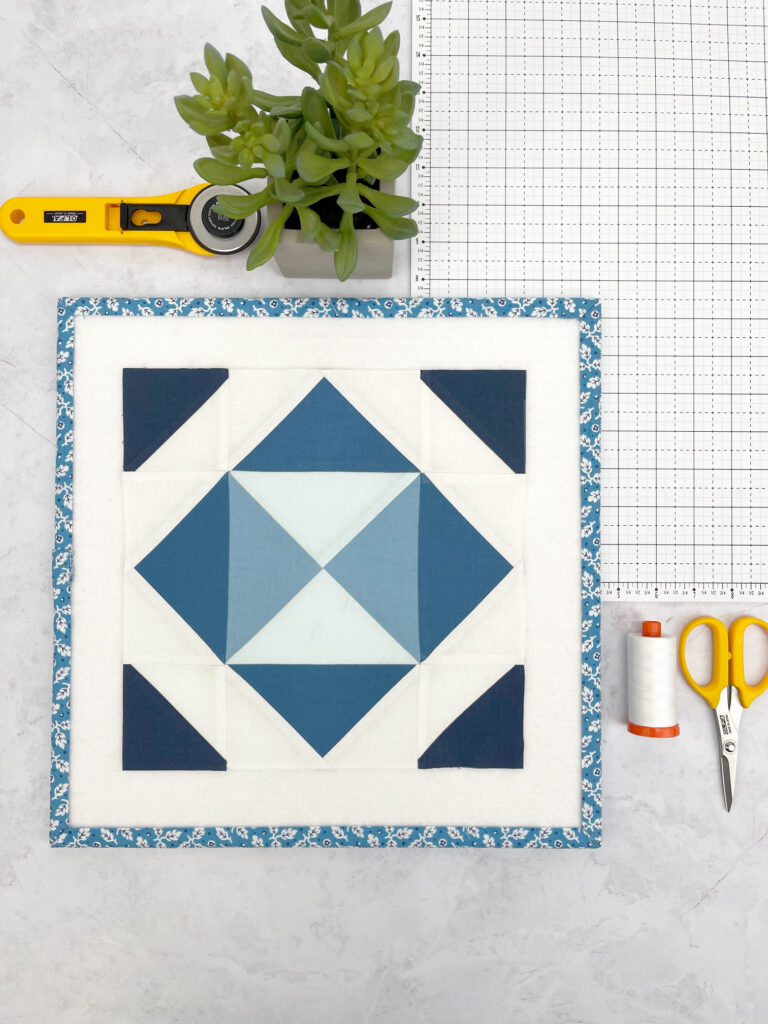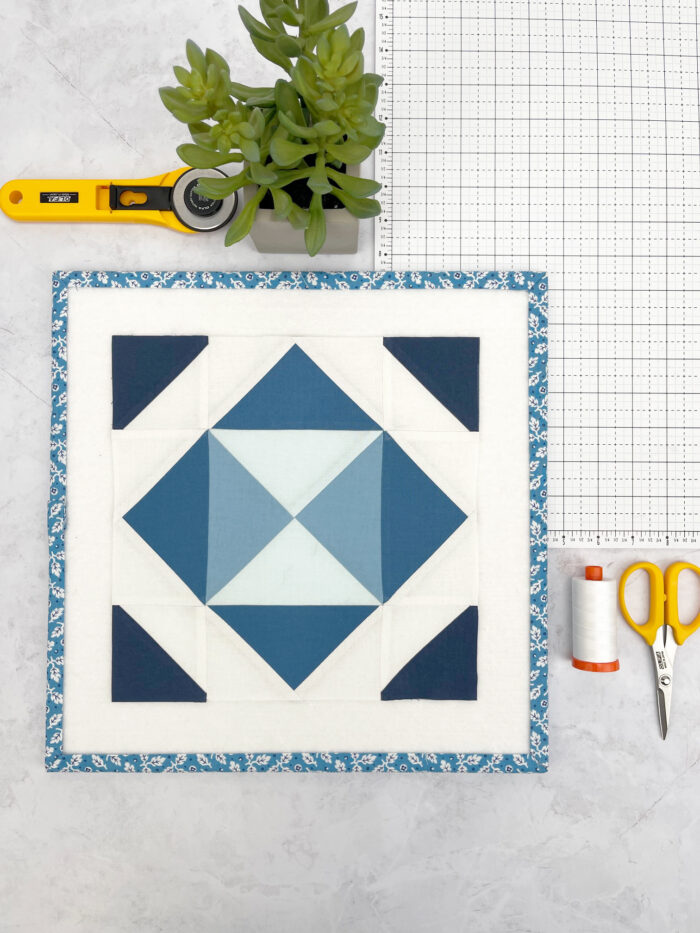 Here is a photo of the block constructed with Riley Blake Confetti Cottons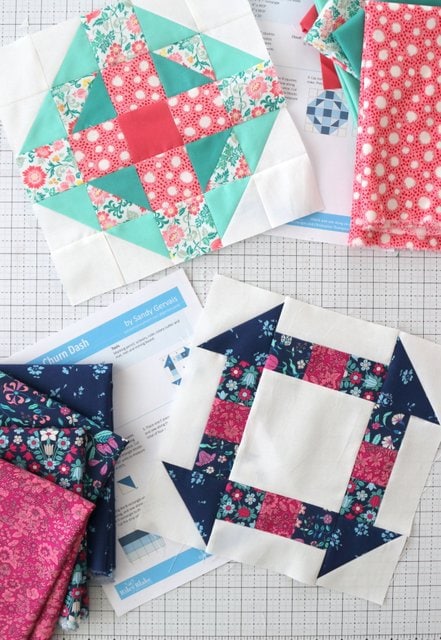 Amy of Diary of a Quilter's blocks created using Liberty of London fabrics.
Pattern Release Schedule
Here are all of the block patterns shared so far in the challenge.